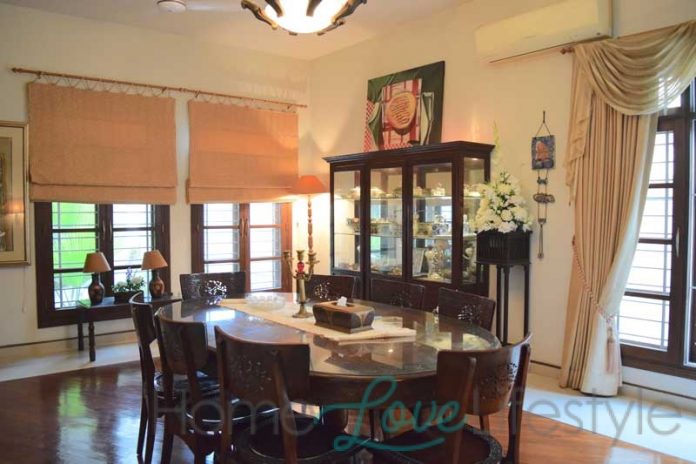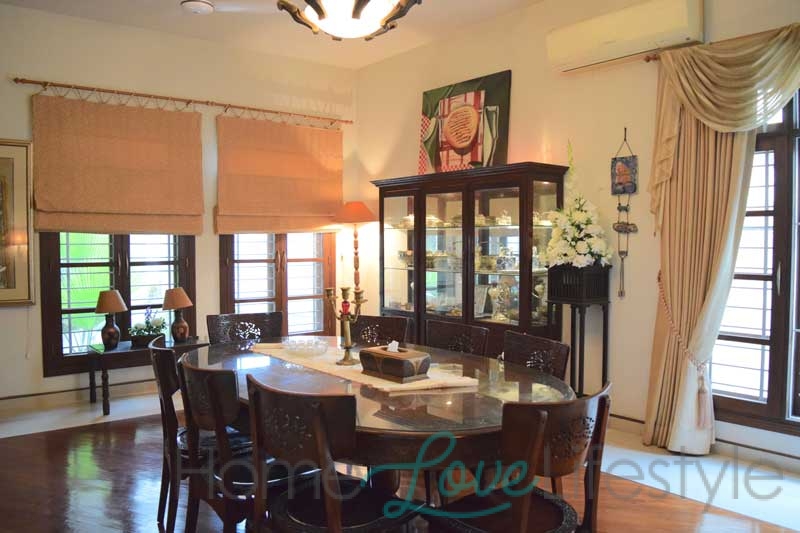 Dining Rooms are having a moment…especially since we are all dining at home! Here are some lovely dining rooms in Part 2 of our series, to inspire you to update this essential space in your home.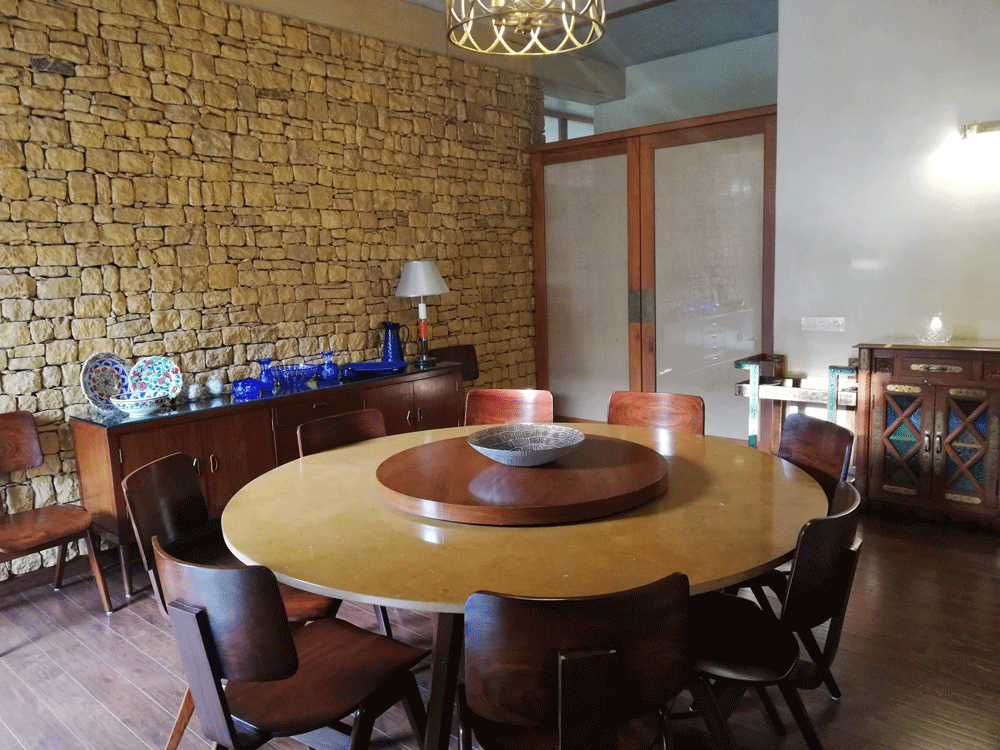 This unique home uses locally sourced material such as stone and wood to create a lovely, retro style home. The dining room with a circular table is both practical and elegant and a simple side board serves to hold crockery & decoration pieces.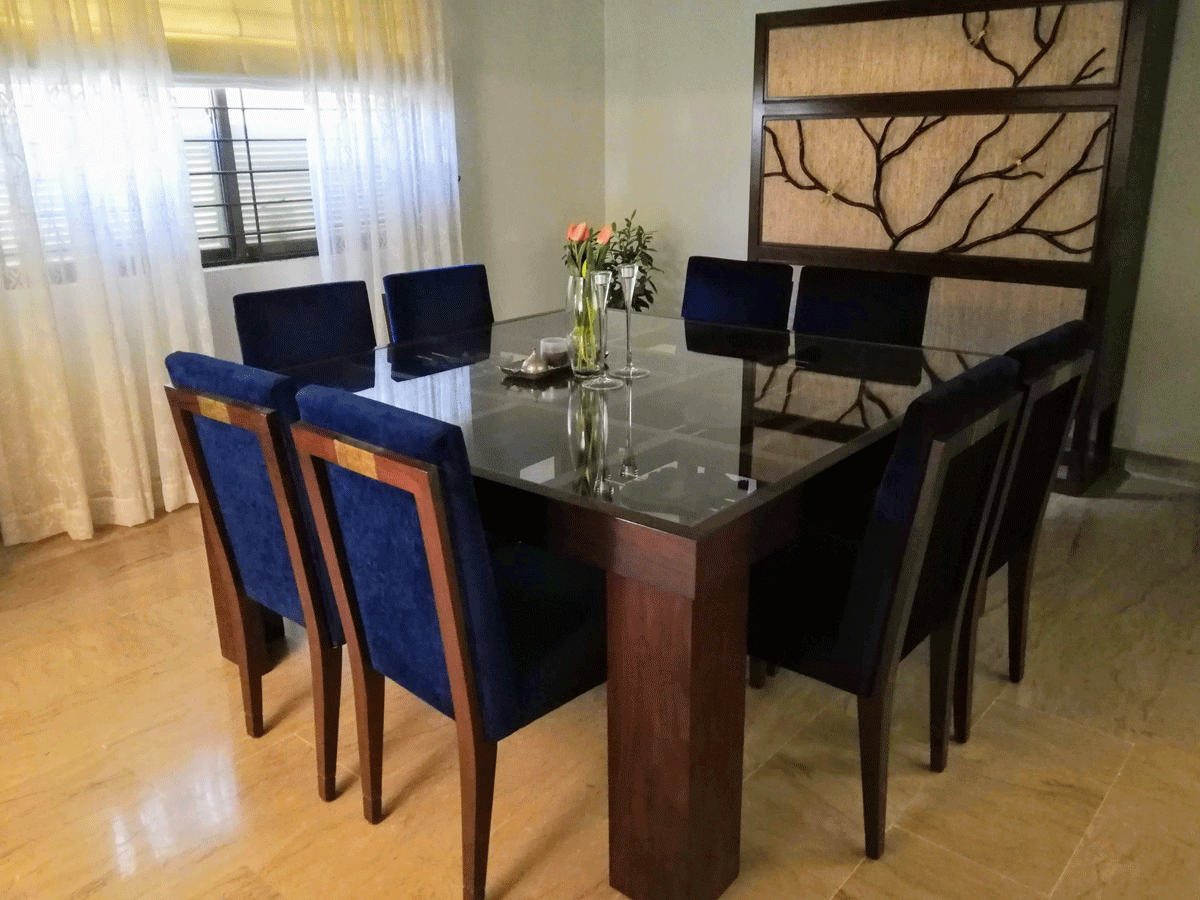 This lovely room is the homeowner's favorite because of two reasons. First is the beautifully crafted dining table. "It has an oak base and elegant detailing underneath the glass top. More importantly, it is the place where the whole family sits together, enjoys food and shares love."
This lovely dining room is in the home of an art photographer. She has used antiques and up-cycled furniture to create a one of a kind ambience. "The dining table has a glass top so we can see the carpet and the glass rests on an antique Sindhi matka stand."
This elegant room uses the warmth of wood to create a cosy ambience in celebrity couple Sunita & Hasan Ahmed's home. An open plan drawing and dining area with lots of art and a deep color palette, creates a simple, elegant space.
These homes are all unique and so are their dining rooms that's why we have included them in Part 2 of our series. To see more inspiring dining room ideas check out Part 1 as well.