No two dining rooms are alike. Even in identical apartments, you'll notice each room is unique. Stamped with the personality of the home owners. Here we look at some dining room decor ideas in Pakistani homes that will inspire you to change or just update your own!
Colored Walls and Drama
This dramatic room combines chandeliers, furniture and a blue wall to great effect. The patterned floor defines the space and mirrors reflect the art perfectly, creating a great place to entertain guests and family. This interior designer in Karachi gets our vote for most creative!
Apartment Style
Space is at a premium in most apartments. The designers utilise the area cleverly by combining a bench with chairs to create maximum versatility. The comfy chairs in welcoming colours create a cosy dining nook for the whole family to enjoy. Creating big impact in this small space!
Colonial Decor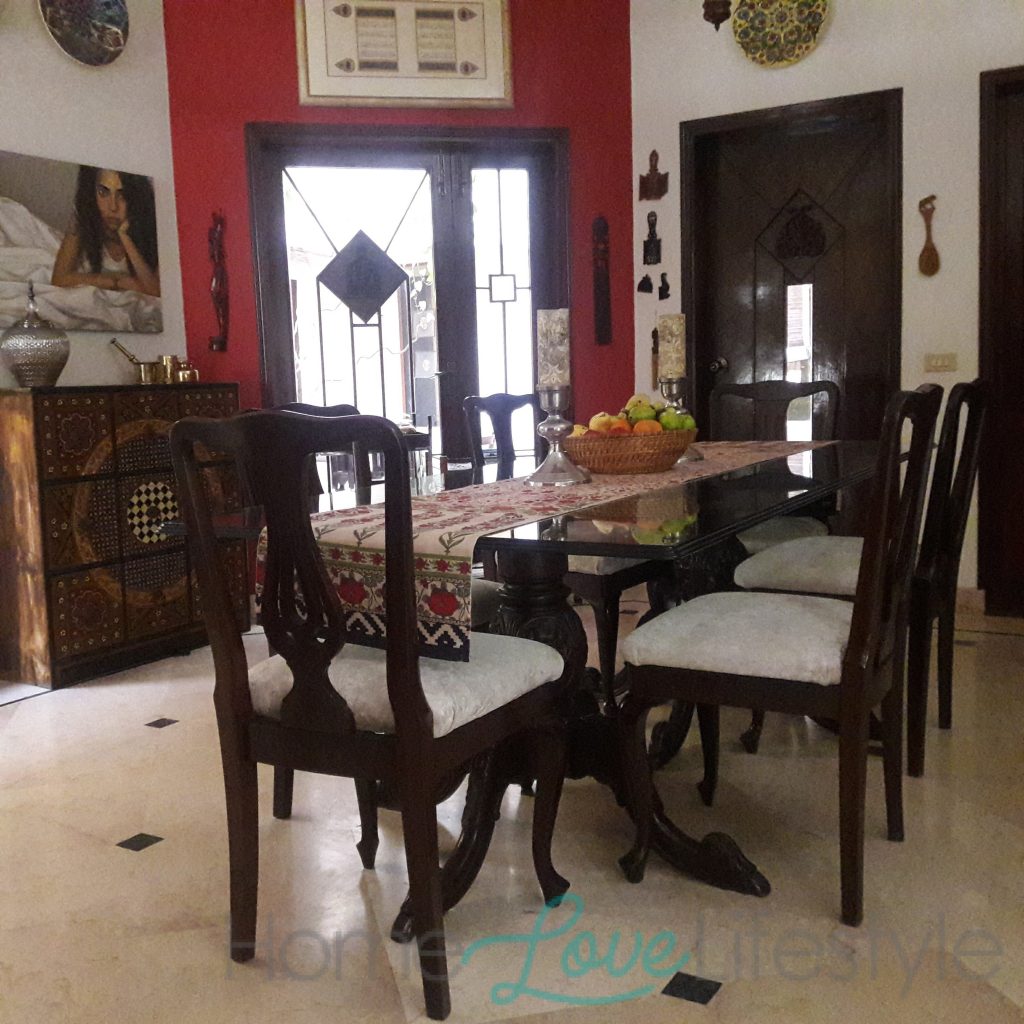 An eclectic approach sees this dining room enhanced by one red wall and vibrant art. The dark colonial style dining table, ornamental side board and ceramics create an oriental vibe. The look is colourful, charming and unique.
Global Flair
Pakistani's living abroad have a unique sense of style. They take the best of their home country such as art and carpets and combine it with a western aesthetic. This charming home in Boston creates a warm and welcoming vibe with Pakistani art and ornaments.
So now you have a seen a range of dining room decor ideas, both contemporary & traditional. We hope you are inspired to redo your own room or just accessorise it differently to change up the look. Enjoy the process of creating a lovely home for your family!