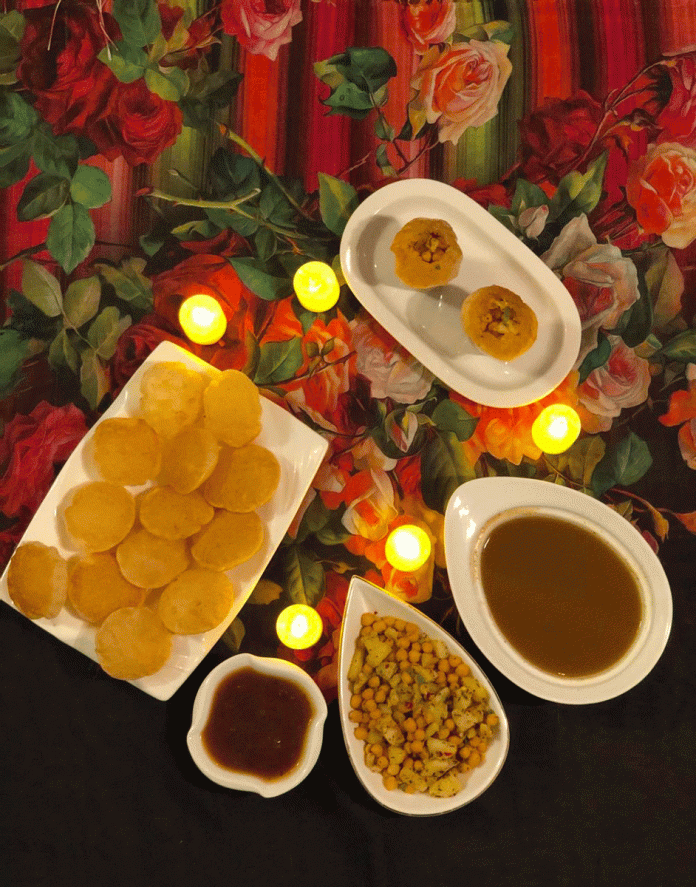 Here are some creative iftar ideas for this Ramazan spent in lockdown.
Ramazan is a month of prayer and reflection, of charity and forbearance and it also is a time to celebrate tradition and family life. Few things bring a family together more effectively than a lovingly prepared Iftar.
We asked our readers from around the world to share their iftar tables with us.
Canada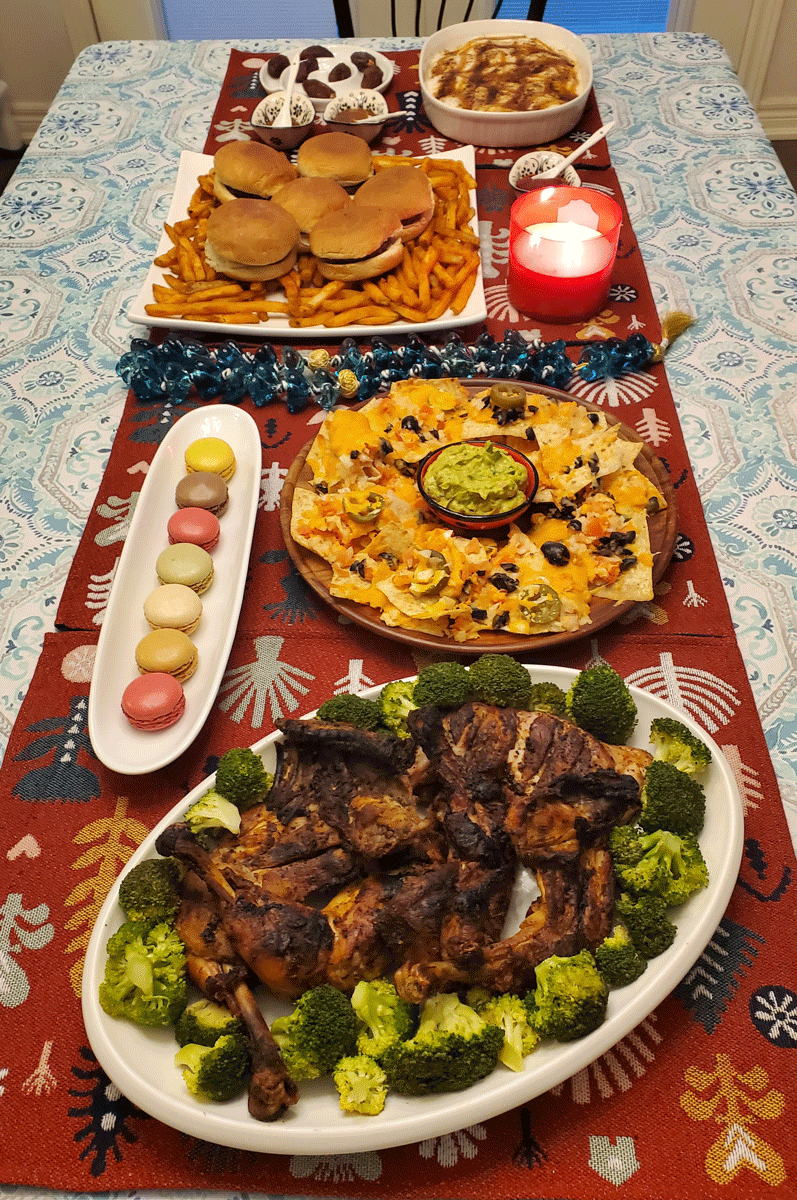 Milton, Ontario
As a mother of two grown-up boys, the lady of the house is always busy cooking up tempting meals especially in lockdown. Ramazan is bit of a relief then with the focus being on one main meal. She is also known for sending iftar dishes to her non-muslim neighbours.
"We always have one traditional iftar iitem like dahi baray or channa chaat. That is my preference. We typically have dinner straight away since my boys  like that and they are more focused on dinner. They enjoy both eastern and western food. But their all-time favourite is biryani! "
Toronto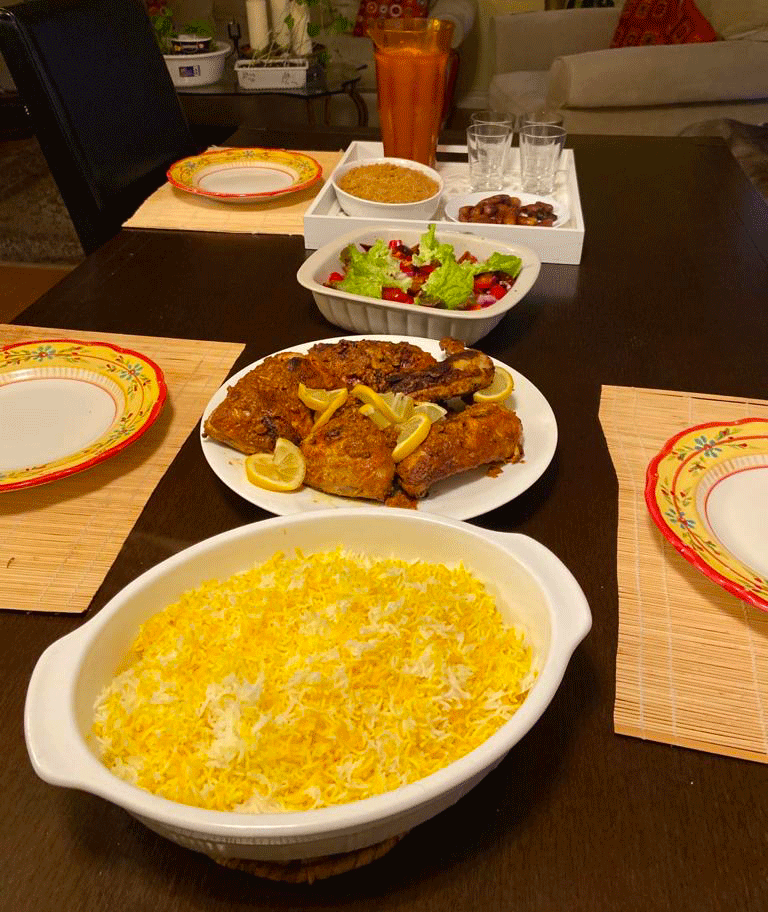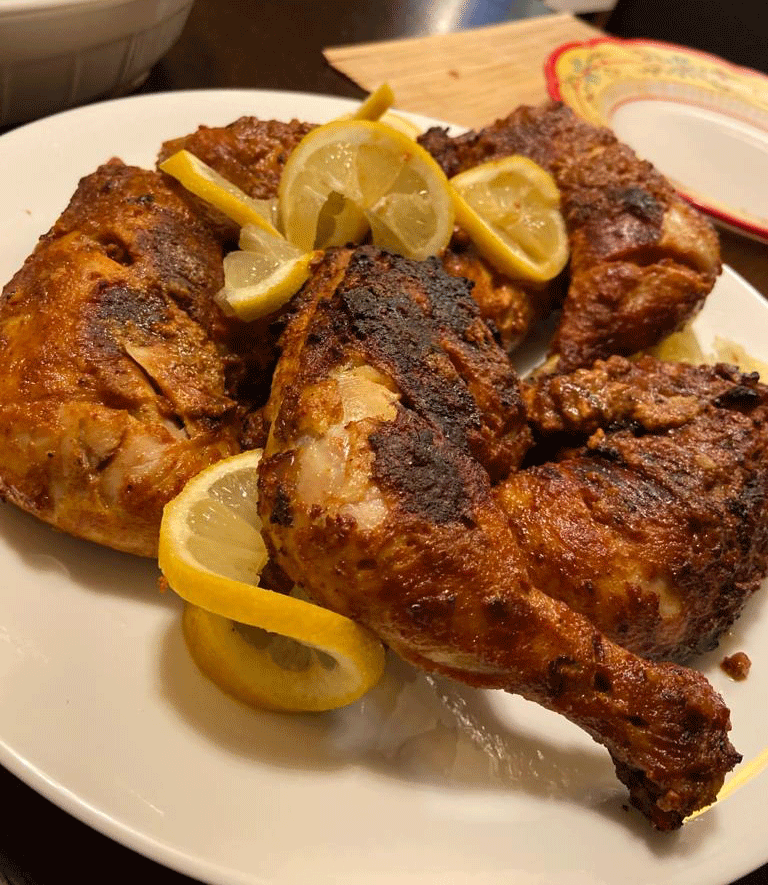 There is always an emphasis on clean, healthy eating and sourcing organic produce in this home. They also prefer to have dinner straight away. This fabulous meal was prepared entirely by the children of the household. "My eldest daughter made the tandoori chicken, saffron rice and the salad. And my son helped prepare the sooji ka halwa and lemonade."
Sydney
This home cook in Sydney came up with some really creative fusion iftar ideas this Ramazan. "We have been super strict about quarantining ourselves. But restrictions were eased slightly whereas two adults and their children could visit another family. So we met up with family after six weeks and had a massive feast. We all made something. We had iftar, namaz break and then ate again."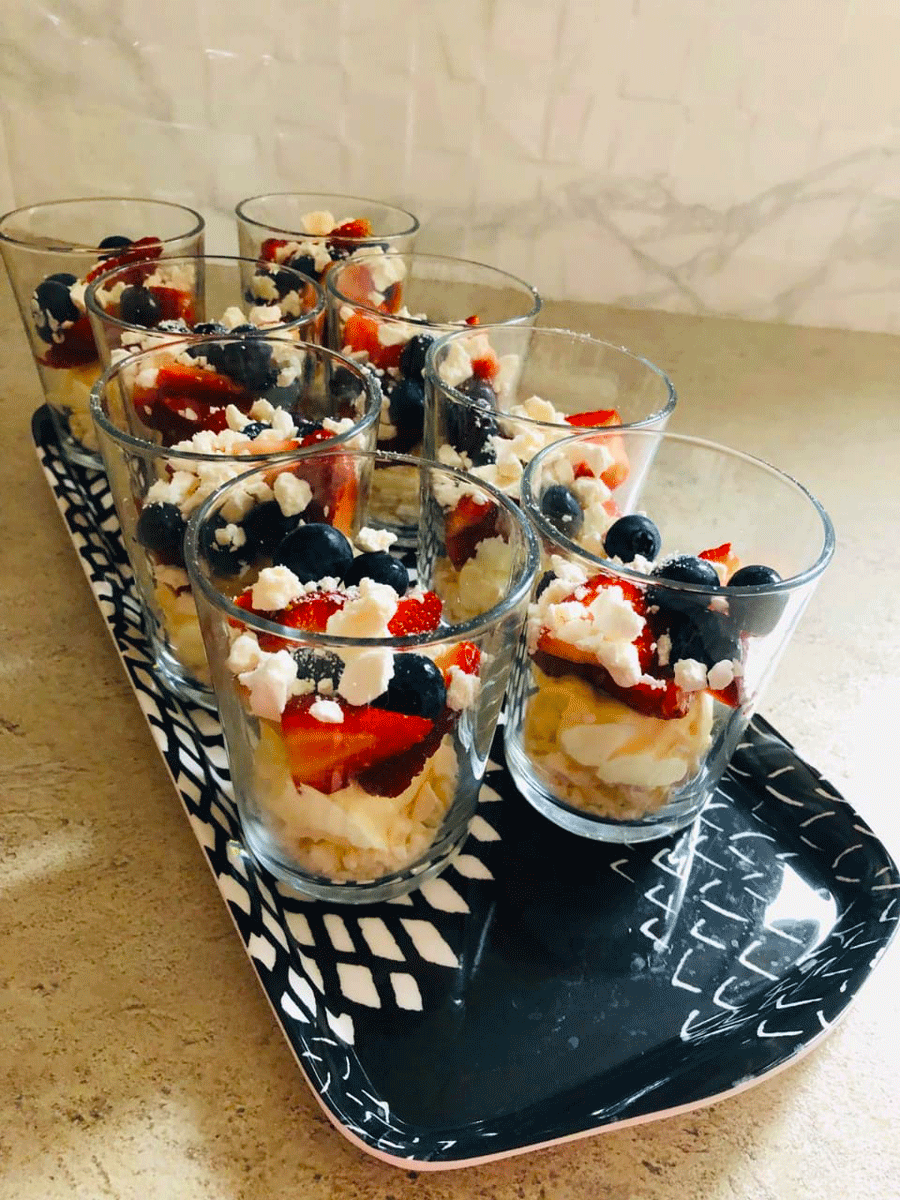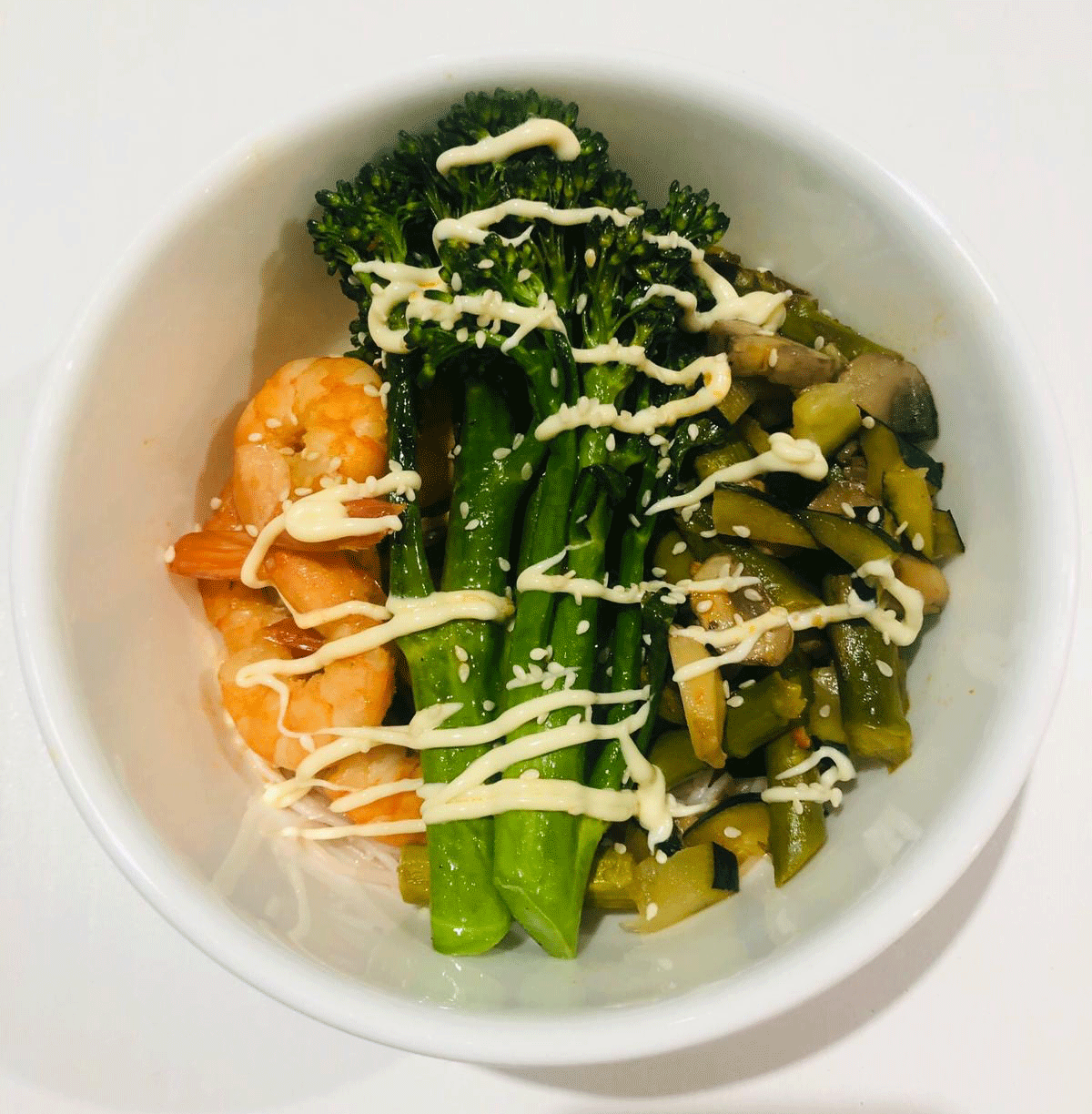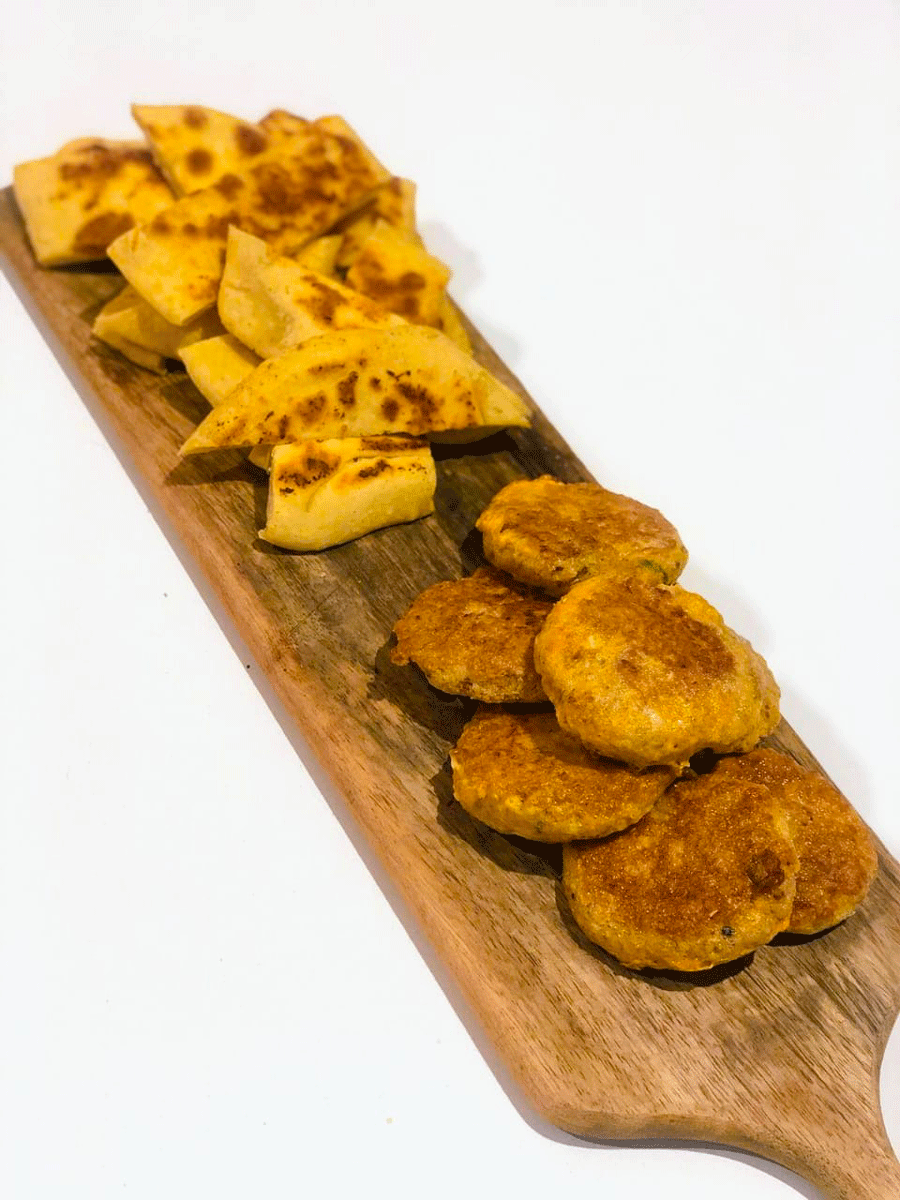 Atlanta
"My in-laws used to love to go to the masjid for iftar every ramazan. It was such a time of celebrating the community but, of course, that is out of the question now."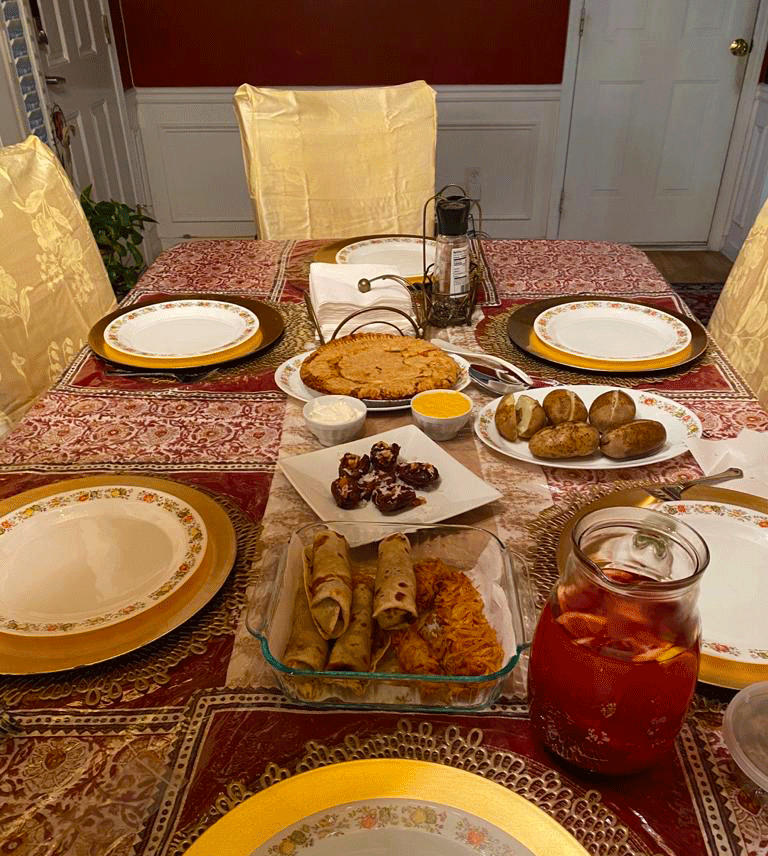 "Essential iftar items are dates stuffed with almonds or walnuts. Iftar is never complete without pakoras. And my husband has to have his protein, so either steak chicken pakoras/nuggets. The most recent special dish was a chicken pot pie. It covers so many flavours… sweet, sour spicy and with a flaky crust, it simply hit the spot. "
Dubai
This Dubai-based family has adopted the Arab tradition of having soup every day at iftar time. "It's a very local tradition, we usually have lentil soup. The dessert on the table is also an Arab dish called Babussa."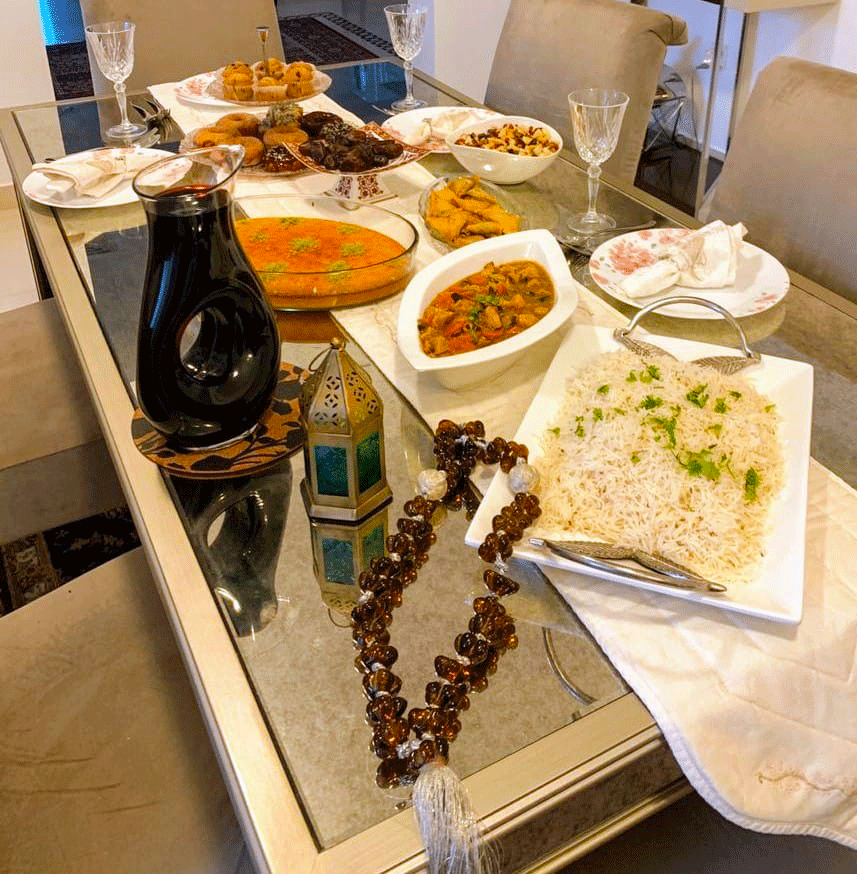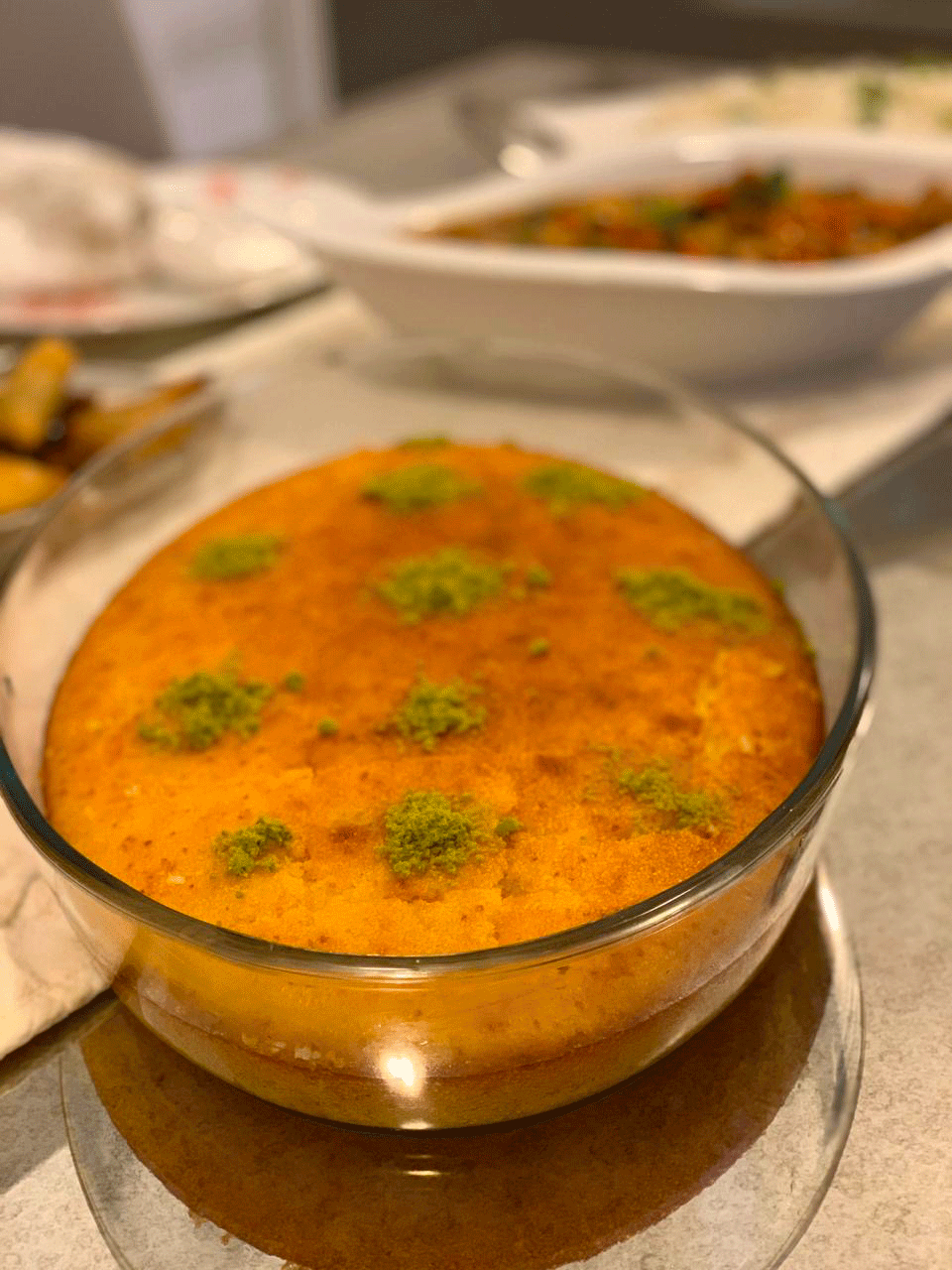 "My house help is very good at baking. She often makes doughnuts, pizza and other treats. This really helps with iftar ideas in Ramazan."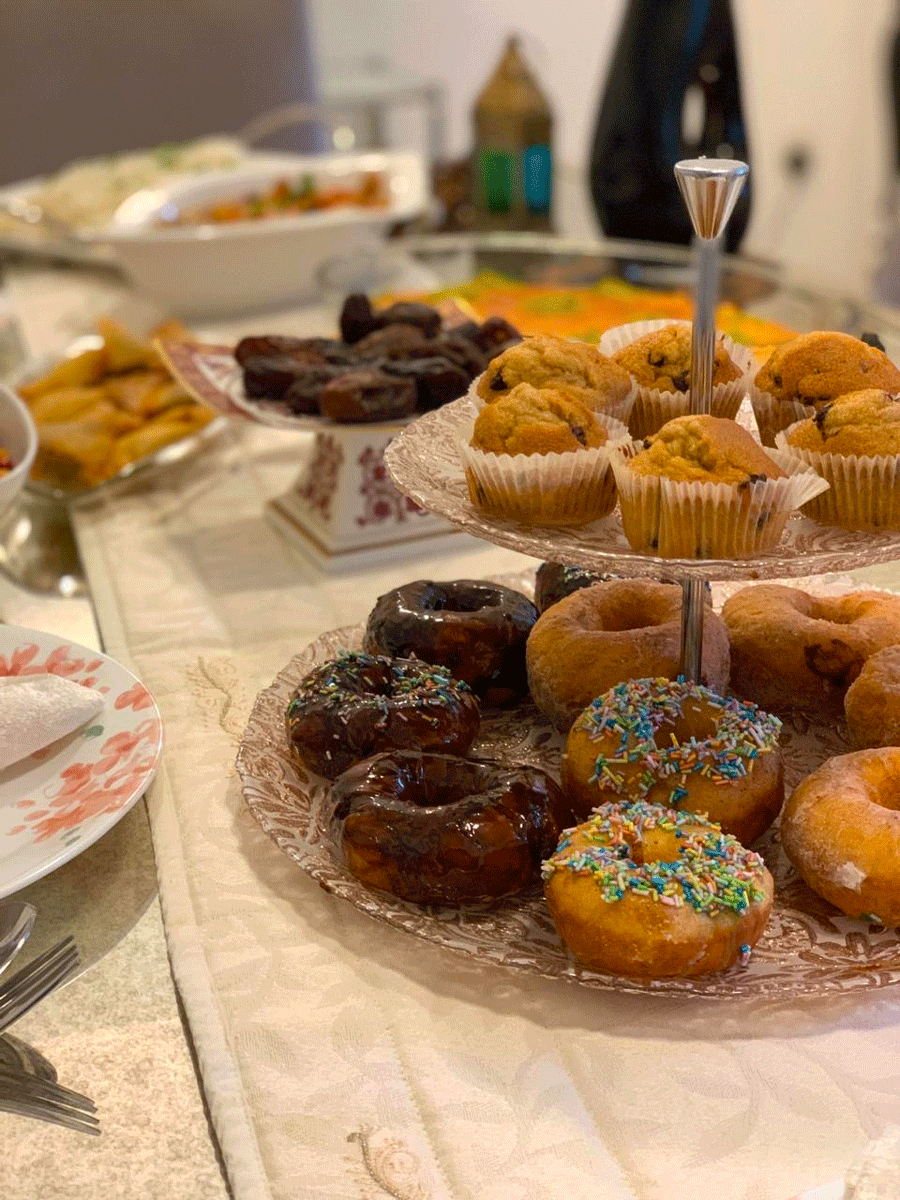 Faislabad
Newly-weds Areeba and Sameer Pasha saw all their wedding festivities and their honeymoon to Europe being cancelled because of the corona lockdown. Luckily the families managed to hold their nikah ceremony just before the restrictions set in. So this is their first Ramazan together. Being a jewellery designer, the new bride has an eye for beauty and detail and comes up with the most whimsical presentations for the delicious iftar food she prepares for her husband Sameer, a textile manufacturer.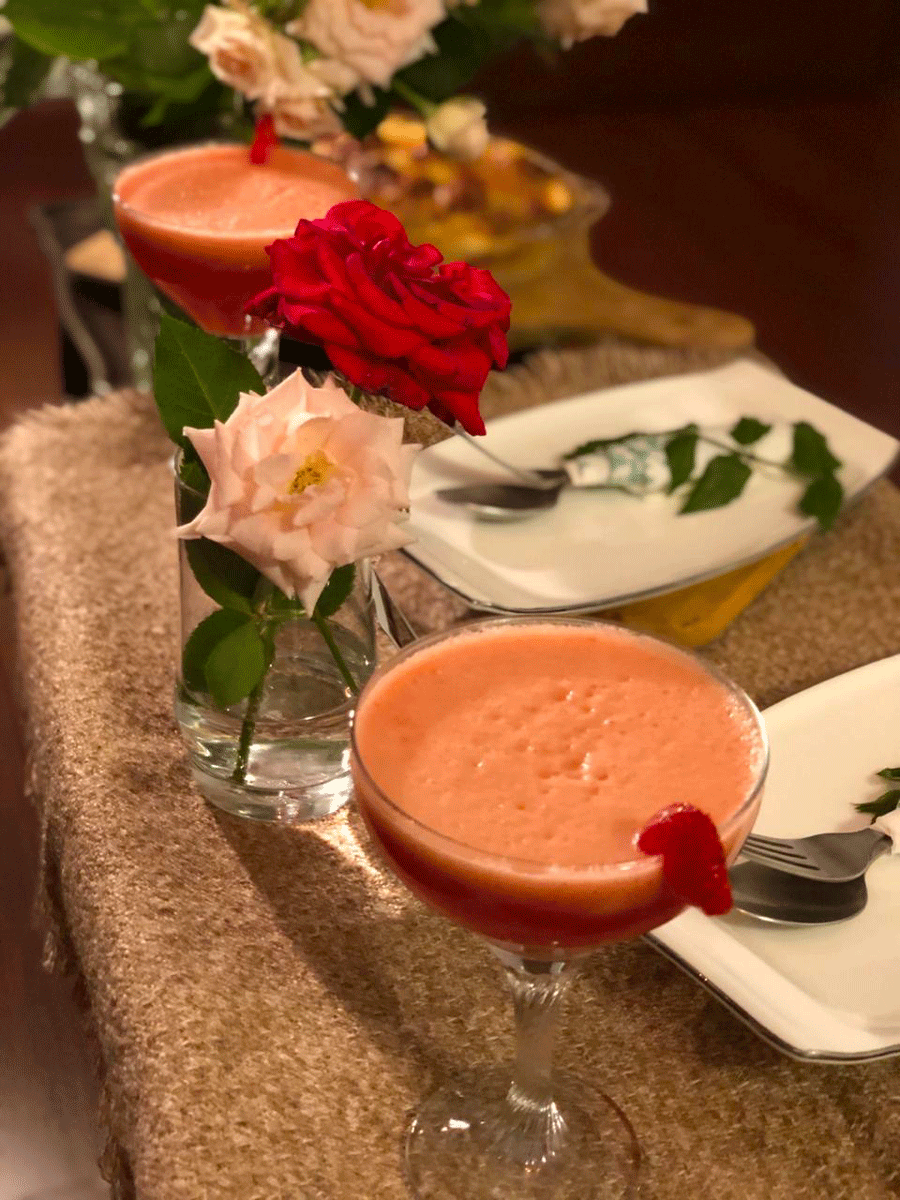 Crisp home-made pani puri gets a modern update with this creative presentation.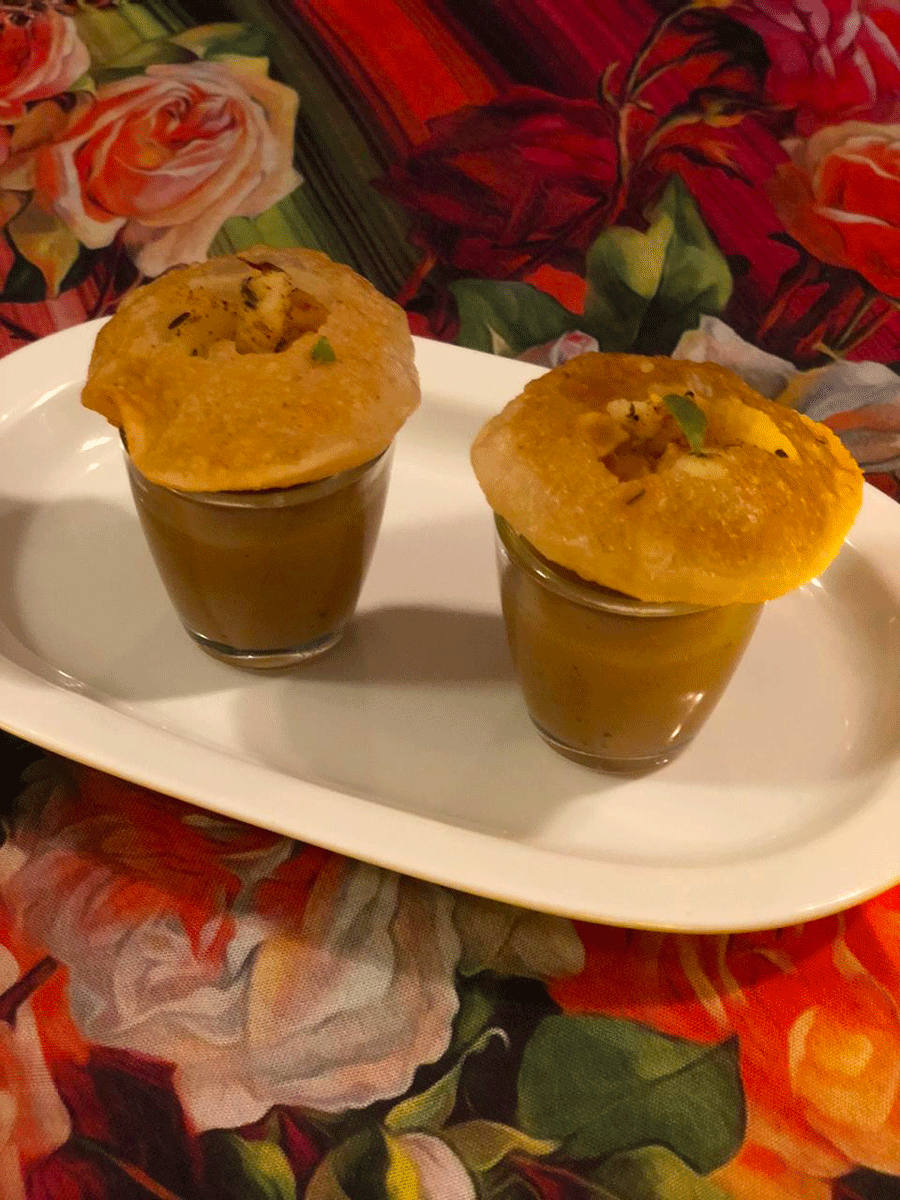 This meatballs with sage dish looks scrumptious.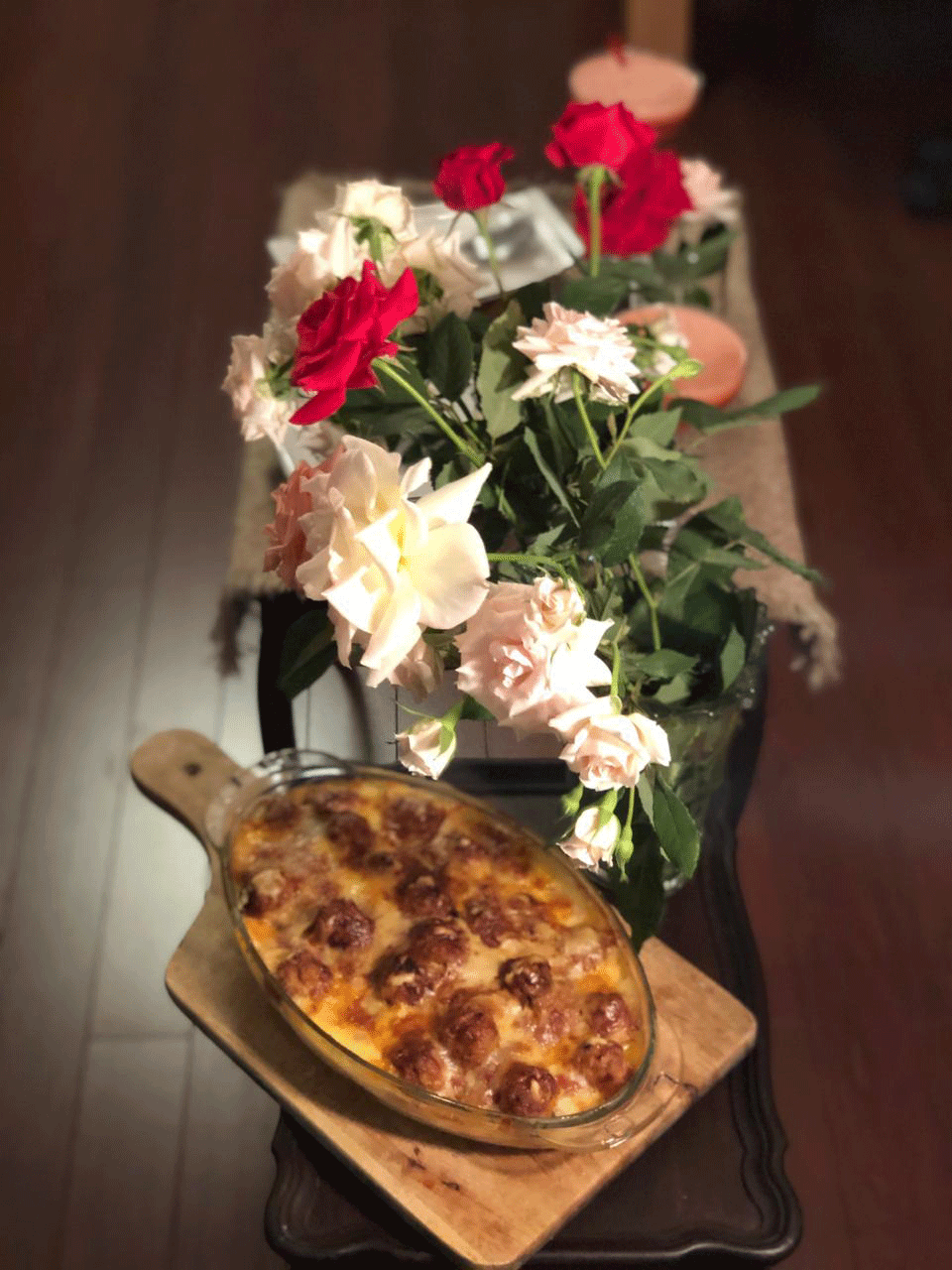 Karachi
"A yoghurt-based dish and fruit is a mandatory iftar item in our home. So every day we have home-made dahi baray which I often eat again at sehri.  My children like cut fruit but not mixed up like in fruit chaat or fruit salad. Since watermelon is in season, we are having that every day.The samosas on the table, both potato and beef mince filled, are also home made. The crescent shaped samosas with the turned-in edges are a traditional family staple. Both the recipe and the technique have been handed down over the generations."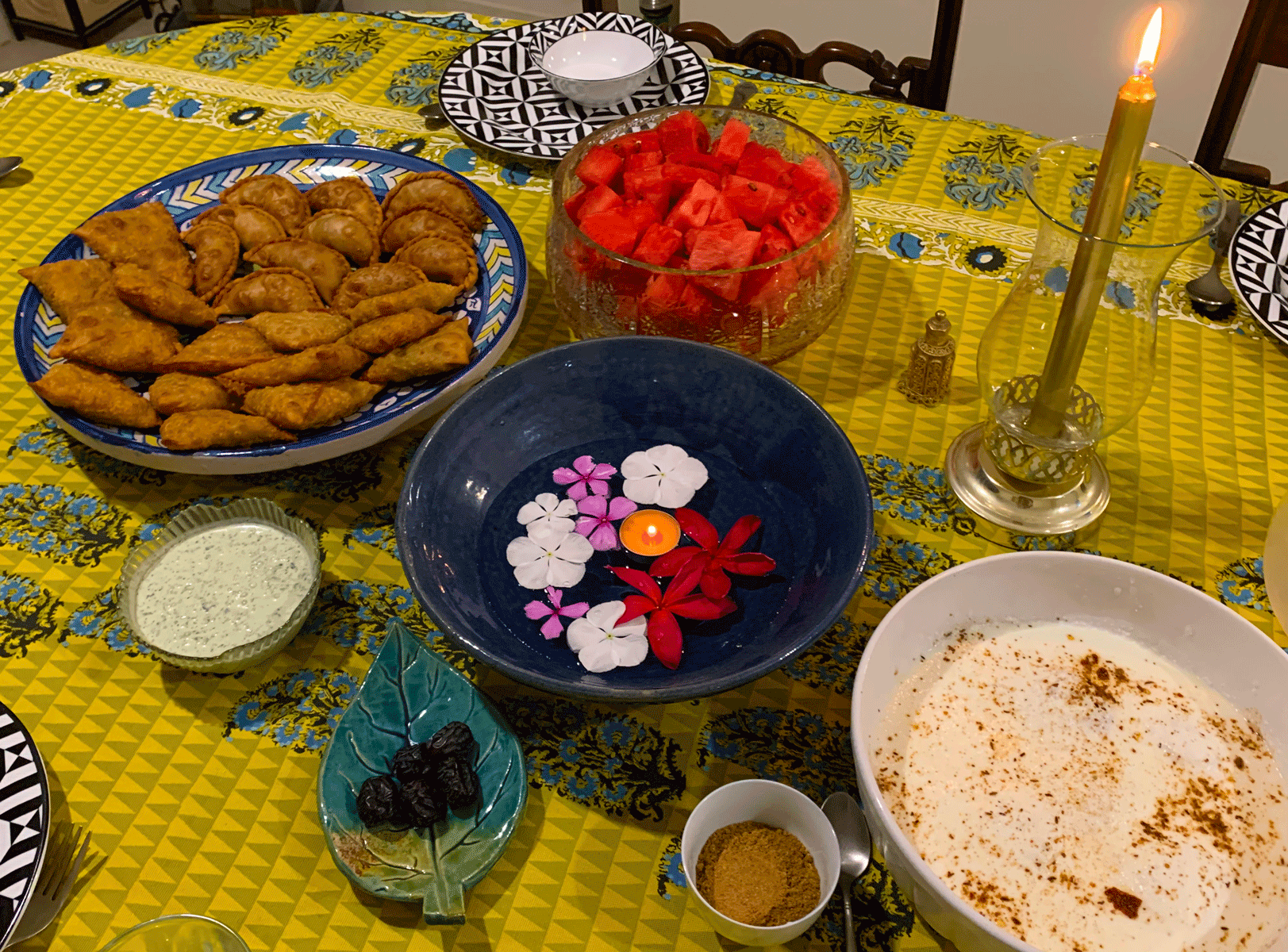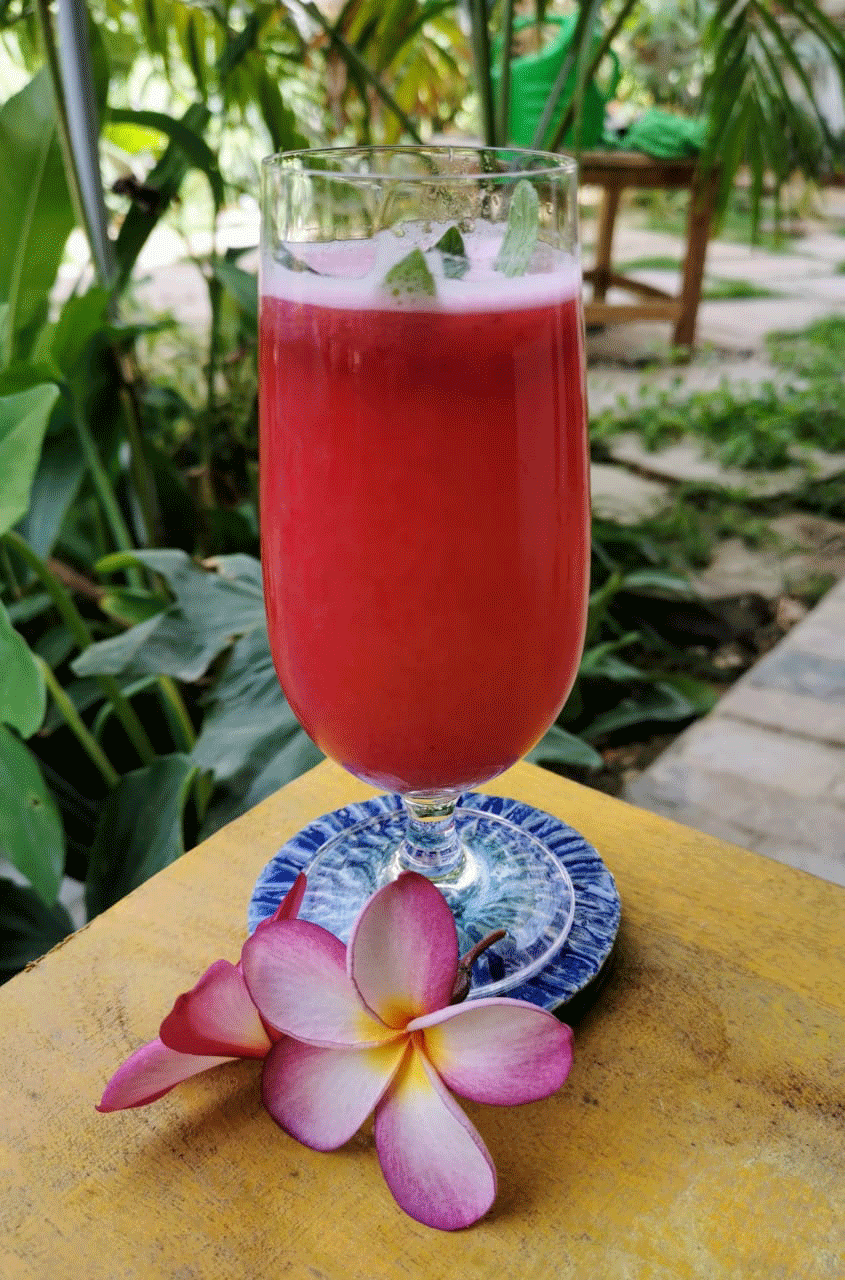 Lemonade is also the preferred drink on the table. We have it with a pinch of salt so it's the perfect hydration and post-iftar  energy boost. But sometimes we change it up like with this beautiful falsa juice which is also so refreshing."
Get creative with iftar ideas this Ramazan.