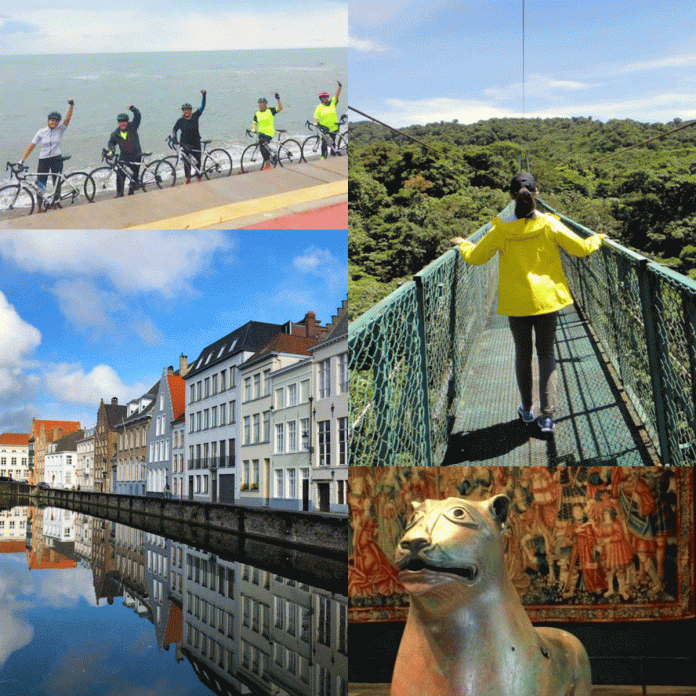 Hop on board this virtual world tour while the corona virus keeps us all from going anywhere. Here are some of the most loved holiday destinations in the world. 
Bruges, Belgium
A canal boat ride sone of the best ways to see this fairytale town. Sail under the many  bridges of Bruges and meet the city's beloved swans.
Costa Rica
For a super fun and thrilling experience, zipline over the dense forests of Costa Rica!
Abu Dhabi
Take a virtual tour of the Louvre Abu Dhabi is one of the crowning glories of the city. Immerse yourself in art and culture here.
Malaysia
Langkawi is a favourite vacation destination and with this helicopter ride one can see why.
Thailand
Experience this memorable cycling trip by a group of women friends, starting in Bangkok and culminating in Bangrood.
Baku
The Central Asian state of Baku has become a vibrant tourist destination with its melange of art, culture, and history.
Hope you enjoyed the virtual world tour!