It was a lovely spring afternoon when we decided to visit the Louvre Abu Dhabi. A comfortable 1½ hour drive from Dubai or a bus ride away from Abu Dhabi city, the museum is located on Saadiyat Island.
Spectacular Architecture
The architecture of the Louvre Abu Dhabi holds its own against the amazing collection of art that it houses.  Designed by the renowned Jean Nouvel it draws on Arab concept of the cupola and renders it as an enormous filigree dome made up of 7850 stars. As light filters through this, it has been poetically called the 'rain of light. The museum makes the most of its seaside setting, with water views opening up throughout the building.
As you enter through a covered walk-away, the sense of excitement amongst art lovers is palpable. The museum is crowded but not uncomfortably so. As we enter the first gallery we are greeted by a map etched into the floor of the major cities, ancient and modern. A gleaming bronze pathway leads us into a journey of discovery.
Art Lovers Paradise
The artworks are chronologically arranged and we start with exhibits from the Bronze and Iron ages. Greek art is represented by both sculpture and ceramics.
What makes the Louvre Abu Dhabi unique is that art and artefacts from the same eras but from different civilisations are juxtaposed. It's as if they are in conversation with each other, a cultural exchange that is very pertinent and important today.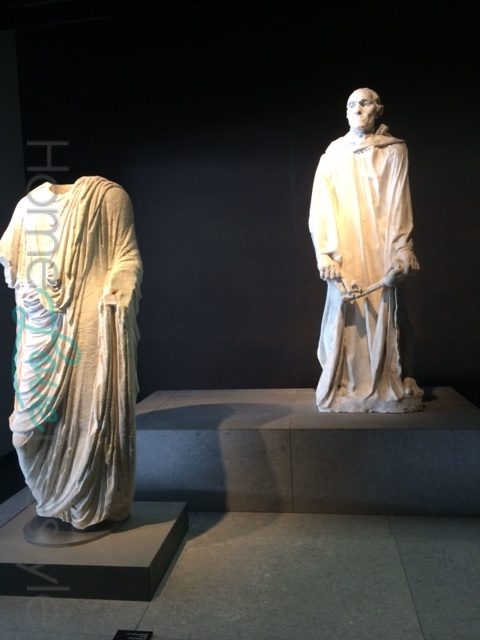 One of the galleries talks about the universal concept of the divine. We see a Bodhisattva, a Madonna and Child, stained glass from a church and Quranic inscriptions in the same room.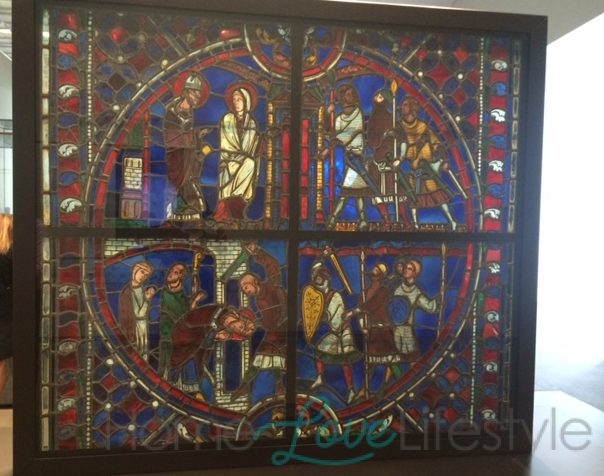 In another gallery the impact of trade and commerce on culture is shown.
Yet other exhibits deal with wars, conquest and the imagery of power. Here we see heroic portraits of soldiers, suits of armor and weapons from cultures as diverse as France, India and Japan.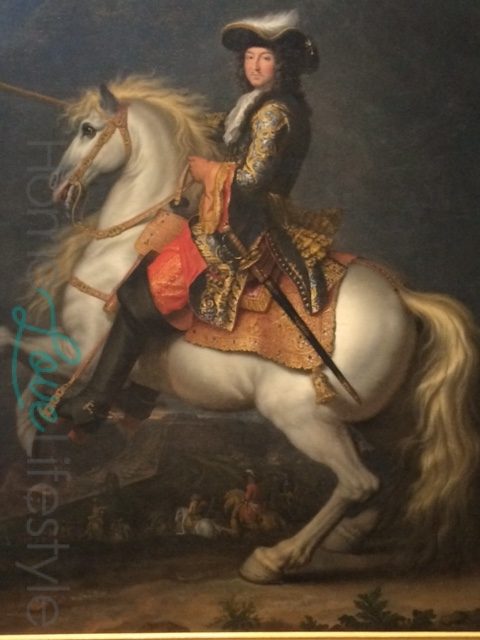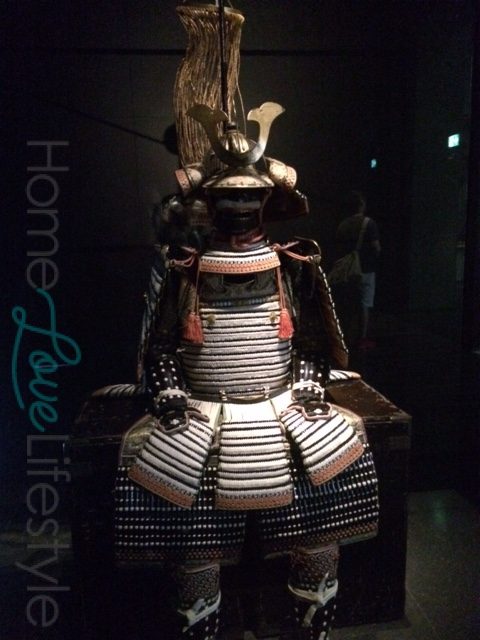 As we progress, the art works trace the history of cultures and development of artistic techniques and creativity.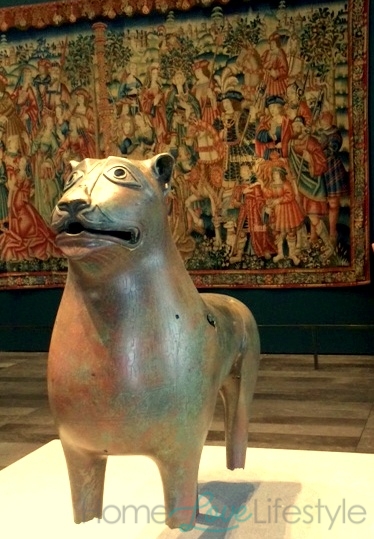 Islamic Art
Islamic Art is well represented as expected. There are ceramics from the Ottoman Empire, miniatures from the sub-continent, ceramics, carpets and manuscripts from around the Islamic world.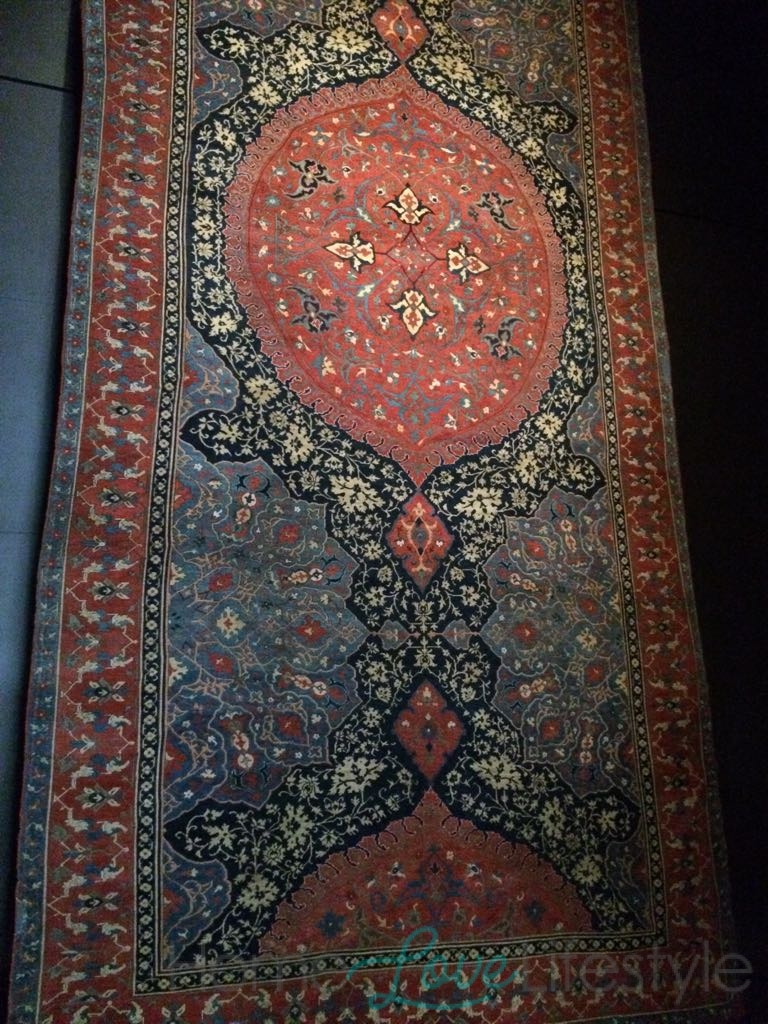 There are digital displays near every gallery to help you learn more about particular pieces or eras.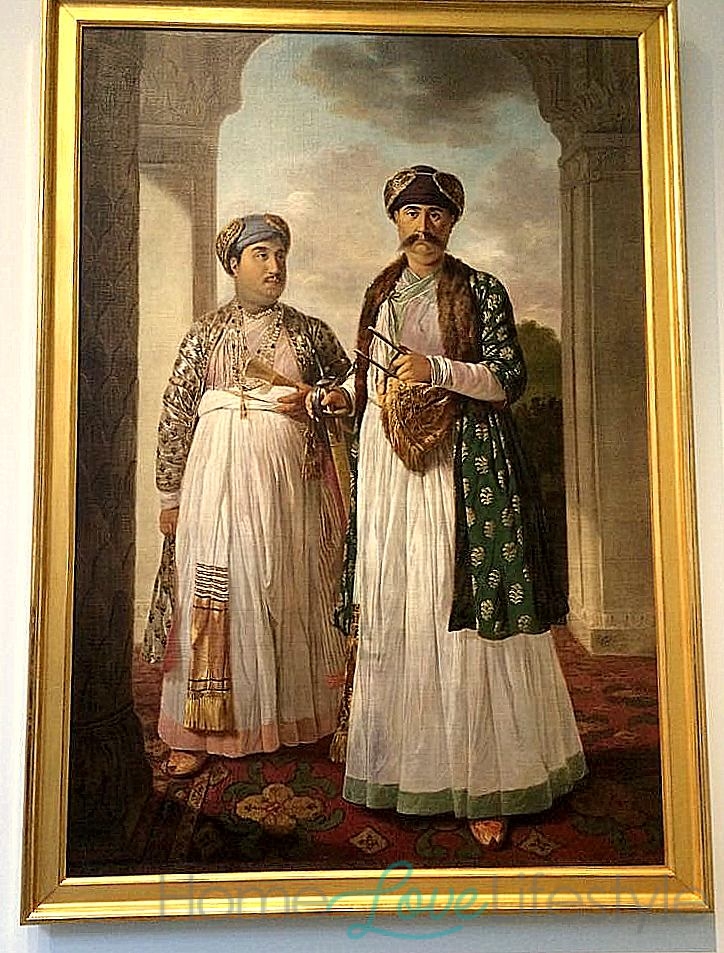 Halfway through we realize that museum fatigue has set in. Determined not to miss out on any treasures, we head to the lovely sea facing café and eat a leisurely lunch. Refreshed we head back in, passing the spectacular outdoor courtyard with its overhead dome that lets light filter in so beautifully.
Modern Masters
Now we are ready to take on the 1800s and more recent art works. Picasso, Manet and Monet enthrall us. Best of all we can get quite close to the art and really take in the subtleties of paint and strokes, plus the obligatory selfies.
Similar themes like a flute player is shown represented in Persian art and in French.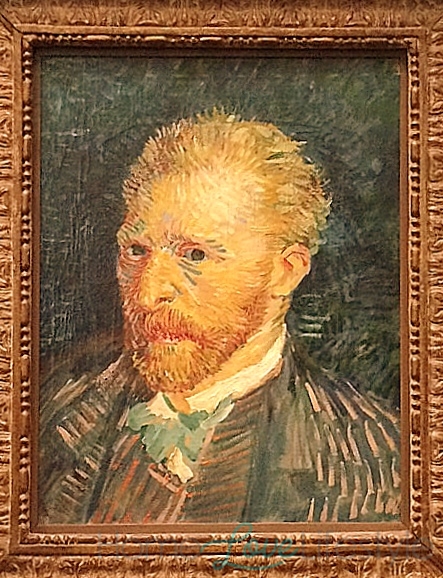 Van Gogh's self portrait is surrounded by art lovers. We jostle a few to get a picture and feel very elated when we do.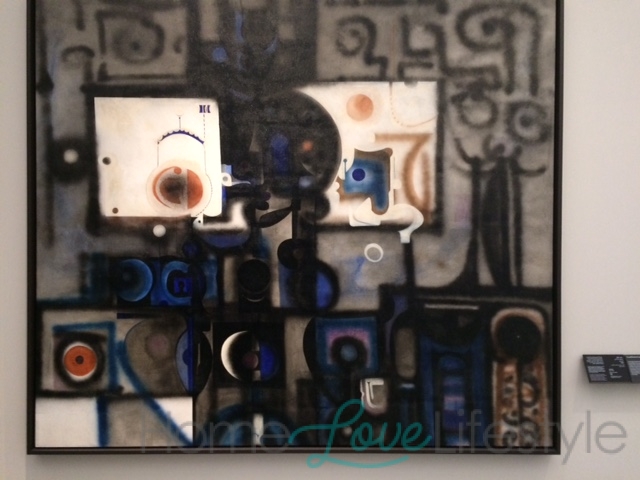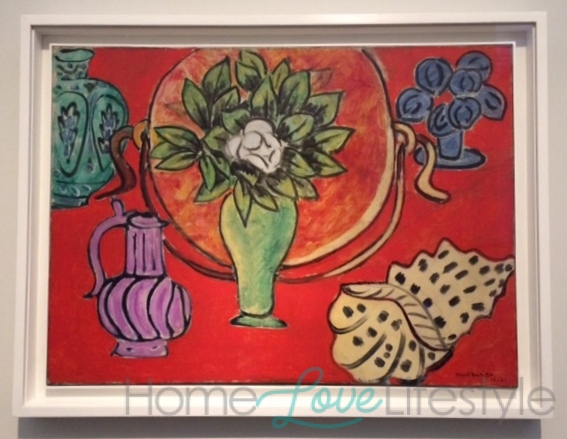 The modern masters like Matisse and Kandinsky occupy the last galley as well as artists from the Middle East and Africa.
We linger, reluctant to go home; taking more pictures and basking in the beauty all around us. Finally it's time to go.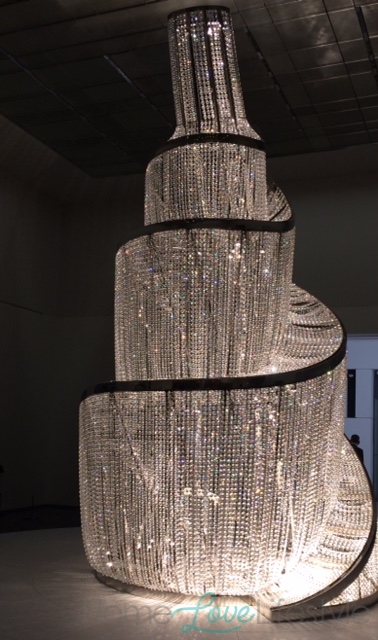 As we exit, we see Ai Wei Wei's monumental sculpture The Fountain of Light, illuminating the way. Back in the brilliant Abu Dhabi sunlight, we feel transported.
The Louvre Abu Dhabi has managed the impossible. To educate, to create dialogue and to uplift all at once! Art lovers should get there as soon as they can. The rest should get there even faster, so they fall in love with the beauty and creativity of art.