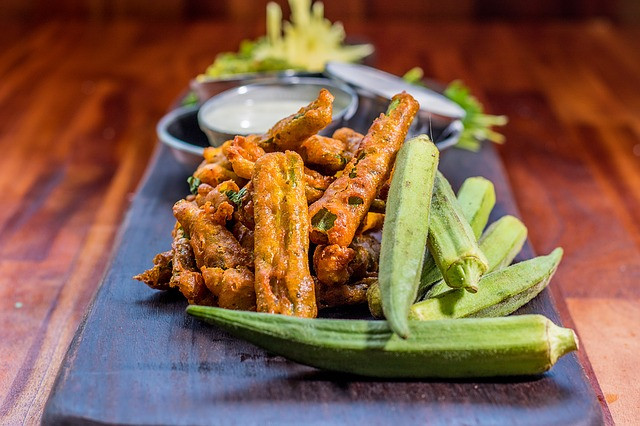 I love okra especially when it's spicy and crunchy! This super yummy Okra with Yoghurt recipe is a summer favourite at our house. We even grow our own okra in pots and it tastes so delicious.
Try out the recipe and see how yum it is!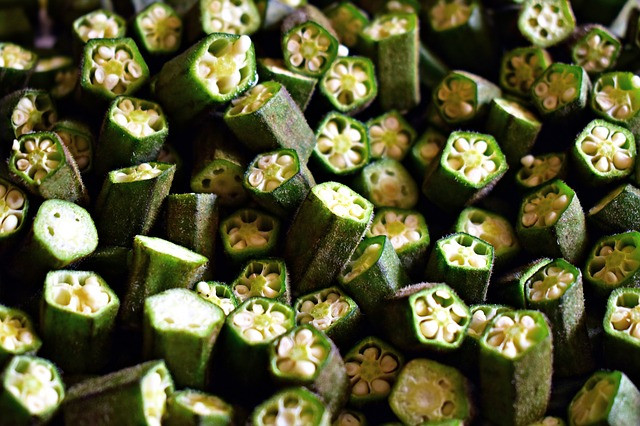 You will Need:
Okra (Bhindi) 1 lb
Yoghurt 1/2 lb
Cumin Seeds 2 tsp
Onion Seed 2 tsp
Red chillies 4 small crushed
Turmeric 1/4 tsp
Tomatoes 1 (cut into small pieces)
Cooking Oil  3 oz
Salt (to taste)
Method:
Wash the okra, remove the tops and bottoms and slice lengthwise, one side only. Whip the yoghurt, spices , tomatoes and 1 teaspoon cumin seed together. Dip the Okra into this mixure.
Now heat the oil in a pan and add the remaining cumin seeds. When they brown, add the yoghurt mixture and okra to the oil and let simmer until the okra is tender. This will take only about 15-2O minutes and your delicious Okra with Yoghurt is ready.
Serve it hot  and enjoy the crunchy, tangy taste!