Pakistani art has a rich and varied landscape….
Naiza Khan (1968) BFA University of Oxford, Somerville College, Ruskin School of Art, UK
Naiza Khan is a prolific artist whose recent body of work has involved a visual and metaphysical investigation into the island of Manora.
[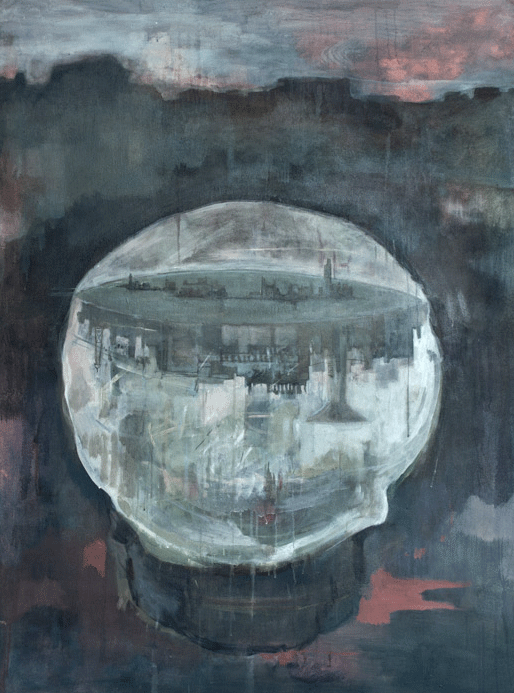 Although only 8 kilometers from the gargantuan city of Karachi the island is disintegrating due to the neglect and apathy of the authorities. It was once a thriving community and constituted a mix of ethnic groups, all of whom have either left or are facing despair and dejection.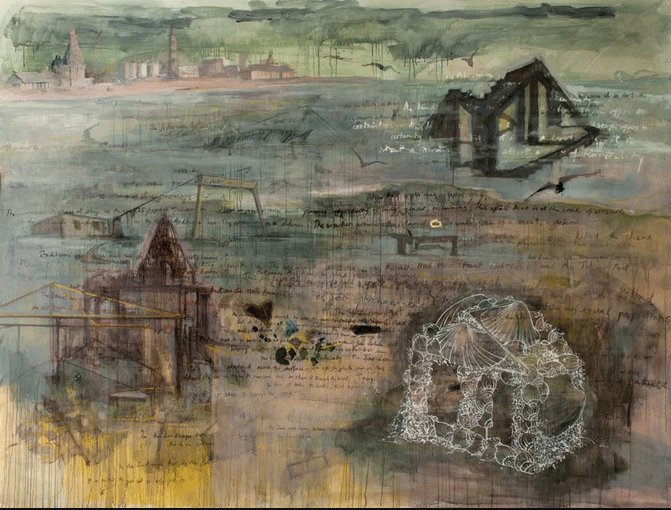 The islanders have a vast repertoire of myths and stories from ancient times as well as the British era as it was the only island with a lighthouse. Khan's painting Between the Temple and the Playgroundis a vast, quiet, eerie dystopian landscape where no children play. In Inverted City, Khan uses the idea of a snow globe in which all normalcy has been turned upside down.
Sophia Balagamwala (1987) MFA, Cornell University
Sophia Balagamwala's paintings are apparently confoundingly simplistic. They are more akin to children's doodles than works of art. But that is the artist's selected modus operandi in her objective to address the socio-political morass in the country.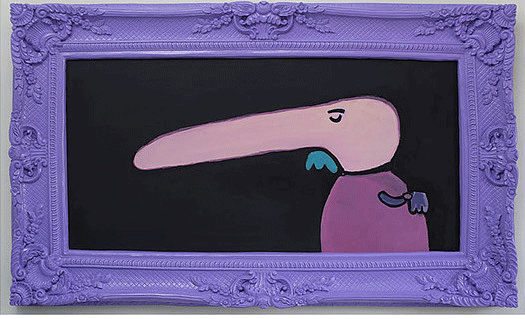 She uses the idea of portraiture that dignitaries and politicians adulate but makes the representation laughable and puerile, dragging the 'important person' down several notches.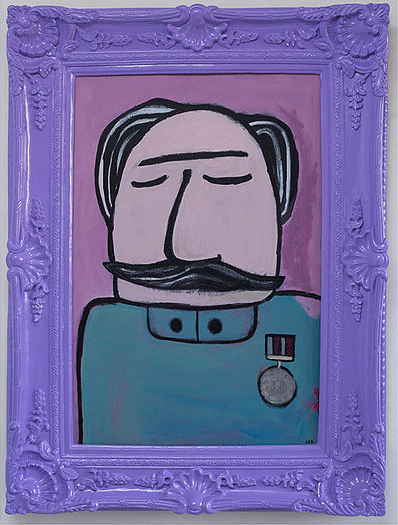 Mooch Number Eight, Acrylic on canvas fiberglass frame
The frame is included in the depiction because we know that the elaborately ornamental frame is a favorite with people whose self-exaltation knows no bounds. Balagamwala is an intelligent artist who uses caustic irony goes a long way in exposing the small stature of people in important places.