The kitchen is the heart of the home. Its a space that requires practical considerations as well as a style quotient. Here are some lovely & well-designed kitchens that inspire you.
Minimalist & Modern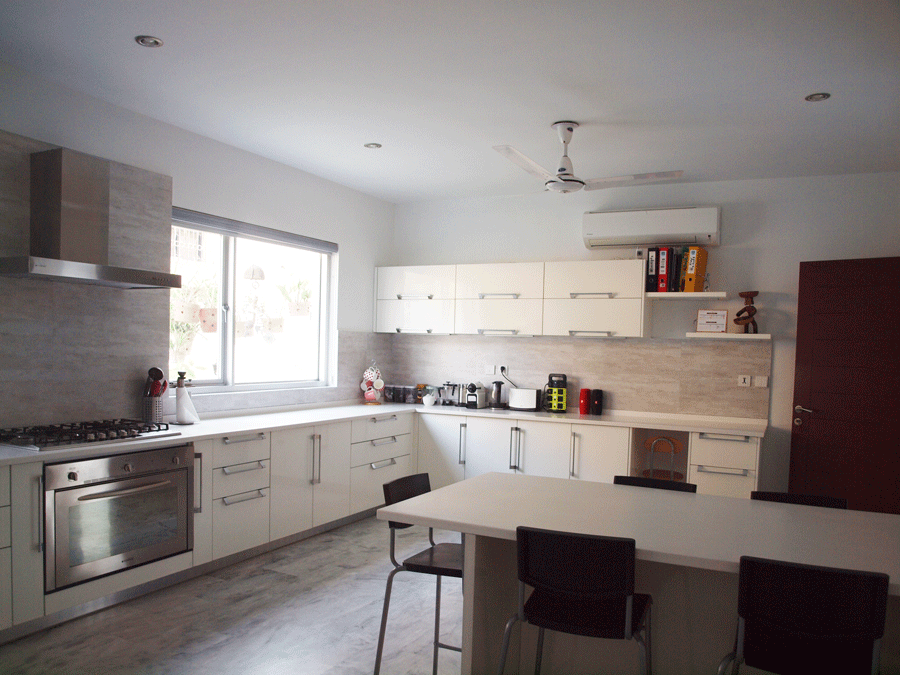 This simple and elegant kitchen in a minimalist home is both practical and pleasing to the eye. Light colored cabinets and counter tops creates an airy feel. A dining area complements the space.
Dramatic Accents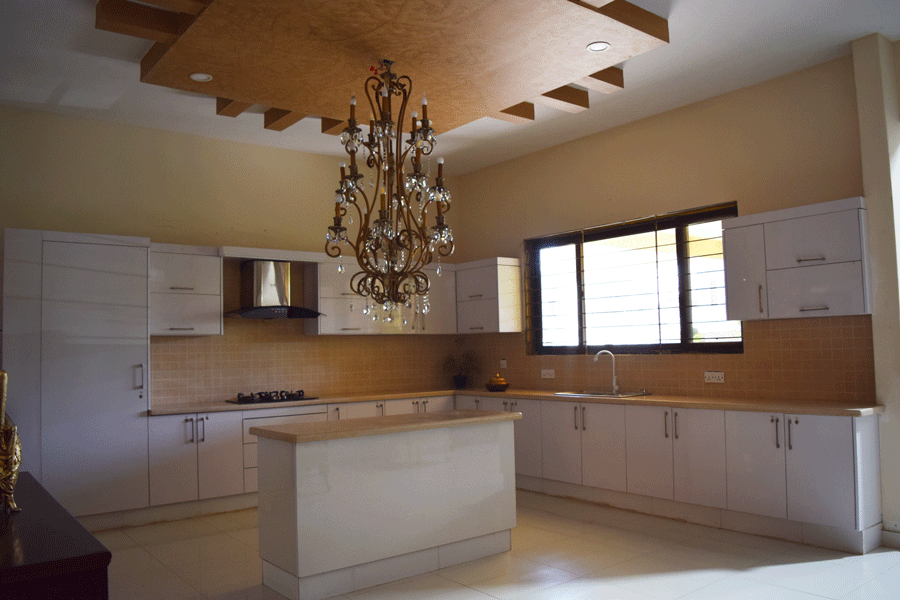 This glamorous kitchen is in celebrity & singer Komal Rizvi's lovely home. It's used by just the family and so is in pristine condition. The over sized chandelier adds a definite touch of drama and glamour.
Open Plan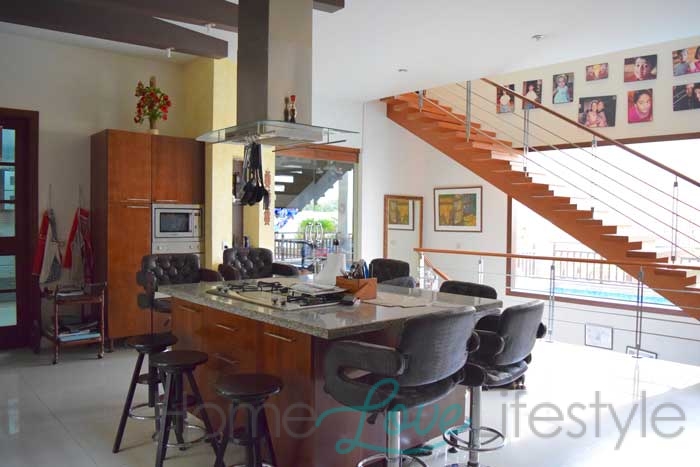 This open plan kitchen is perfect for family time at celebrity Nadia Hussain's home. With a central island that can be used as a dining table, its spacious and practical. The darker wood cabinets add a touch of color and contrast.
Clever Contrast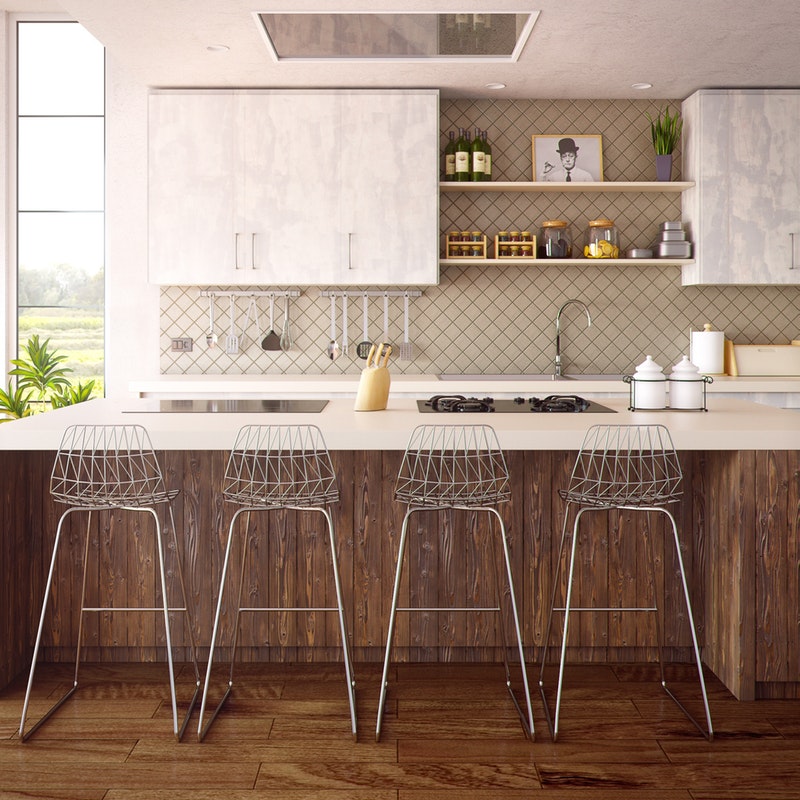 This space uses color contrast cleverly to create interest. The darker wood floor makes the marble effect cabinets stand out. The metal stools provide seating while not blocking the view of the kitchen and creating an illusion of greater space.
So these were just a few kitchens that inspire us. Each of you can put in your own individual spin to create a unique space by adding art works and photos as well.