This Brownie Crunch Dessert Recipe has been shared by the inimitable Maha Rehman. What makes this extra special is that its so easy to make and tastes so fabulous! The perfect combo of sweet & crunchy.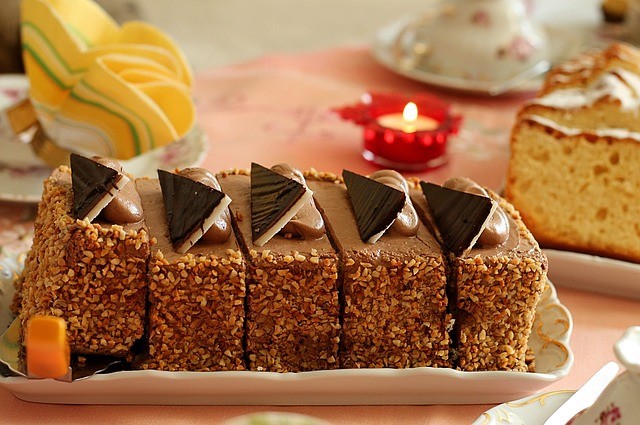 You will Need:
2 litres Milk
1 cup Custard
5 tbsp Sugar
1 level tsp Coffee
1 cup Brown Sugar
1.5 cup Corn Flakes
2 plain Chocolate Cakes, no icing, from a bakery
OR 20 brownies of 4 by 4 inch each
13'' diameter and 4'' deep bowl or dish
Method: 
1. Cut brownies or cake into 2 x 2''  sized pieces.
2. Mix custard in one cup cold milk and then add to the remaining milk that is boiling in a pan. Do not add custard directly to boiling milk as the custard will curdle.
3. Take the brown sugar and caramelise it in a large pan, stirring constantly to prevent burning/sticking. Crush the corn flakes into very tiny, crumbly pieces using a mortar and pestle or food processor. Caramelise the corn flakes by adding to the sugar syrup already made. Then allow cooling and beat further into a crumble with a mortar pestle/food processor.
4. Layer a deep dish first with brownie layers, then add custard cream mixture then add cornflakes crunch. Keep adding layers till dish is topped up. Finish off with crumble at last layer. Let the dessert set in the fridge and serve after dinner!
Super yummy and super easy. This 
Brownie Crunch Dessert Recipe will win over teenagers, the oldies and everyone else!