This first-hand account of a Trek to K2 Base Camp by an avid cyclist and trekker, Mazhar Valjee gives us all travel goals.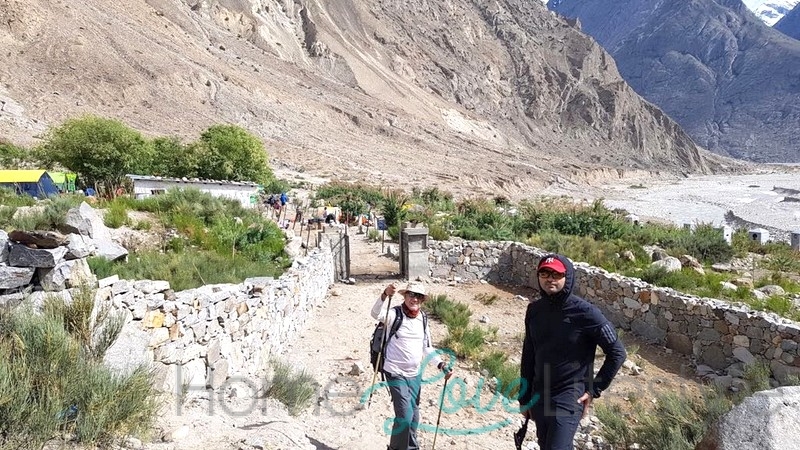 What was your destination on this trek?
Our destination was to get up to the K2 Base Camp via Concordia and some of us wanted to cross the Gondogo La to Ali Camp and to return via the Hushe Valley. Concordia is the junction where Baltoro Glacier meets Godwin-Austin Glacier and the central point for those visiting K2, Broad Peak, Gasherbrum I, Gasherbrum II and many other base camps.
The campsite sits strategically between Marble and Mitre Peaks and in front of the Gasherbrum Range.
How long was the whole trip?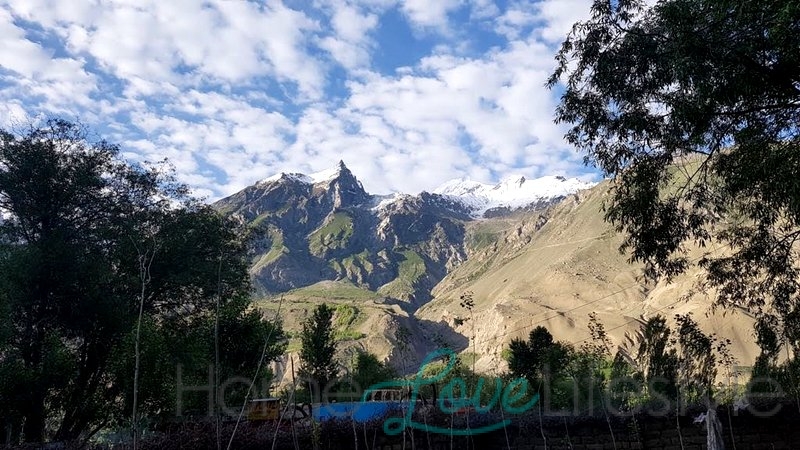 Well the trek itself was 11 days but just the journey to Skardu was an adventure. We departed Karachi on June 19, 2018 for Islamabad to fly to Skardu the following day. The flight to Skardu was cancelled due to poor weather and we embarked on a road trip, stopping at Abbotabad for a "to die for meal" at a Shinwari "hotel".  Never had more delicious Chappli Kabab! After 100 minute snooze at Naran we continued to our intermediate destination.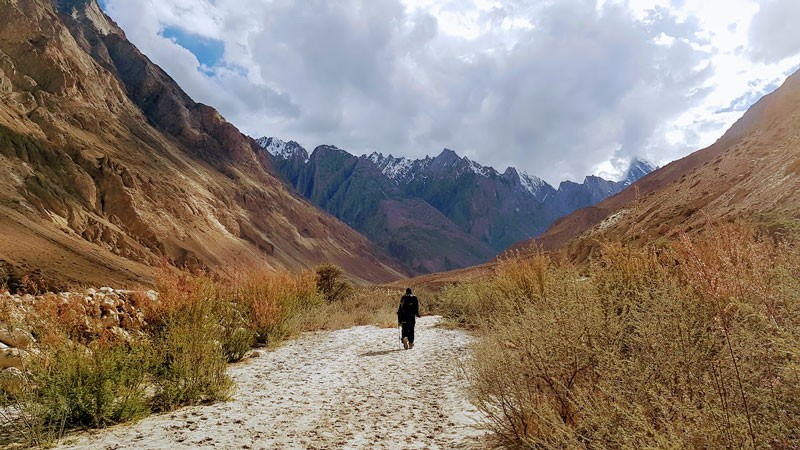 I was thrilled and sad to experience Naran after several decades; the place was crawling with tourists. Those who couldn't find hotel rooms had camped all around Naran town. We started at 5 am to beat the hordes of tourists who would be heading for Lake Saiful Muluk and other nearby sites. The sad part was the damage the tourists were inflicting on the environment. In fact throughout this trip I lamented over the lack of respect we have for nature.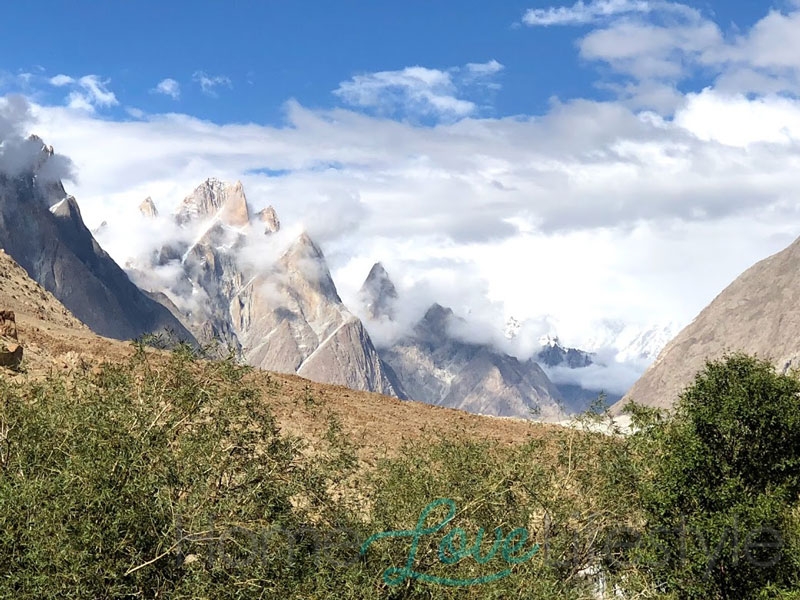 We ended up spending 2 nights in Skardu since permits for our overseas trekkers had not come through. Also we were required to register with the local police station before embarking. The 6 hours breathtaking, scenic and bone-jarring ride to Askole was otherwise uneventful.
Reaching Askole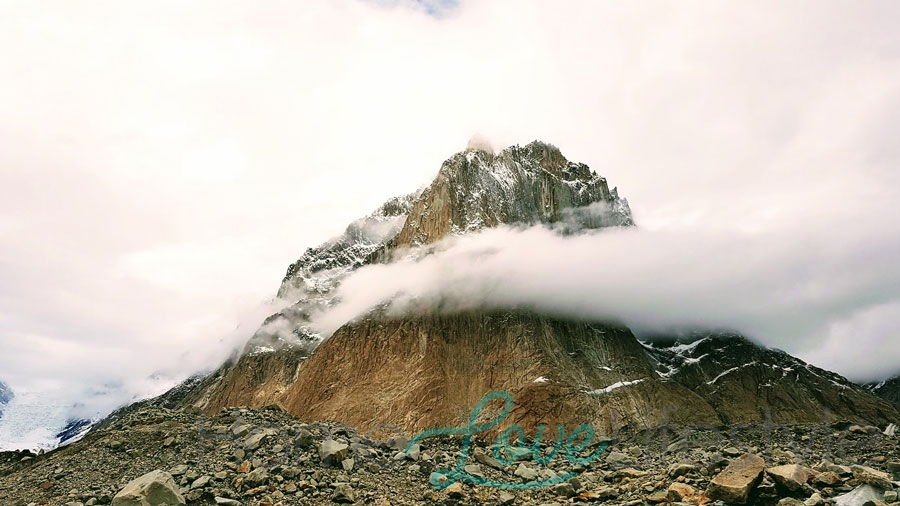 Upon reaching Askole we were star-struck on meeting a team of mountaineers attempting to summit K2. After speaking to them I realized how deeply spiritual and modest these people are. James from Ireland explained the dead zone to us; it is the last stage of the ascent during which every organ in the mountaineers' body is slowly dying. It's through that period that the climbers attempt to summit.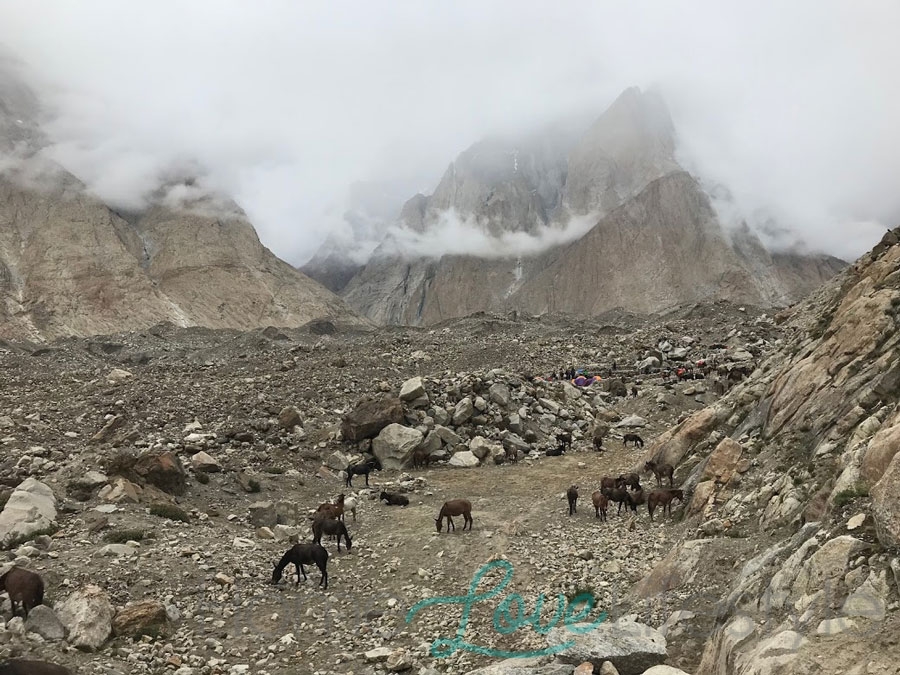 Another very interesting thing I learned was that there are two types of climbers in the world: Sherpas, who some say are genetically superior in breathing, and everyone else. One of the Sherpas we met had climbed Mount Everest 3 times last year, once without taking any oxygen along to the top. On our trek we met several Pakistani High Altitude Guides and Porters who had similar accomplishments.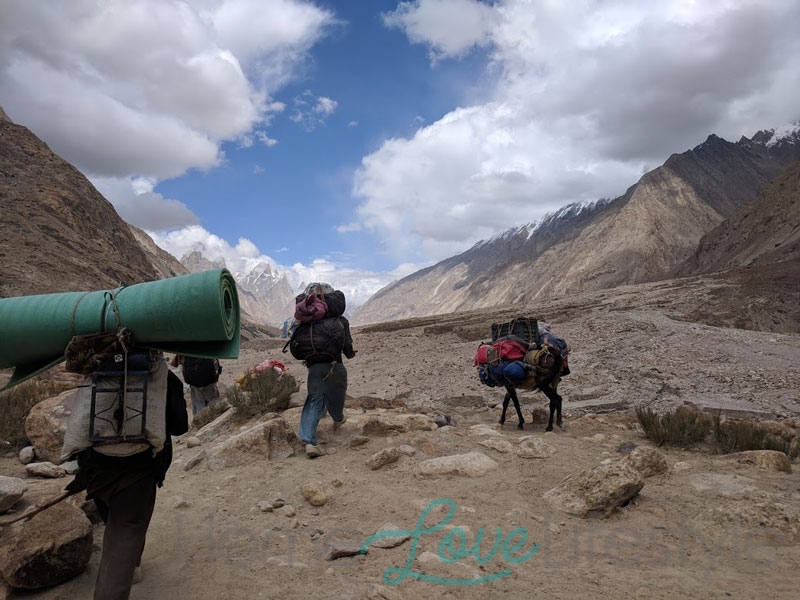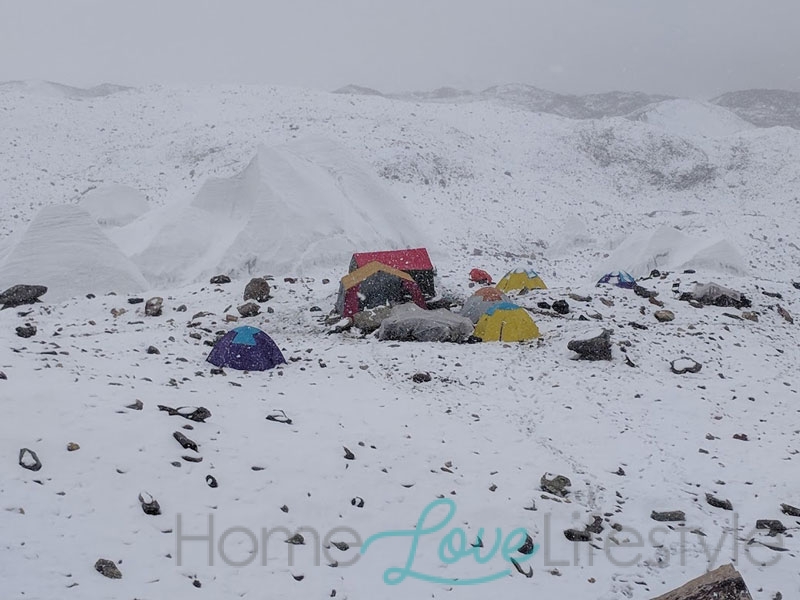 Two other groups camping with us included a small group of Thai ladies, one of whom was on her second trip here in Baltistan. The other was a group of British Kashmiris from Manchester.
We got to know our fellow adventure junkies better while trekking with them the next day.
Was it all spent outdoors and camping?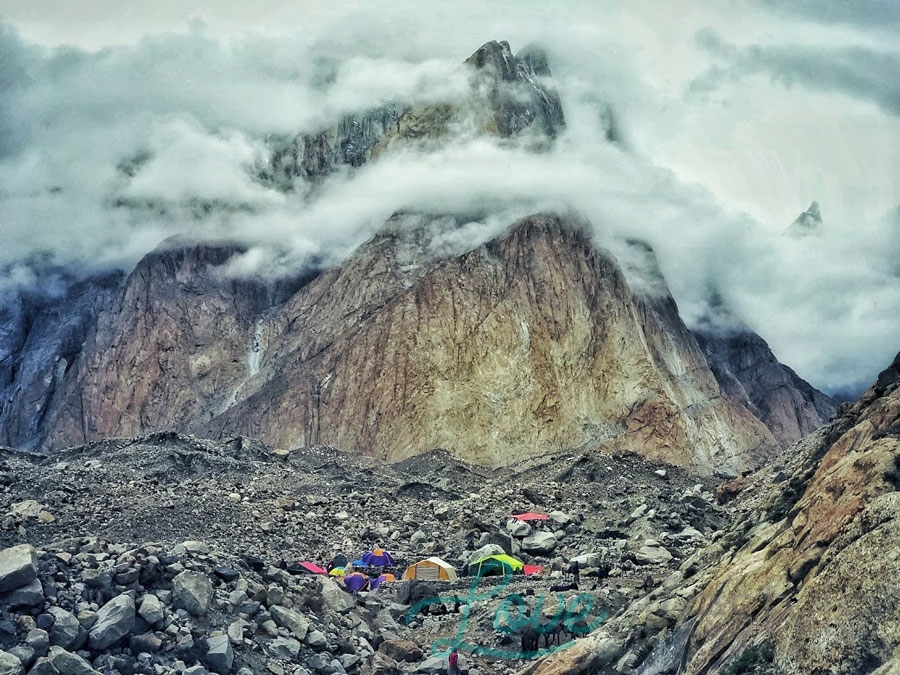 I am undecided whether to be thankful or to lament the lack of facilities on way to K2 Base Camp; it makes it inaccessible for trekkers other than those who are ready for an extreme adventure, but keeps away the hordes of tourists who may pock mark the pristine beauty with litter.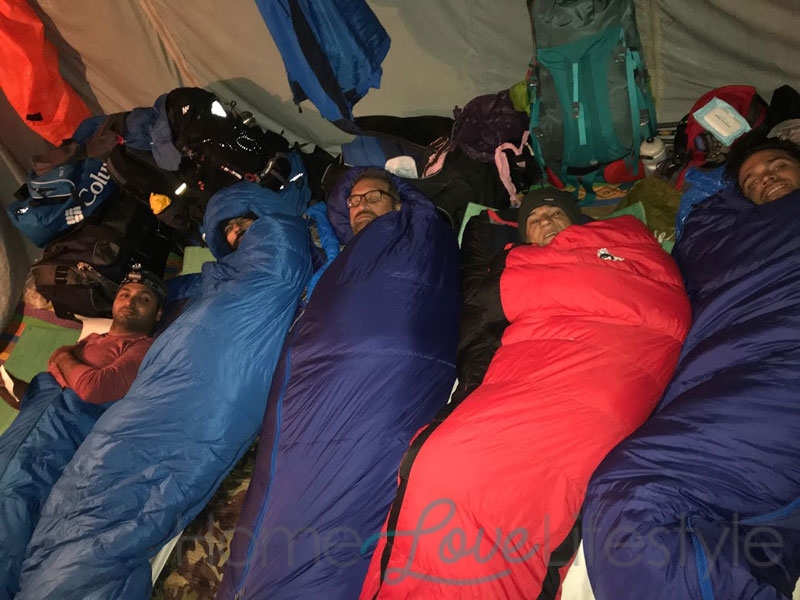 The short answer to this question is that there is no other choice on this trek but to camp outdoors; there is no indoors on this route. I doubt if there is any other place on this God's earth where one can wake up surrounded by majestic peaks of over 6000 – 7000 meters.
The most luxury we experienced were at a few campsites set up by the Central Karakoram National Park authority that had running water on tap and had some outdoor toilet kiosks.
What was the most challenging aspect of the trip?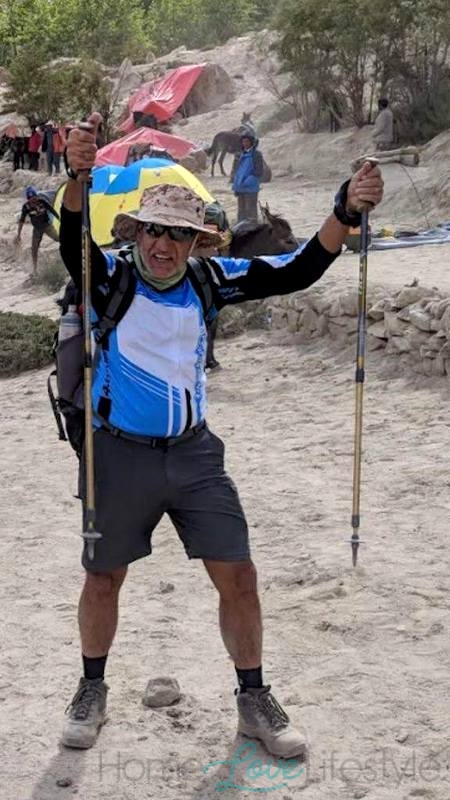 I guess in my case it was the effort it took for me to keep up with the rest of the group comprising of young able athletic trekkers who decided to do the round trip in a total of 10 days.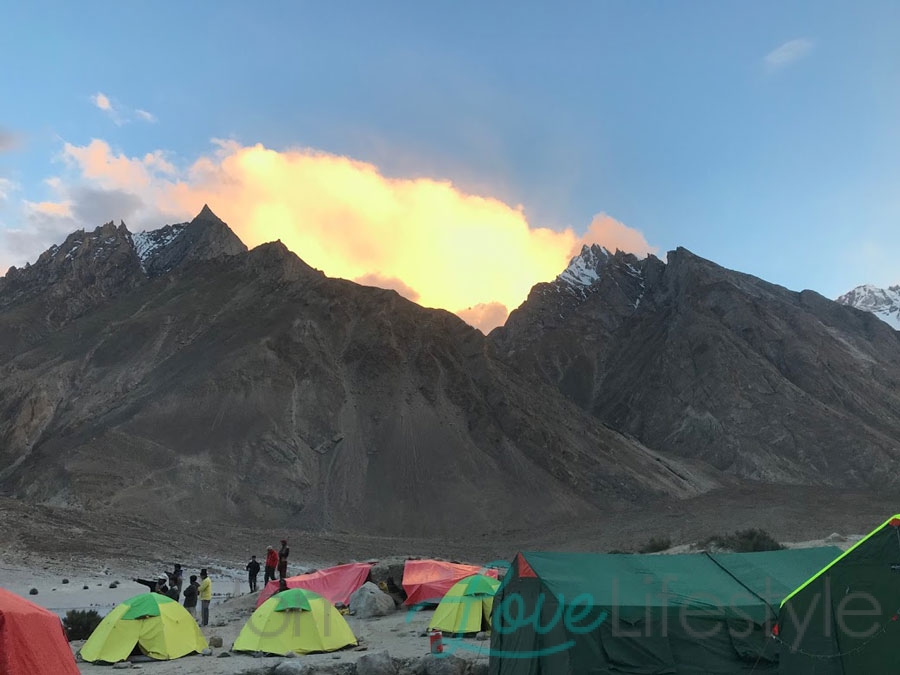 Comprising of 8 days of trekking and 10 nights of camping that included a rest day and night at Payu for a much needed acclimatisation. Also an extra night short of Concordia in wait for the weather to clear up.
How physically fit does one have to be to undertake such a trip?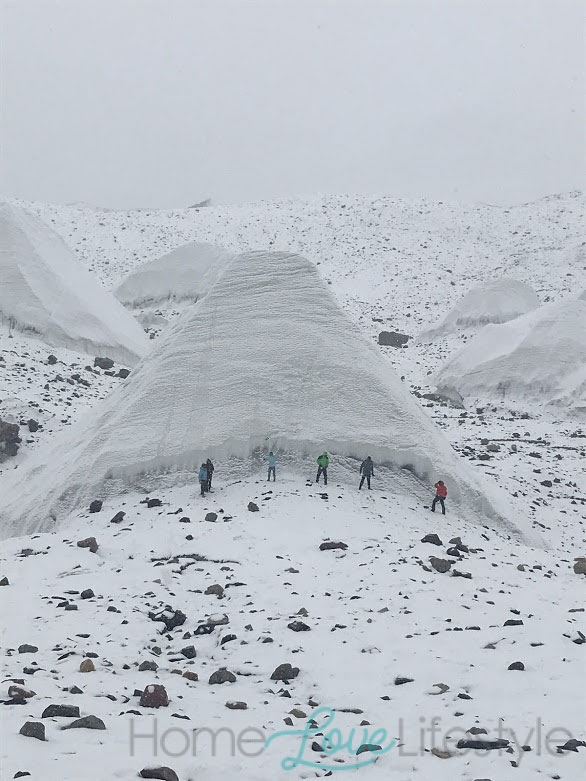 That's hard to answer as fitness varies from person to person; the journey to the K2 Base Camp poses many challenges.  You should be able to walk 8 to 10 hours each day for 8 to 10 consecutive days at altitudes of 2,500 meters to 5000 meters. You must be able to navigate with the help of trekking poles over uneven, thin slivers of pathways on the rock face, at times made slippery with muck. You have to not fall victim to mountain/altitude sickness, bear the scorching heat during the days and withstand freezing temperatures at night. You must do without a shower for days or bear to wash in the freezing cold streams and be able to squat.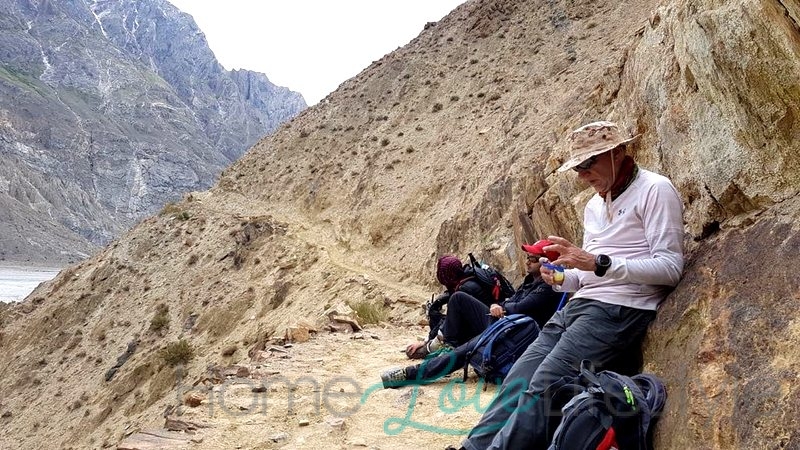 Even active and "fit" persons need to prepare for 2-3 months prior to the trek. I would recommend walking/running 10 to 15 km at a stretch and climbing stairs with a back pack.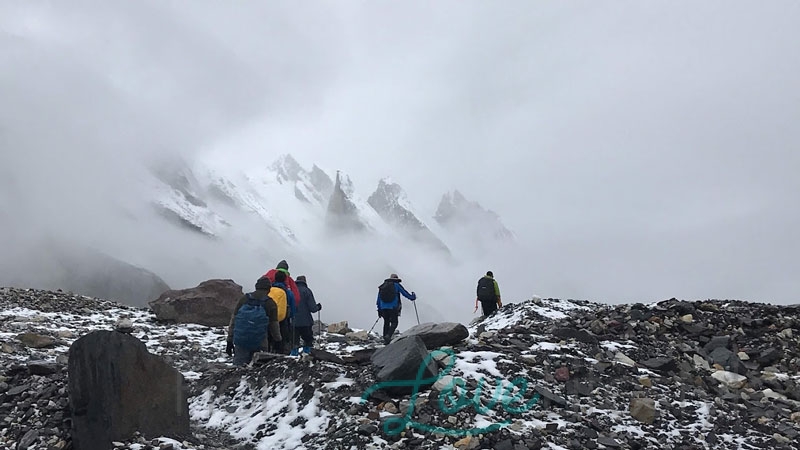 How was the experience of living amongst the mountains for so many days?
Not a day has gone by since my return that I don't wish to be back there; in the midst of those majestic gorgeous beauties. I would rather belong there than in civilization.
(The adventure continues in Part 2)