More Pakistani artists to watch out for…
Maria Khan (1986) MFA, National College of Arts, Lahore
Maria Khan's works are drawings in their final form as she chooses not to use oil or acrylic but rather pastels and charcoal, usually reserved by artists for sketchbooks. The result is a smudgy, loose, drawing almost dreamlike in its untethered freedom.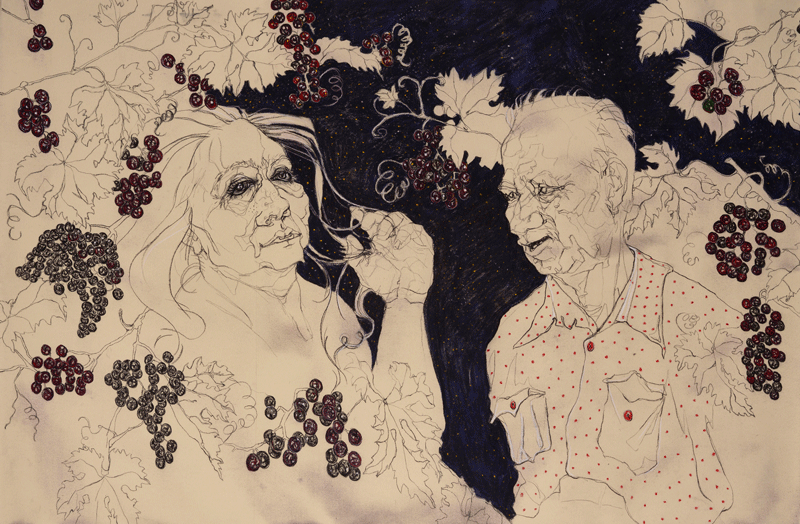 And that is exactly the effect Khan is vying for. But the remarkable thing about her portraits are that they depict older people who have passed their prime and are well into their golden years. It seems age has not been kind to them as they are fleshy and even grotesque. But they seem to share an unmistakable joie de vivre.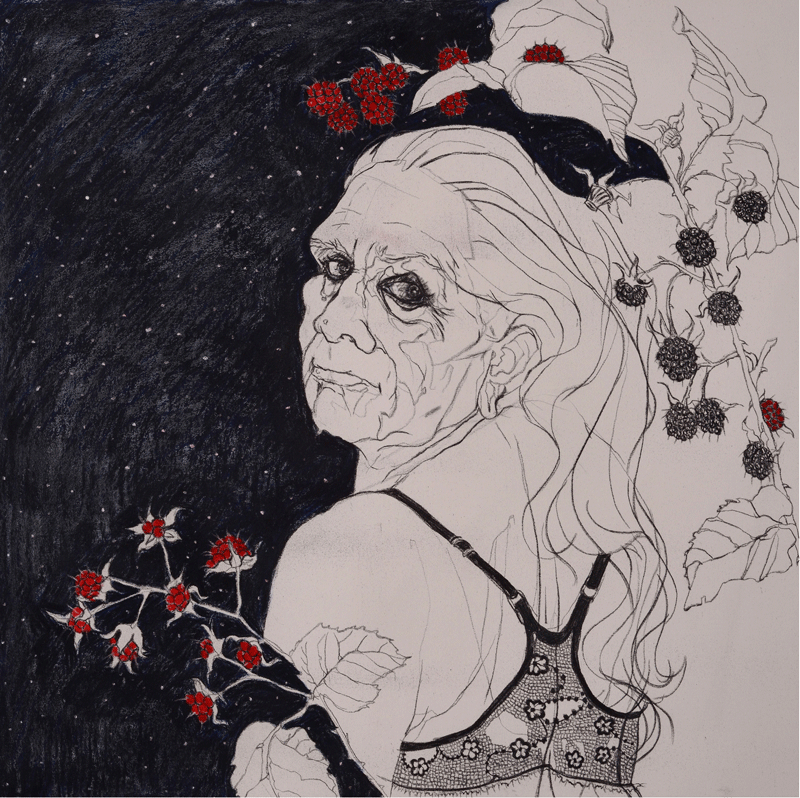 Khan is making some very existential points here; first that artists obsess over depicting beauty and secondly that society is fixated with glamor, beauty and youthfulness and her images of old ugly people shocks us into this realization.
Muhammad Ali (1988) BFA Indus Valley School of Art and Architecture
Muhammad Ali more popularly known as Mirchi is a painter and performance artist who draws upon dark humour in his paintings, to address concerns of social or political gravitas.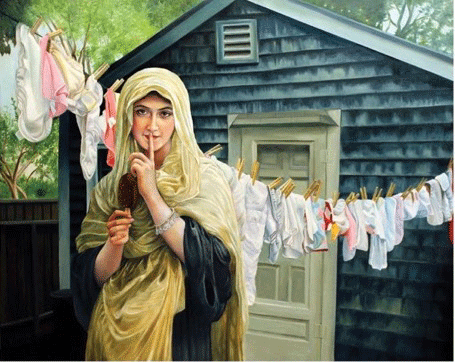 In the painting Ali uses the traditional figure of the Madonna from classical western religious painting, as the symbol of the perfect unblemished woman. In this instance she is the overburdened homemaker who is tending to a baby and hanging out the laundry but chooses to indulge in a few moments of guilty pleasure while no one is looking.
Performance art too is an integral part of postmodernism. Here Ali, dressed as a groom, created a paradox of visual narratives by sitting in a pink rocking chair knitting a sweater during a live show.
Stay tuned for more next week …
Keep informed about Pakistani and international contemporary art by logging on to www.artemesiaartinpakistan.com