We continue on our journey through the world of contemporary Pakistani art.
Hamra Abbas (1976) MA in Visual Studies from

National College of Arts, Lahore and the Meisterschueler from Universitaet der Kuenste, Berlin.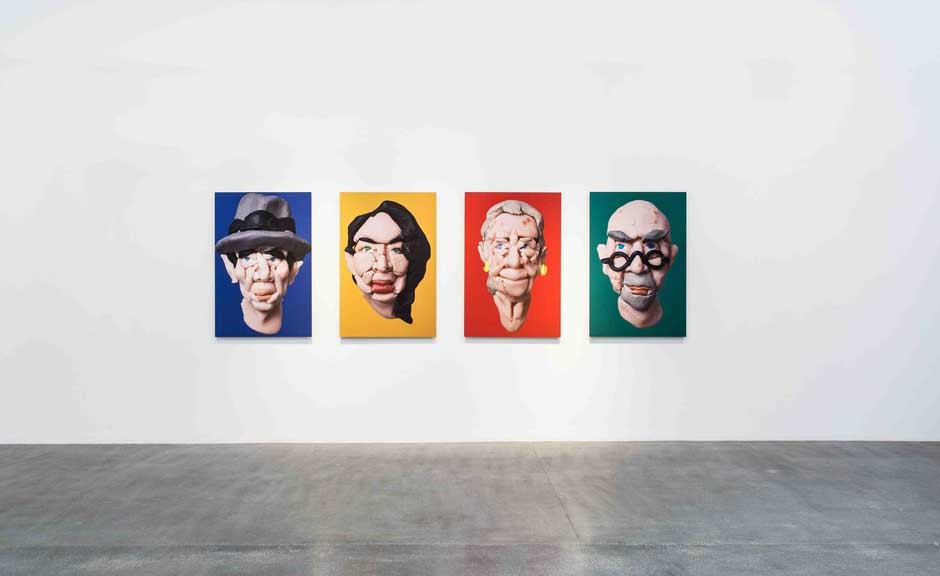 Hamra Abbas is among the few artists whose visual practice varies in not just thematic inference but medium as well. She has worked in wood, metal, plasticine, play dough, photography, video, paper, fiberglass, resin, silicone and more. Abbas is an unstoppable force of nature when it comes to inventiveness.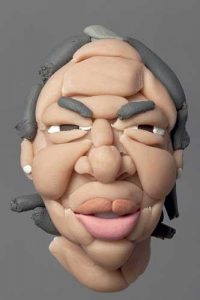 In one series of works, she decided to make portraits of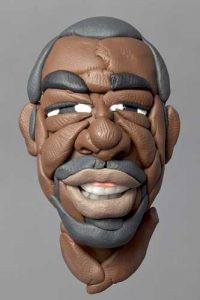 ordinary people she met on her way to work, on her travels and generally in her life.  But, she used a novel manner of representation. She used modelling play dough to construct tiny portraits barely a few inches large. Then to skew the image, she photographed them and printed them as large portraits, giving them a sense of value. On the large-scaled photos, the viewers were able to see her fingerprints and in this way, she inserted herself into the work.
Salman Toor 1983 MFA, 

Pratt Institute, USA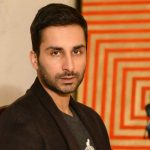 Salman Toor's engagement with painting is passionate in an era when others are sidetracked by installation and photography and newer mediums. But Toor has moved on from a classical formalism to a loose, jaunty nonchalance that describes the millennial social condition so aptly. Toor divides his time between New York and Lahore and he is struck by the social divide that the affluent youth of Pakistan seem sometimes to be unaware of.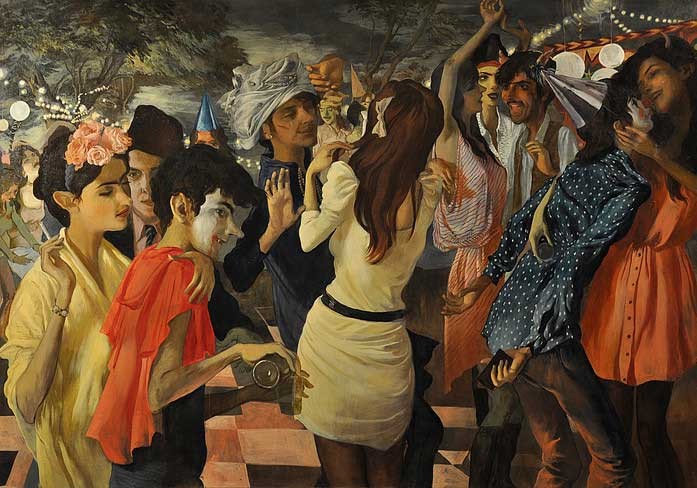 He depicts the household help cheerfully serving the masters of the house with forbidden spirits. In another instance, there is a crazy Halloween party in full swing.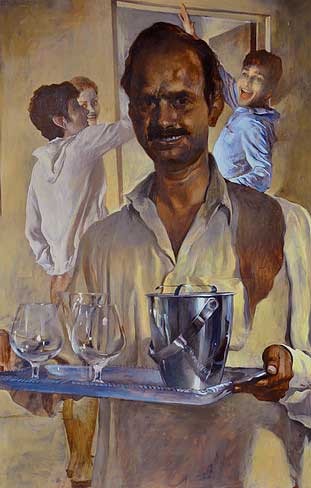 The sheer irony of an event that South Asians have no occasion to celebrate and yet seem to be swinging wildly to does not go unnoticed by the artist or his audience.
Stay tuned for more next week …
Keep informed about Pakistani and international contemporary art by logging on to www.artemesiaartinpakistan.com