On entering the home of the glamorous Nadia Hussain we were first greeted by two super friendly and excitable dogs. Then Nadia Hussain – model/actress/entrepreneur/mom and salon owner graciously ushered us in to her elegant abode.
First tell us how you manage to model, act, host TV shows, run your own salon & a home AND look after 4 kids?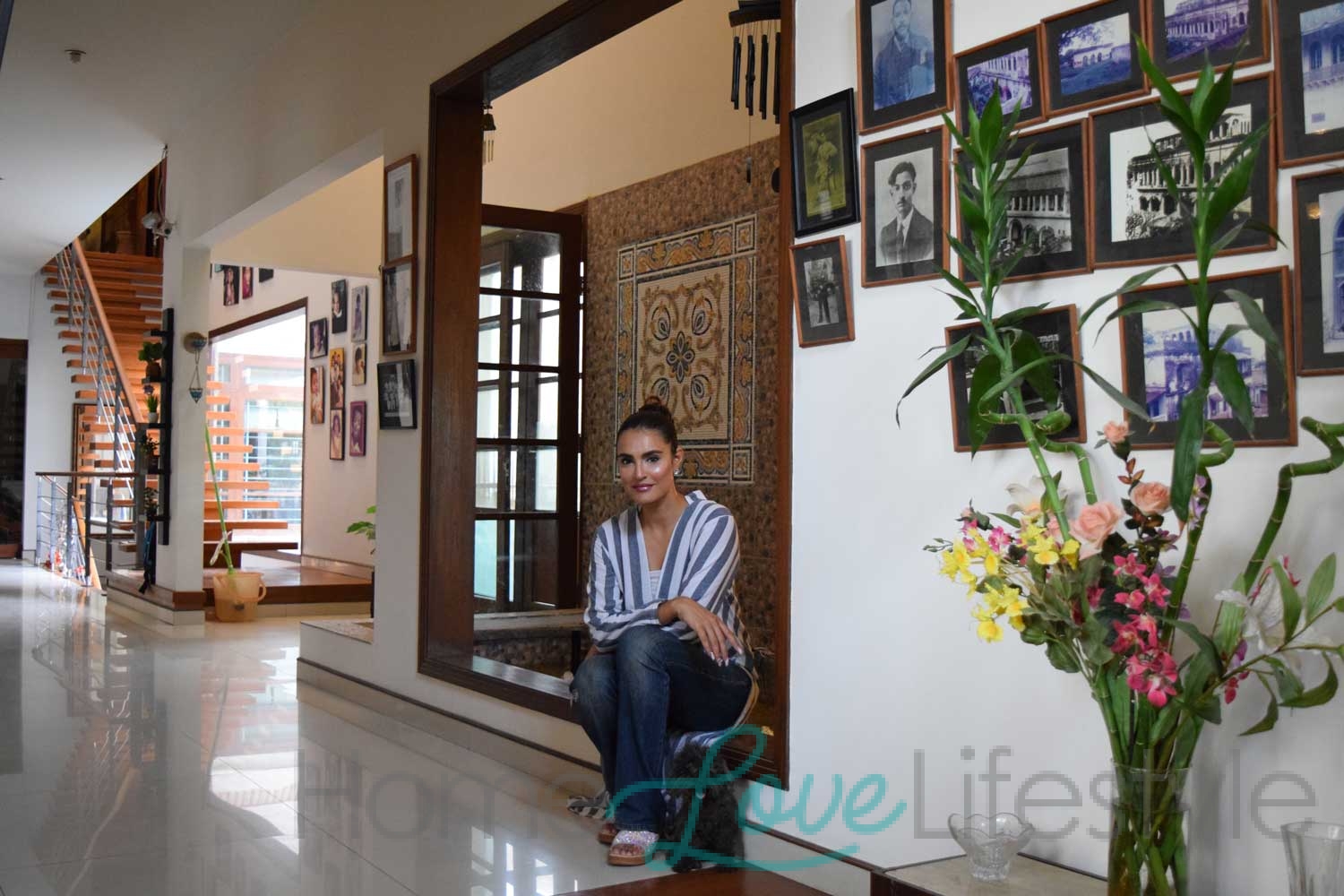 Well I have always had a very supportive family. My father in law would insist on picking and dropping the kids from school. My husband also helps out a lot.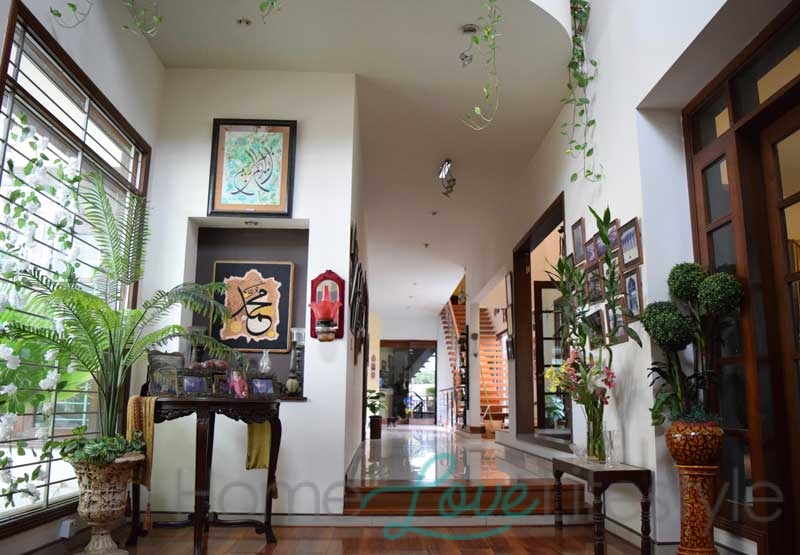 Plus I am a planner. I try to organize everything in advance. Recently over 3 months I sorted all the rooms, cabinets and spaces in my home. It was winter so I could really focus on that, without worrying about the heat.
Describe your home in your own words?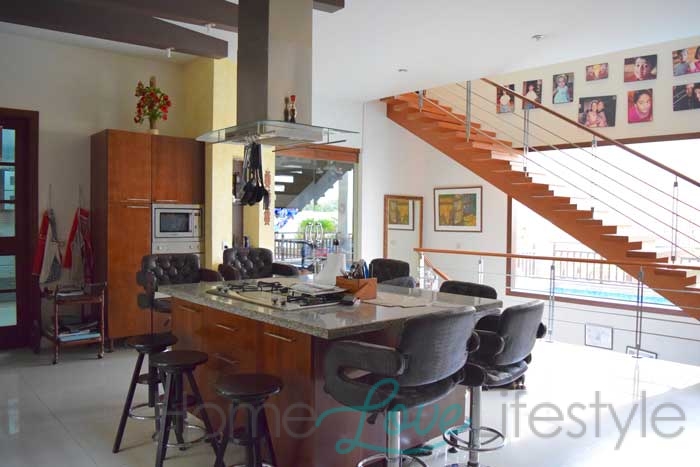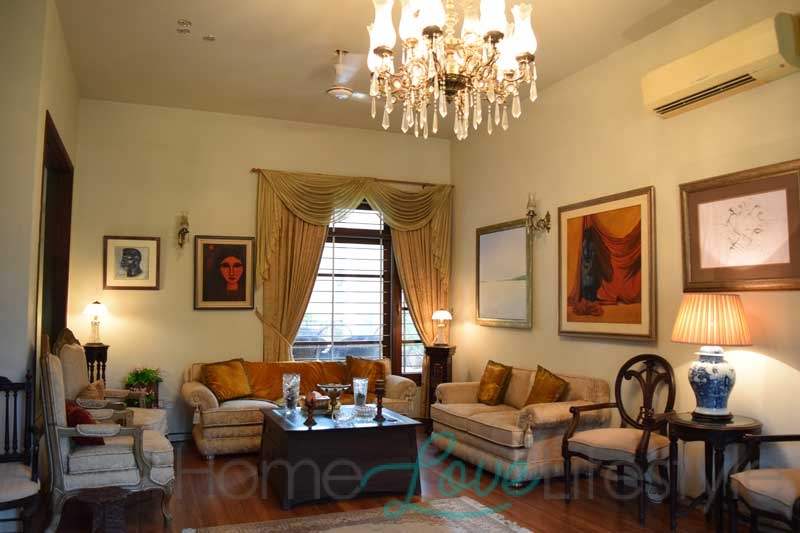 We bought the house 12 years back and it was exactly what we wanted. Simple straight lines… I hate curved staircases and this one had a lovely simple wooden stairs. The interiors I did up myself together with my in-laws.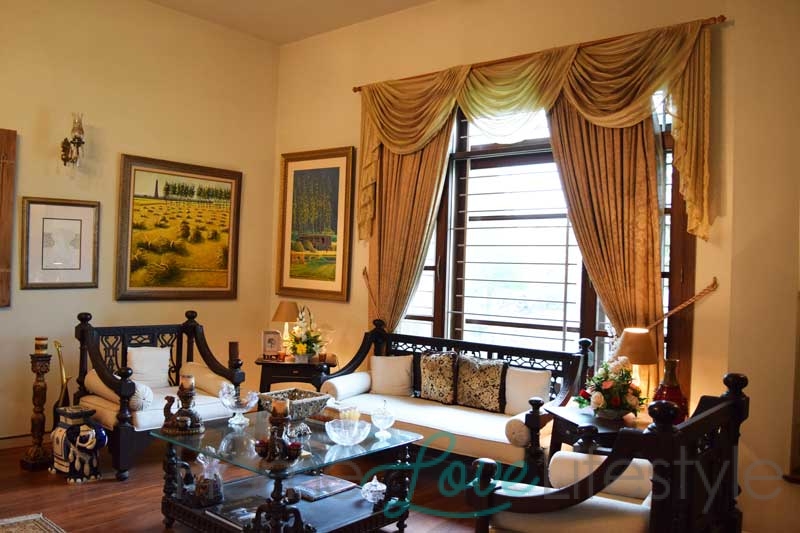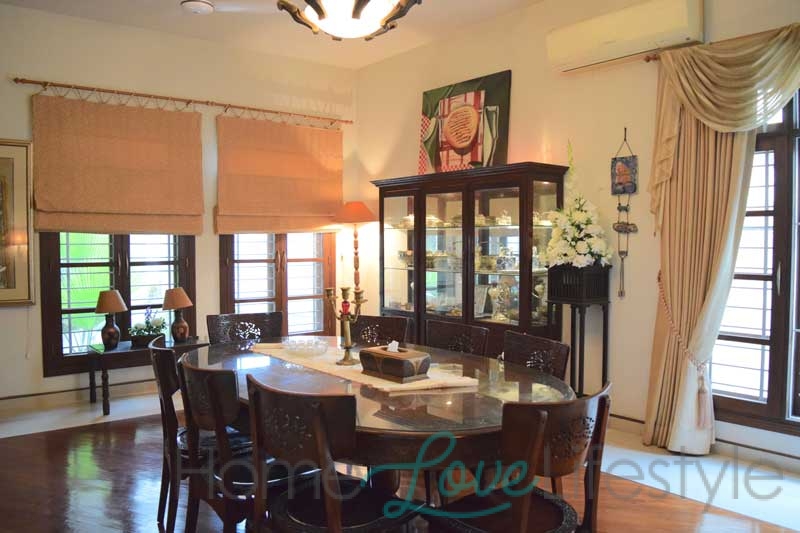 My mother in law designed the formal drawing and dining room. I decorated the basement with colorful walls and a lot of art on the walls.
Tell us about your design aesthetic?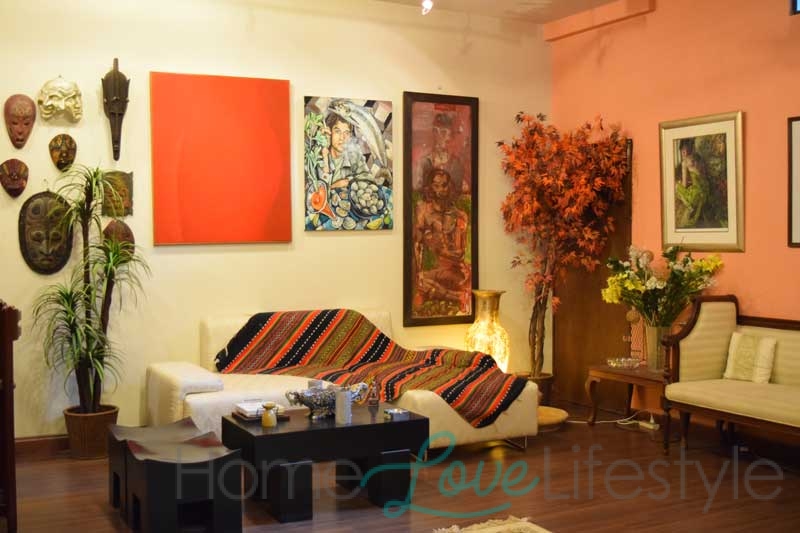 The basement décor is all me! I love brightly colored walls and art. We utilized a lot of older furniture pieces there and refurbished them. There are 2 glass cabinets there which are very old but we wanted to hold on to those.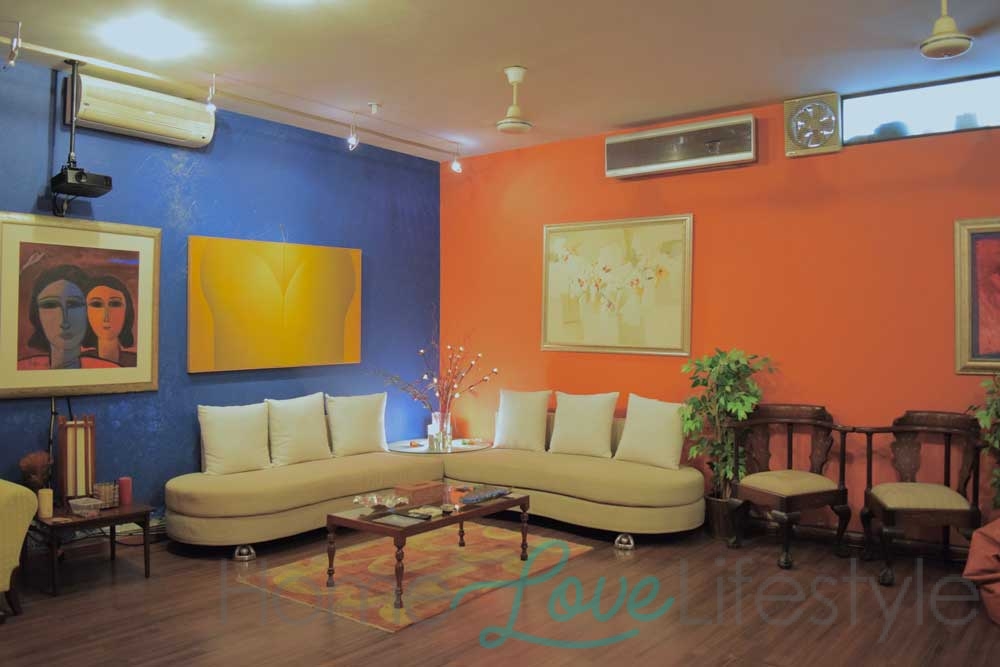 The basement is also our hang out space. There is a huge movie screen and comfy chairs and we love to spend time there with our friends.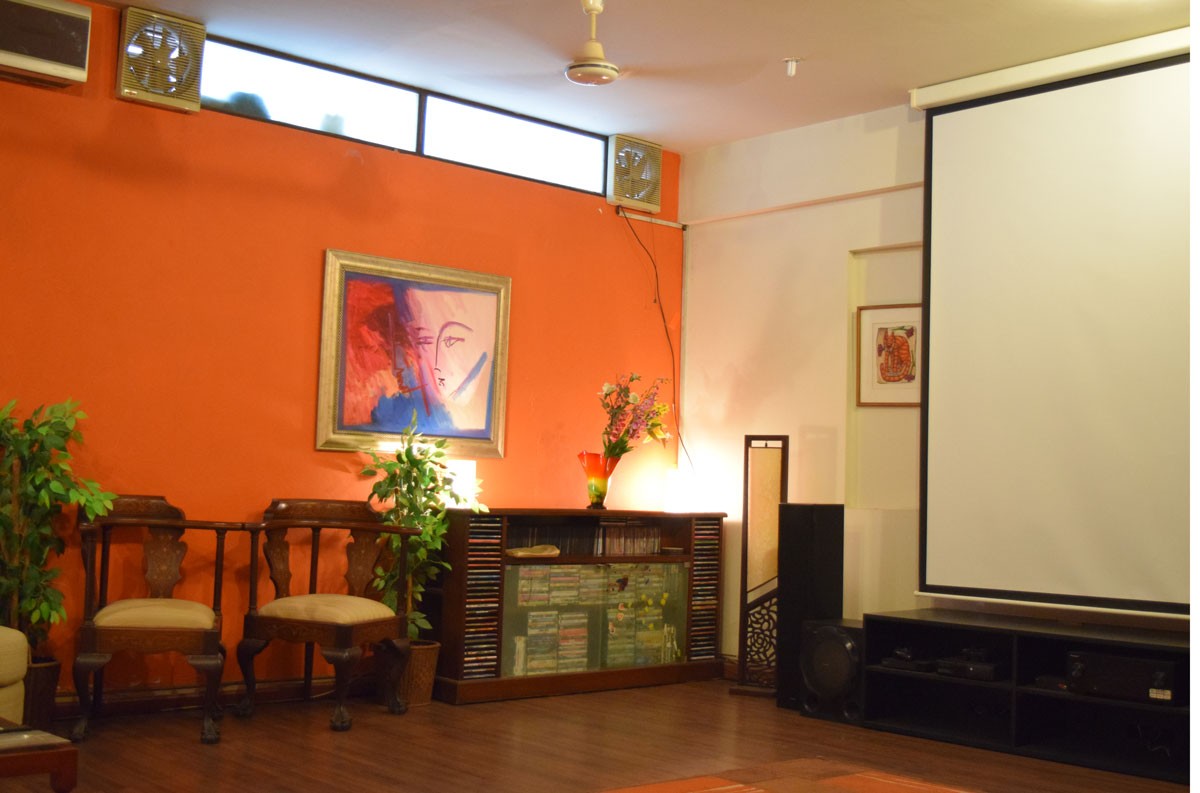 Your home is full of collectibles; tell us a bit about those?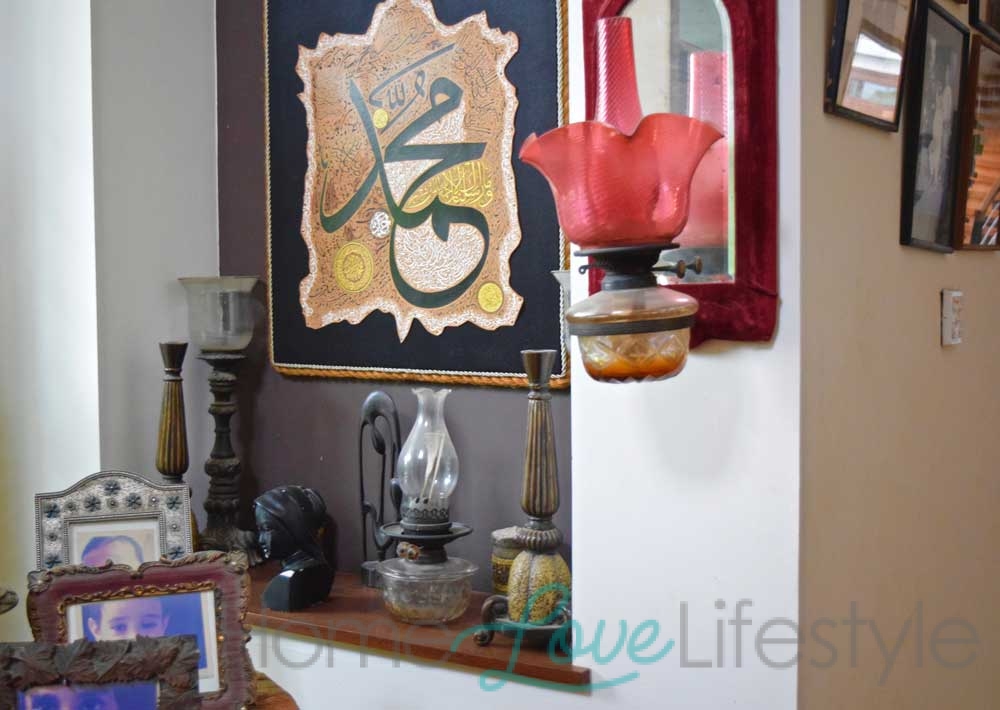 Over the years, my father in law collected many antique lamps and lanterns. So you see those all around the home. He was inspired by the lamps from his family home in Meerath.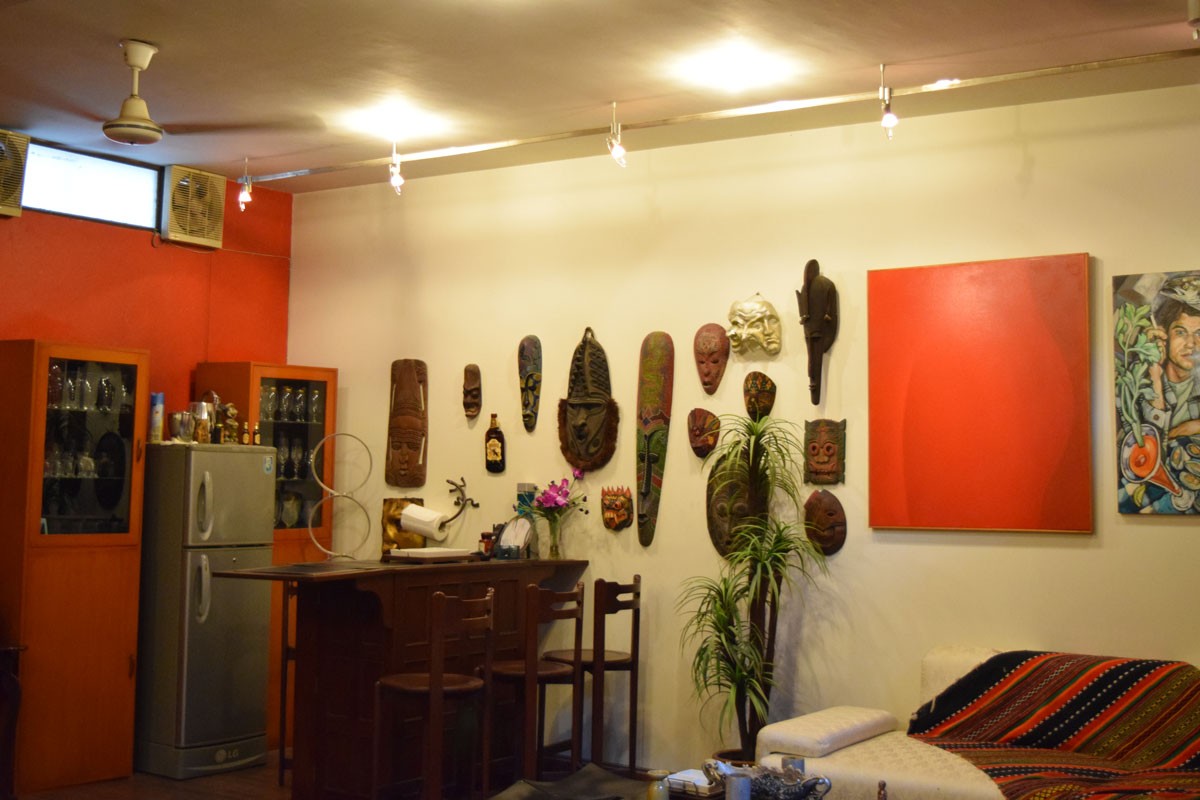 Also my husband loves to collect art. So we have quite a large and eclectic collection. He sees it as an investment too. In addition we have masks we have collected from all our travels.

How would you describe your lifestyle with 4 kids and many pets?
With the kids one is always busy! School and activities (We met two of her adorable younger kids who also showed us around). We used to entertain a lot more, but now have reduced that a bit.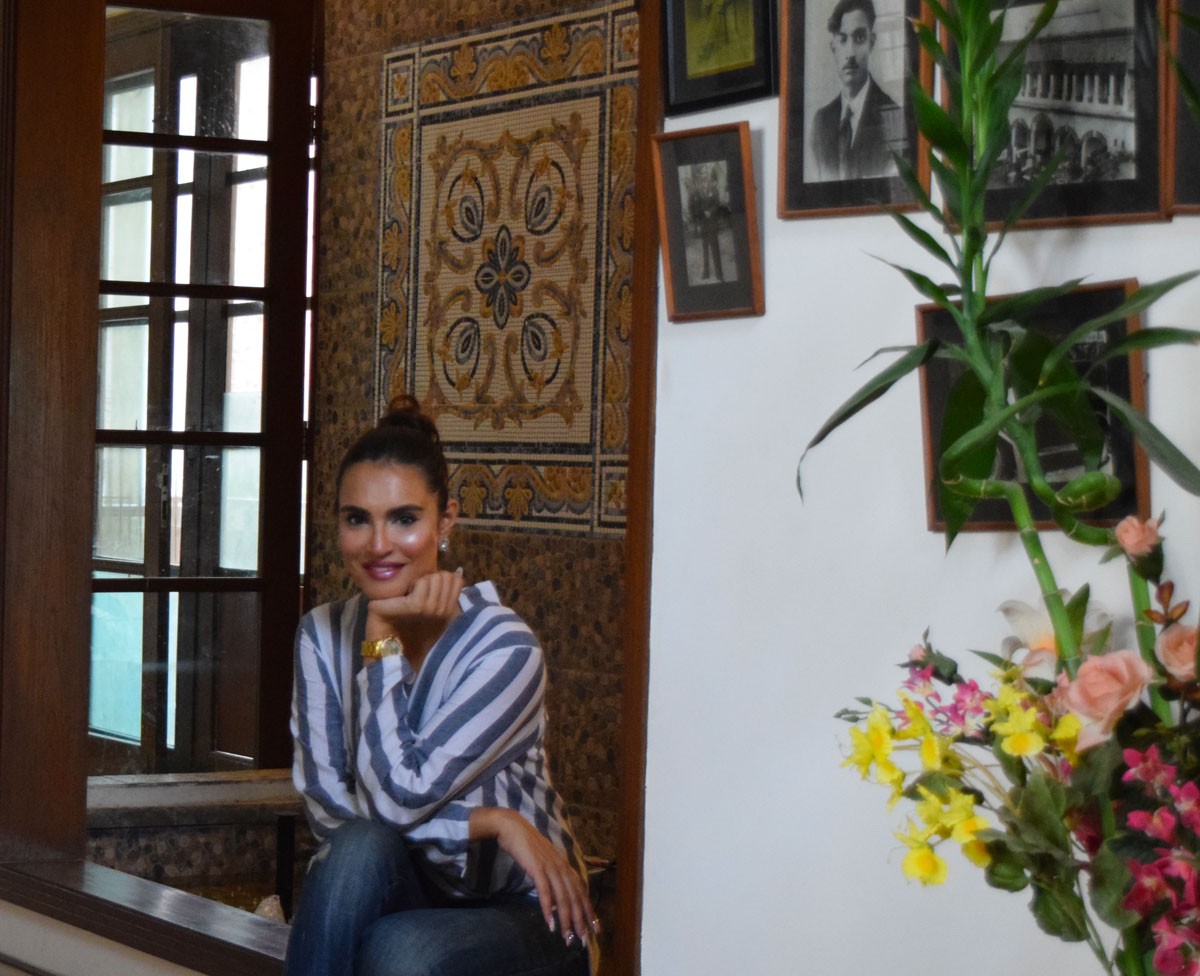 As for the dogs, the Golden Retriever was a birthday gift from my husband and then the Husky was a gift from me to him. Plus we have 2 small dogs inside as well and a Persian cat.
Nadia Hussain is a true power house and takes work, fame and family all in her stride. Team HomeLoveLifestyle really enjoyed chatting with her and being given an exclusive tour of her fabulous home.