A family home that has seen two rowdy boys growing up, many warm gatherings, a wedding and which has weathered gracefully over the years, never losing its charm and character. This is largely due to the home owner's passion for beauty and her keen eye for balance and design. She is also a collector of artworks, antiques and, in fact, finds it hard to pass up any collectible that catches her eye.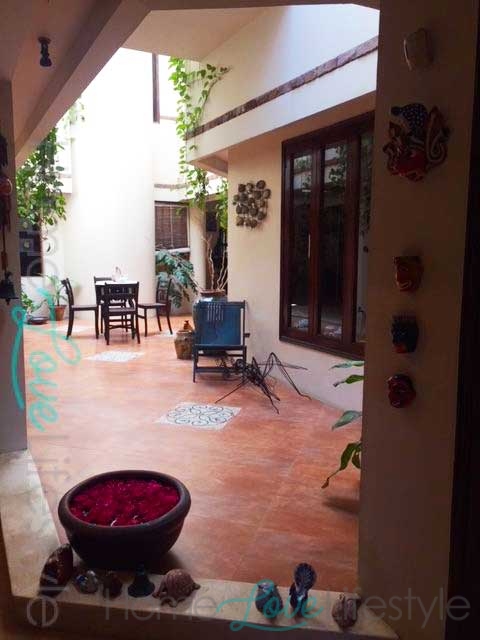 The foyer opens into a lovely courtyard that welcomes visitors and adds space and light to the entrance and casual living area.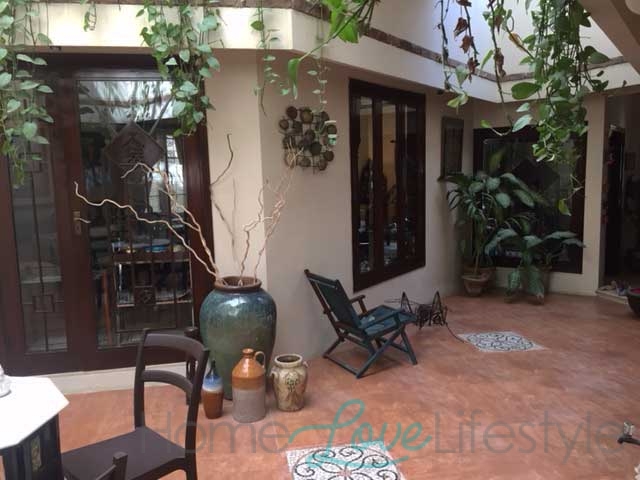 "Even though this is not a very large house, I was adamant that I wanted a courtyard when it was being built," says the home owner. " The courtyard was such an integral feature of our homes and I love the idea of being indoors yet outdoors. It's a delight to sit in my living room and watch the rain in the courtyard."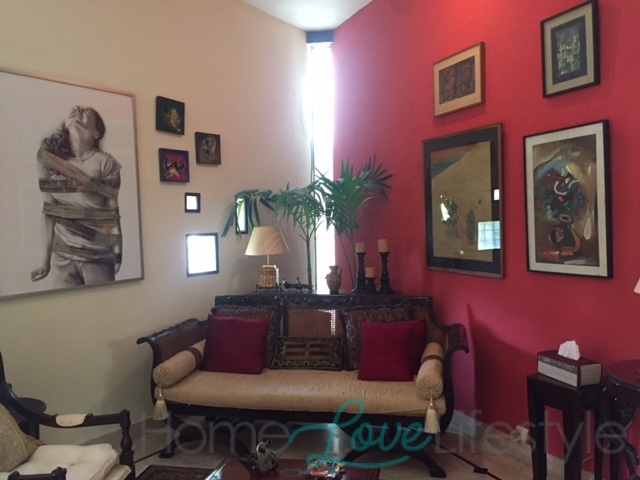 The eclectic collection of paintings is a focal feature of this home. From Pakistani masters to the contemporary crop of talent, the artwork on the walls makes a bold statement. The home owner has an eye for the whimsical and the quirky. Her collection of teapots from all over the world, glass bottles and antique wall plates scored from junk shops all add character and interest to the home.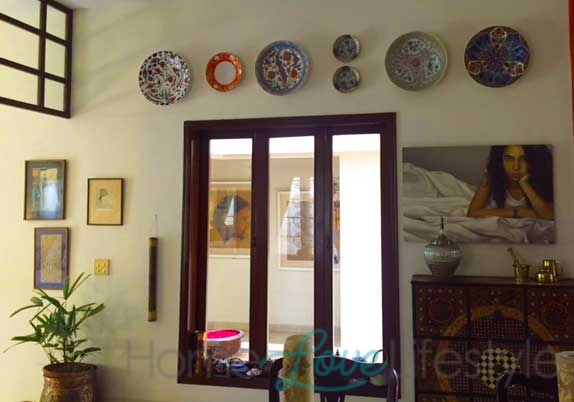 The striking red walls in the formal sitting area provide a dramatic backdrop for the carved wooden furniture and rich upholstery. The wooden furniture also complements the carved wooden detailing added to the partition between rooms.  Persian and Pakistani hand-knotted rugs add colour and warmth to the highly-polished marble floors.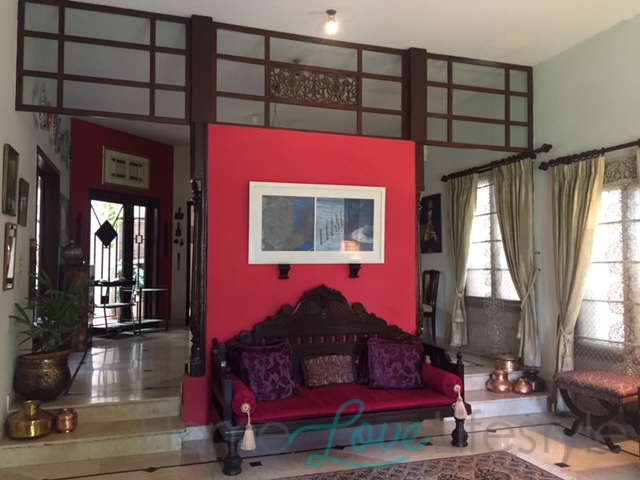 The room opens into the garden area, allowing a flow of space which makes it easy to entertain and host a larger group. In fact, the flow of space from the foyer, through the courtyard and living areas into the garden is a not only aesthetically pleasing but a very practical feature of this home.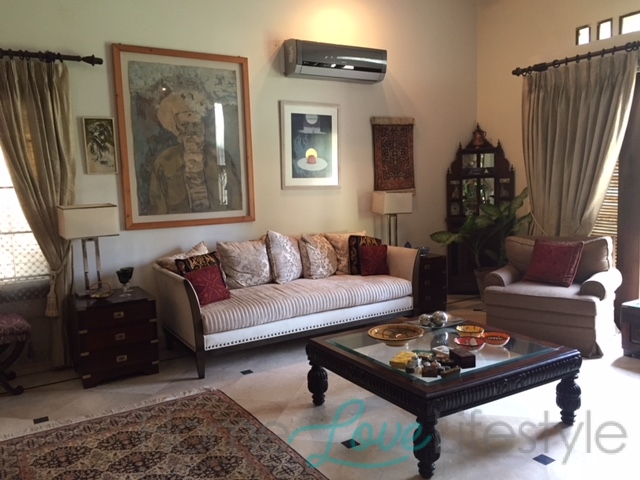 Barring the architectural features and detailing, the home is completely self-designed and this is one home owner who can clearly visualize what she wants and isn't afraid to experiment. The result is a warm yet elegant and striking residence.