Banana Nut Bread is wholesome and delicious and with this great recipe, so easy to make!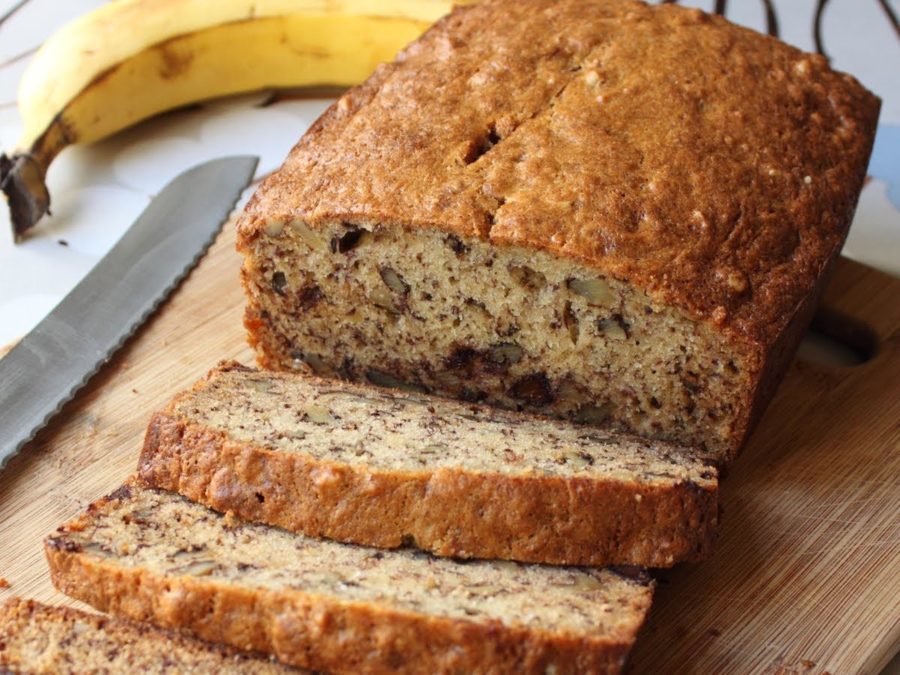 Ingredients
2 large eggs, lightly beaten
½ cup butter or margarine melted
1 cup mashed ripe banana
1 teaspoon vanilla extract
1 ½ cups all-purpose flour
1 cup sugar
1 ¼ cup pecans or walnuts
1 ¼ cup flaked coconut
¼ cup raisins
1 tsp baking soda
Method
1.Combine the first 4 ingredients in a large bowl.
2.Combine flour, baking soda and sugar. Add to butter mixture, stirring just until moistened.
3. Fold in pecans or walnuts, coconut and raisins.
4. Pour batter into a greased and floured 8 ½ " x 4 ½ inch loaf pan.
5. Bake at 350 degrees for 50 to 60 minutes or until a wooden toothpick inserted in centre of loaf comes out clean.
6. Cool in pan for 10 minutes, remove from the pan and cool completely on a wire rack.
Recipe sent by our reader in Atlanta, Saba Shaikh