I began writing this article to purely shed light on an aspect of Pakistan and its approach to the disabled. The truth is it has none! So where should I begin. My mother got diagnosed with polio when she was 2 years old and her left side got affected. That basically meant she had almost no strength in her muscles making it almost impossible for her to walk. She was taken to the UK for treatment, she became better, struggled to cope, and she did.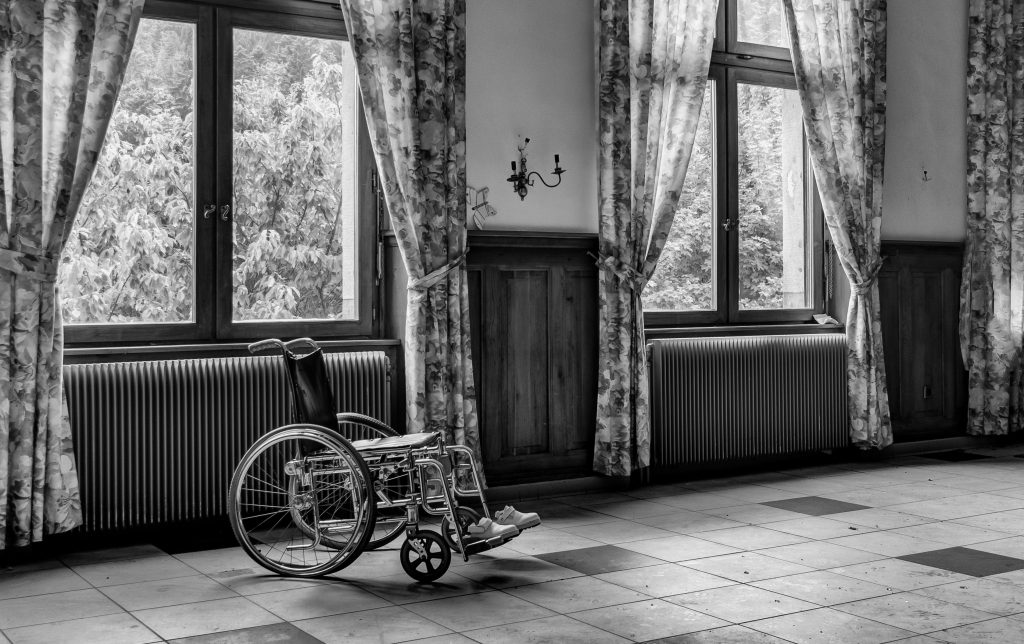 Wheelchair Bound
As years went by her polio progressed, with age her muscles became much weaker making her wheelchair bound. This is when it really hit her. She was now living and thinking a completely different way. Everything in Pakistan was inaccessible for her, restaurants, cinemas, hotels, grocery stores, airport toilets…not a place she could go. She had to think a hundred times before going anywhere.
When she became wheelchair bound I was 16, at that time. I just couldn't understand why someone wouldn't construct a building with wheelchair access or toilets that were fully disabled-friendly.
A world of a difference
My mother and I would travel to the UK almost every year and I would realise how free and liberated she felt. All transport was and is wheelchair accessible, proper disabled toilets with handle bars and emergency assistance alarms, hotels with rooms just for disabled persons.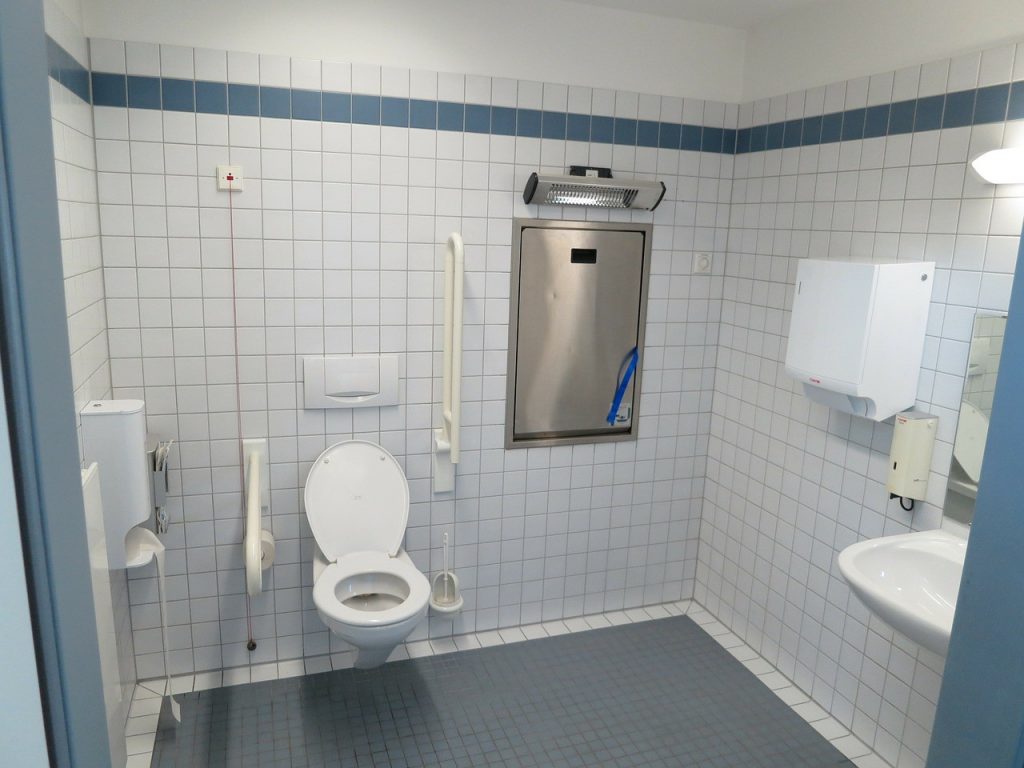 The showers were flat so the wheelchair could go in till the bench. The room would have no carpet and less furniture with emergency buttons within an arms reach. Everything was designed for the comfort of wheelchair bound person. Where they could live knowing they are safe and can do everything on their own.
How insensitive can the Pakistan Government be, to not take any initiative for the disabled?
As time went by my mother faced various challenges and with her I kept seeing a different struggle each day. Gradually we designed ramps to help my mother go over stairs and made toilets that would be designed for special needs. The doors had to be widened so that the wheelchair could pass easily. Changes were constantly being made to make my mother's life as normal and functional as possible.
For the longest time my mother used a conventional wheelchair. She had to push the wheels herself, until we discovered an automatic battery driven wheelchair in the UK. That wheelchair changed her life. She felt alive again, she felt like she could do what she wanted when she wanted. But sadly she was wrong. Pakistan wasn't ready for her!  The world was progressing but Pakistan was still stuck. Disability the least of its concern! So my mother kept fighting on and figuring ways to make her life more comfortable.
Never Give up
She is a business woman running a salon, disability didn't stop her it's pushed her further. She made sure to have portable ramps for all steps and ramps for toilets with fully disabled toilets. But there were still some rooms she couldn't go into as the doors were not wide enough. A few years later my mother opened another salon only this time she wanted a permanent ramp at the entrance. So that all wheelchair bound people could have access. But D.H.A didn't allow us.
We talked to them several times explaining how can wheelchair access was important, they just didn't give a damn. That point I really understood that they didn't even feel disability or better not even fathom for a second what it's like to not be able to easily enter your own business. The officer had no remorse or alternate plan. He found it insignificant. You know why? Because they didn't know what it's like, they didn't know the struggle.
Moving on we had to find an alternative so we made a wooden ramp that had access from the small street. That seemed to be the only solution.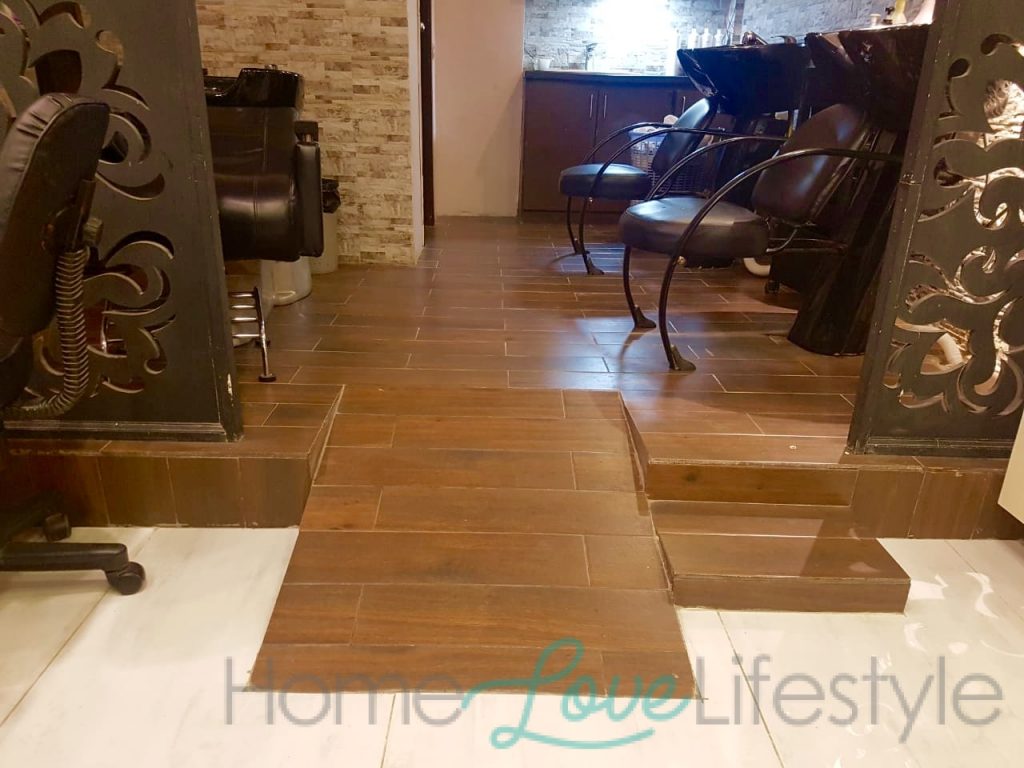 A salon that understands special needs
As for the salon (Mirror's by Tazeen) she made sure all the areas are easily accessible with permanent ramps and disabled toilets. The sink has to be lower and the toilet itself has to be made higher, with bars to support getting up. This makes us probably one of the extremely rare places that is fully wheelchair friendly.
What's even better is our staff knows how to assist as it is a part of all our lives and has made us realise the simple actions we take for granted. Walking upstairs, going to another room, reaching an object on a higher surface, or simply walking.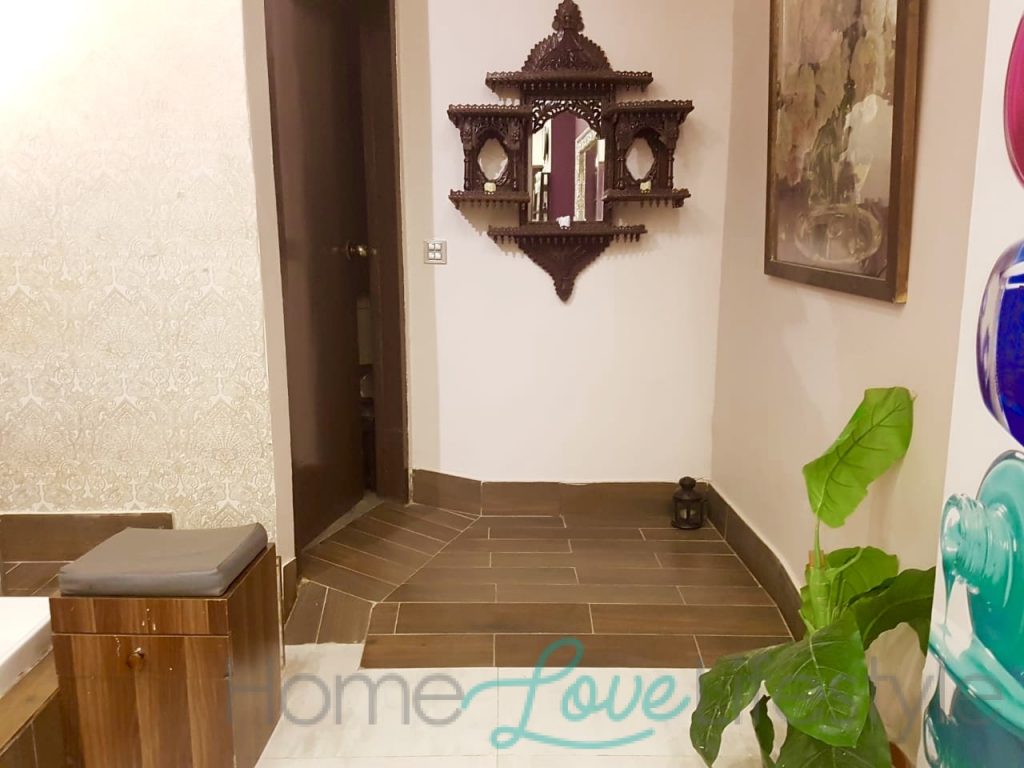 Cinemas are still completely illiterate towards disabled people. The seat they give is in the first row right in front of the screen, the worst place to sit. And then for no seat they still charge. None of the toilets in any of the cinemas are fully disable friendly and I can say that with full guarantee. For god's sake our airports aren't fully disabled-friendly.
Plane sense
I'm not even going to bring up transport. No transport is wheelchair friendly. That includes our national airline. My mother once had to travel alone and as soon as she got to the PIA plane, they asked her if she would be needing assistance on the flight and she said "yes". They asked if someone was travelling with her, she said "no". The pilot and airhostess refused to take her on that flight as they said it was policy and they couldn't let a disabled person travel alone. All other international airlines are trained to make their trip safe and easy. And our airline just asks them to get off the plane.
Eventually after someone on the plane stood up for my mum, did they let her go on. Sounds like she's a criminal! That's what they made her feel. And that's what this country makes disabled people feel like everyday.
How can one life have more value than the other? Aren't disabled people as human as you are , then why discriminate! Why does everyone turn a blind eye to their needs and life! Pakistan needs to wake up and change. Disability is not death so stop treating people like they don't exist!
Ways to improve Disabled Access
Ramps at store & restaurant entrances
Wider doors for easy access
Disabled toilets in all public buildings
Electronic wheelchair imports
Wheelchair adapted transport like vans and cars
Some of the places that are currently wheelchair friendly
Dolmen Mall, Clifton & Tariq Road
Lucky One Mall
Port Grand
Restaurants: Xanders, Koel Cafe, BBQ Tonight, Patio, Cafe Flo
Stores: Hyperstar, Imtiaz Store