Tan removing refers to reducing the harsh effects of the sun and giving your skin a bright,  even tone. The internet is flooded with tips and remedies to address any beauty problem like tan removing at home. But with so much information out there, it's often hard to know which to choose.
A general rule would be to keep it natural – stick to ingredients easily available in your kitchen. Don't use any chemical products without consulting a dermatologist. Nature has gifted us with incredible array of wholesome foods packed with therapeutic properties. You can't really go wrong with those.
We have narrowed down the choice for you by scouring the net and testing several masks to finally identify a few of the most effective.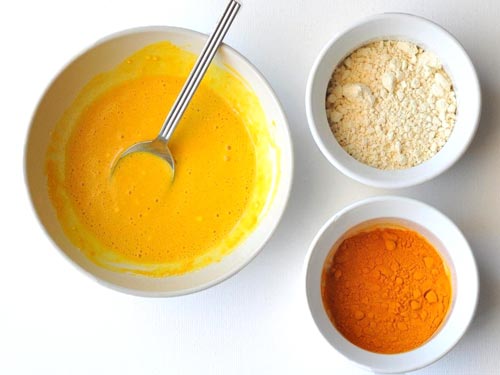 1. Gram flour or besan and tumeric.  
This combination has ancient ayurvedic roots , and lets face it, those ancients knew a thing or two about skincare.
You will need:
Two tablespoons gram flour
A pinch of tumeric . Please try to get hold of real tumeric, not the packaged, powdered variety. You can find the dried, turmeric root in certain shops which can be powdered at home.
A tablespoon of milk .
A tablespoon cold rose water.
Dried and powdered orange peel, if available.
Mix all the ingredients into paste and apply onto your face. When the mask dries, wash it off by moistening your face and gently rub it off.
This mask will add a glow to your skin, while softening and exfoliating the same time. The mild bleaching effect of the gram flour will lighten that tan at the same time.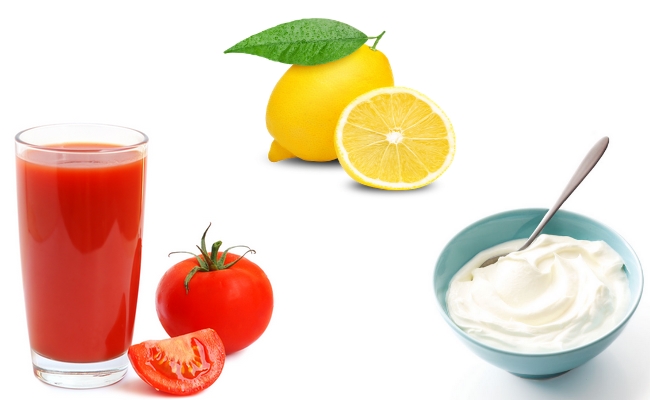 2. Yoghurt, tomato and lemon. 
Tomato pulp is a wonderful toner while the lemon juice will brighten your skin and the yoghurt will soften it. However, some skins might react to the lemon or the tomato so be careful if you have sensitive skin. For others, this is an extremely effective face pack.
You will need:
Two tablespoons tomato pulp.
One teaspoon lemon juice.
One tablespoon of yoghurt.
Combine into a smooth paste and apply. Wash off when dry.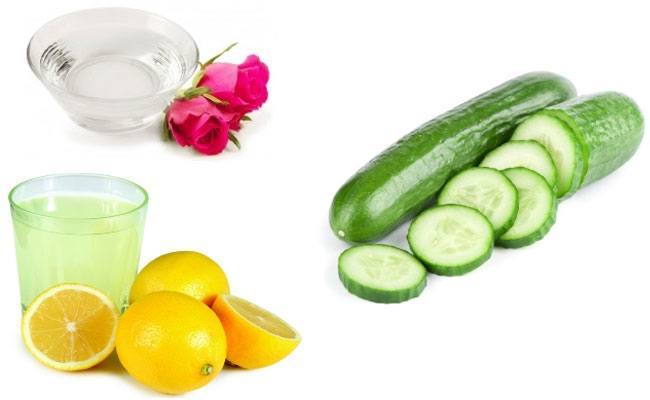 3. Cucumber and lemon juice.
The cooling properties of cucumber combined with the bleaching effect of lemon juice makes this a balanced and gentle remedy that can be used daily till the tan fades.
Mash half a cucumber to a pulp and add a few drops of lemon juice. You can add a tablespoon of rose water if you like. Wash off in about 15 minutes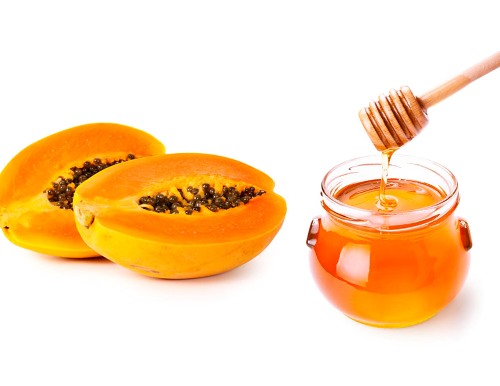 4. Papaya and honey.
This mask is good for people whose skin is sensitive to lemon. The papaya takes over as the bleaching agent here while the honey acts as a moisturizer and adds a natural glow to your skin.
You will need:
Half a cup of mashed papaya.
A tablespoon of honey.
Leave the mask on for about 30 minutes and then rinse off with cold water.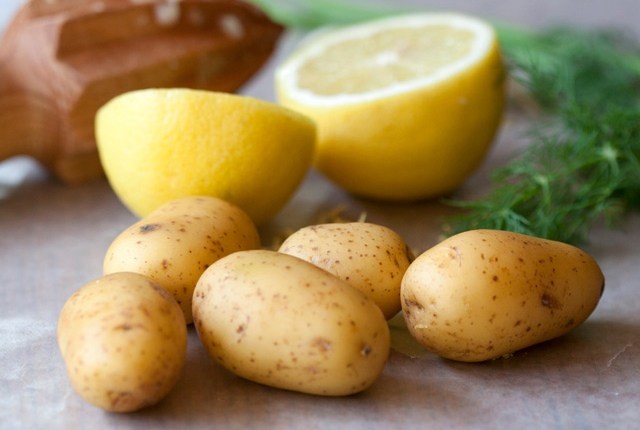 5. Potato and lemon juice.
Potatoes are loaded with nutrients which are good for the skin. This includes vitamin C which has a lightening effect.
You will need:
The juice of a small potato
A tablespoon of lemon juice.
Apply and leave on for about 30 minutes and then rinse off with cold water.
Whichever remedy you choose, remember to use at least twice a week. Results will only show if the masks are used regularly.