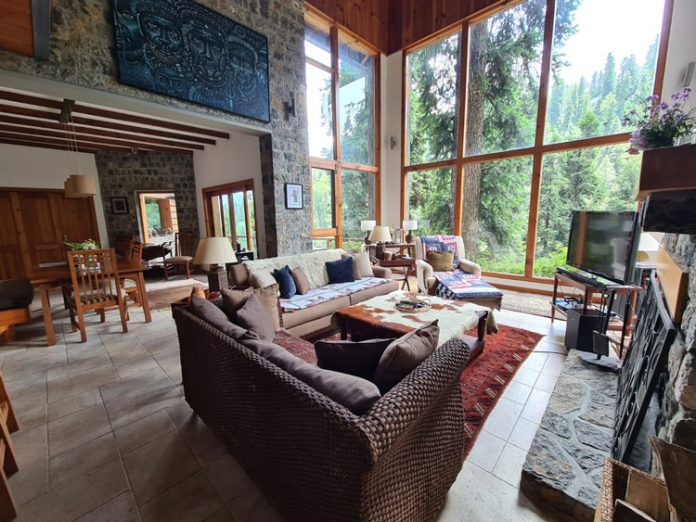 This beautiful rustic retreat in Nathiagali nestles into the clustering trees and is the tranquil and inviting second home of Shomaila and Zahid Maker. The lush forests, crisp cold mountain air and fabulous vistas of Nathiagali are a balm for the senses and the home owners have been careful to pay homage to the stunning surroundings. The interiors have also been designed with an eye to natural materials and creating warm, cosy spaces.
What made you decide to build a home in Nathigali and why did you pick this particular spot?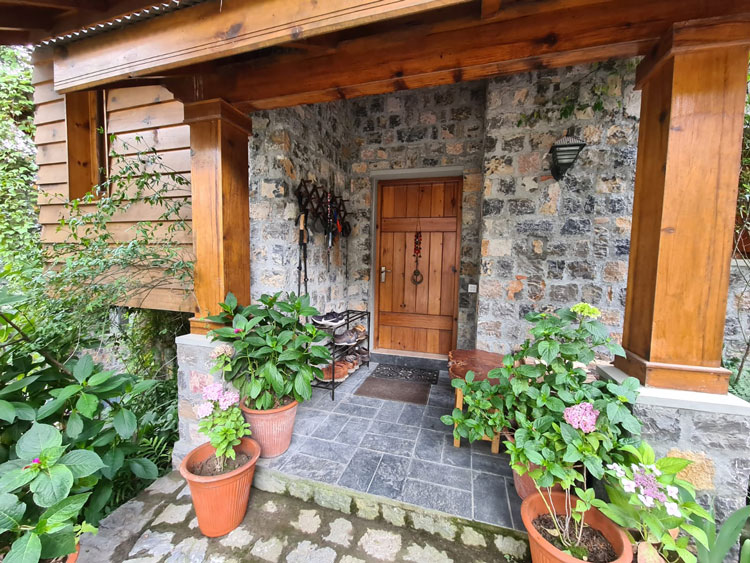 My husband and I have been visiting Nathiagali  regularly (with friends) from a very young age. We continued this practice after we got married and had kids.  Over time, we realized how much the entire family loved the mountains and we started avidly looking for a place of our own.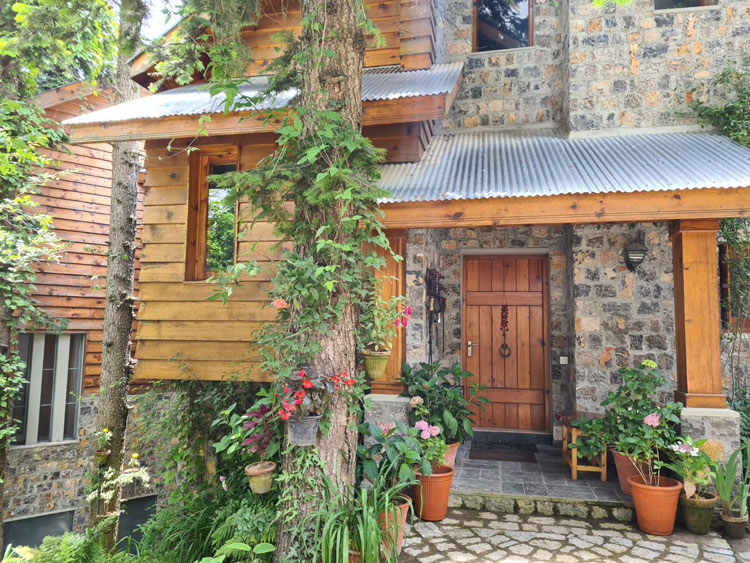 It took us almost ten years to finally find a plot, as new land allotments had been halted a while back in the national park. Hence existing plots or homes had to be found to change hands. The spot chose us really. For most, it would have seemed too secluded and too deep into the forest, whereas for us, that is precisely where we wanted to be.
How long ago did you build it? Has the area changed over the years?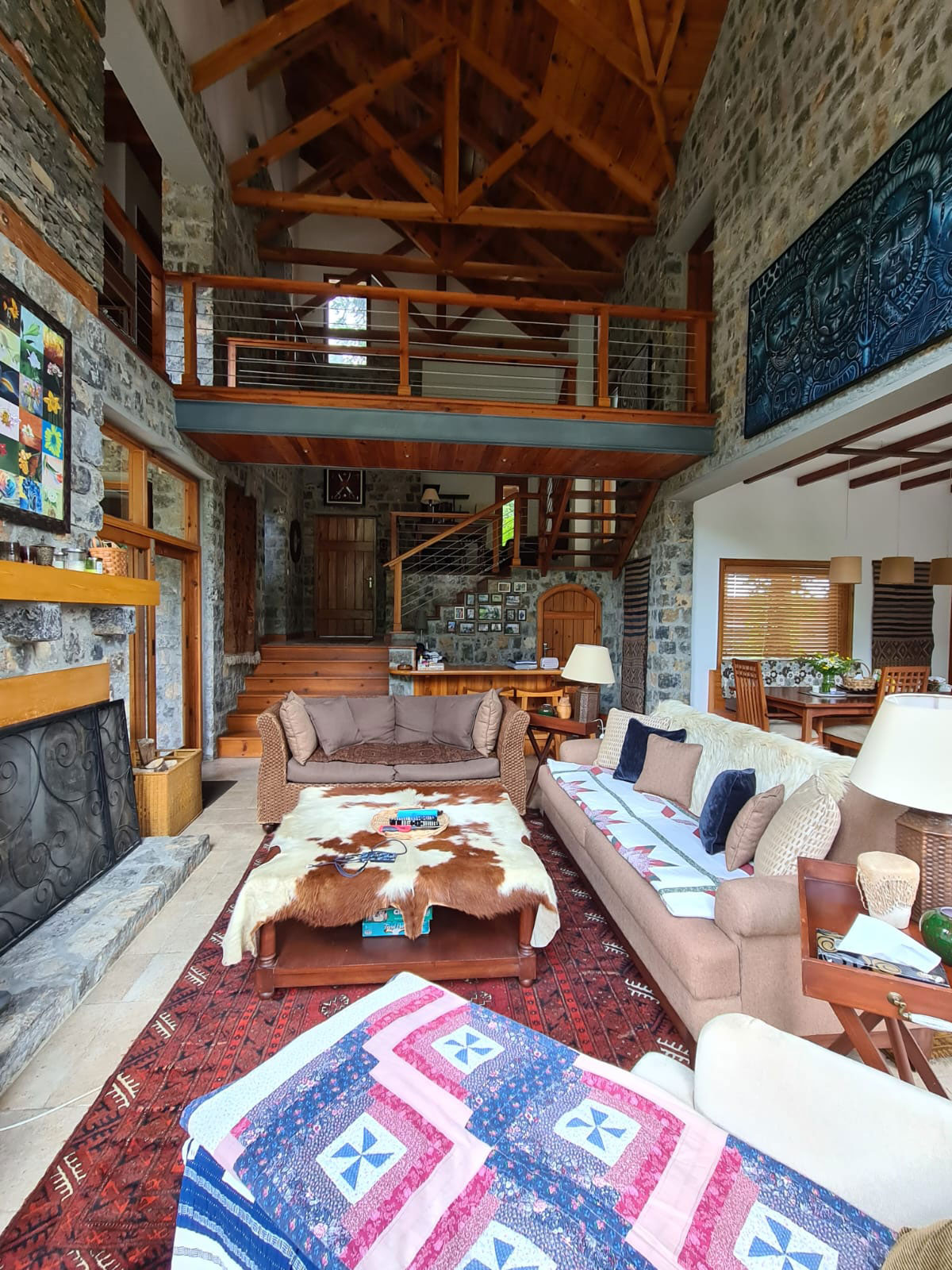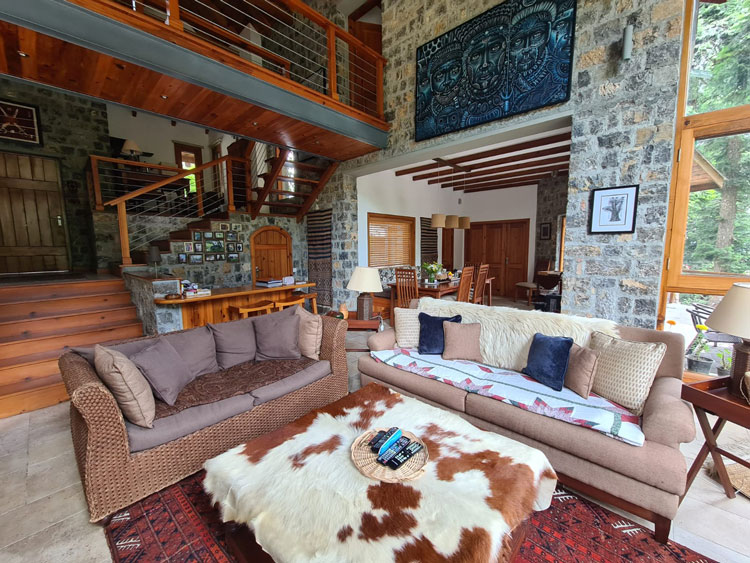 It has now been almost 10 years plus since we built the house. Nathia is shaped in a crescent, with one end at Lalazar, and the other at Kalabagh base. The Nathiagali church is located dead centre in the middle of the crescent. We have been fortunate in that we are located below the Kalabagh base, in a quiet  cul-de-sac.  But generally speaking, with local tourism on the rise, there is quite a bit of construction going on in Nathia and its environs.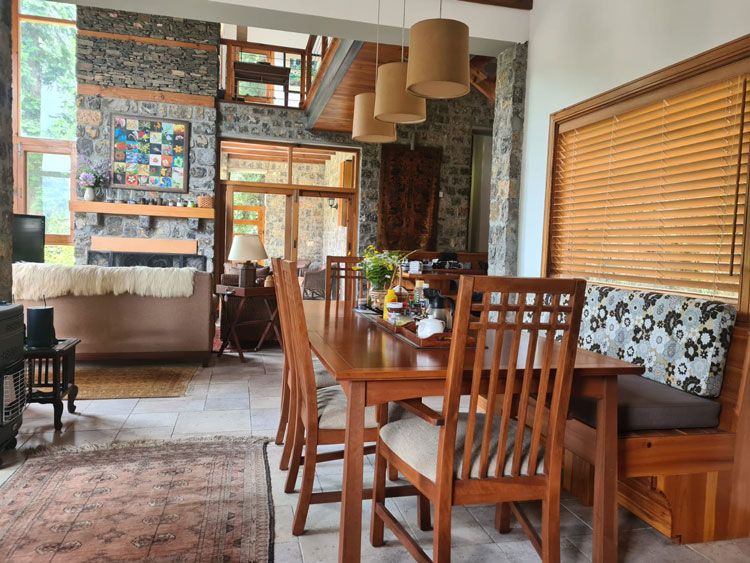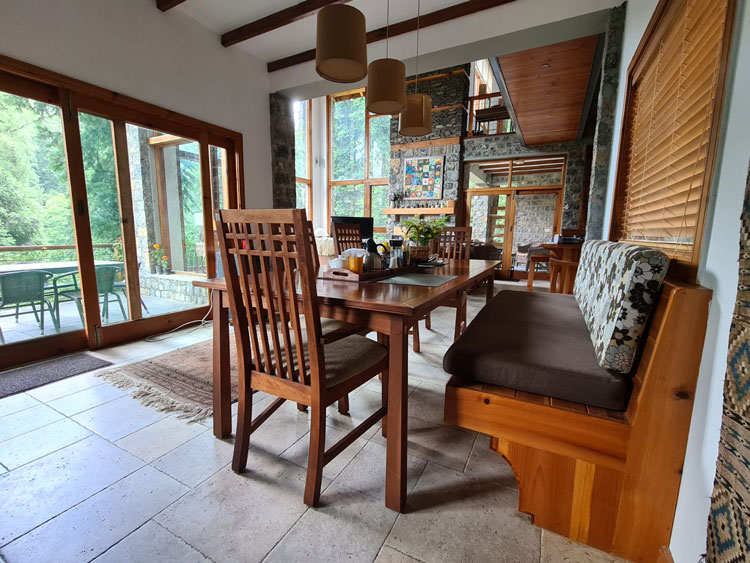 What was the design philosophy ?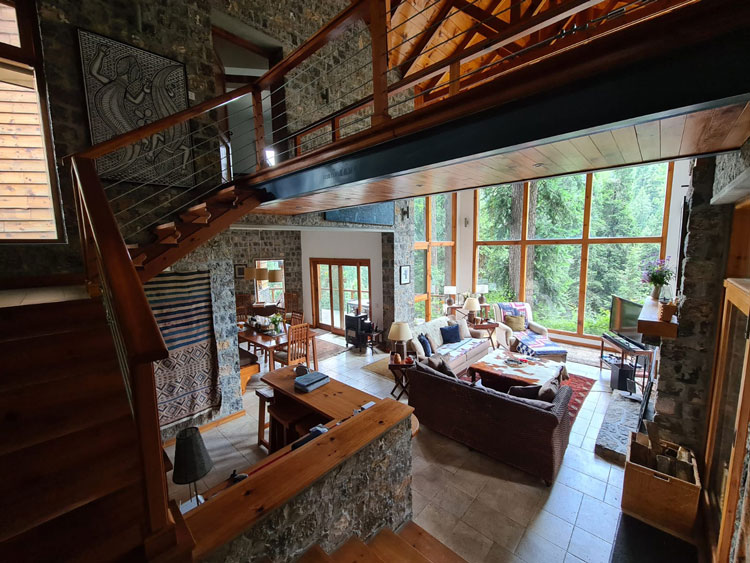 Our aim was to build in consonance with the environment, without disrupting it. We had a number of beautiful old pines on the land, which we were expected to chop down to make place for the house. But we just decided to build around these trees!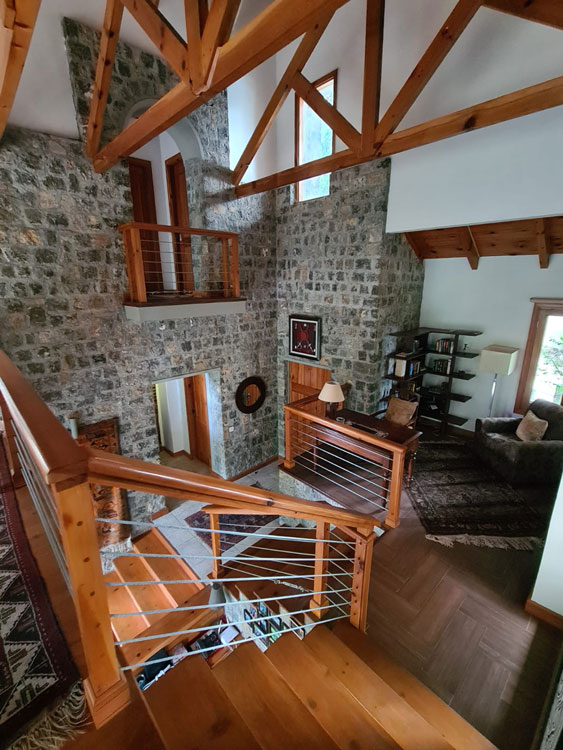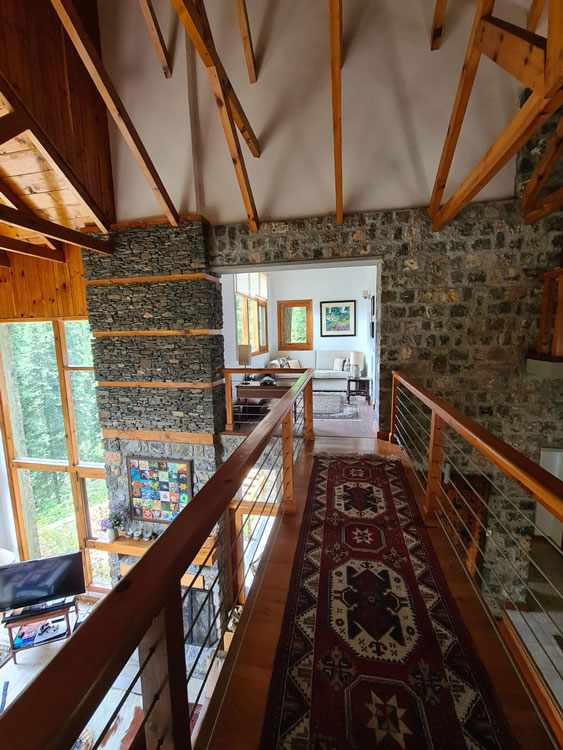 We also built up and not into the mountain, which means it's a tree house of sorts. So we don't get the mold and moisture in our walls that other people do when they carve into the mountain sides. Equally important, we built with stone and wood that was natural to the area and which had been salvaged from an old home that was being torn down.
Who has done the interiors?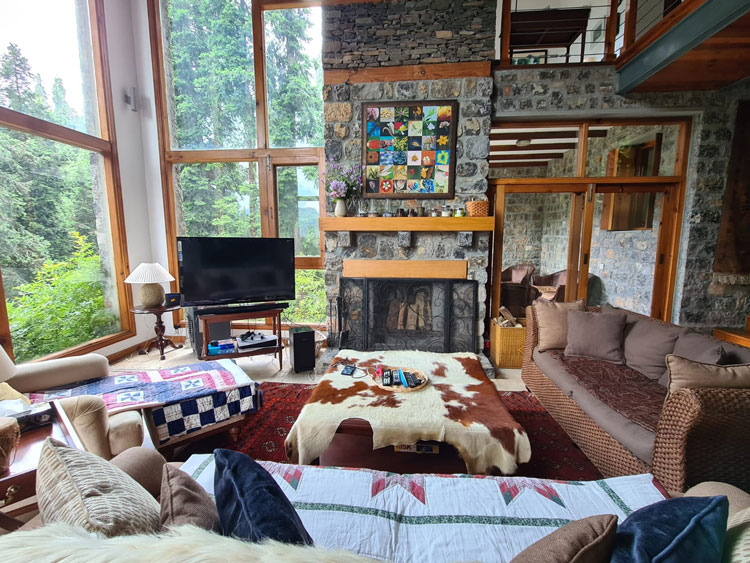 I have. I designed each and every piece of furniture (other than the dining table and a few bits and pieces, which I already had) down to bathroom fixtures and faucets etc.
What was your vision or inspiration when doing up the home?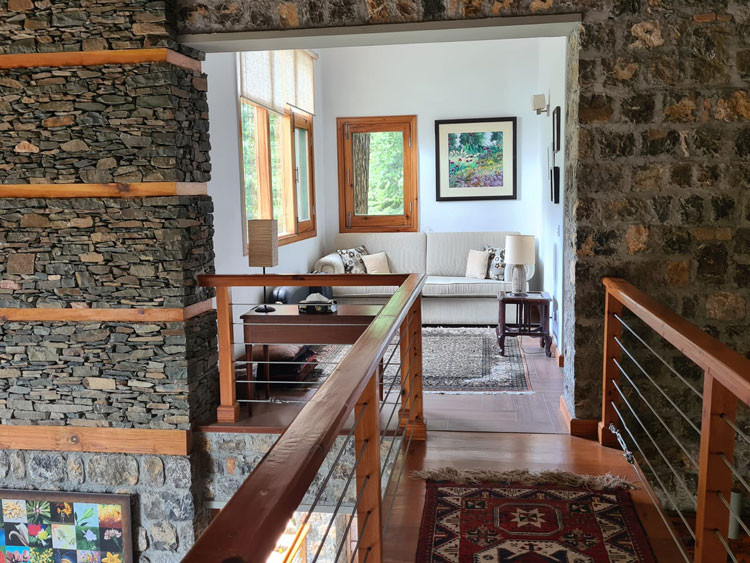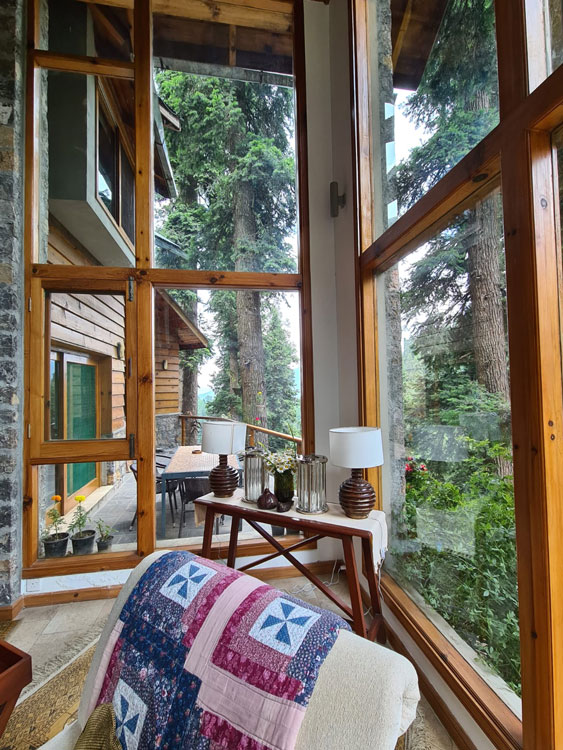 To be one with nature, in our own peculiar style and taste, I suppose.
How often do you visit the home?
Very often, and whenever we can. This year, I have already been up three times. During covid we spent almost 4 months there.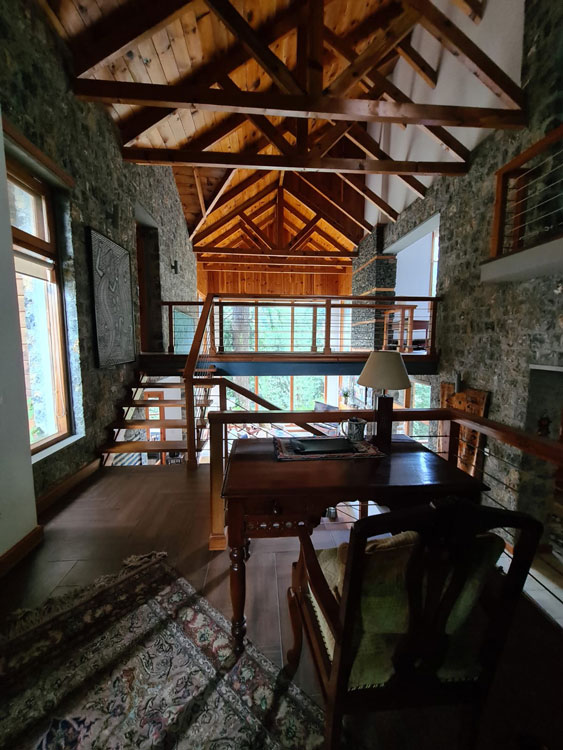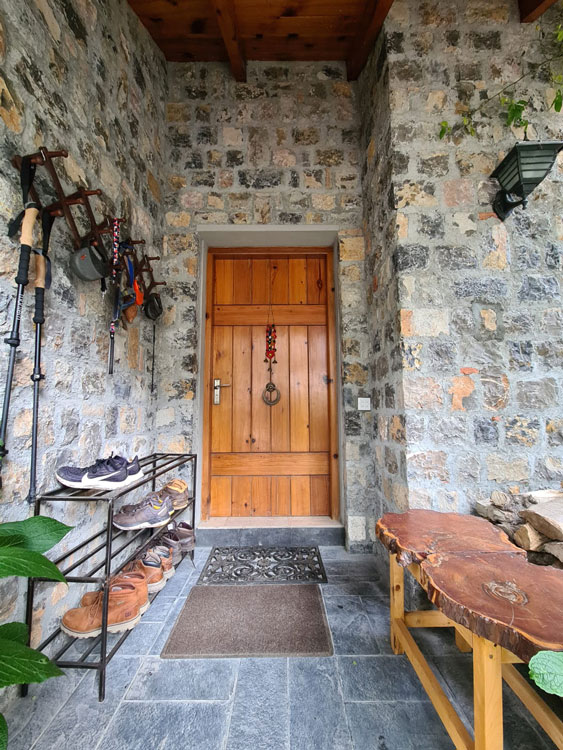 What's your favourite way to spend time here?
Long treks, great home-cooked food, cozying up by the fireplace in the evenings with good conversation. And just relaxing, something you cannot do easily in Karachi.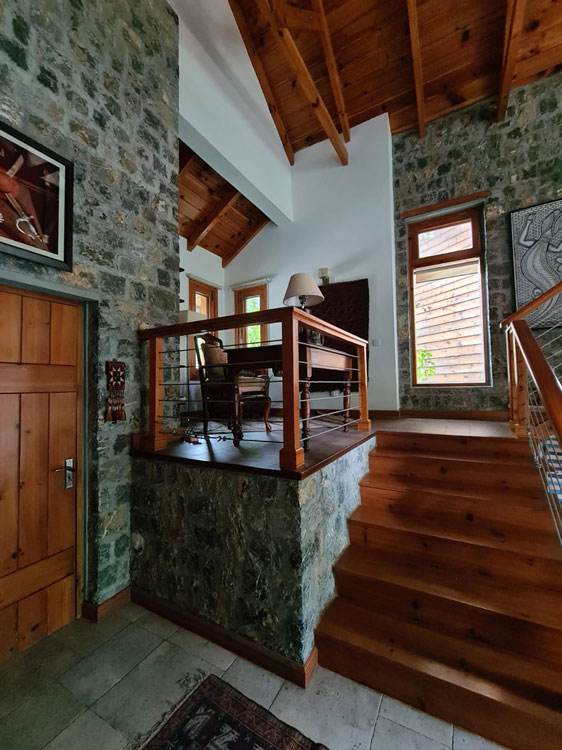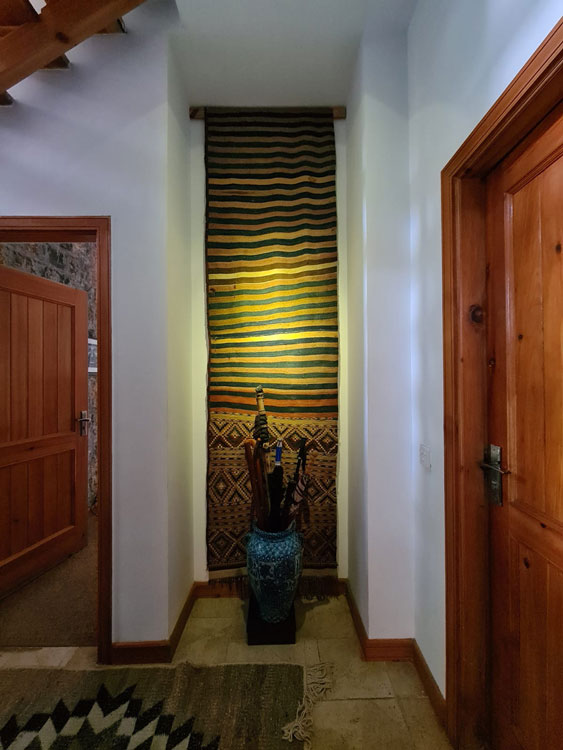 What were the challenges of building a home here?
We were fortunate! Once we found the plot, the universe just worked to make it happen. Within two seasons the house was designed, built and occupied. We have a wonderful set of people that help us maintain the home and the garden.
Photos courtesy the homeowner