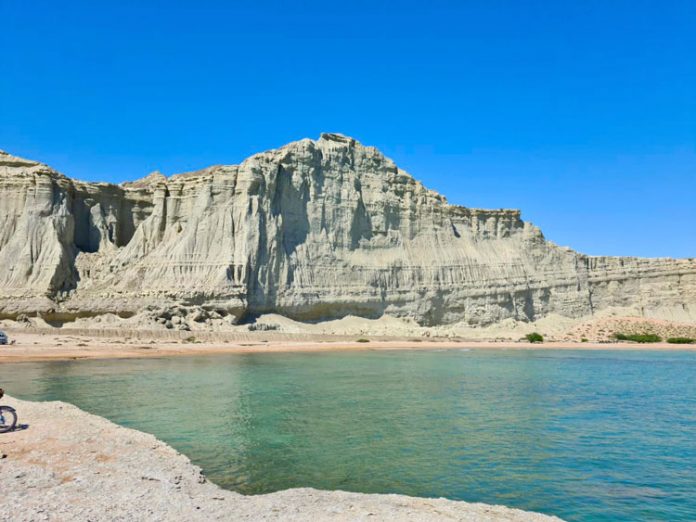 Beautiful Balochistan had been beckoning to me for some time. I had heard about the wonderful trips friends had taken, seen amazing pictures of pristine beaches and rugged plains…. So when a chance to take a  girls trip to Balochistan cropped up, I was game!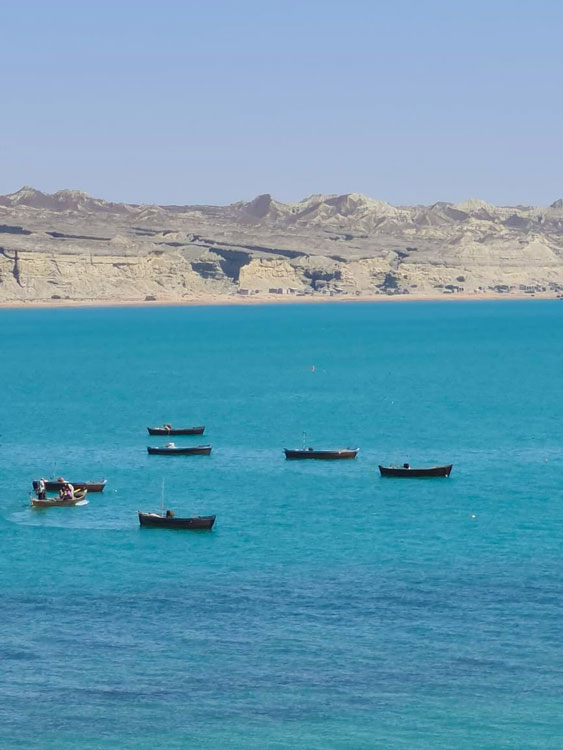 Thirteen of us, equipped with snacks and our spirit of adventure,  piled into a van and headed down the Balochistan Coastal Highway. The dramatic landscape unfolded as the miles whizzed past.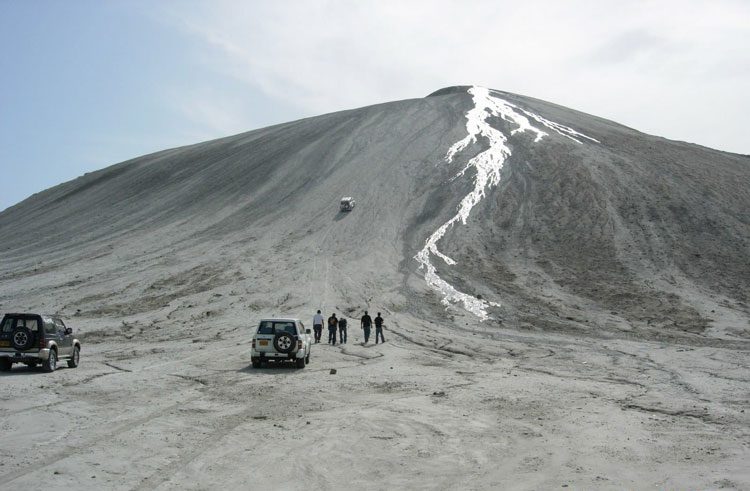 Mud Volcanoes
Our first stop was at the mud volcanoes. These strange natural phenomena are fascinating and a little intimidating. There is a short climb to the top but a word of caution. Locals say that some unfortunate visitors and even cars have  actually been sucked into its muddy depths.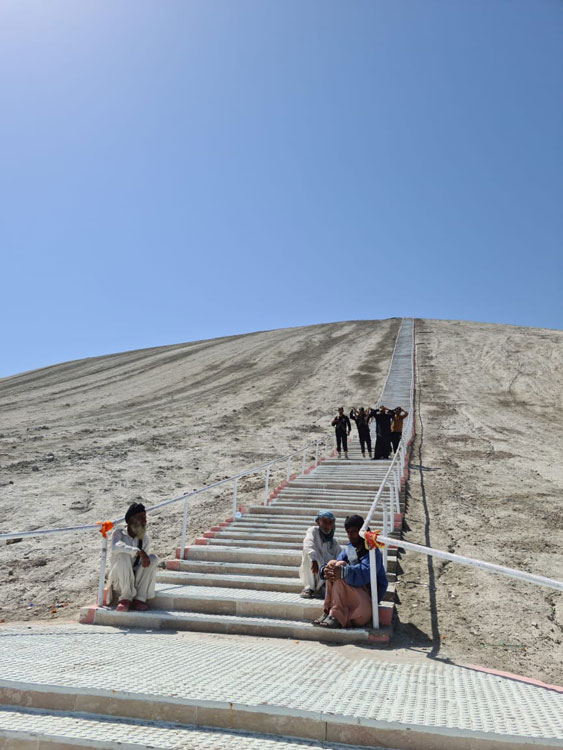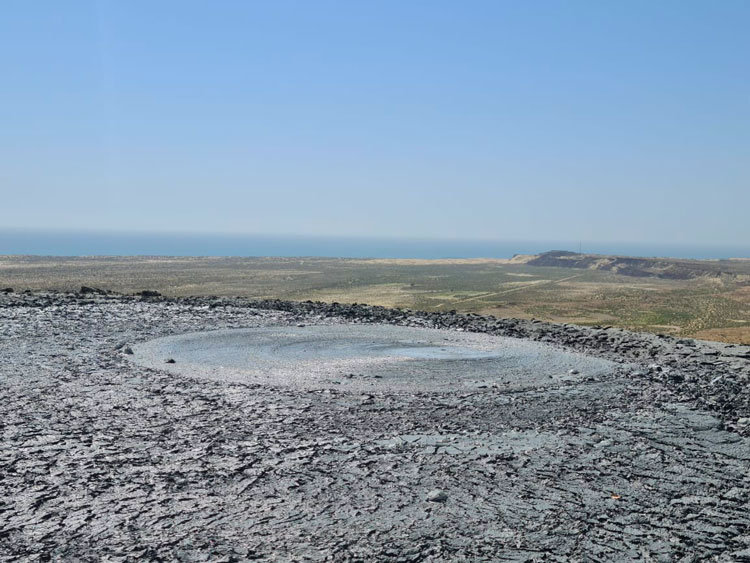 Hinglaj Mandir
Our next stop was at the famous Hinglaj Mandir, or Nani mandir as it is known locally. This temple is one of the holiest shrines in Hindu lore since it is said to be the birthplace of Lord Shiva. The fact that the structure is nestled under a massive rocky crag adds to its mystique.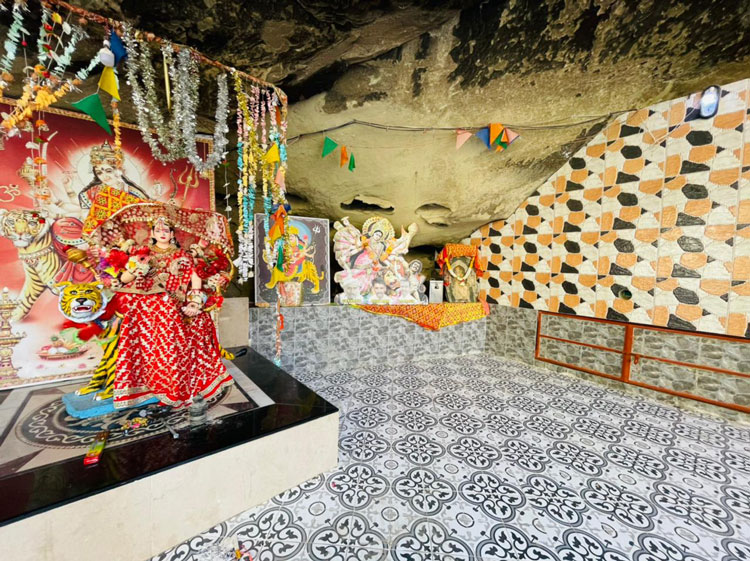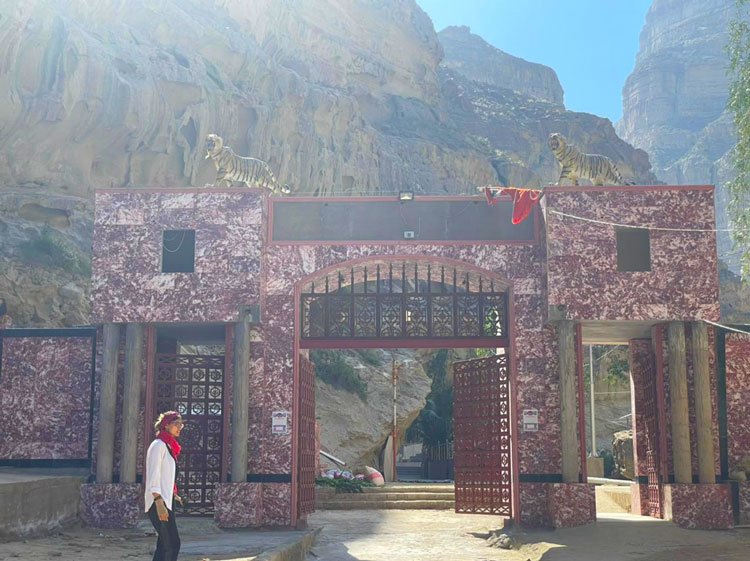 Ormara
From Hinglaj we drove on straight to our final destination; the beautiful beaches of Ormara!  Relatively untouched and unspoilt as yet, these beaches are still a treasure trove of sea shells and abundant in sea life.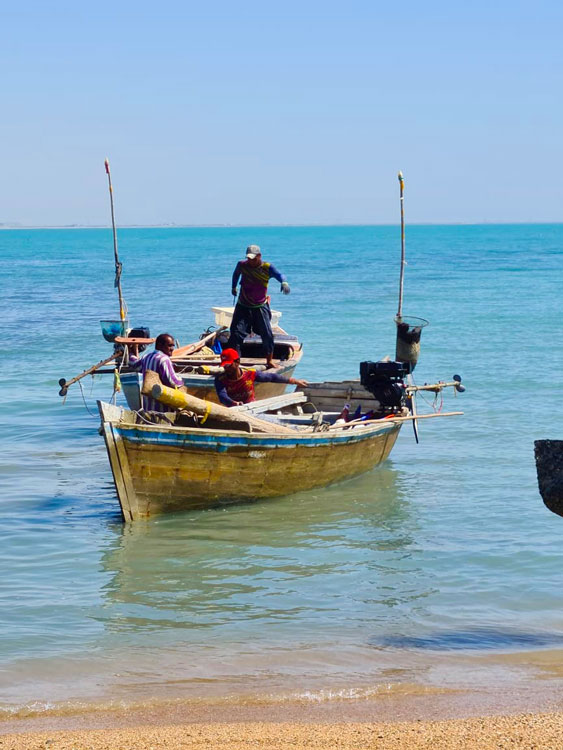 Our rooms on the beach were simple but clean and adequate (it's always a good idea to carry one's own towels and sheets though). For the more adventurous, there are also tents pitched on the beach.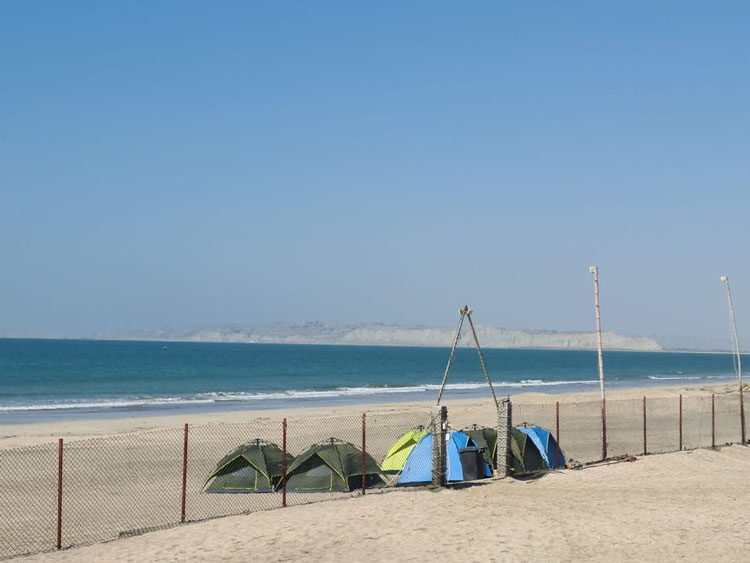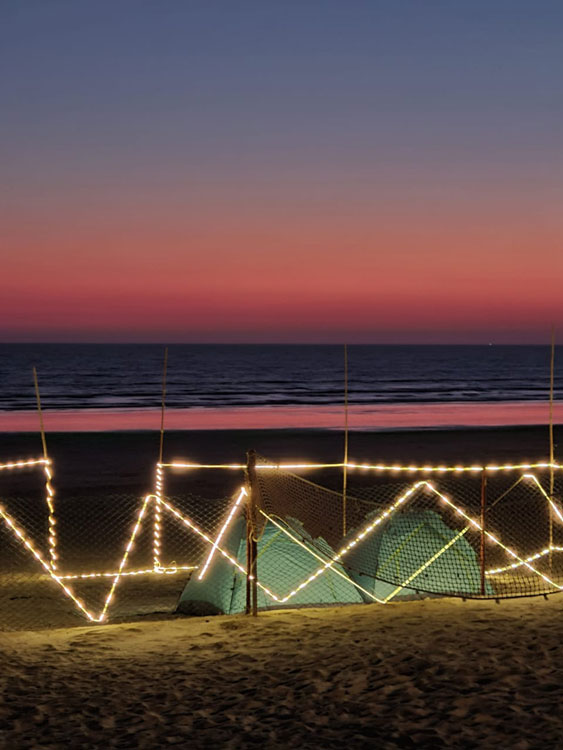 Dips in the shimmering blue waters were exhilarating and exploratory walks on the beach led to new delights each day.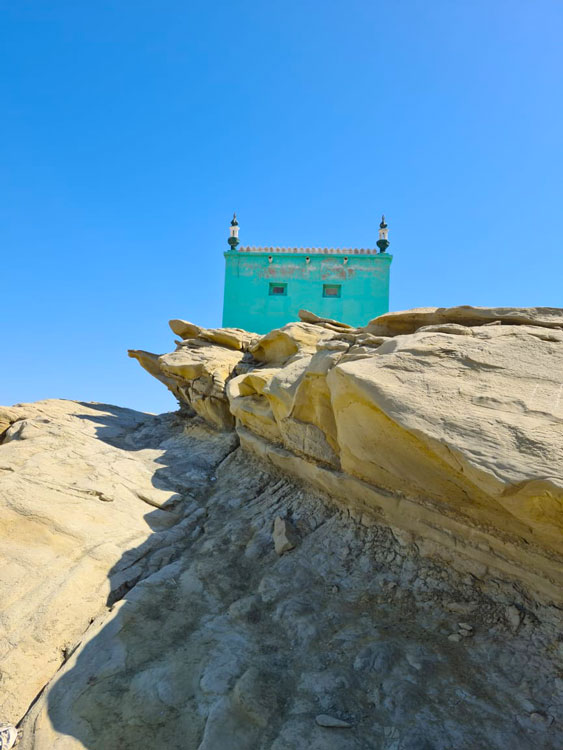 We discovered a tiny turquoise blue mosque perched on a hilltop and rows of fishing boats dotting the azure waters.We met locals eager to show off a bewildering array of fresh sea food caught on these boats and cooked al fresco. And we picked up pretty shells and sea-polished pebbles that are a beachcomber's delight.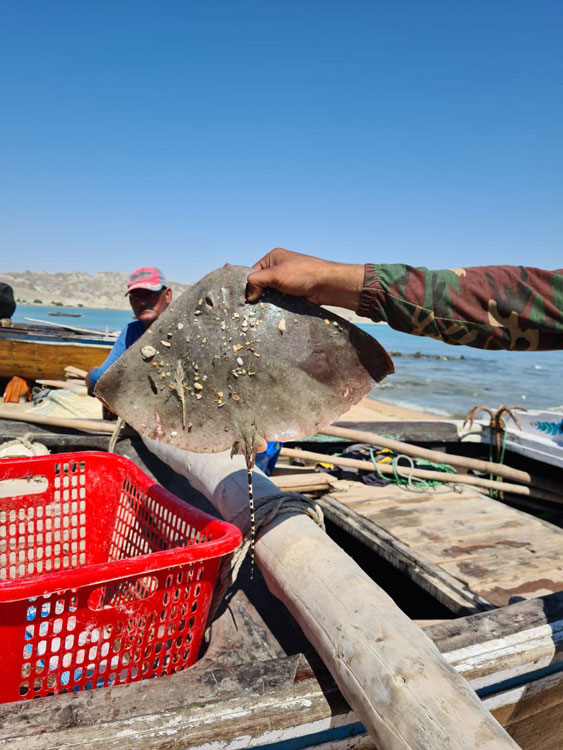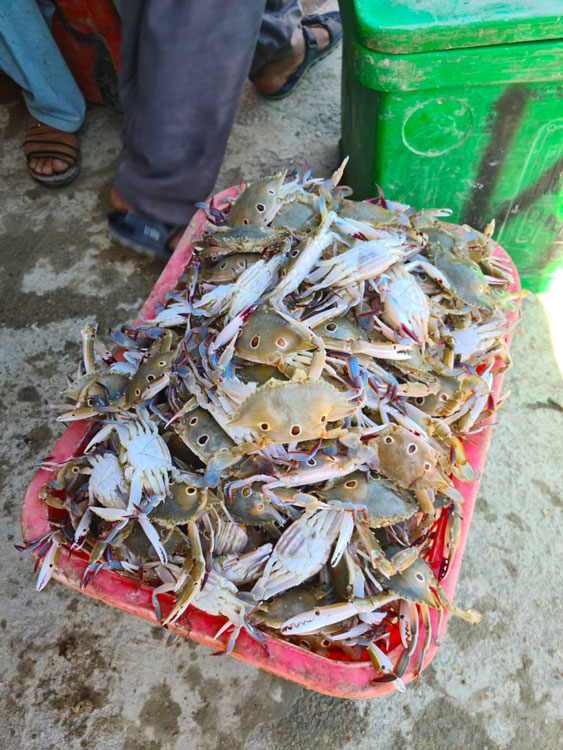 One cove leads to another and at low tide one can walk all the way down. But be careful; if the tide comes in you will be stranded at a beach other than where you started from.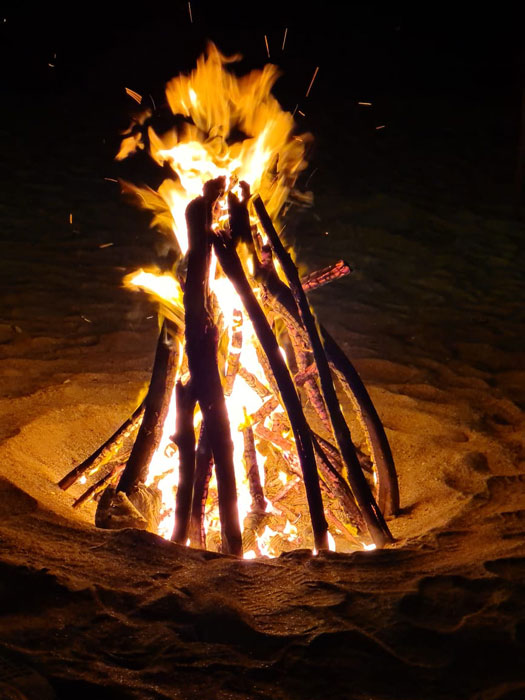 Nightfall brought its own delights. We enjoyed bonfires on the beach as we were treated to the most spectacular sunsets over the stretches of polished sand and hypnotic waves. The sky was bathed in magnificent hues before descending into absolute darkness, the kind that is only experienced away from city lights.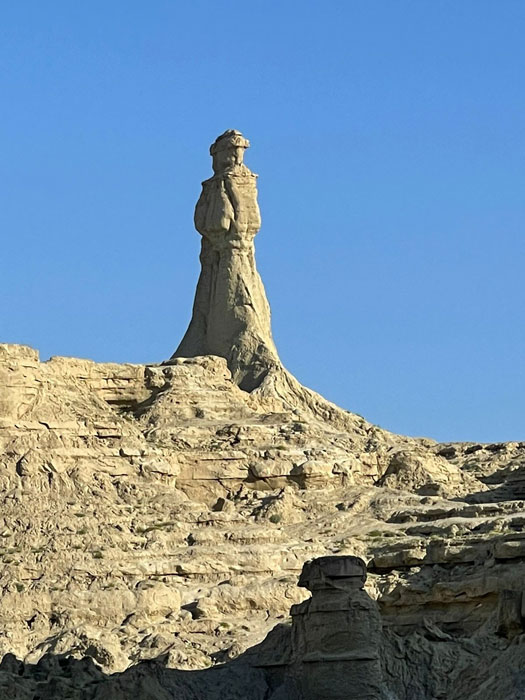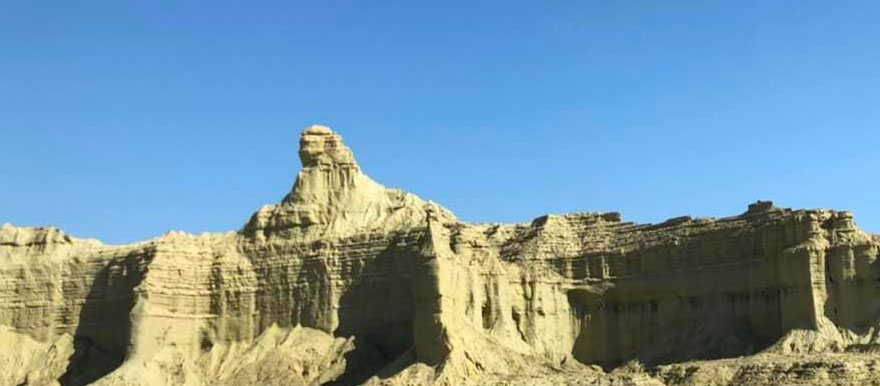 Hingol
On the way back to Karachi we stopped along the highway to marvel at the fabulous rock formations of Hingol. The famous Princess of Hope and the Sphinx were every bit as impressive as they appear in pictures.
But the surrounding landscape was equally fascinating. Carved by the wind over centuries, the rock sides are sculpted into whimsical reliefs that one can imagine as all manner of  fantastical things. Hingol is truly awe inspiring!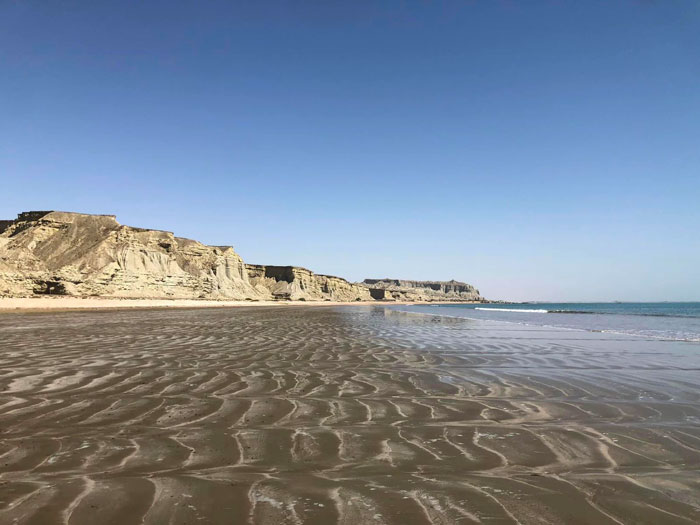 Balochistan is a not to be missed destination and there are many tour groups which are now organizing tours. Avoid summers when the temperatures are very high but the winter months are perfect for exploring this magnificent area.
Photos by the author