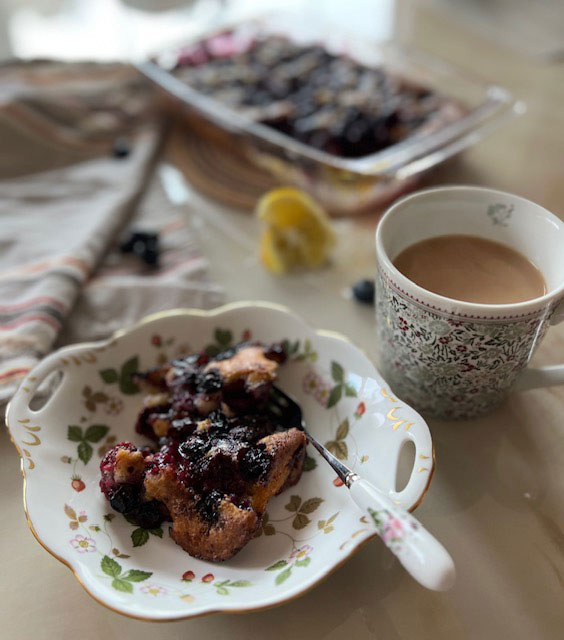 I came across this delicious recipe for a Blueberry & Lemon Cobbler and was inspired to make it since it's quick (15 mins prep. time), easy & no-mess dish to bake-up.
I always love experimenting with ingredients and so made a few adjustments to the original recipe. Also, if you don't fancy blueberries, feel free to use any other berry.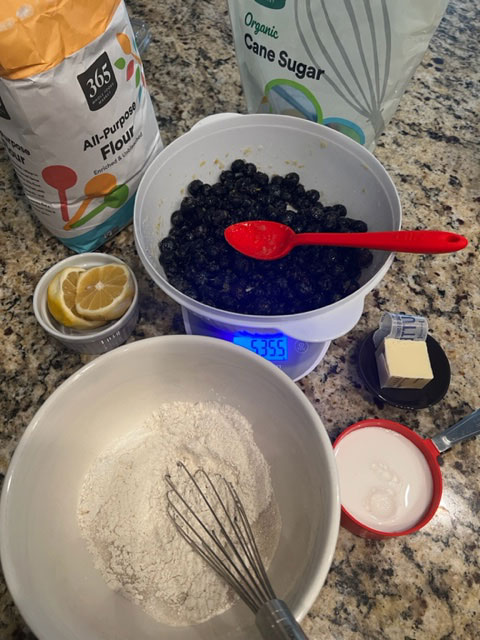 Prepping the baking dish:
60g tablespoons butter
Prepping the blueberries:
350g blueberries
3 teaspoons of lemon rind
Juice from 1/2 lemon (optional)
50g sugar
For the batter:
150g flour
50g almond flour (optional)
100g sugar
21/2 teaspoons baking powder
1/2 teaspoon salt
360ml whole milk or substitute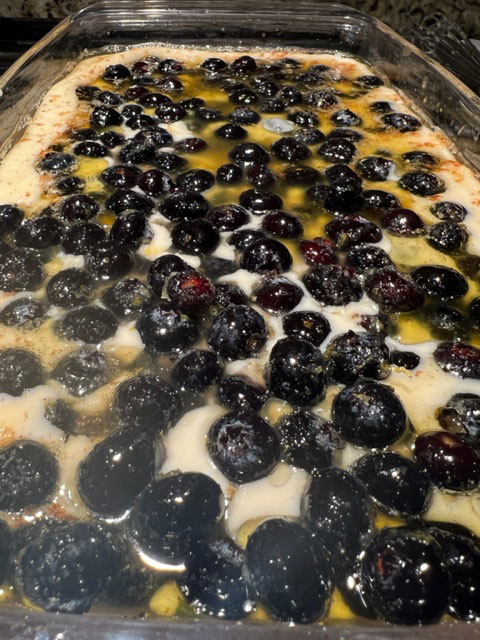 Method
Preheat the oven to 350F (~180C)
In an oven proof dish, measuring approx 13 by 9 inch, add the butter and place the dish in the oven for about 10mins or until you see the butter turning light golden- brown in colour.
Prepare the blueberries by adding to them, the sugar, grated lemon rind and the juice from 1/2 a lemon. Set aside. (Note: if the blueberries are not as sweet, you can skip on the lemon juice)
To make the batter, in a bowl, add the flour, baking powder, almond powder, salt and sugar. Mix with a hand whisk. (Note: if you opt to skip on the almond flour, use a total of 200g of the flour rather than 150g).
Next, pour in the milk and smooth out the batter by mixing continuously with a hand whisk.
Take out the dish with the melted butter from the oven.
Next pour in the batter evenly across the dish. Do not stir.
Finally, sprinkle the blueberries all over the batter
Bake for 45mins or until the batter is golden-brown in colour.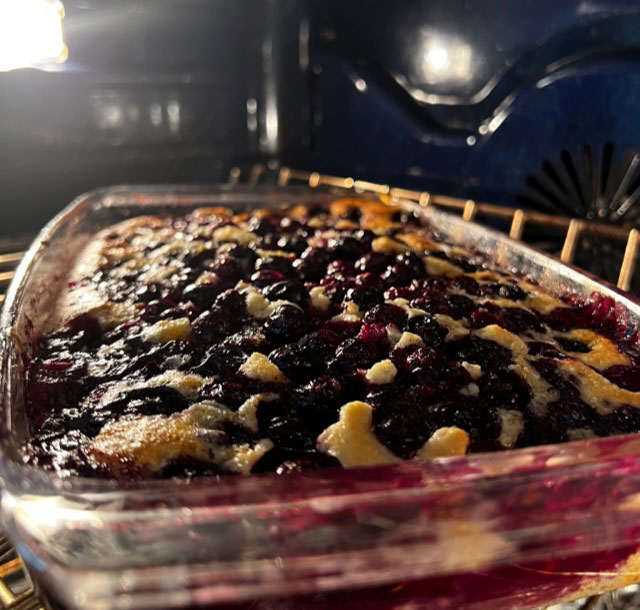 This hearty 'n' fruity cobbler is perfect for breakfast or as a dessert. Either way it's best served up warm with a cup of tea or coffee. If you want to fully satisfy your sweet tooth, then serve  a slice of it with a scoop of vanilla ice-cream or warm custard.