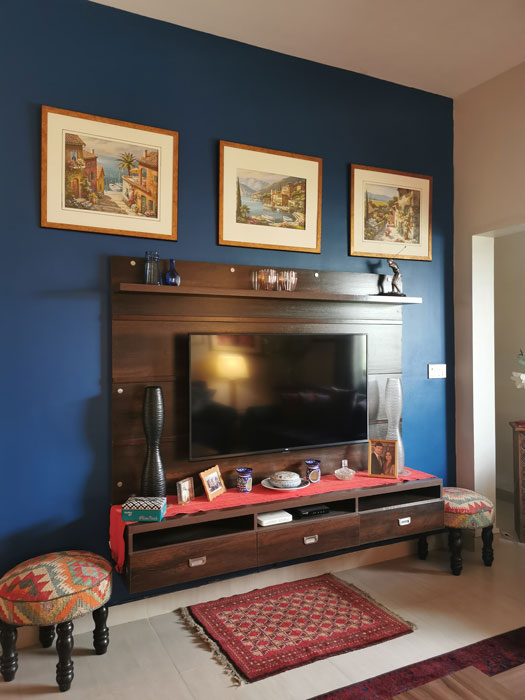 Sitting rooms are most often the heart of the home; an inviting, comfortable space for family and friends to congregate. It's up to you whether you want to go for a more casual or formal look but the right balance of style and comfort will ensure that the space does not go unused. We at HomeLoveLIfestyle always advocate that rooms be lived in spaces and not stiff show rooms.
So how does one go about hitting that right note, finding that perfect balance? Here are a few sitting room essentials that will add flair and comfort to any space.
Cushions
Cushions add colour, warmth and cosiness to any space. They liven up the sofas and chairs, present comfortable lounging opportunities and generally add colour and liveliness. Even staying within subtle tones, cushions, like the tones below from Galleria Gultex, add so much to the room.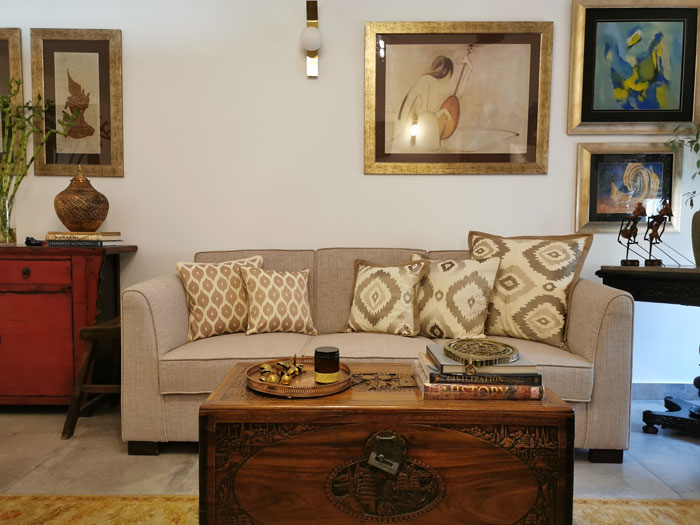 These colourful cushions from Khaadi bring a burst of ethnic colour to a Chicago condo.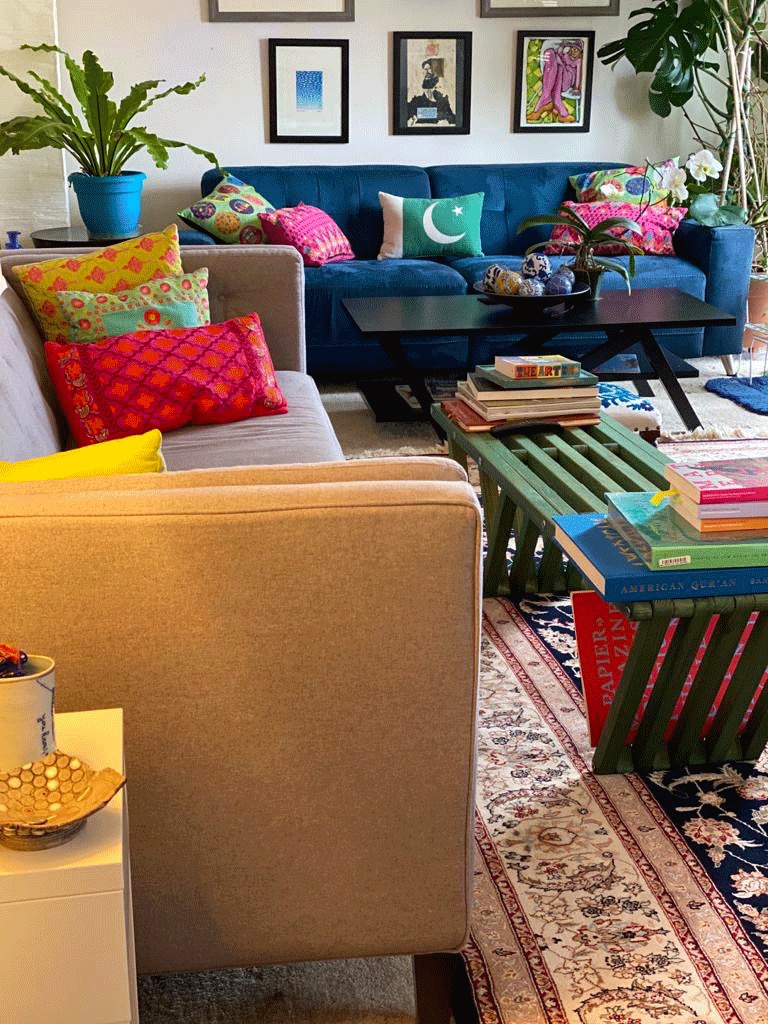 Carpets
Give your floors a little love! Carpets add instant warmth and fill up a room. Go with whatever takes your fancy and whatever your budget allows – from hand-knotted carpets to kilims, simple handwoven rugs to machine-made carpets – the range is vast.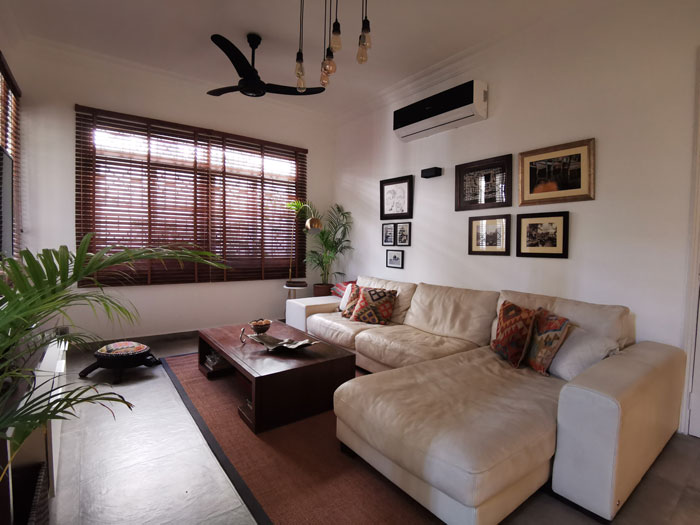 This casual rustic rug from Charcoal Home is practical and stylish.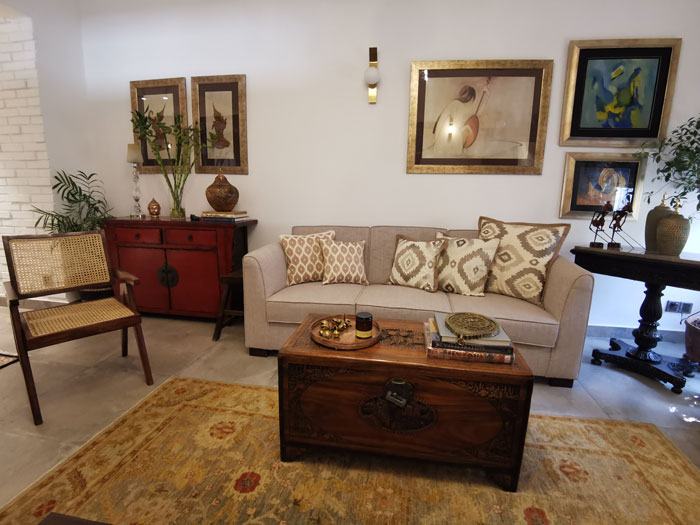 Mellow tones of sage green with rust accents was at the prefect complement to this casual-formal sitting room. This beautiful vegetable dye carpet is from EWC Interiors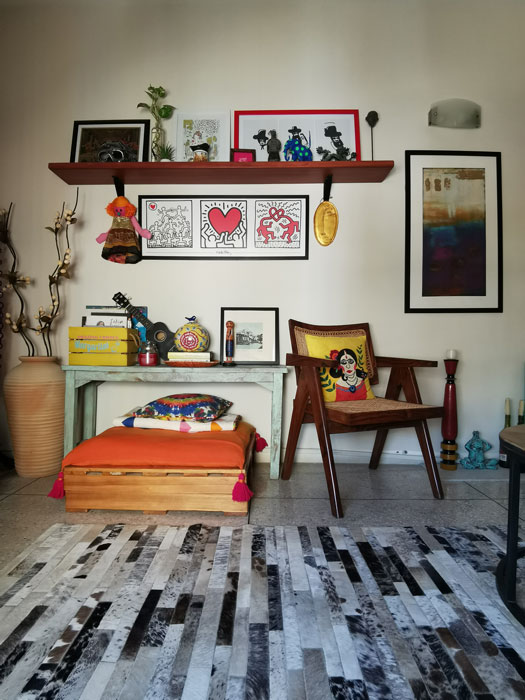 This leather rug from Jafferjees is an eclectic style component in this otherwise boho space.
Footstools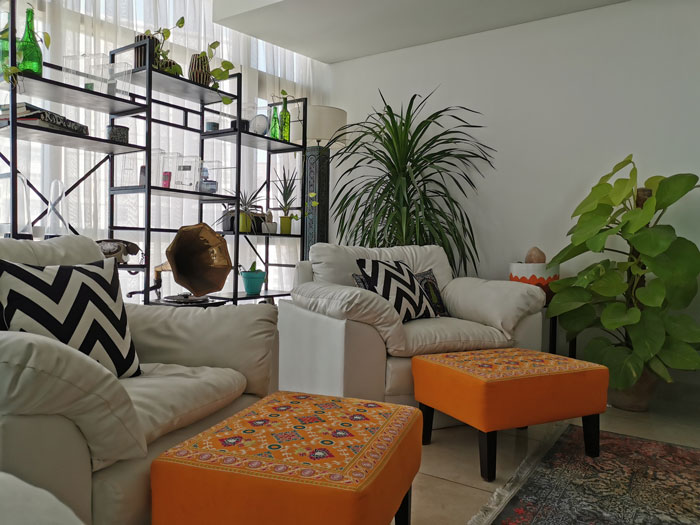 Footstools are a great stylistic touch and practical as well! They are really great to put up one's feet on and can also work as a side table in a pinch. These colourful embroidered footstools form Khaadi Home hit just the right note.
Lamps
Soft lighting will transform your sitting room! It softens the space and instantly creates a relaxed inviting ambience.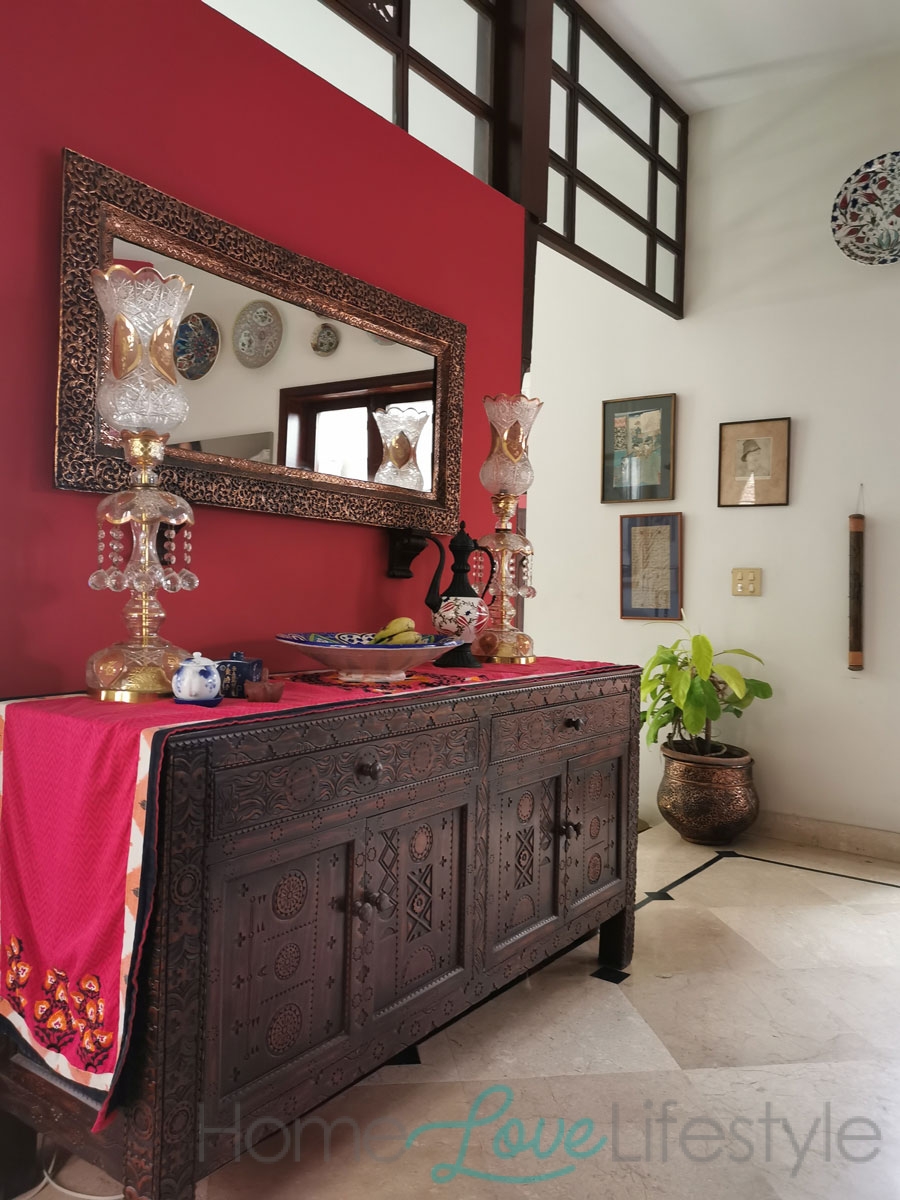 These beautiful Irani lamps add style, grandeur and soft lighting to any space. These lamps are a classic and not easy to come by but can be bought from Massive Light Gallery.
Pottery
At HomeLoveLifeSstyle, our personal favourite collectible is pottery. Pottery has an earthy primeval appeal which we simply can't resist.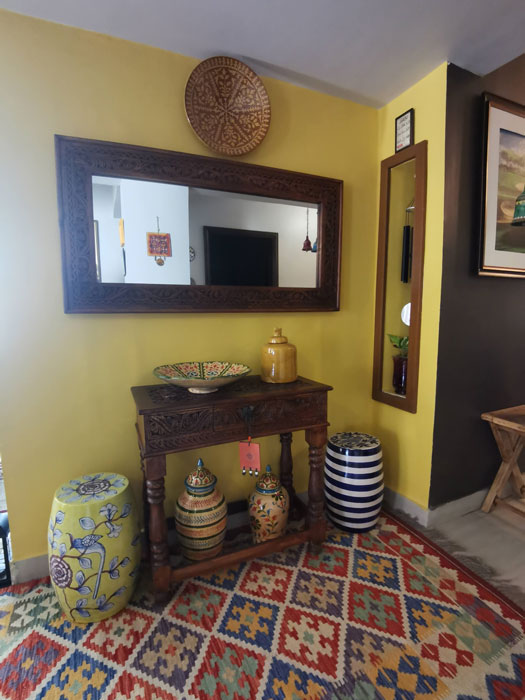 These Hala pottery pieces from Tali, ranging from stools to urns and plates, add character and colour to this home.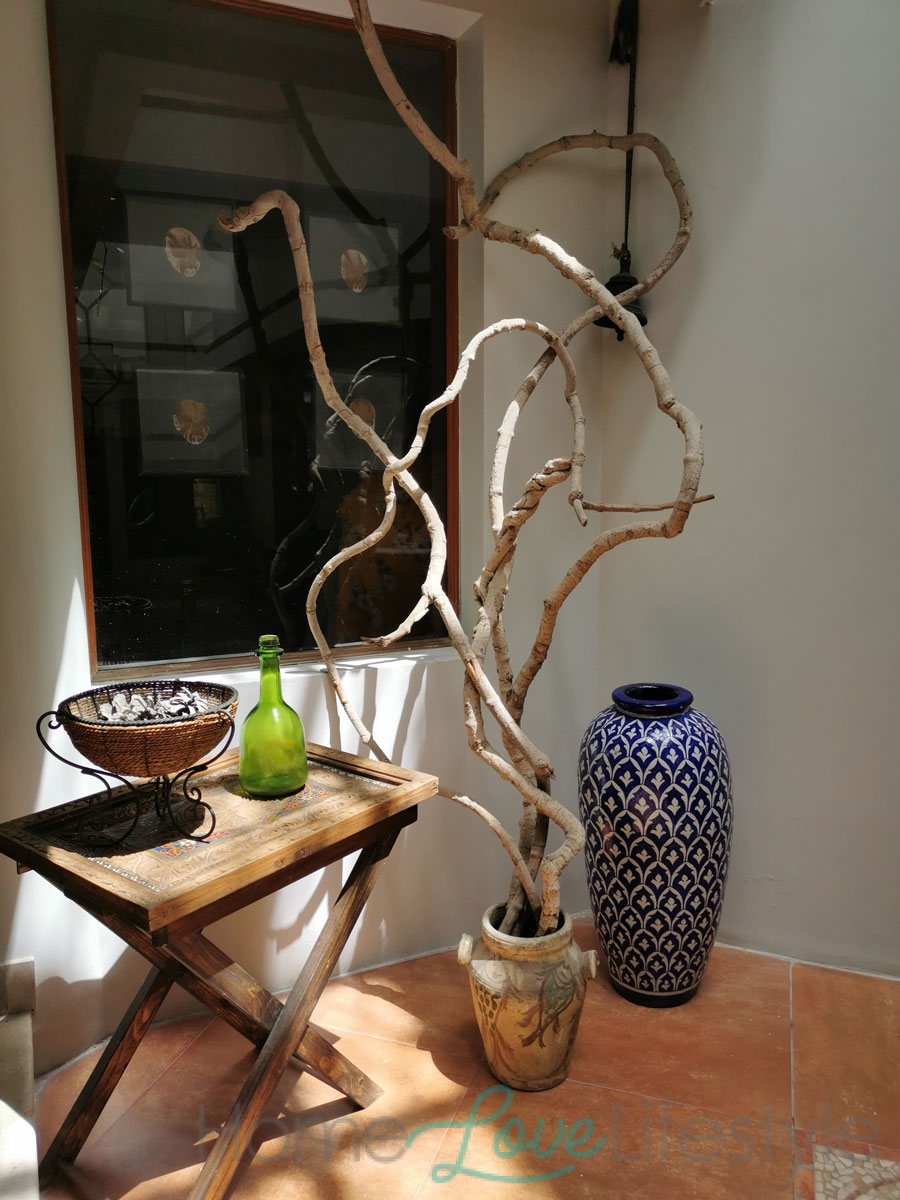 This beautiful blue urn from Hala Kashigar lights up this corner.