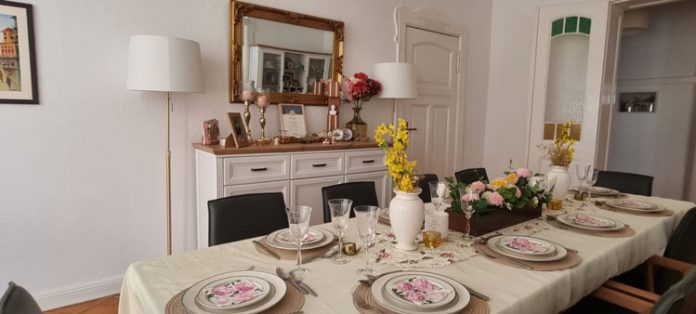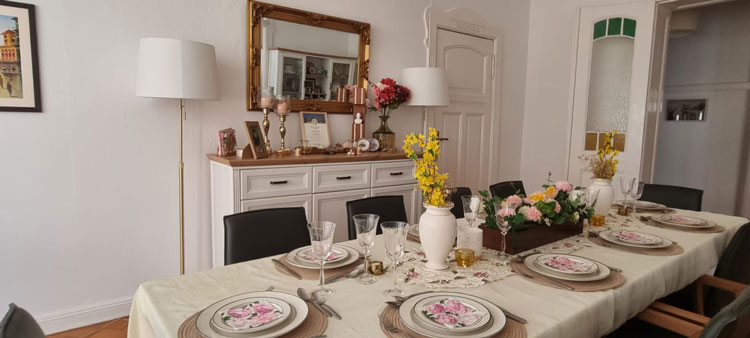 This charming Berlin apartment is home to a Pakistani expat family. Uzma, one of our avid followers, lives here with her husband and two children. She has a passion for home decor and often sends us pictures of her beautiful table settings. The family moved here two years ago and Uzma has embraced her new environment while paying homage to her roots.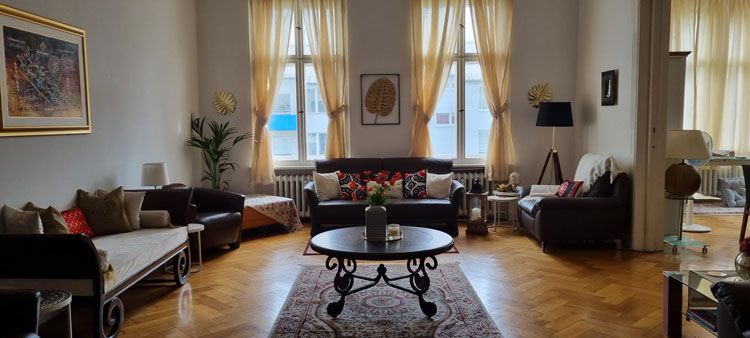 How is your culture reflected in your home? 
I think, I've tried to express my connection with my culture through artefacts from home. There are wall hangings with pictures of the Badshahi Mosque and Faisal Mosque, Faiz Sahab's poetry in the sitting area, a framed Pakistani flag. I've also tried to translate my country's vibrant culture by the use of bright colours in cushions.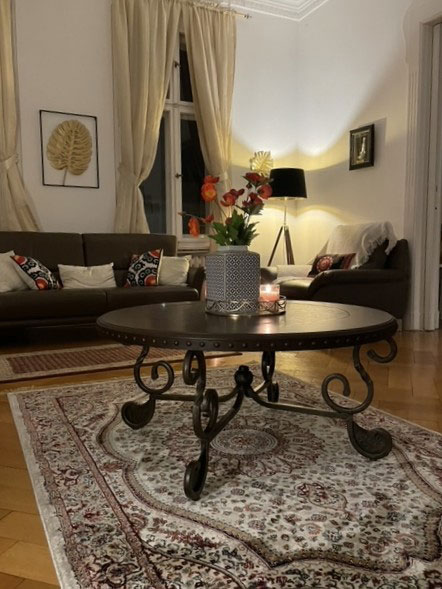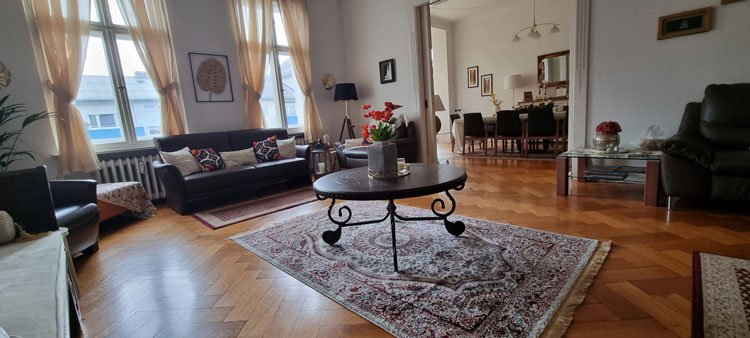 How would you describe your design style?
Although I love contemporary style, but a modern style didn't suit my present accommodation; this Berlin apartment is an old construction. So I have tried to balance old and a more modern style of decor, more like a fusion of both.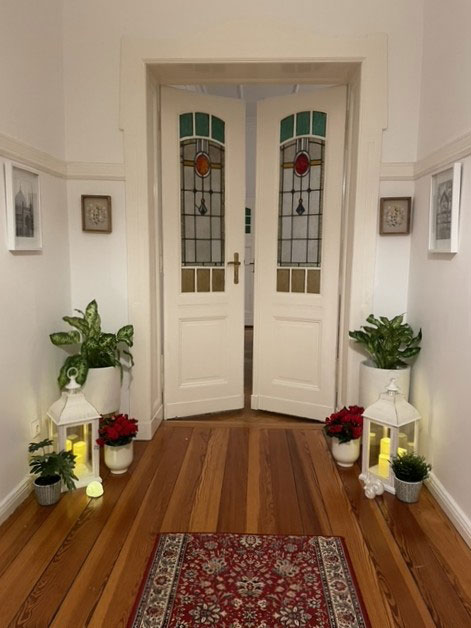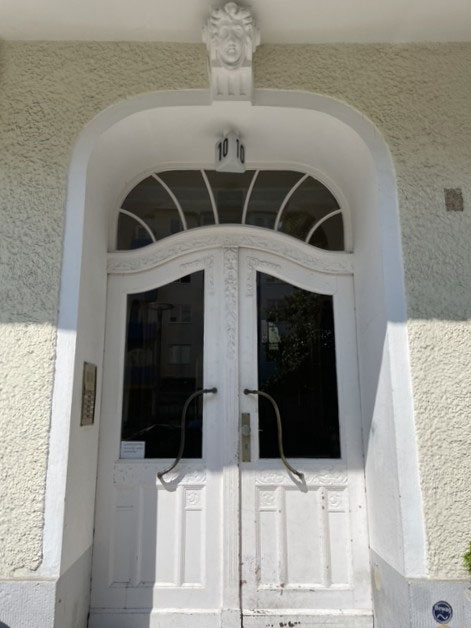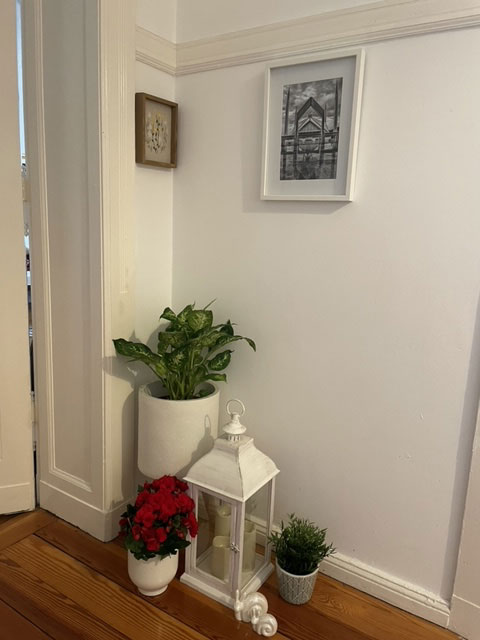 You love entertaining and doing table settings. Tell us about that. 
While representing Pakistan abroad, I want to make sure everything is done beautifully – especially when I am hosting people from different nationalities and cultures. I focus on emphasising our culture not only through our wonderful cuisine but also through aesthetically staged table settings.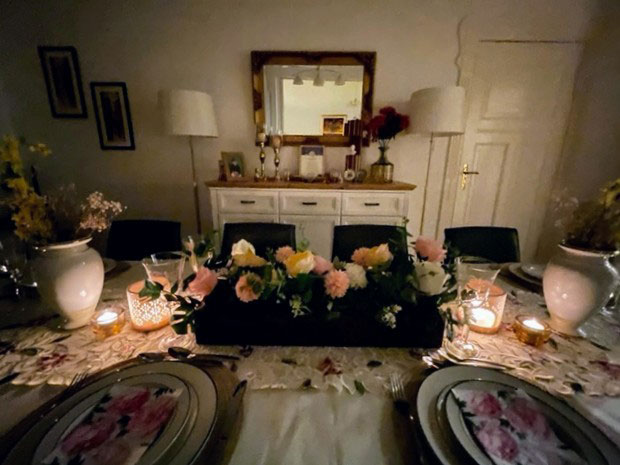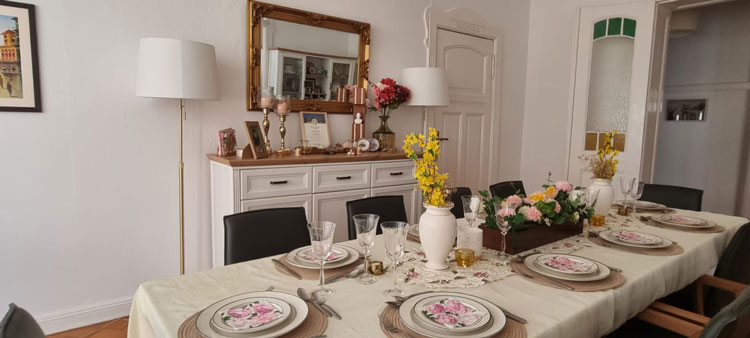 Is there a special object in the home? A favourite piece with a story perhaps? 
For me, since I'm away from home, it would be the painting with Faiz Sahab's poetry. I especially got that painted before coming to Berlin. We used to listen to this nazm sung by the legendary Nayyara Noor during long drives. I still cherish those days.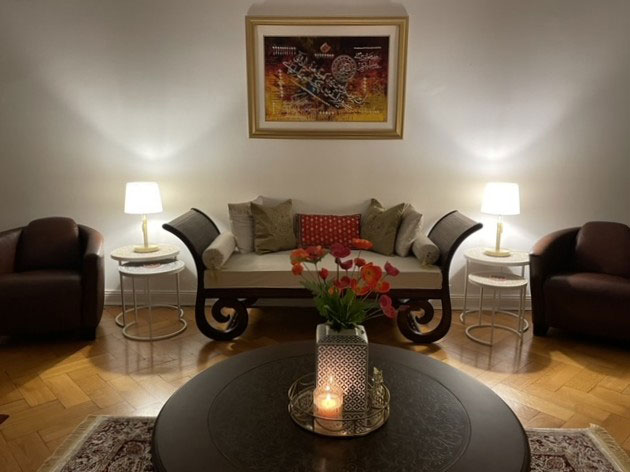 What is your favourite space in the home? 
I like to sit on my small balcony in the evening. But after a long busy day, I relax in my bedroom.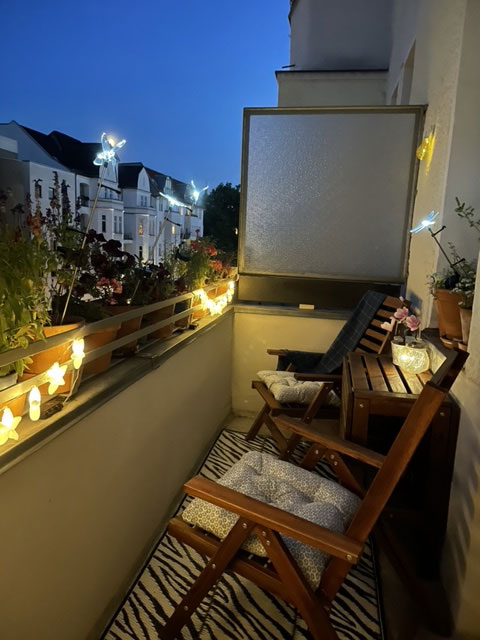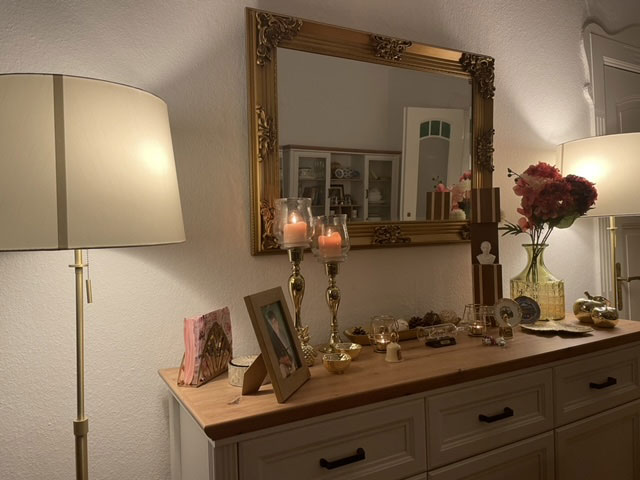 How important is it for you to have a pleasing home interior?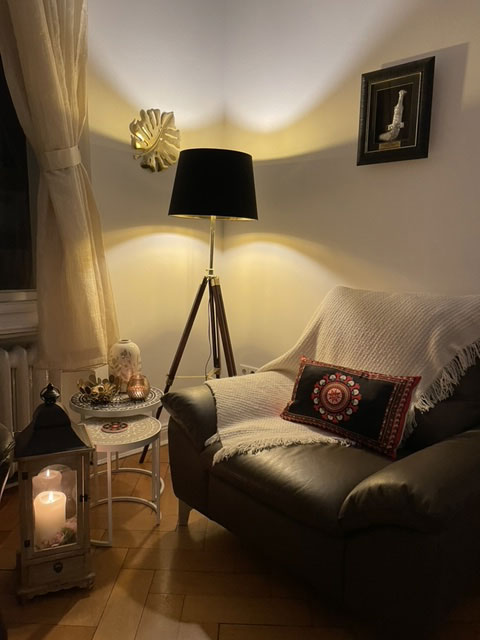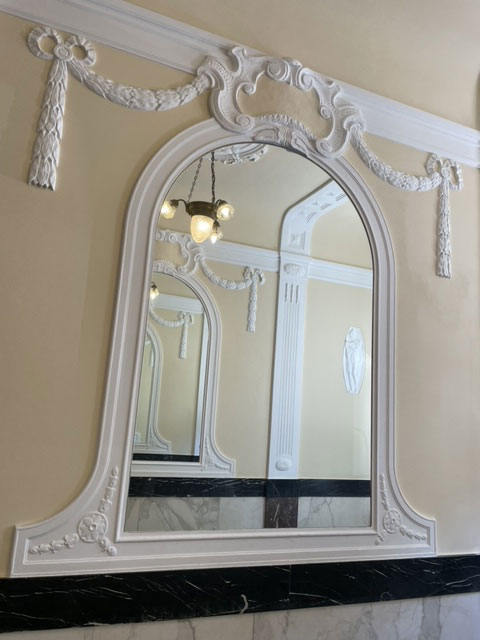 It's very important. When things are placed in an orderly manner, even if few in number, it always give me a sense of peace and tranquillity.
Photos courtesy the home owner