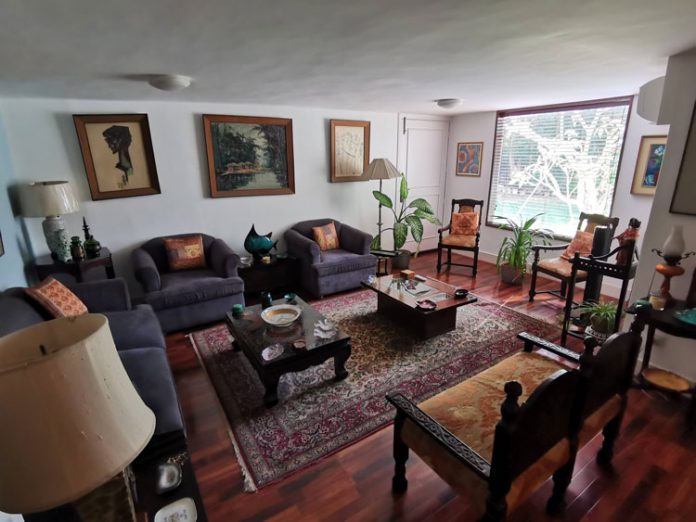 This ground floor portion was recently renovated to create an independent living space for the homeowner's mother. Re-locating residences and making a new home for a wealth of paintings, collectibles and antique furniture lovingly amassed over a lifetime brought its own challenges. But eventually, a comfortable, elegant and warm ambience was created.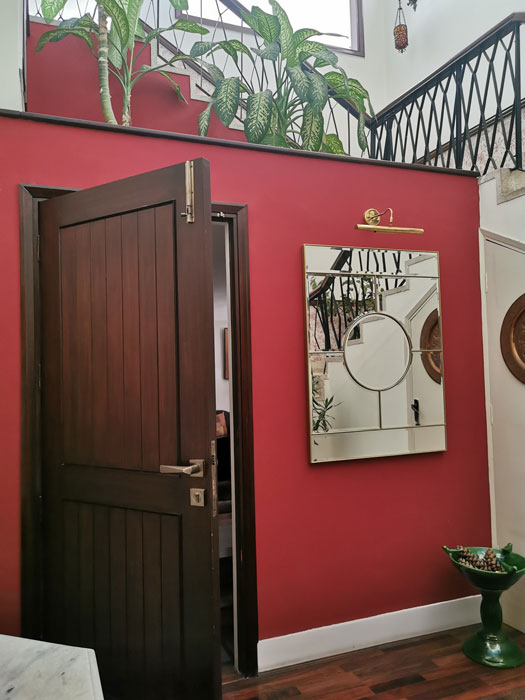 The upper and ground floor portion share a common entrance which is painted a bold red. A modern-style mirror adds a striking element.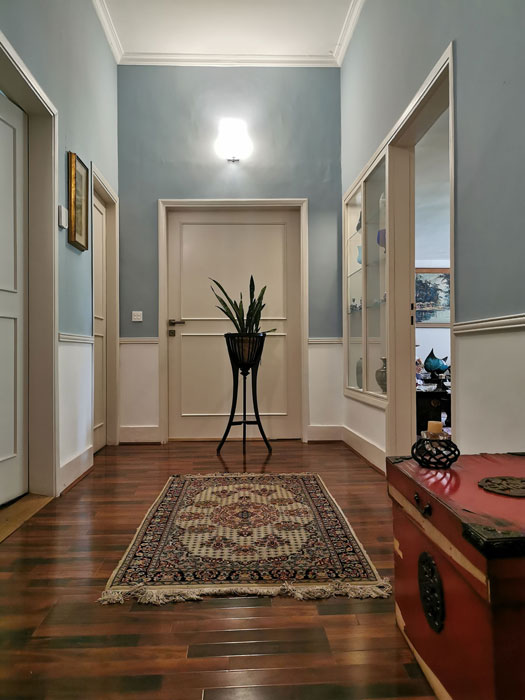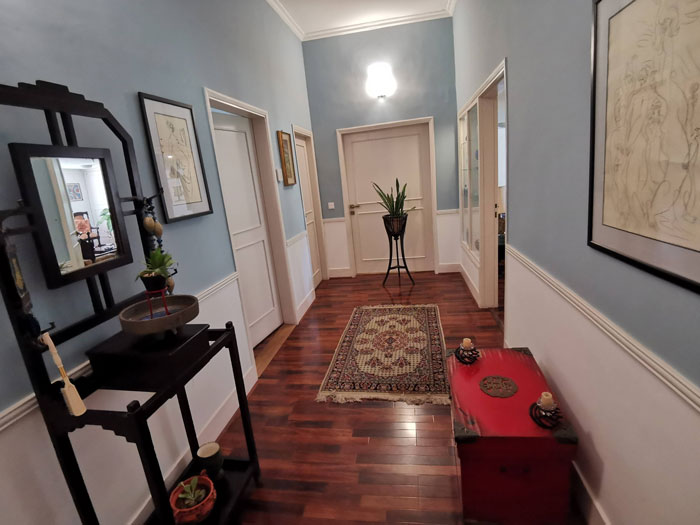 The family welcomed us and spoke about moving into the new home.
Did you have to carry out extensive renovations?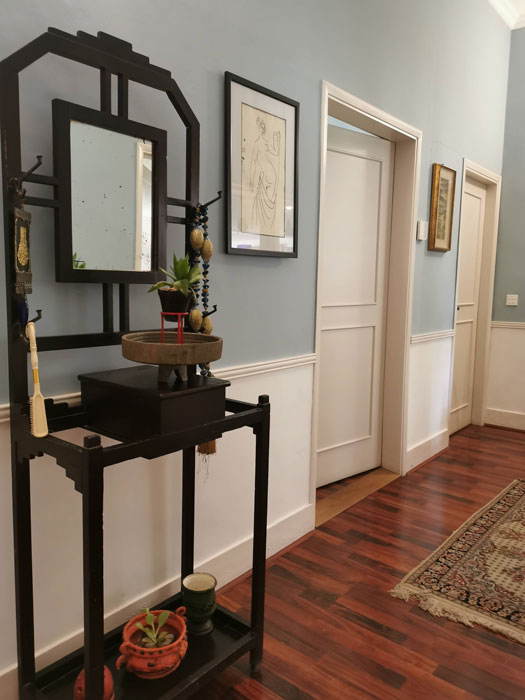 Well all the flooring was changed. We put in wooden laminate flooring throughout the house and renovated the kitchen. All the rooms were painted and some mouldings added.
Did you also buy the furnishings?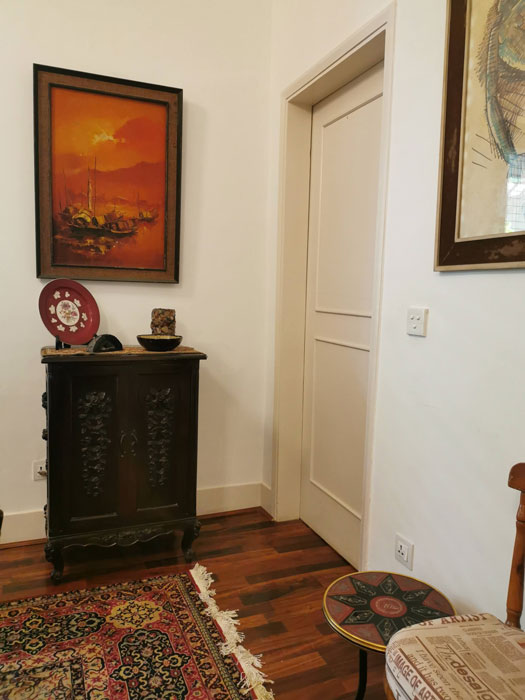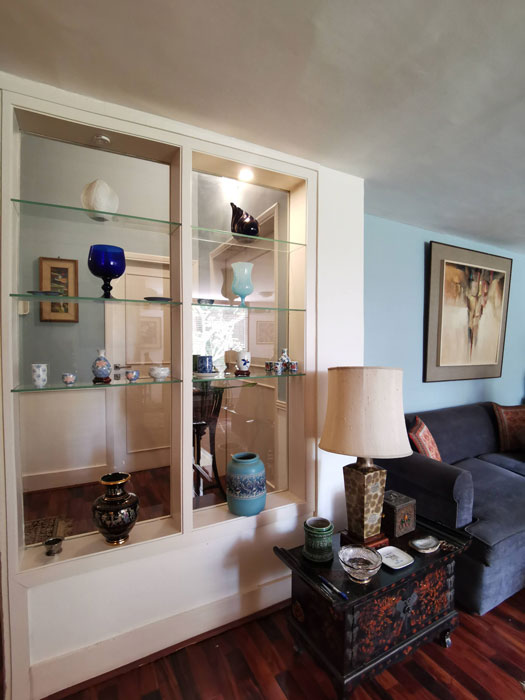 All the furniture belonged to my mother. She has many antique pieces that she is very attached to.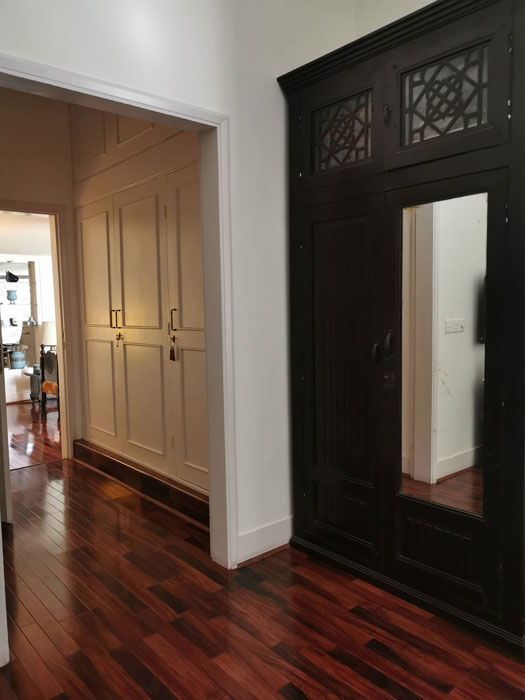 There is this cupboard, for example, that she really liked but the wood was spoilt. So we had a carpenter remove the facade and it was added on to a new interior.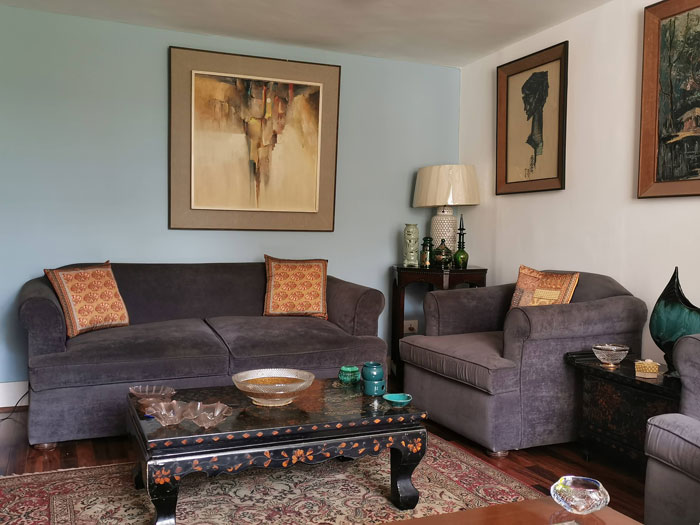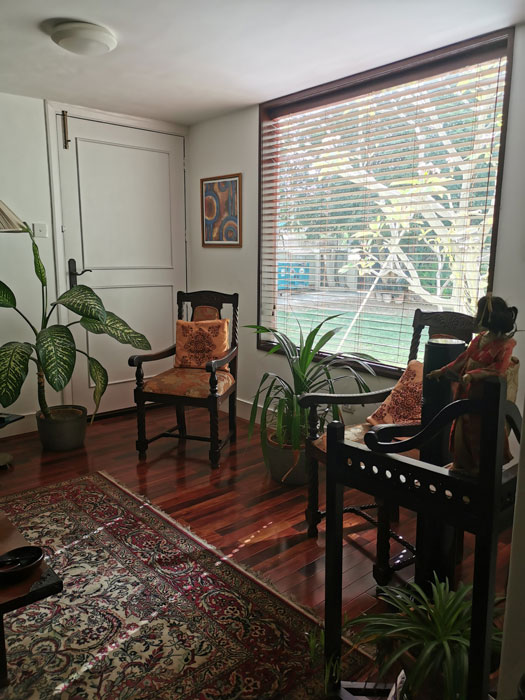 She has pieces like her grandfather's medicine cabinet, an old writing table and lots more.
Your mother has lived in many countries. Did she collect pieces from there?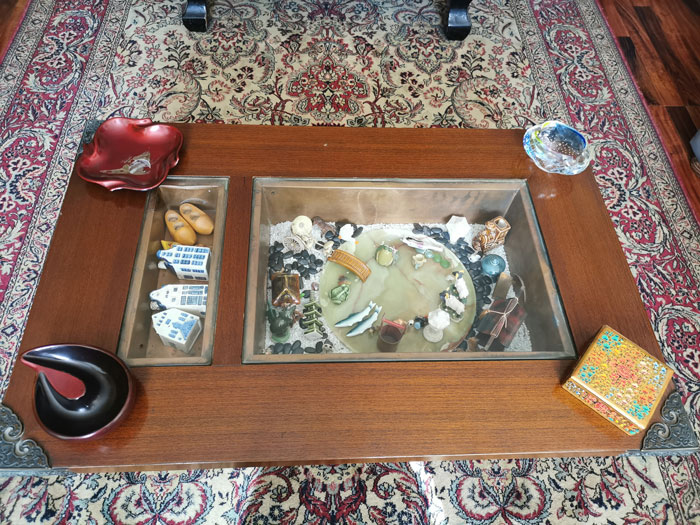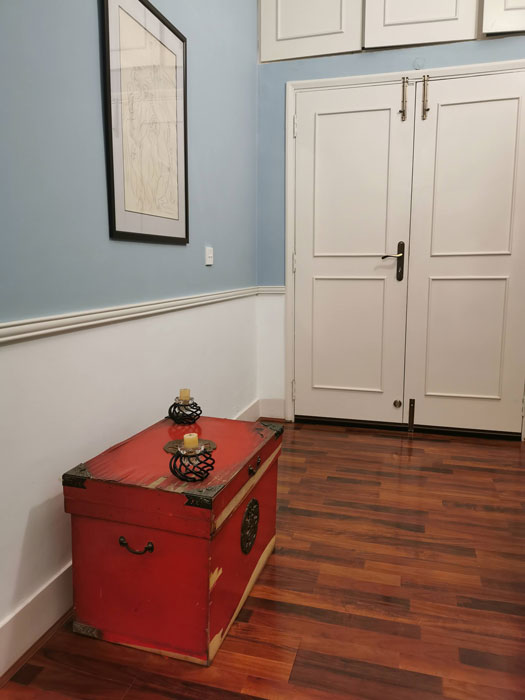 Oh yes! She lived in Japan for a long time. She has this Japanese tea chest and Japanese tea table. The tea table has a sunken base which my mother has used to display small collectibles.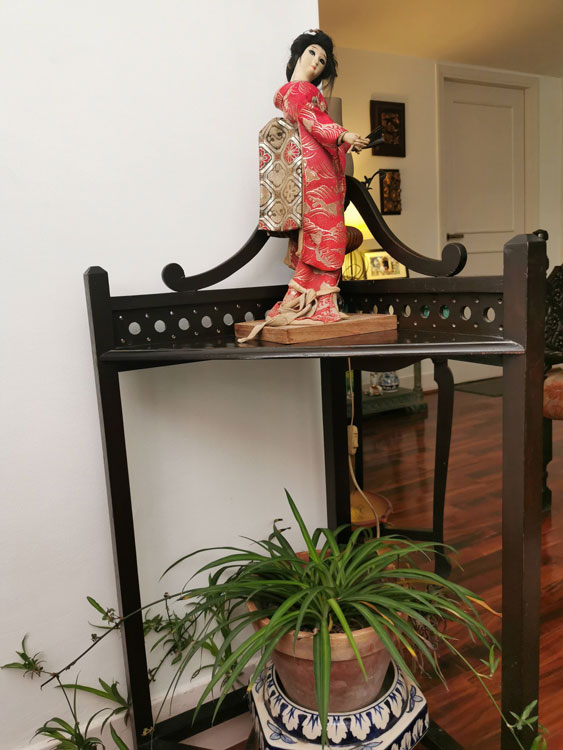 Then there are the Japanese dolls, which are collector's items and very expensive now.
What about this lacquer mosaic topped table?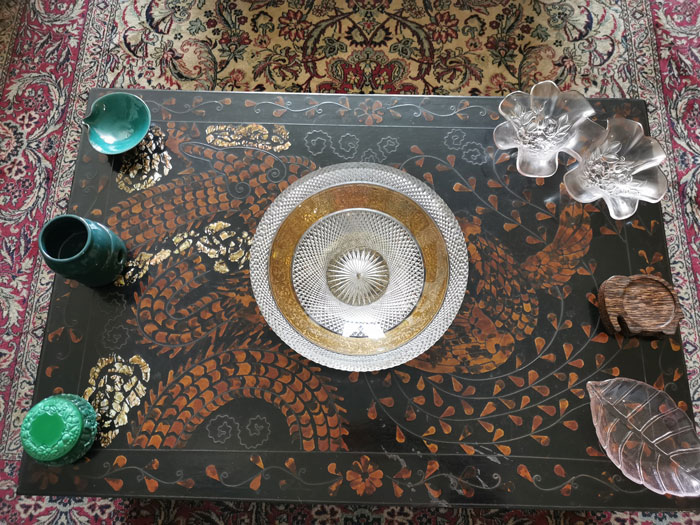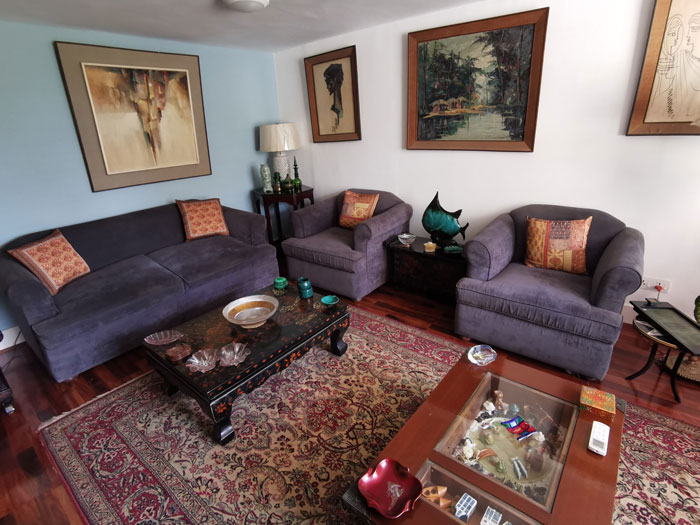 The table is from Korea and my mother flew over from Japan to buy it. Then there is this ceramic fish sculpture from Canada. It is a Blue Mountain pottery piece which is not made any longer. It was bought on a trip to Canada to visit my uncle.
The dining room cabinets are also full of collectibles.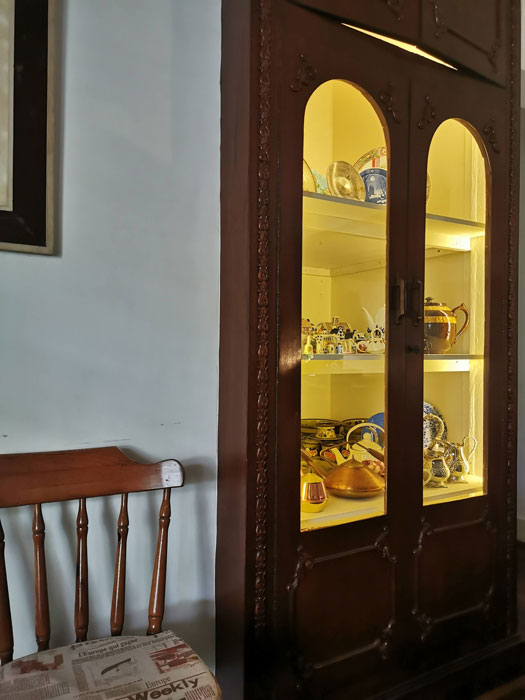 Yes. There are porcelain pieces, teapots and other such from all over the world. Some have been passed down in the family.
The dining chair upholstery also has a vintage look.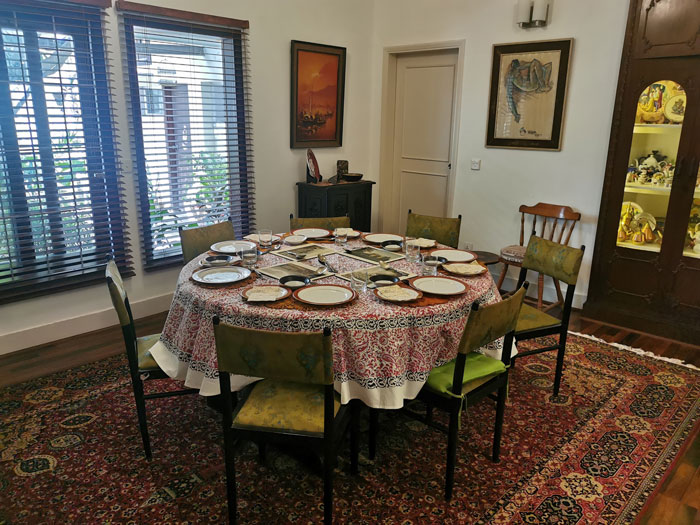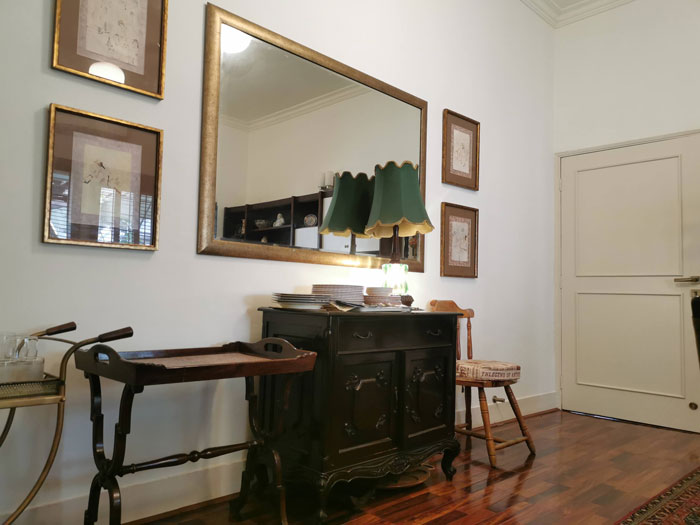 It is very old and was bought in Damascus but still looks fresh after all these years.
Photography by Naeema Kapadia