This elegant upper portion is a perfect example of a relatively small area which has been put to optimal use to create an open yet cosy family home. Stylistic wall and floor finishes, coupled with carefully sourced accessories and collectibles make this a stylish and welcoming living space

.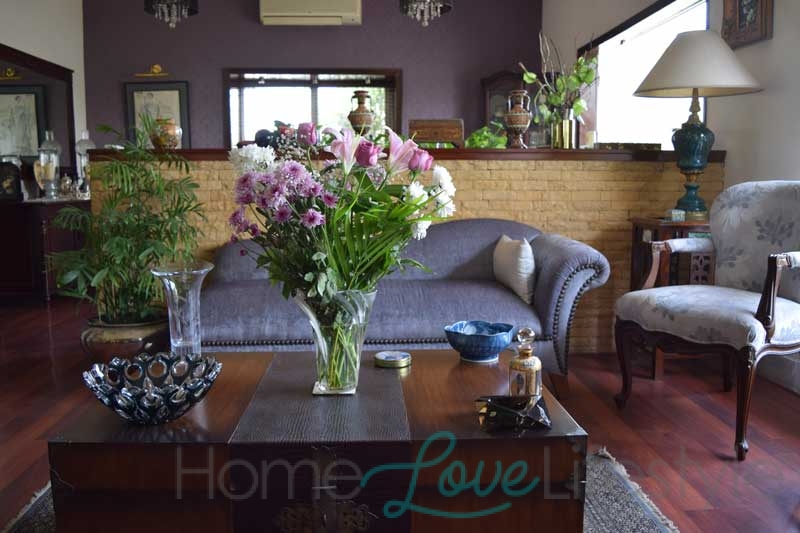 Is your home self-styled or did you consult a designer ?
It's self-styled. I knew what I wanted and my husband is very good at figuring out sizes and dimensions so I generally explain what I want and we manage to get it executed.
This is an old house?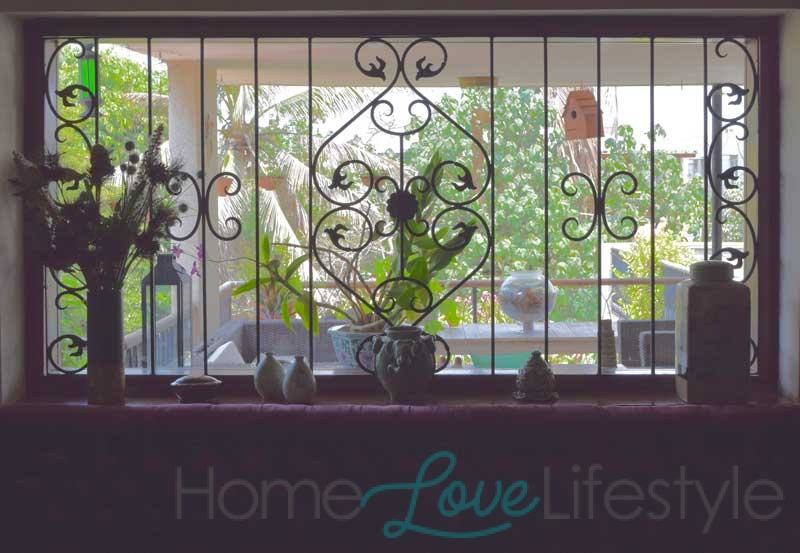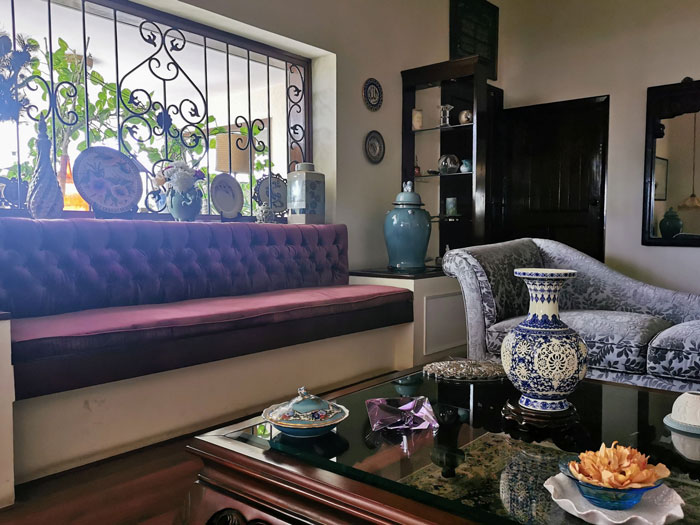 This house belonged to my husband's grandfather and it was built in the sixties. It has been renovated several times since then. When we came to live here, we also did a complete renovation, for instance all the floor was mosaic but we replaced it with the ocean grey marble on the terrace and a wooden floor indoors.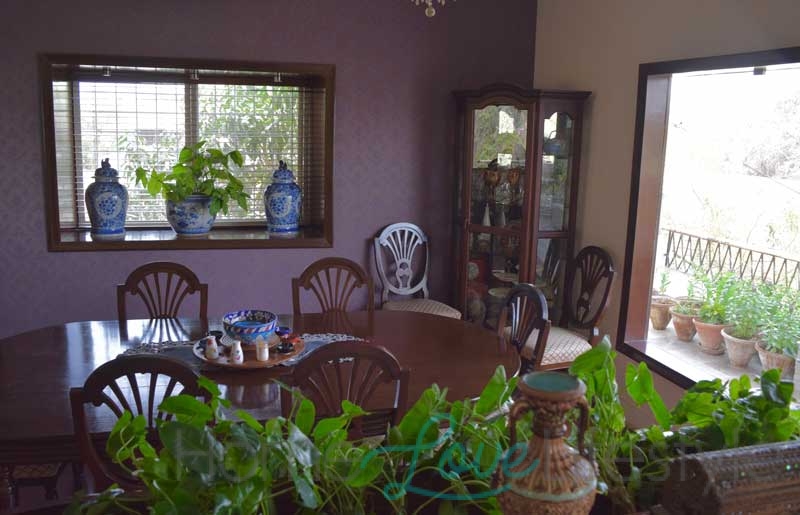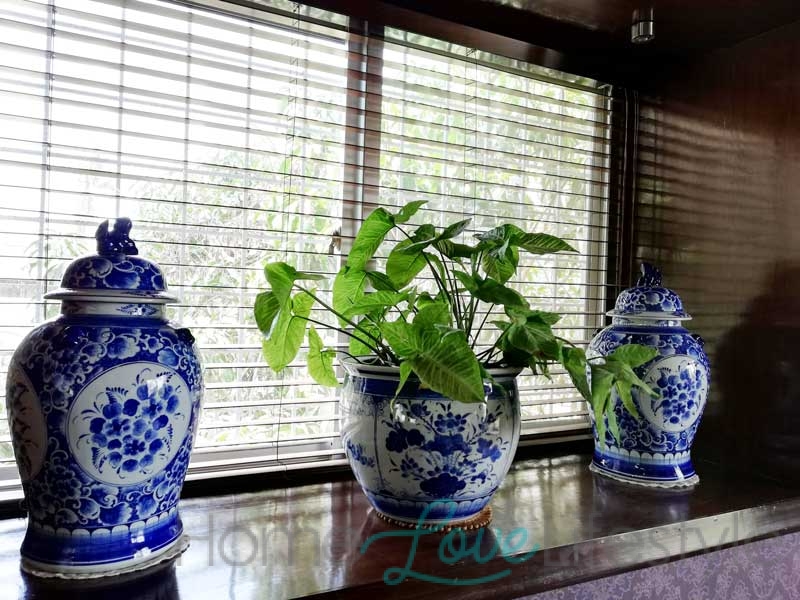 Then the wall which borders the terrace had three small doors. But you can't really leave the doors open because of the dust in Karachi. So we replaced it with large windows that allow you to look outside. We also incorporated these recessed windows. They add to the illusion of space and the broad ledges can be used to hold ornaments.
What was your inspiration while doing up your home?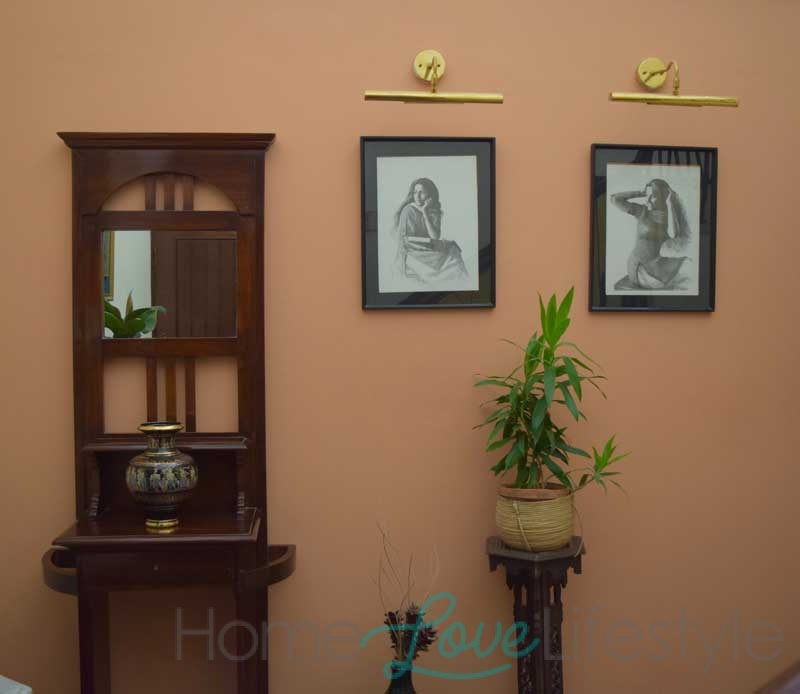 I have actually taken many ideas from my mother's home. This table that I had built is inspired by her Japanese tea table which fascinated me as a child. The glass top encases a collection of objects.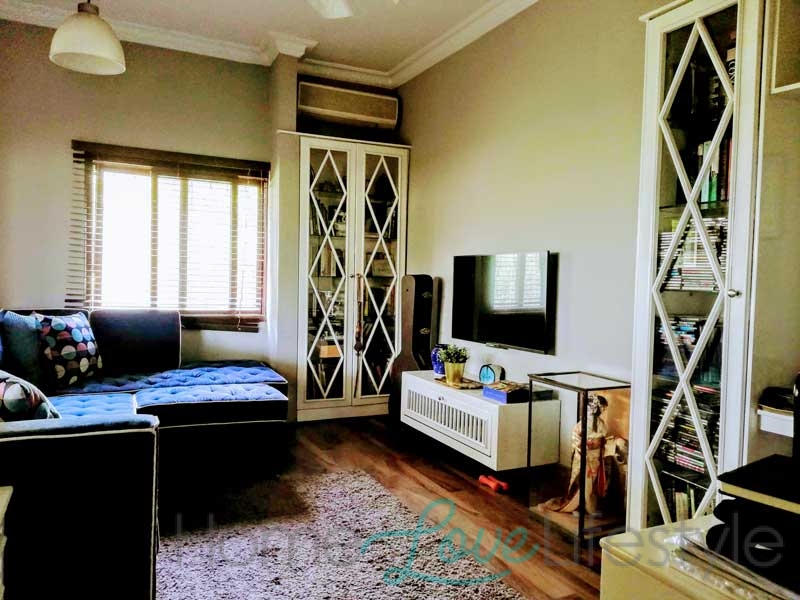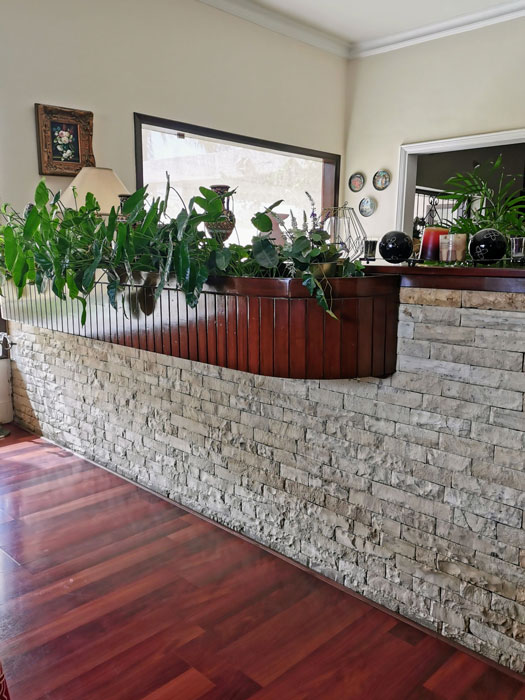 Then the planter on the dividing low wall between the living and dining area is also taken from her home. The wall was already there but I added the planter.
What is your favourite spot in this elegant upper portion?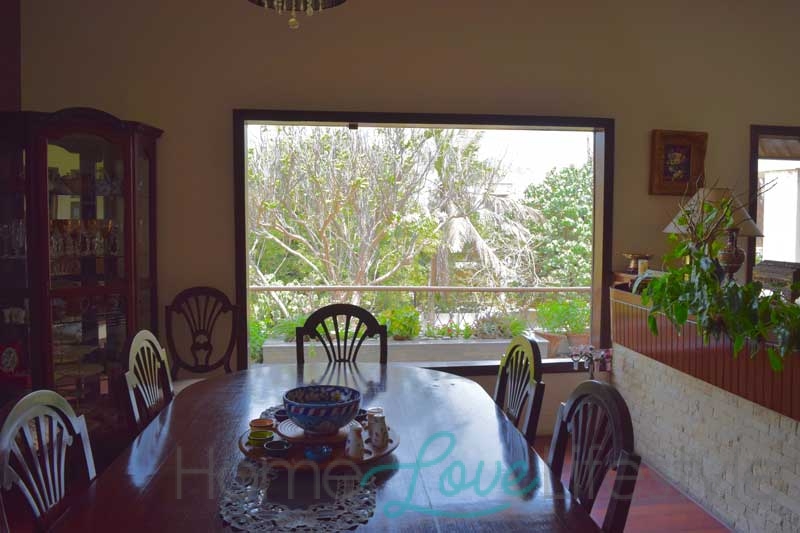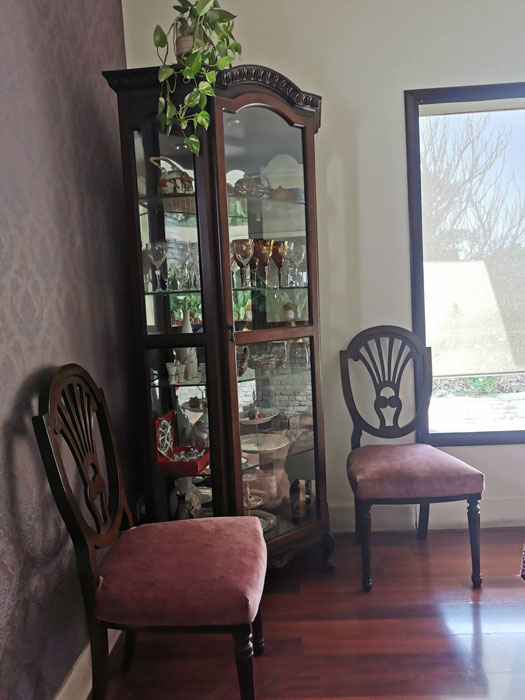 I think the dining room. I love to sit here and have my tea and look out of the window. So many birds visit the garden, hummingbirds, doves, koels and parrots. Around January, some migratory birds also come and hide in the trees.
Is there a special memory attached with anything in your home?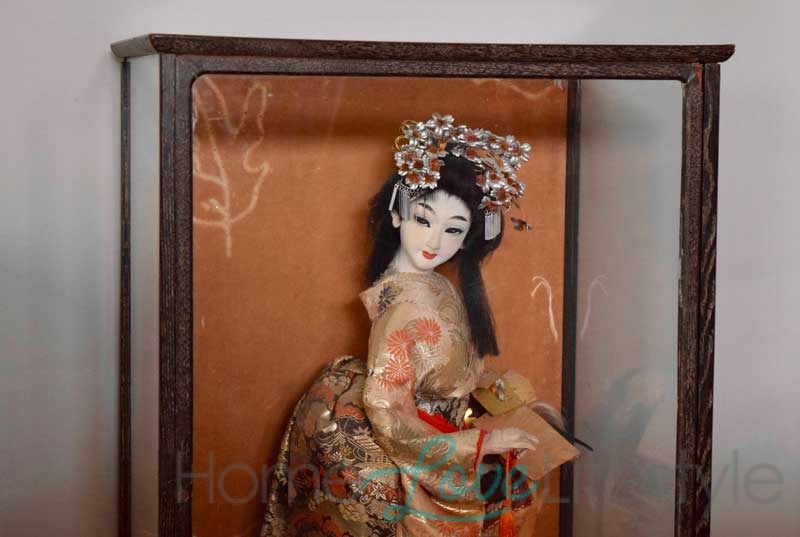 Well this Japanese doll is very special. I was born in Japan and this was gifted to me at my birth. So it's as old as I am and, in a recent rip to Japan, I discovered that it has become quite valuable today.
Do you entertain often?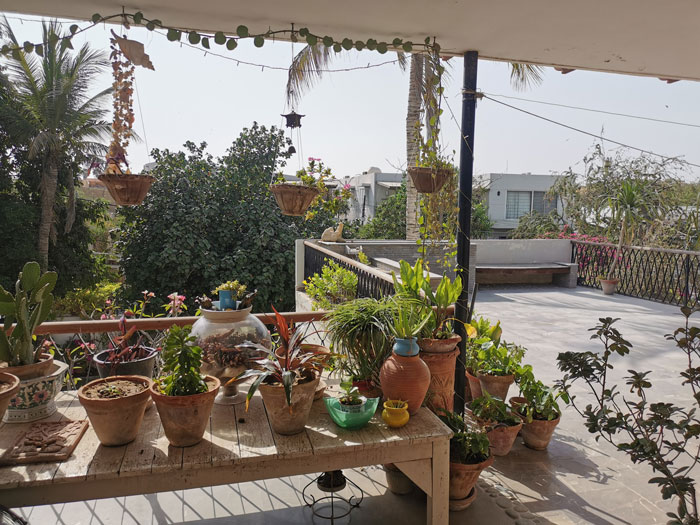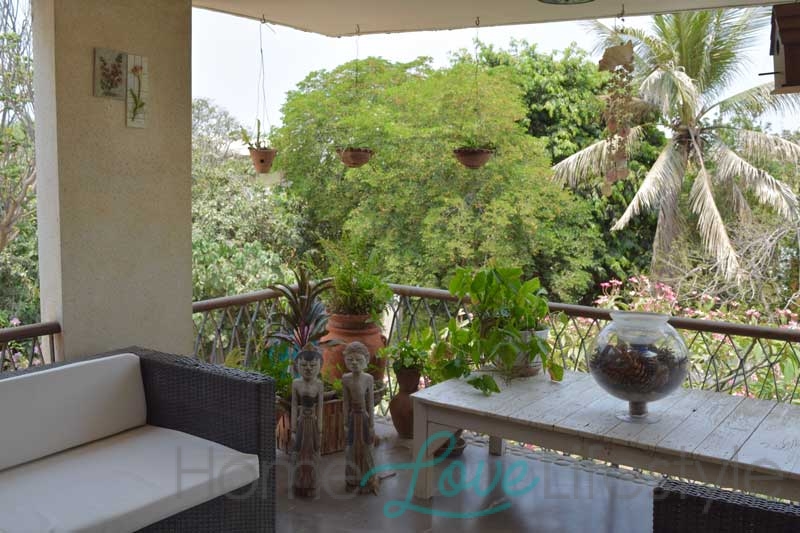 Yes, we do, we have a fair amount of small gatherings throughout the year. My husband, Farhan, likes to have people in small groups over regularly. We host fairly large gatherings too, a few times in the year. These large gatherings are usually in the cooler months and we use the terrace. I do it up by hiring sofas and adding candles, lanterns etc.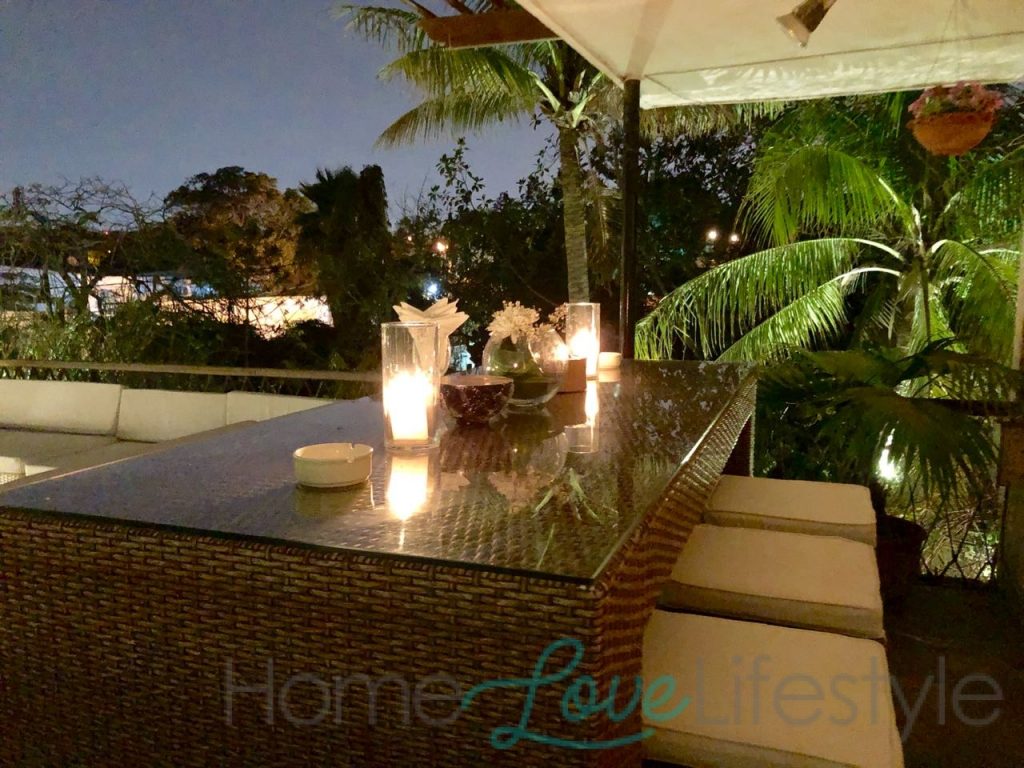 The food is served inside but the layout of the house allows a flow of space which accommodates our guests very well. Actually even in summer, when the air-conditioning is being used indoors, people gravitate to the terrace.
You have recently renovated some bedrooms?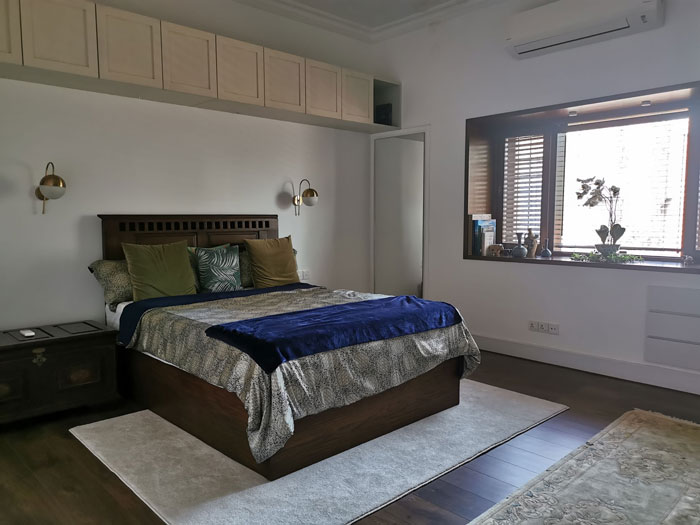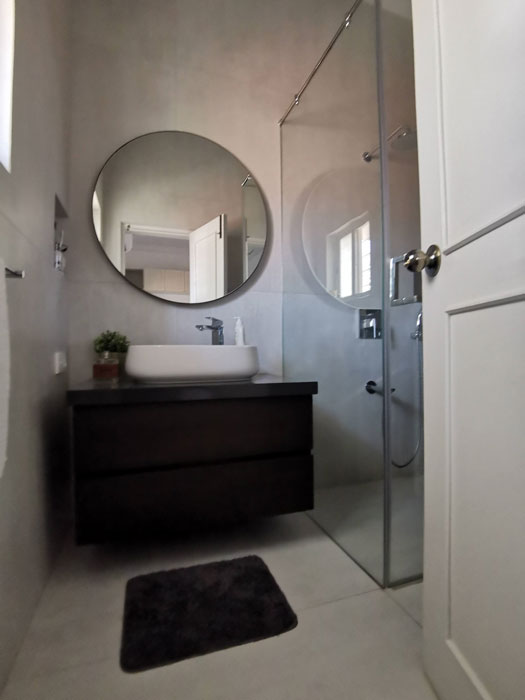 Yes, the bedrooms and bathrooms were completely renovated, including the flooring etc. We chose mellow and pastel hues. The overall feel is one of comfort with elegance.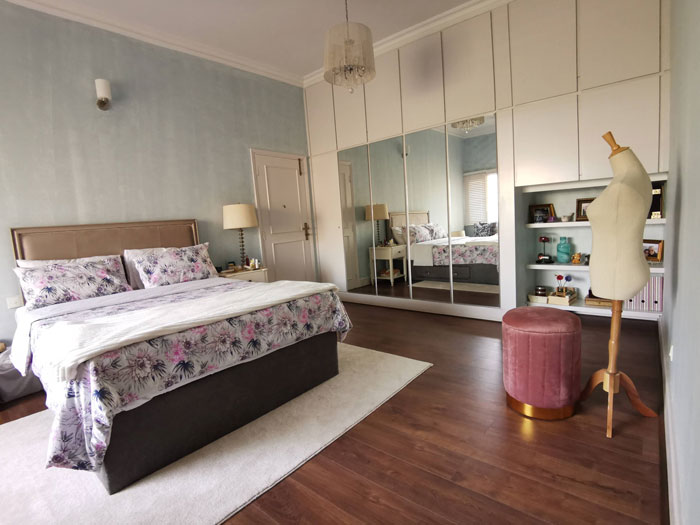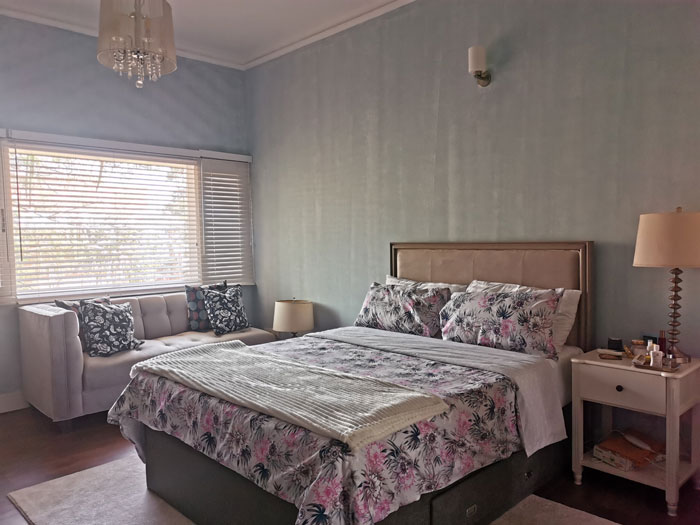 The paint finish on the bedroom wall adds a lot as do the light fittings.