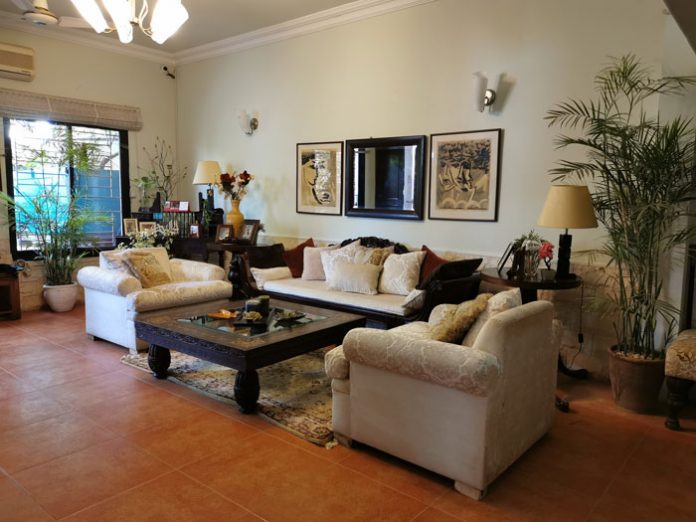 This cosy home in Karachi is defined by comfortable spaces and is filled with paintings, plants and pets. The homeowner has raised a family of four daughters while taking in pets and strays whom she finds it impossible to turn away.
On a scorching afternoon, she welcomed us into her home and plied us with refreshing home made lemonade while chatting about her home.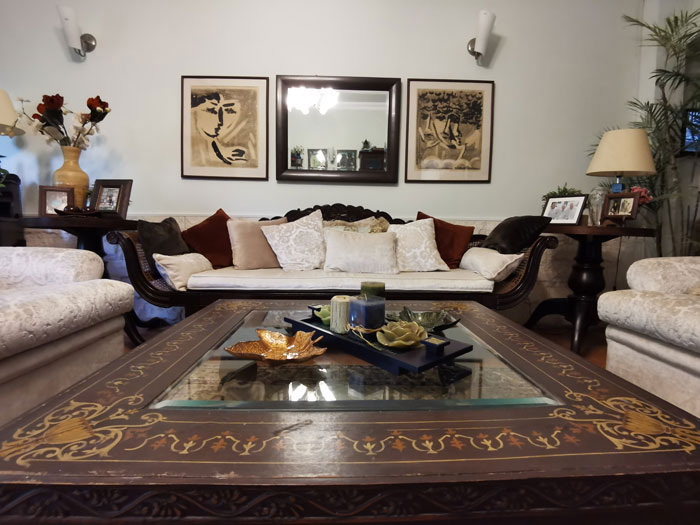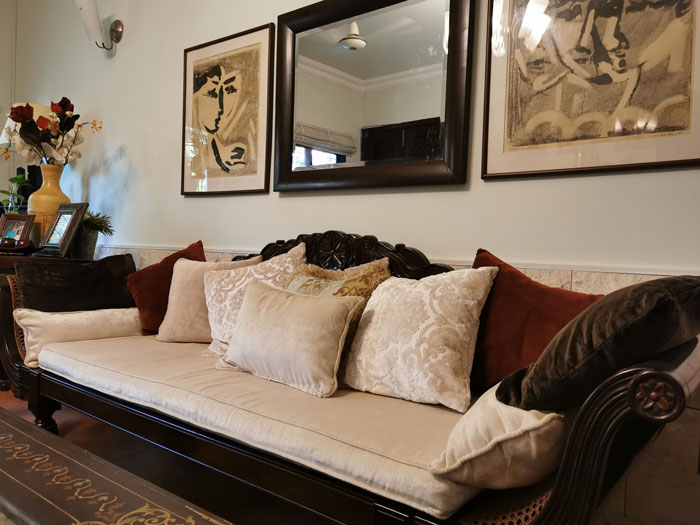 Did you buy or build this house?
We bought this house many years ago because I wanted to be close to my mother. We had it completely renovated at the  time, walls were demolished, the ceiling raised etc. And I bought new furniture and completely did the interiors as well. But during the heavy rainfall in Karachi a few years ago, the house was completely flooded.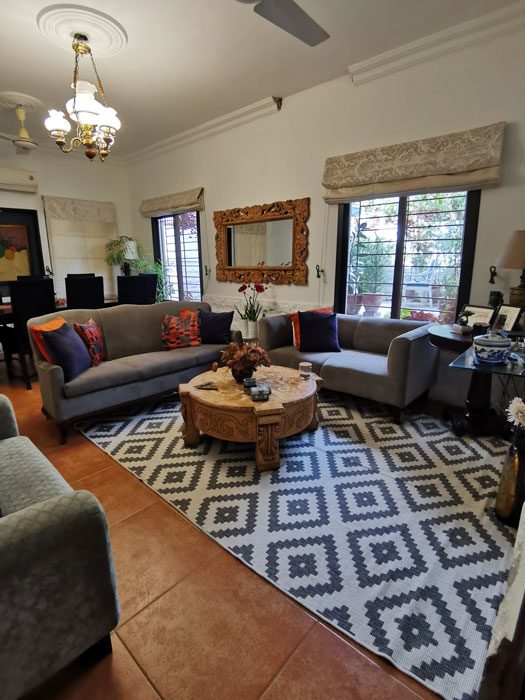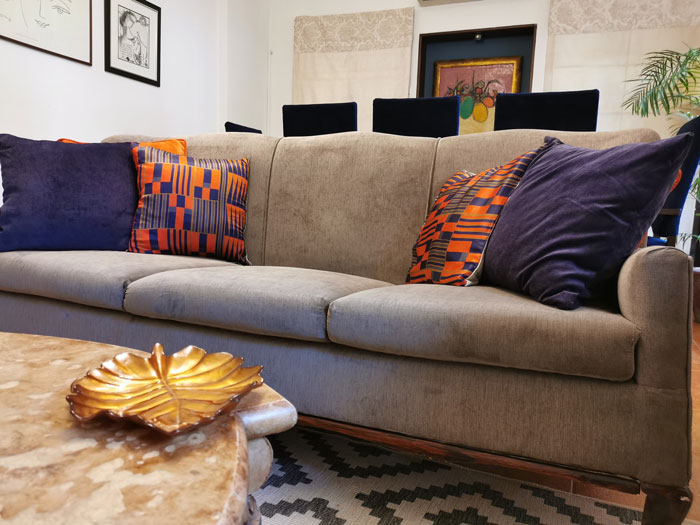 Everything was ruined. The doors, the walls, all the woodwork, my furniture was all ruined. After the rains, we salvaged what we could and made repairs. But many of my things were spoiled.
Are there any pieces the home that are special to you and which were hopefully not damaged?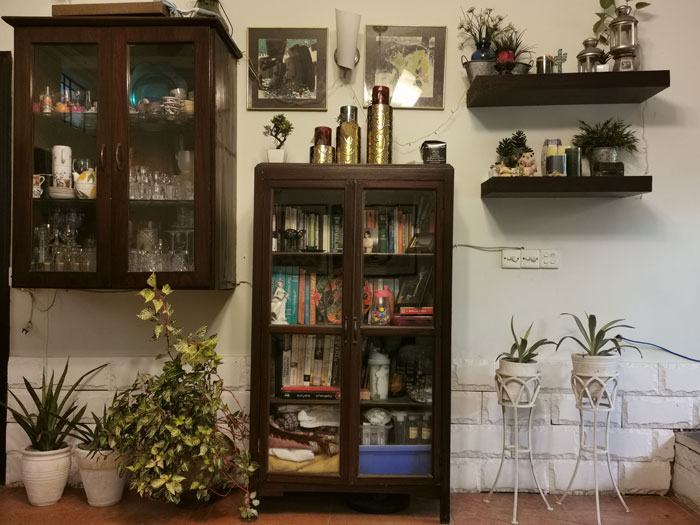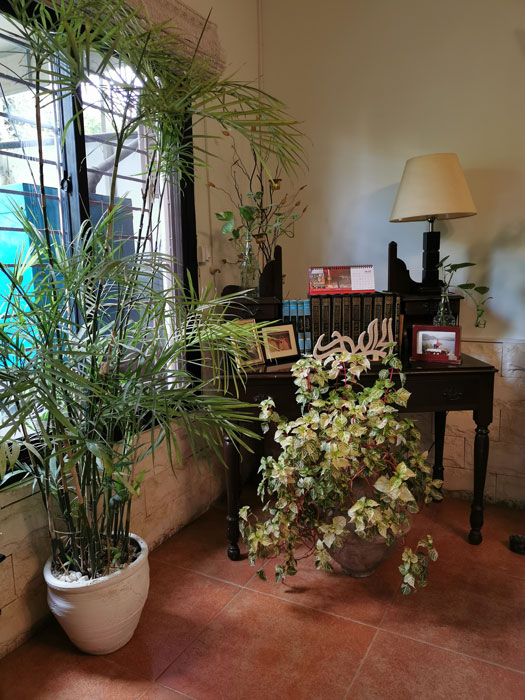 There are some old family pieces like the antique writing desk and the cabinet which belonged to my in-laws.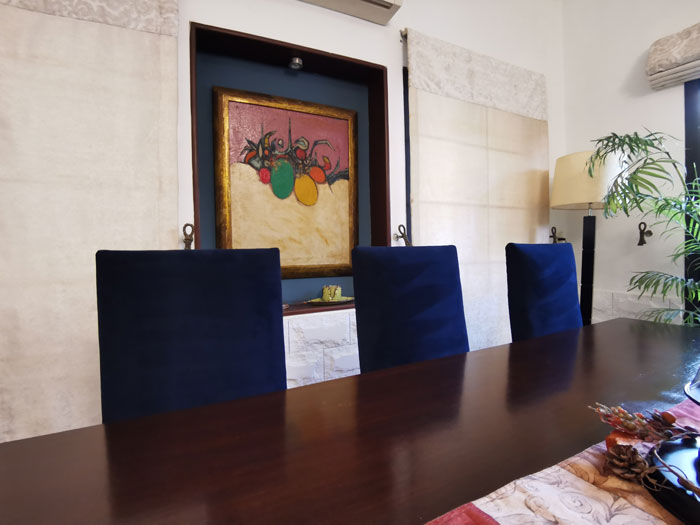 There is also a fantastic collection of paintings which we inherited. We are lucky to have some amazing pieces rom the great Pakistani masters like Ahmed Pervaiz and Sadequain.
Where do you spend the most time?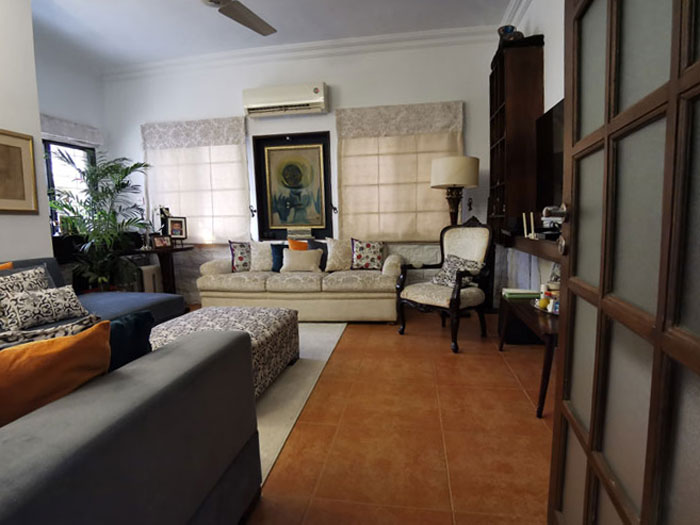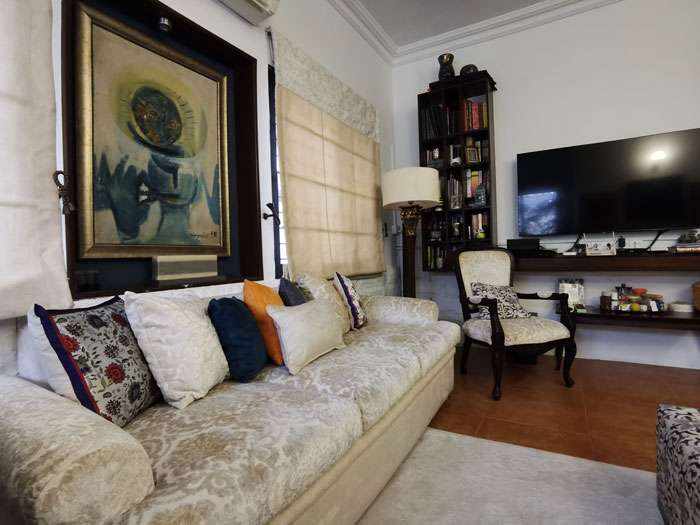 We spend time together as a family in the lounge. But I suppose  we all really unwind in our own rooms.
You have a love for plants?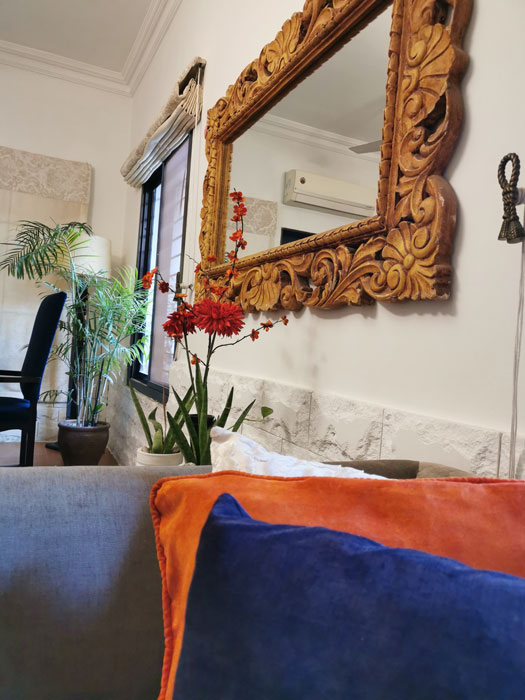 Yes. I love plants and would love to fill the home with them but plants sometimes bring insects in too. So I spray them with a little peppermint or eucalyptus oil mixed with water. This gives the home a fresh scent and keeps away spiders etc.
Photography by Naeema Kapadia