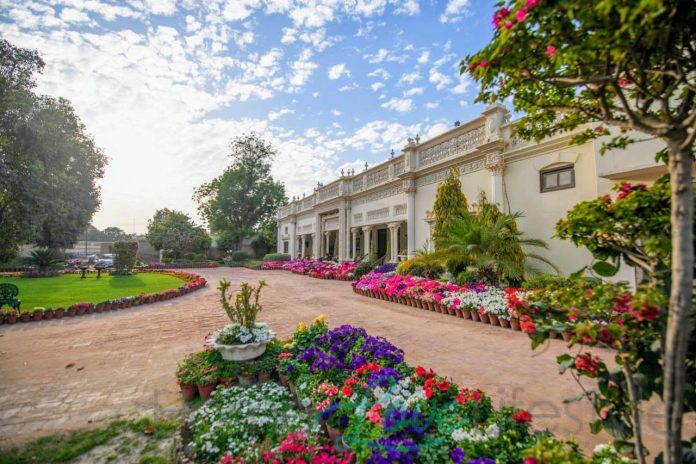 History and beauty come together in this timeless old haveli in Bahawalpur. This charming architectural gem is set in generous grounds adorned with colourful blooms and surrounded by sweeping driveways. Built in the pre-partition era, the colonial residence favours a mix of Mughal and European influences. Corinthian columns and jaali (lattice) patterns come together in pleasing harmony in this example of Anglo-Indian architecture.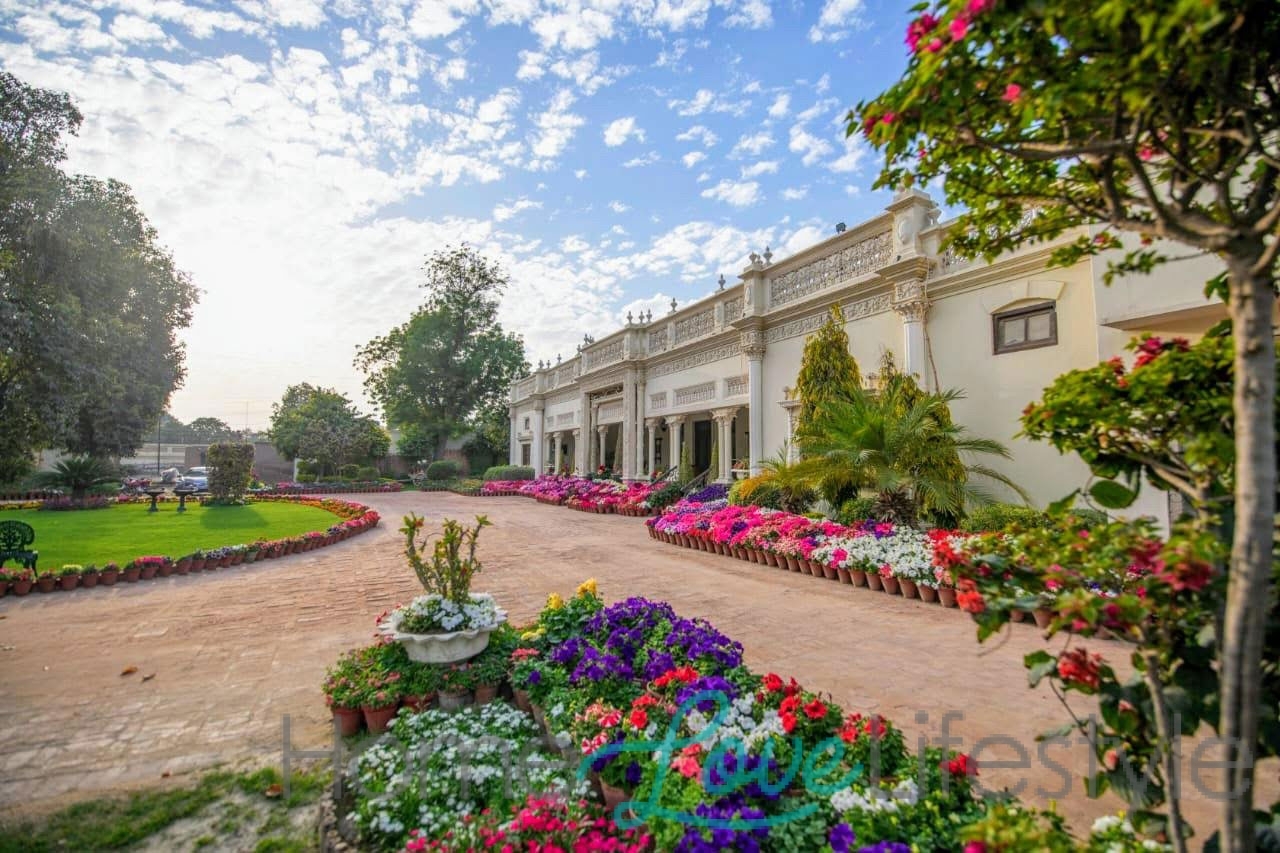 This is the ancestral residence of the homeowners  Sadia and Nauman Ali Haque who live here with their three lovely children. Sadia wrote in to us and we were awed by the scale and history of her beautiful home.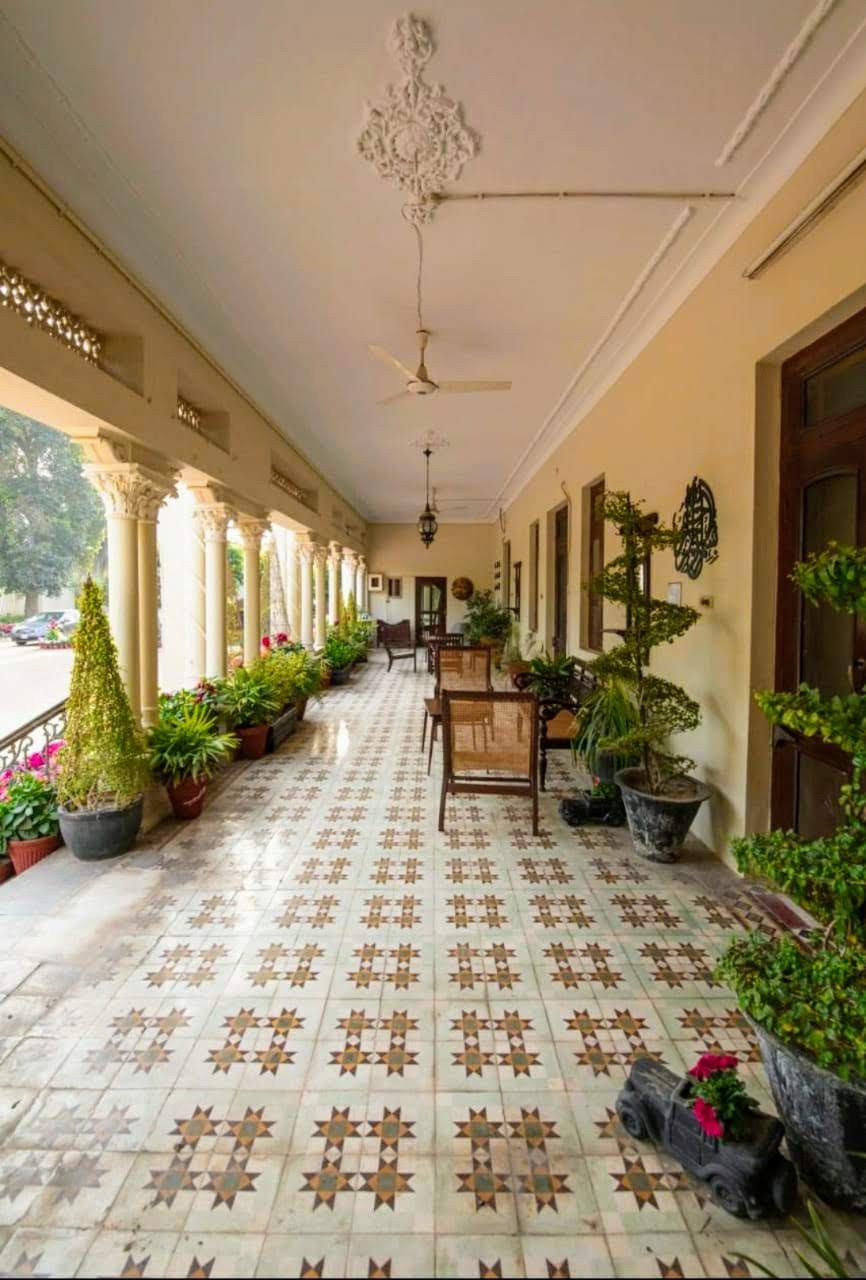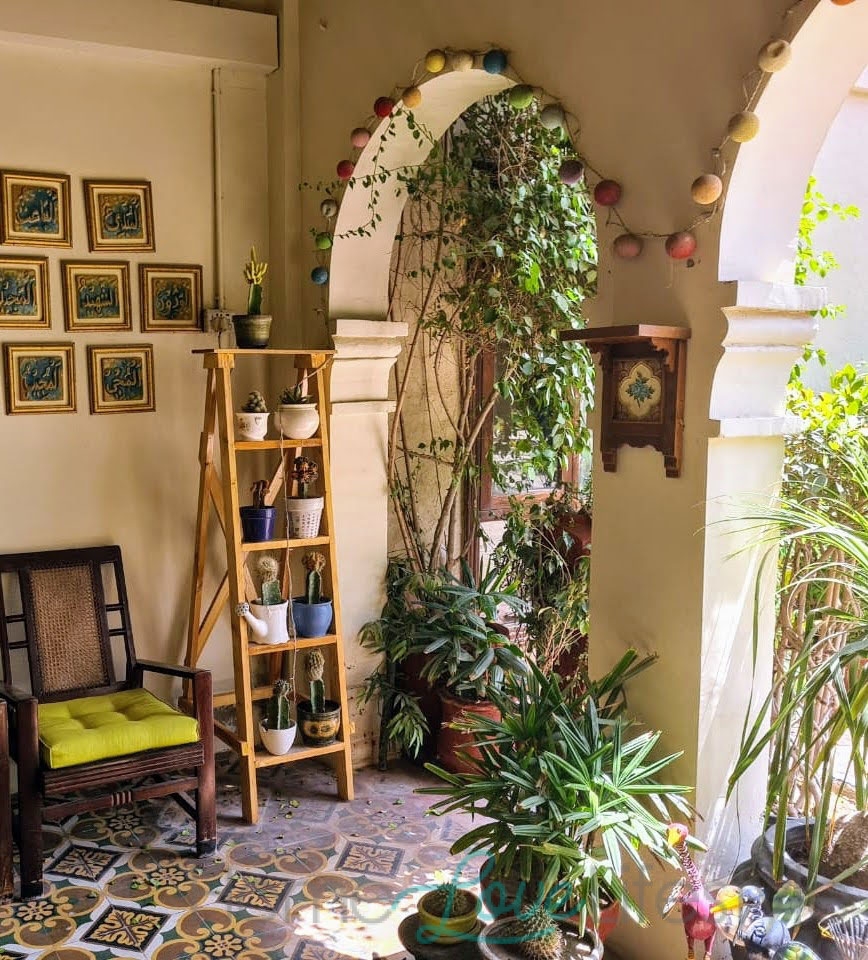 How did your family come to acquire this haveli?
My great-grandfather purchased this property in 1930. He was physician to the Nawab of Bahawalpur and was given this residence to live in. But he later purchased it from the Nawab. My husband and I (who are cousins) are the fifth generation of the family to occupy this haveli.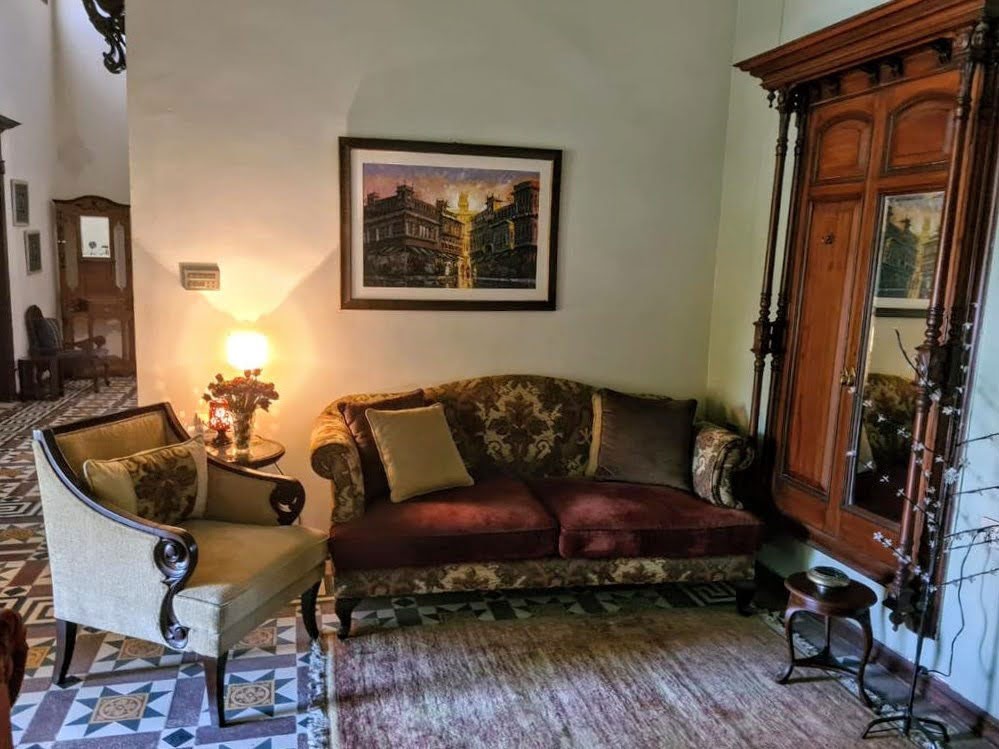 Did you have to carry out extensive renovations?
Not really, because it has always been occupied it has been maintained. But I have further added to the upkeep and decor. However, whatever I have added has to be in keeping with the old world ambience of the house. So it's always old antique pieces.
The beautifully patterned floor tiles are particularly stunning!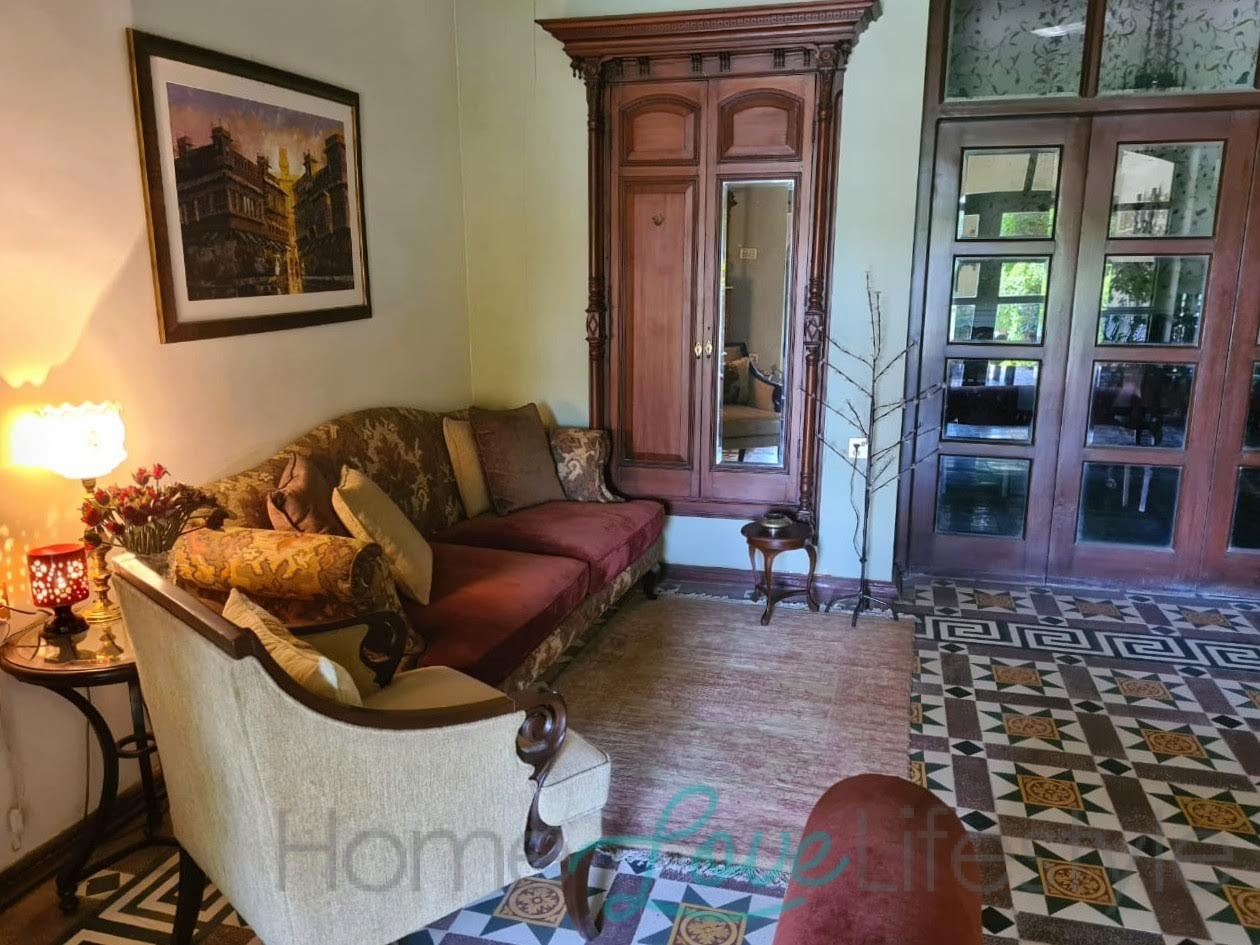 Yes. But I had to replace some very damaged areas. I wanted the same old material and look. So I went all the way to Karachi and purchased tiles from an old Parsi home which was being pulled down. But the tiles in other areas are the original ones.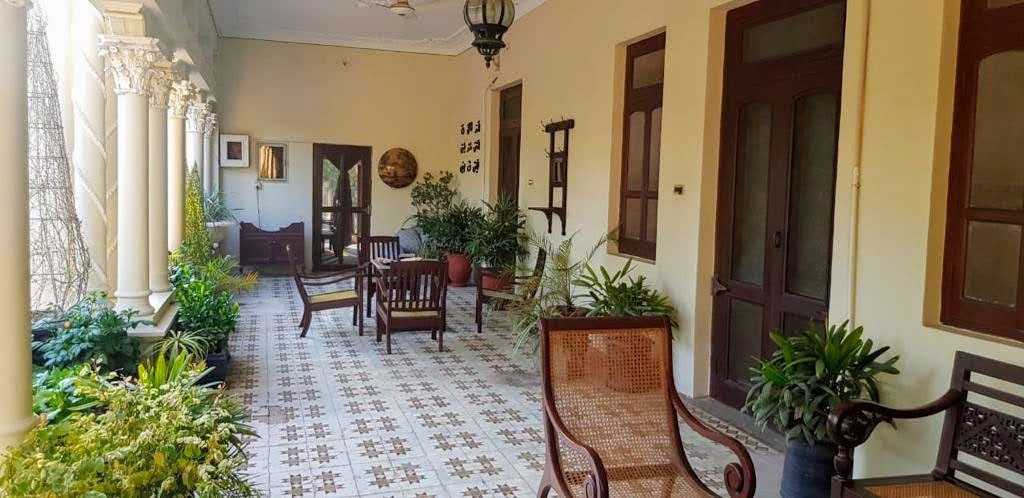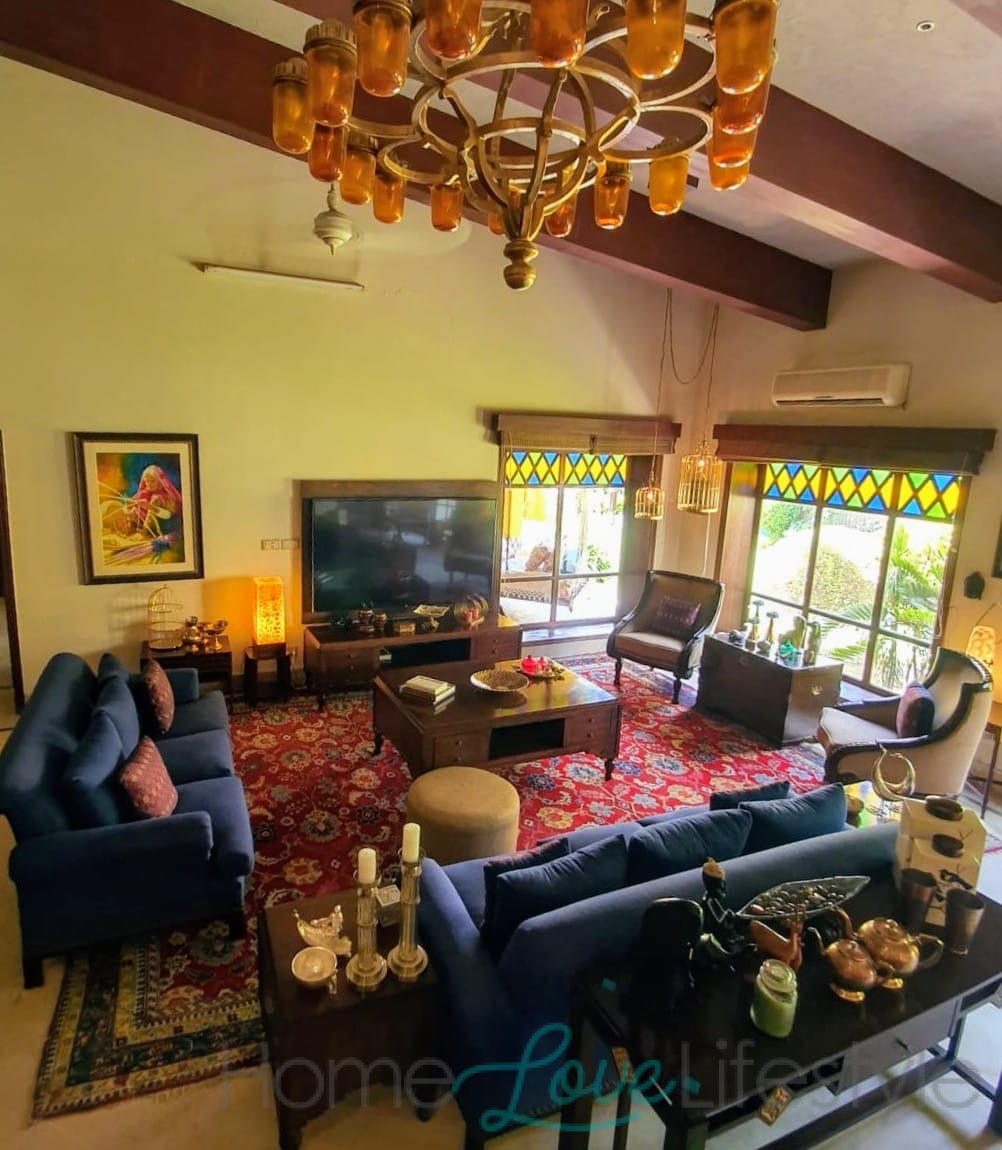 These old homes were designed keeping the hot Bahawalpur summers in mind.
Yes. The house has very high ceilings and thick walls which keep it cool. Then there are doors and windows opening onto the long verandah from all sides. So it is very breezy. The roshandans are not used now because of the dust. I have put coloured glass there. But that was another feature for keeping the house cool.
You must have also inherited many old pieces of furniture?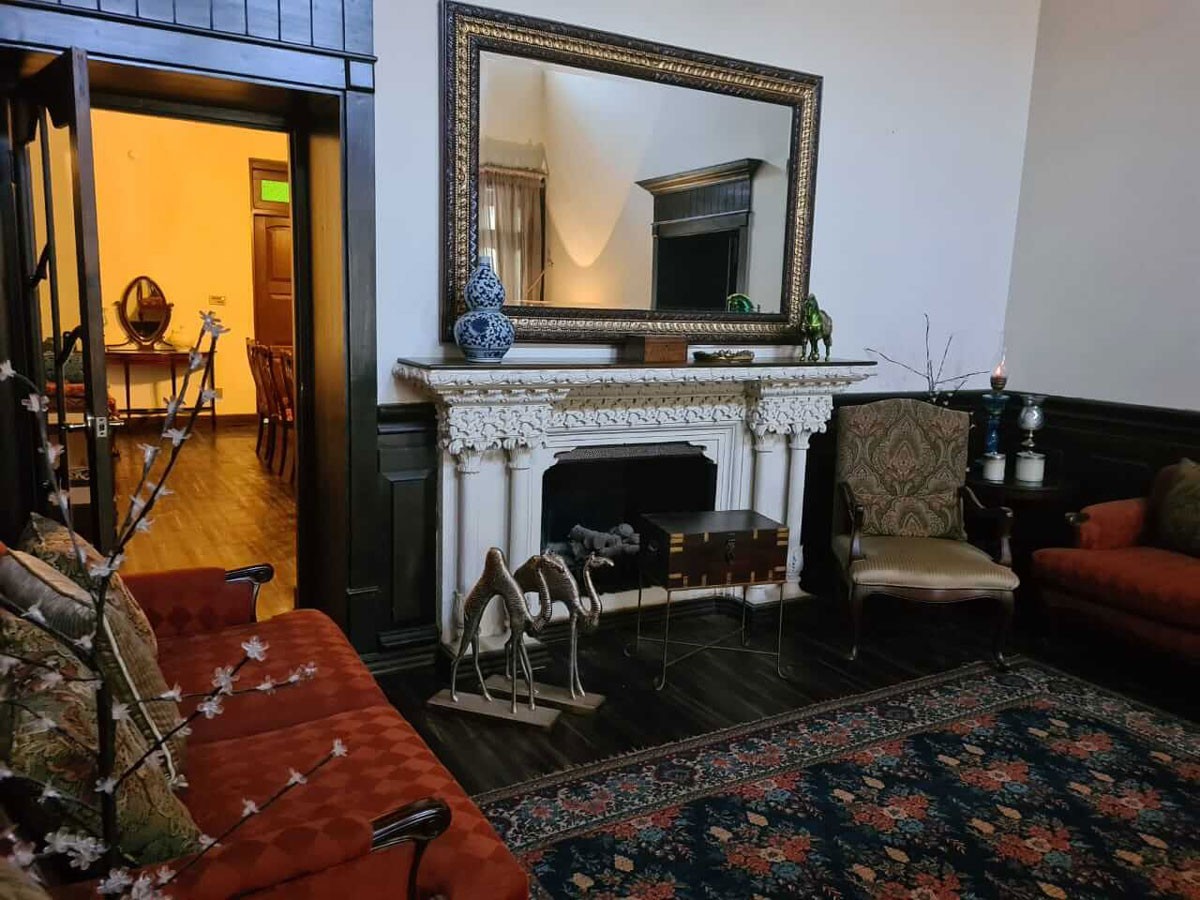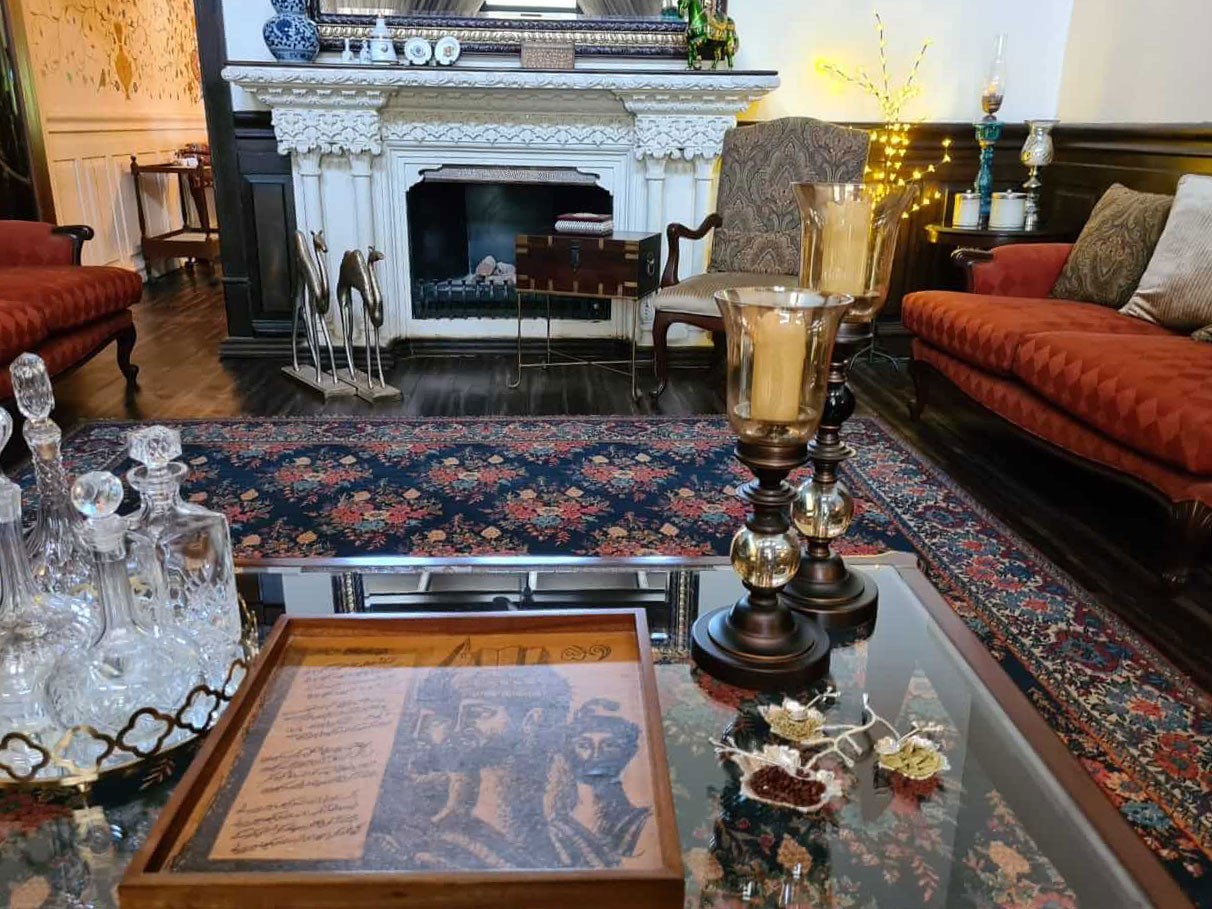 Oh yes! There are many beautiful pieces passed down to us. But some of my favourites are quaint pieces like a singhar or grooming table for men, which is now in my drawing room and converted into a table. I also have my great-grandfathers medical box which he carried with him. I had it polished and added some brass hinges to restore it.
There is a stunning carpet in your drawing room. Is that also inherited?
No. But it is also very old. I bought it from a Parsi family. It is a silk, hand-knotted carpet and I fell in love with it when I saw it. I knew it was perfect for the haveli. As I said I am always looking for antiques.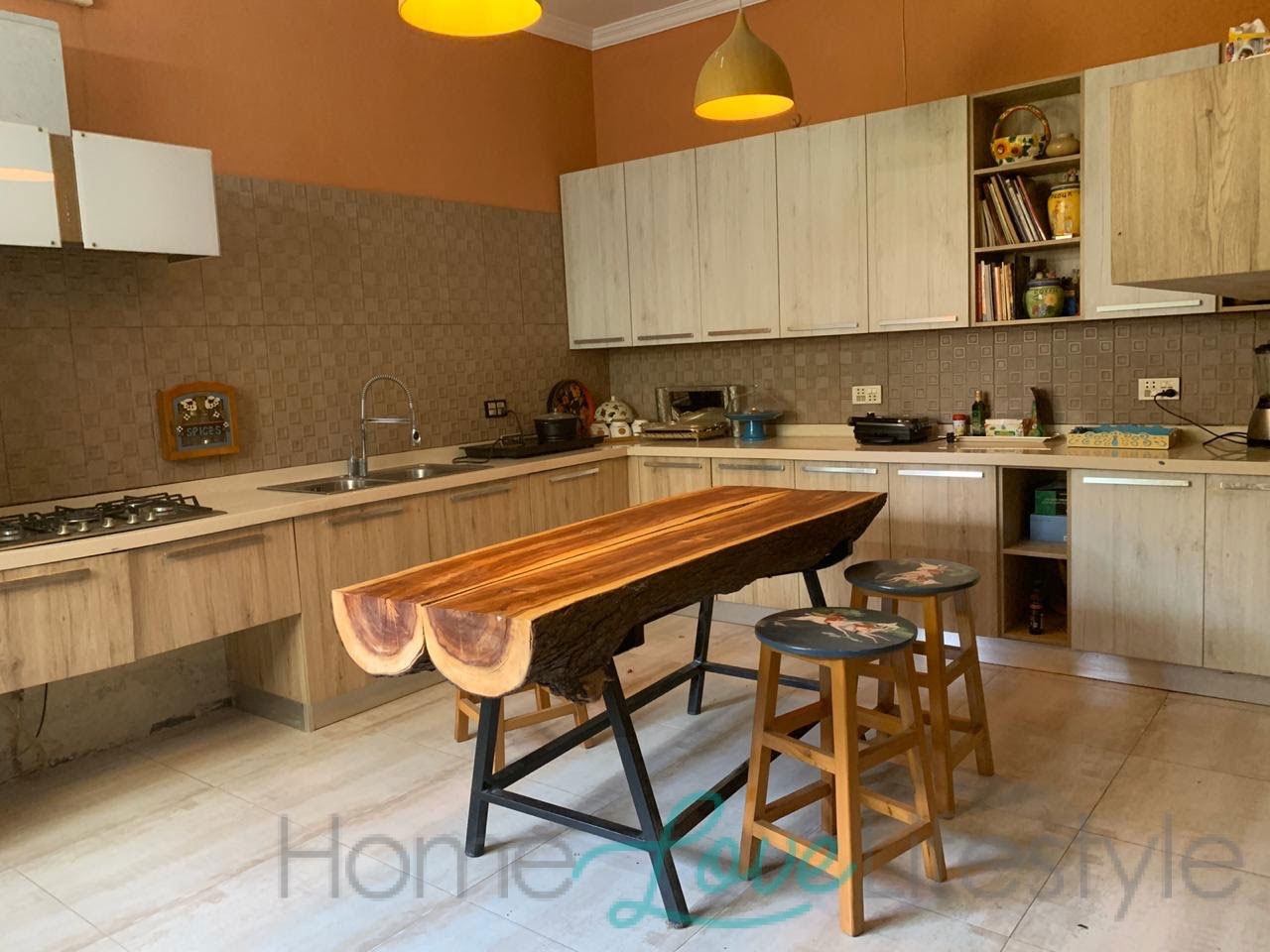 Your kitchen is completely modern though.
Yes, the kitchen is completely new. In fact, the log table and stools there have been designed by me. But the wall plates outside the kitchen are all antiques.
So you design interiors yourself as well?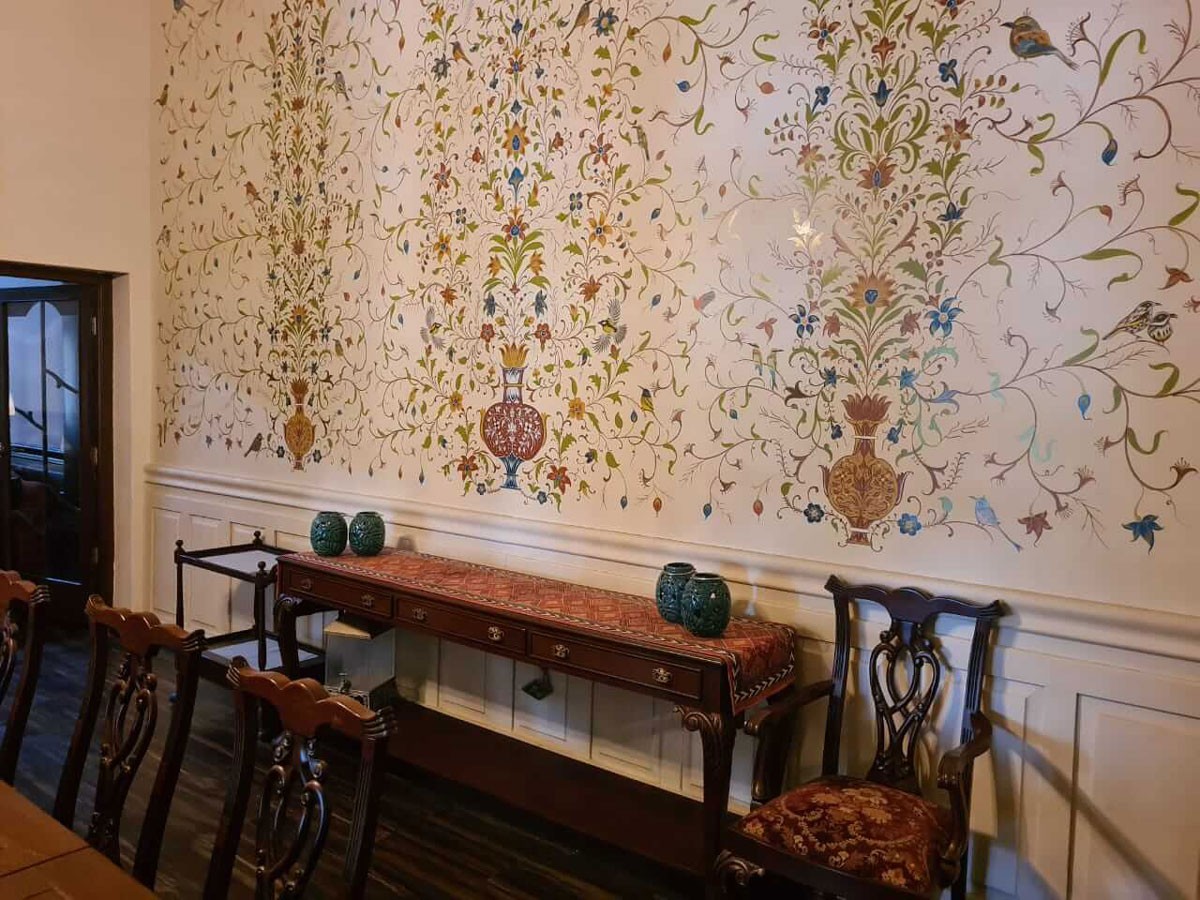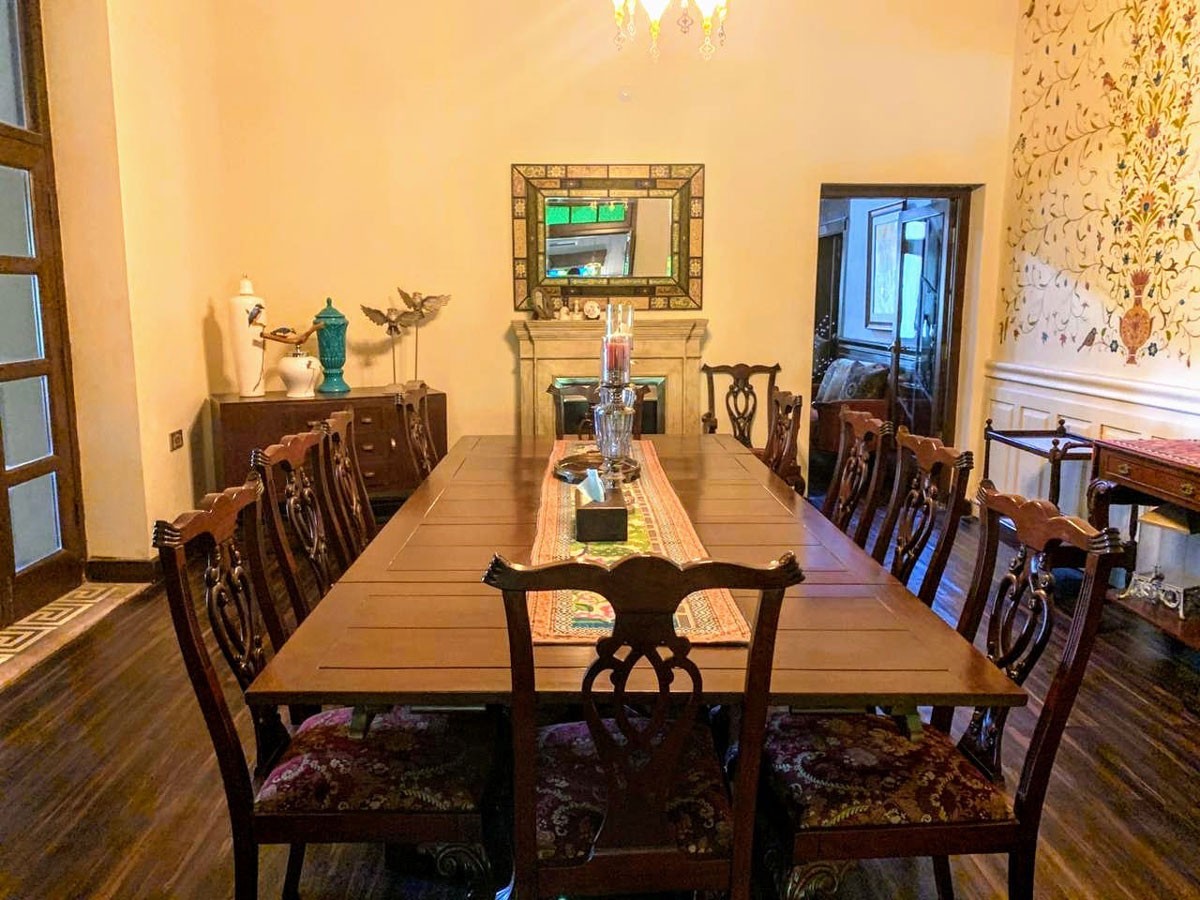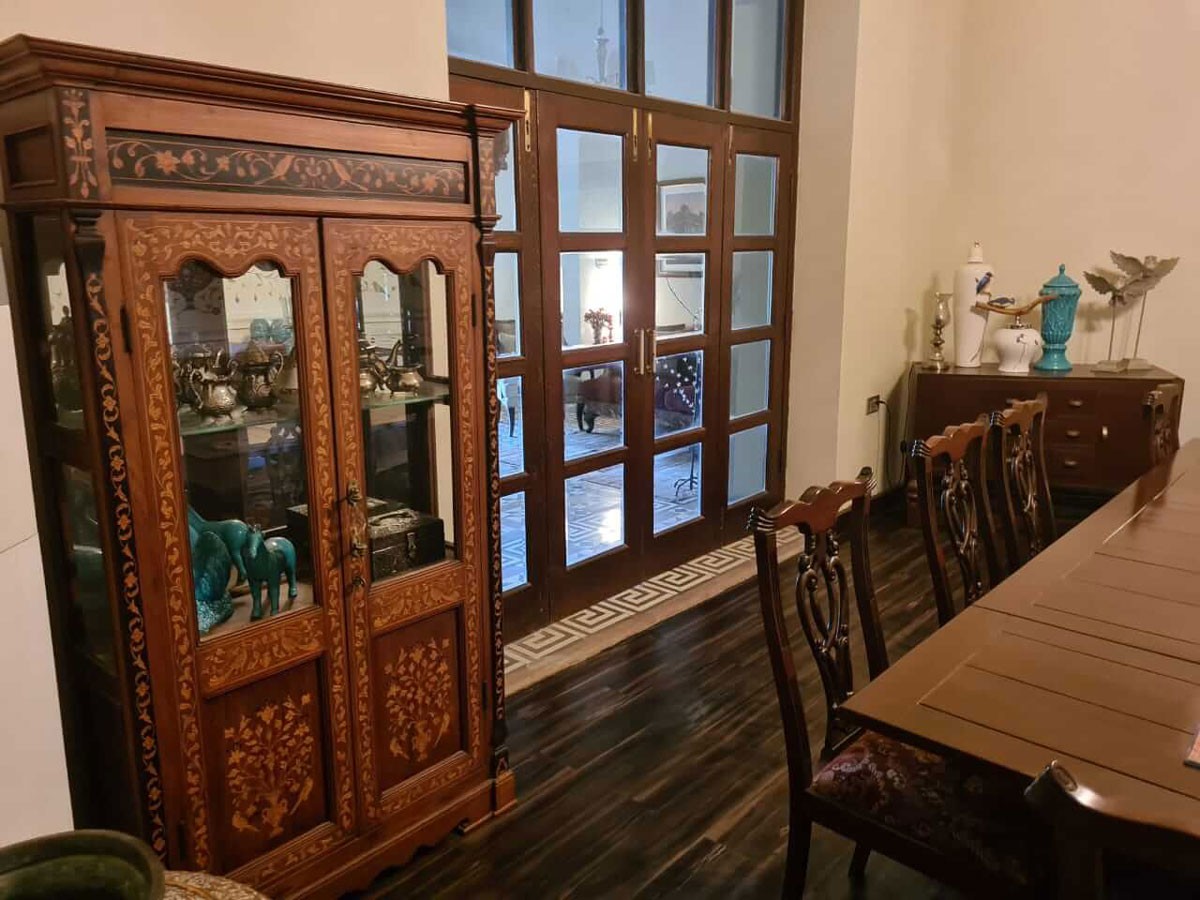 Yes. One of my pet projects in the haveli is my dining room. I had a mural painted on the wall there with the bird theme. I brought in the artist who had painted murals for the Serena Hotel. The cabinet in the dining room is an old inherited piece and it holds my prized collection of antique silver.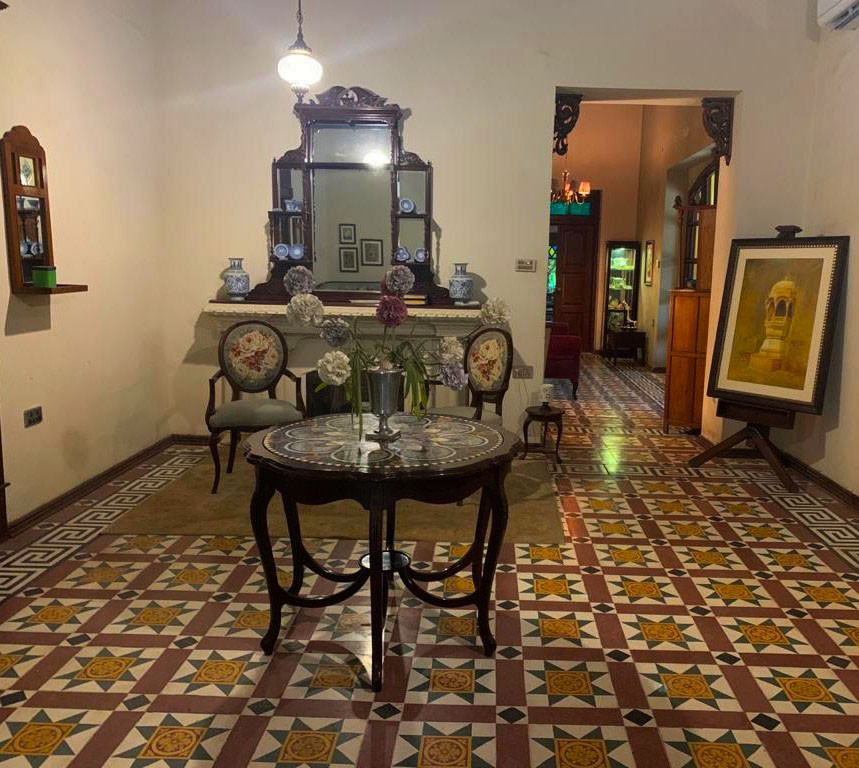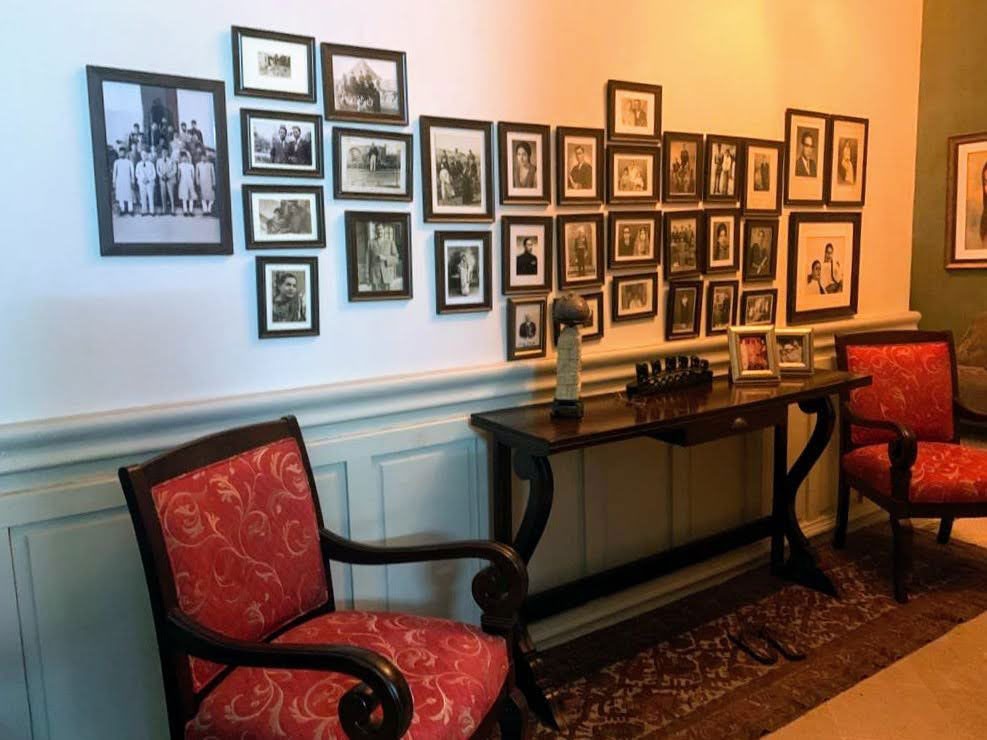 What are your other favourite things in the home?
There are so many things! I love the wall with old photographs of our ancestors. The orange chairs there are also very old and have been passed down to us. I also love the table in my entrance which I had made. It is a replica of a table with mosaic inlay in the Noor Mahal Bahawaplpur.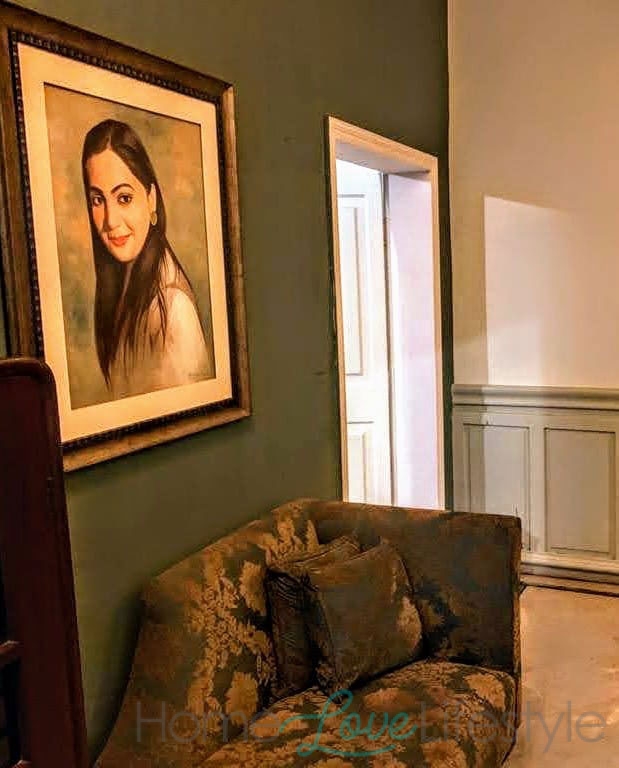 And there is portrait of you on the wall as well?
That was a present from my friends to me. I am fortunate to have a lot of good friends.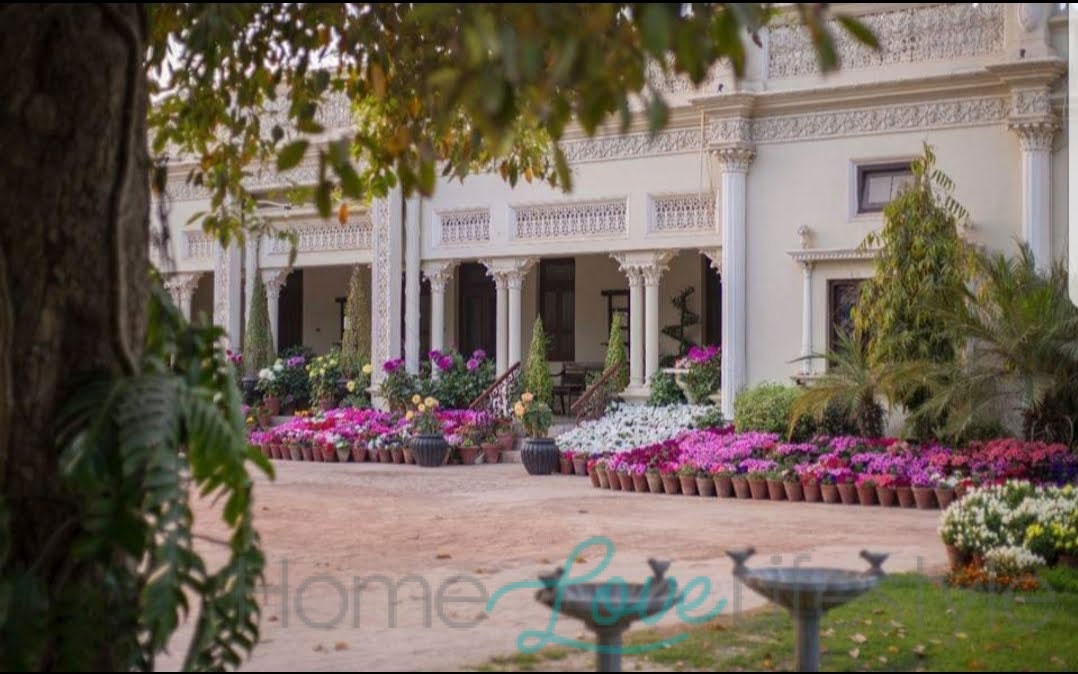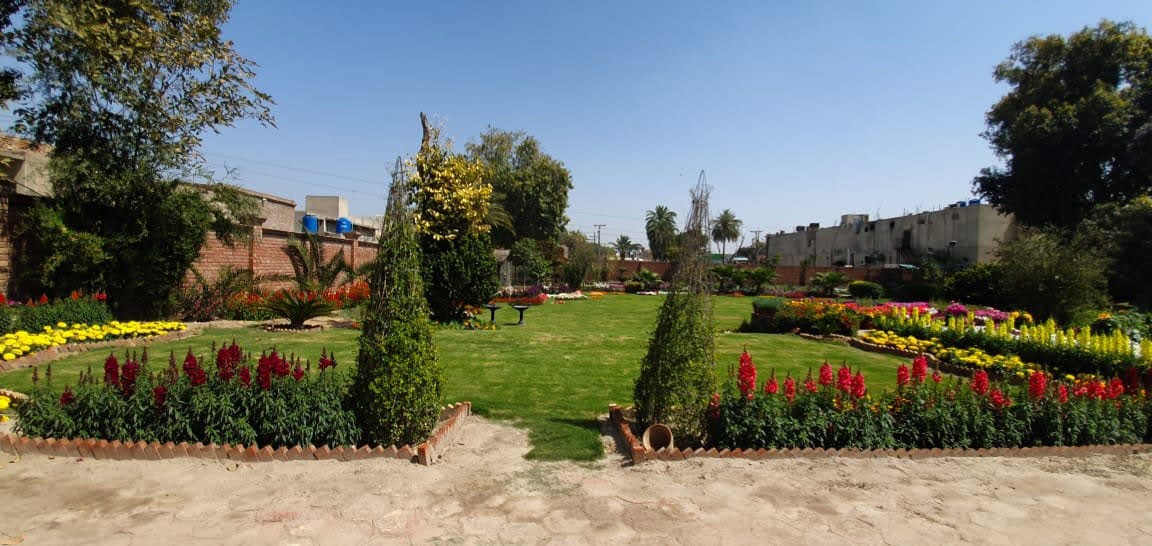 Who oversees your beautiful garden?
Both my husband and myself are passionate about gardening and we win prizes every year.
With such a beautiful home, you must be entertaining a lot?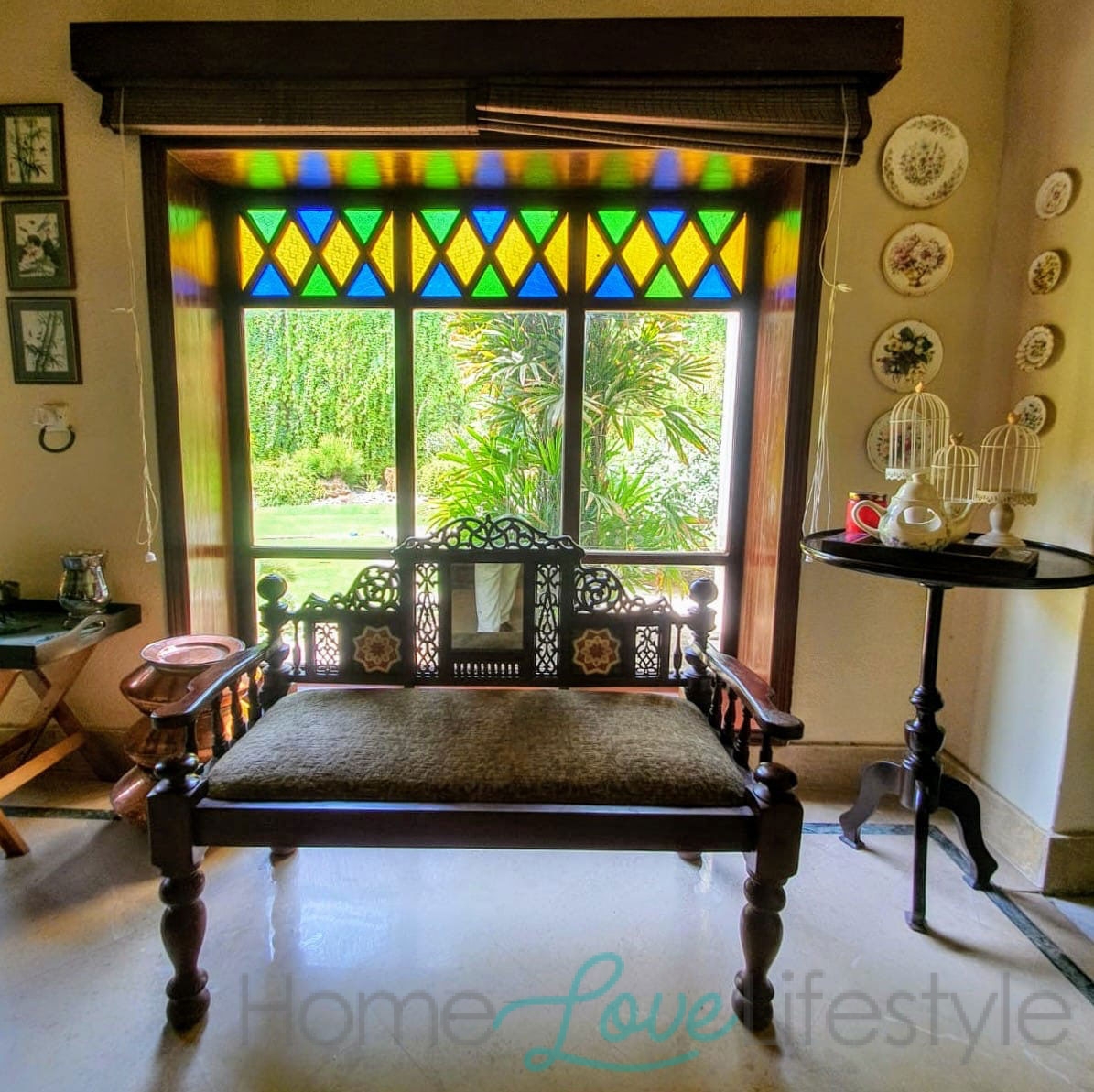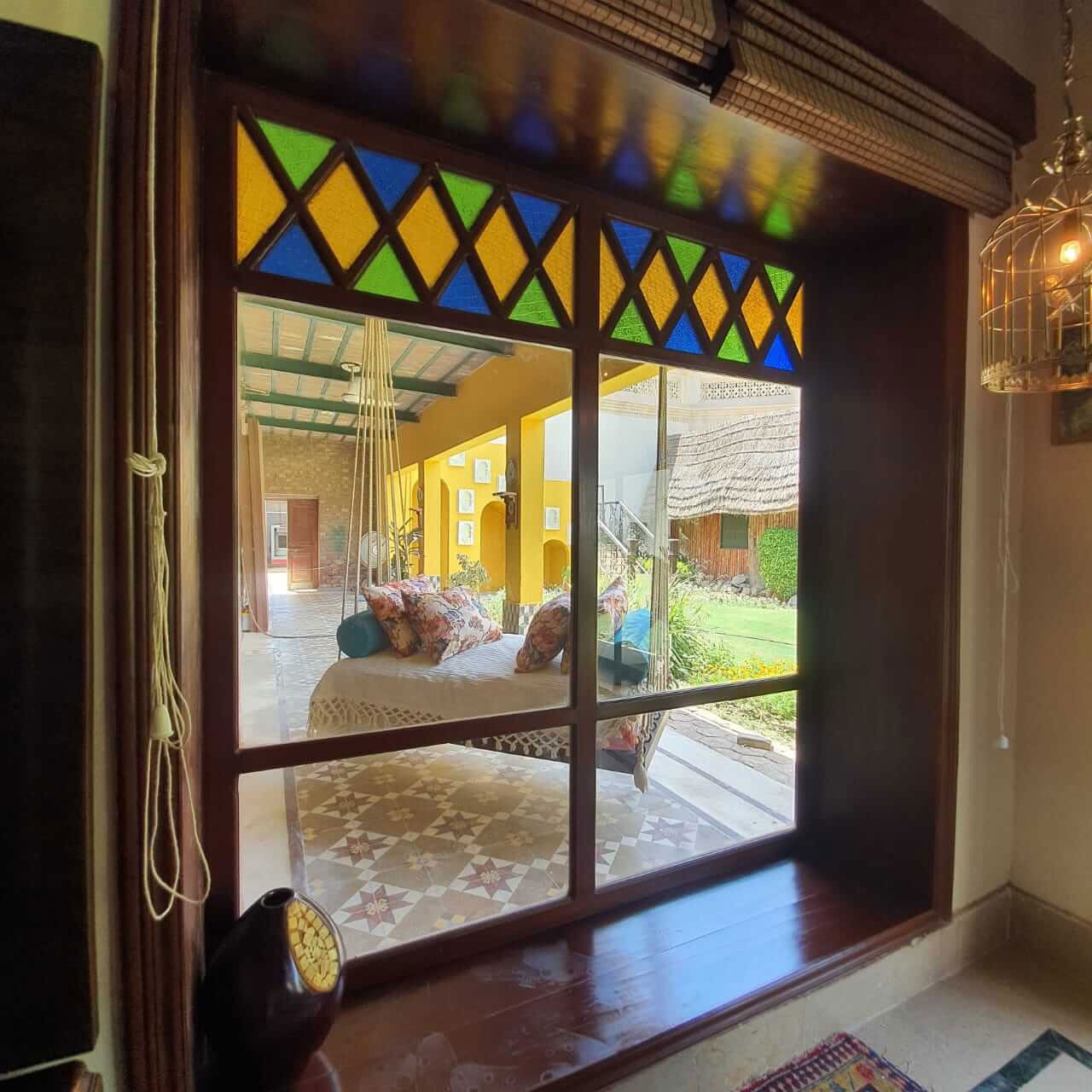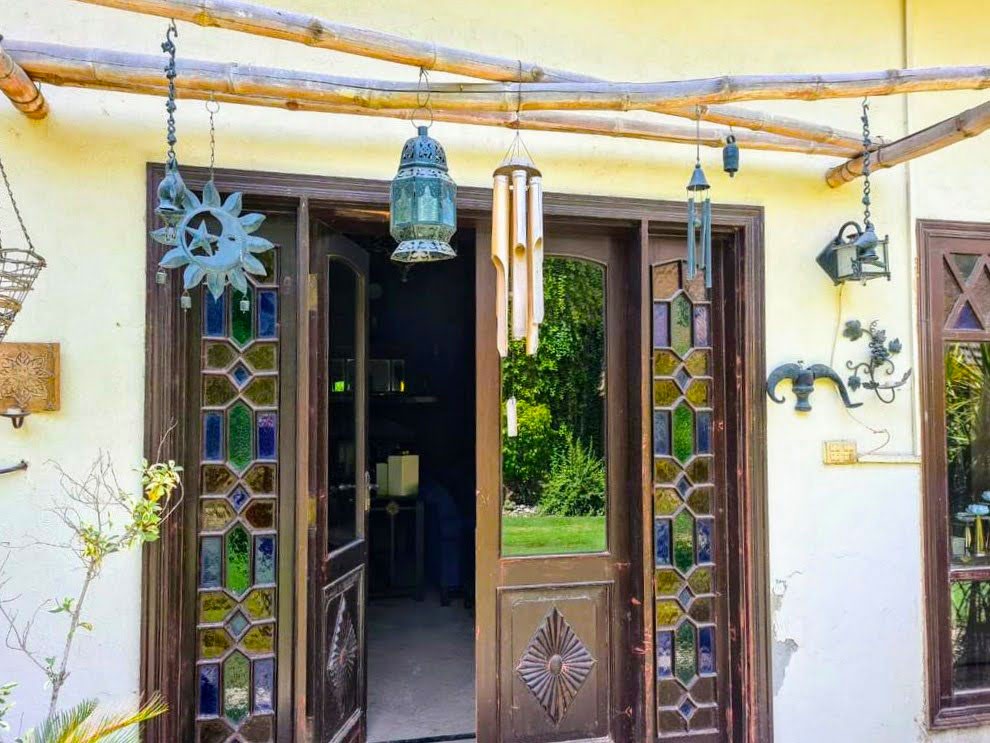 Before the corona pandemic, yes. We would have lots of garden parties, chaand raat events, parties for my female friends etc.
You mentioned that two films have also been shot here.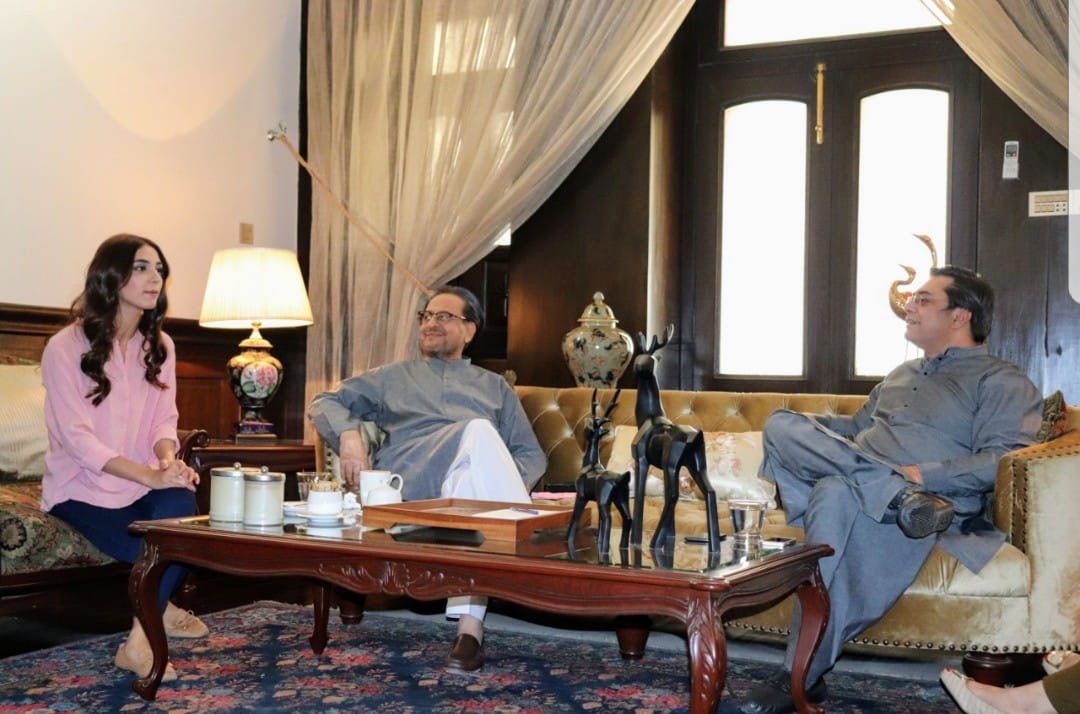 Yes. One was Paray Hut Love and I was so thrilled to have Nadeem sahib visit my home and he wrote down some wonderful poetry for us in my visitor's book. Another upcoming film London Nahin Jaongi was also filmed here. It's a Humayun Saeed starrer. He is also a wonderful, humble person.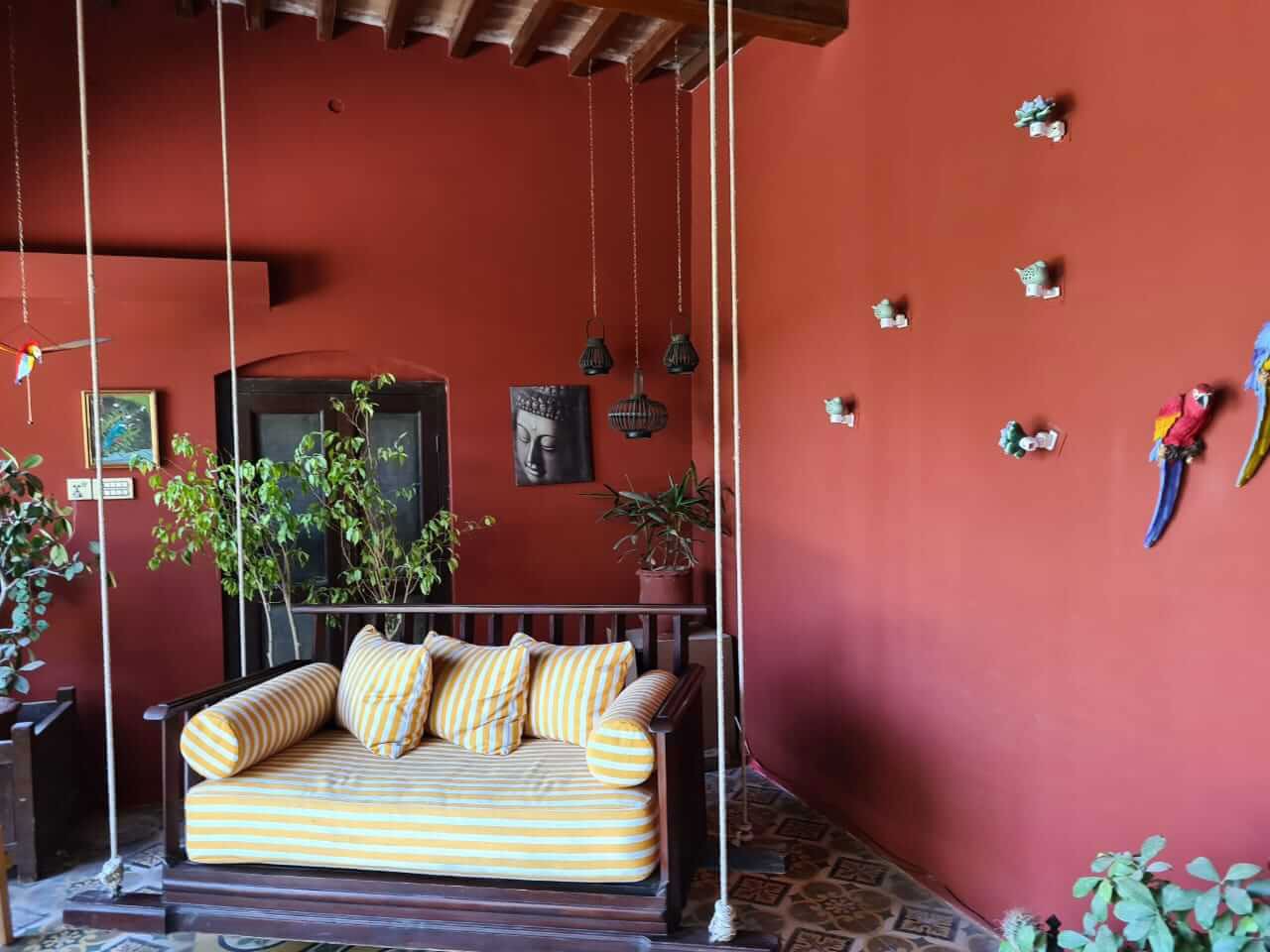 I love so much about this house. But I would probably say my front verandah. I sit there on the yellow jhoola and listen to music or read magazines when I want to really relax.
Photos courtesy the homeowner