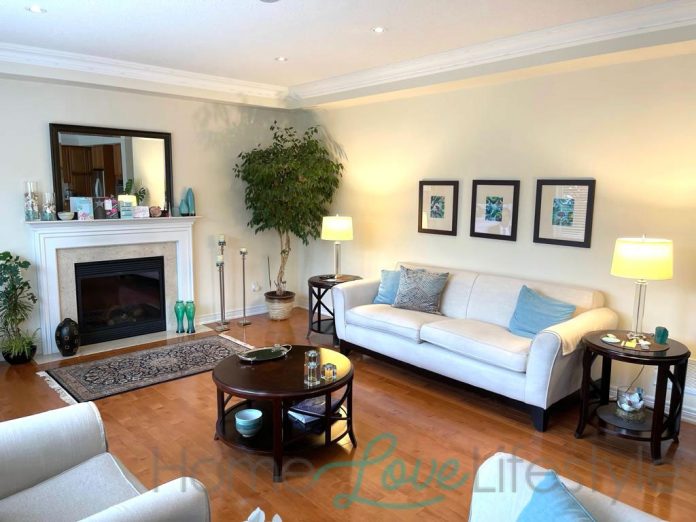 This bright and spacious residence in Oakville Canada, is home to Samman and Omer Kiani. Clean lines and carefully picked pieces of furniture lend the home an open, modern yet comfortable feel. Samman and her family have lived in Canada for 23 years. Although she is a doctor by training, Samman assists her husband in his construction business.She has raised her two boys, who are adults today, in this home which continues to be a warm and welcoming space for friends and family.
How long have you lived here? Is the home self-styled?
We have lived in our home for 15 years. I have been styling it myself over time.
 How would you describe your design sense?
Mostly transitional to modern with soft & pastel colors. I like things to be organised and I follow the motto "everything in place and a place for everything".
 What is your favourite space in the home ?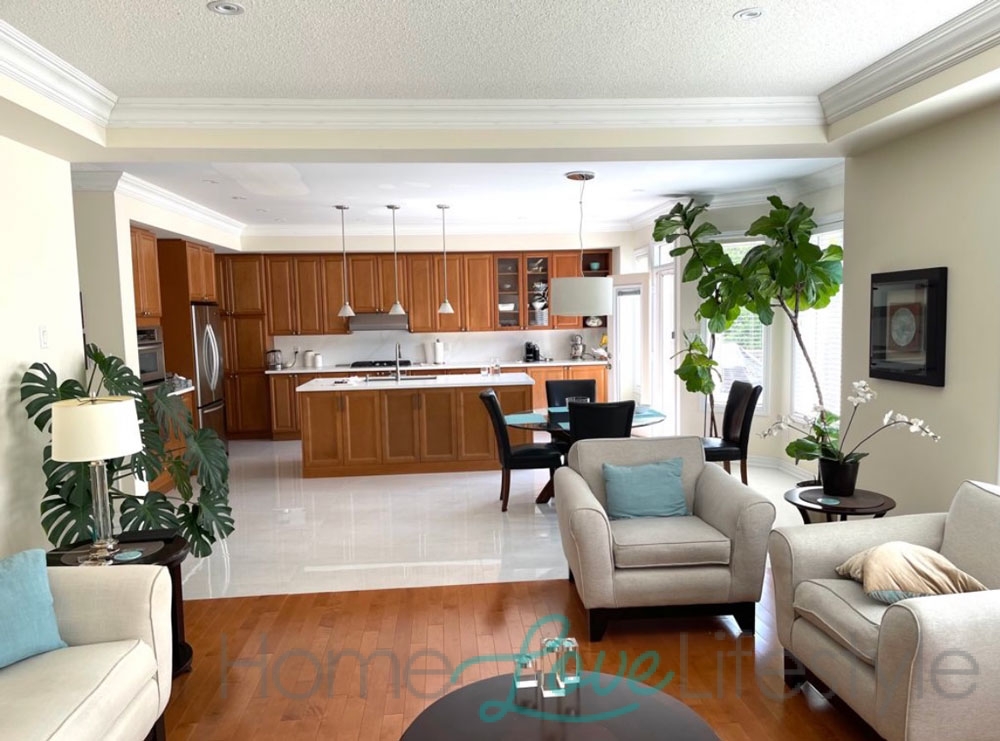 That would be my family room with an open-concept kitchen and breakfast space overlooking the garden!
 Do you use the outdoor areas often?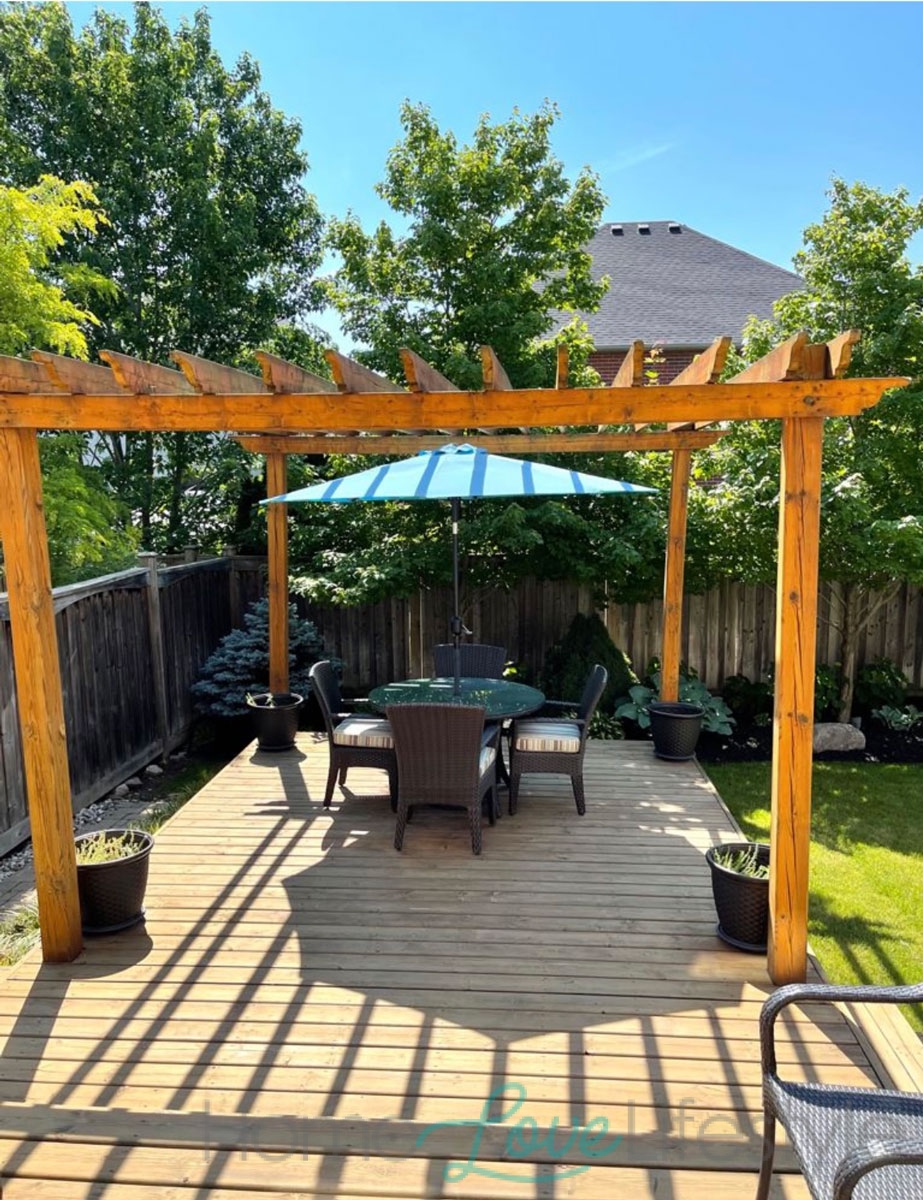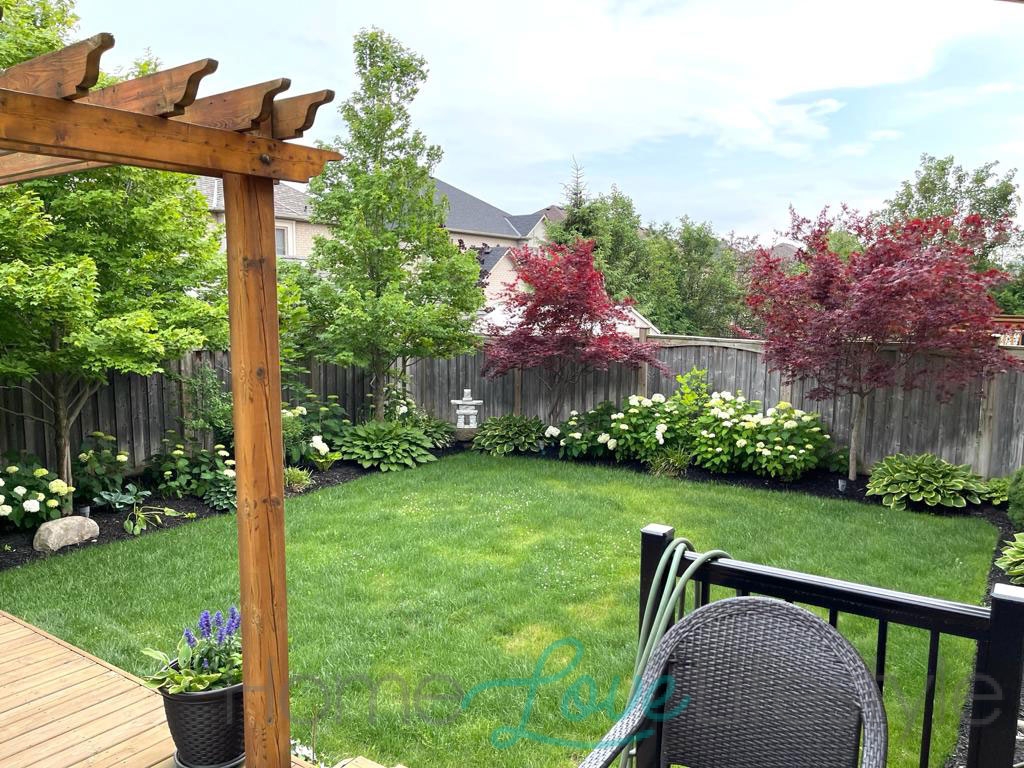 Yes, we try although the weather makes it less user-friendly in winter. We also have lots of plants inside the house and I rely on my husband's green thumb to keep them healthy.
Do you entertain often? How do you use the space then?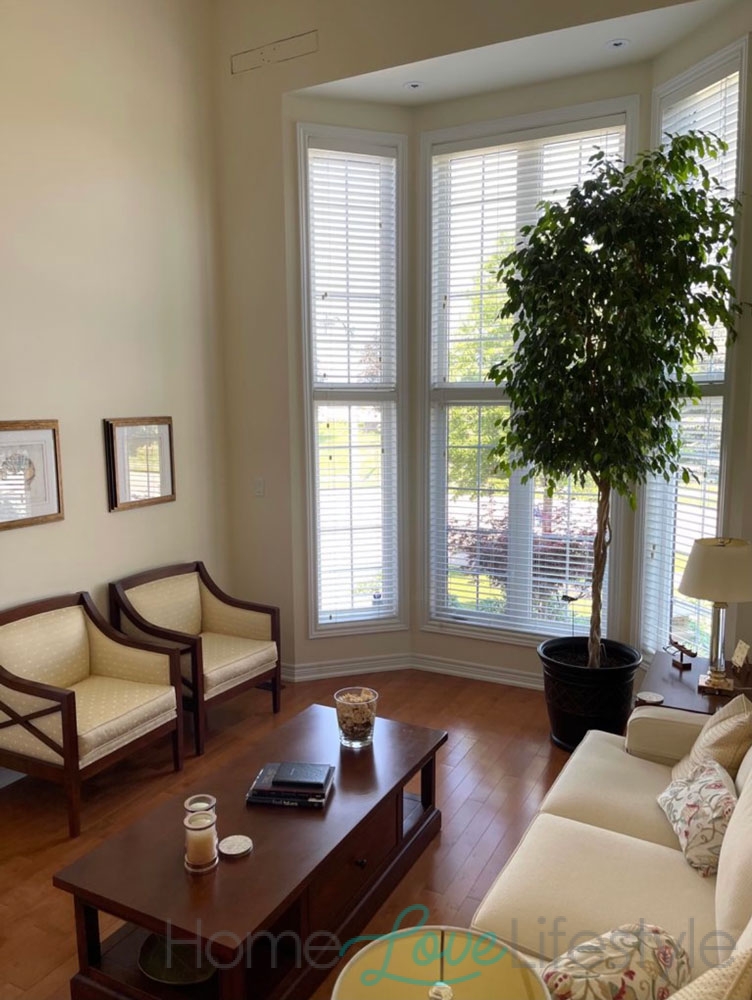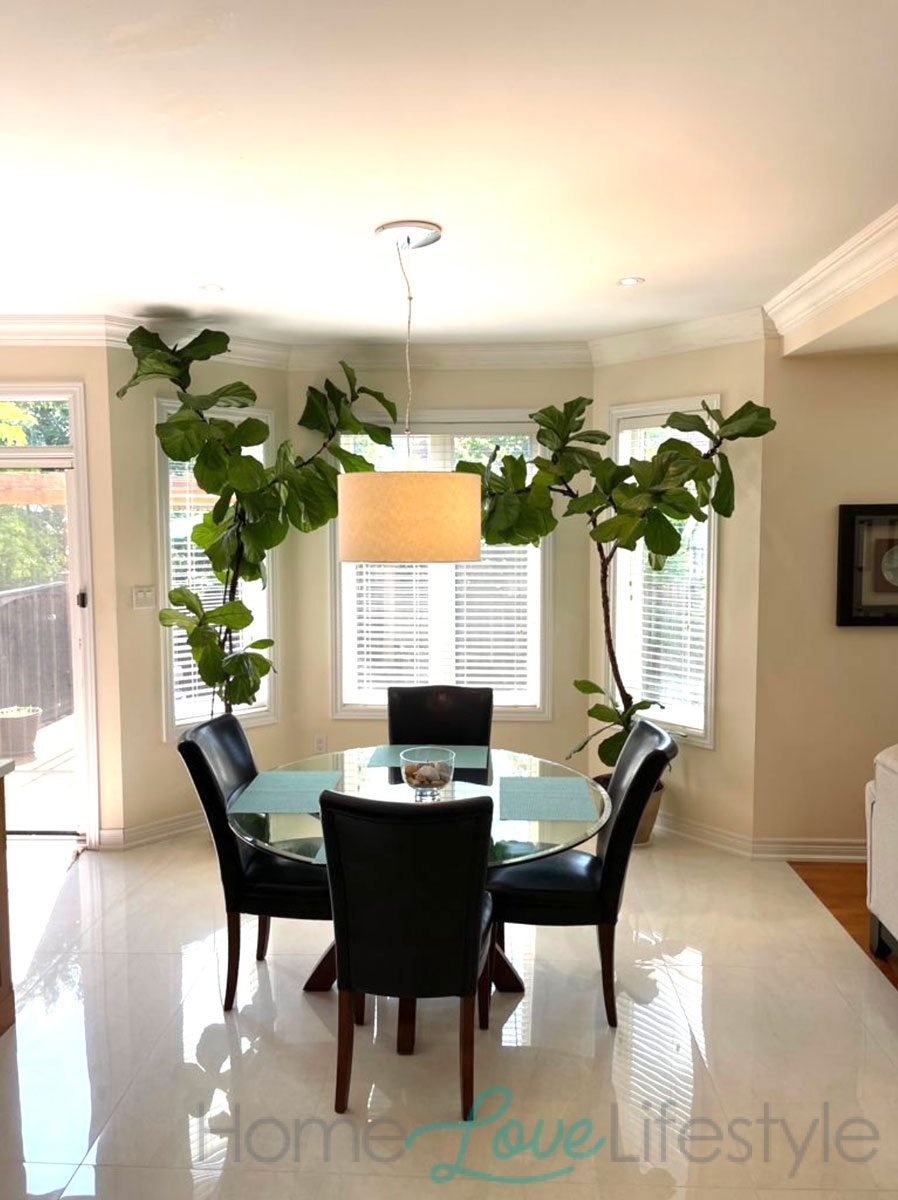 We love to have friends over. I love to cook and bake so the space works very well with good company of friends.
 Is there a special object in the home? Any stories attached?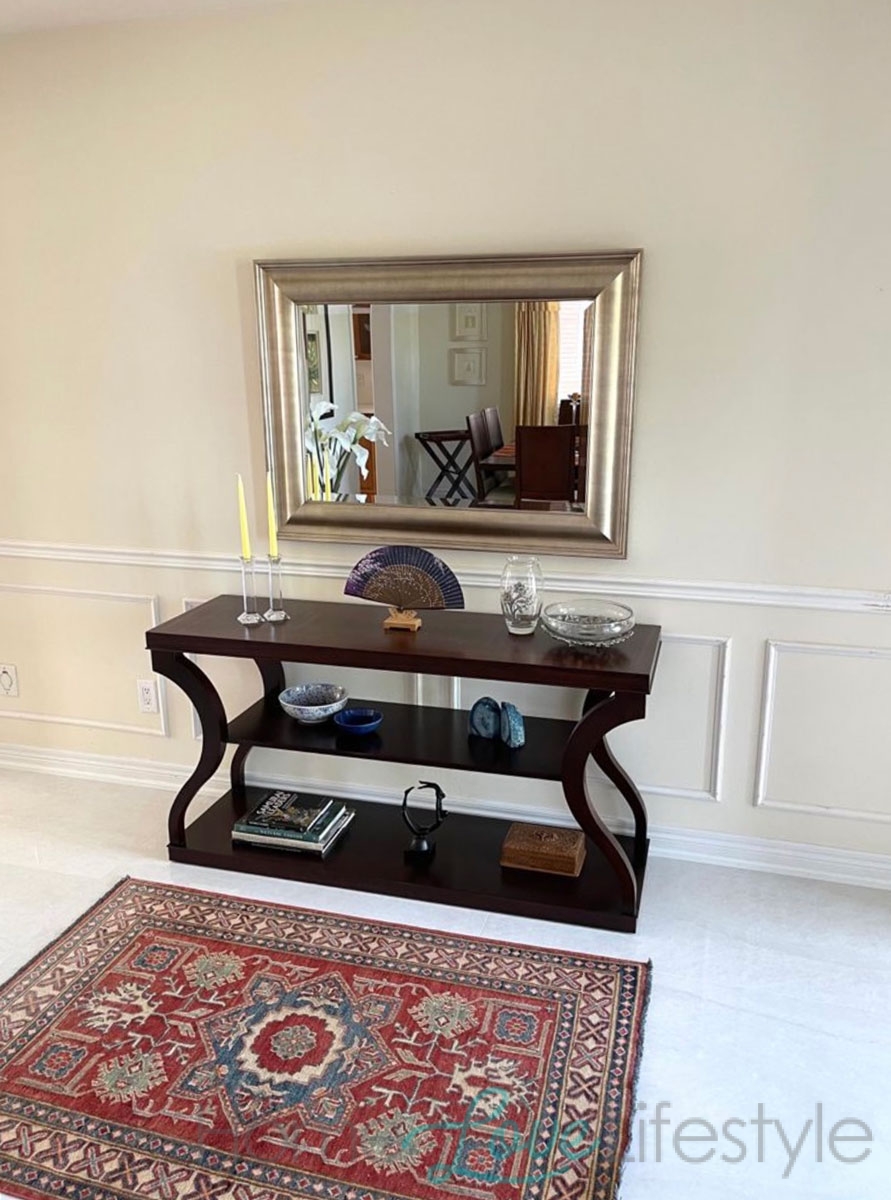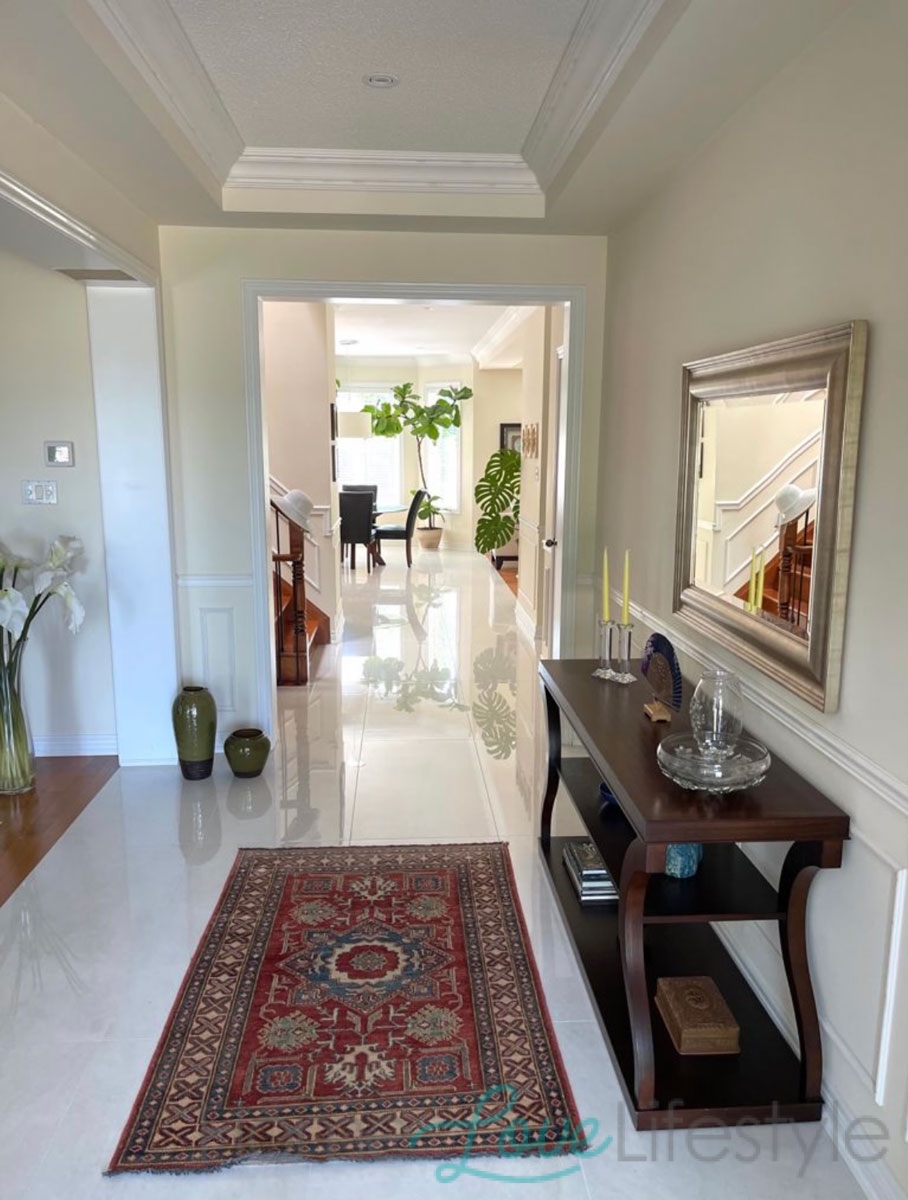 We have carpets we have picked during travels. We have special souvenirs from Hawaii, Italy, Thailand occupying spaces in our home.
 What is your design inspiration?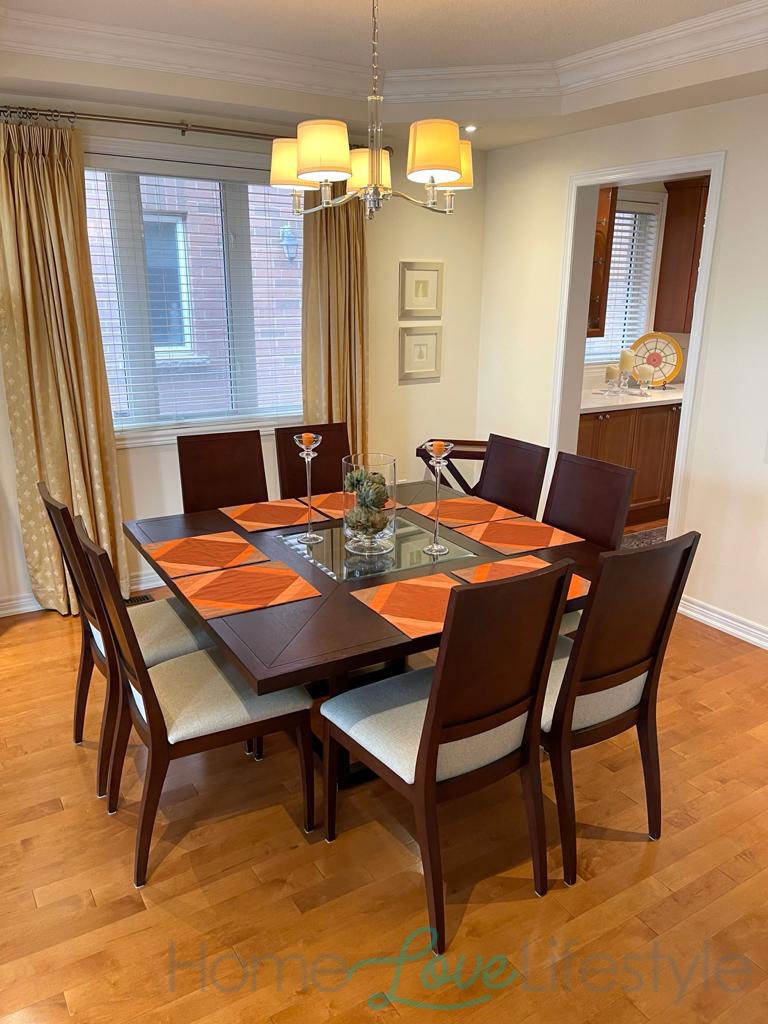 I am a minimalist by nature so believe in less is more concept.  I love a clean-cut look around my home.
 What's more important? Style or comfort?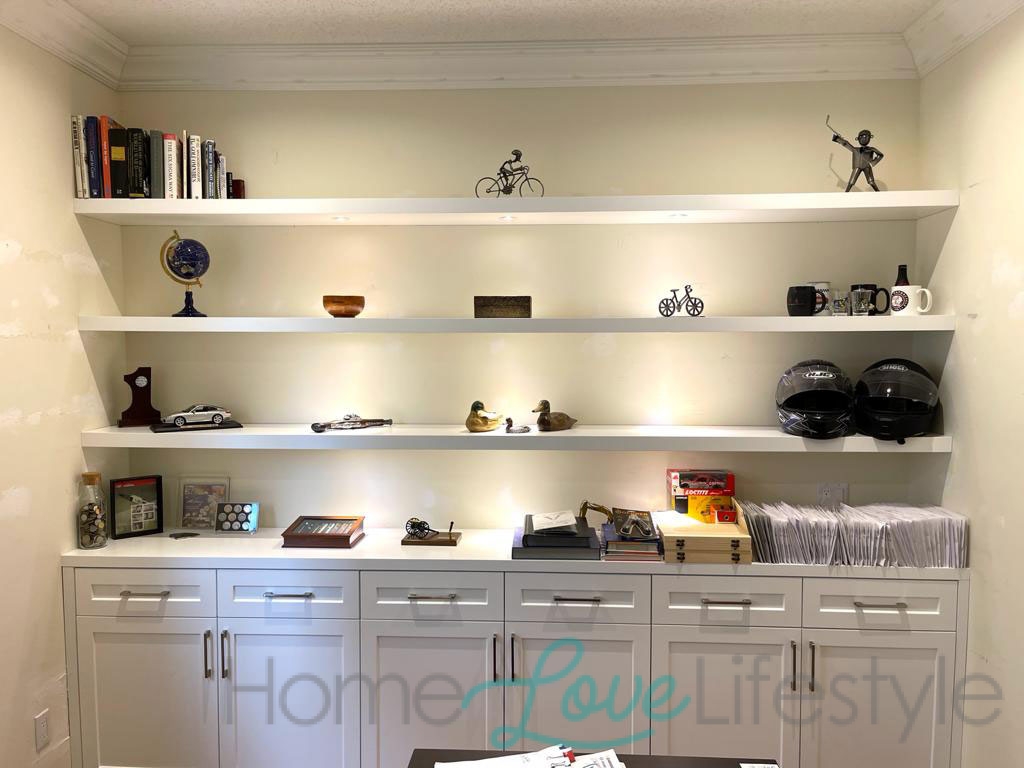 It has to be a perfect blend. Comfort is paramount for us but it must have  style, flair and functionality for overall enjoyment of all elements in the house. We keep improving, adding, changing things as we live busy lives and grow older.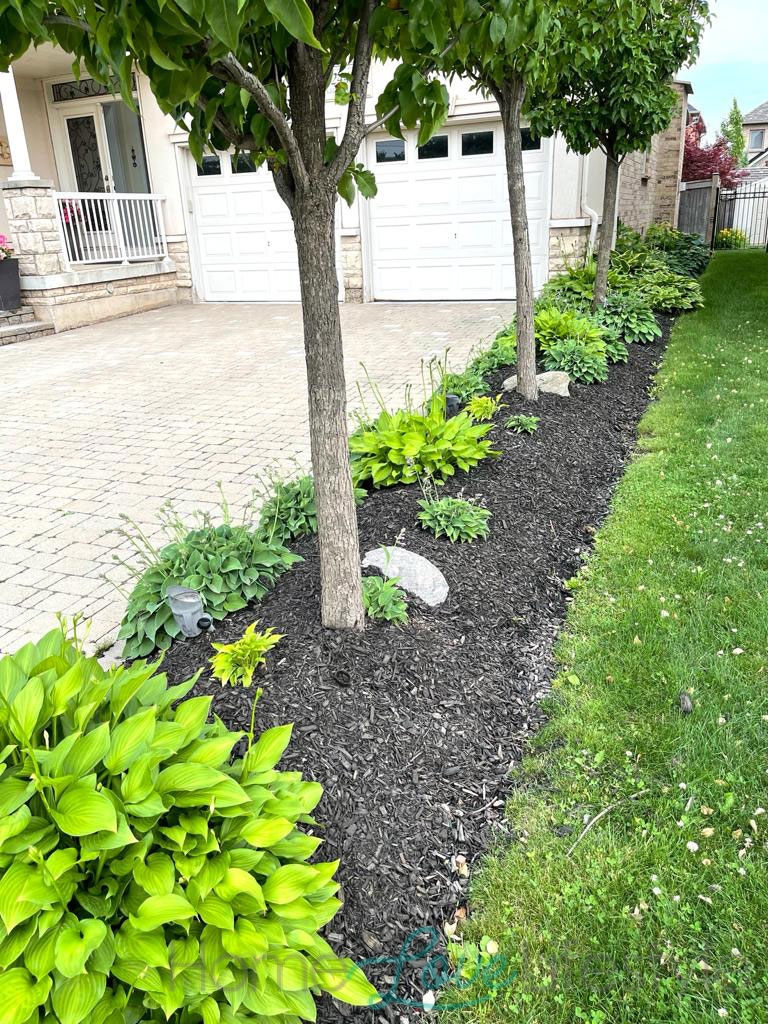 My home is my sanctuary which I love to share with family and friends. As they say home is a feeling not a place 🙂