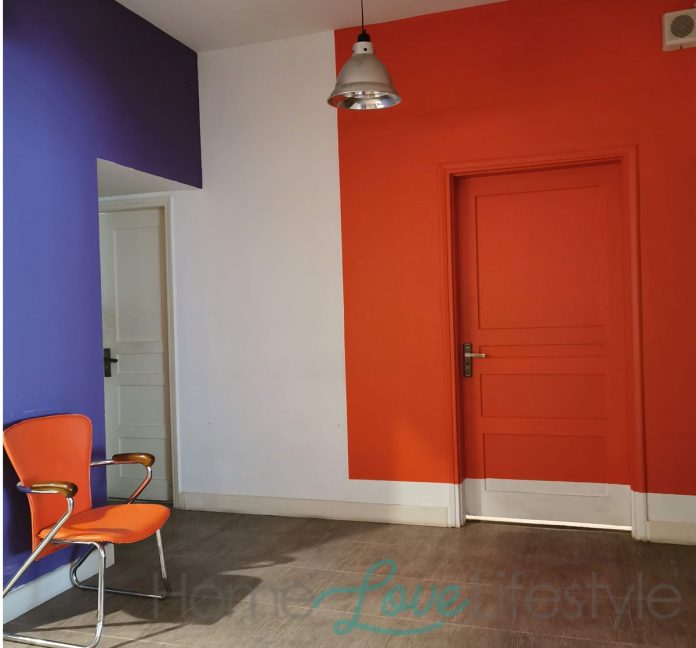 Welcome to the bright, colour coded office of the Synergy Group! The company, which is a 360 degree communication solution to all  brand related needs, has opted for a bold and user friendly layout which can become a key element in motivating the work force and encouraging productivity.
We spoke with Maleeha Kapadia, the Director of Corporate Communications, and asked her about the new look.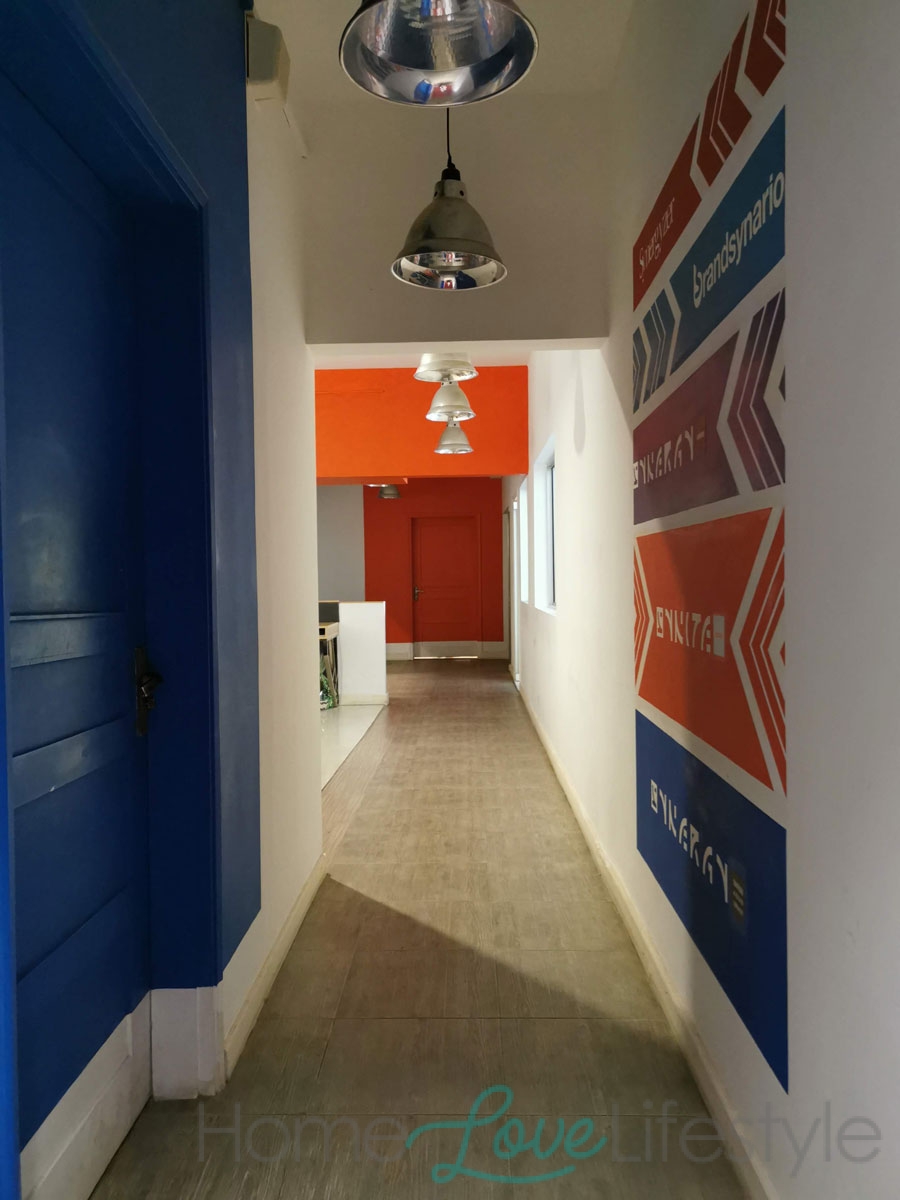 How long have you been occupying this office building?
We have been occupying this space for 16 years now.
Why did you feel the need to renovate the office?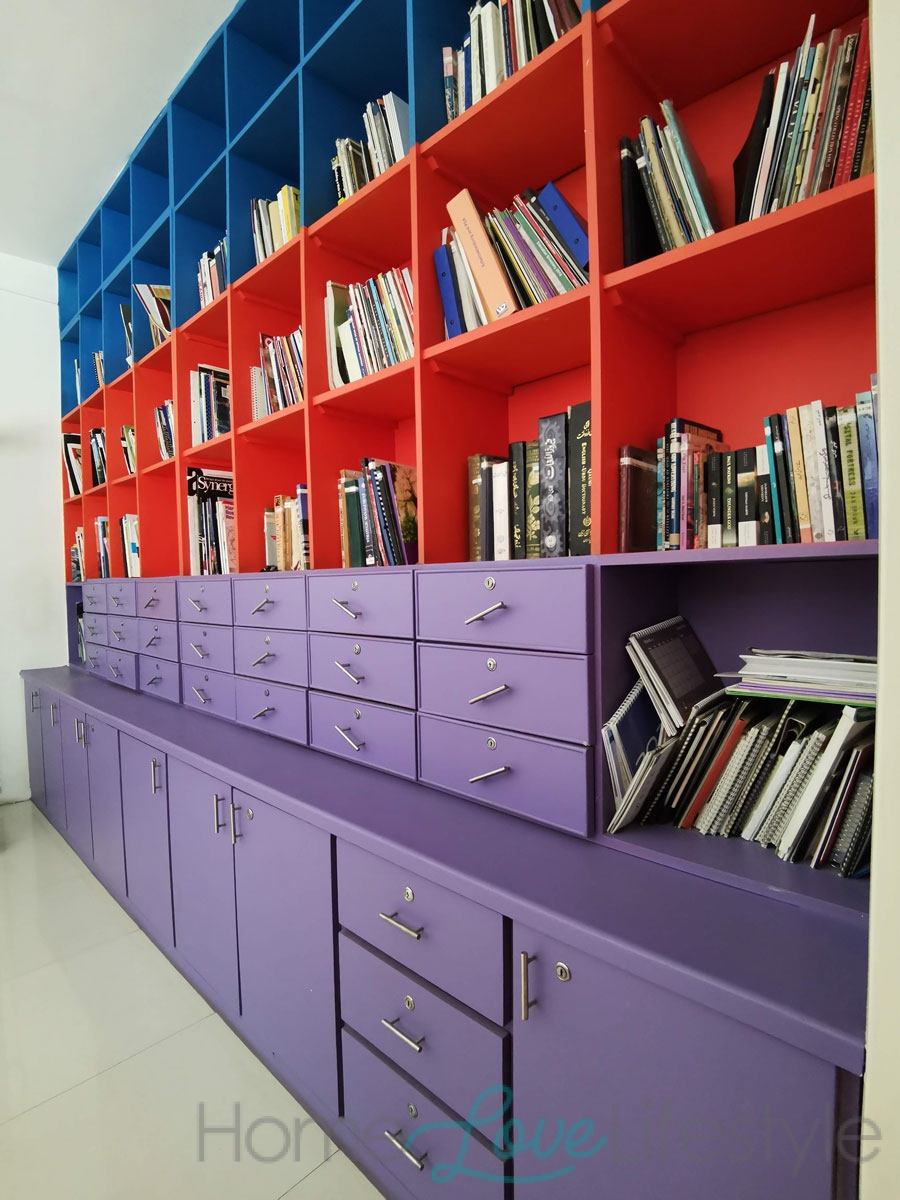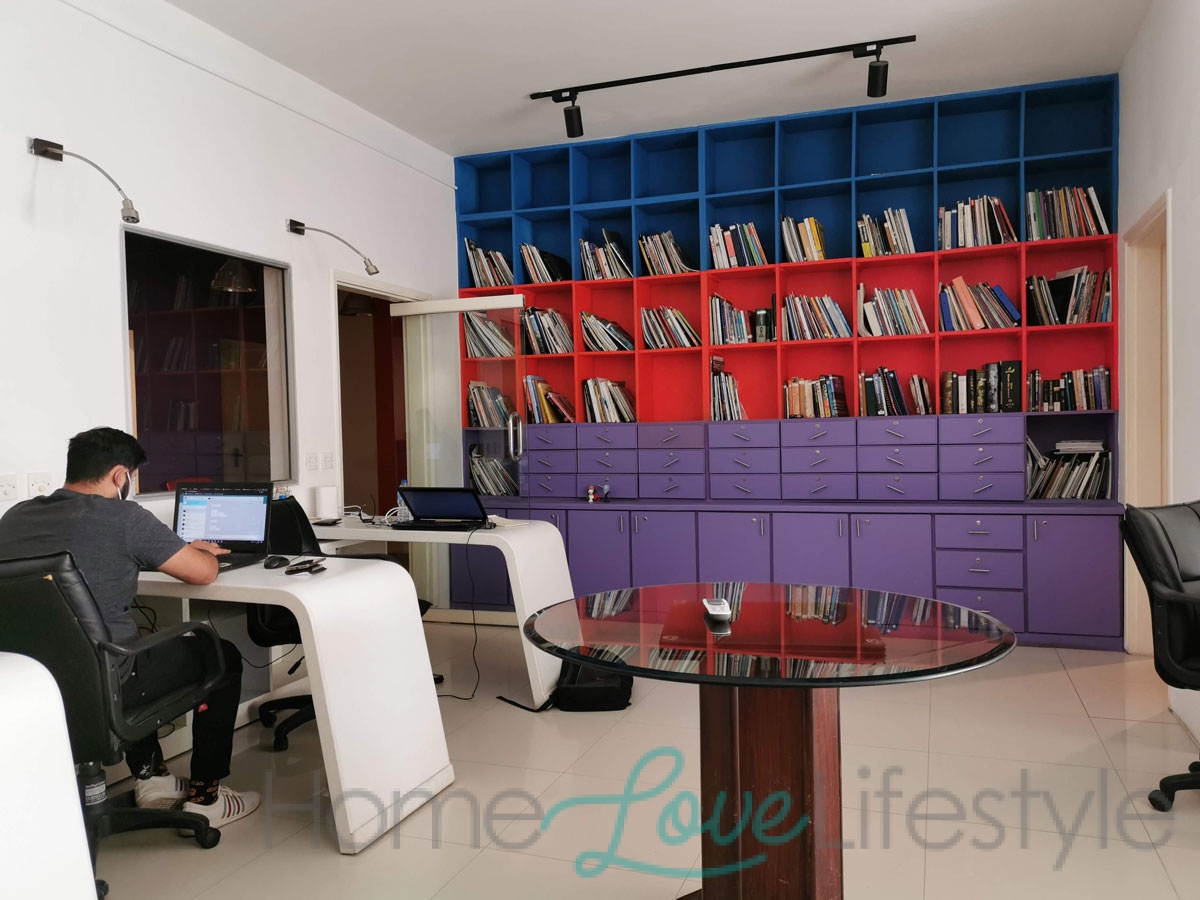 There are several companies under one banner which are incorporated here. So the different teams needed to be separate yet together since all our businesses complement each other. We needed an upgrade and a creative solution to reflect our evolving and growing business needs.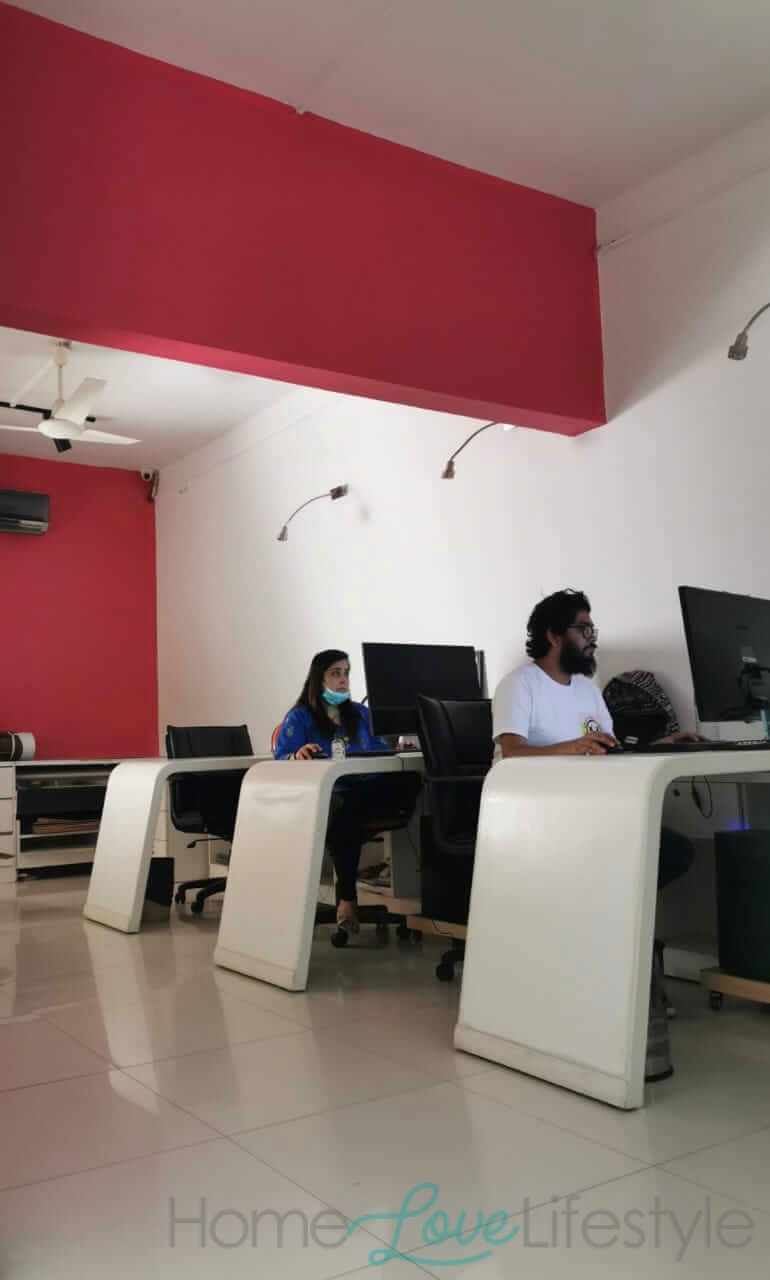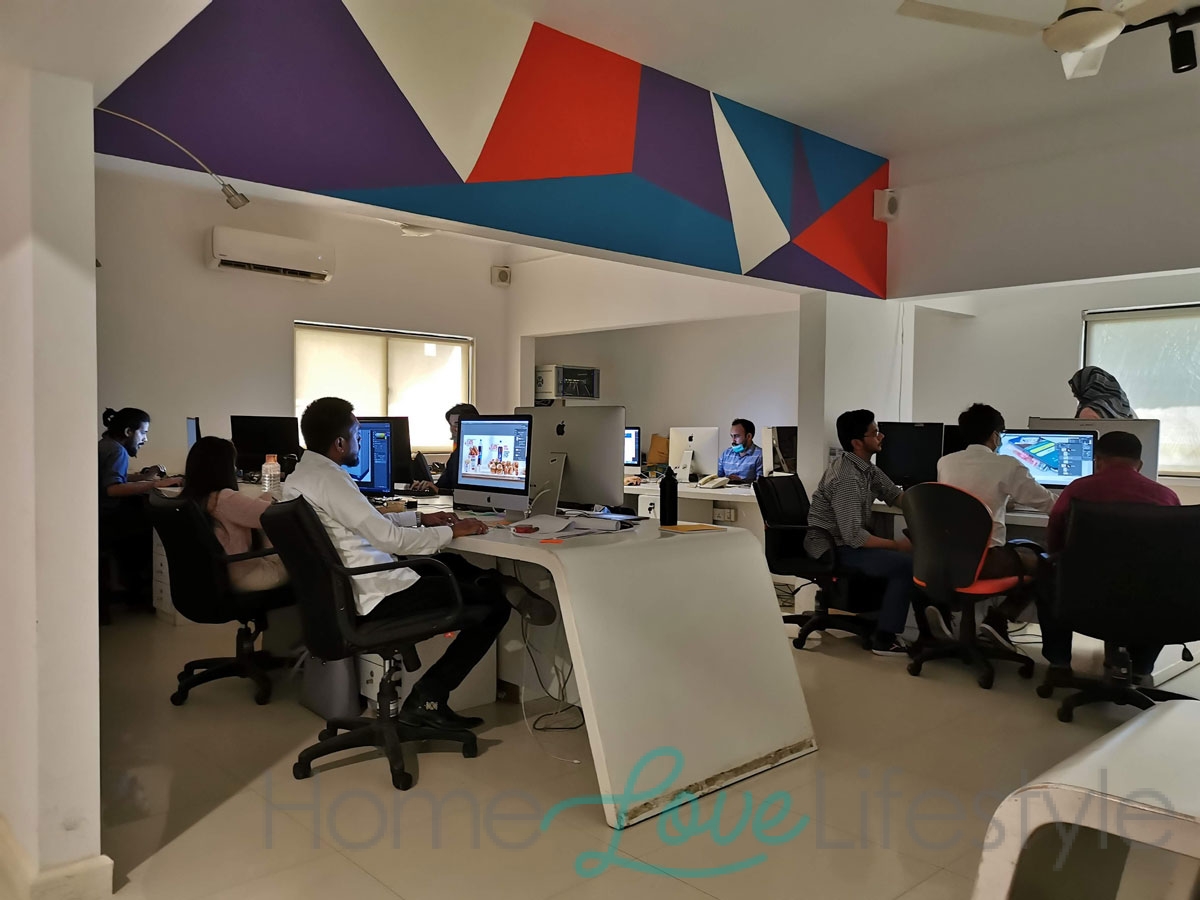 Did you get professional help?
Yes. Our design consultant was Naeema Kapadia who worked with the Synergy team.
What was the design brief?
The brief was given by our group creative director Maria Shamsi.
Maria: We wanted a space that was reflective of the culture of our group. The culture of  inclusion, diversity, cross-functionality, of helping each other. The whole idea of Synergy, synergizing people as our name suggests. We need to be creative, to multi-task. We specifically wanted a lot of light to pour in.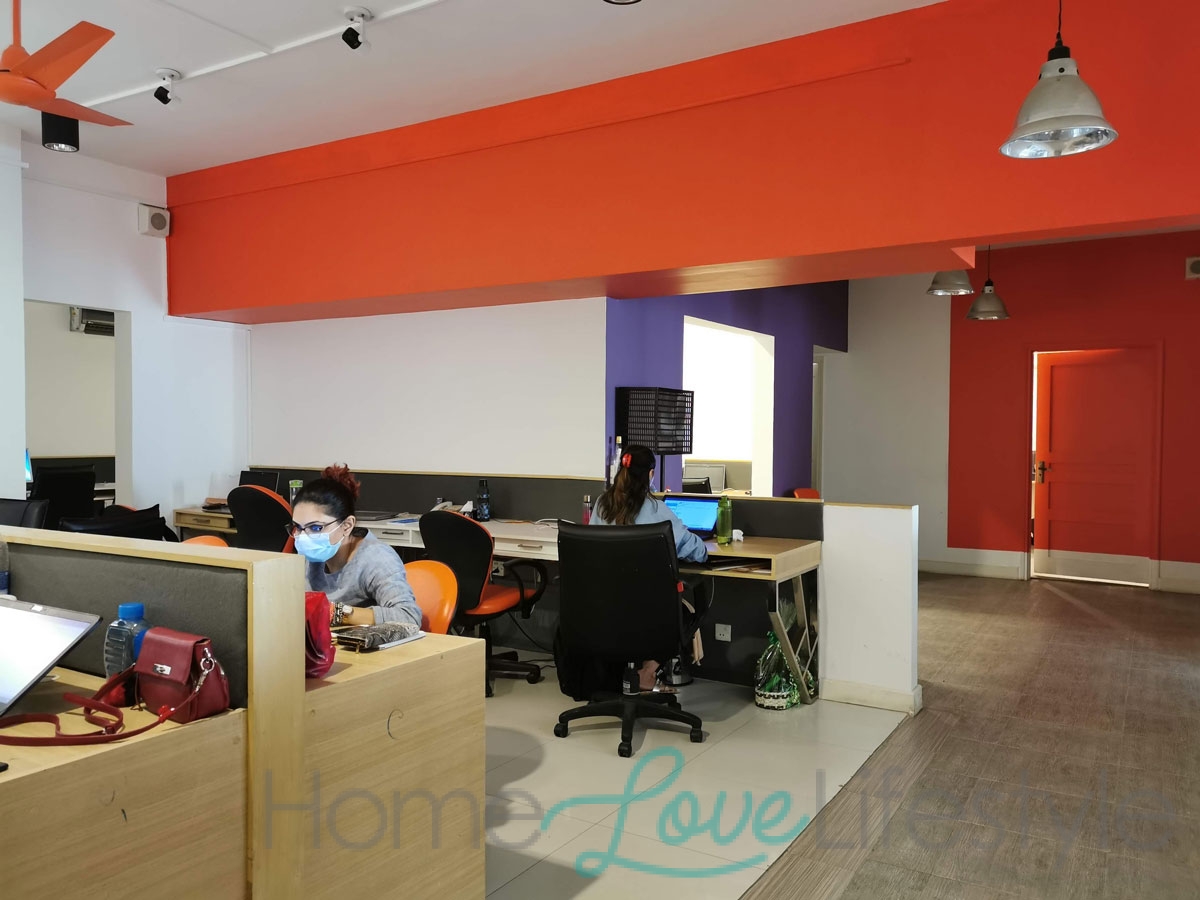 The idea was to have an open welcoming space conducive to creativity. We spend long hours here and the many different departments, from our publications and portal to conventional advertising need to work well together.
What kind of ambience were you aiming for?
We wanted a modern minimalist look. We have a lot of young people working for us and the industry we are in is also very cutting edge and modern. So it felt like a good fit.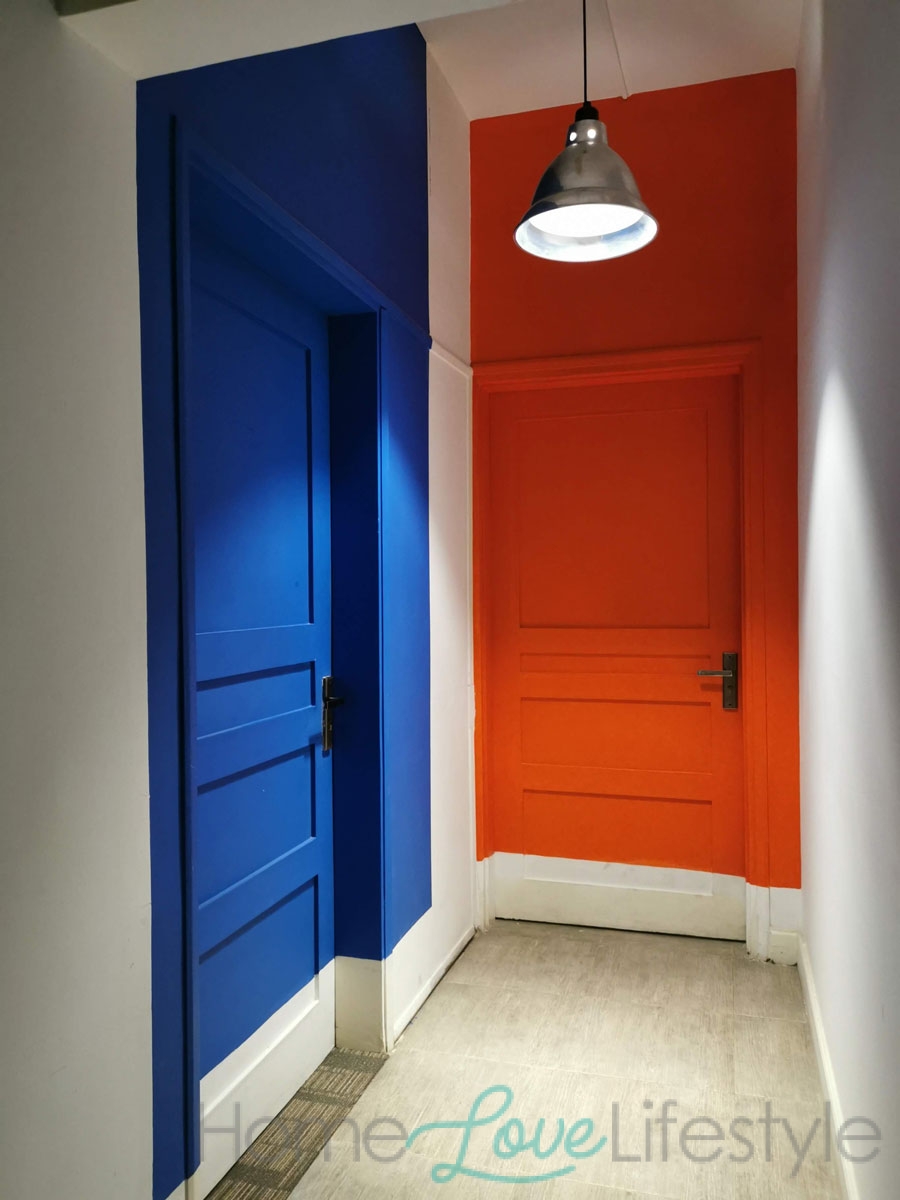 What other features had to be kept in  mind?
Ours is a creative business and interactive as well. So we need several meeting rooms; a large boardroom, mini board rooms. For our publication
Brandsynario
we need a shooting room as well. We have a large creative and design which needs to work together but with sufficient distancing between work stations to reduce distractions.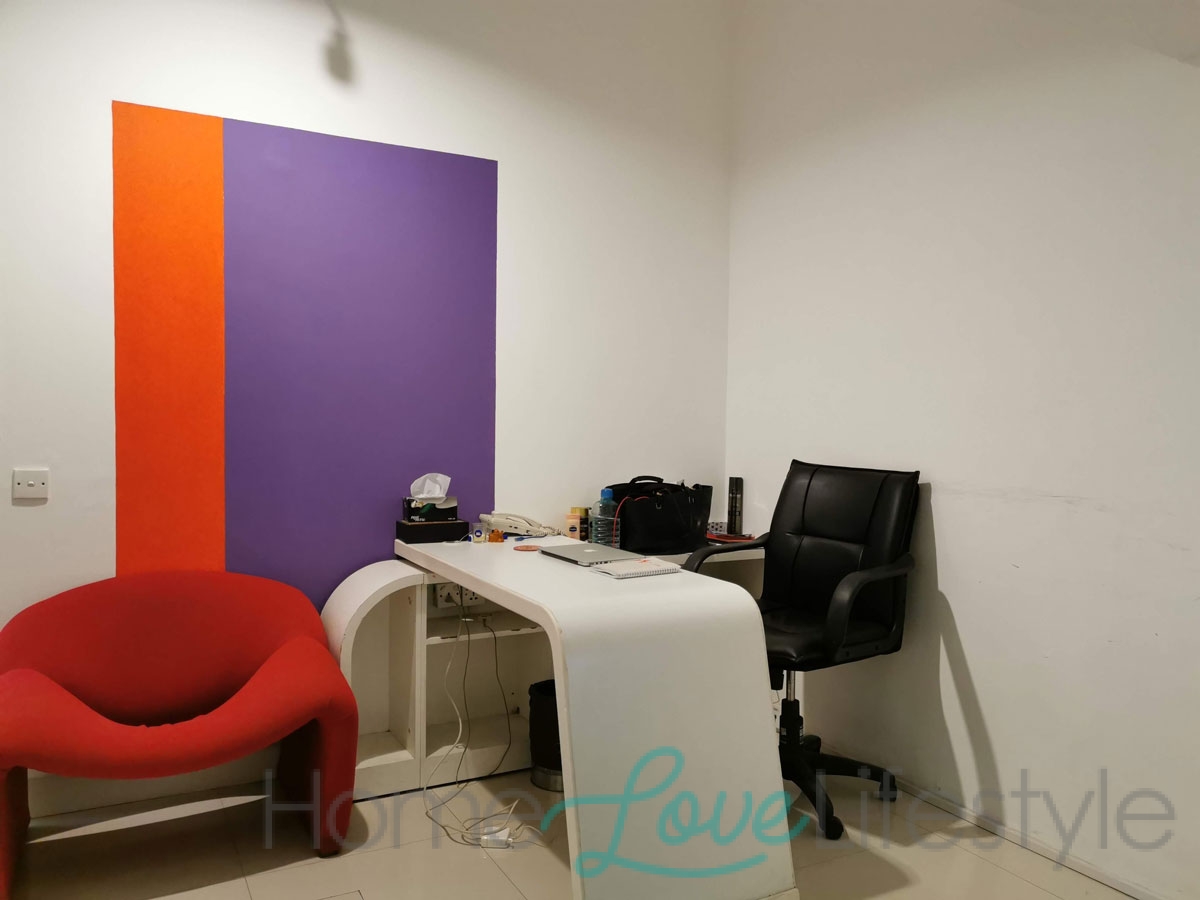 The most striking feature is the bold colour blocking? What was the thought behind this?
It was an effective and budget-friendly solution to the fact that we represent many companies. We particularly wanted to use our group colours and we simply separated the spaces by colour coding them.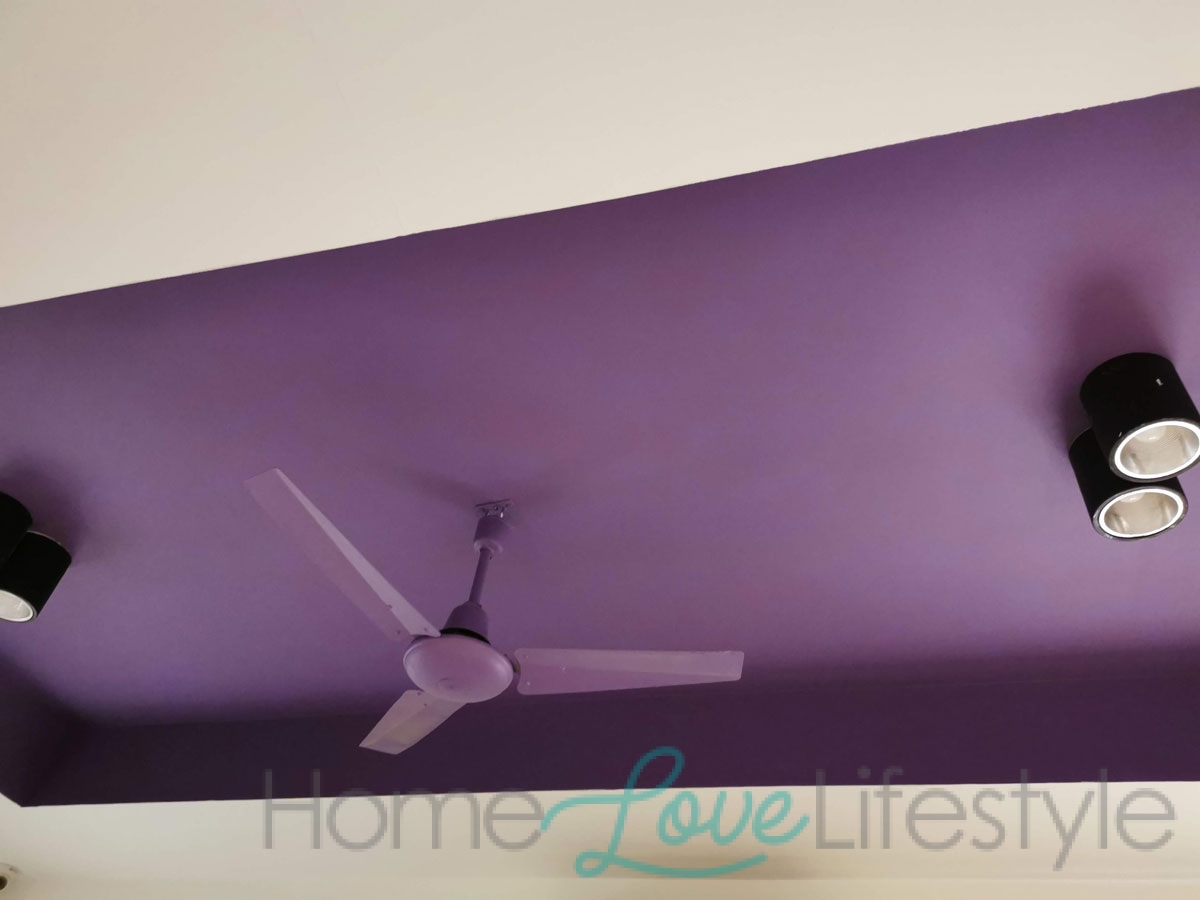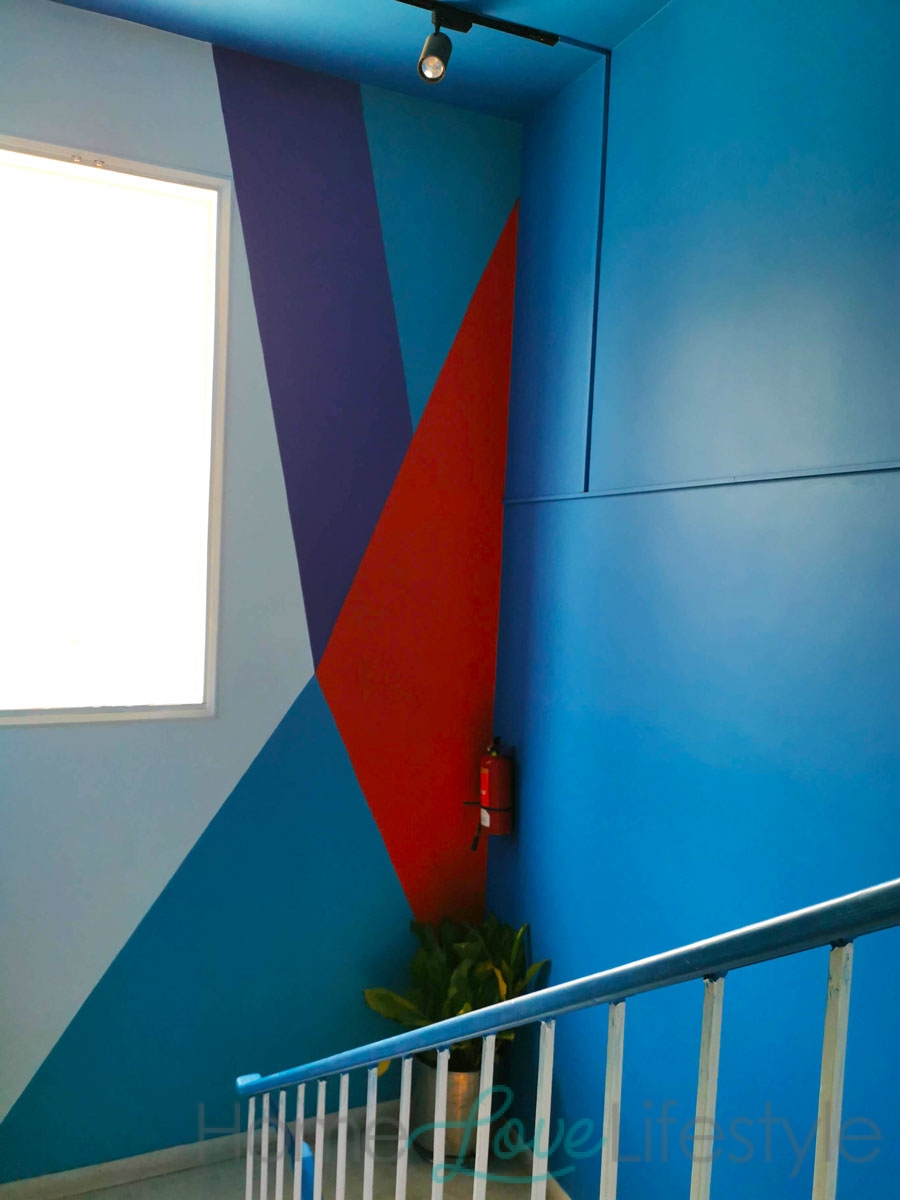 We have also been careful not to be wasteful and  kept some lights and some office furniture from our old space.
I think the designer had a lot of fun playing with the colours. As you can see, even the ceiling fans are colourful and we have striking patterns on many walls.
Was it easy to implement the new Covid related SOPs in the new office?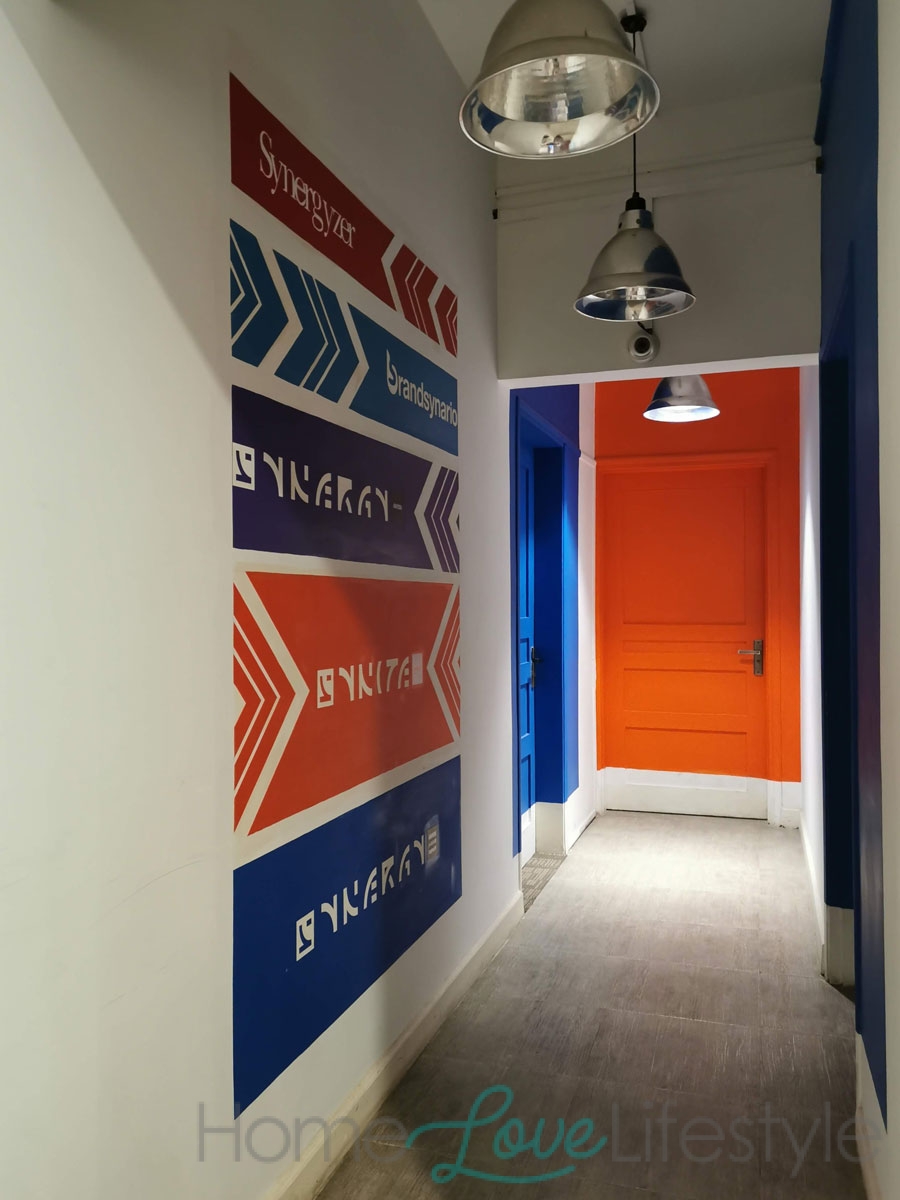 Yes it was thanks to the open office plan. The office is quite spacious and we were able to move people around. We obviously had no idea that Covid 19 would hit us but the office was already built in a way that we could incorporate the SOPs.
The minimalist design and easy to clean surfaces have also worked well for this.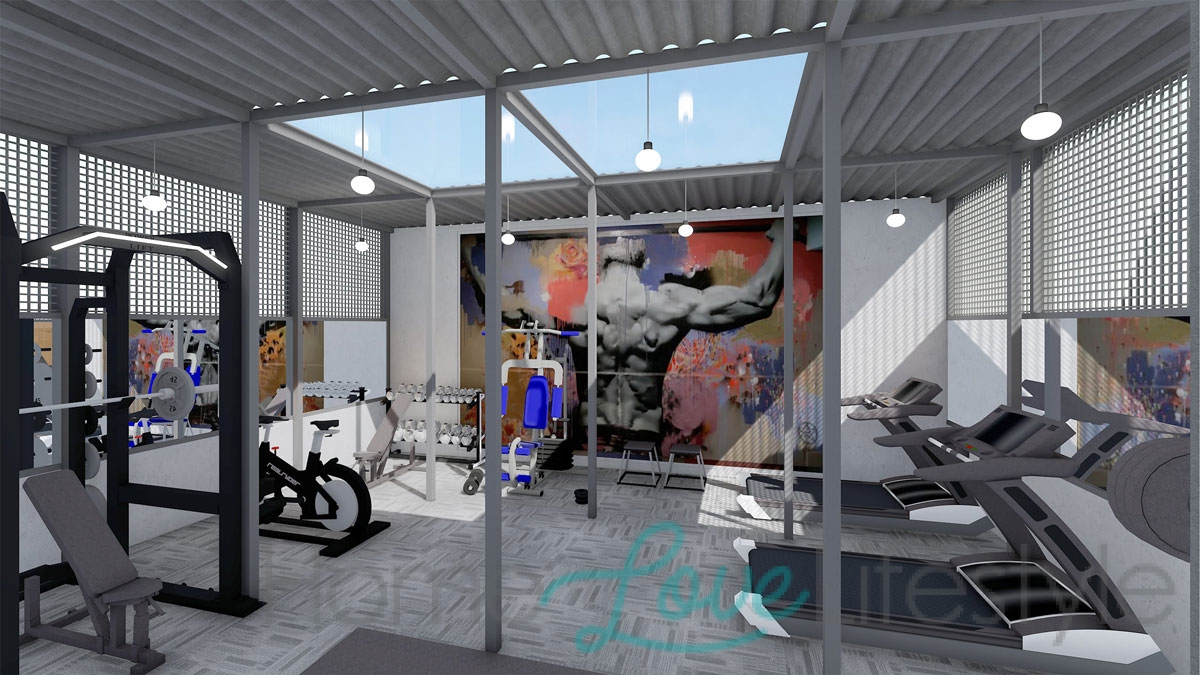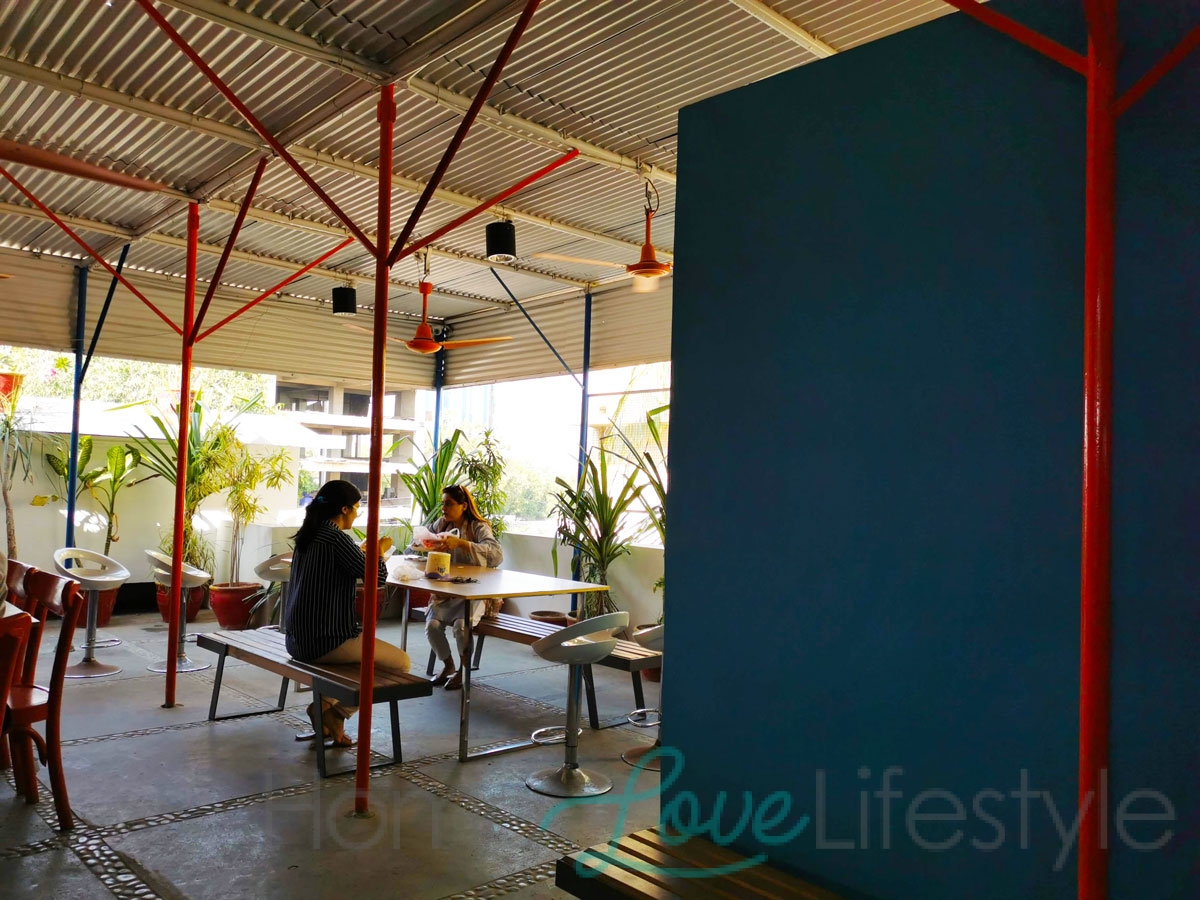 The outdoor rooftop cafeteria is perfect for the present situation. There is also a gym area. Is this space popular with the employees?
This gym was the idea of our CEO Ahmad Kapadia. He wants his employees to not just come to work but to to enjoy the experience as well as stay fit. He wanted them to have  a place to unwind. We have a trainer here as well and the gym is quite popular with people coming in at the end of the work day or even during breaks.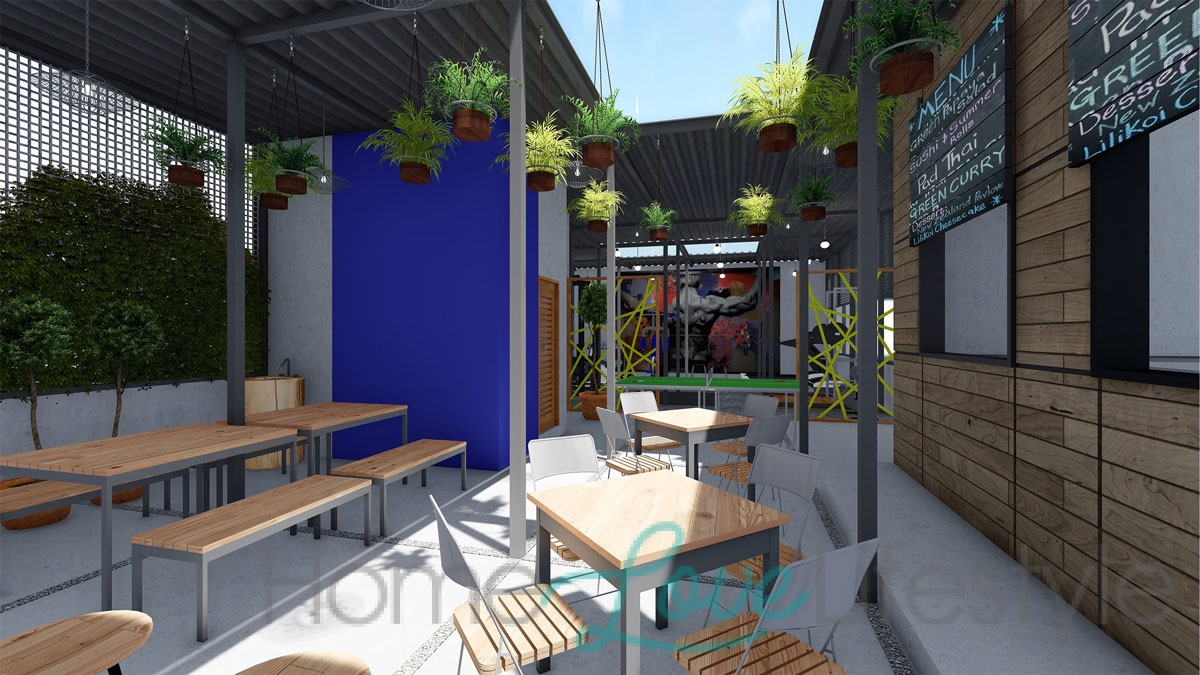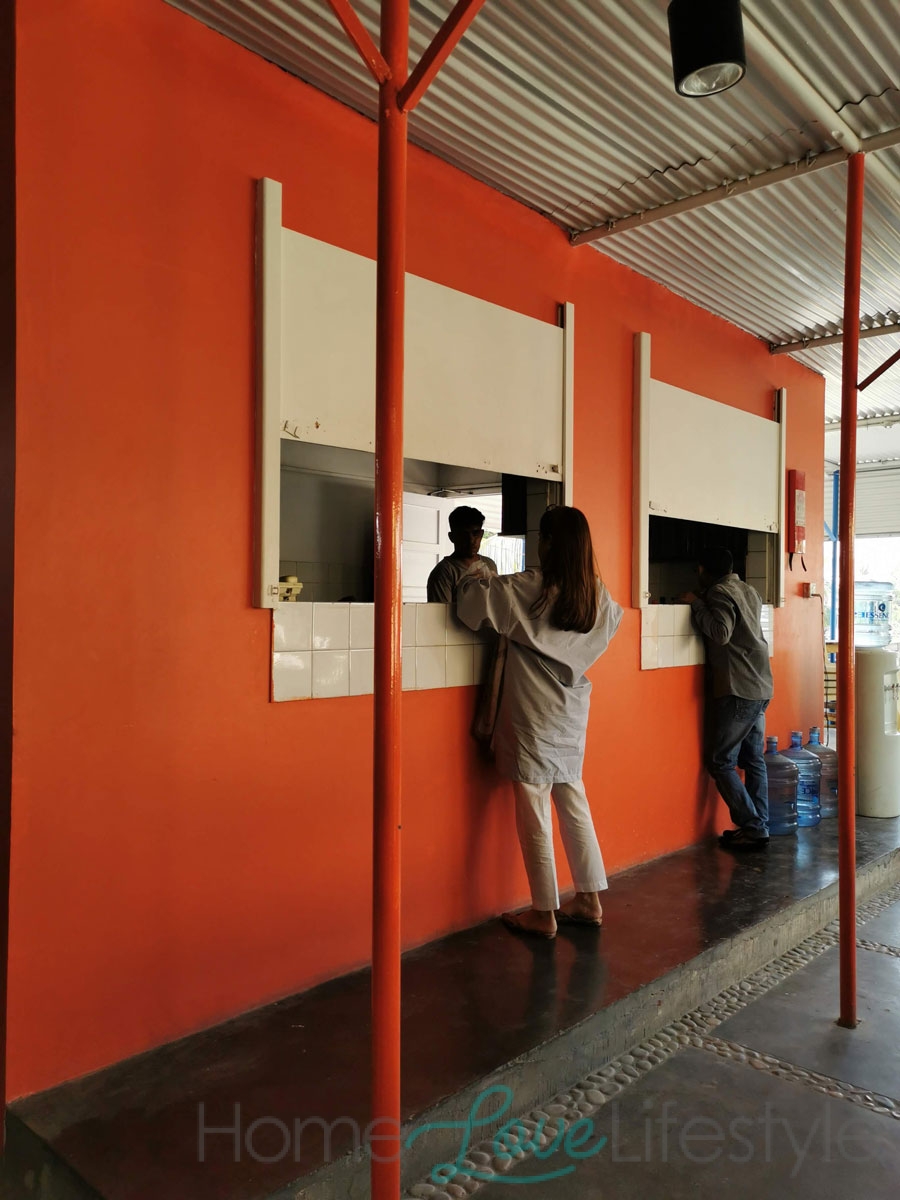 The cafeteria is always busy. Everyone pops up here for a tea or cigarette break and to chit chat. It's open air so that's great. And people even enjoy interacting with the cats that come here.