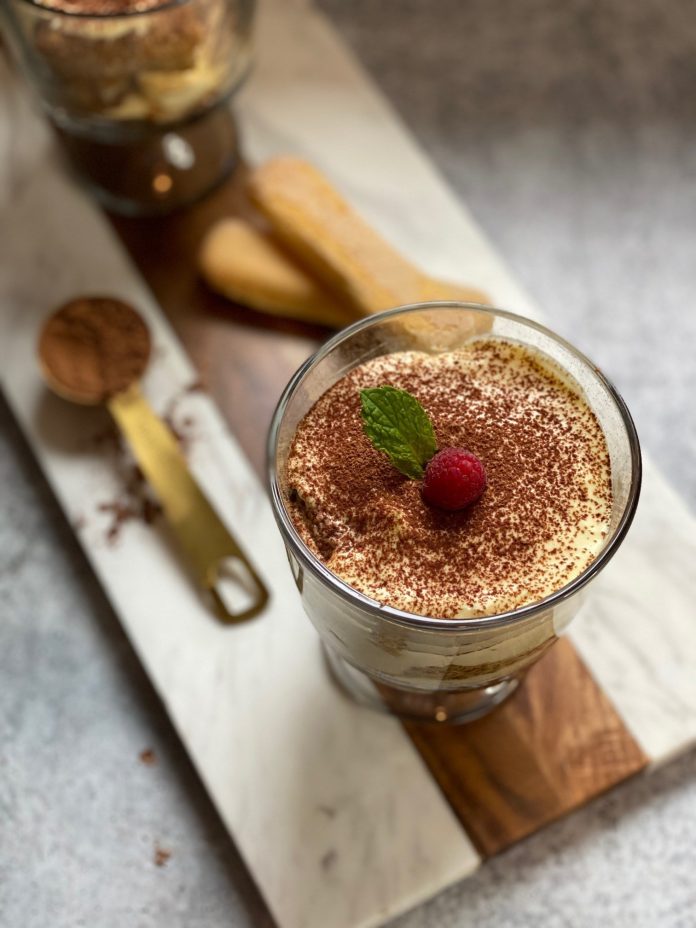 Tiramisu from the Italian language, means "pick me up" or "cheer me up". Tiramisu is  rich, creamy, caffeinated, and slightly bitter from the cocoa powder and coffee. It sure is one of my favorite desserts and perfect for every occasion and season.
The recipe I am sharing with you is an authentic tiramisu recipe for you to enjoy. This recipe has been designed to be simple and easy. It is for two people to enjoy on a busy day or if you have cravings for this delicious dessert but not enough time to make a large batch.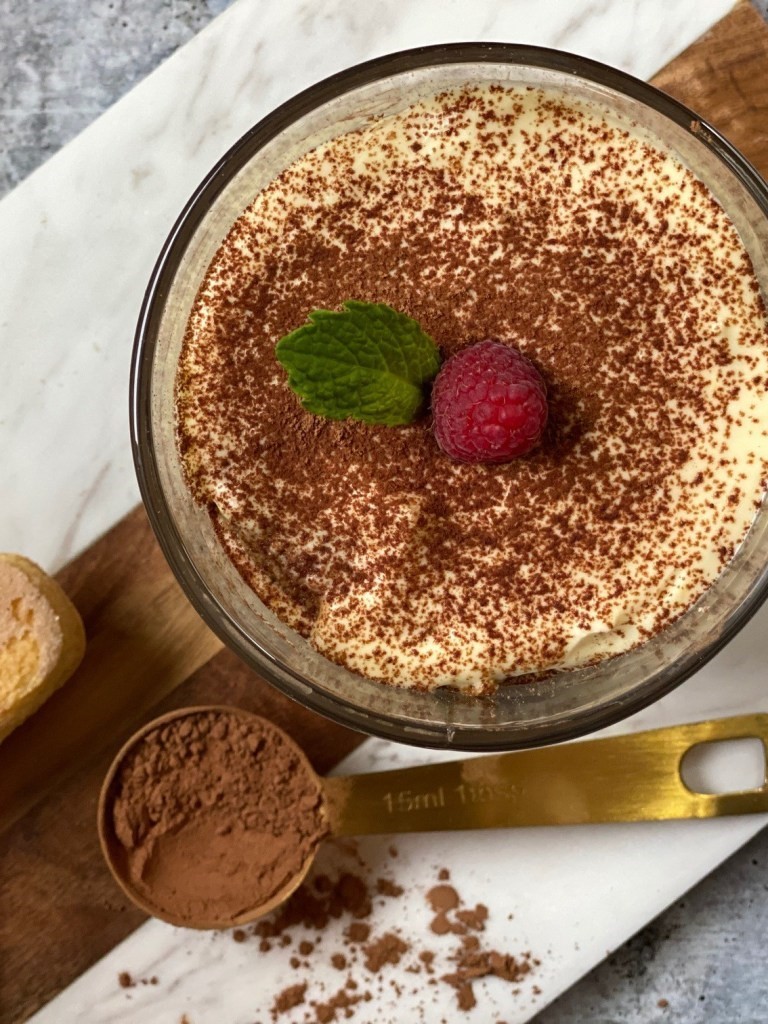 What is Tiramisu 
Tiramisu is an Italian dessert made of ladyfingers soaked in coffee, arranged in layers and filled with cream (sabayon).
Egg yolk, sugar and mascarpone cheese is mixed with the whipped cream to create what is called sabayon. Brew some fresh coffee after that and begin the process of layering.
Even though this recipe is easy to make, it is not a shortcut of any sort! You can expect this to be the real deal; creamy, rich, sweet, and delightful. Try the step by step recipe using only seven ingredients.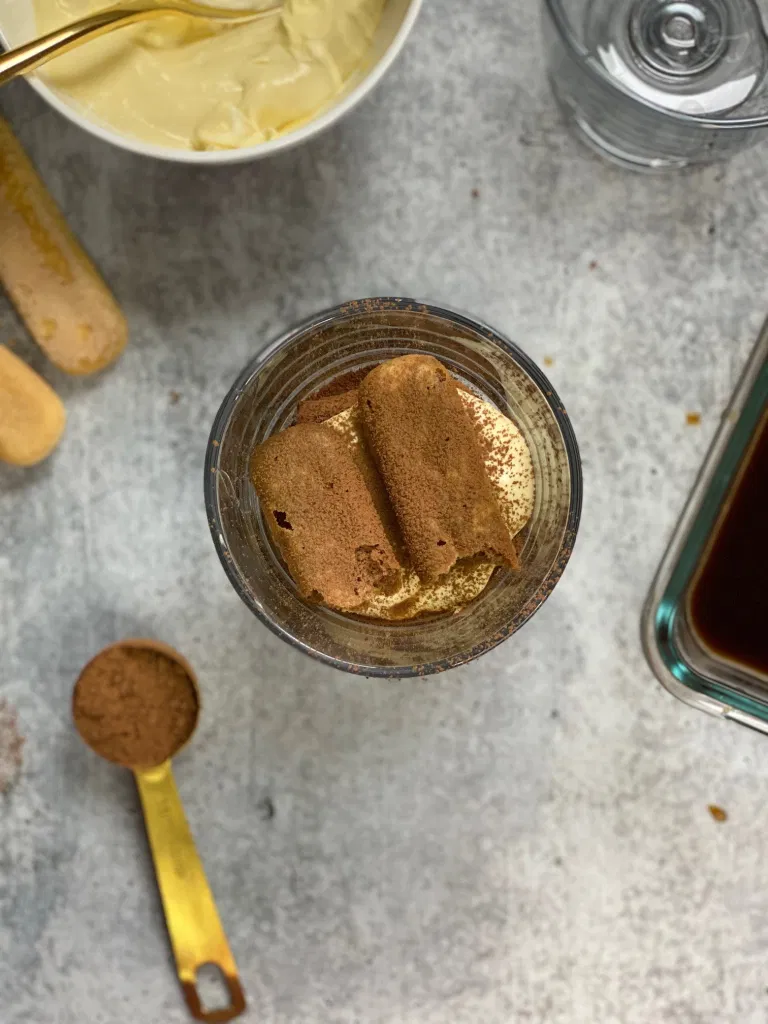 Layer the dessert using lady fingers dipped in coffee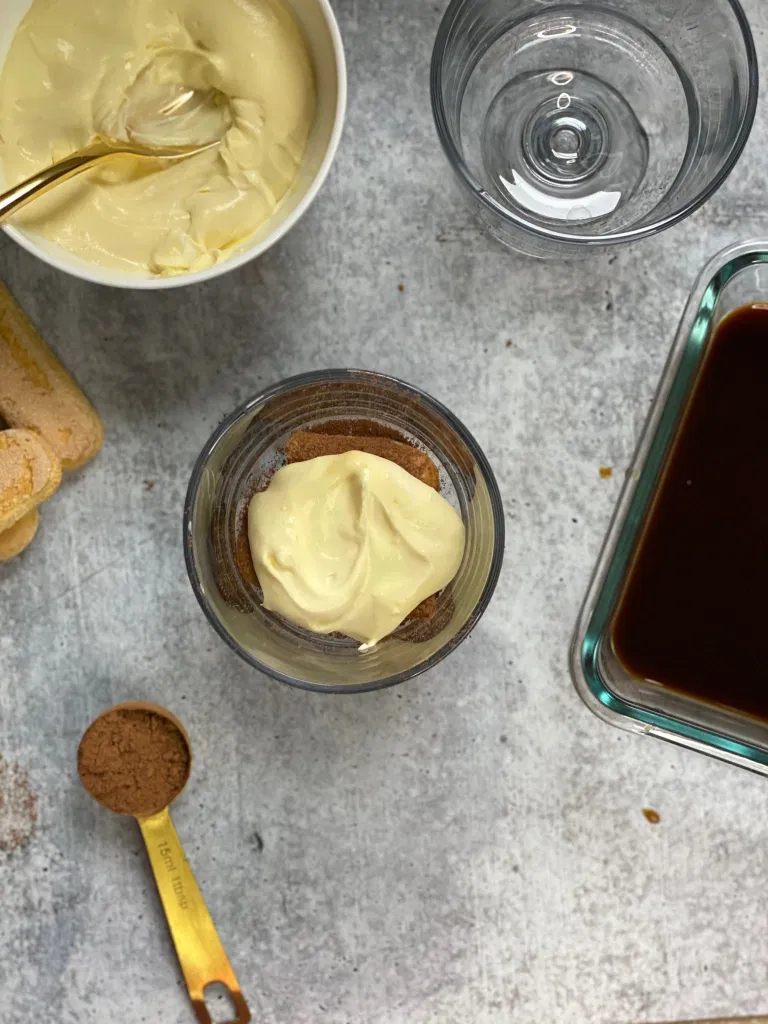 Add the cream mixture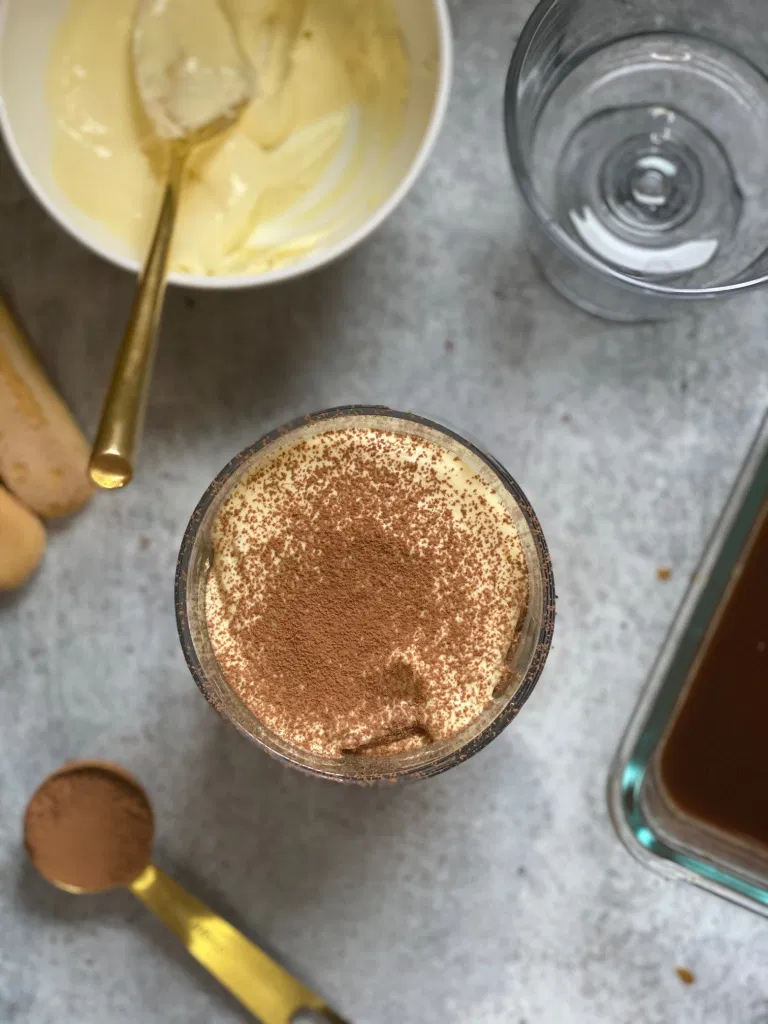 Dust with cocoa powder
Ingredients:
2 large egg yolks
2 tbsp sugar
1/3 cup Mascarpone cheese
1/4 cup heavy whipping cream
6 lady fingers
1/2 cup chilled strong coffee
Unsweetened cocoa powder for dusting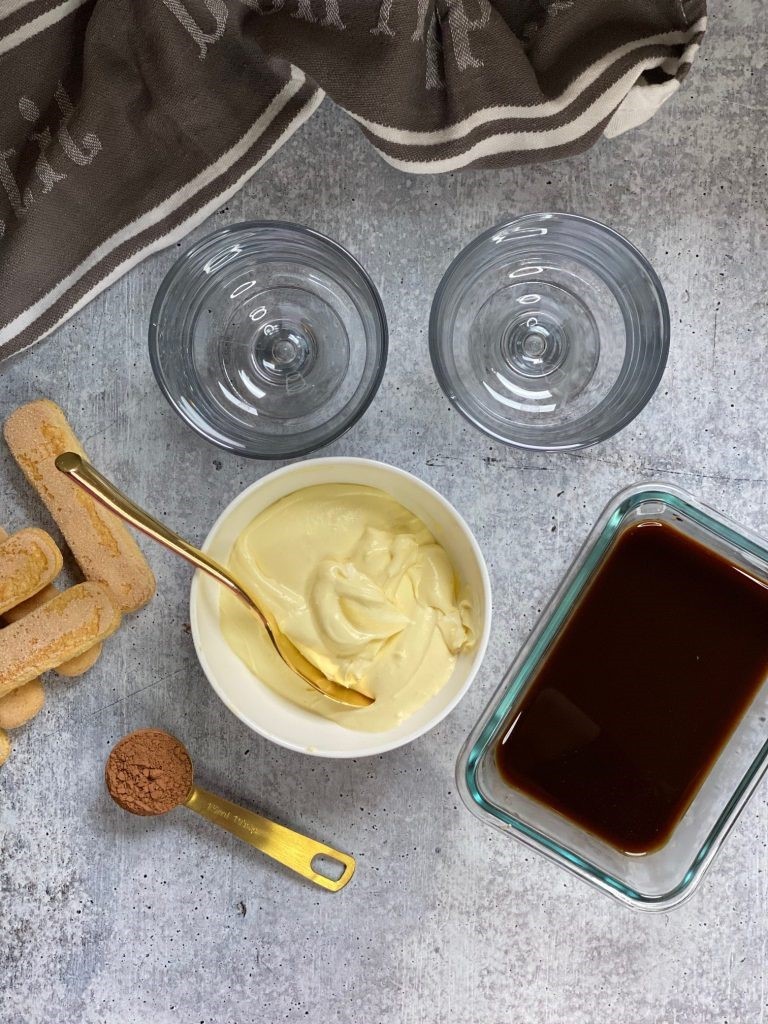 Directions:
Step 1: Brew your coffee set it aside. It will be perfect temperature when it is time to use.
Step 2: Using a hand mixer combine egg yolk and sugar in a bowl. Transfer to a double boiler and mix them until they are lemon yellow in color, approximately 3-4 minutes.
Step 3: Remove from heat, add the 1/3 cup Mascarpone cheese to the egg sugar mix and combine very well until pale yellow in color. You can use the mixer for this step.
Step 4: Whip the heavy cream until stiff peaks begin to form.
Step 5: Add the mixture of egg, sugar, and cheese (from step 3) to the whipped cream (step 4). Gently fold it in. This will create the "sabayon".
Step 6: Assembly time using the coffee, lady fingers, sabayon and cocoa powder.
Dip lady fingers in coffee and lay them in the bottom of your bowl. Dust some cocoa powder. Add a layer of sabayon. Repeat twice; you will want to have the creamy part on top. Finish it with more cocoa dust on top.
Cover and place it in the refrigerator for at least four hours before serving.
Substitutions: 
You can use cream cheese if you don't have mascarpone on hand. Substitute chocolate shaving for the cocoa powder and you can use decaf coffee if you prefer. This is the alcohol-free version.