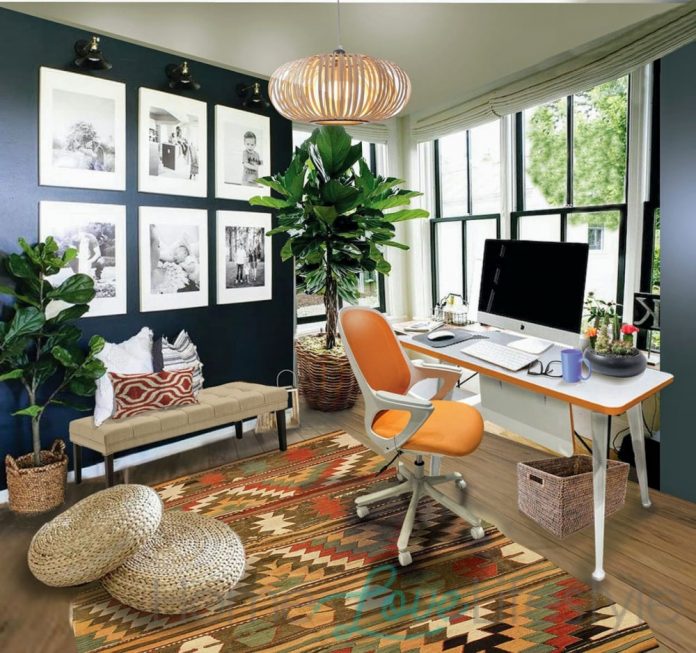 Home offices are the new norm across the world. Even in a post pandemic world, work from home will remain the need of the hour. Every working professional is faced with the challenge of adapting to this reality and establishing an efficient home office set-up.
Obviously, no one wants to spend a lot of money in the present times but one or two carefully chosen items can go a long way. And Interwood is offering budget-friendly, durable home office furniture at affordable prices.
Here are two professionals who have created functional and aesthetically pleasing home office designs, with the perfect office table from Interwood.
Aliya Works from Home
Aliya is an architect with two small children. Since the corona pandemic, her work has shifted entirely online and so has her children's schooling. Her son aged ten and daughter aged eight also need a distraction-free functional work-space. So they often use her small home office as well.
Is working from home a challenge for you?
Actually working from home suits me well since I have small children. So I decided to really focus on home office organization which would allow me to be every bit as efficient, maybe more so, than having to go into an office every day.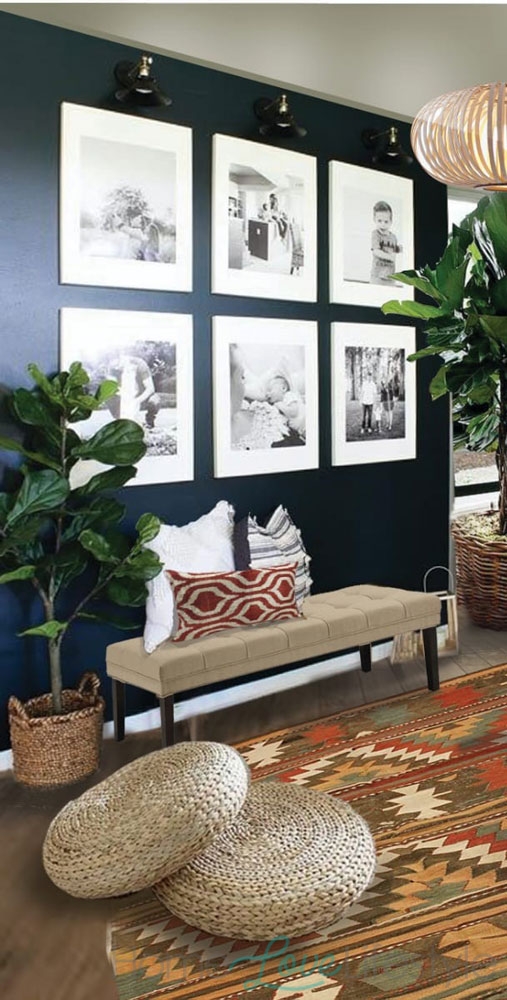 You live in a portion?
Yes. It's quite spacious but I had to carve out a modern home office from the existing areas. My living room with its large windows became the natural choice.
Budget would also have been a concern?
Definitely! I did make one investment though. That was the Ariel Amber office desk from Interwood. Otherwise I used whatever I already had. Instead of filing cabinets I use a basket for storage.
Your children also use this space?
My children often use the desk for school in the mornings and I start work later in the day after I'm done with home chores."
So the desk had to be a practical one?
Yes. The desk is really sturdy and easy to clean, which is such a relief with kids using it. The surface is heat resistant too, because I can't work without my mug of coffee!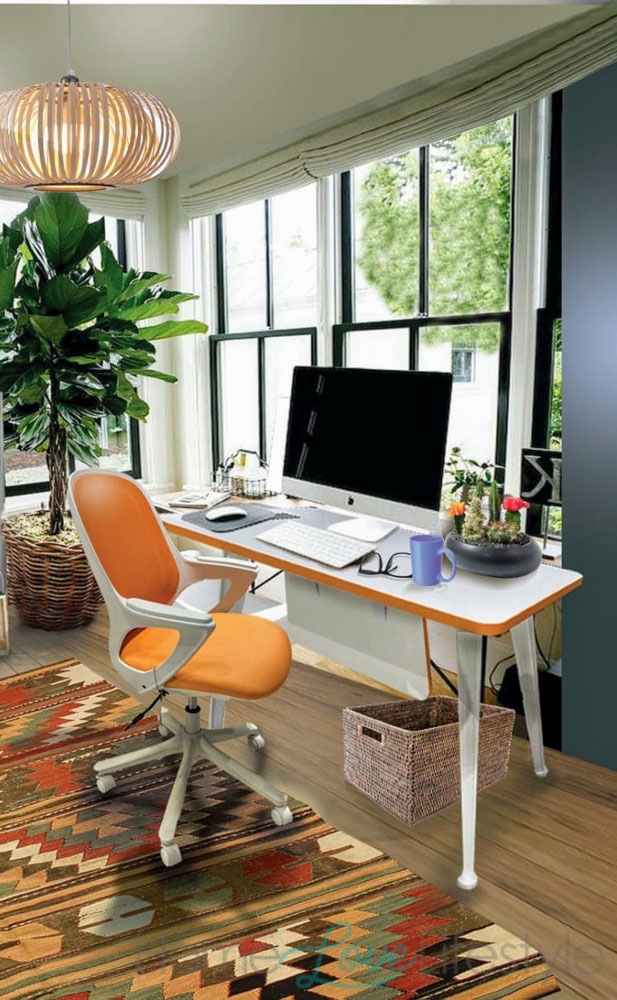 You have created a very bright and cheerful space.
Design wise, I like clean lines. So I went for modern office furniture.  I don't like classical or heavy wooden pieces so this desk works perfectly. White adds to the light ambience and I love the orange trim.
It is such a contemporary design, that I can see it fitting into a lot of homes.
Hammad's Home Office
Hammad is a financial executive who has realized the value of a home office setup in the current pandemic. Even though, he does go into the office, hours have been reduced and many meetings are held online.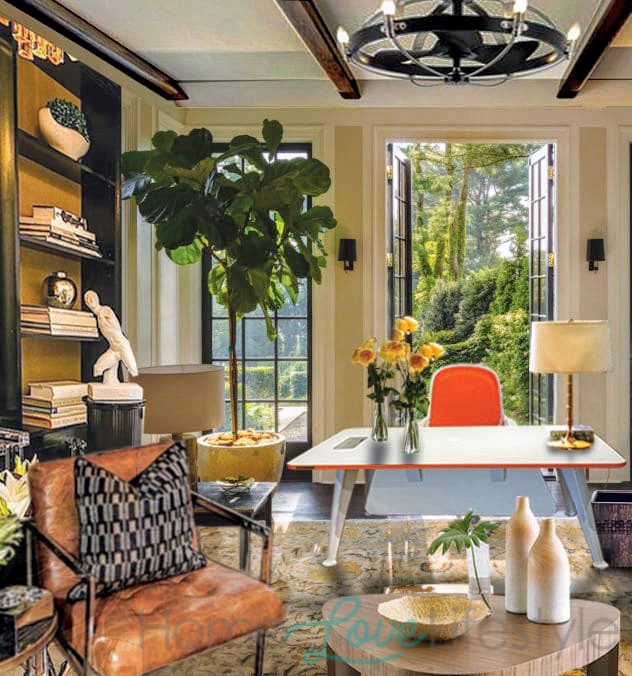 Was it difficult adjusting to the new working set-up?
Well I was the kind of person who didn't want to bring work home but it is inevitable now. The world has changed and we have to change along with it.
You already had a study at home?
It was not really a study but an area which opened into my garden. It is a spare room where I used to watch TV and entertain close friends. I knew it would make the perfect home office setup. So I removed the TV and added an office table.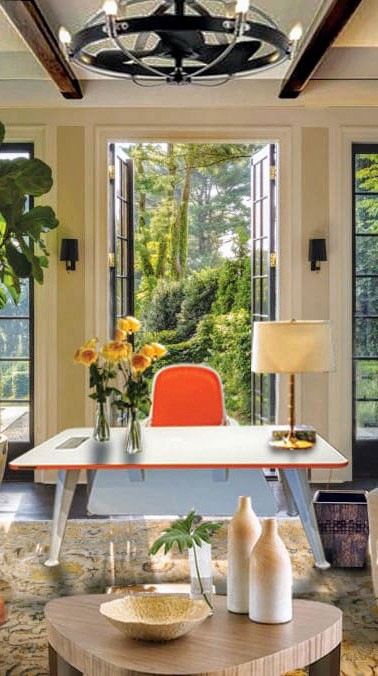 You bought a new office table?
Yes. It is not a very large room so the Ariel Amber  desk from Interwood works perfectly here.  It's modern and user friendly.
Was it difficult shopping for an office desk in the current situation?
A friend told me to check out the Interwood website. I simply selected a desk I liked which was within my budget and ordered it online. It was delivered to my home so it was super convenient.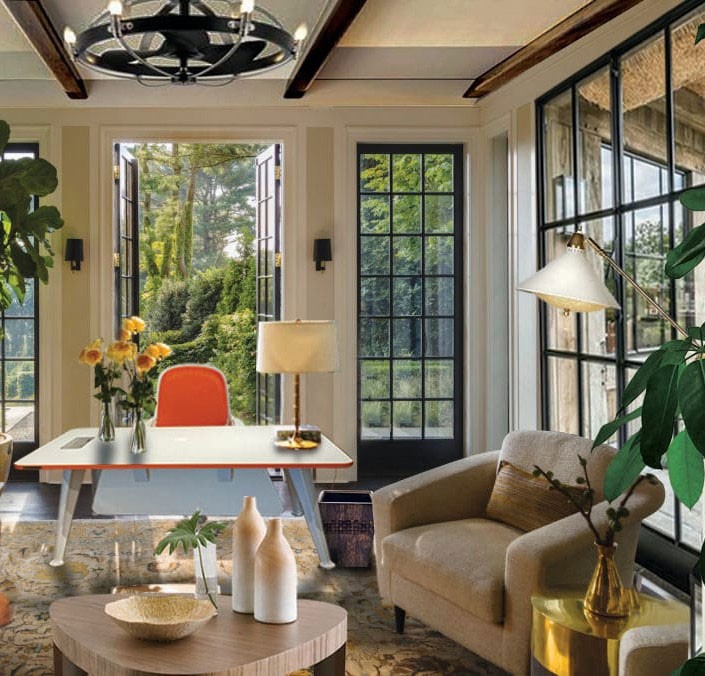 Your children also use this workspace?
Yes. I wanted a modern home office which would be easy to maintain since my teenage children also use the space on occasion.
With their schools online now, my daughter uses this as her study desk in the mornings. So any ink spills or food stains can be easily wiped clean.
Thanks to Interwood, these two families have set up the perfect small home office. They have chosen an office desk that is compact, stylish and practical and still kept within their budgets.
The images used are creative visualizations based on actual client's home office set-ups.