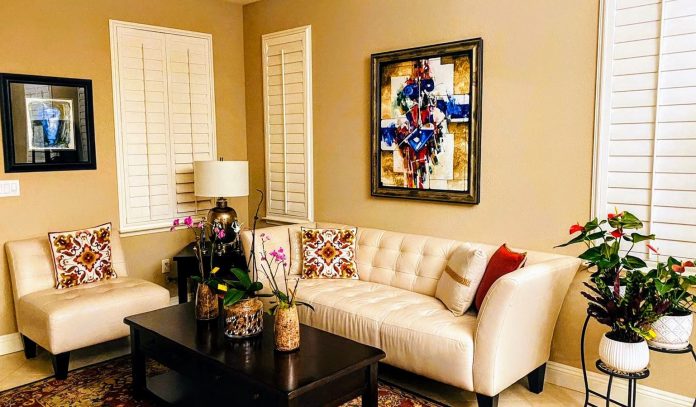 Simple lines and a few carefully chosen elements define this contemporary family home in Dublin. California. A few statement pieces like the Swarovski chandelier in the living room, which has topaz and sapphire crystals, make a strong style statement Neutral colours provide an effective backdrop  for some striking paintings while textures like suede and wicker add a comfortable, homely vibe. Homeowners, Ahmed and Samina Shaikh, both work in the tech industry and they share their lovely home with their two beautiful daughters. Ahmed answered our questions.
Is your home self-styled or did you have help?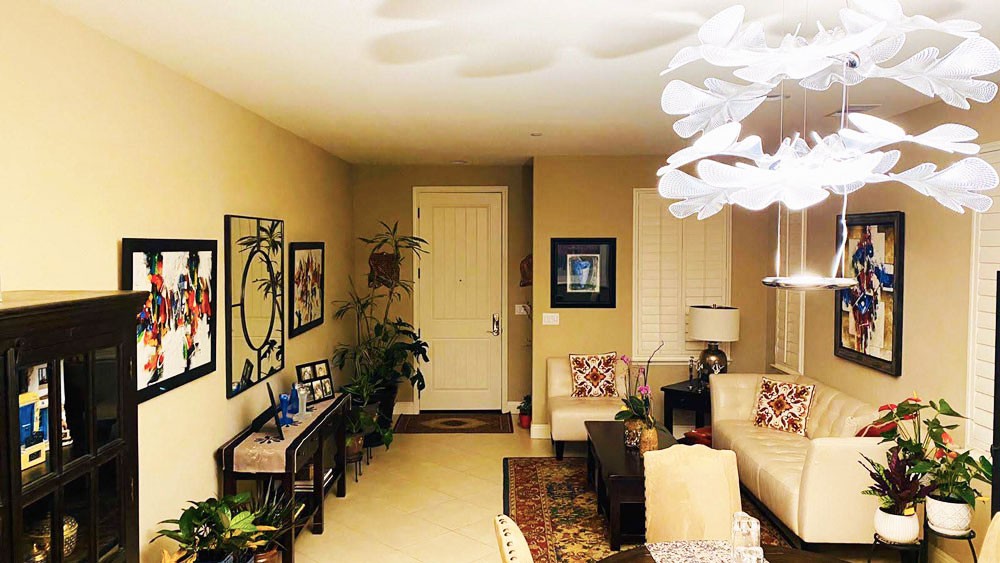 My wife and I designed the house ourselves. Before we buy a new piece of furniture or art work, we usually discuss it as a family and then decide. I like pieces that are interesting but not necessarily trendy or popular. I like unique things like the Artemide Illusion light in the dining area. .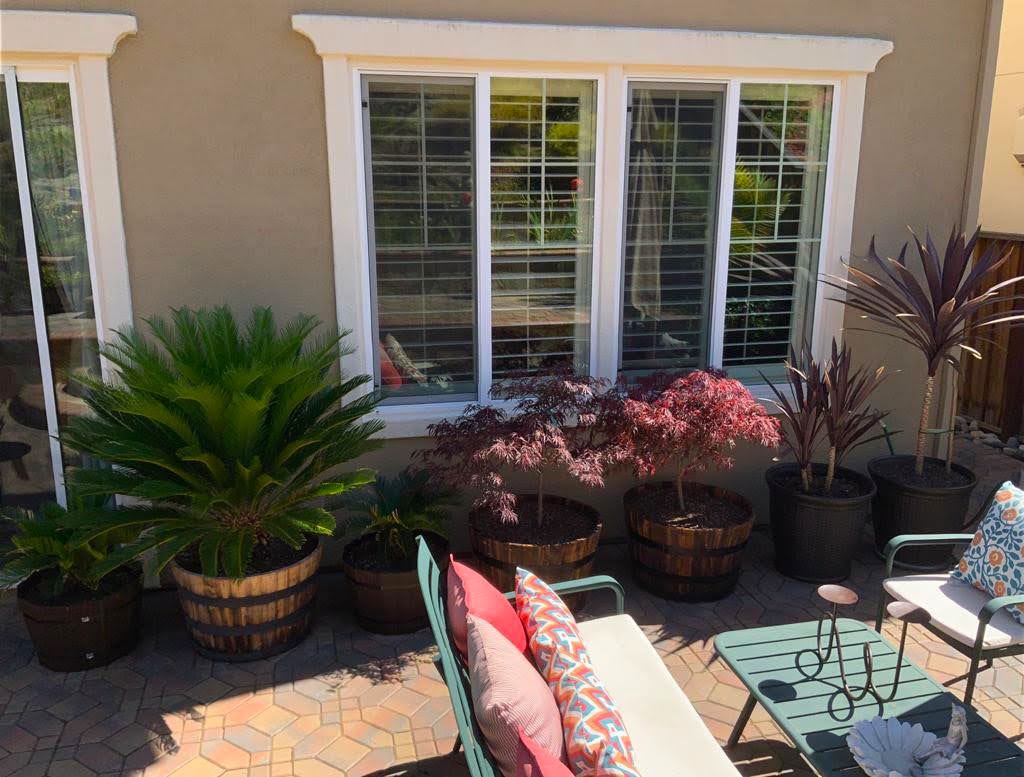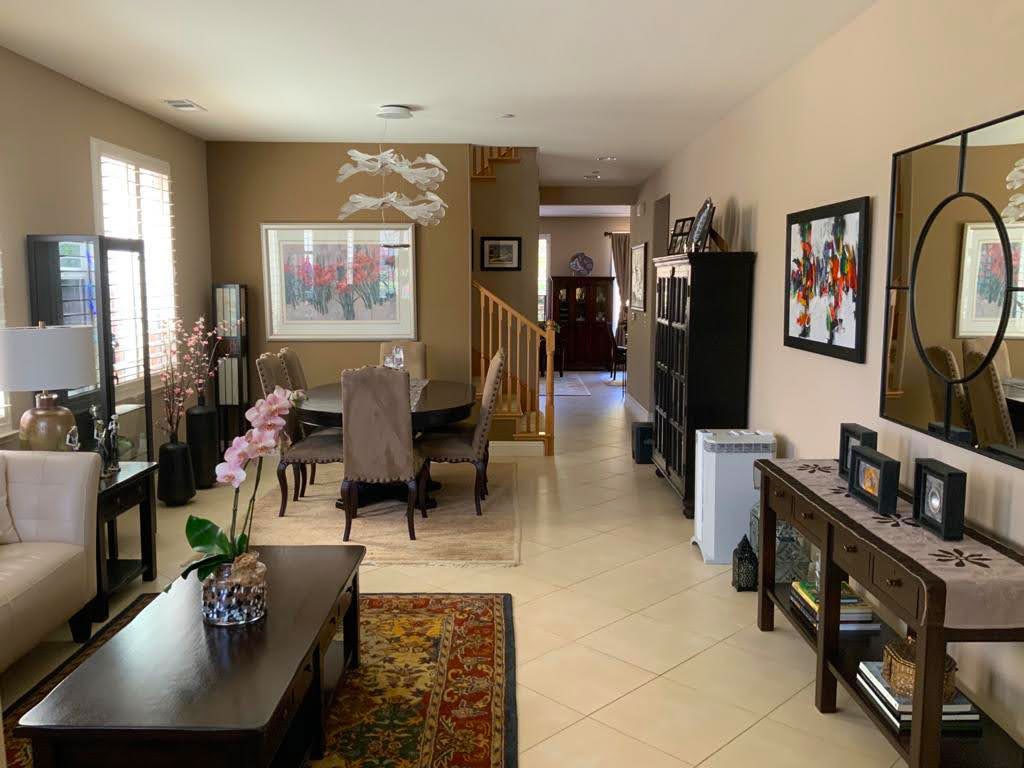 Do you entertain often? How do you use the space then?
I like to leave open spaces to make the home feel more spacious. So we generally have enough room when we entertain.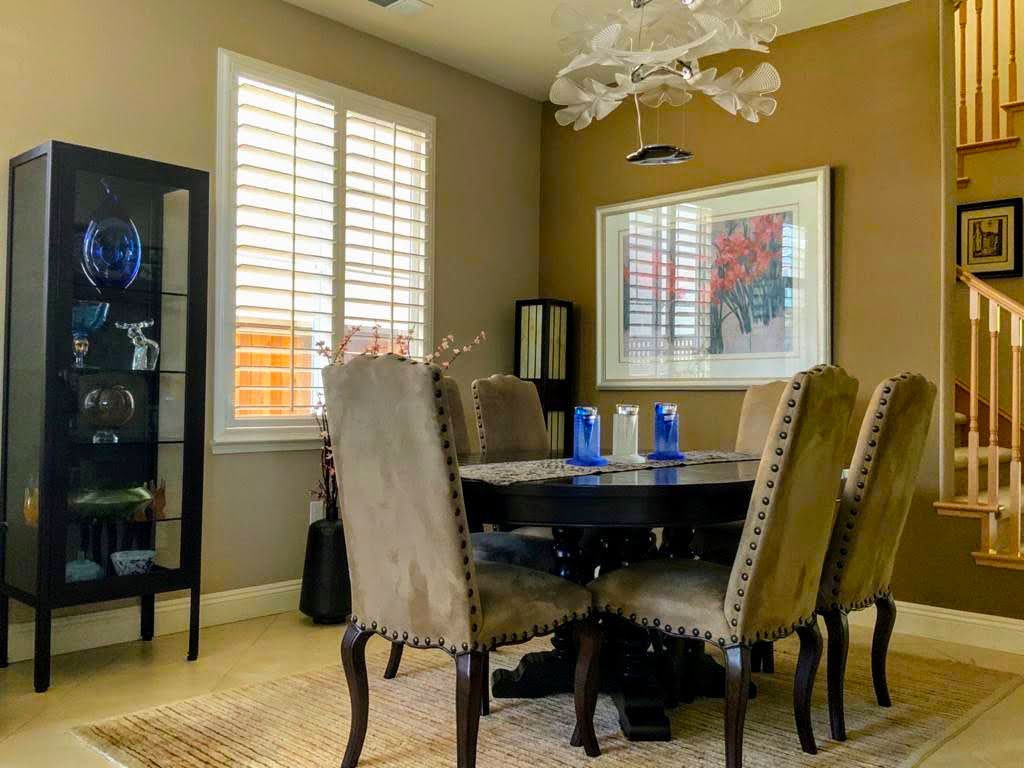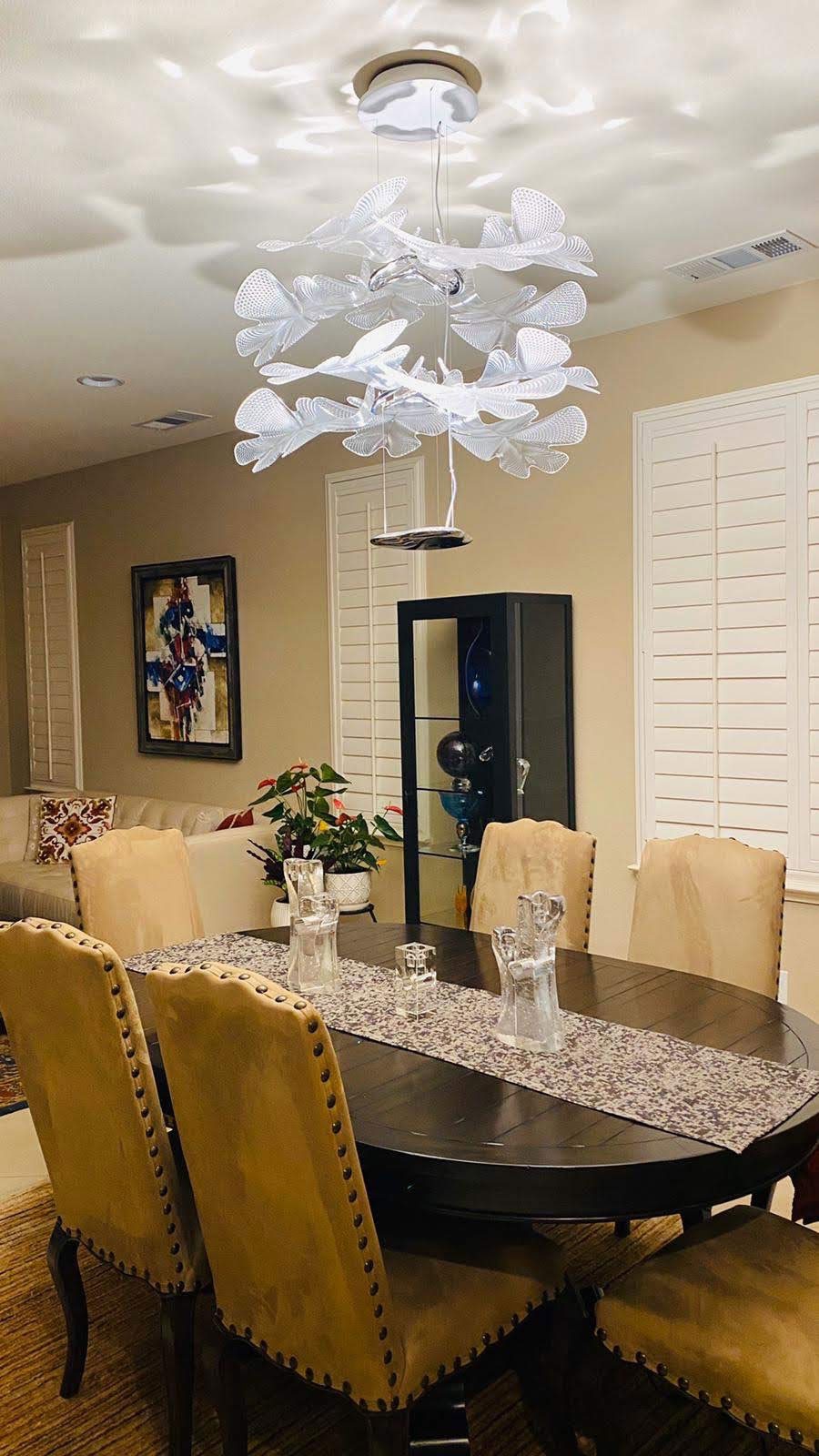 What is more important to you? Style or comfort?
I definitely like comfort in the house. You will find lots of cushions and blankets in the living room. But all the decor has some flair or style. The home should be practical. We have chosen to have white shutters over curtains. It's environmentally efficient and I like the way it looks as well.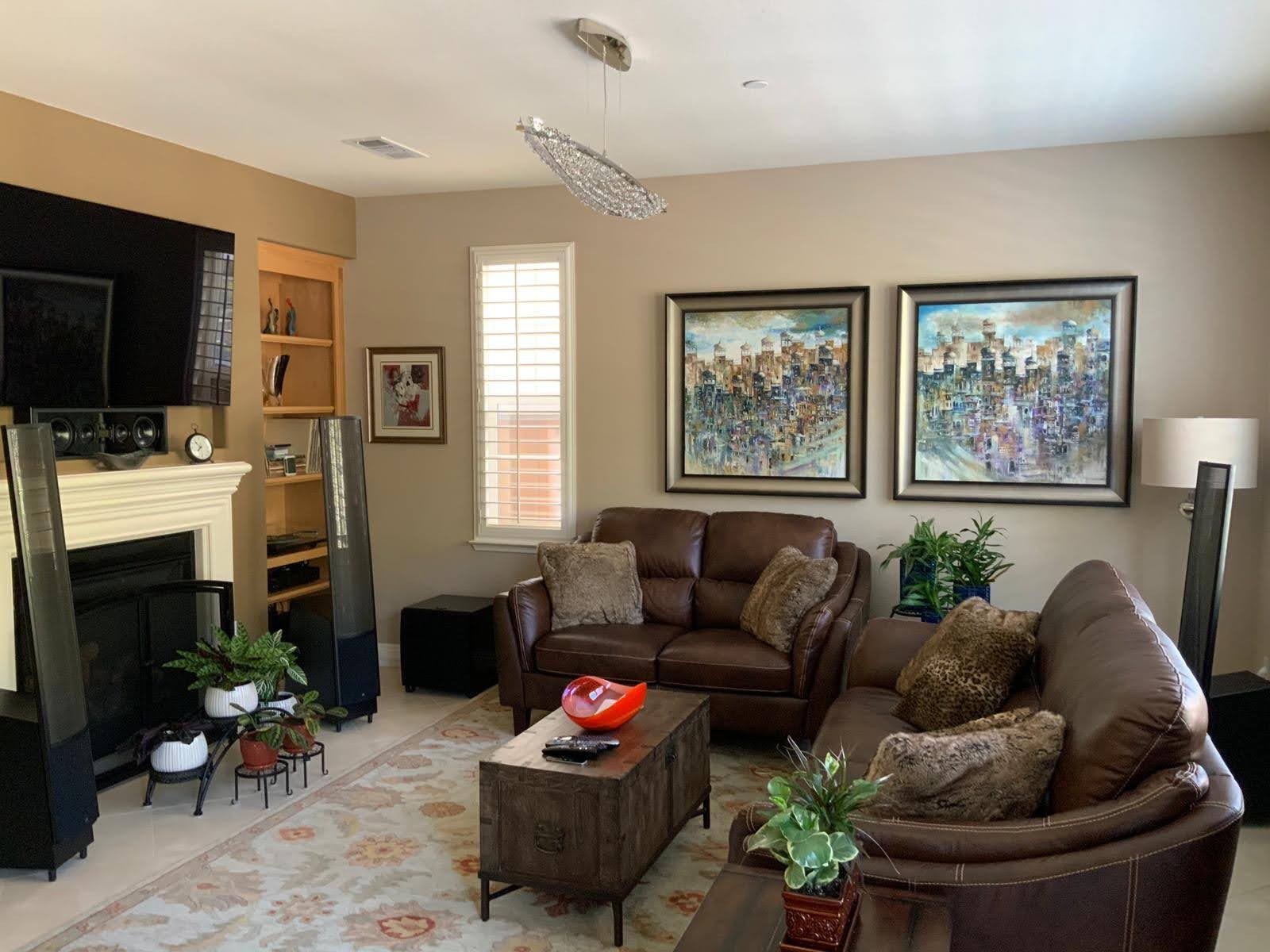 Which is your favourite space in the home and why?
My favorite space would be the living room because that is where we all come together as a family and chat and have fun.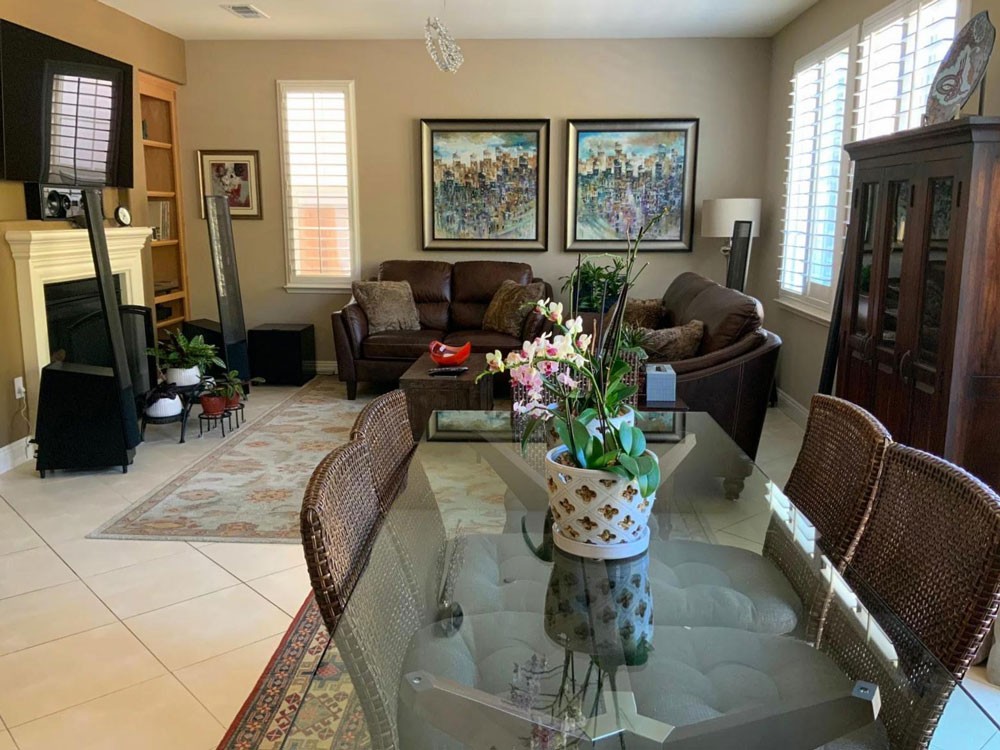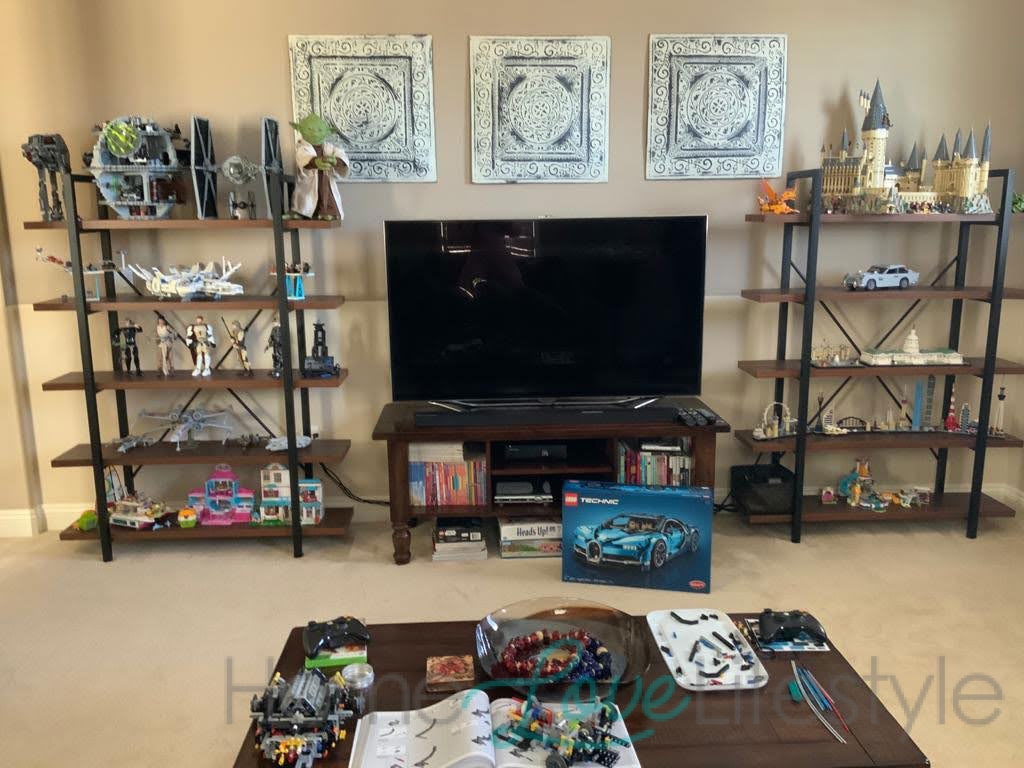 Is there a special object or piece of furniture in the home?
I love my records that are 50 years old and my sound system. My records are very special to me because I have hundreds and my older brother gave many of them to me.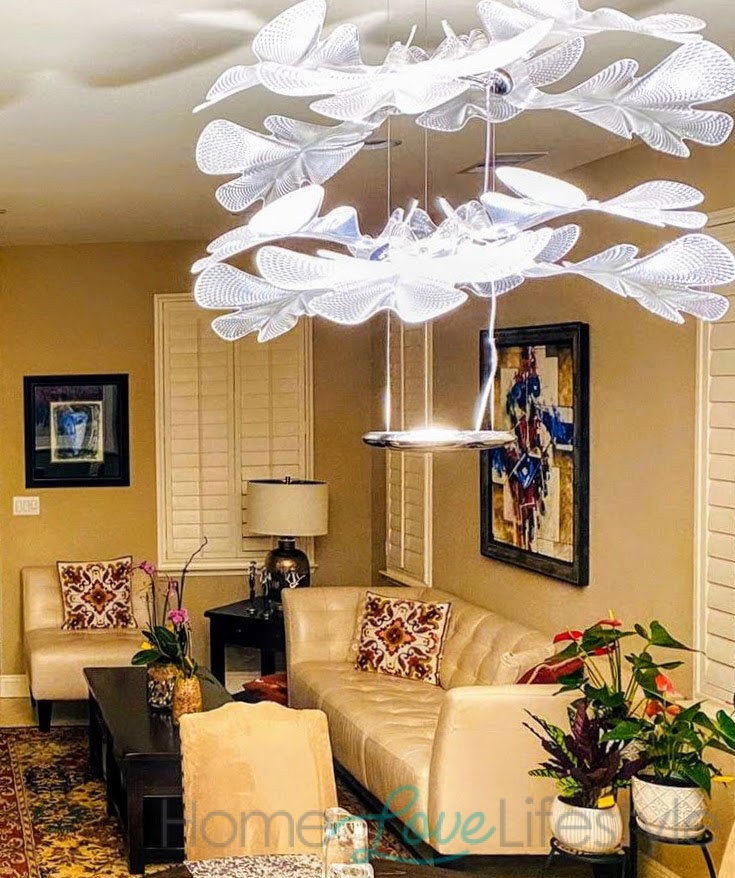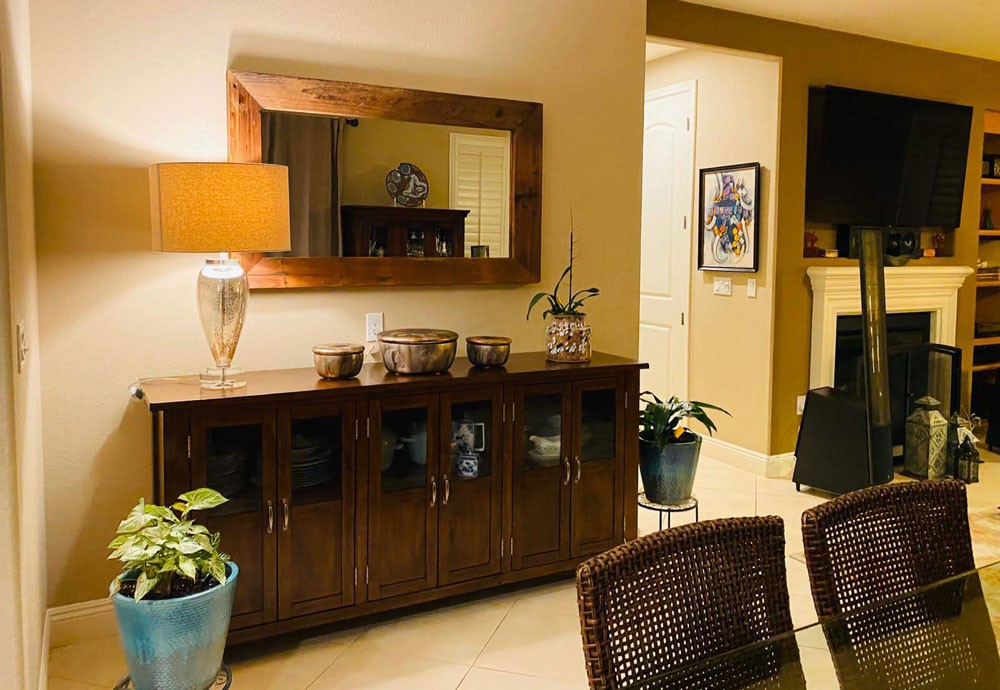 How would you describe your design sense?
I generally just follow my natural instincts. I guess you can describe my style as semi-modern.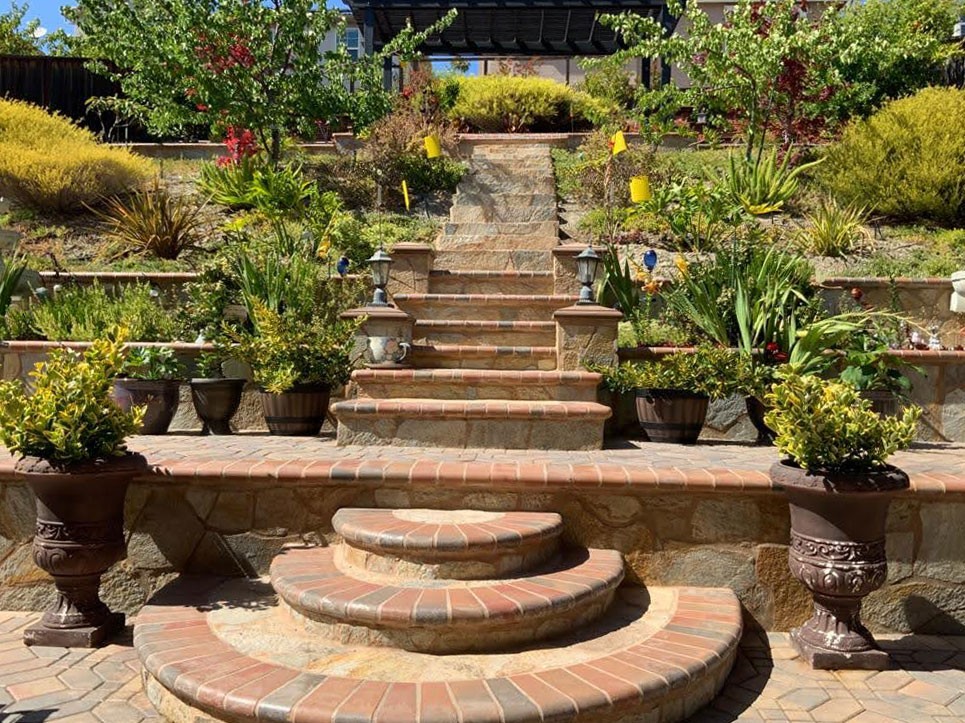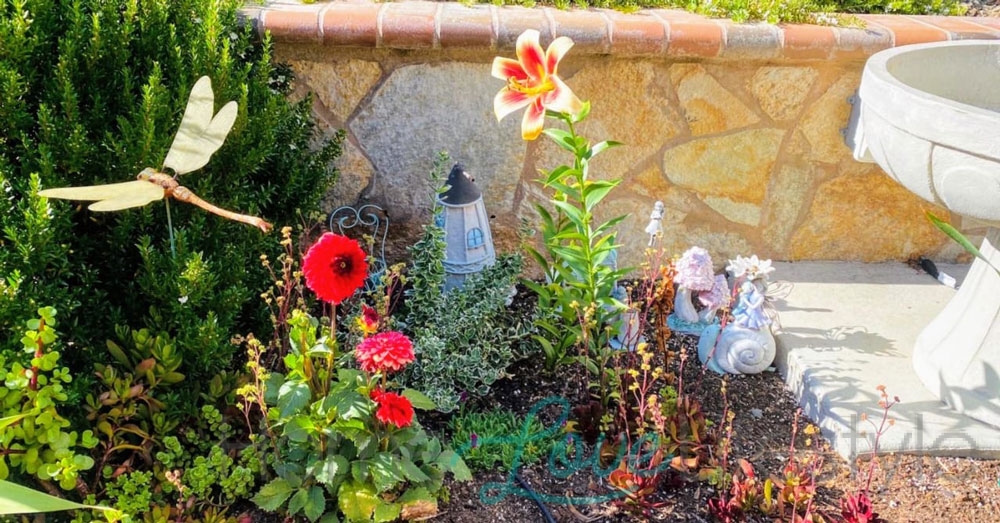 You have a lovely tiered garden. Who is passionate about gardening in your home?
In the garden I am usually the one with the green thumb and my younger daughter helps me. I also get many tips from my brother. However, my wife did all the landscaping.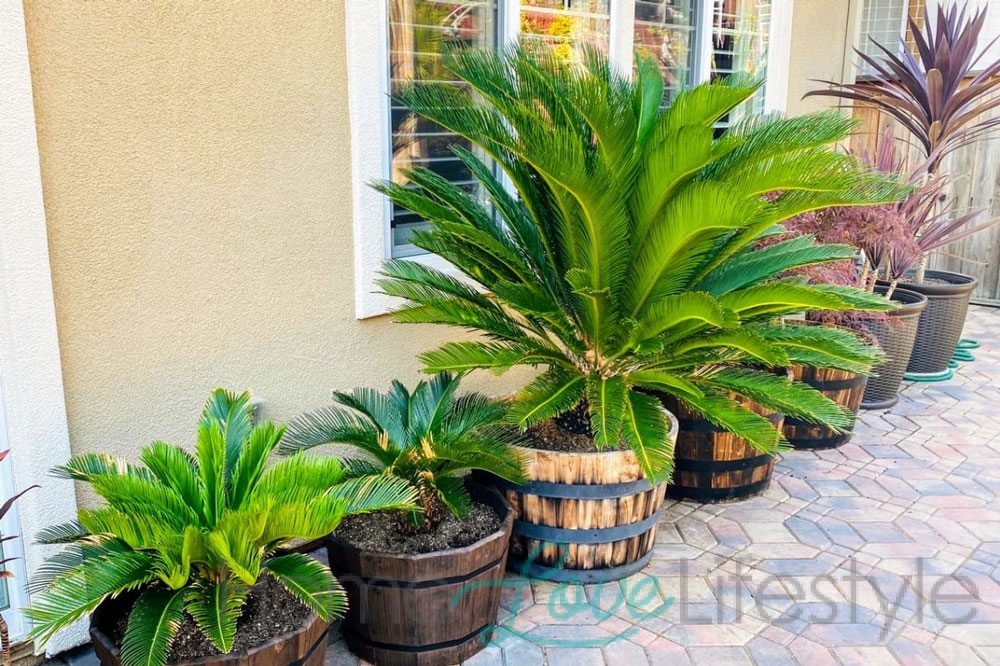 You also grow vegetables ?
Yes. We have cucumbers, tomatoes and spinach at the moment. And we have some lovely fruit trees like pomegranate, peaches and plums. It's a challenge to harvest the plums and peaches before the squirrels eat them though.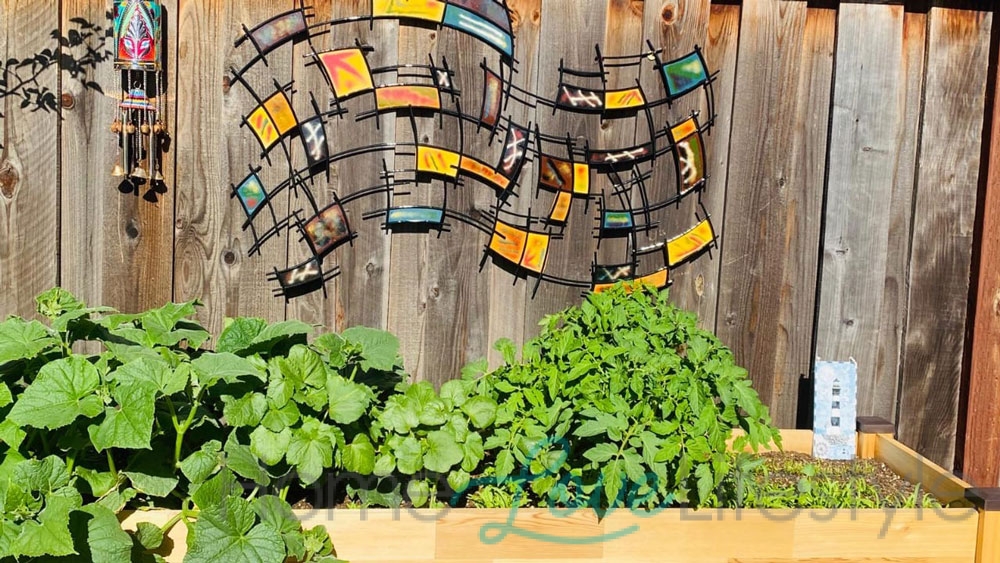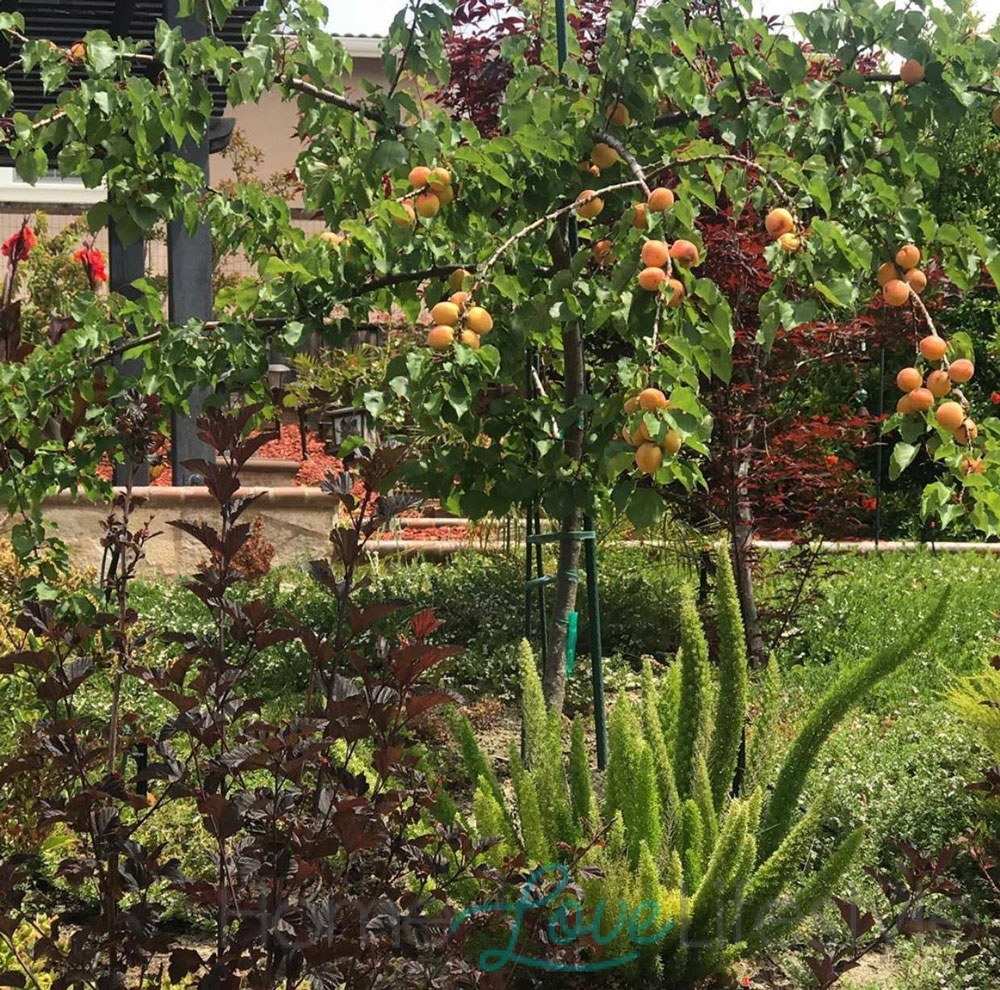 Did your daughters have a say in setting up their rooms?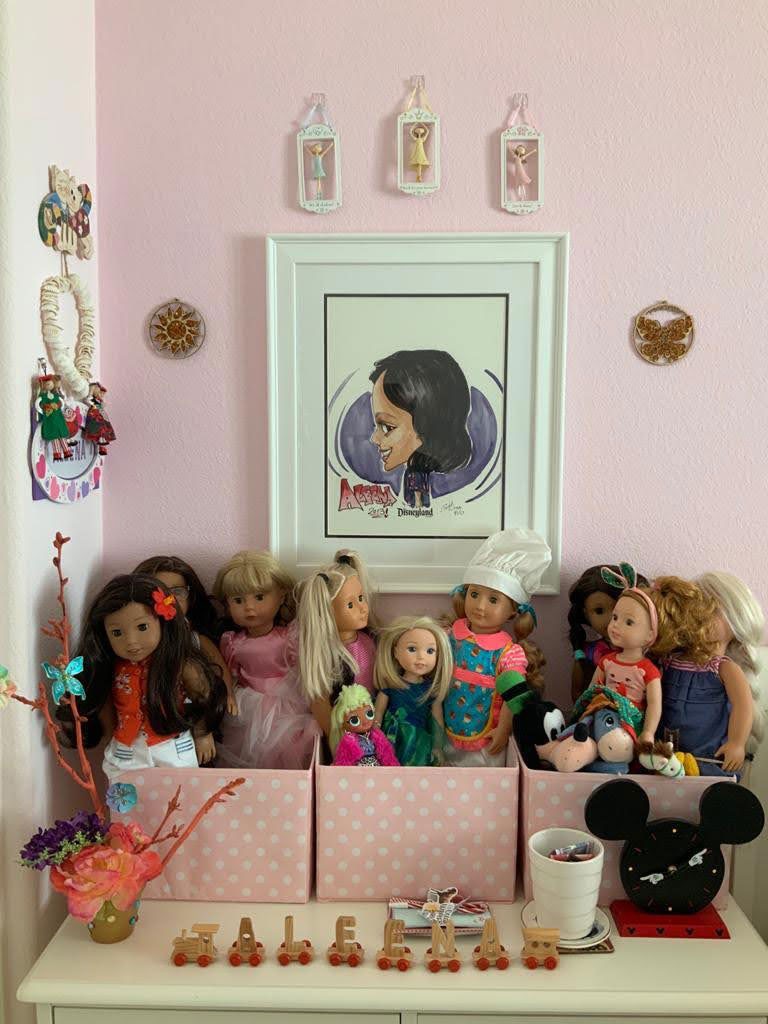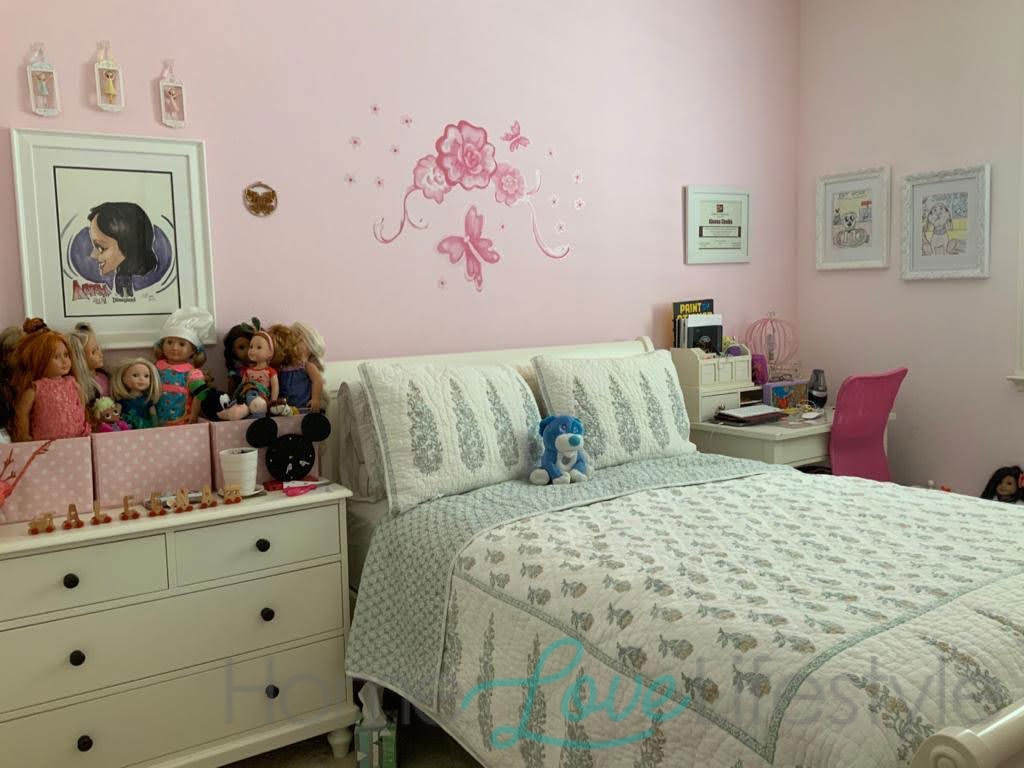 Very much so. Pink is a favourite colour and toys are carefully arranged for storage and decor.
Photos by the homeowner