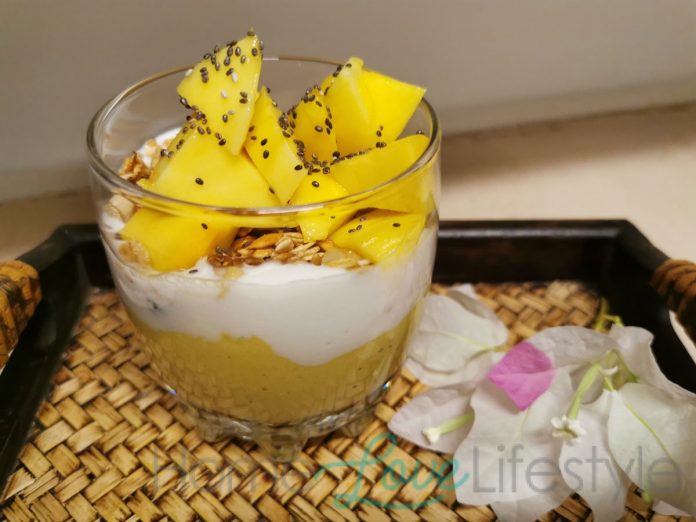 Mango is really the king of fruits! We can't get enough of this lucious, juicy treat. And this is one indulgence that is also really good for you. Packed with fibre and high on Vitamin C, it is a great immunity building food. Here is a favourite mango recipe.
We combined mangos with other super foods like yogurt, Chia seeds and granola to make an amazingly delicious as well as nutritious treat!
We picked up our granola and chia seeds from
Soul Food
.
Ingredients
One ripe mango of choice cubed (we used a Chausa)
One Ripe mango pureed
One cup yogurt
4 tablespoons granola
2 tablespoons milk (used to puree the mango)
1 teaspoon of Chia Seeds
Method
1.Cube one mango
2. Cut the other mango and puree it with the milk in a blender
3. Whisk the Yogurt
4. Pour the puree into a flat bottomed glass or deep dessert bowl
5. Then add the yogurt
6. Next add the granola and sprinkle some chia seeds
7. Lastly add the cubed mango and sprinkle some more chia seeds on top.
Enjoy this fruity concoction for breakfast, as a mid-day snack or whenever the mood strikes!