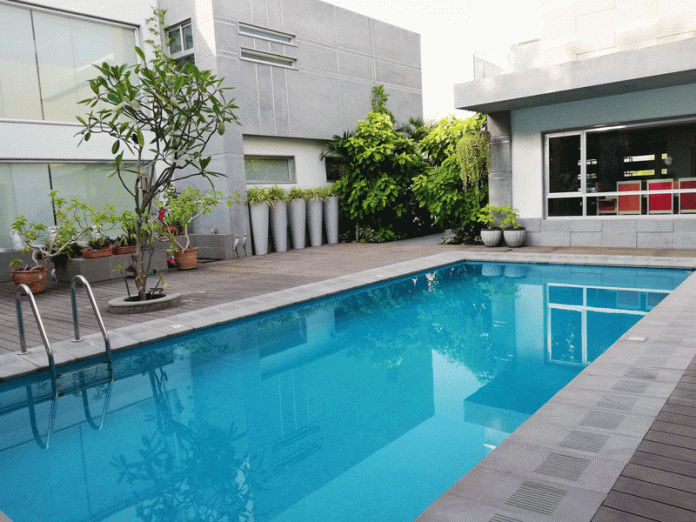 Summer is here and we all want some poolside inspiration, don't we? Whether you are planning to add a pool to your home or just dreaming about it, like us! Here are some lovely homes with serene pools to provide you inspiration as you #stayhome.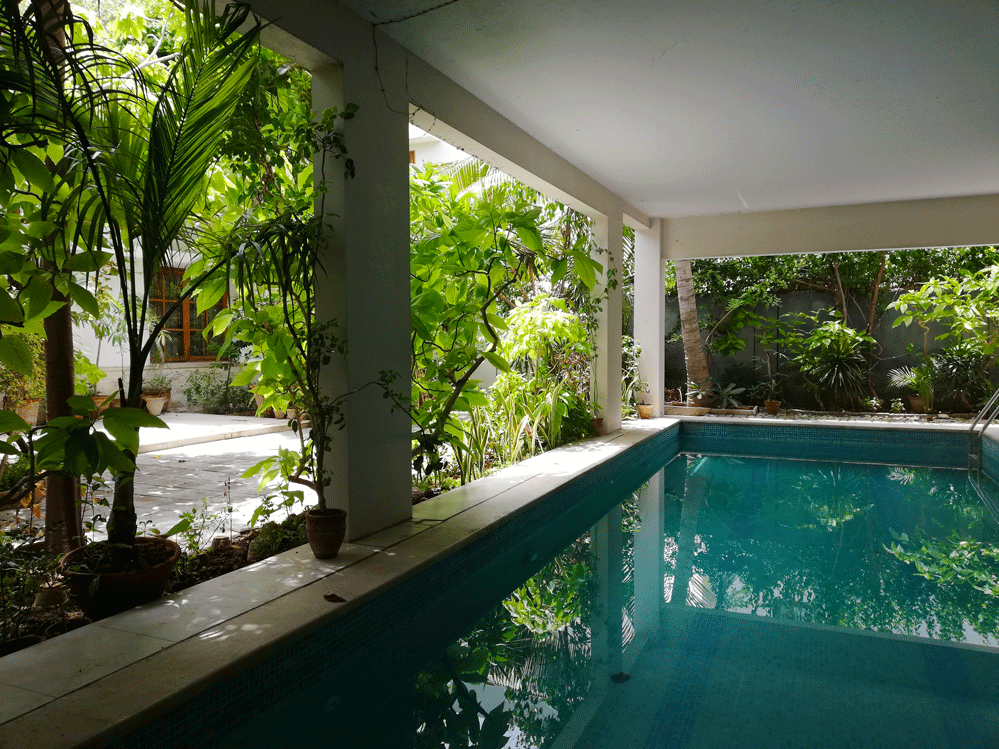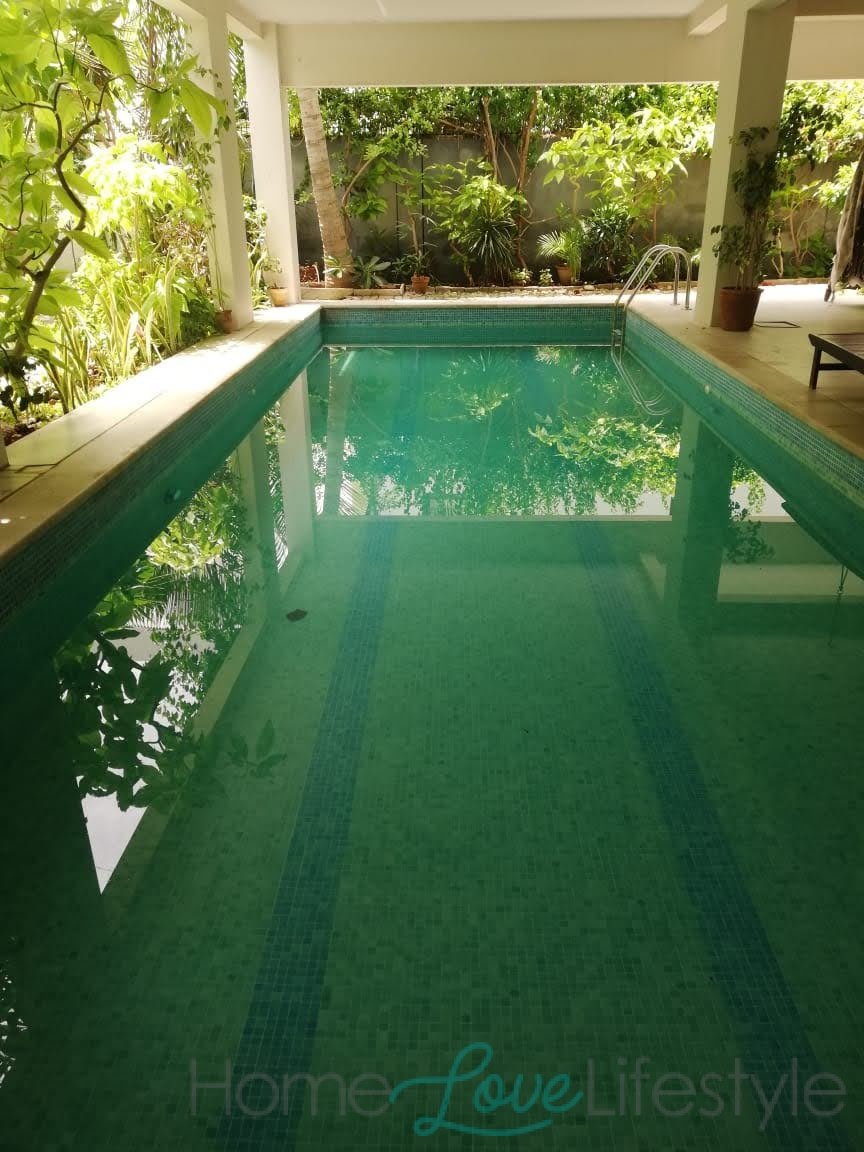 This home uses a tropical and colonial aesthetic to recreate the look and feel of an earlier time. The covered pool design ensures privacy and the greenery all around makes it feel like a tropical spa. "My husband and I had spent some time in Burma and we are very fond of Thailand.  So as far as the garden was concerned, we both wanted that intense, slightly wild tropical look. And that's what we got."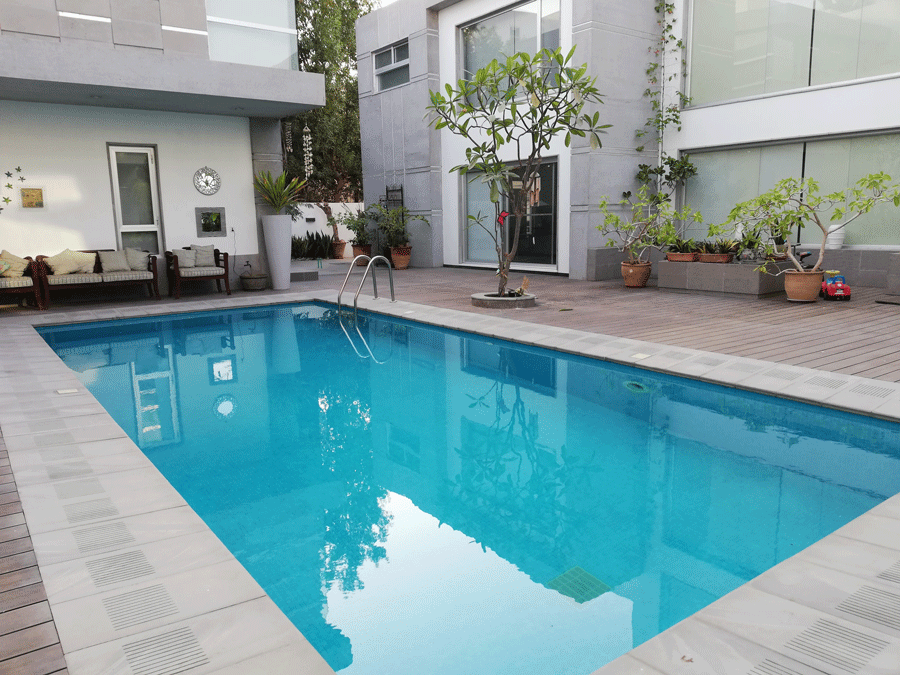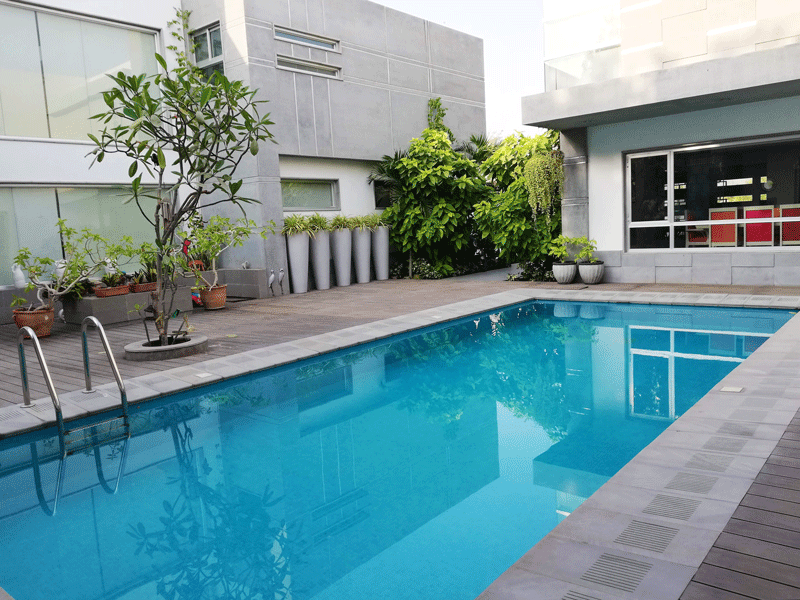 This homeowner has created a minimalist dream home for herself and family in Karachi. Unlike in many homes, here the pool is not just a show piece.  "In summer we use the pool all the time. The neighbours are family and the staff don't come to the back of the house so we are very relaxed. I'm a big believer in using what one has, there's no point otherwise."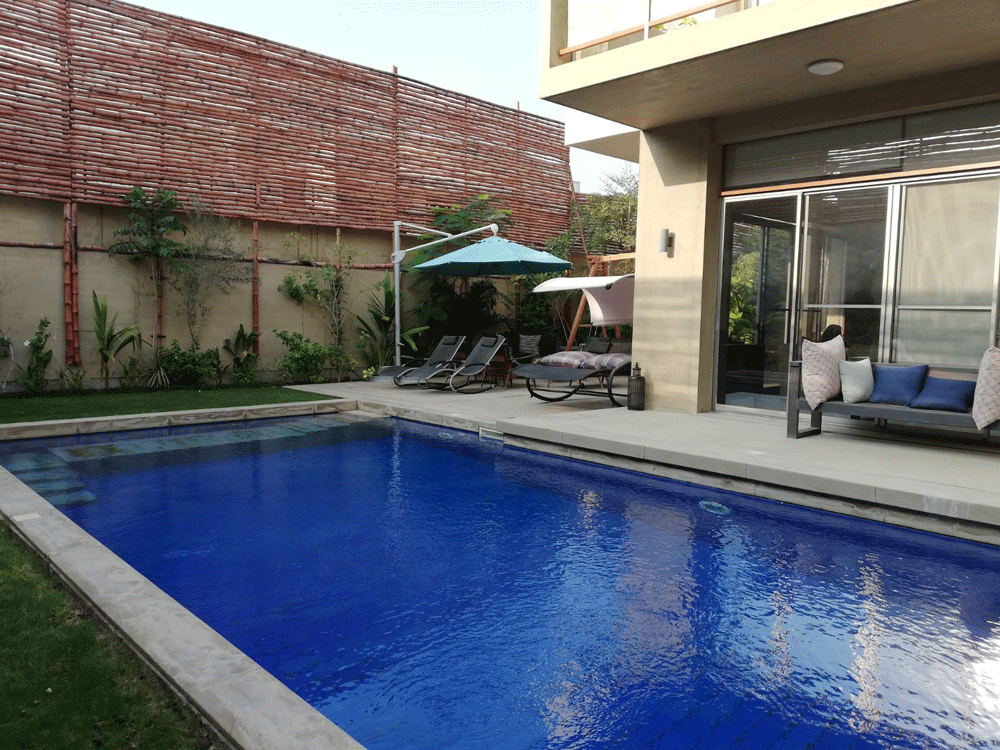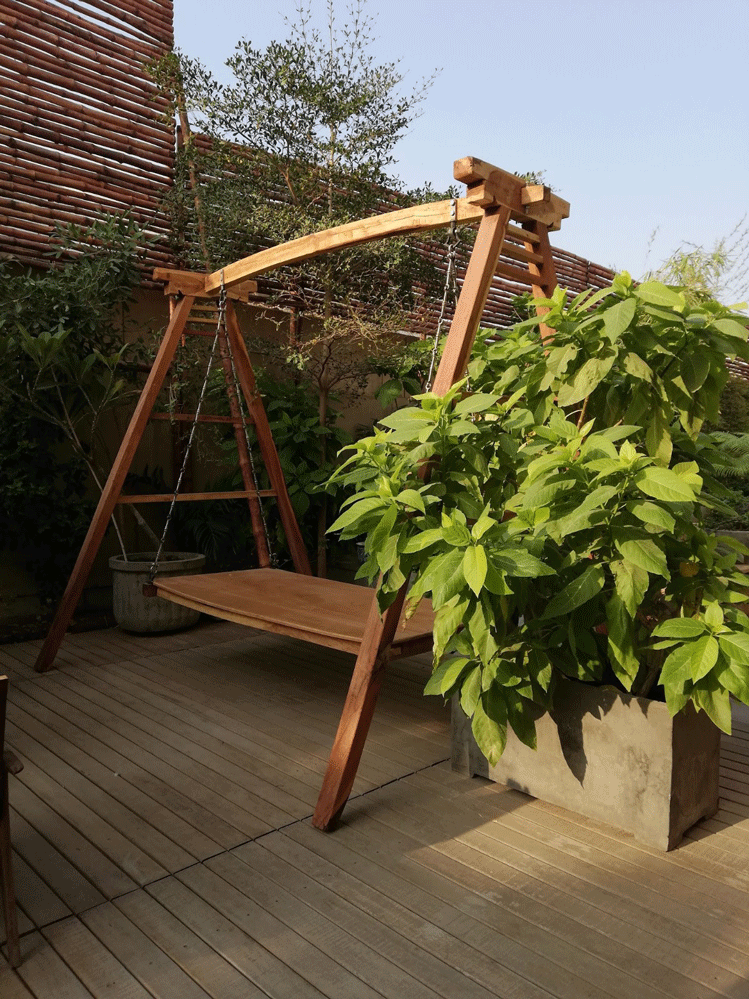 This lovely family home with retro design elements uses its pool for maximum design impact. As the homeowner admits: "We all love the water. The pool was our only real indulgence in the home. My children use it a lot and when they have friends over they also use the pool and outdoor patio space."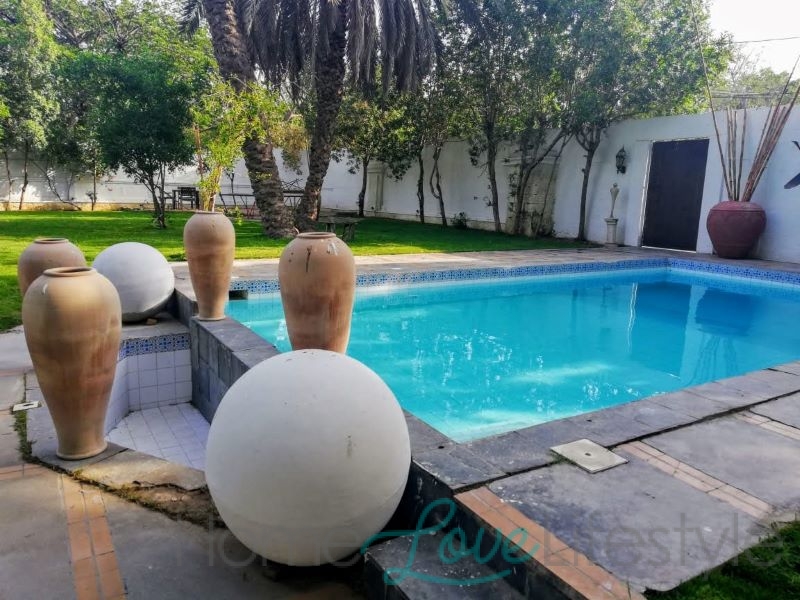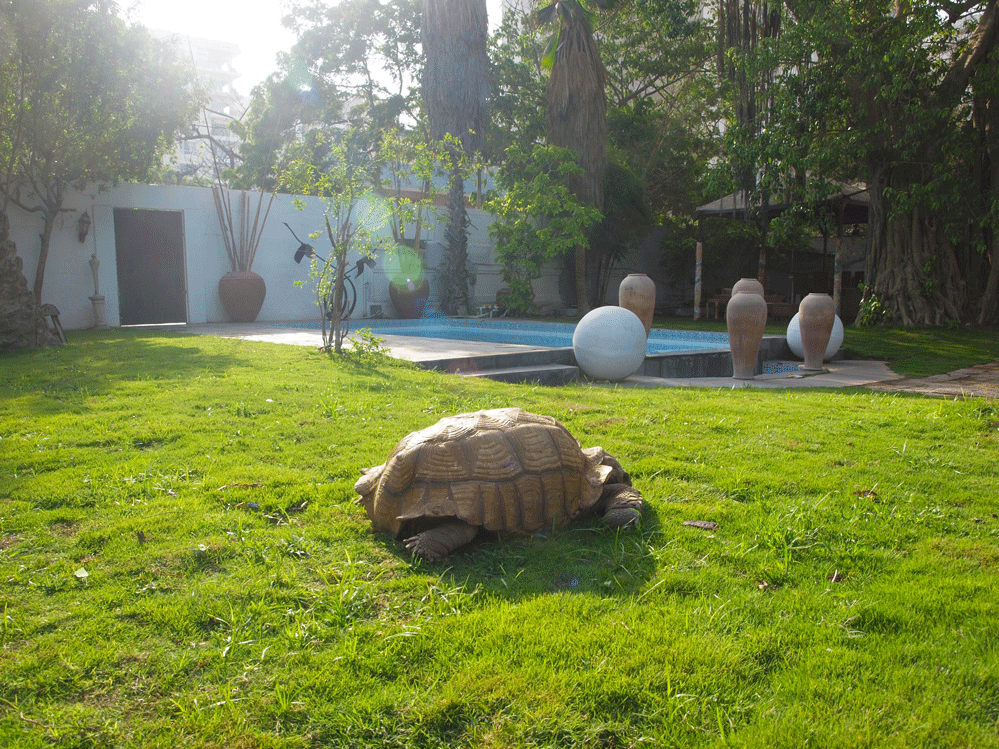 The HSY Mansion in Karachi is an iconic home that has been decorated by the designer. The pool is one of his favorite places and the tortoise that came with the house is rumored to be a 100 years old. "I love to entertain.  I have friends over all the time, the pool is very busy.  I have had a few smaller dinners but no large parties as yet. This house truly shines at night. I think I have done a good job with the lighting outside and the lawn looks beautiful at night."
Tranquil Ambience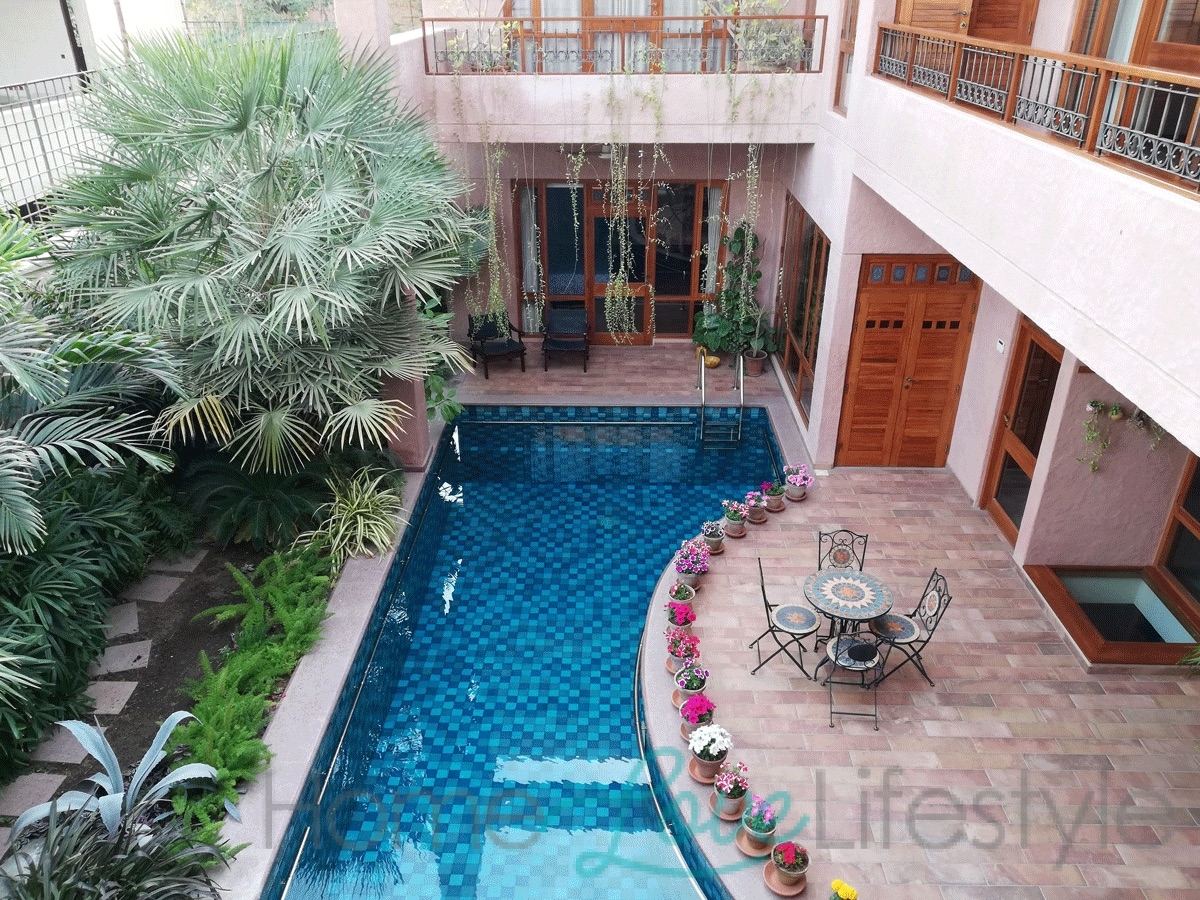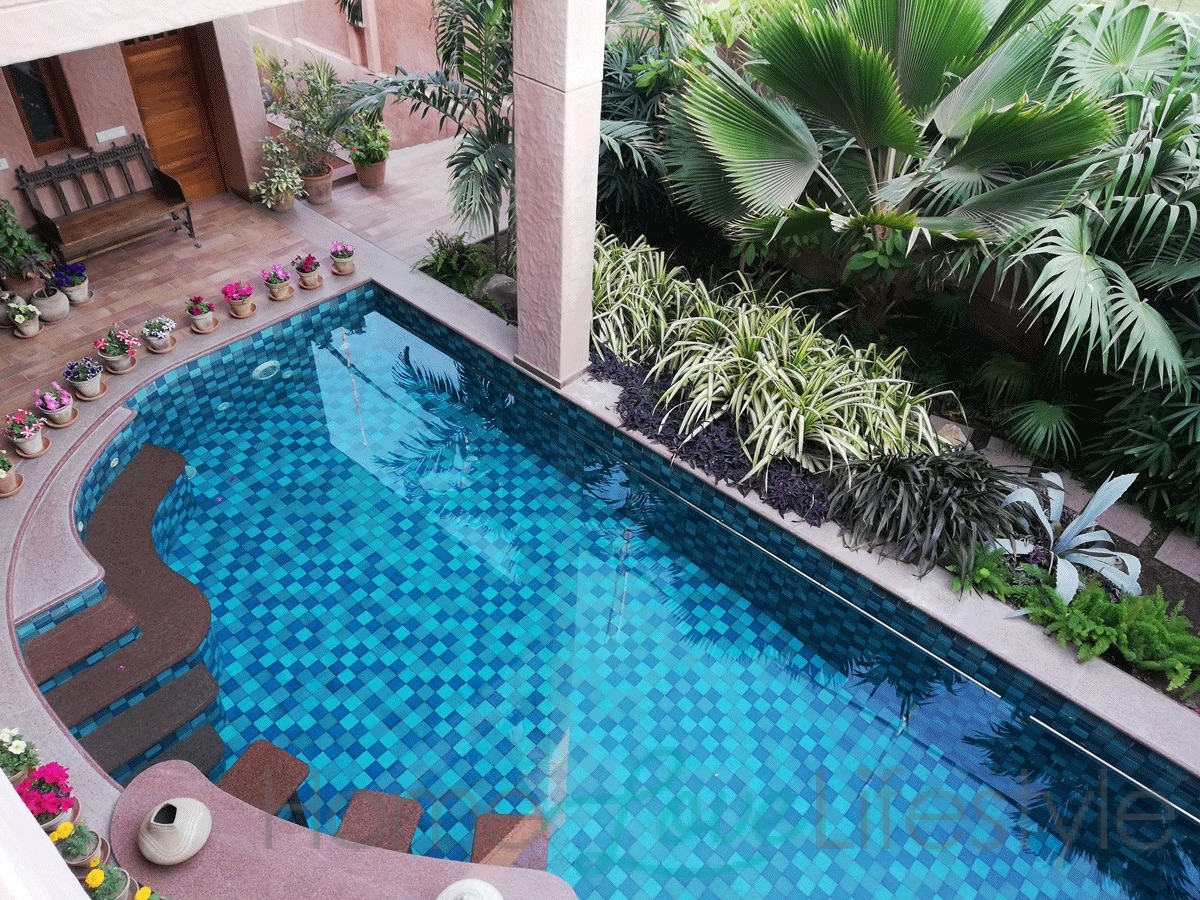 This lovely and peaceful space is a world apart from the hustle & bustle of Karachi. The beautiful swimming pool sits at the heart of the tranquil home design. "We wanted the pool along the side of the home, so we can see it from all the rooms," says the home owner. "And we wanted plants right till the edge of the pool. We use it a lot. Swimming is very good for my knee."
These beautiful pools have given us plenty of inspiration & we hope to be poolside this summer really soon!