Farooq Soomro is not your average urban dweller: a tie-wearing executive by weekday, he is a bohemian tour guide on weekends. The Karachi Walla, as he is known by the followers of his popular blog, has combined a thirst for history, a fascination for the city he lives in and an insatiable curiosity to come up with his blog & home. In it, Farooq introduces readers to the beautiful old buildings, colourful shrines, quirky old shops and eateries that make the city of Karachi throb with its unique rhythm.
His own home, not surprisingly, reflects this passion and is a treasure trove of collectibles and memorabilia sourced entirely from junk shops in Karachi. A plant-filled entrance leads to the apartment of Farooq and his wife, artist Seema Nusrat.  "The décor is almost entirely my domain," admits Farooq, as he answered our questions and opened his home to us.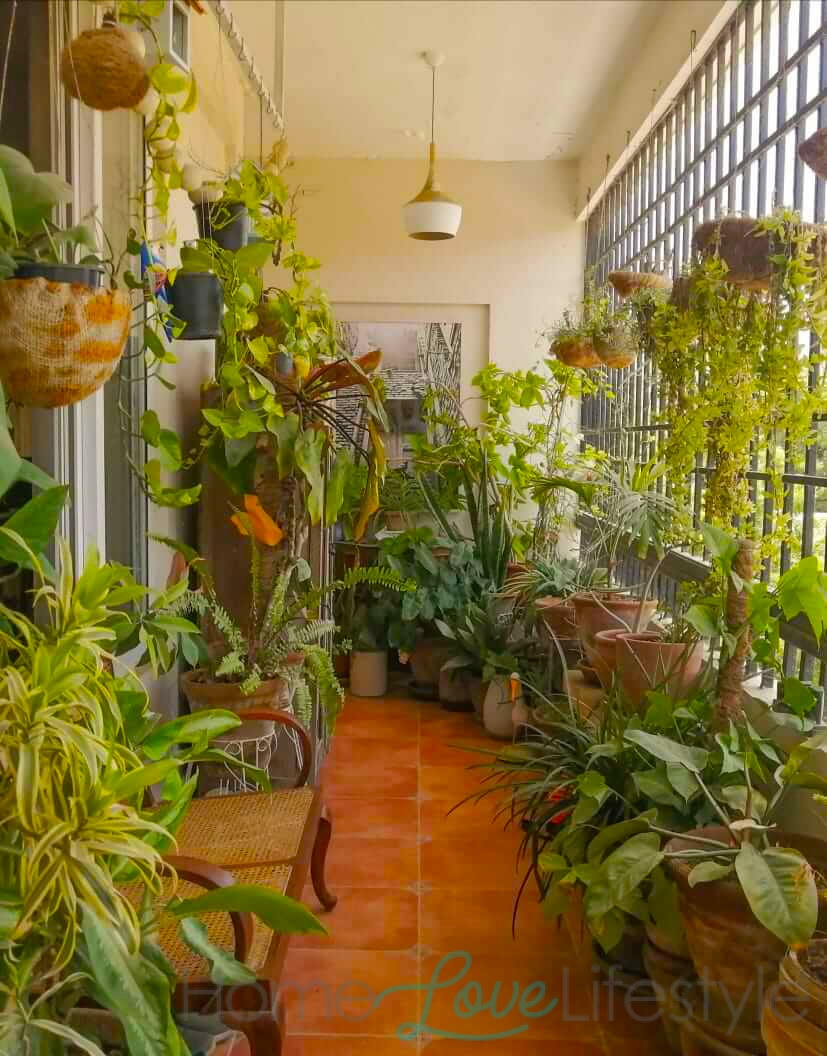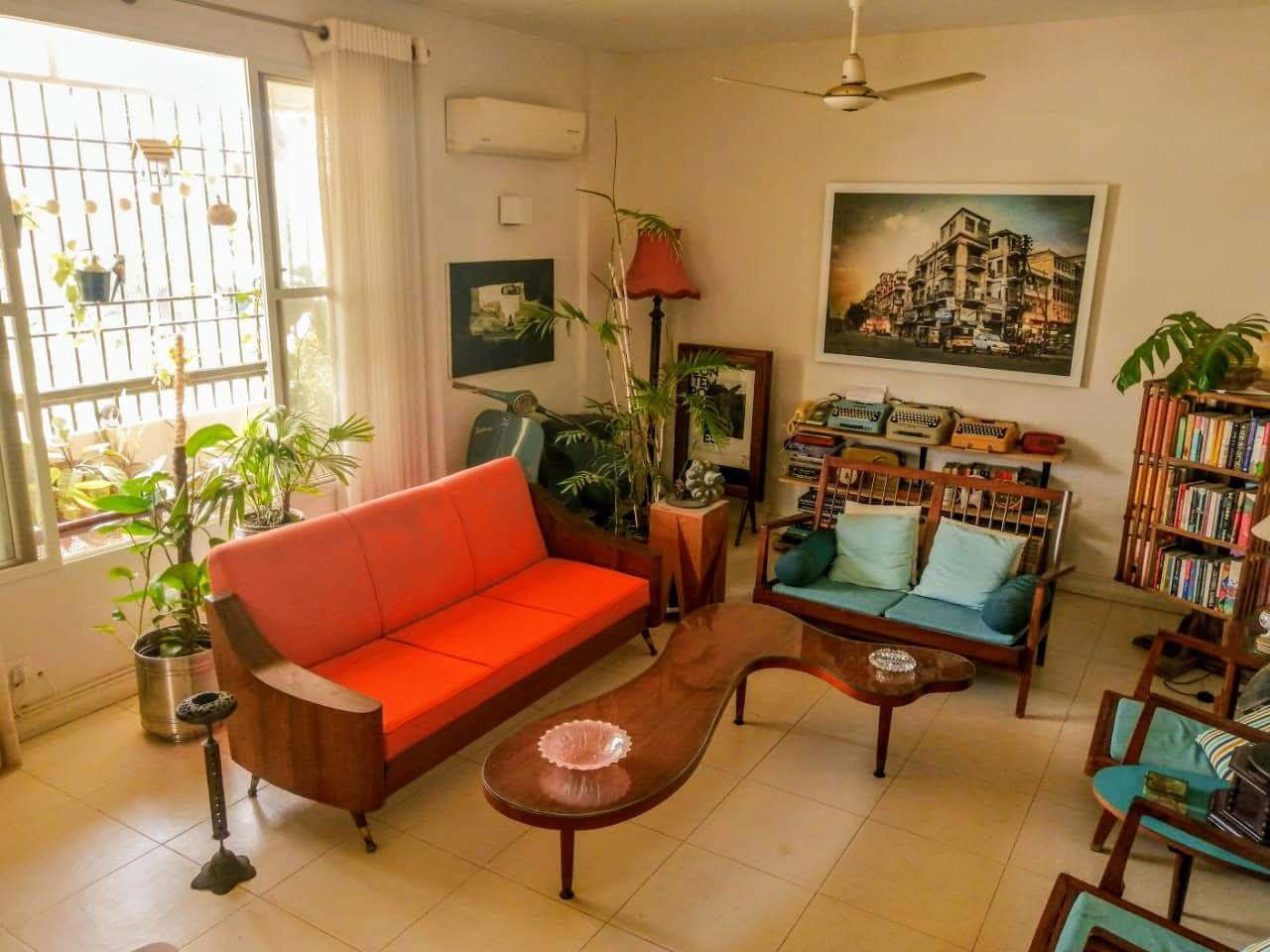 Is all the furniture in your home from old furniture shops?
Yes, all of it. There is only one new piece, a bench which was gifted to me by Sibte Sajjad of the Elephant Warehouse. The rest is all picked up from old shops and restored. When I moved into my own place, I didn't really have much money left to do it up. I didn't plan on buying furniture. But on my visits to old shops I saw this kidney-shaped wooden table and couldn't resist it. That was the first piece I picked up and after that I kept adding on when I ran into a piece I felt I had to buy.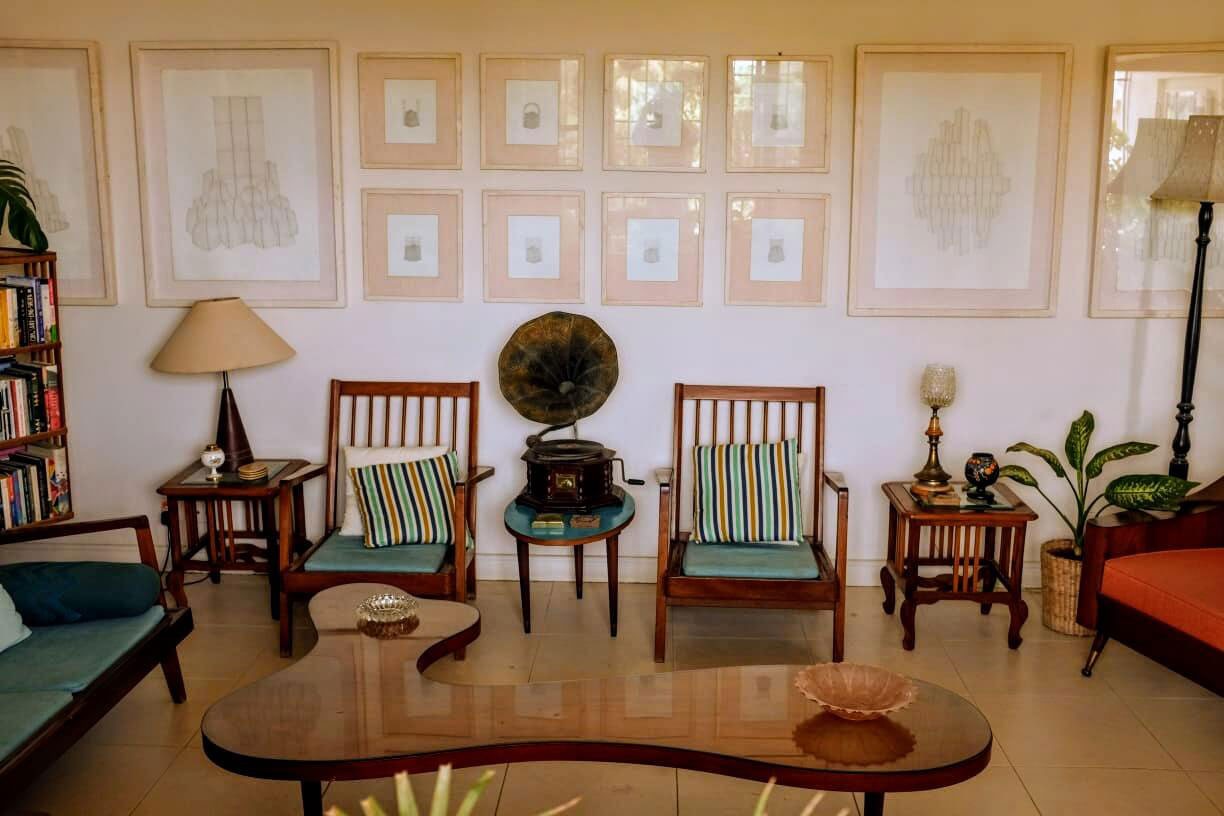 You have avoided buying carved and decorative antique furniture. There are mostly art deco style pieces.
Yes. I come from Sukker and have seen a lot of that old, carved furniture in cities like Khairpur and Shikarpur. But I also grew up in my grandparents homes and there was a lot of art deco furniture there. Maybe that's why I am drawn to it…because of childhood associations.
One can't help notice that there is a scooter in your living room.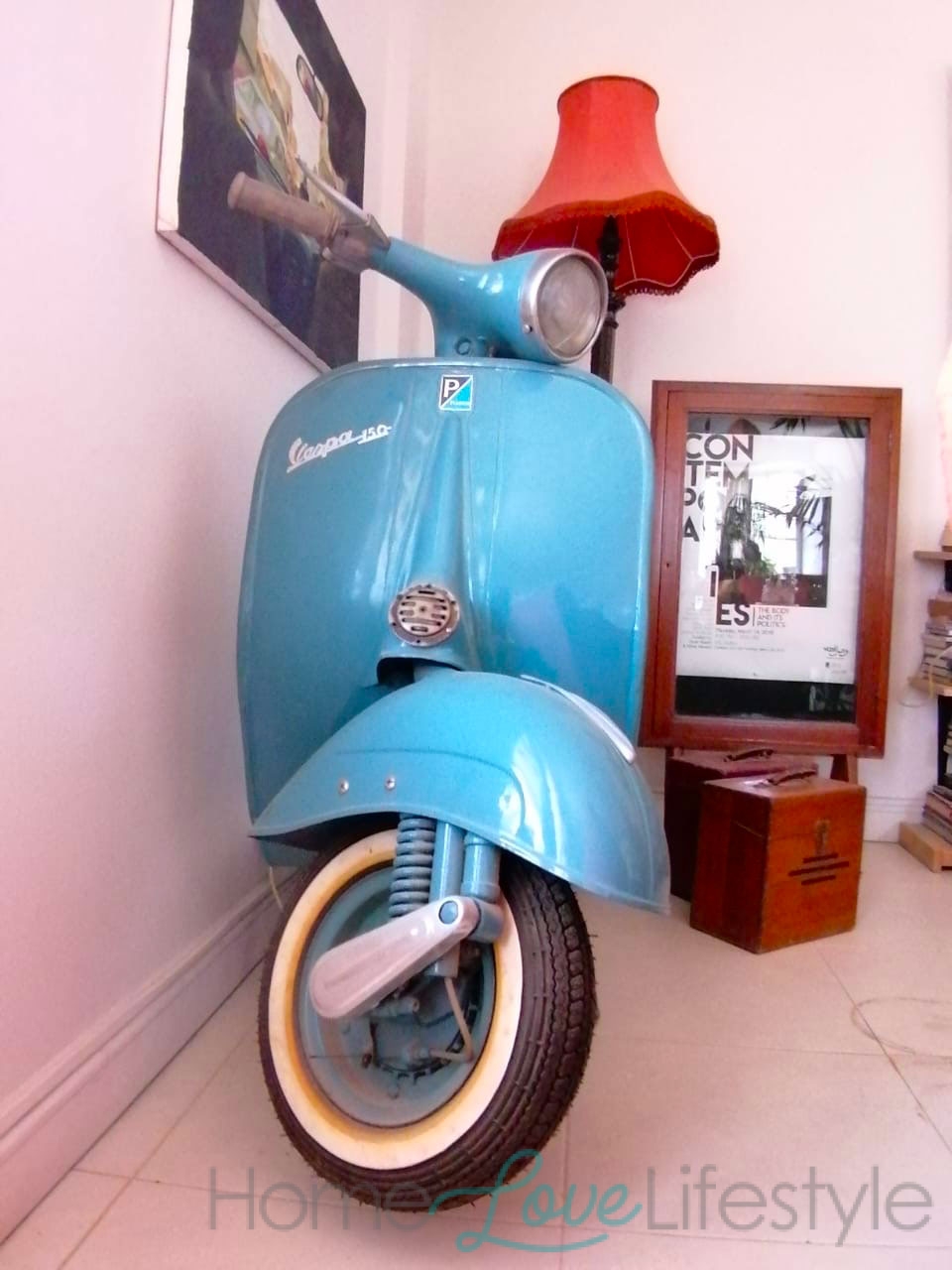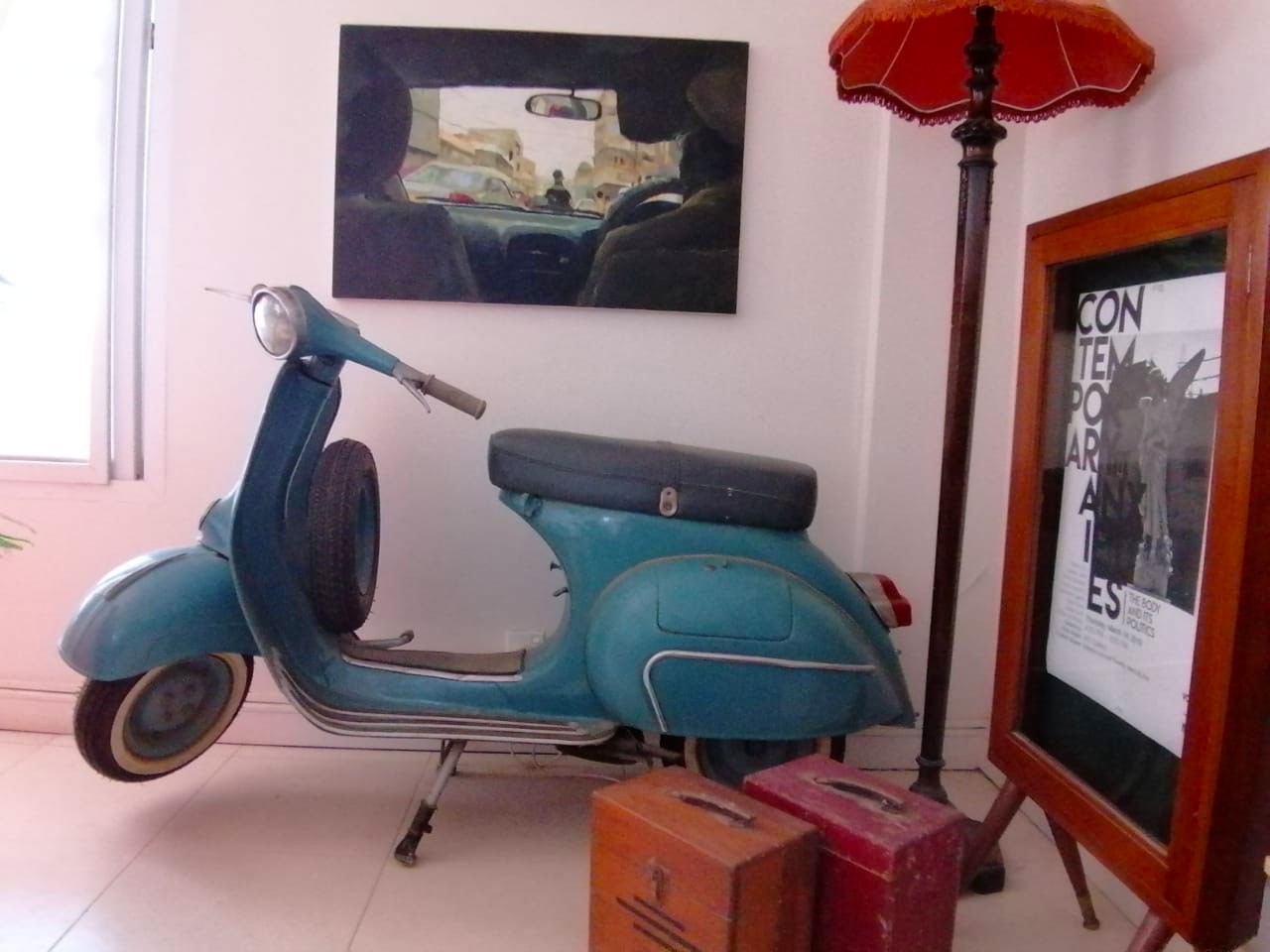 Yes. (laughs) I bought that Vespa and tried to keep it working and ride it for a while. But now it's a part of my collection like the radiograms (I have three), old typewriters etc.
Every piece in your home has a story. But is there anything especially close to your heart?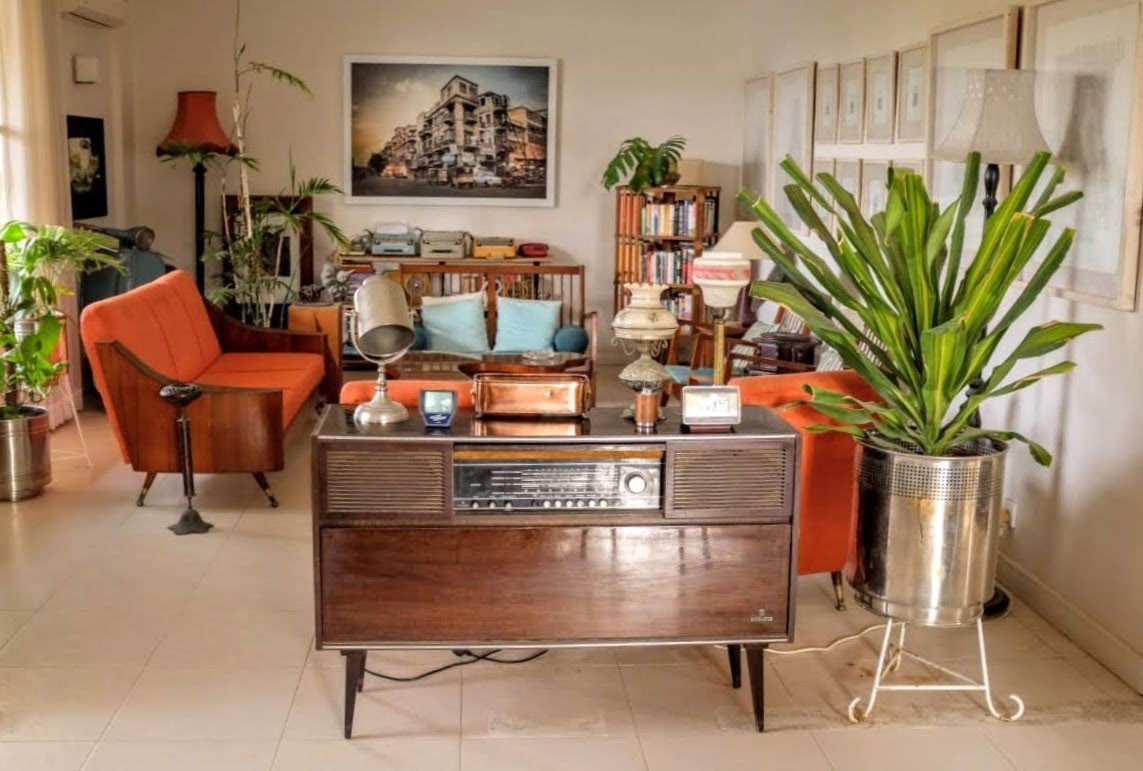 Well the radiogram is very special. I inherited a collection of old vinyl records which belonged to my paternal grandfather.  And now I could listen to them and in doing so I felt a connection with my Dada. It was a strange and special experience.
There is also a painting made for me by my wife. She is a sculptor and paints infrequently but this was specifically for me… so it's very special.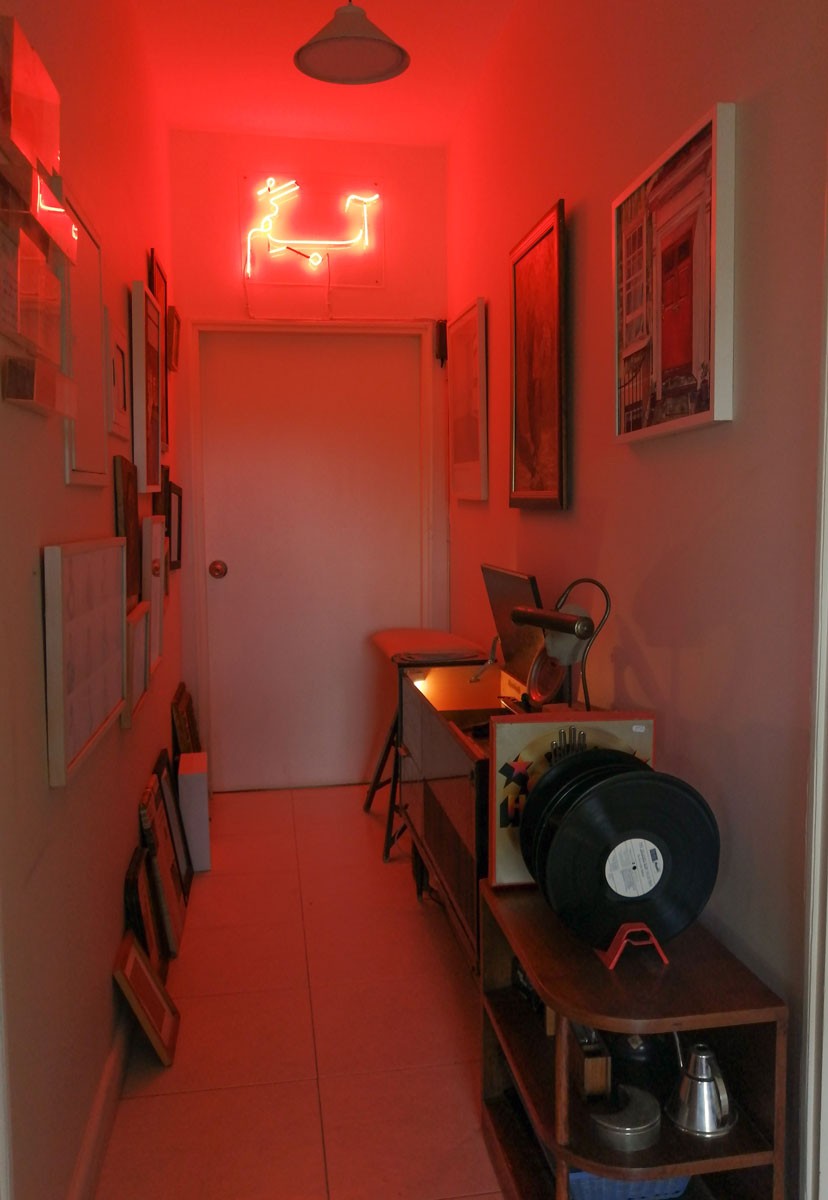 Also the neon sign is a tribute to my favourite Urdu writer, Mushtaq Ahmad Yusufi.
What else do you enjoy collecting?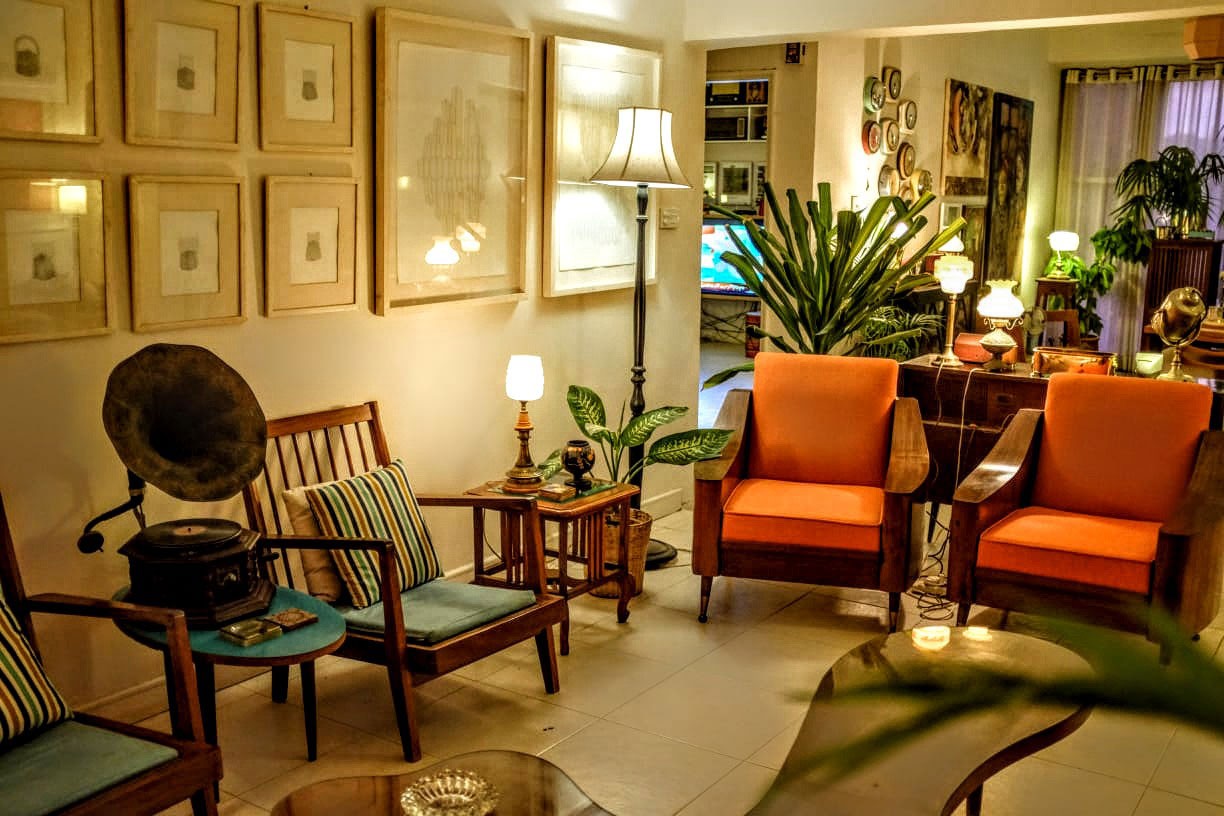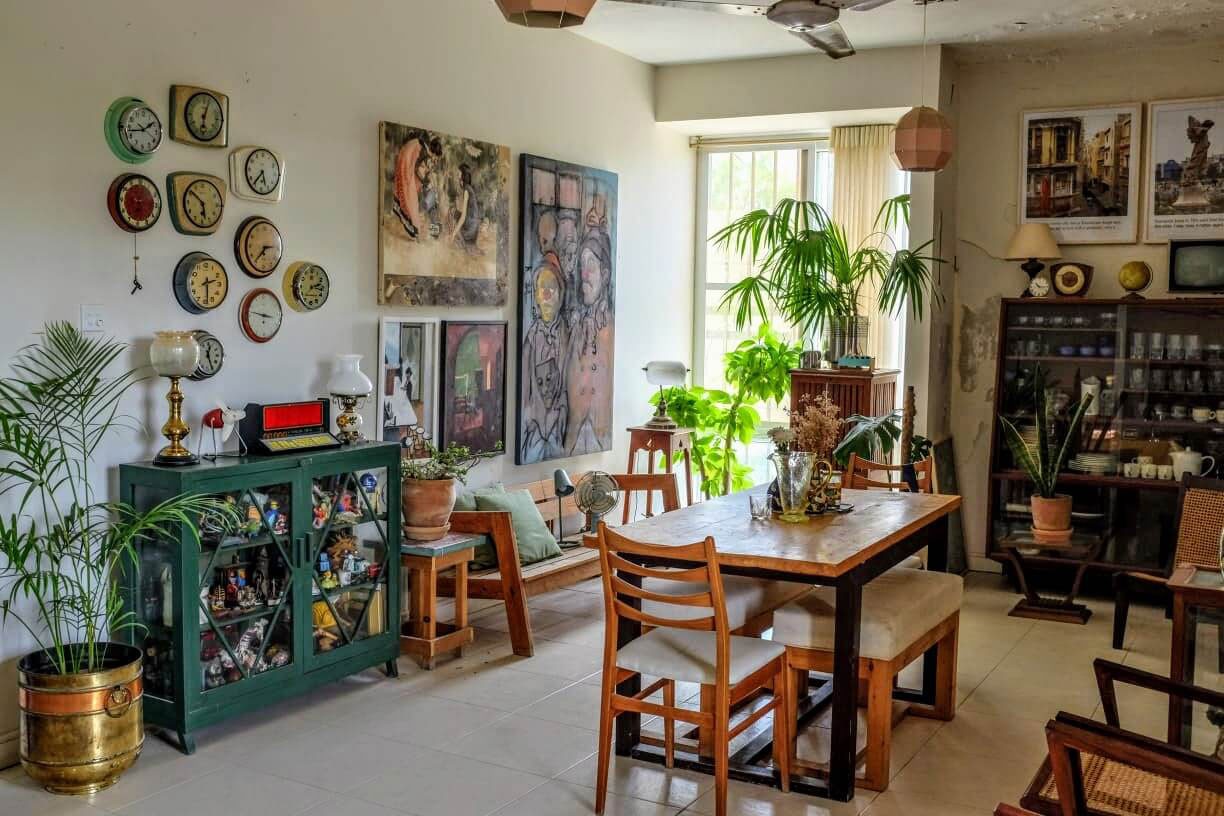 I have quite a collection of lamps of all kinds. We have no overhead lights in our home. We only use the lamps. Also the green cabinet is full of odds and ends, including toys and figurines, picked up from Sunday Bazaar.
What is your favourite spot to relax in?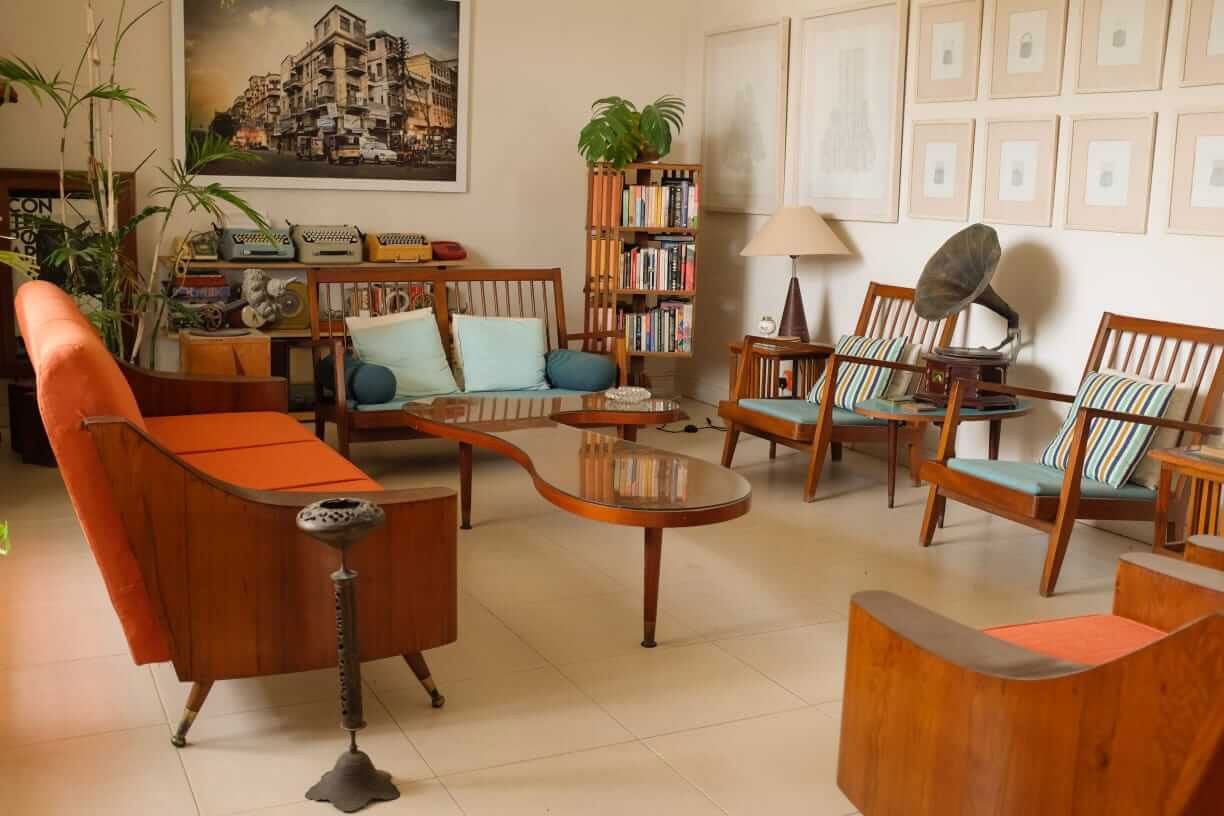 I am sometimes accused of not having comfortable, cosy furniture but my sofas are actually great to sit on. I picked up this orange sofa which was in an extremely bad state. I had it repaired, polished and upholstered orange…which subsequently became a very popular sofa colour in that store.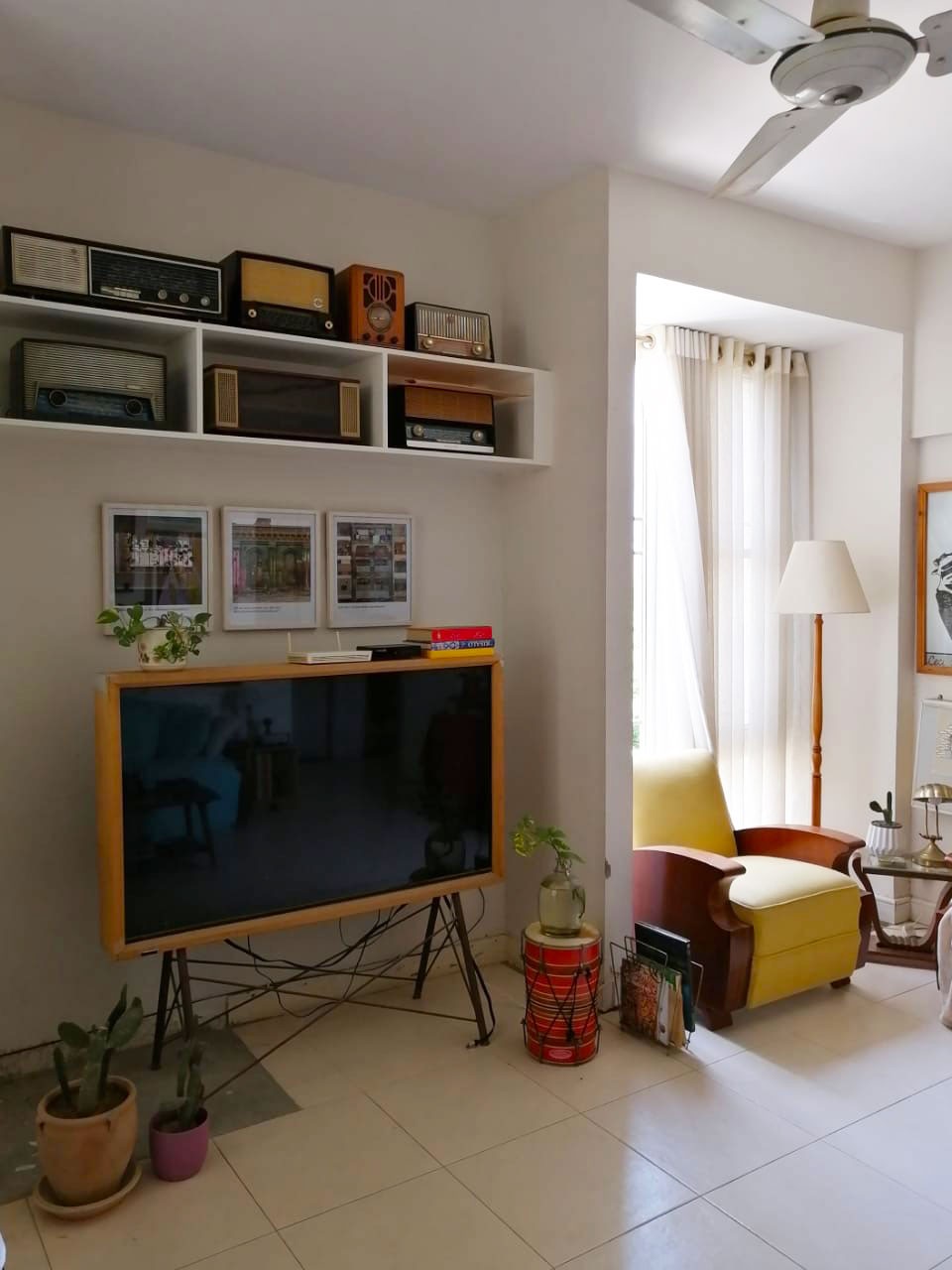 The yellow sofa is also comfortable to sit on and watch TV. I just like everything in the vintage style. In fact, even my modern TV was set in a wooden frame by a friend to give it a period look.
What inspired you to start the Karachiwalla blog?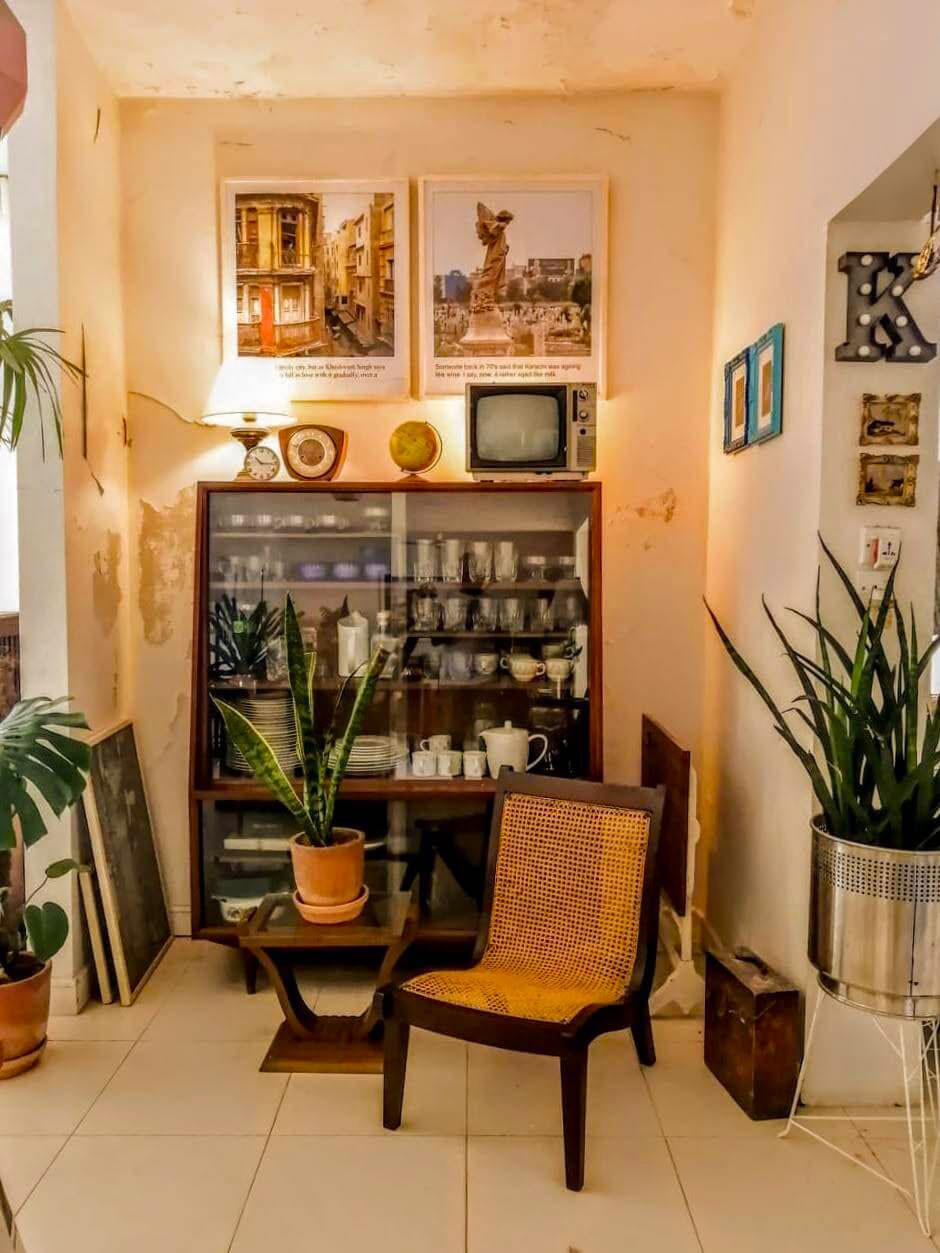 I have lived in a few cities but after my return to Karachi in 2010, I started exploring the idea of what a hometown means. I would get out on the weekends and explore the city, taking photographs and writing things down. I had no scholarly pretensions and I don't claim to be completely historically accurate. But I was just documenting my own experiences and landmarks. I had no idea what shape it would all take.
Then I came across a blog called Delhiwalla and that's where I got the idea.
And then you became a tour guide as well?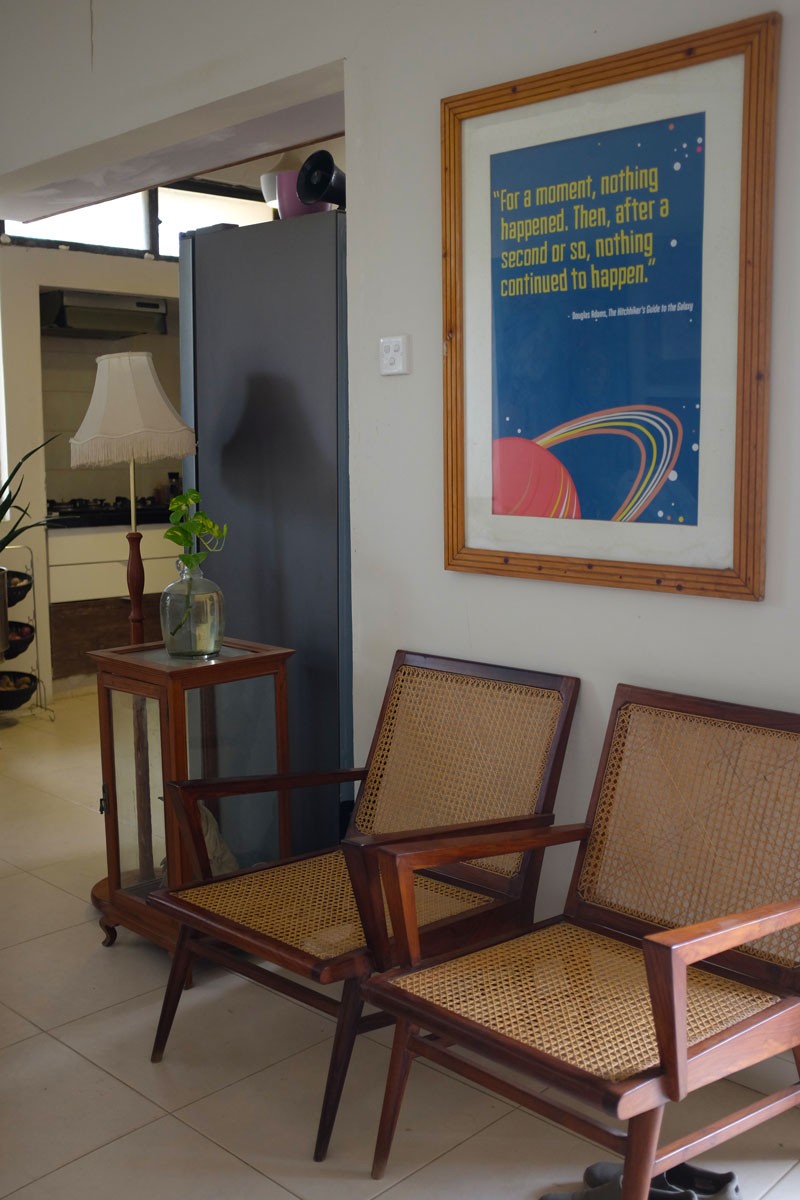 Well the blog started getting noticed. I got a lot of responses from old Karachhites, many of whom  are now abroad. People from the Goan and other communities would write to me, or former NED College students who used to live in the Mitha Ram Hostel that I wrote about.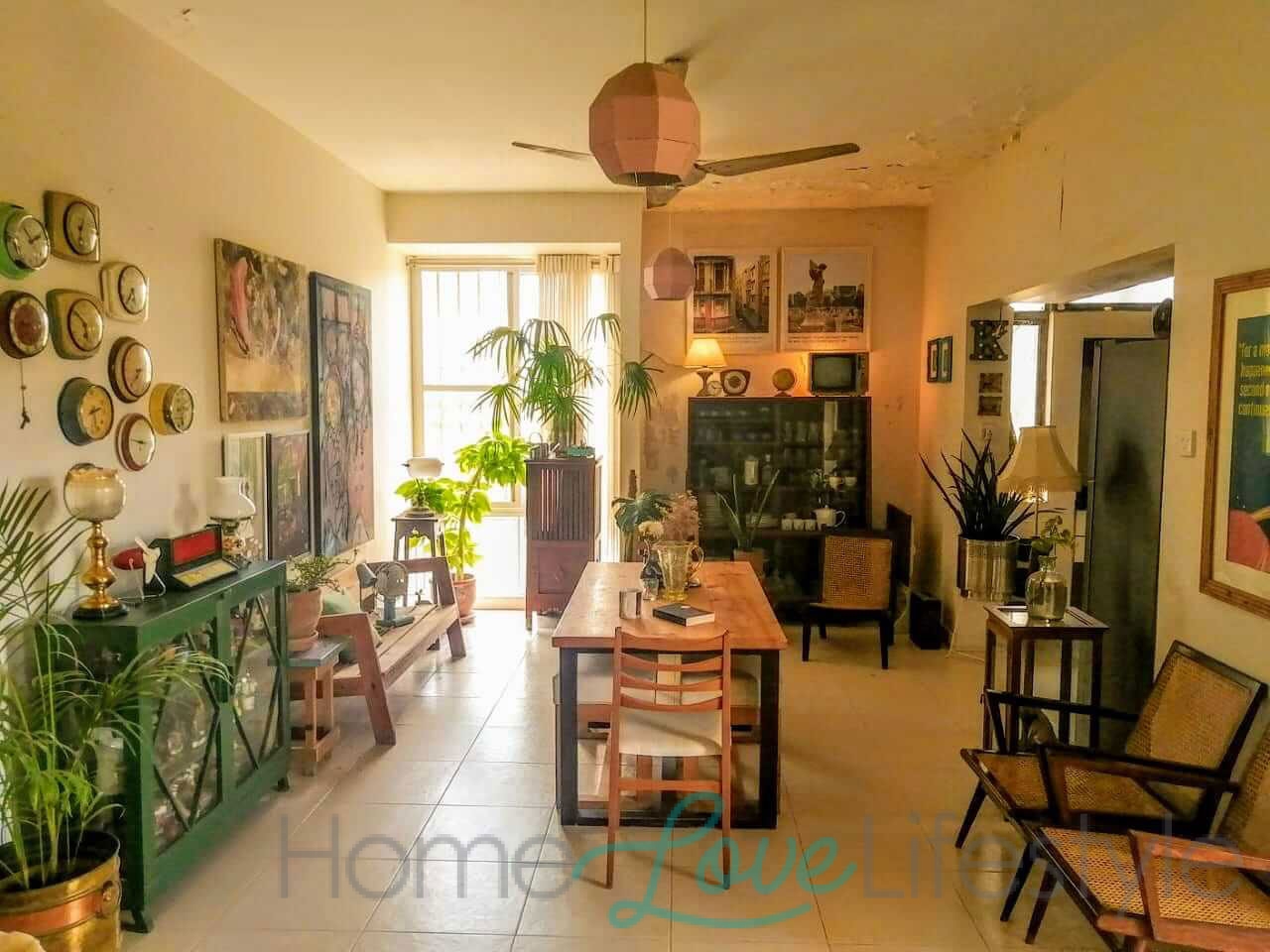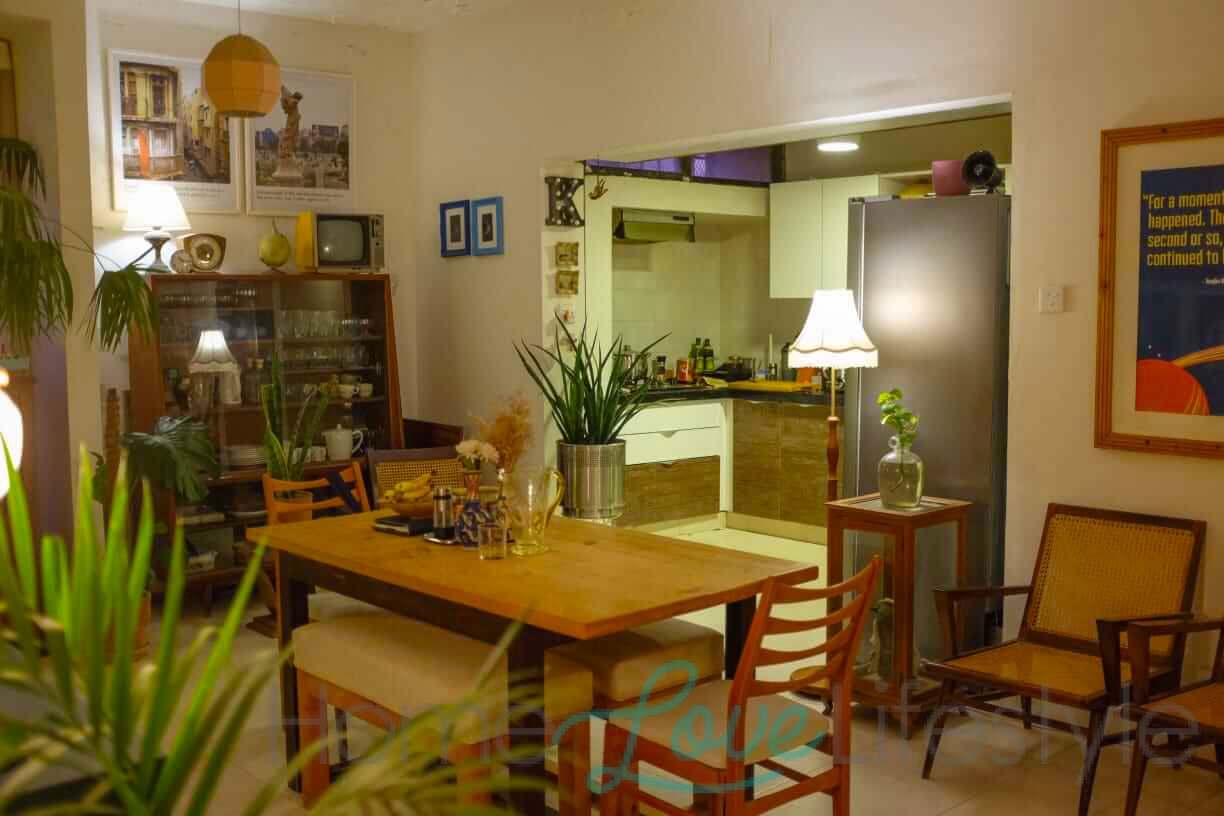 Then gradually I started doing tours for people who would come to Karachi and contact me. They were very personal tours, me taking people around in my car. I would take them to places off the beaten track, into tiny alleyways to find temples and shrines tucked away inside. Now I hardly do this since I don't have the time. It's only very occasionally maybe for a photographer or writer visiting Karachi.
Does Karachi still have new things to offer you?
Less so… unfortunately we are losing our multi-cultural heritage.
Photos courtesy the homeowner