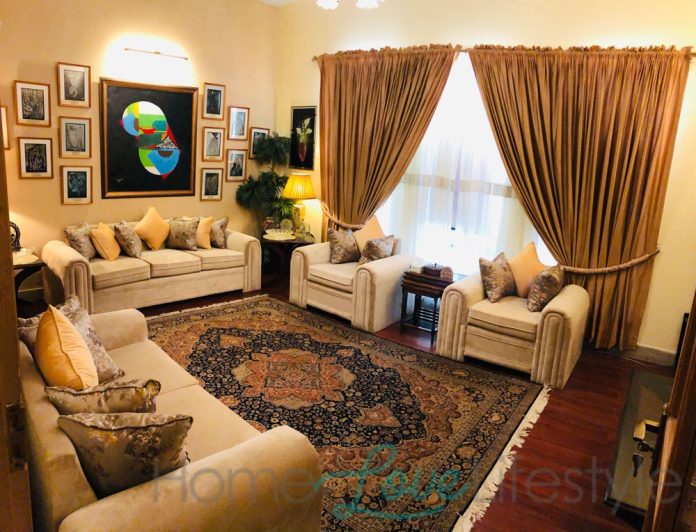 The cosy home of Abbas and Ayra in Chaklala, near Islamabad is a great example of a small space designed to create a charming haven for a new family.
We love to hear from our readers! It is always exciting when people with a passion for interior design want to share their homes with us.
Abbas is a surgeon and Ayra is also a doctor, both working at the same hospital and juggling home and family life. The recently married couple has a six-month-old daughter and we appreciate their services to the healthcare industry in these challenging times.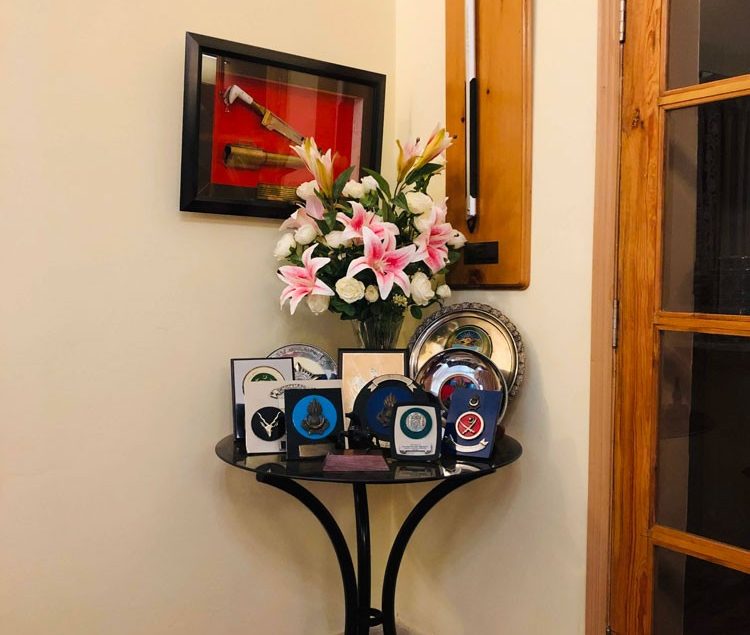 How long have you been living in this home?
My family and I have been living here for a year. This home belongs to my father.  It's a small 300 square yard double-storey house built in the 1980's by my father after his retirement. Since then it has undergone renovations and uplifts before it was handed over to me.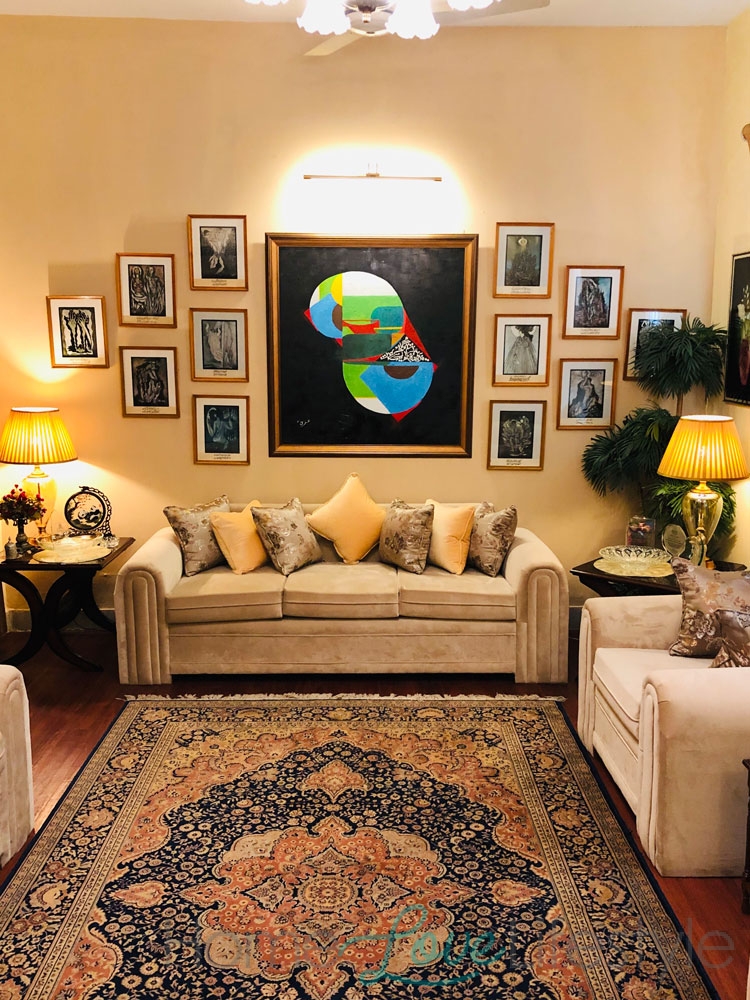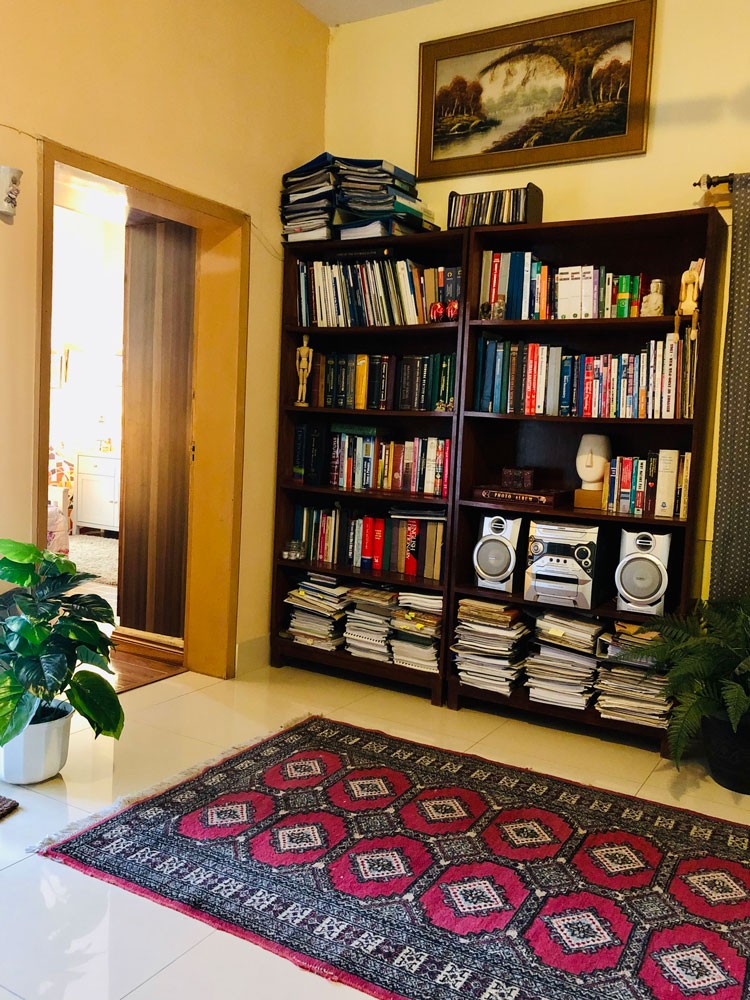 Who designed the interiors?
There is no specific designer who designed this house, it's just me and my ideas and whatever  my wife and I think would suit our small space. We throw around ideas and I am glad it turns out perfect for us. Although I am a big fan of Qasim Yaar Tiwana, the interior decorator and event planner. I believe his work is very genuine and classic. I like classic pieces and Victorian furniture, a touch of the antique. Modern and contemporary is not my style but I can be drawn to contemporary art if it I find something compelling.
Do you entertain often? How do you use the space then?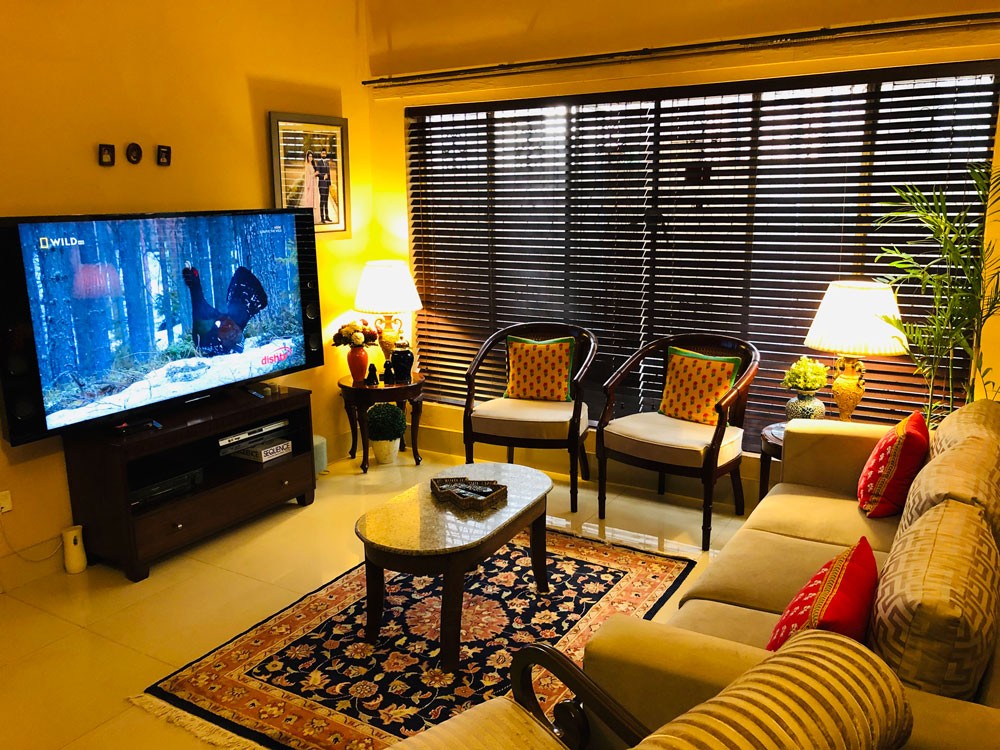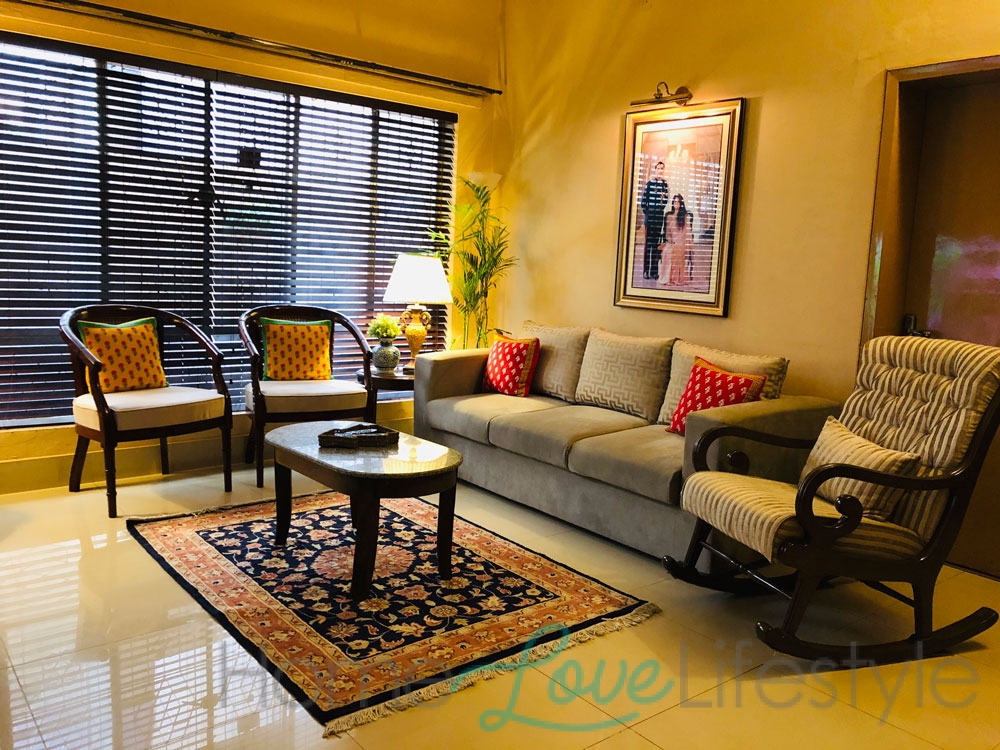 Yes, we do. But not these days, of course, as we are both very busy doctors working overtime in the current pandemic. But when we need to throw a dinner party, we usually round up all the chairs and tables and gather around in the living room for friends and family. And we do the same for formal guests in the drawing. We have happily entertained more than 30 guests easily in this small space.
What is your favourite room in the home? How do you spend time there?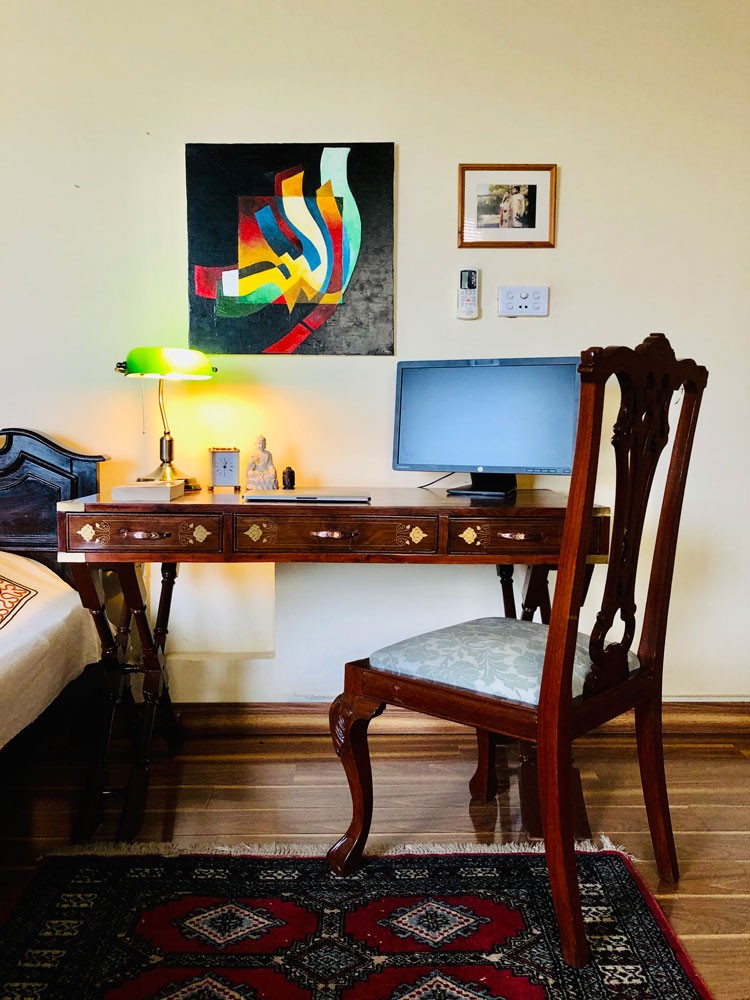 My favourite room in the home is my study. I feel really relaxed there. It has a Victorian style crossed-legged table and an easy chair with an elegant bankers table lamp for me to relax and read a book, whether medical or sci-fi. The better part of my leisure time is spent in my study, reading a book or listening to music.
Who decides on the interiors? You or your wife?
I think I'll take dibs on this one. I select, she approves. Sometimes we argue over stuff related to placement, budgeting and procurement, but ultimately I win.
How important is it to have an aesthetically pleasing home?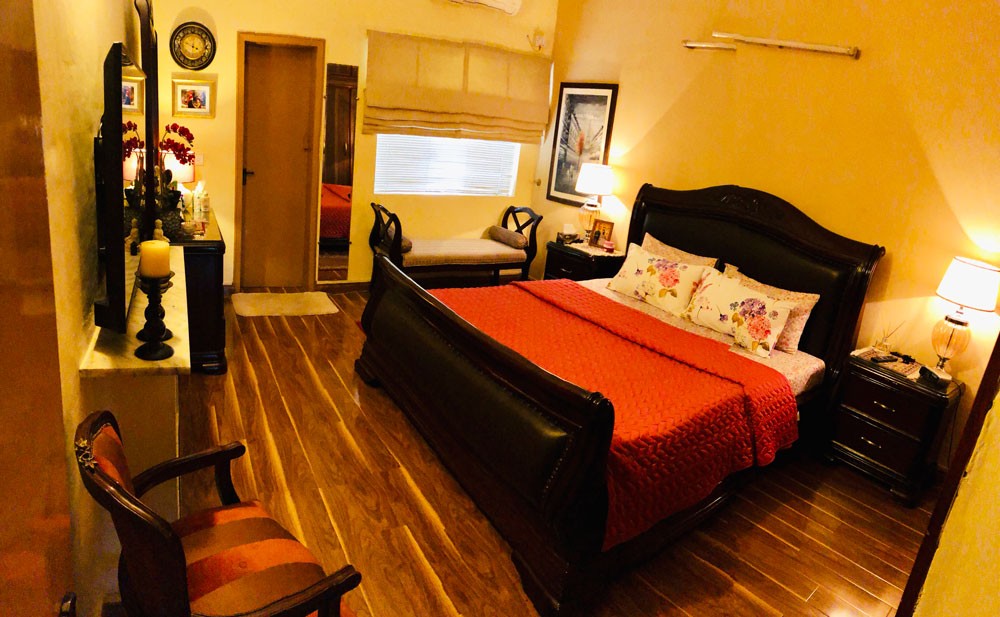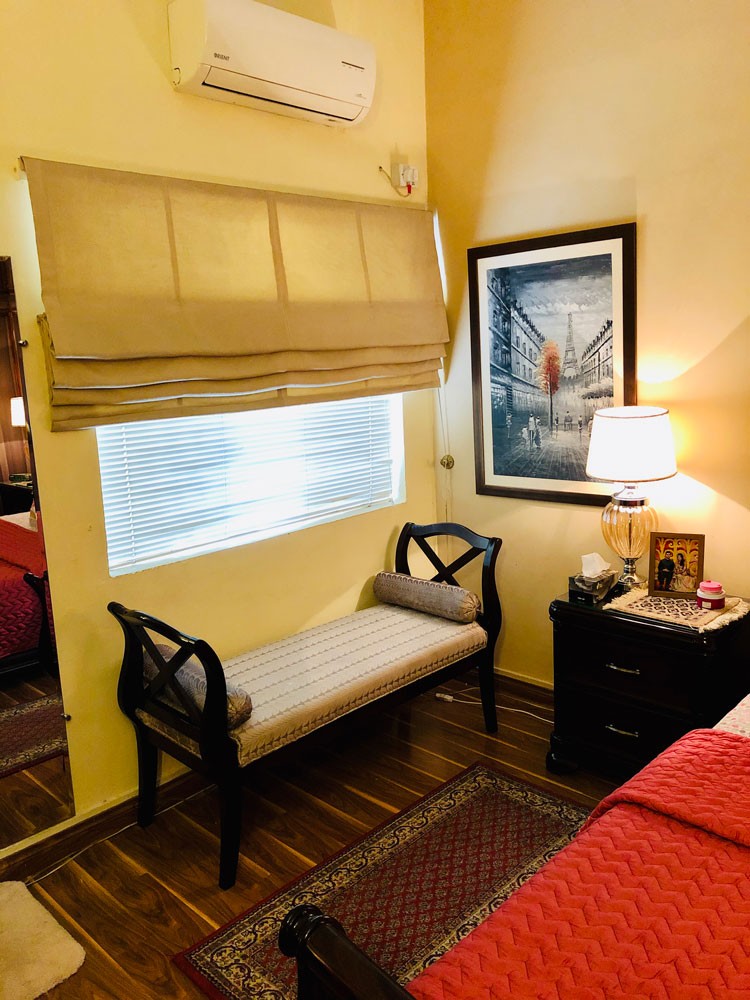 I can't begin to explain how important it is. After a long tiring day at work, when I come home I want to retire to a relaxing, serene space that takes away the days exhaustion, helps you rejuvenate and gives you peace of mind. For me the main idea behind my décor is the tranquility I crave.
Is there a special object in the home with any story attached?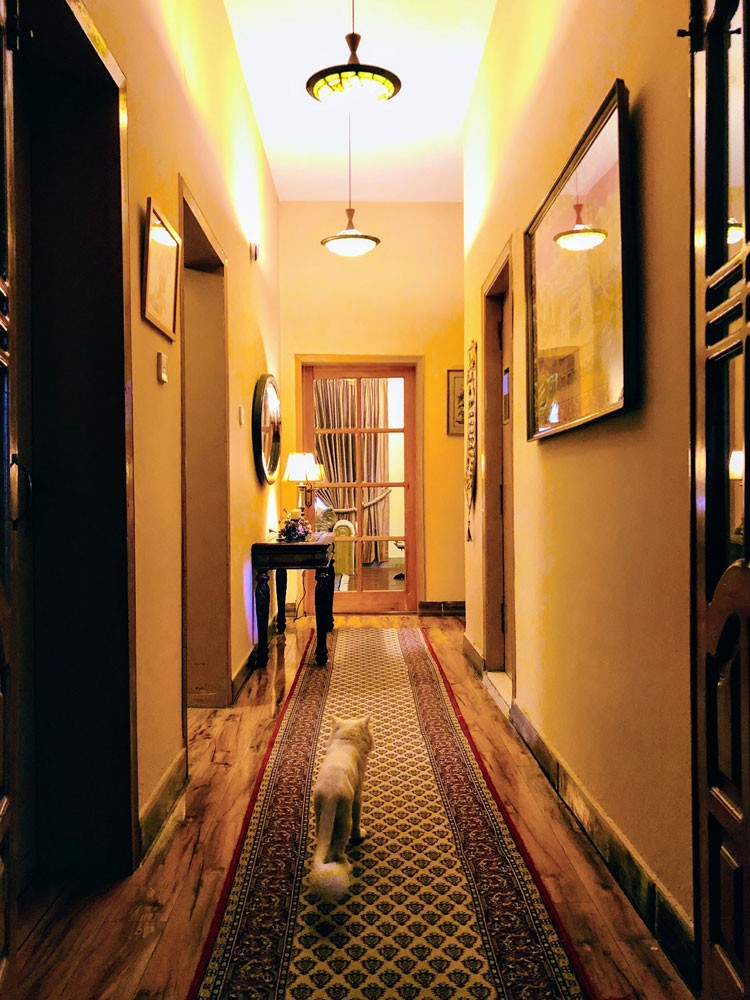 Yes, as a matter of fact there is. The hanging lights you see in the corridor are actually tiffany glass work bought in England a long time ago. When I found them they were shattered and wrecked. I bought the pieces and worked on them. I actually had copper melted and the carved glass repaired which took me several days. But in the end it was all worth it and the beautiful tiffany glass was restored.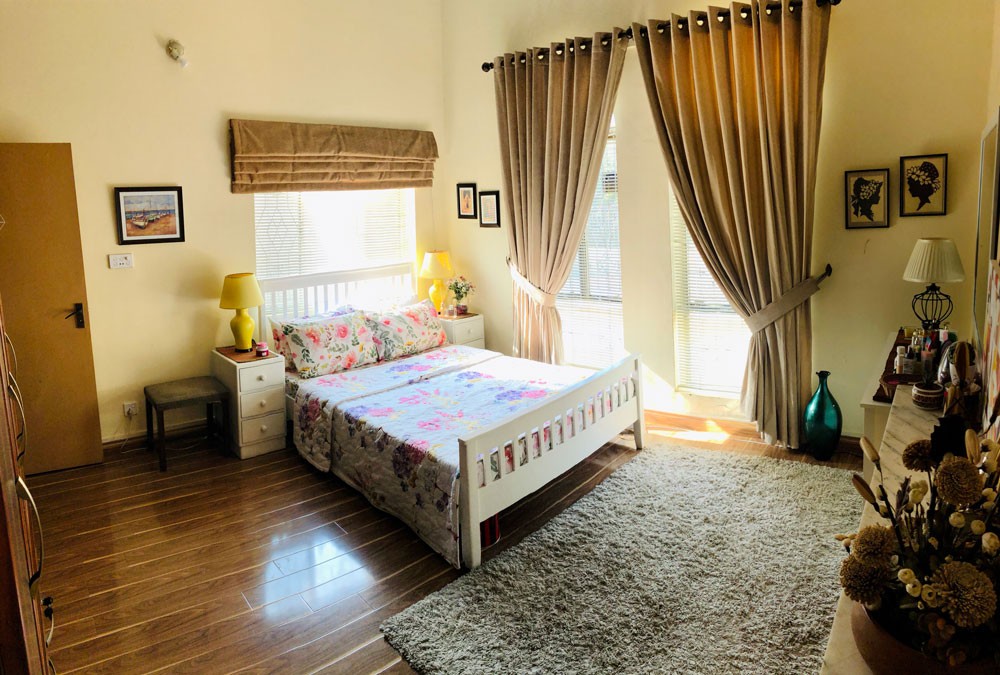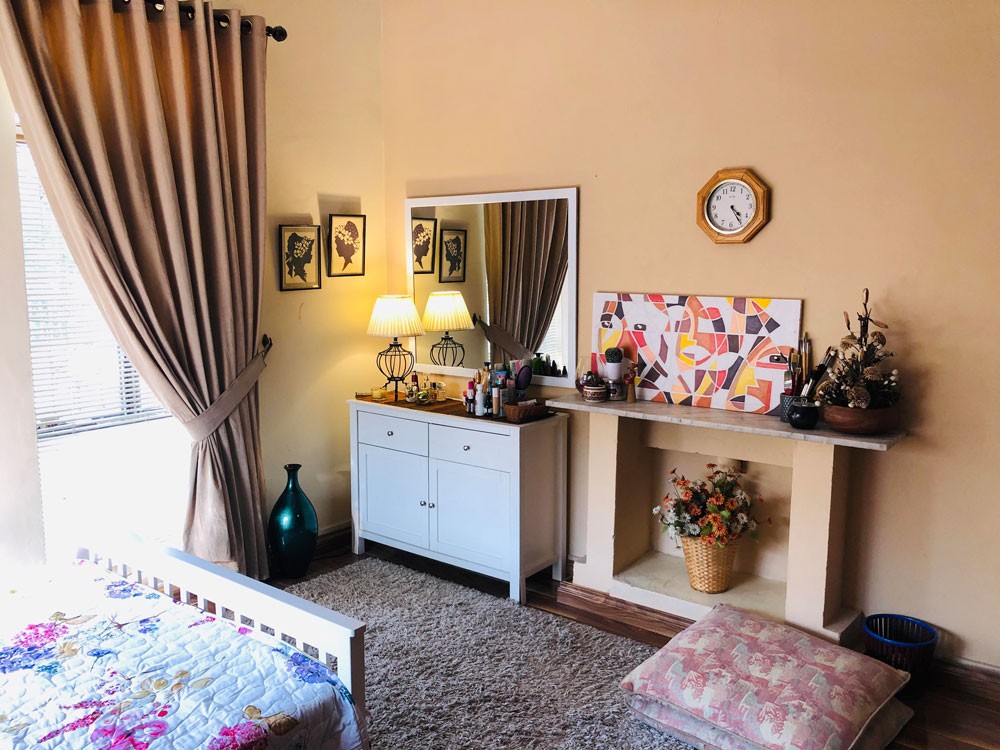 You mentioned you move around a lot? How difficult is it to pack up home and set up again?
Aah! That is a really sad question, and yes, we do move after every 2 years. It's hard to move around and believe me it's even harder to pack your home over and over again. You are in constant fear of breakage of valuables. Even though the packers have made things easier now,, you can never be too careful. But there is a silver lining….we get to have another  design project every two years. New home, new place.
Photos courtesy the home owner