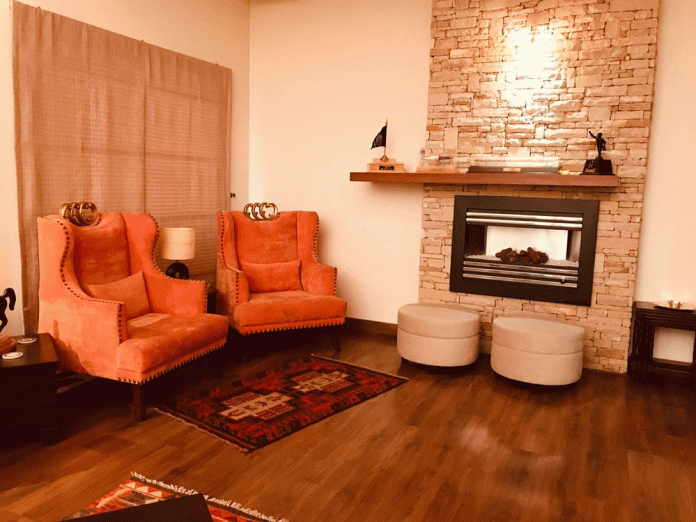 Our readers Saadia Aslam and Aslam Malik wrote in to us and we are delighted to feature their beautiful home. Their lovingly decorated residence is a labour of love and reflects their aesthetic and cultural sensibilities, combining contemporary design with touches of the traditional.
The abundant use of materials like wood and stone throughout the space adds warmth and character.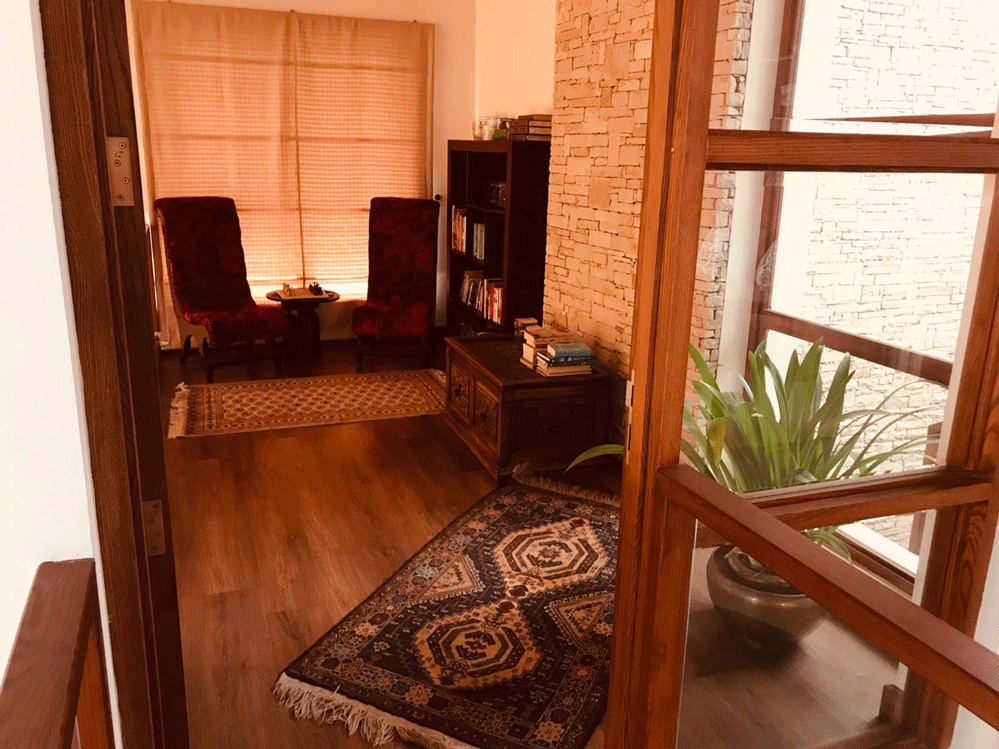 Is your home self designed or did you consult a professional?
 The house has been designed by a well-known architect but the interior of our home has been designed entirely by us. We had a wonderful time shopping for each and every thing and creating  our own environment.
The house has some distinctive features which include a double ceiling in the lounge and a double height window which overlooks the lawn. There is also a mezzanine that is connected to the upstairs lounge with a bridge. The wooden staircase accentuated by the stone pitched wall is also a unique feature.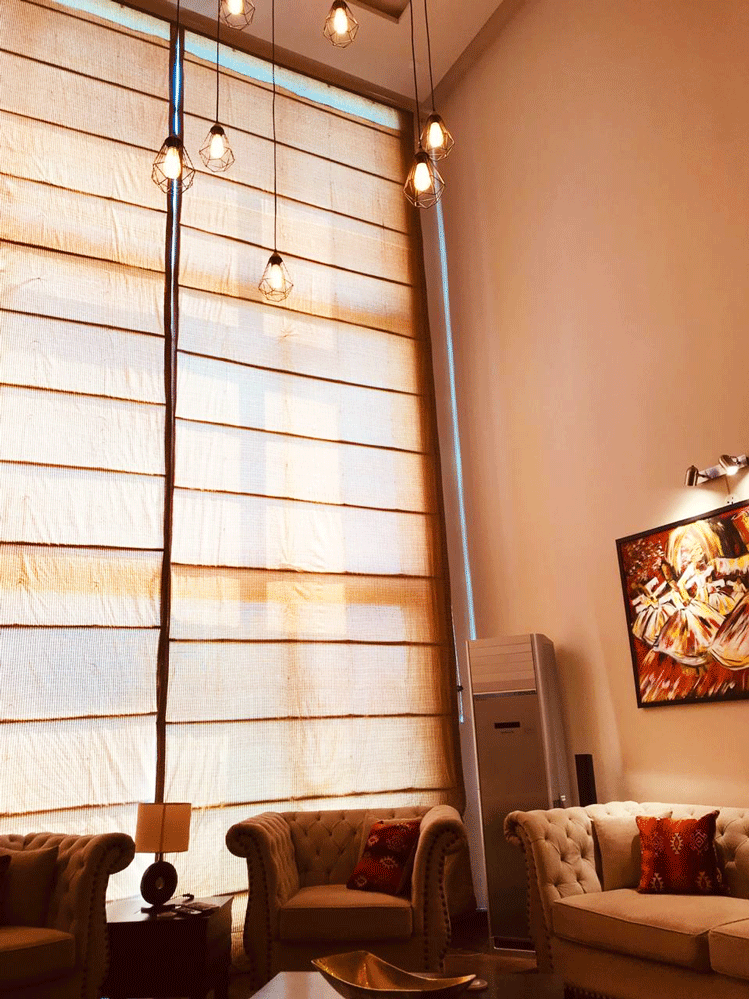 What is your design inspiration?
Our inspiration was an amalgamation of contemporary decor as well as our love for the traditional and cultural heritage of our own country. However, as we don't like over crowded spaces, we tried to avoid too much clutter.
Do you entertain often? How do you use the space then?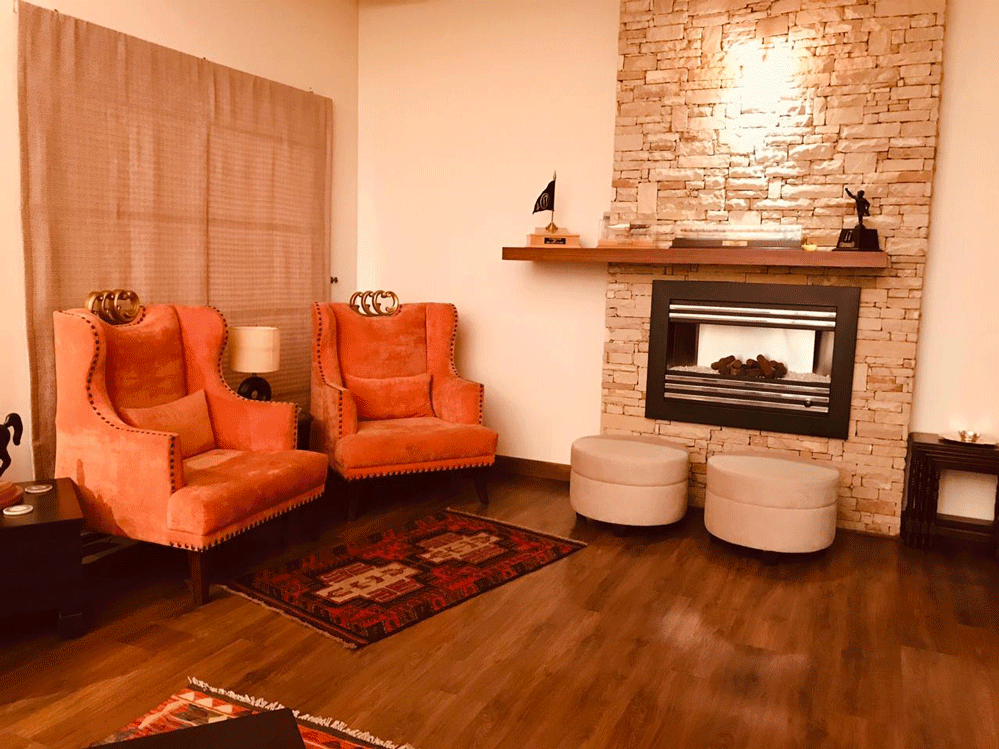 Yes, we love having friends and family over.  Our living room becomes the center of activity on such occasions and that is the reason we kept it as spacious as we could. In the winters, the fireplace really creates a warm and cosy atmosphere.
What is your favourite area of the house?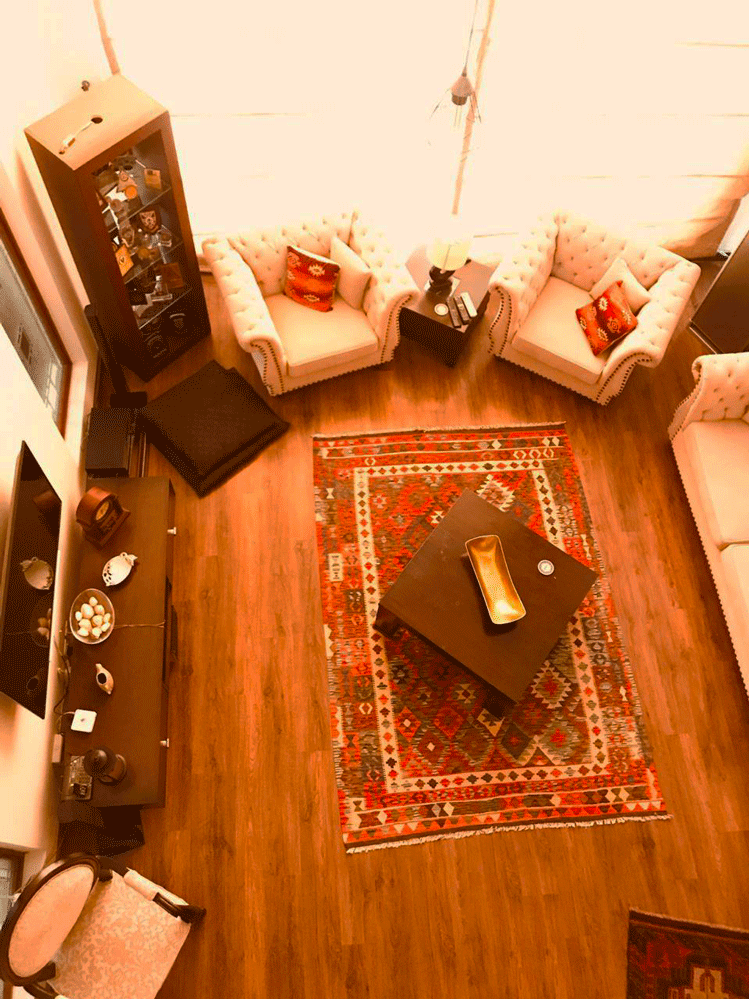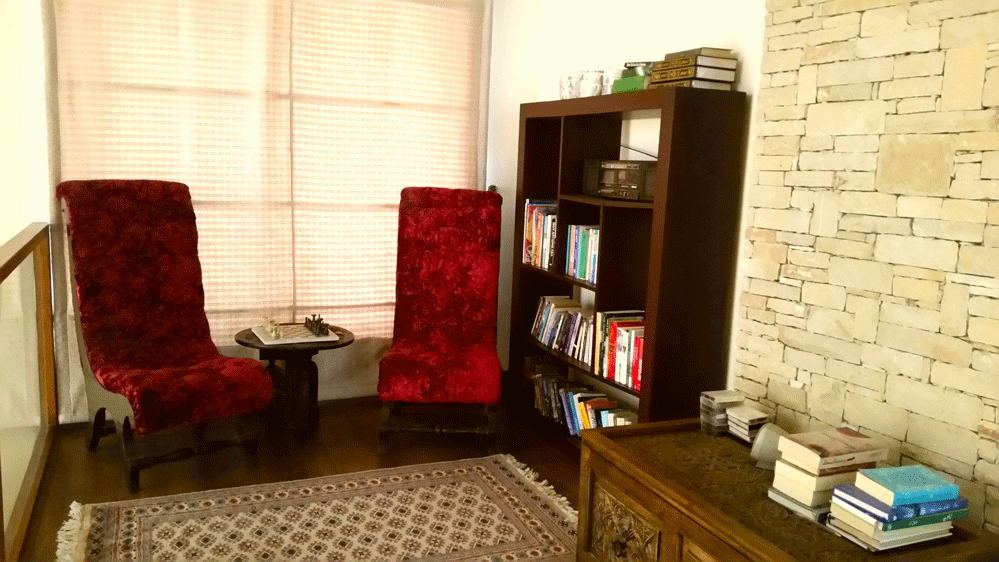 Our favorite place in the home is definitely our living room . With its double height roof, cosy fireplace and view of the outer lawn, it is a welcoming space for us and guests. The mezzanine overlooks the living room and is basically a reading corner and a place for a private chat.
Do you have a favourite piece of furniture or object in the home?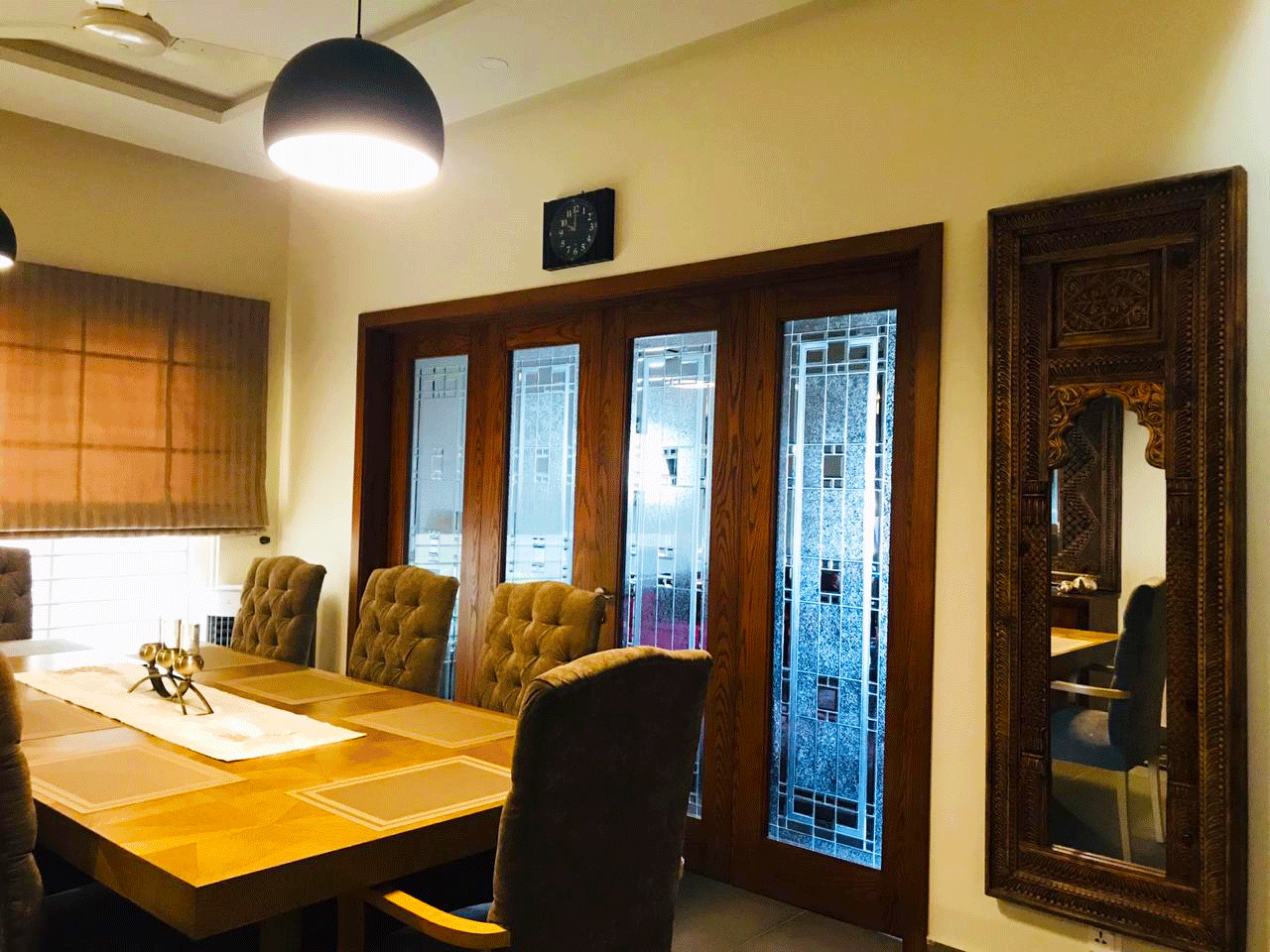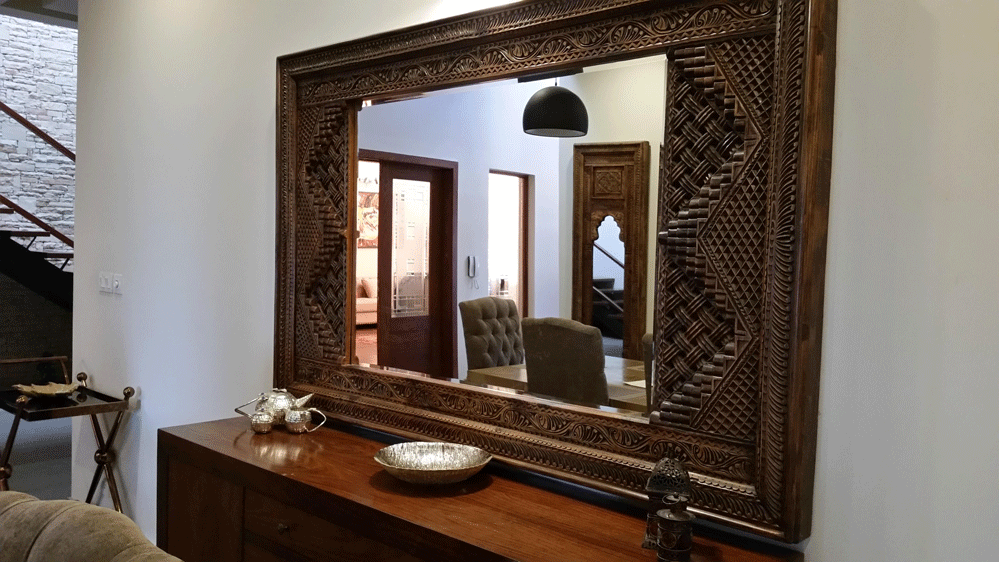 Our favorite piece of furniture is our dining table which is a contemporary piece. It has a unique surface. However, we have blended the contemporary look with a  traditional carved oak console and mirror from Swat.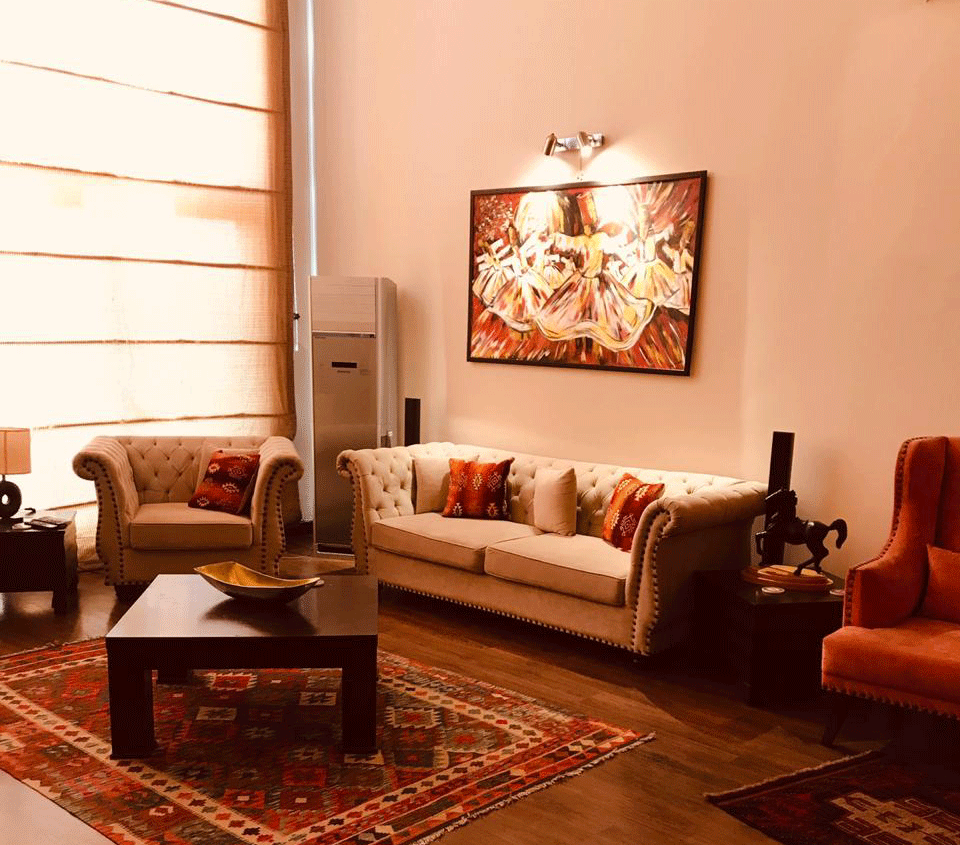 My favorite object is the painting in my living room  that is inspired by the whirling dervishes that we saw when we visited Maulana Rumi"s tomb in Konya, Turkey. It was painted by a friend and is the main attraction of our living room.
What is more important for you? Style or comfort?
The main idea was to create a warm and welcoming atmosphere and make our home as comfortable as possible.  However, we did want it to be unique and reflect our own style and taste.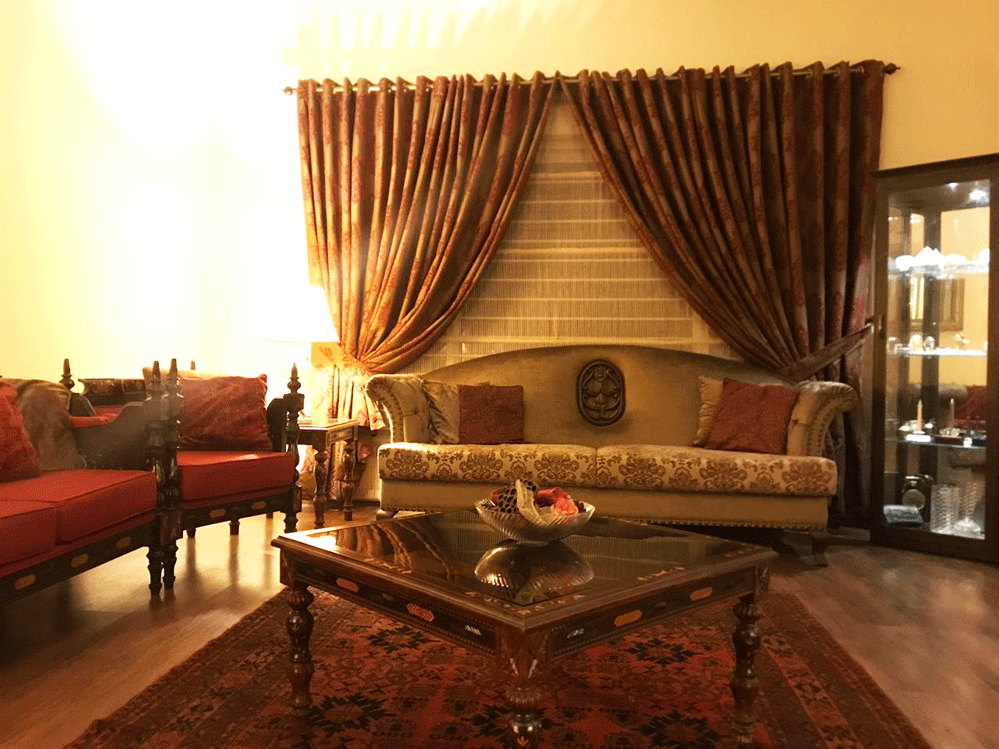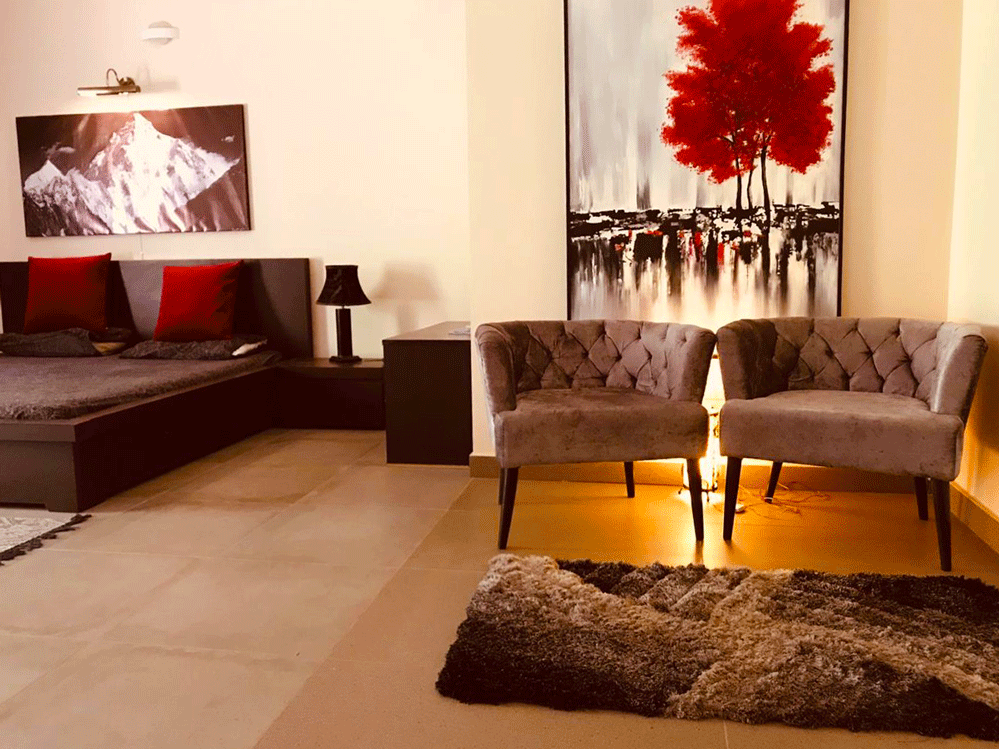 We kept the formal drawing room completely traditional while the rest of the rooms are a fusion. The skylight on our staircase makes our whole house well lit during the day time making it energy efficient too.