This small condo in a Chicago suburb brings a burst of Pakistani-style warmth and colour to its surroundings. Full of paintings, books and plants, it reflects the home owner's personality and spells bohemian chic.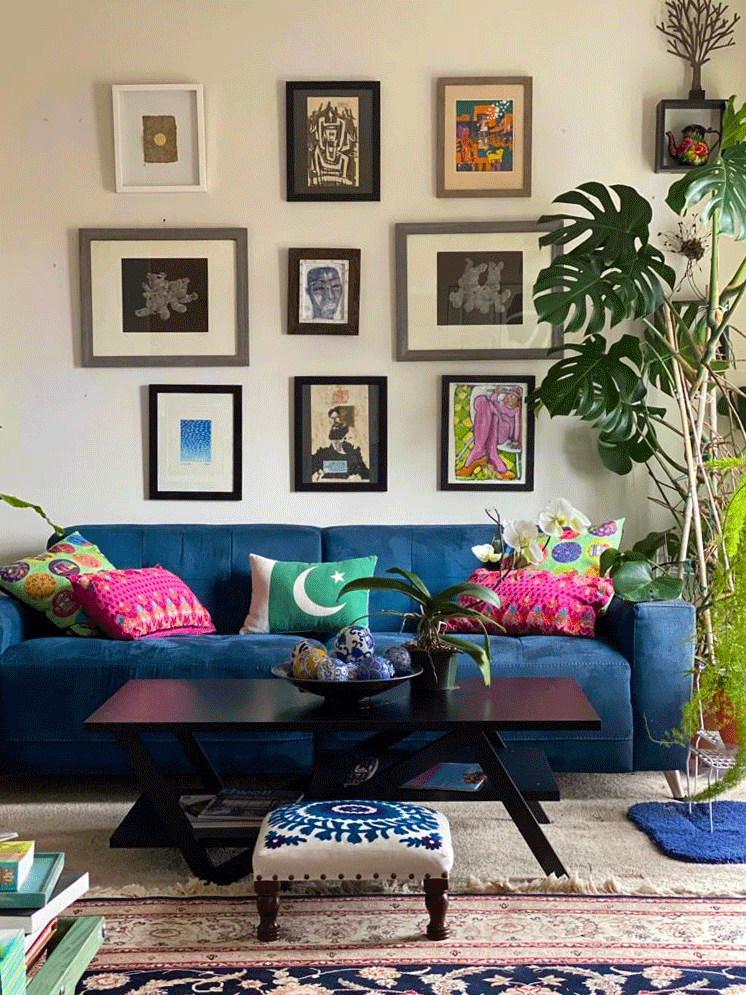 The self-styled Chicago condo is a great example of how design and style do not have to be hostage to hefty budgets and big name tags. Instead a keen eye for  interesting collectibles, ranging from ceramics to glass bottles, and an innate sense of design make this small space as  visually appealing as it is comfortable.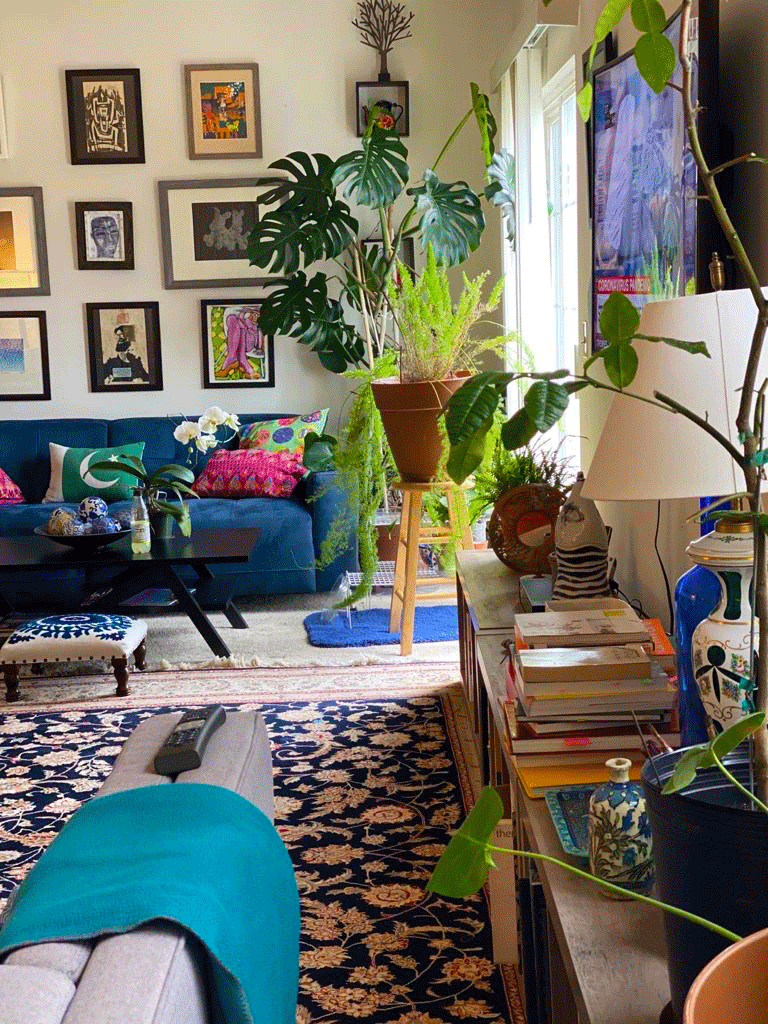 Use of Colour
"I'm not afraid to use colour especially on upholstery," says the home owner.  Bright splashes of magenta and turquoise liven up even the most cold and dreary days. "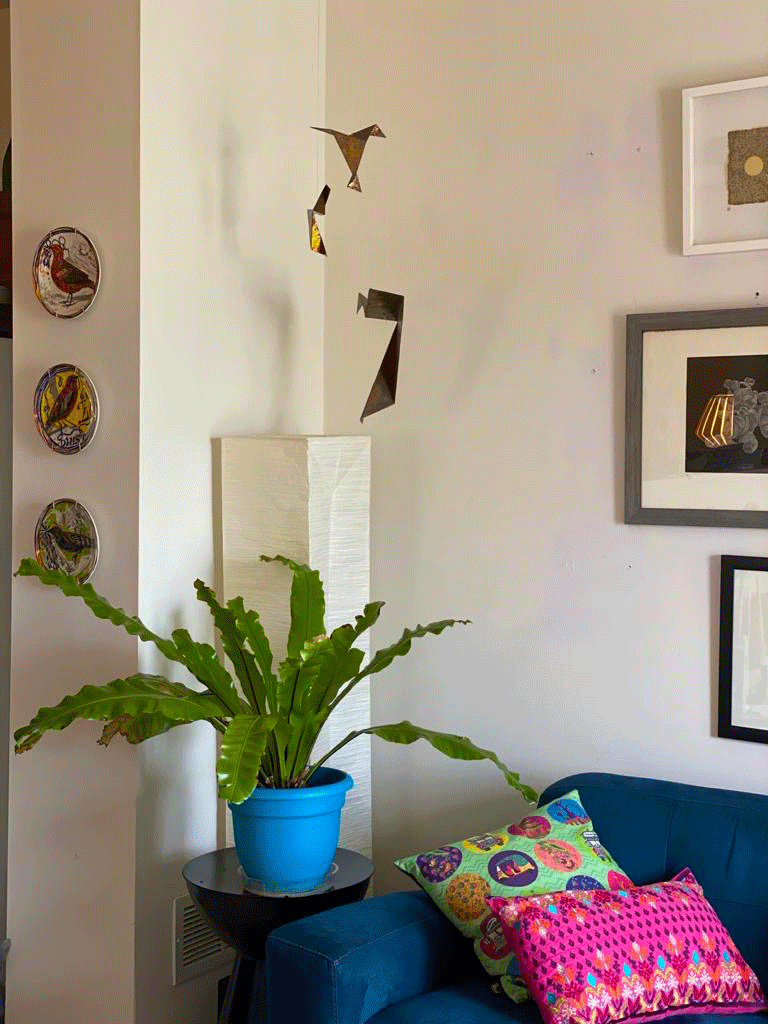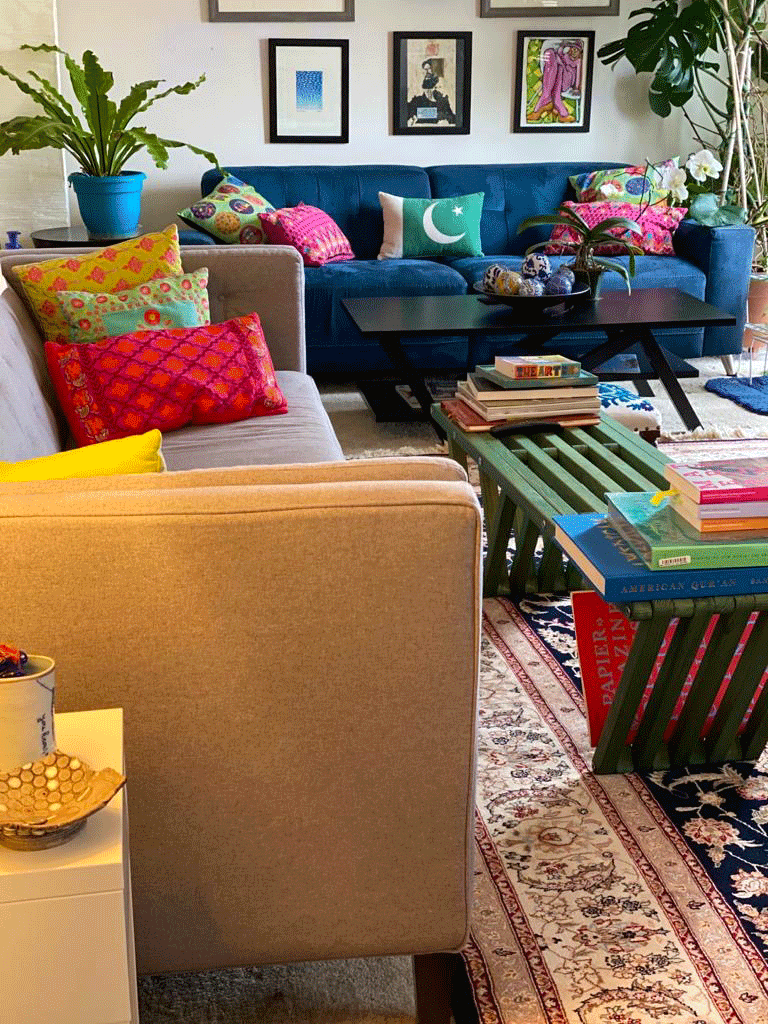 "Living away from Pakistan, living alone and trying to make a life in a new environment, I think I unconsciously surrounded myself with all the things that make me feel good. I tried to recreate the warmth of home," says the home owner.
Hand-knotted Carpet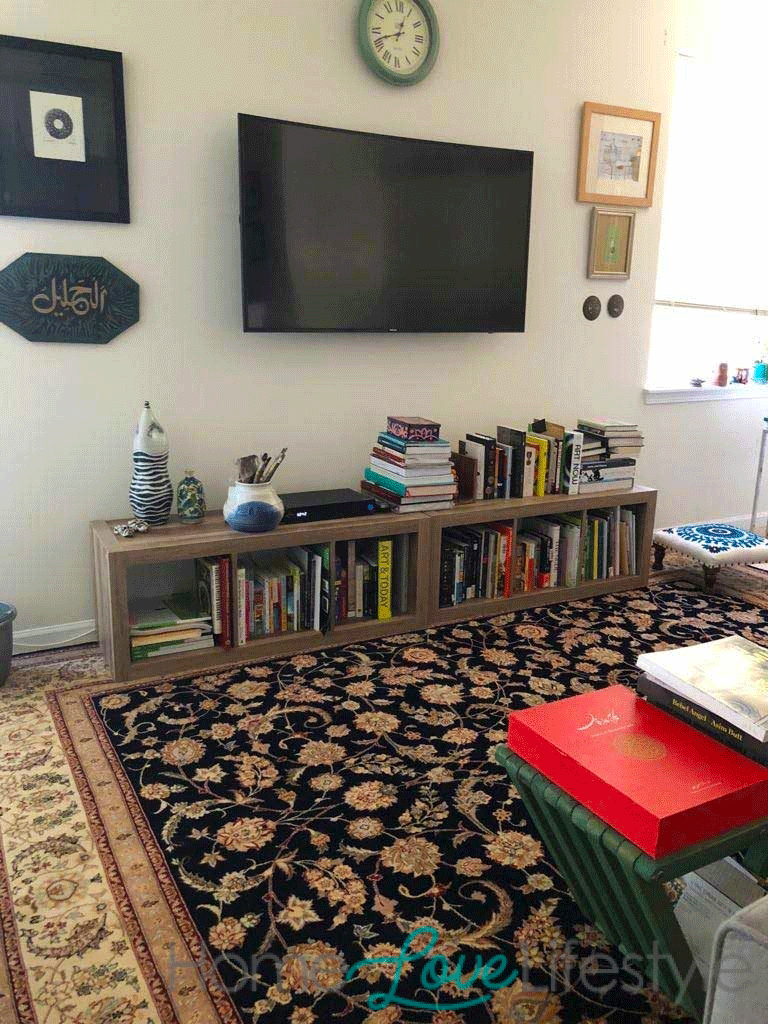 Neutral carpeting and walls provided the perfect backdrop for the use of colour. A vivid blue suede sofa is scattered with colourful, ethnic-style cushions and so is the complementing grey suede sofa.
Hand-knotted Carpet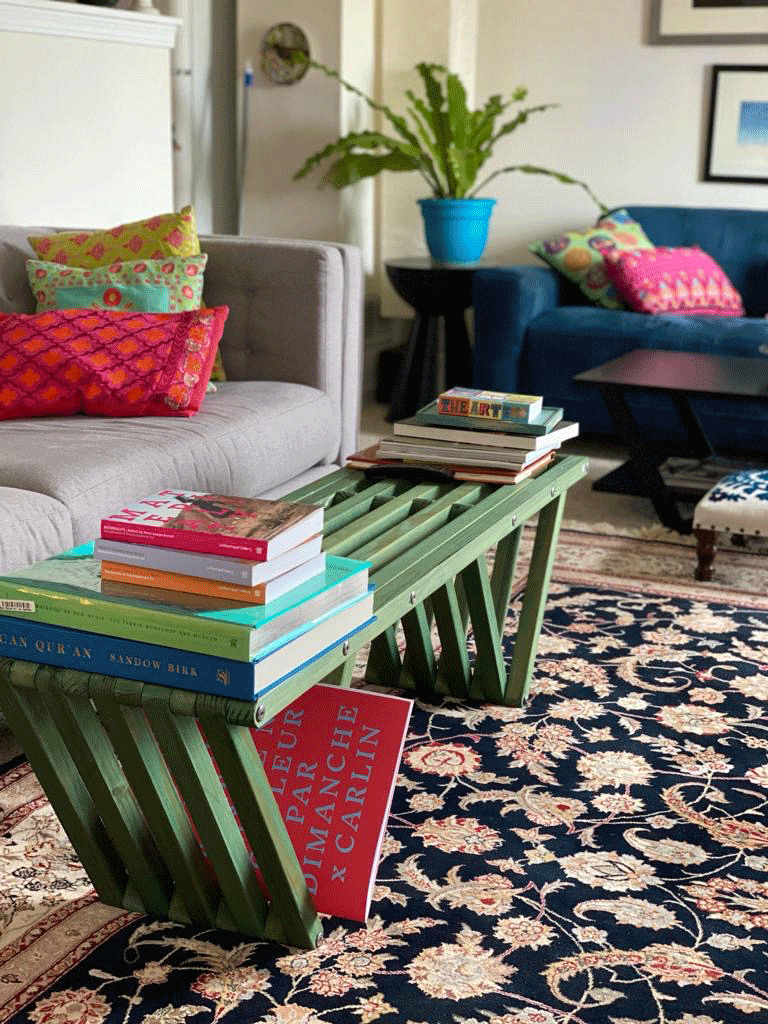 The living room is dominated by a beautiful hand-knotted Pakistani carpet in a traditional Persian, floral design. "This rug was my one extravagant purchase when I came here. But it was still a great deal since the shop I bought it from was winding up." Any formality is broken up by the green, bench-style table which replaces the traditional coffee table. A ceramic vase filled with paint brushes and pencils and the profusion of books lends a distinct bohemian vibe.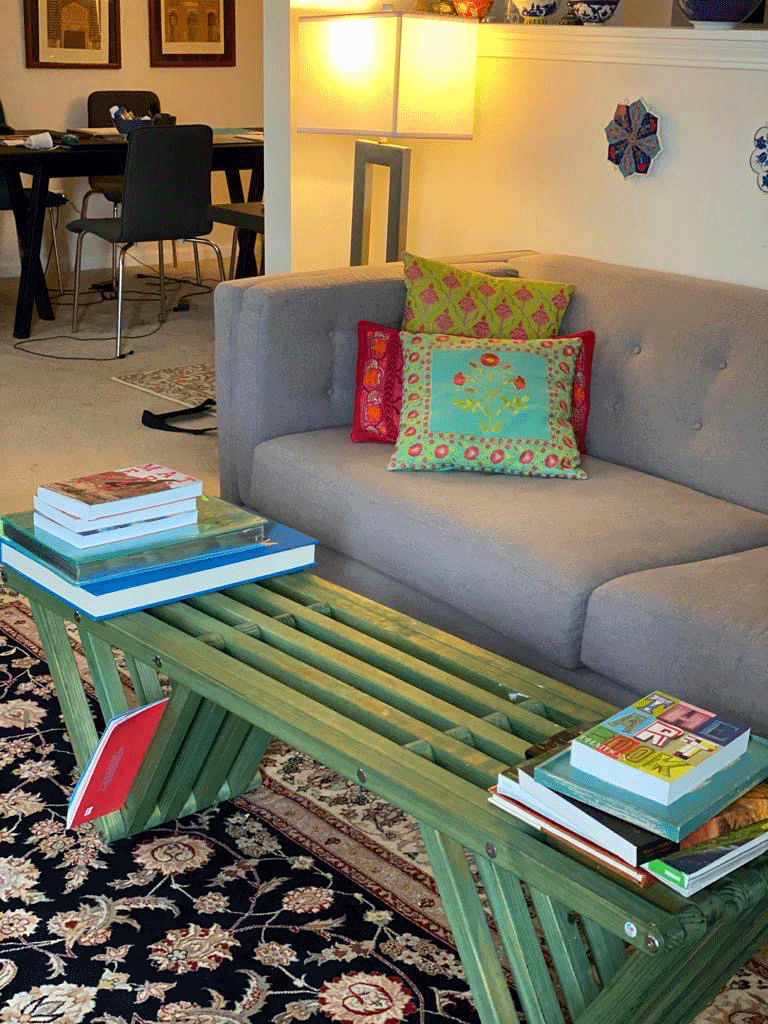 The wall dividing the open kitchen from the sitting area is adorned with Turkish wall tiles and colourful ceramic bowls. Even the kitchen cabinets are decked with colourful glass bottles since they peep into the living space.
Dining Room
The small dining area is dominated by a collection of prints on the wall and a low-hanging paper lamp. A vibrant Kashmiri-embroidered shawl is displayed as a wall-hanging.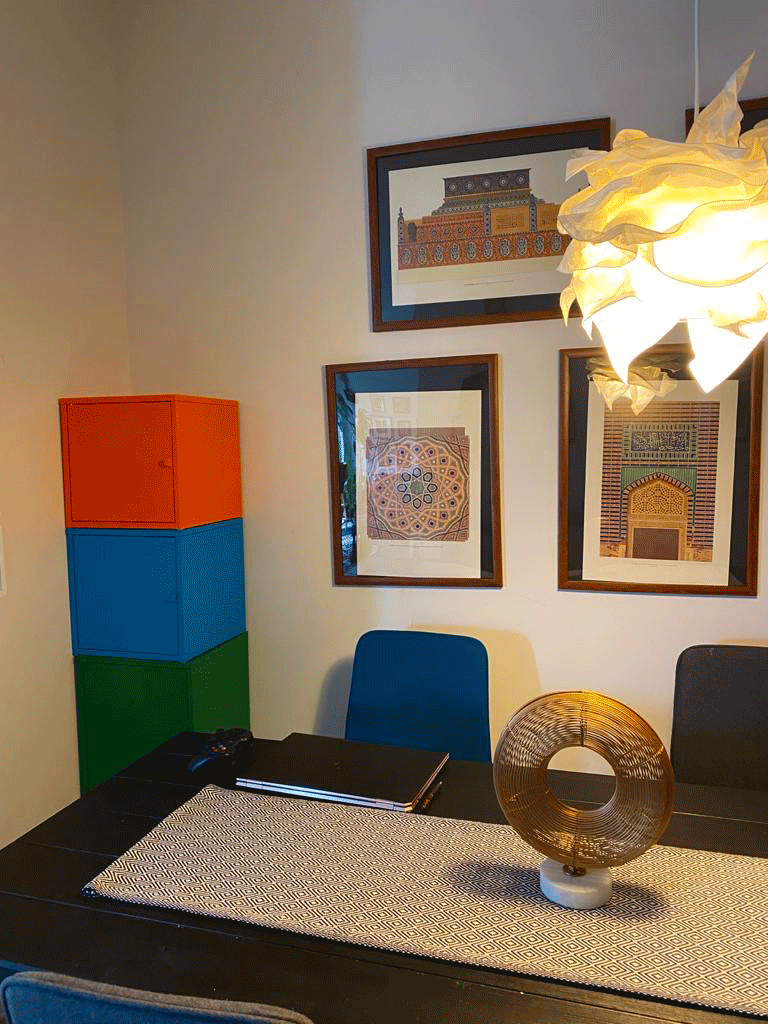 Profusion of Plants
A profusion of plants inside the home, reflects the owner's love of gardening and plays well into the current trend of being green. It adds an ergonomic, wholesome vibe. "I couldn't imagine a home without plants." The tiny balcony is also filled with plants and flowers, adding a burst of colour to the building facade.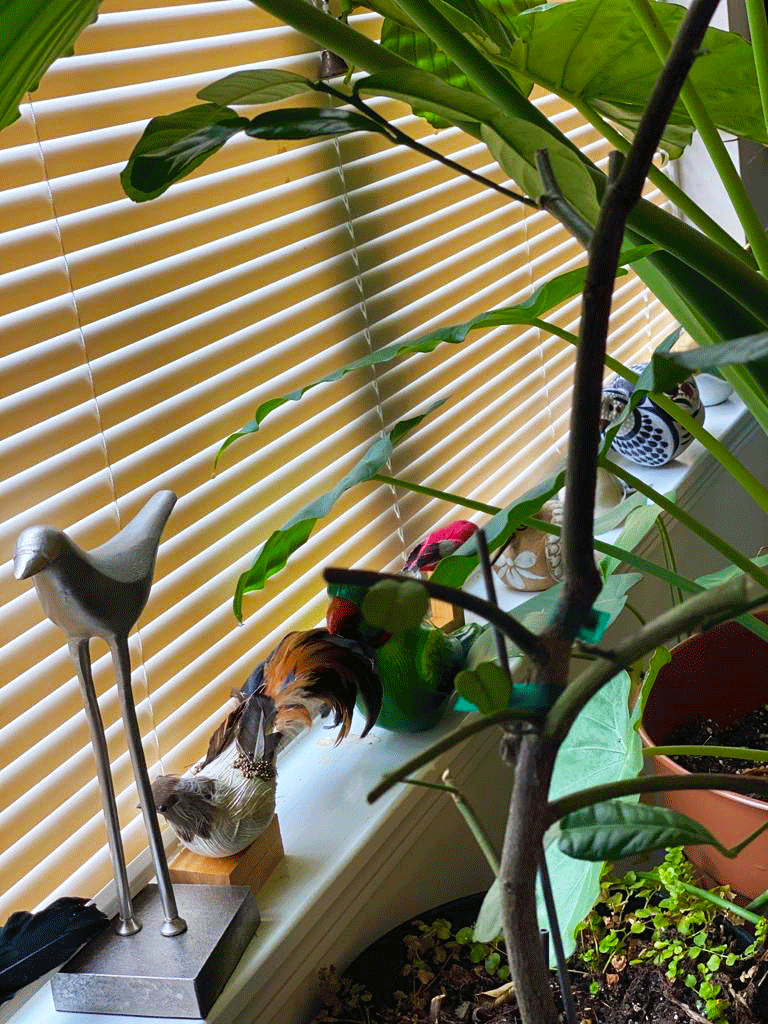 Paintings and Art Work
The home owner is a writer, art critic and curator. A focal point of this space is the multitude of paintings and other art work scattered around. From highly acclaimed Pakistani artists to popular street art and interesting prints, the owner picks up whatever catches her eye. Keeping in mind the small space, she has left her major collection of paintings in Karachi and only has small pieces in her condo. " I have filled it with things I love but since this is a rental space, there is nothing here that I can't carry away with me."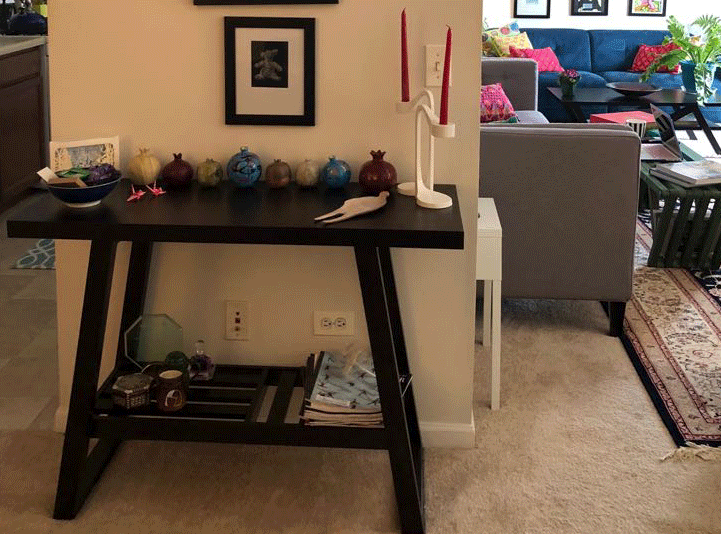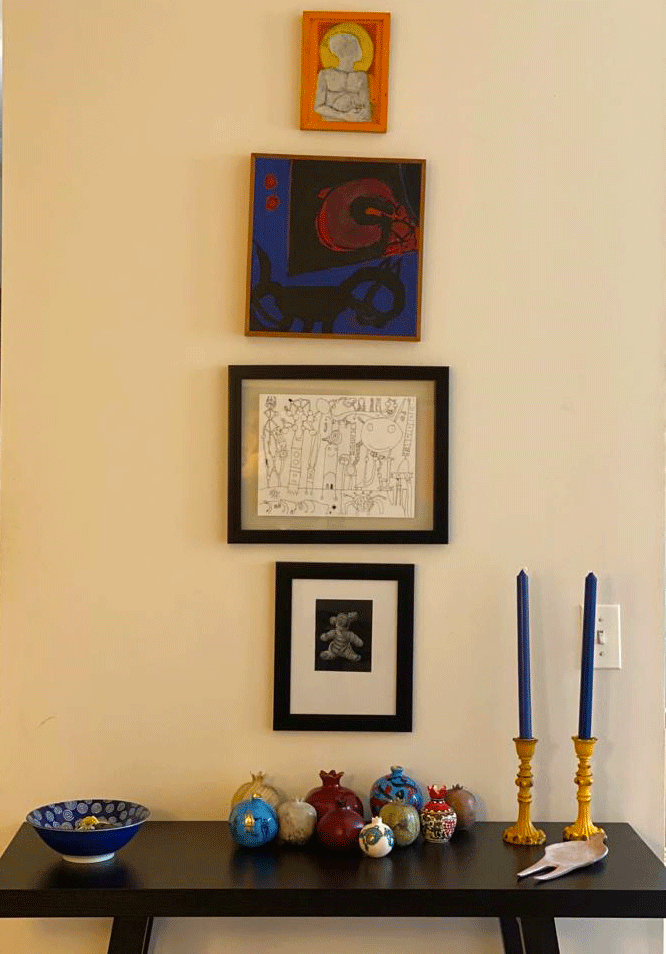 Fascinating collectibles fill every surface, from walls and window-sills to coffee tables. " I love my ceramic birds and pomegranates."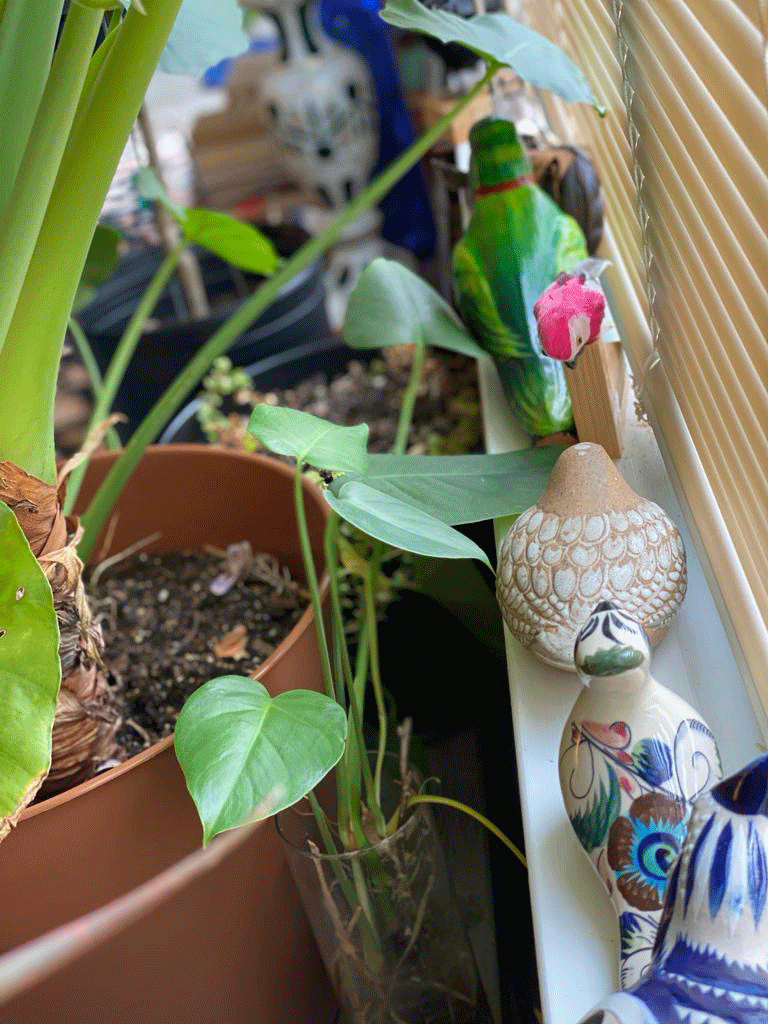 Distinctive Touches
This homeowner obviously has a creative flair which is evident in this dramatic display above the bed. An exquisite kimono takes pride of place while the origami birds fluttering upwards complete the effect. "The kimono was a gift from a friend," explains the home owner. "And when I put it up I just felt like it needed something else. So we thought of these origami birds which my son made for me."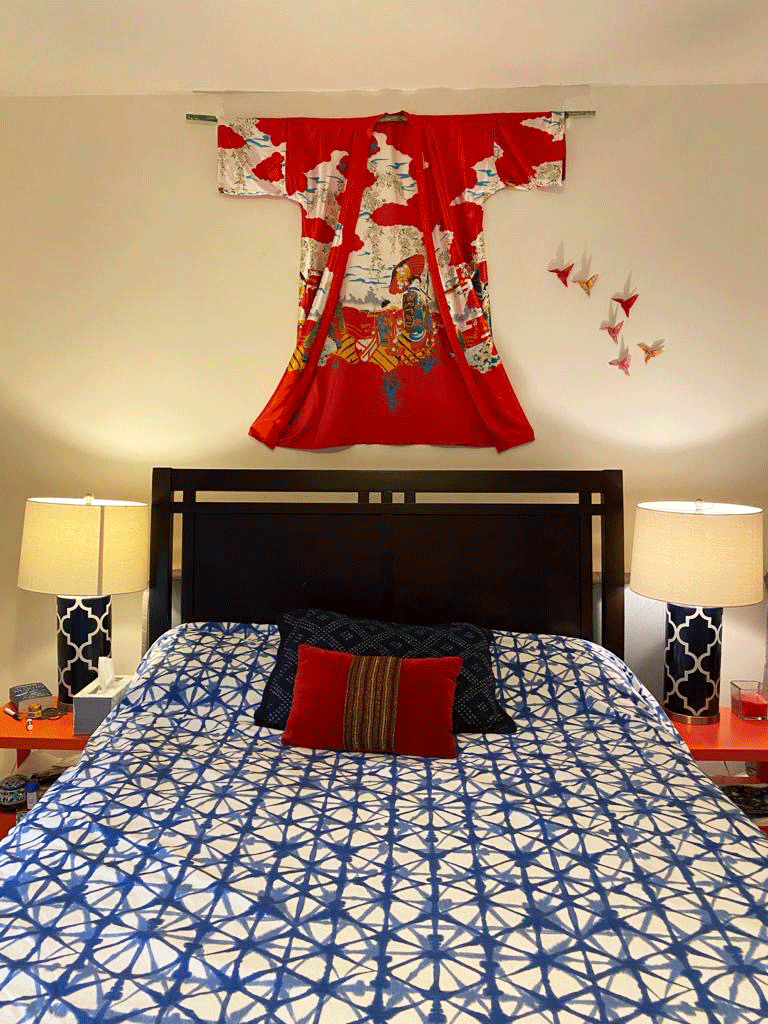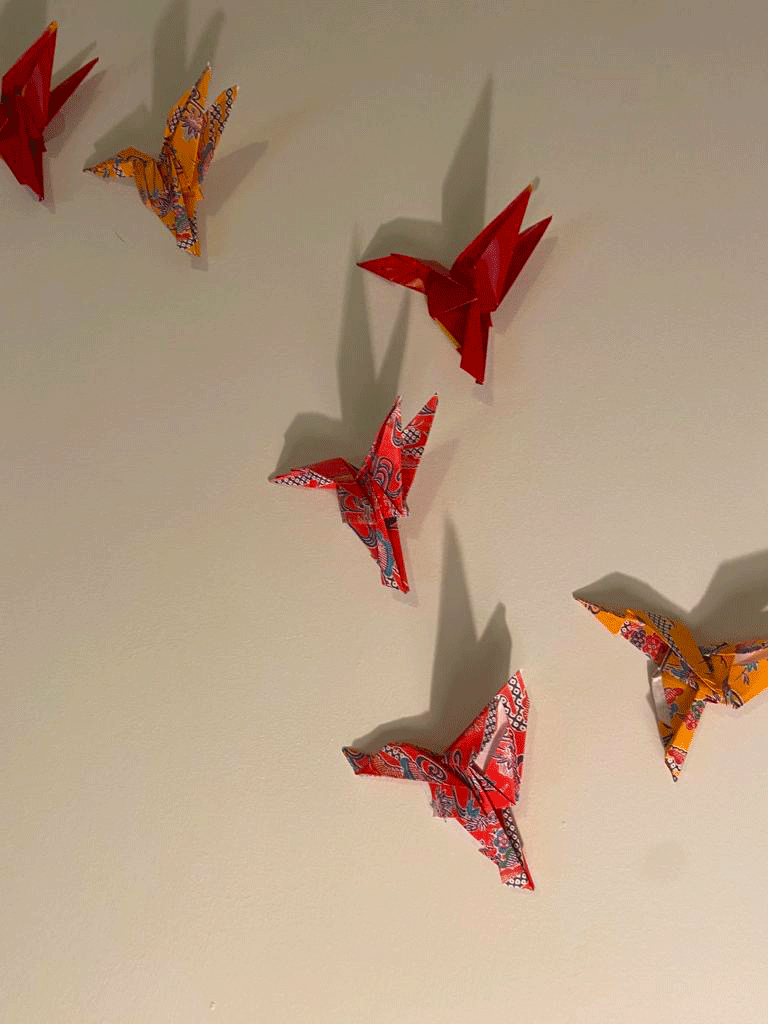 The result is a warm and welcoming Chicago condo with a distinctive and unique vibe which stands out in this suburban neighbourhood.