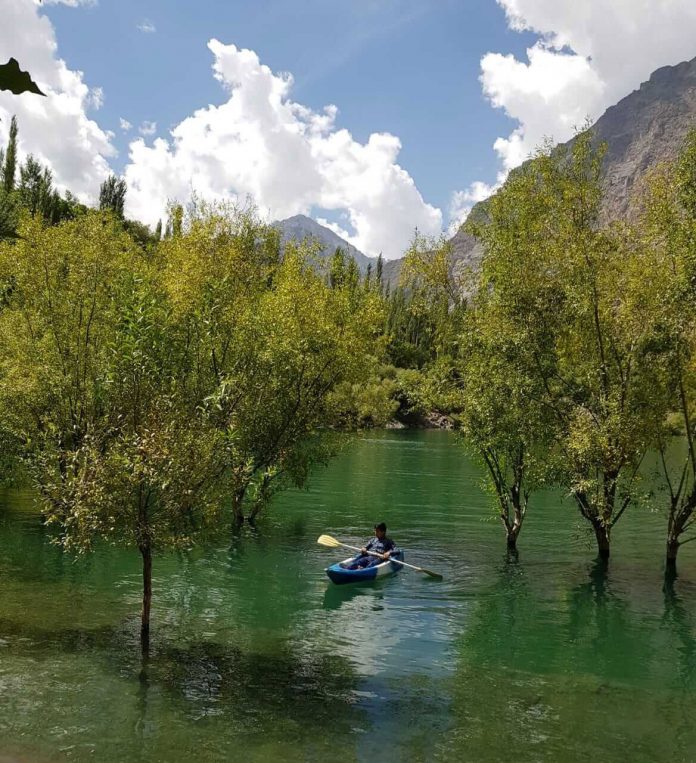 [smartad id="6"]


Skardu is definitely a top travel destination of Pakistan. With its towering mountains, pristine lakes and whimsical palaces, it is the stuff of fairytales and legends. A land of a stunning, spartan beauty and warm hospitality, one of our readers shared an account of her recent trip to Skardu. 
The easiest way to get to Skardu is to catch a flight there from Islamabad. 
[smartad id="3"]
After arrival, what was your first stop in Skardu?
We first went to the Shangrila resort which is situated in the lower Kachura area next to the Lower Kachura Lake. It is very peaceful and scenic, we had breakfast there and took a boat ride on the lake. If one has time, you should spend the night here. The night sky is apparently stunning and there are many beautiful trails in the area.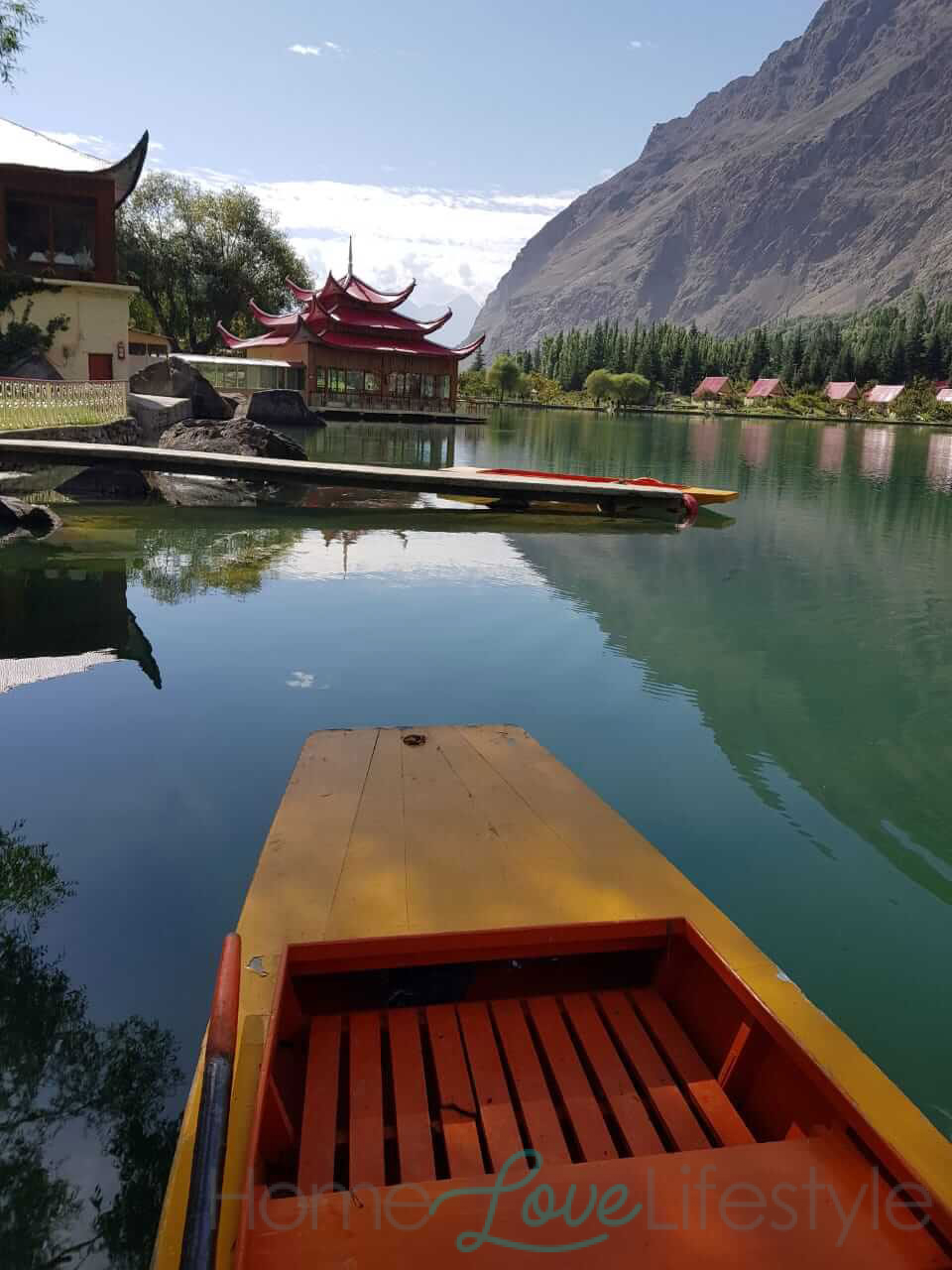 And next was Upper Kachura?
Yes. Then we headed for Upper Kachura which is a drive up into the mountains. There is another lake here which is even more stunning. It is a blind lake, which means that there are no streams feeding it. The water is emerald green in colour and locals suspect that underground springs feed it.
The water is extremely clean and local children were jumping off the jetty and swimming in the lake. In summer, tourists also jump in. Good swimmers can swim all the way across as the water is very placid. Instead we took a canoe across the lake. On the far side, there is a trek up into the mountains. The terrain is very barren with black rocks but it has its own, stark beauty. From the top one gets a stunning view of the lake.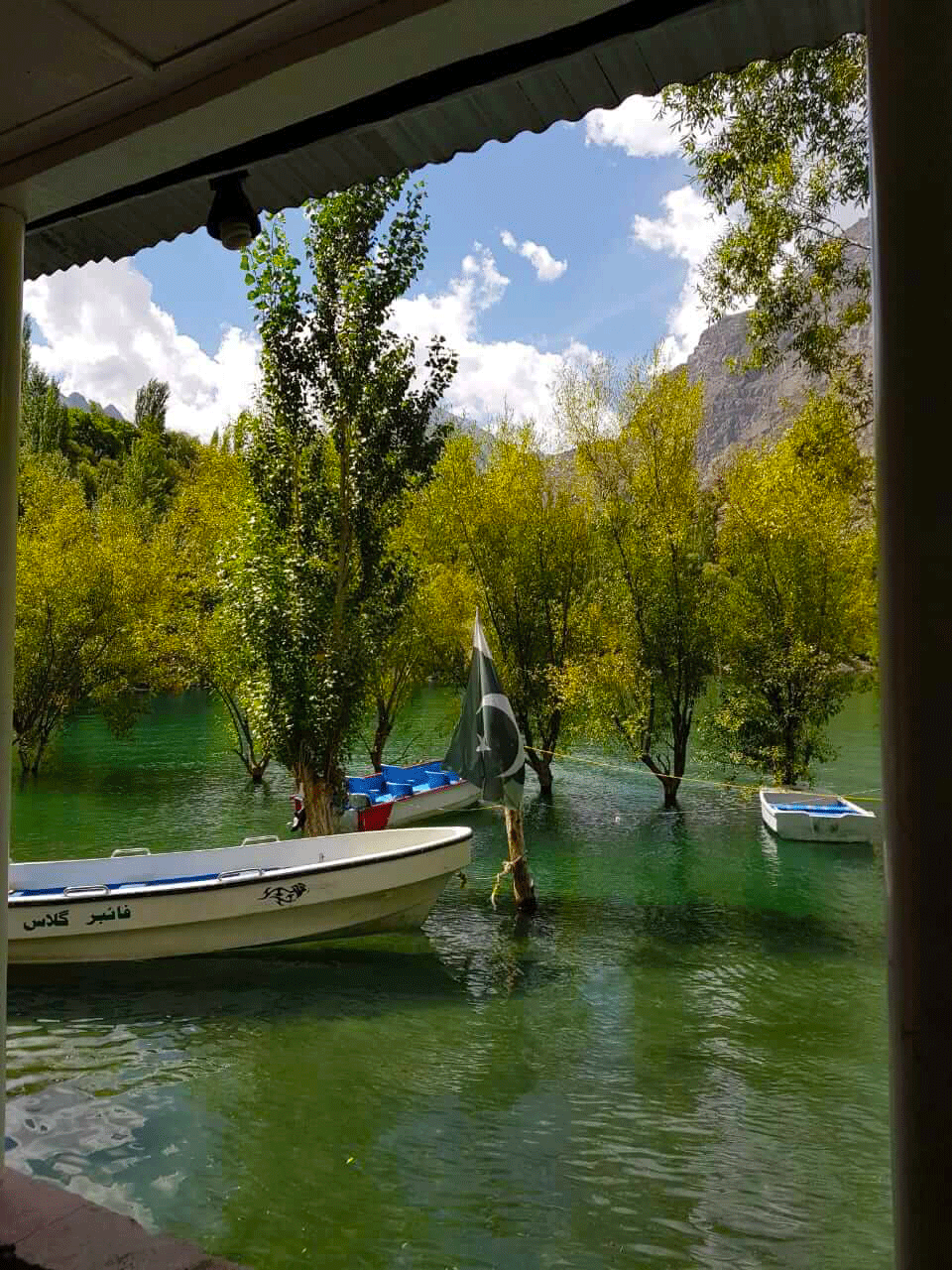 However, travellers need to take the time to acclimatize themselves as these treks can be very challenging for people coming from lower altitudes.
Next stop was Shigar?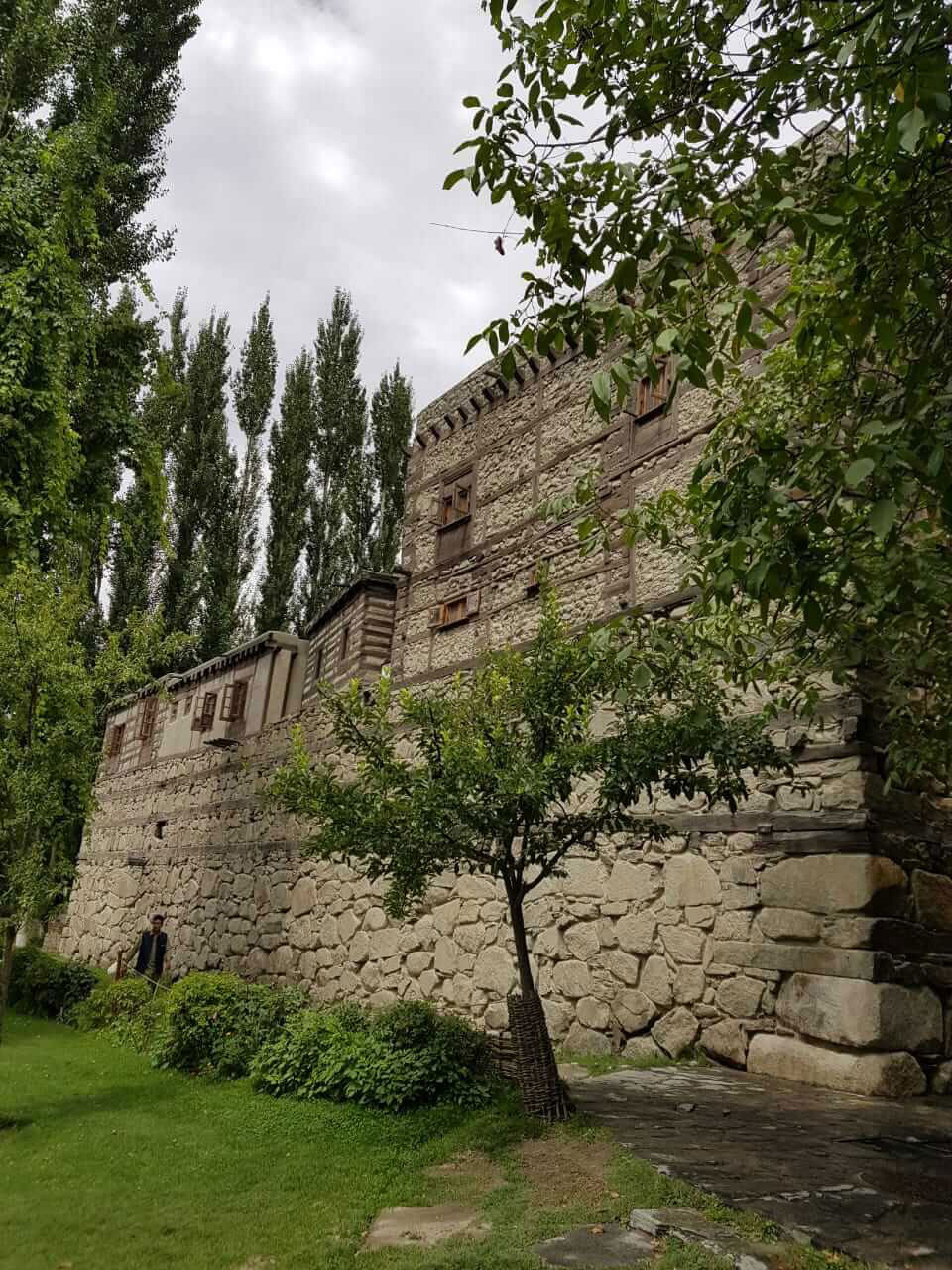 The Shigar Fort was built in the 17th century and the current Raja has leased it to the Serena Hotel chain. Serena has renovated it and turned it into boutique hotel but they have preserved the character of the fort. It has very interesting features. Shigar Fort means the fort of the rock and one can see why. On one side, there is a gigantic boulder jutting into the pathway, so the fort was essentially built around the rock.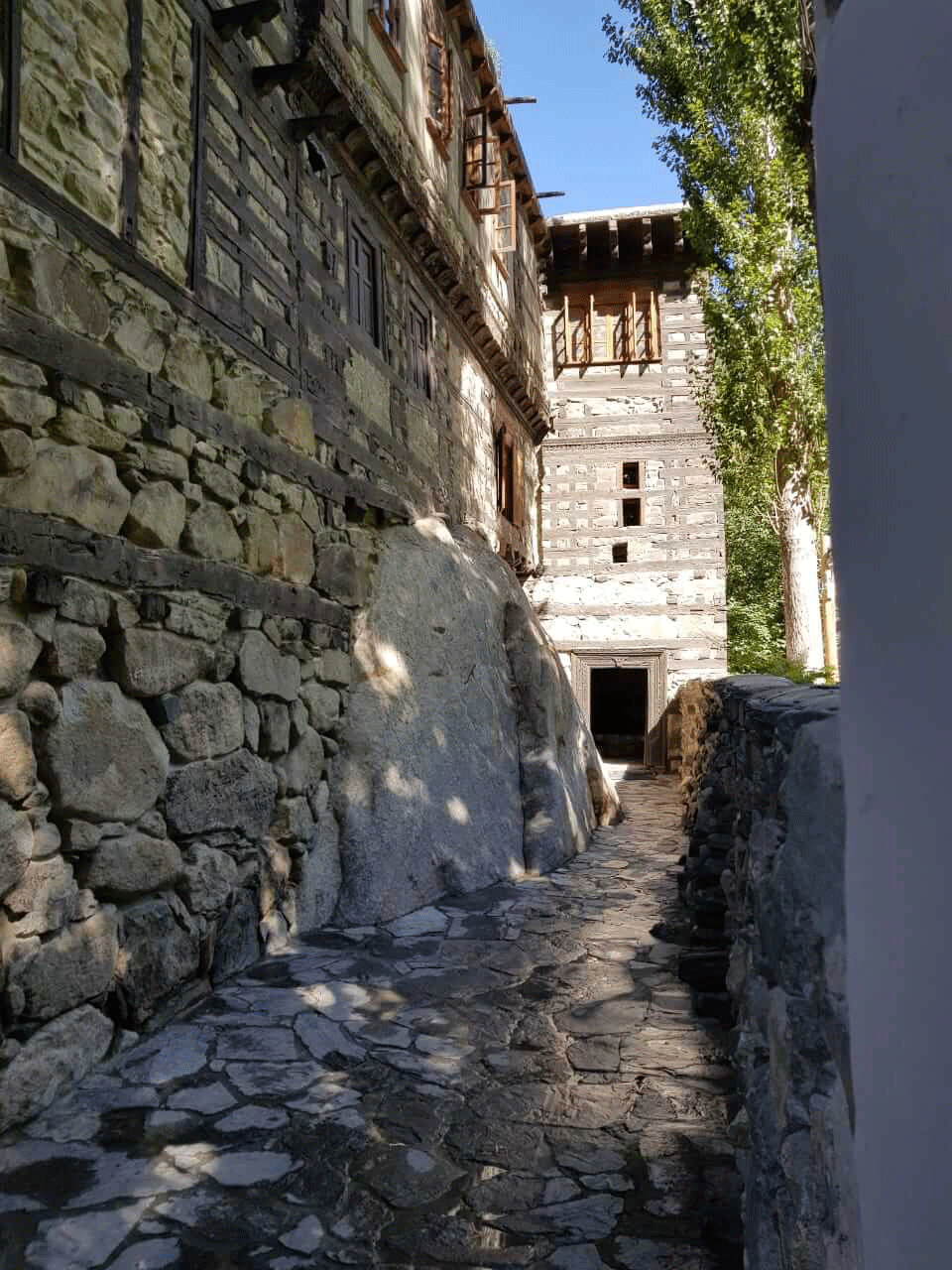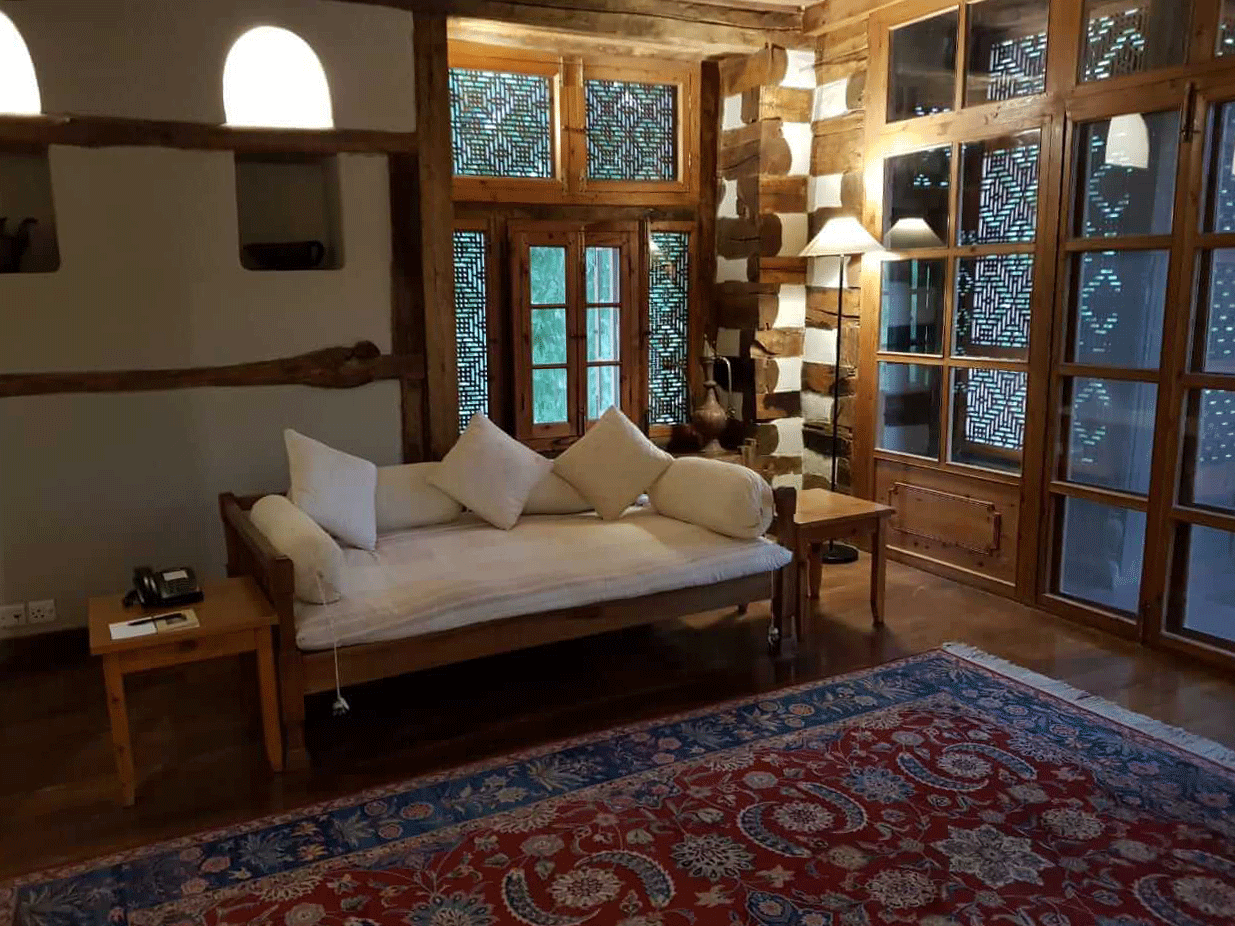 The fort has many levels. Right at the top is the Raja's suite which has a small sitting room and terrace. The Rani's rooms are smaller and the bedroom has a sweet little alcove built for the little shehzada (princeling) to sleep in.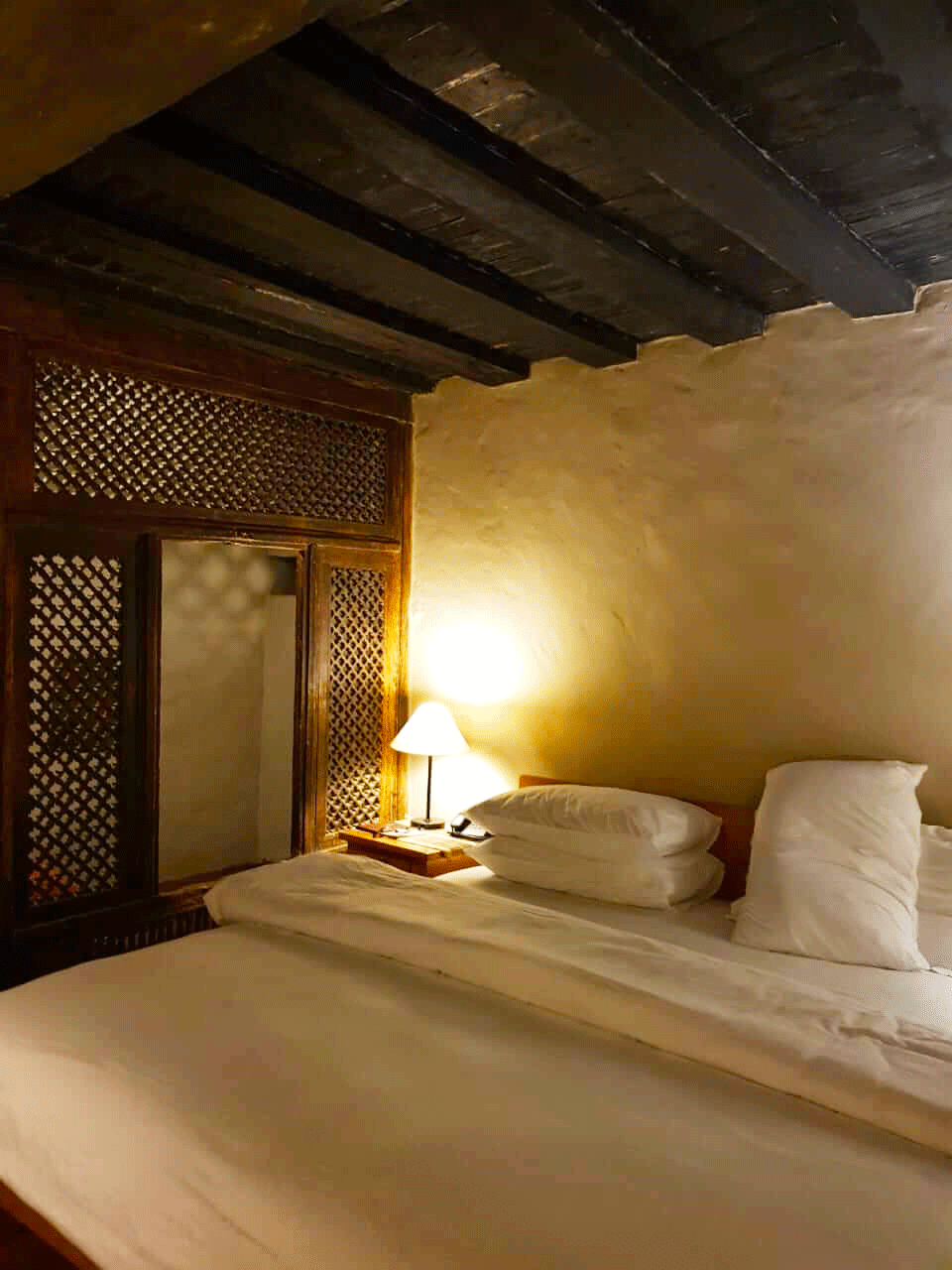 In general the rooms are small to conserve warmth. In fact, in the winter months everyone converges in the kitchens where there is always a fire burning.
What are the other features of the fort?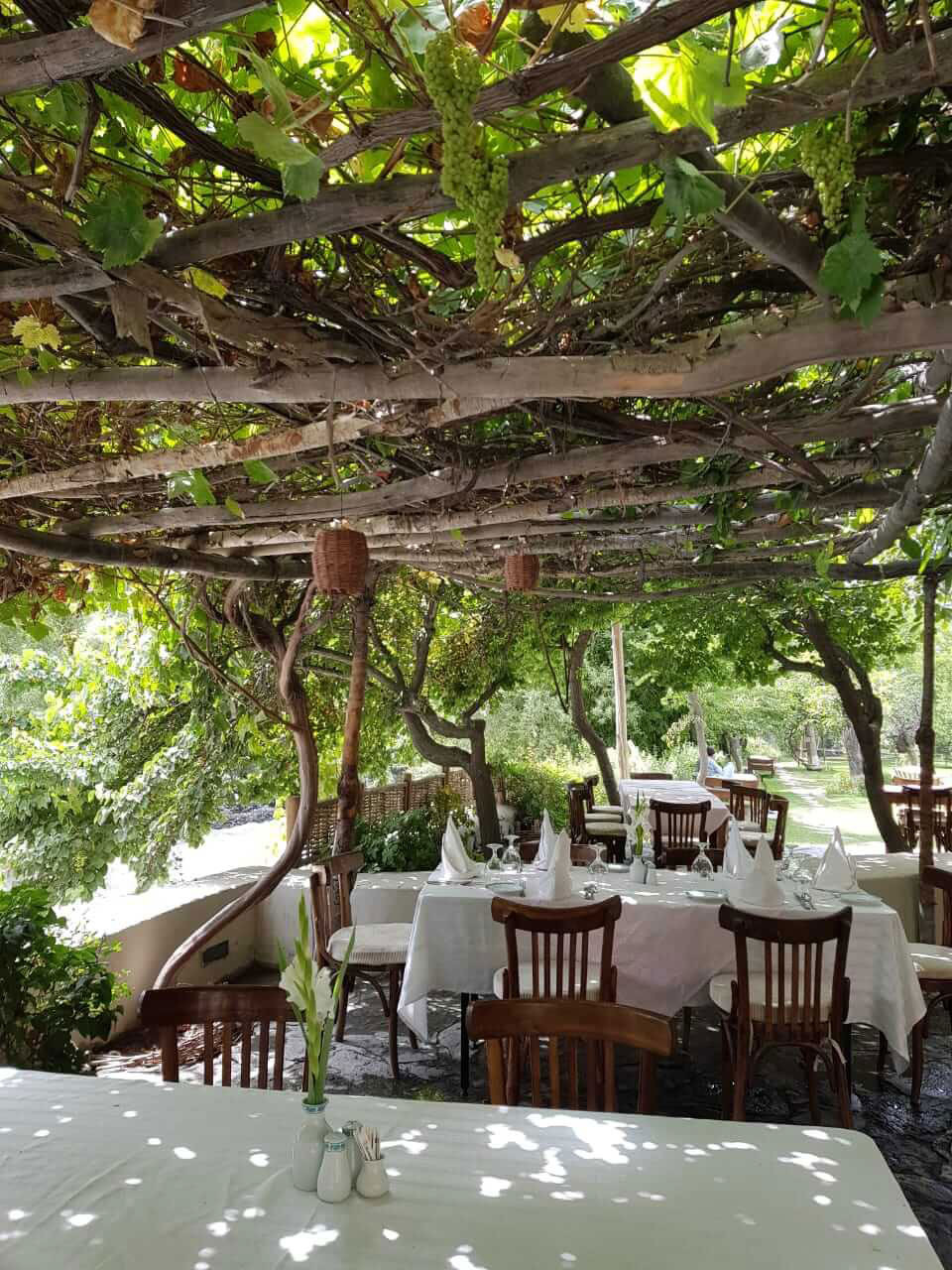 The gardens are beautiful. There is fruit tree everywhere laden with apples, peaches, apricots, plums, grapes…. There is a lovely rustic patio one can have breakfast or tea in with grape vines overhead.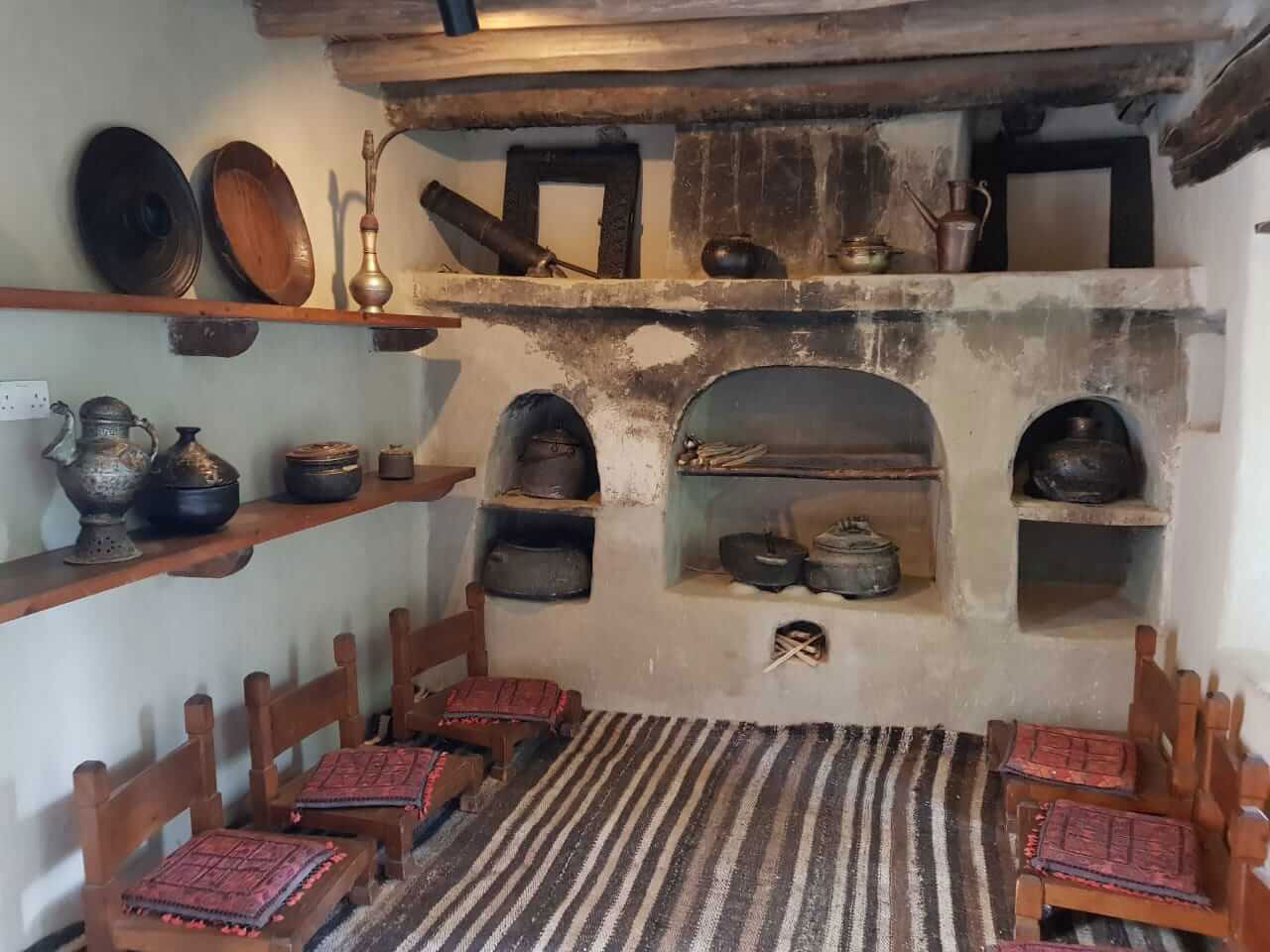 One section of the fort has been maintained as a museum. The old pots and pans, rugs etc are displayed here and this is open to the public, not only hotel guests.
Where else did you go?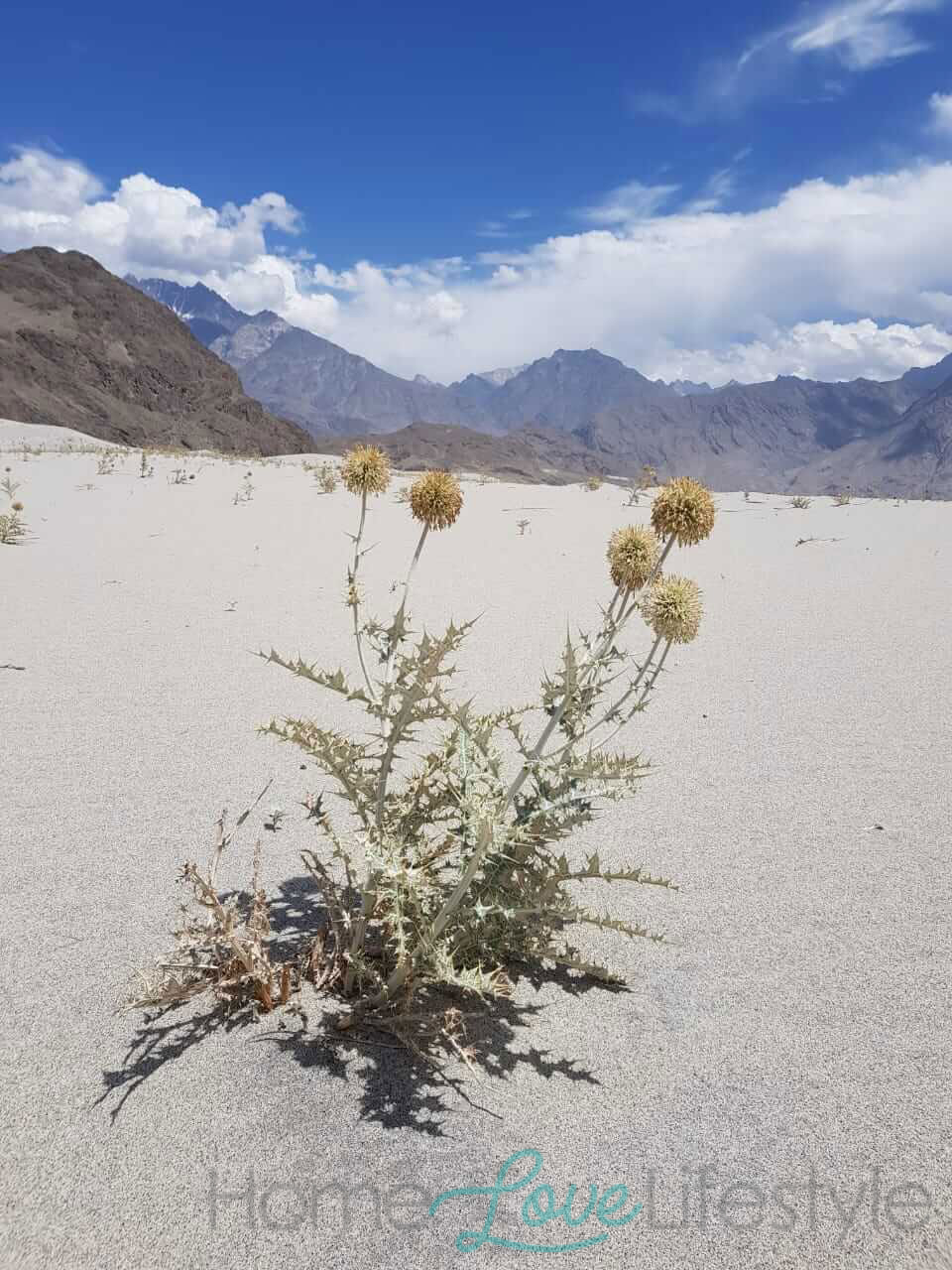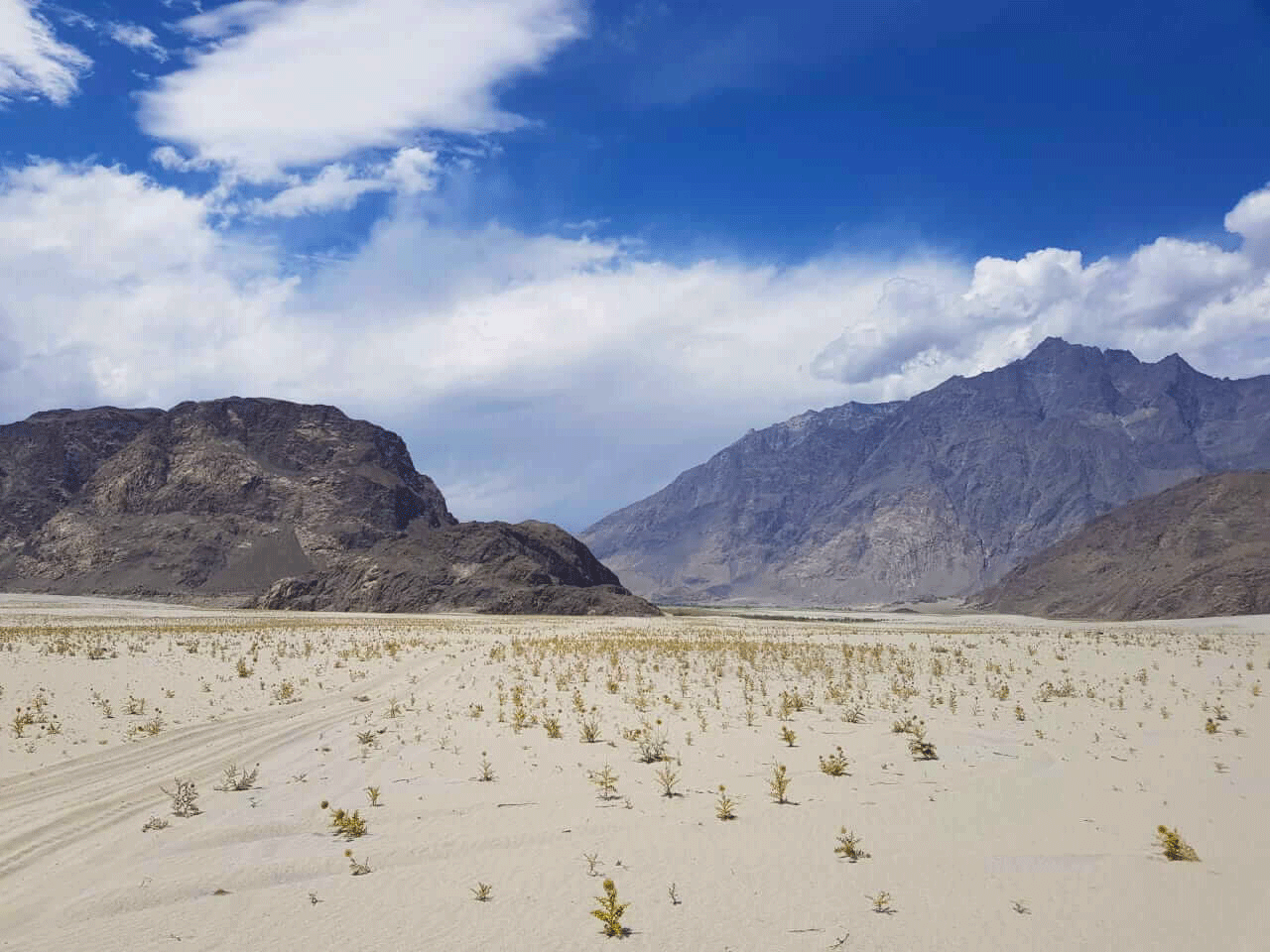 It was on to the Deosai plains the next day. On the way to Deosai, as you climb higher you come to a plateau. But what one doesn't expect is to see this plateau, at several thousand metres high, covered in sand. This is a cold desert complete with rolling sand dunes and the only vegetation is a prickly sort of flower-cactus plant.  In fact, desert safaris are held here.
What is Deosai itself like?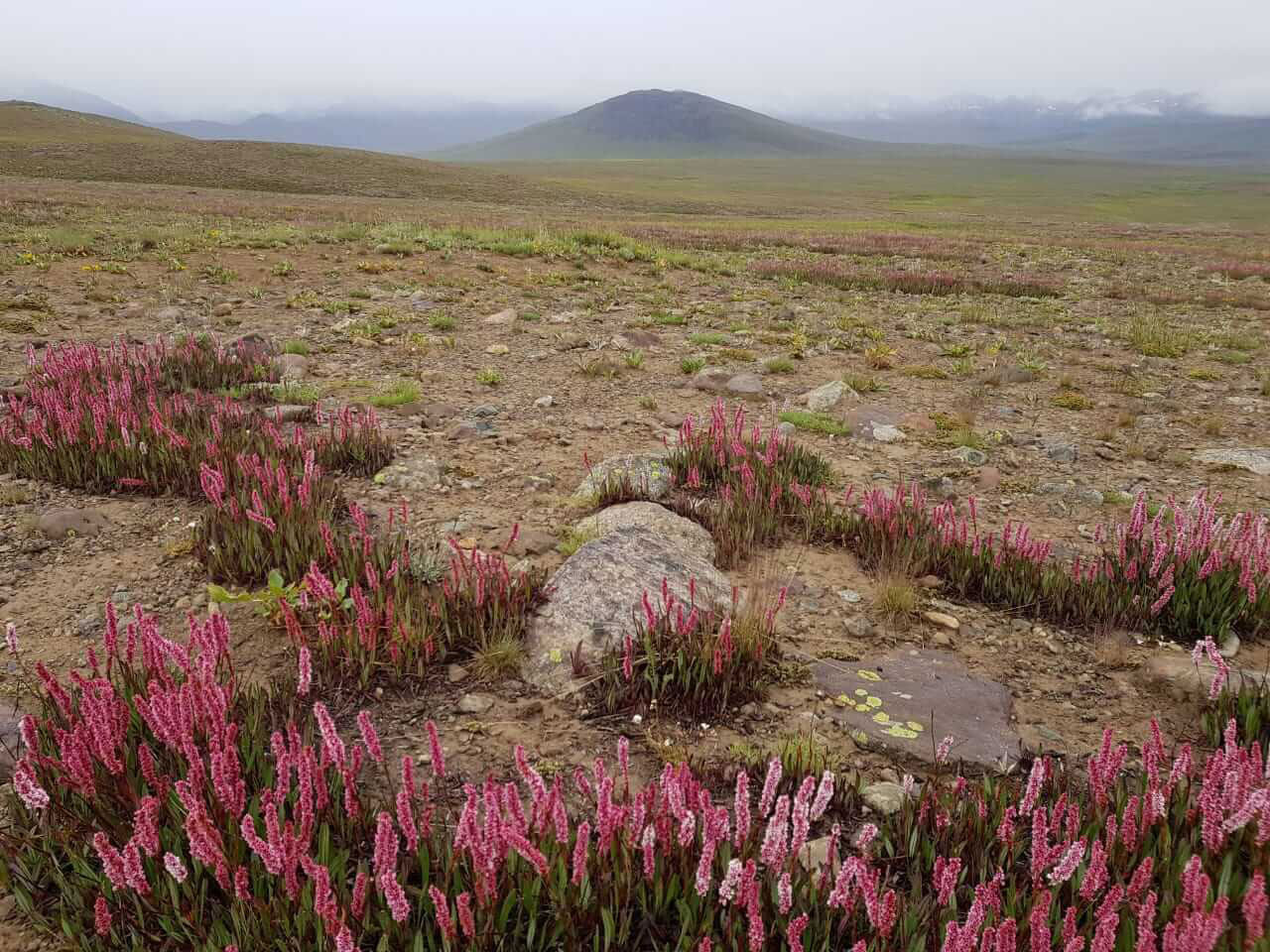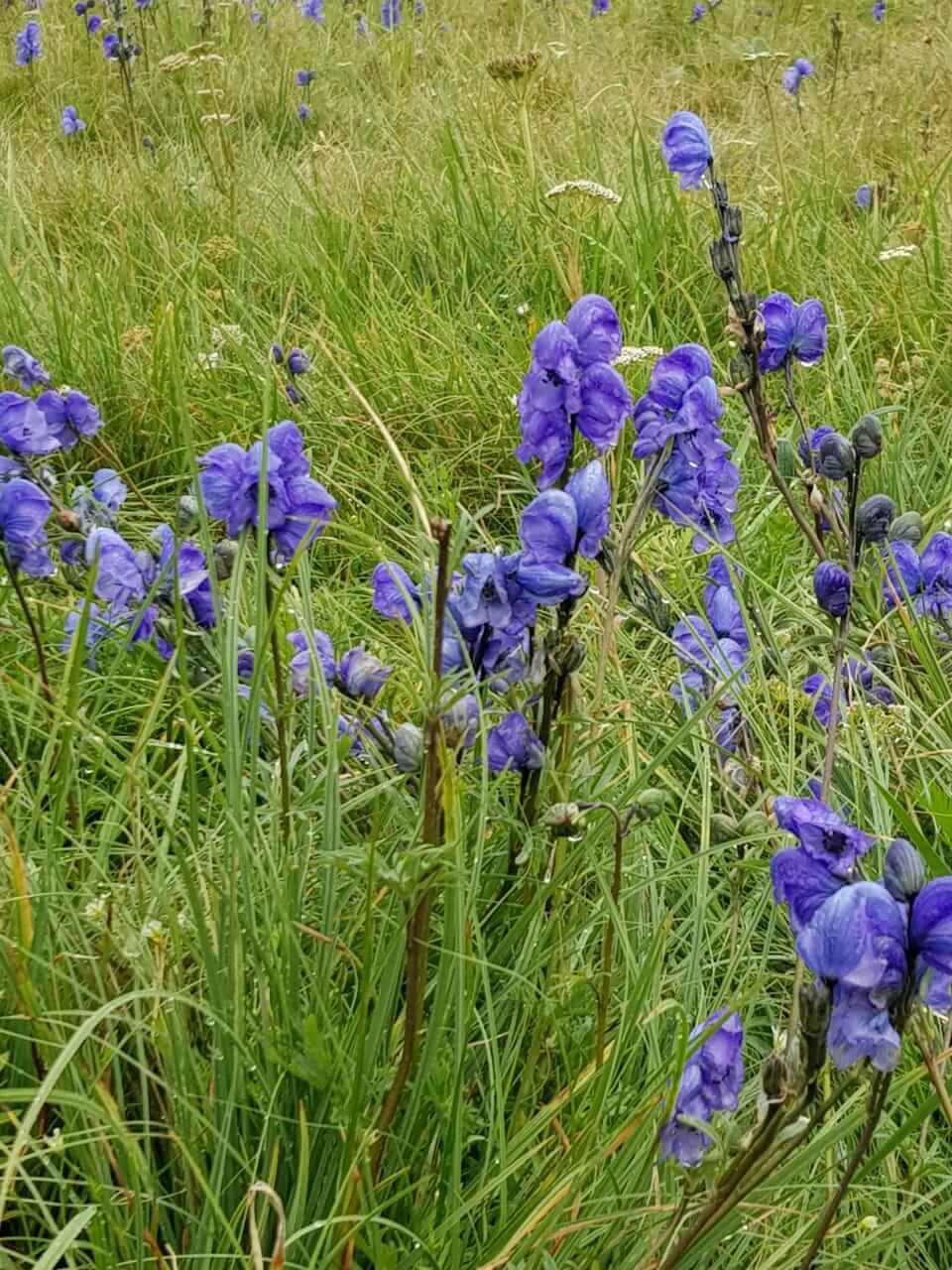 Deosai is miles and miles of rolling grassland. The scale of it is quite staggering. And from July to mid August, it is covered in a profusion of wild flowers and herbs. We were lucky to catch the tail end of the flowering season. The locals gather these herbs which have many therapeutic qualities. In fact, I had a bad headache because of the high altitude. We were offered a tea brewed from these herbs as a remedy and it worked like a charm.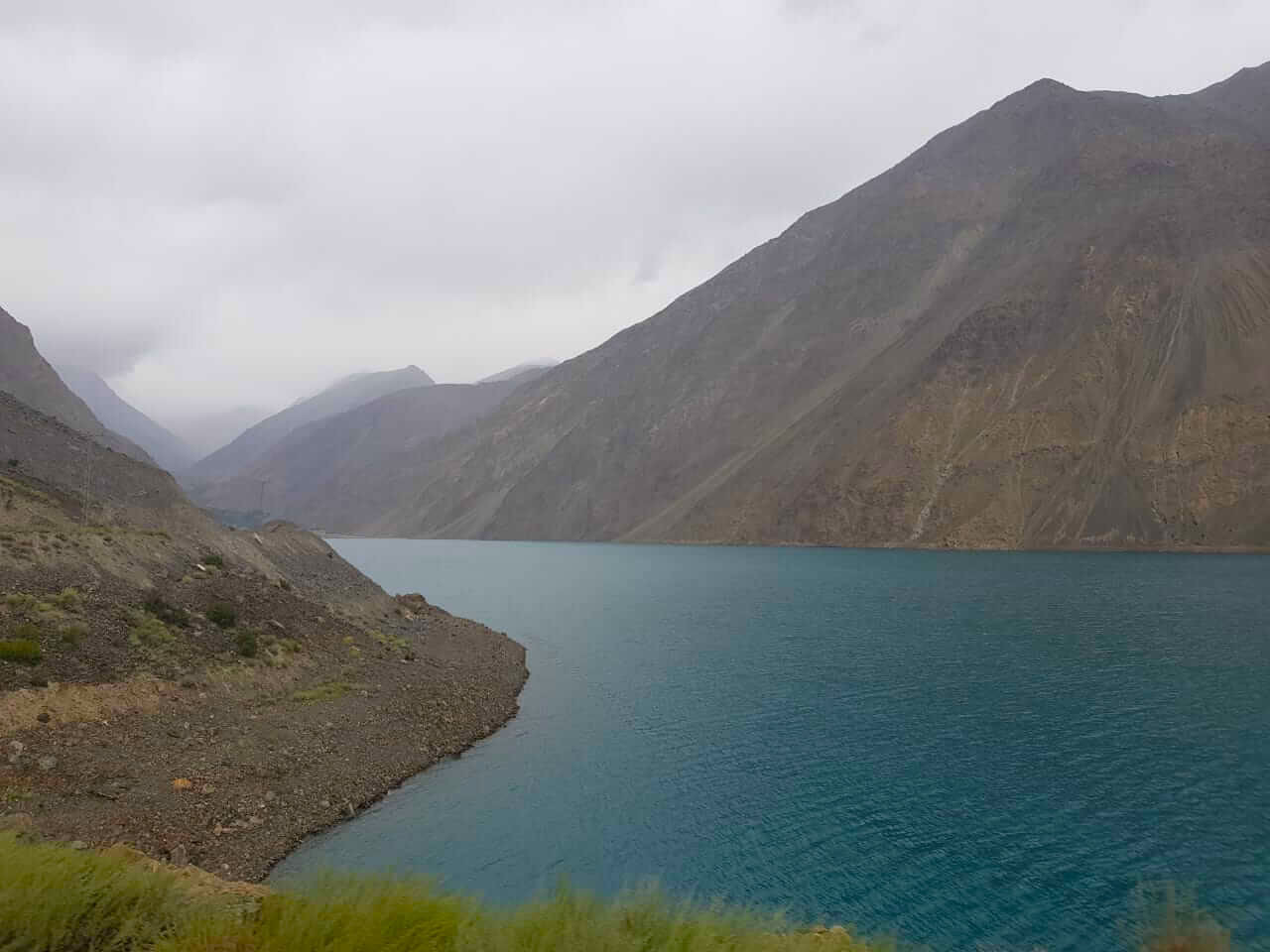 There is another huge lake here, the Sheosar Lake, which is also a blind lake. And around this lake we spotted lots of marmots; fat, furry creatures who look very cute and comical. They live in burrows underground but one marmot will act as sentinel and remains above ground, on the look-out. If you get too close he will start shrieking and raise a huge ruckus to sound the alarm.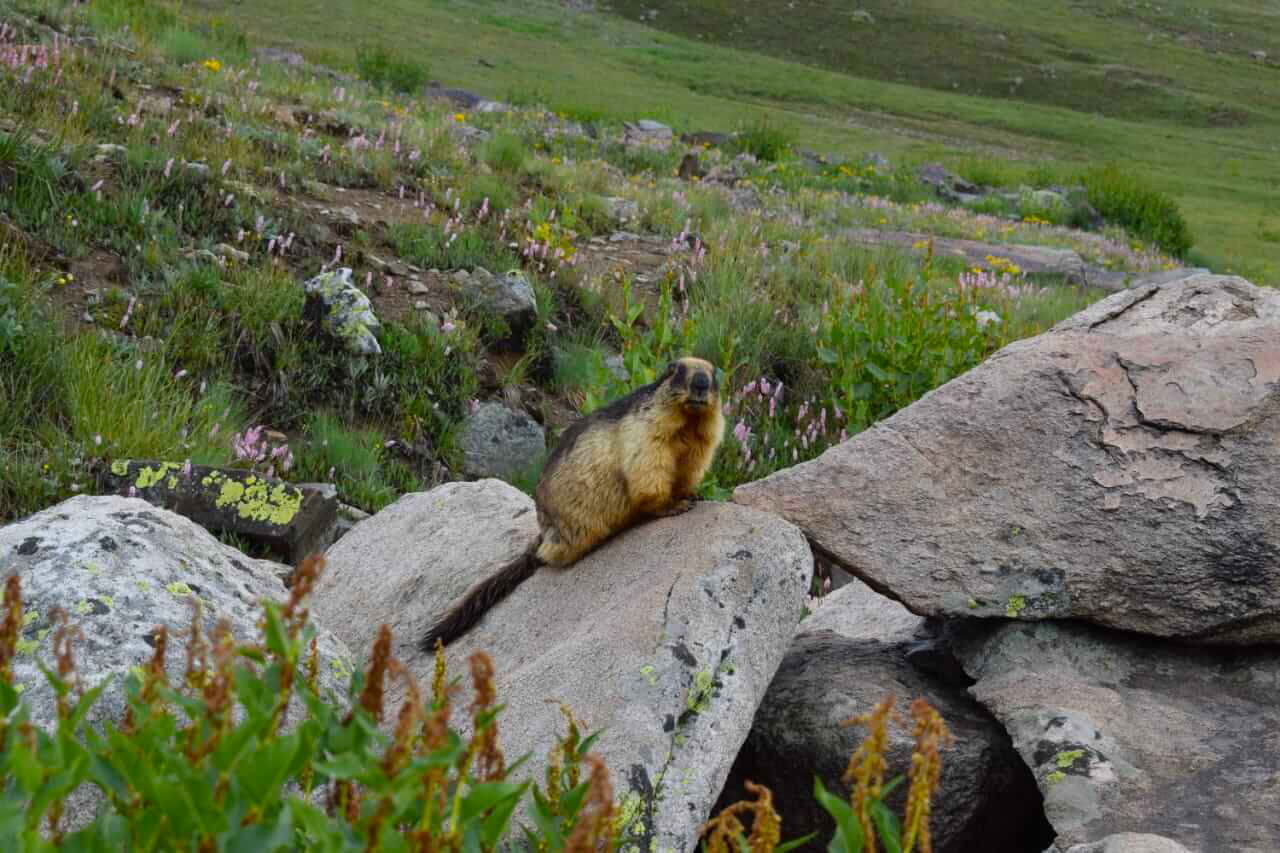 Deosai also has lots of species of birds as well as brown bears, although we didn't see one. There are lots of streams criss-crossing the plains which are plentiful in fish which the bears eat. The Deosai plains have been marked as a wildlife sanctuary so hunting or fishing is prohibited here and there is plenty of food for the animals in their habitat.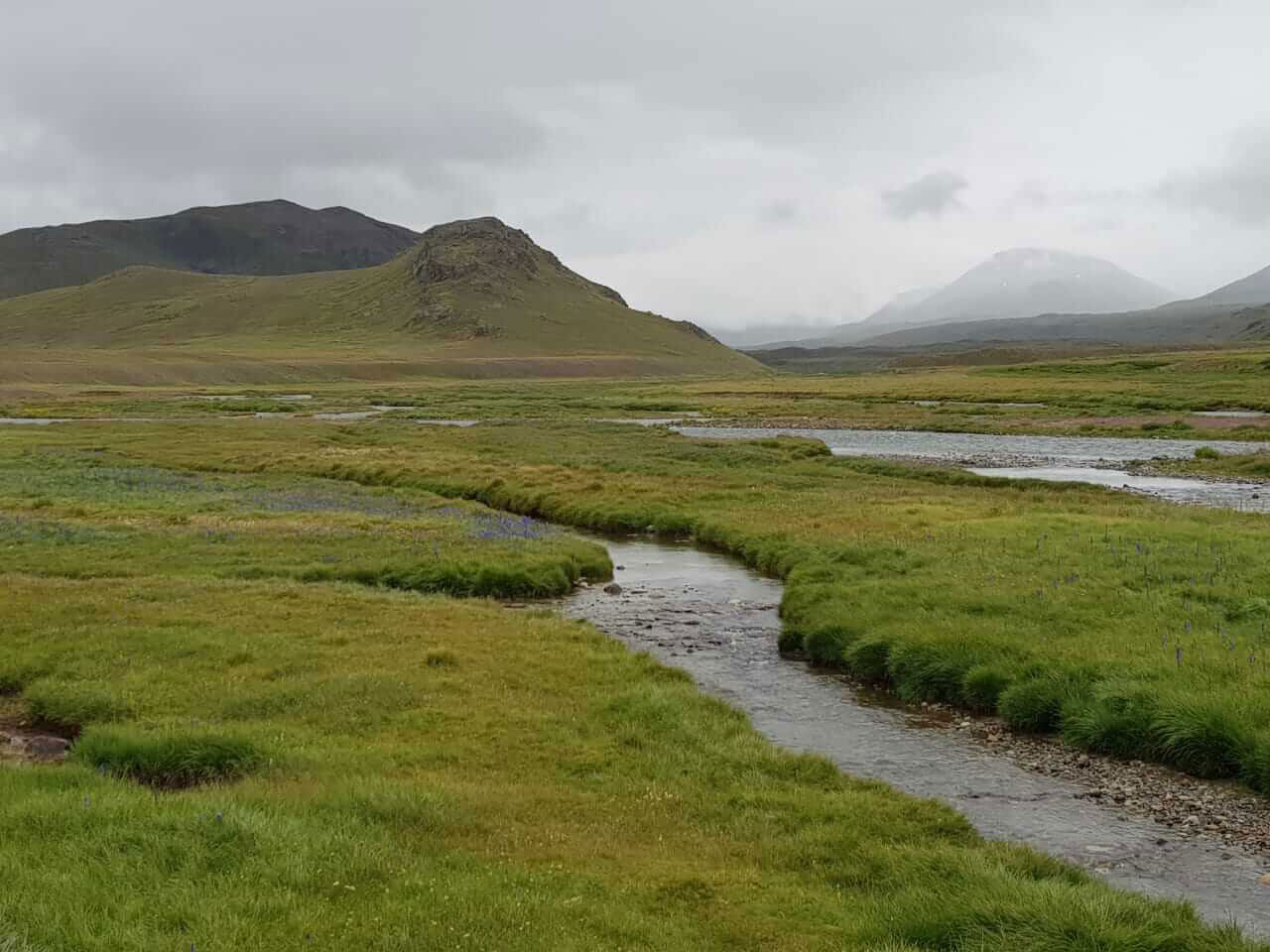 The one thing that angered me was seeing litter on the plains which the guards go around collecting. It is a very large area and there are pit-stops at distances with rest-rooms and small tea stalls. People need to hold on to their garbage till they get to a trash can. They can easily keep a bag for litter in their vehicles.
What is the local cuisine like?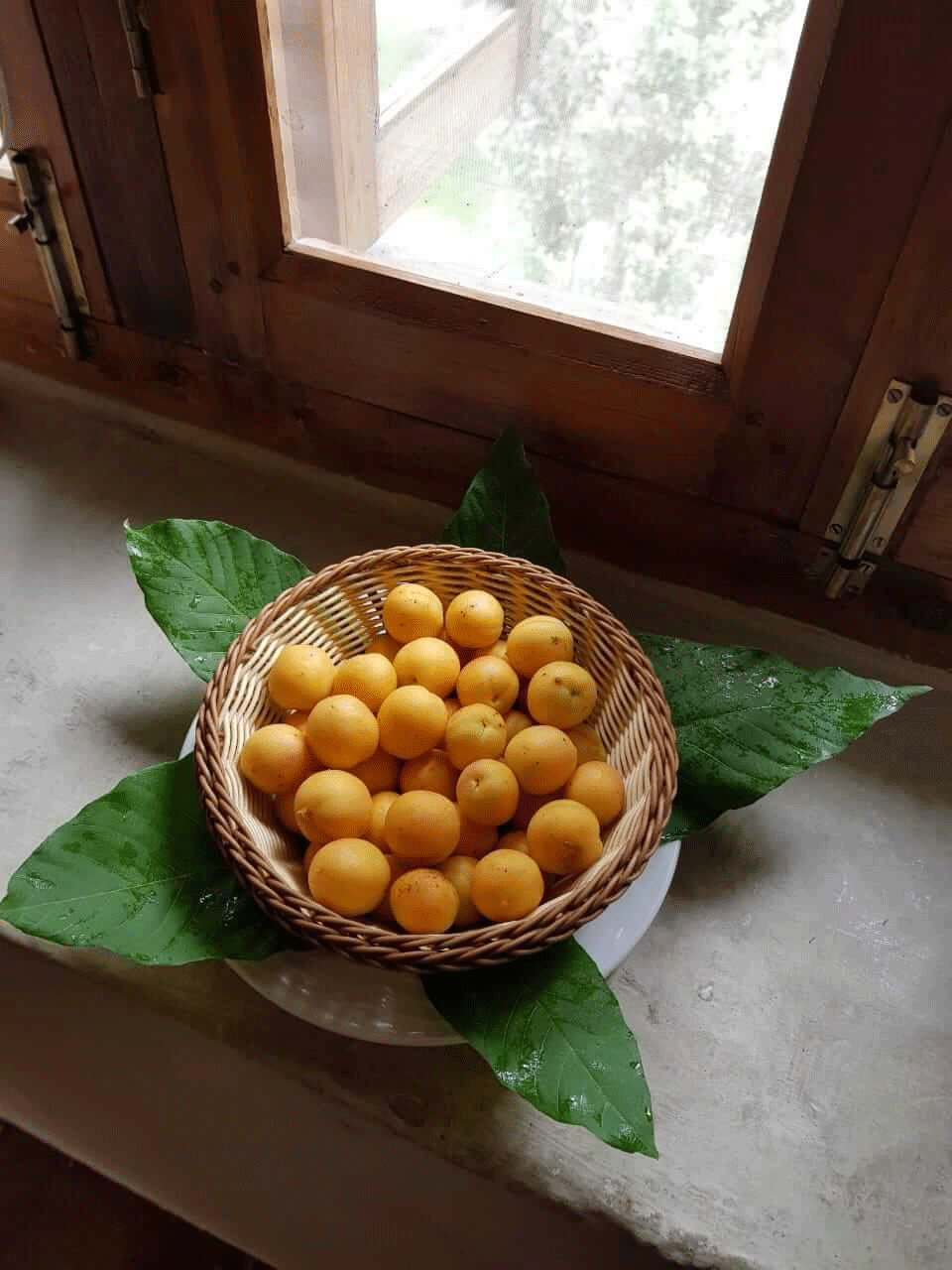 We ate mostly at the Serena and the food was divine. Their cuisine is very simple; all the produce is locally sourced and they use minimal spices. So the meat or fruit speaks for itself. The fruit is absolutely heavenly. The plums and peaches are so sweet and full of juice, it's hard to bite into one without making a mess.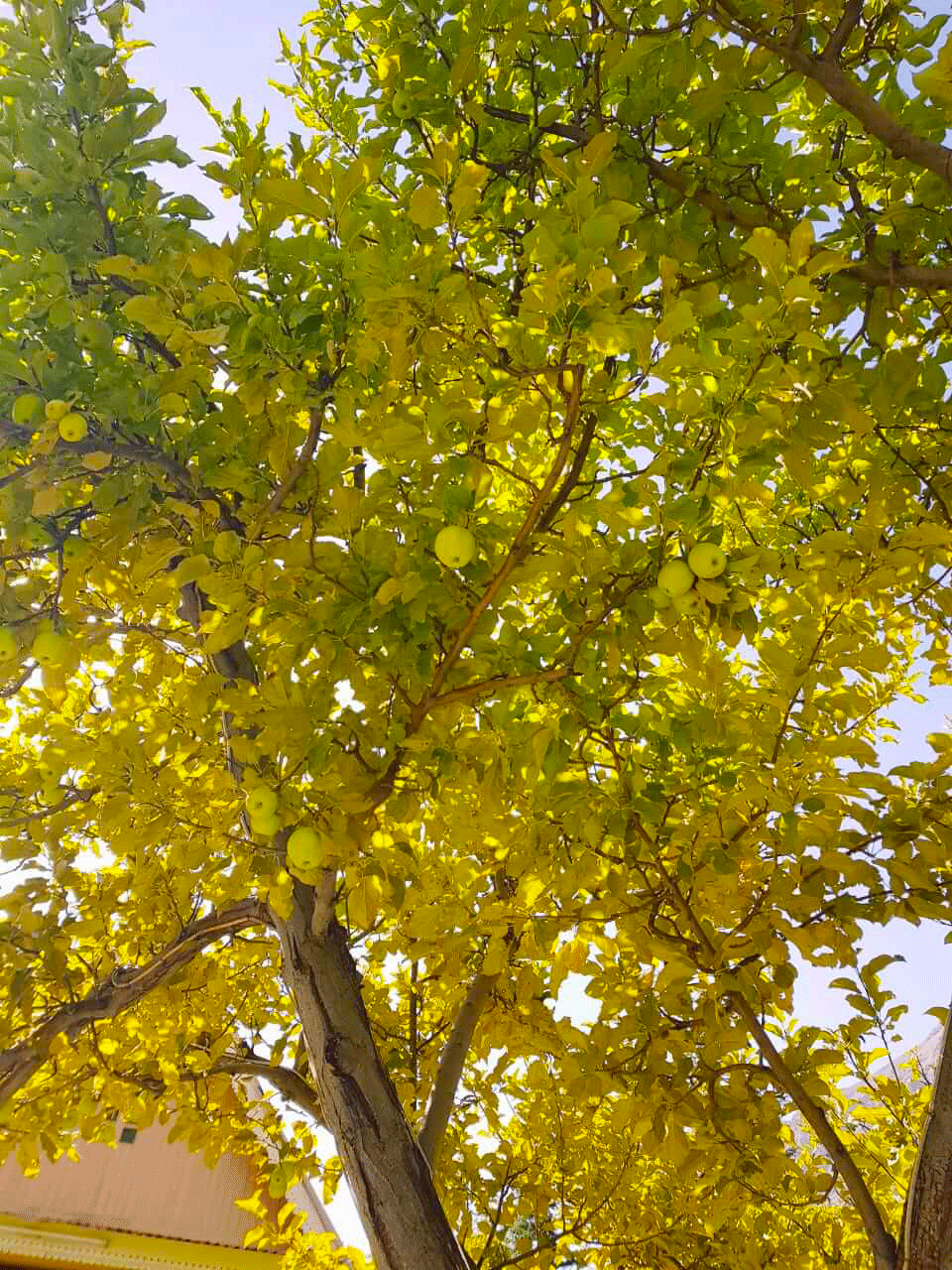 I particularly love the hearty local soups in which they add home-made flat, broad noodles. We also had their local version of a pizza stuffed with spinach and local cheese.
With so much to offer, it is hardly surprising that Skardu remains a top travel destination. 
[smartad id="4"]
[smartad id="1"]