Travel diary of a journey to the mesmerising mountains! From Karachi to Islamabad, Skardu, Deosai Plains, Rama Valley- Astore, Fairy Meadows, Bayal Camp, Gilgit and back to Islamabad via the Babusar Pass. Travel buddies Sophia Hasnain, Bisma Malik, Sajida Bandukwala, Kamal Khan, Dr Dinaz Ghandhi, Naeema Kapadia and Abbas Ali.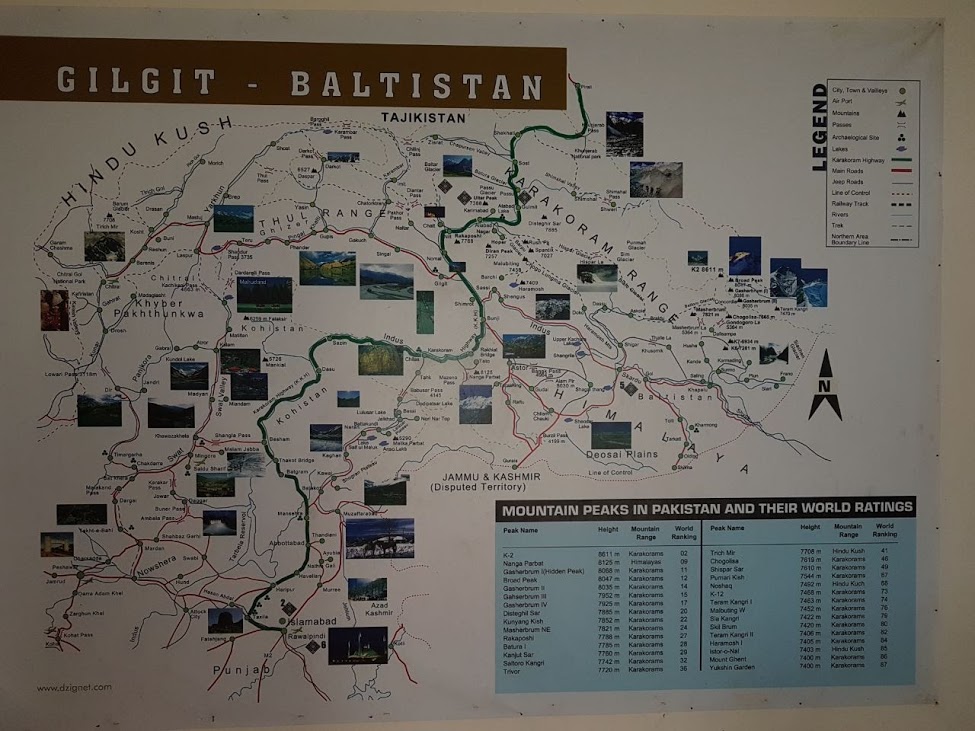 Day 1
Left Karachi for Islamabad by air – PIA was on time!
Day 2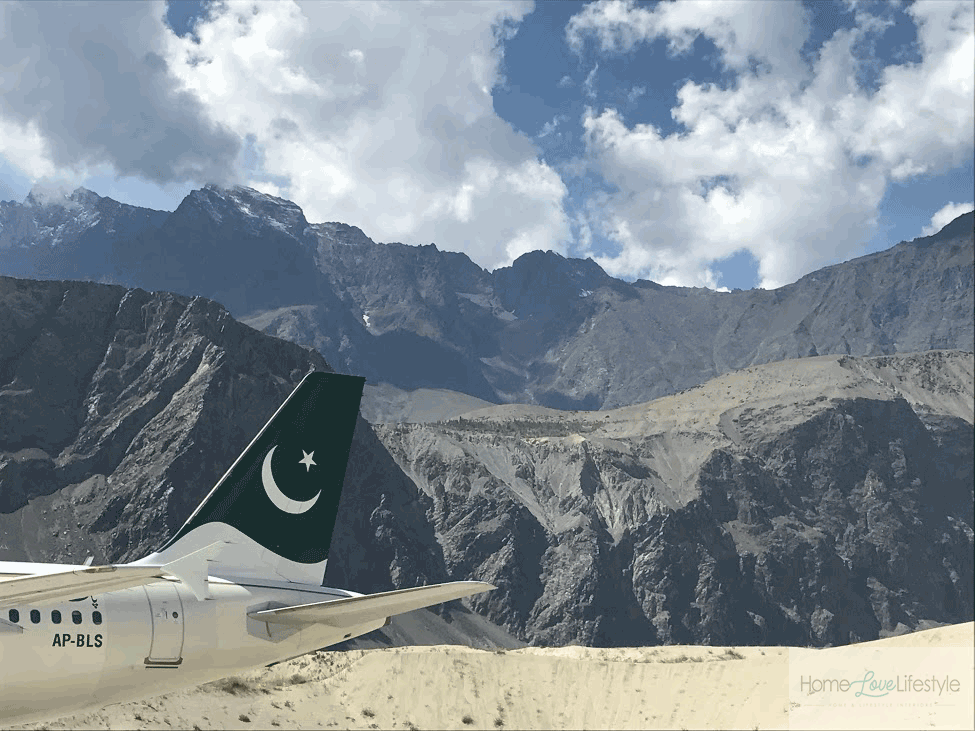 Early morning flight to Skardu — delayed. But, thankfully, the flight was rescheduled a few hours later and we made it to Skardu, otherwise it would have been a very long and tiresome journey to Skardu by road and this could have completely altered the rest of the itinerary.
The flight to Skardu is just as awesome as the destination, as passengers are treated to close-up view of the mighty Nanga Parbat. This is the moment when you realize what an epic journey lies ahead. We made it to Skardu in good time and we were received at the airport by our tour organizer, group leader and guide Absar. He had two four-wheel drives ready and waiting for us.
Ours was a group of seven and once we were through with airport formalities, we were off to the historical Shigar Fort, a beautifully restored 17th century fort palace that now hosts a unique guesthouse heritage hotel. The hotel gives the guests the chance to experience the  original architecture of the Raja's fort palace while enjoying modern facilities.
The magnitude of the expedition had not quite sunk in yet. We relished the hot showers at the hotel but were certainly not prepared for the tough days ahead.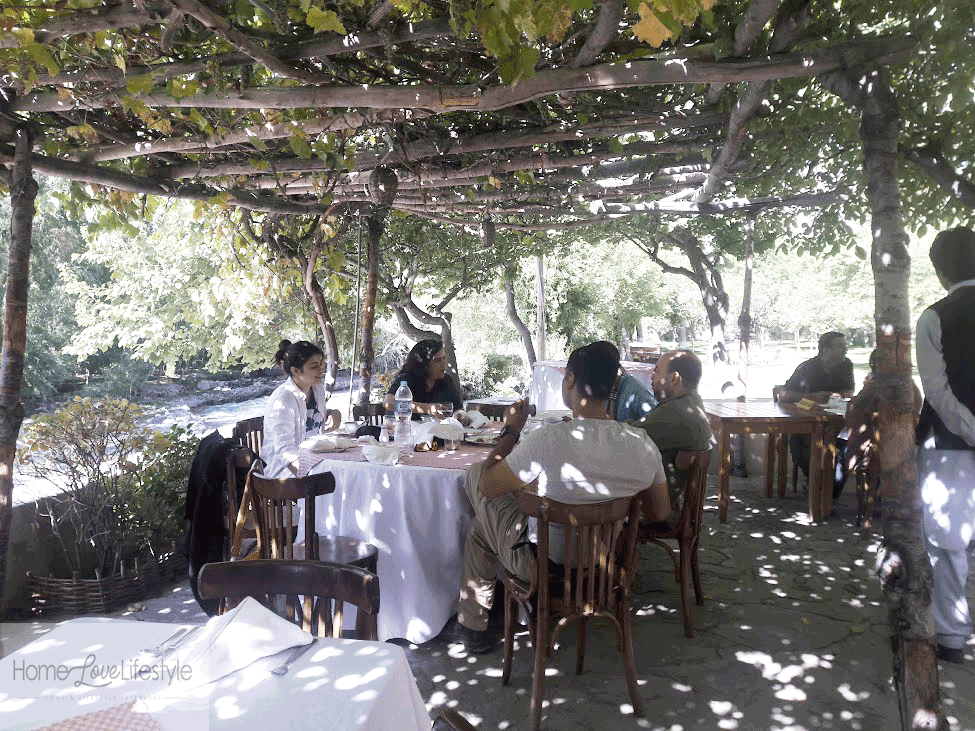 We enjoyed an elaborate lunch under a canopy of vine leaves on the veranda overlooking the Shigar river, with the gurgling of the flowing water in the backdrop. Then we headed out to our first hike, up the little cliff behind the fort. Upon first glance, it seemed there was nothing to it, but when you are on a full stomach, and at an elevation of 2300 metres,  it can tire you.
Some of us took the challenge a bit more seriously than others, and climbed up the rocky cliff using bare hands and grit. This was a test run, to evaluate our climbing and trekking aptitude. Upon return, we enjoyed the evening with more food, cold stream water and celebrated our fellow traveler Kamal's birthday by the bonfire. He had specially flown in from London for the mountains.
We retired, exhausted, excited and eager for more.
Day 3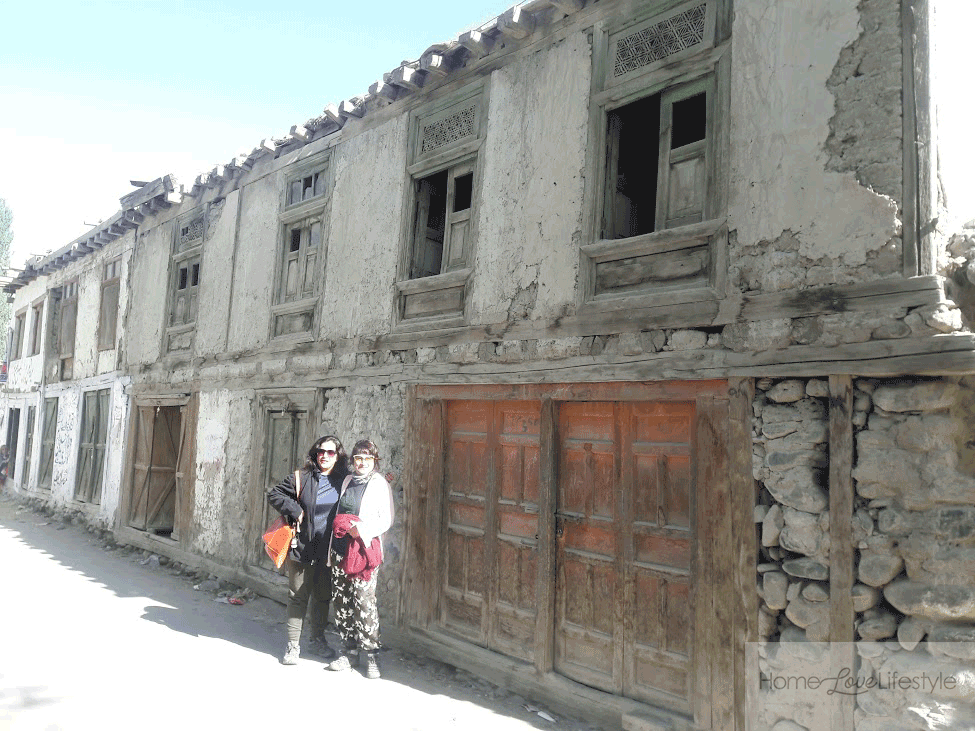 A lovely morning walk by the Shigar river, a little sightseeing along the way – an old mosque and an ancient style house, current residence of the royal family was a treat to behold. After an elaborate breakfast in the veranda, we set off on a 4 hour journey to the second highest plateau of the world — the Deosai Plains. Enroute we stopped for some more scenery at the Satpara Dam. We still had no idea what lay ahead- in the land of the Giants – Deosai.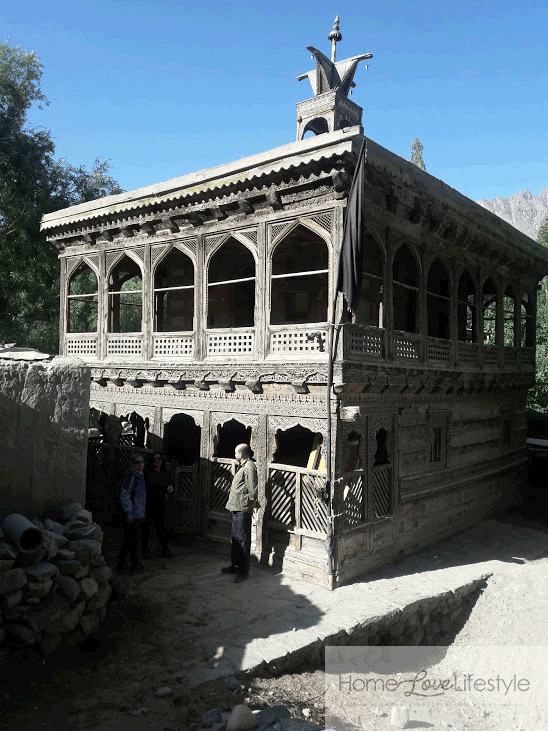 The road to Deosai is a bit treacherous, with the scenery constantly changing as we got closer to Deosai. Finally, we reached a sign marked Deosai, National Park.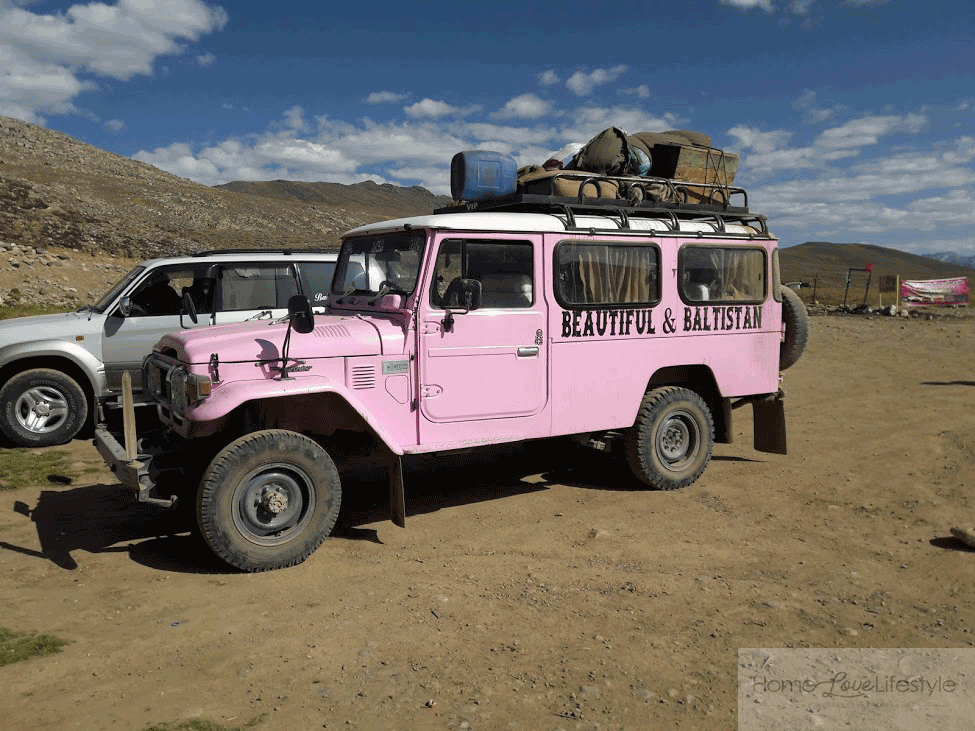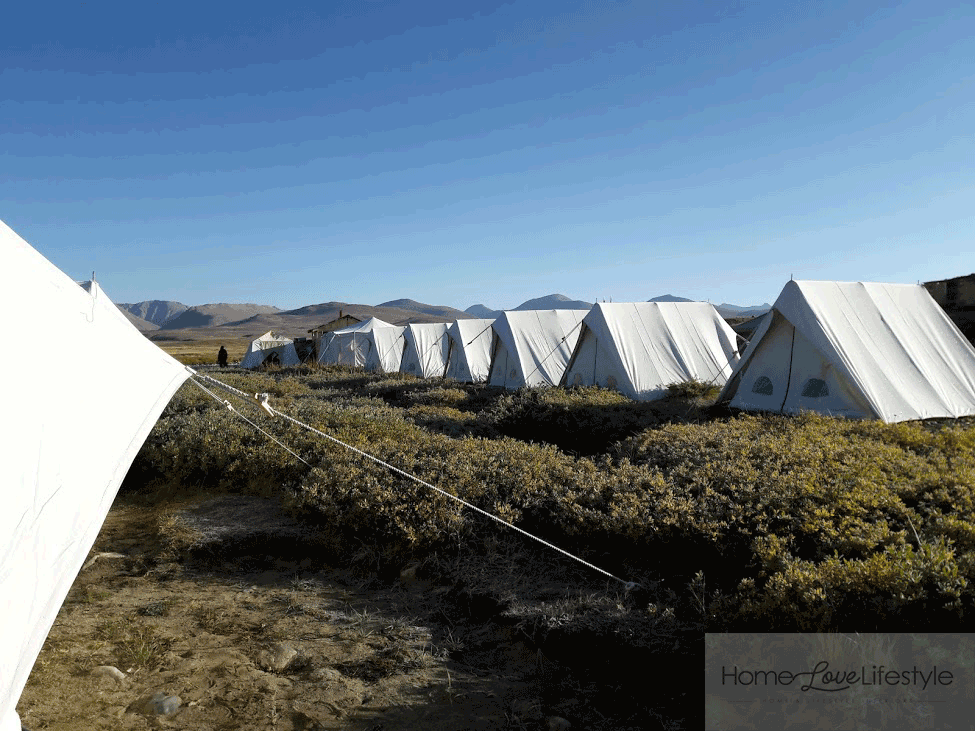 We arrived just in time for lunch, and saw our 'Glamp' site on the way to the local tented haunt. Glamping is a form of camping involving accommodation and facilities more luxurious than those associated with traditional camping. Here we were in Beautiful Gilgit Baltistan, at an altitude averaging 4,114 metres (13, 497 ft) above sea level in the magnificent Deosai plains area of 3000 square kilometers (1200 square miles).  In reality, it is miles and miles of low, flat land, as far as your eye can see. The air is thin, air pressure drops, and for unacclimatized city slickers like us, it can be quite a daunting experience. When you travel to a place above 8000 feet, your body starts to go into revolt, telling you that there is something seriously wrong with the air up there.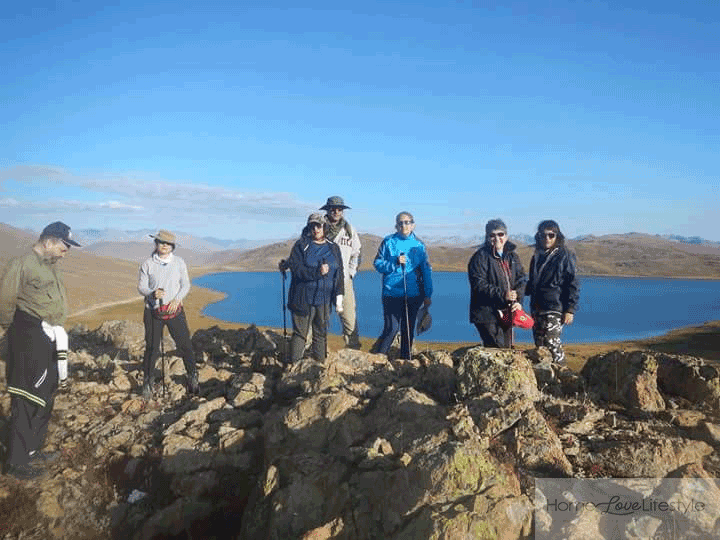 After lunch, we headed out to the stunning Sheosar Lake, also known as the Blind Lake in the local language. This is one of the highest lakes in the world, at almost 14,000 feet above sea level. It is truly a splendid sight, a turquoise heart shaped wonder.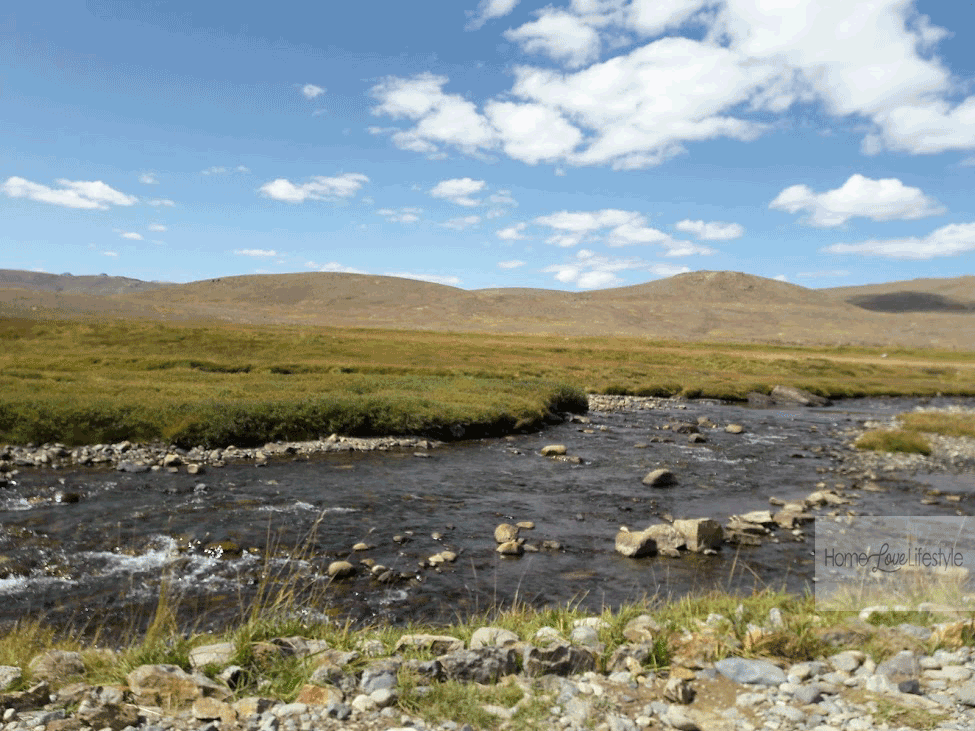 We headed up a small hill, which at 14000 feet above sea level felt like climbing a mountain without oxygen. Our body was playing tricks on us, and the brain was certainly not helping. Shortness of breath, tiredness, and slight headache all signs of altitude sickness, were slowly making its way into our system. We had heard stories of altitude sickness, but never thought, we would also get a glimpse of it at 14000 feet above sea level.
The night is one we will never forget, even if we try. It was physically taxing in the extreme. Nausea, laboured breathing, migraine, extreme tiredness, insomnia and the sub zero temperatures, all contributed to our distress. Our doctor and fellow-camper was carrying several medicines to deal with altitude sickness But when your resident doctor herself is suffering from the effects of high altitude, you just have to forgo the meds. Our heads were foggy and we forgot all about the meds. Somehow, we made it through the tough night, each one suffering but somehow managing to find some kind of a solution … and in few tents, laughter turned out to be the best medicine. We survived!!!
Day 4
In the morning, our faces and bodies were bloated and pale. The tiresome walk up to the toilets was an expedition in itself. But a new day had dawned.
The scenery, the wildlife, birds, and the sky suddenly made up for the miserable night. Deosai surely lived up to its name;  the Land of the Giants definitely proved its might for mere mortals.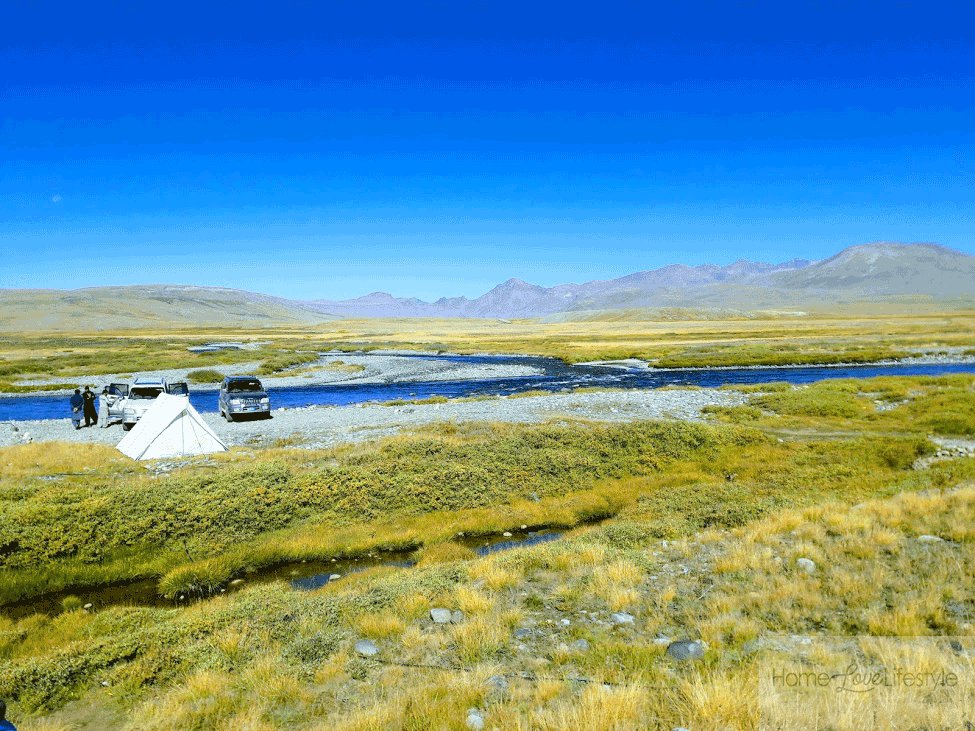 Lesson learnt: do not go unprepared, acclimatize, hydrate and take medicine to alleviate the effects of altitude sickness.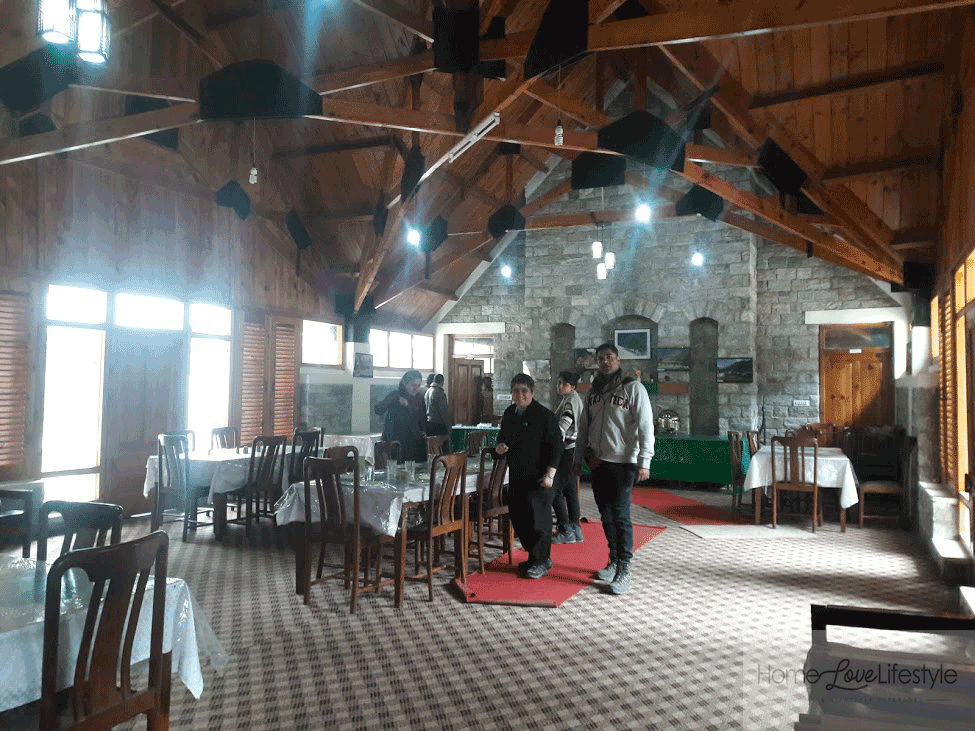 We made our way to Astore, via Chillas and onto the Rama Valley – passing through constantly changing scenery, quaint villages and beautiful people. After arrival, we spent the afternoon exploring the valley, hiking, and watching a polo match. Quite a stunning sight. We spent the night in a PTDC motel, where we finally managed to take quick hot showers — in very cold bathrooms. The night was comfortable but cold, we were now at a lower altitude, so the effects of the previous night were wearing off. We made good use of our warm sleeping bags and winter gear.
Day 5
Finally our journey to the majestic Nanga Parbat began. We made our way through the valleys, villages, and undulating roads and drove through some parts of the old Silk Road, the Karakoram Highway, fondly known as the KKH. We reached Raikot bridge, and prepared ourselves mentally and physically for the journey ahead, to the Fairy Meadows. The road is considered to be one of the most difficult roads after the most dangerous one in Bolivia.
Here you travel through roads surrounded by giant rocks and boulders, it could be a scene from a sci-fi movie, some alien terrain.  The jeeps are old Wrangler jeeps, and the drivers can qualify for any F1 race, they are taught to drive on these single track broken roads, say a prayer or may be two, and look up and not down. It is the longest 90 minutes of your life. There are two jeep rides, one is from Raikot to Tatto, and then a short ride from Tatto to Fairy Point.
When we arrived at Tatto, we were informed the road had collapsed due to an avalanche and heavy rains. So we had to make our way up a short distance literally through the mountain, using our hands to grip for support and prevent from falling into the valley below.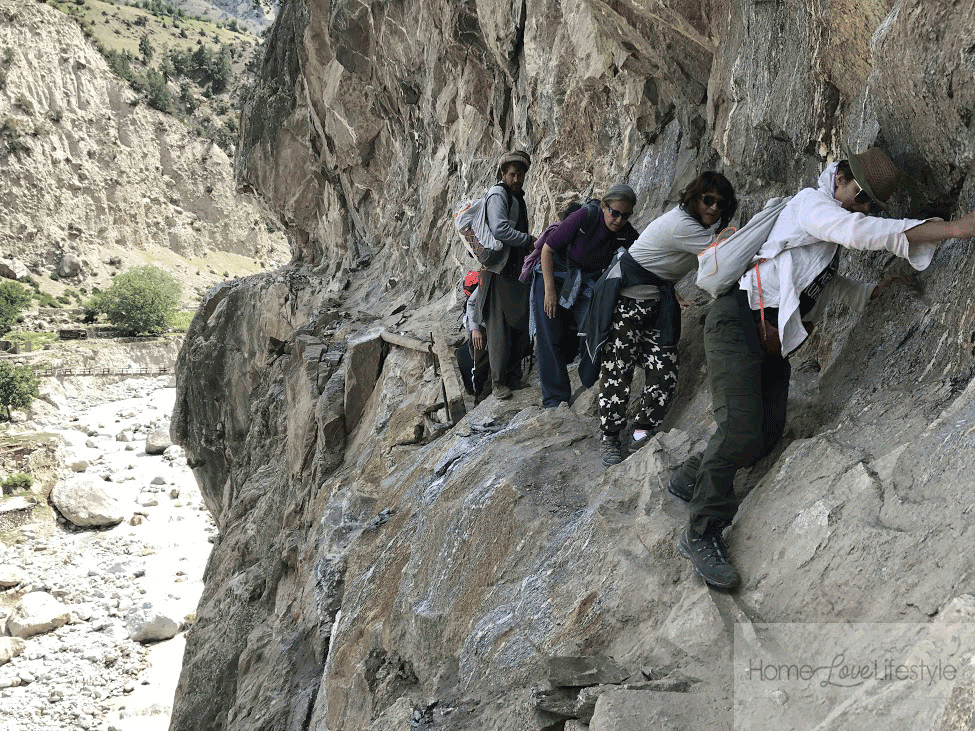 To get to Fairy Meadows, we had to climb a short distance up to Fairy Point, and then we started our 7km trek up the mountains. We had a light lunch: by now we knew, less food is better. The 7 km hike was tough in some parts, but the view in the distance, more than made up for it. The magnificent Nanga Parbat, stares down at you constantly.
A lot of people prefer to go up to the Meadows on horseback, but we did not succumb to a horse ride.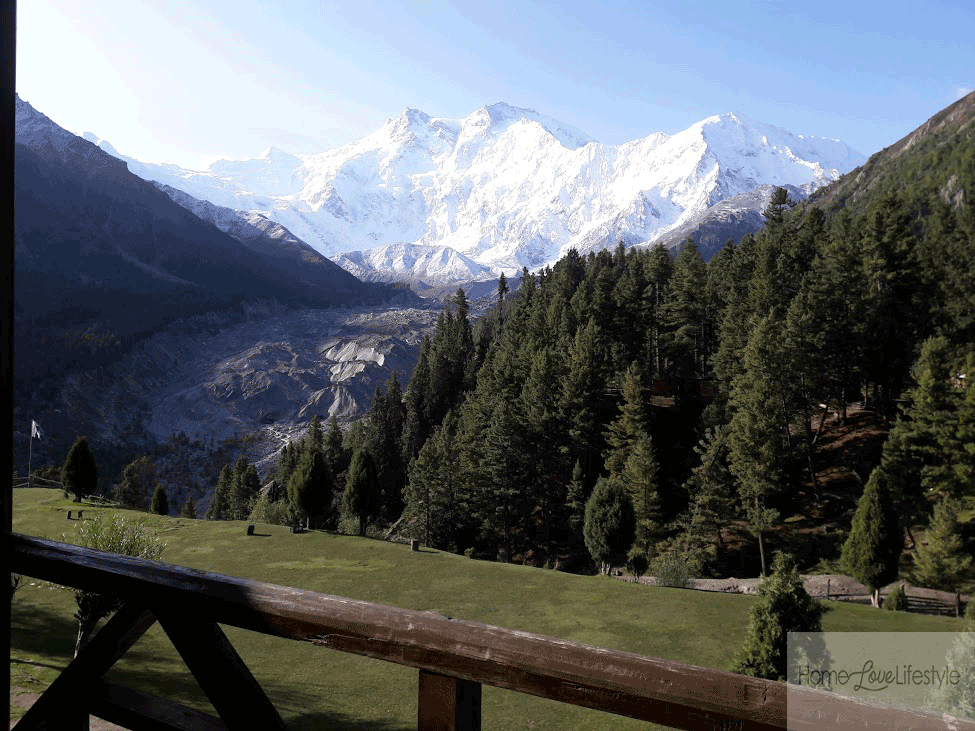 Finally we arrived at Fairy Meadows and one cannot describe what one feels and witnesses… the closer you get to the base of the mountain the more you realize how your soul yearns for more. A simple but tasty dinner feast was arranged, and the highlight were the French fries. The locals tell you to avoid sugar when up in the mountains and encourage you to take more salt, its good for the sore muscles they say. The herbal tea tumorro is offered at every destination. It heals you, energises you and calms your nerves.
We finally retired to our cottages.
Day 6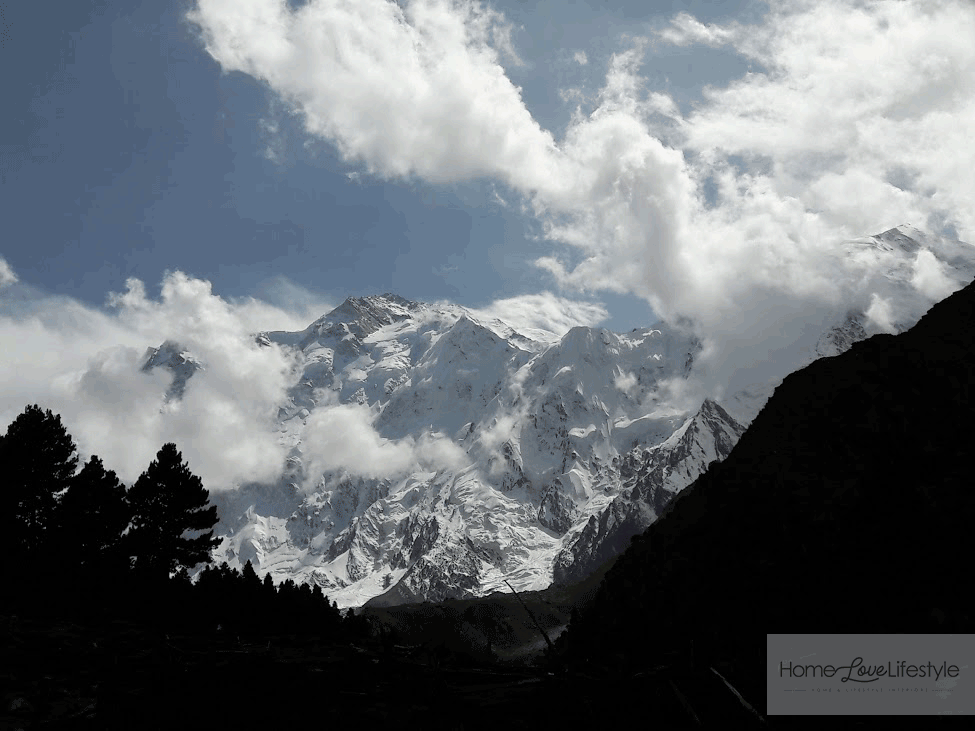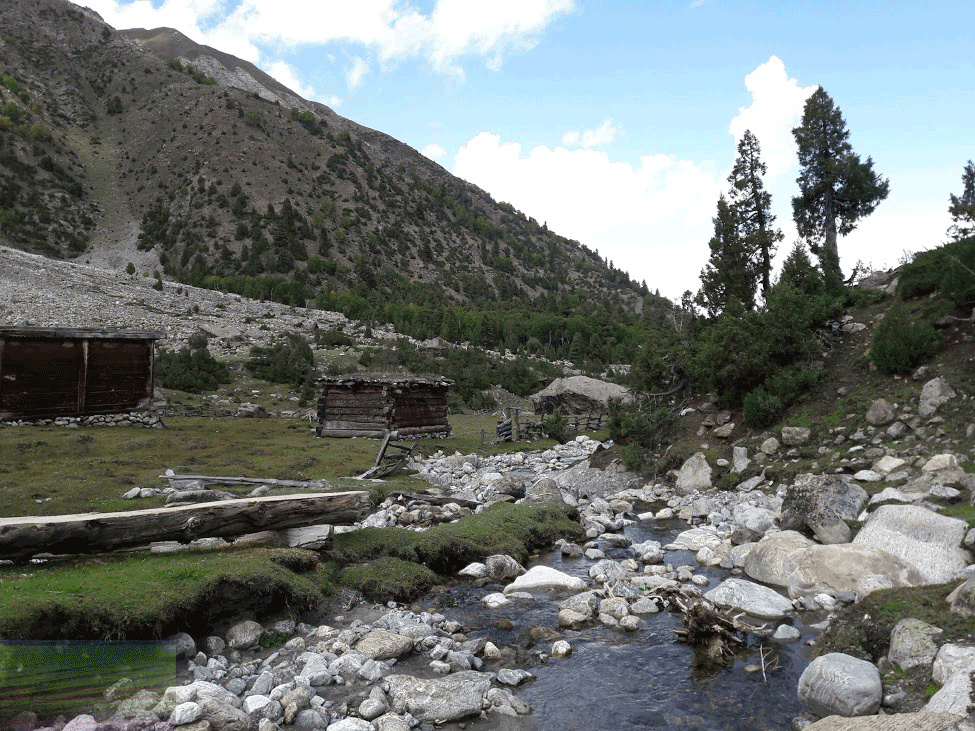 Breakfast is with a view indeed, the Nanga Parbat, known as Deo Morai to the locals is the magnificent backdrop. We explore some of the meadows and the lake with the reflection of the mountains is something to look out for. We begin our trek to Bayal Camp, and a little beyond. This walk is something almost out of a fairytale and the locals know how to tell a story. They captivate you with their tales and somehow make the trek easier. The closer you get to the mighty Nanga Parbat, the more mesmerized you get. It speaks to your soul. It's almost hypnotic. You wish you could spend more time, just sit and take it all in. This place is magical.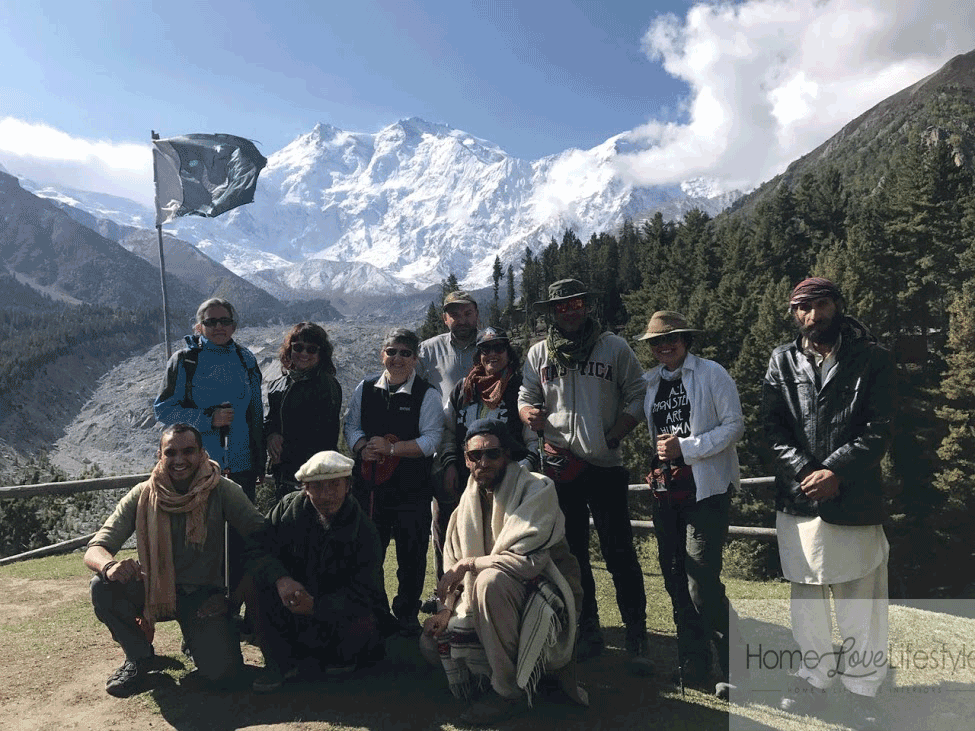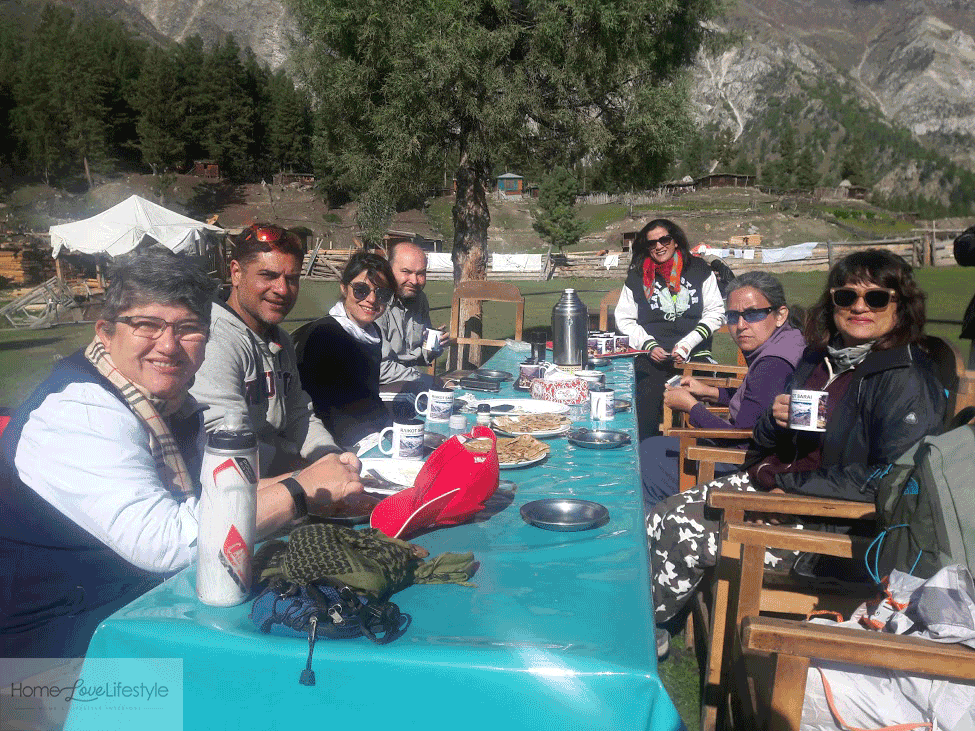 More tumorro and French fries await us at Bayal. We trek back to Fairy Meadows to enjoy a bonfire with a view and enjoy the silence of the night in the small wooden cottages.
Day 7
Time to head down. The trek down is a piece of cake, even the killer cliff at Tattoo is not as daunting as before. One somehow feels rejuvenated, alive and with a sense of accomplishment. We head down to Raikot again and get into our 4x4s and make our way to Gilgit. We are rewarded with a stay at the Serena, and needless to say, we get to enjoy hot showers again. Now we can sleep in our clean and comfortable beds, thankful that we made it back from the arduous journey in one piece.
Day 8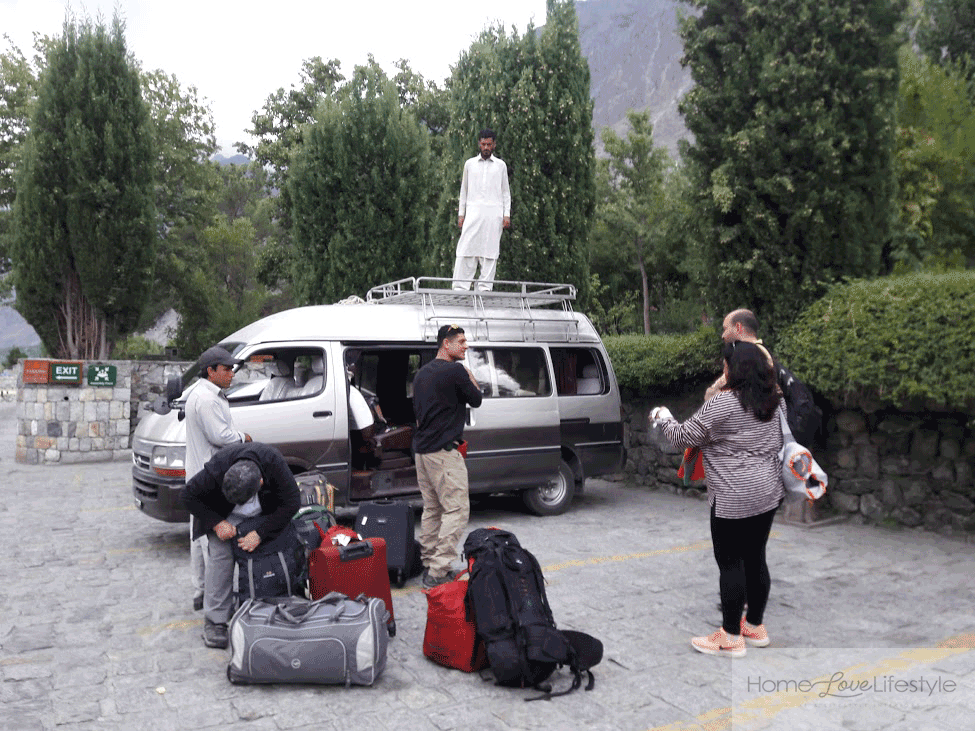 PIA decides our fate, and we end up driving back to Islamabad from Gilgit via the Babusar Pass. A long journey, through Naran, Kagan, Balakot, but so worth it. After almost 16 hours, we reach Islamabad.
Day 9
Back to Karachi, but heart definitely still in the mountains!