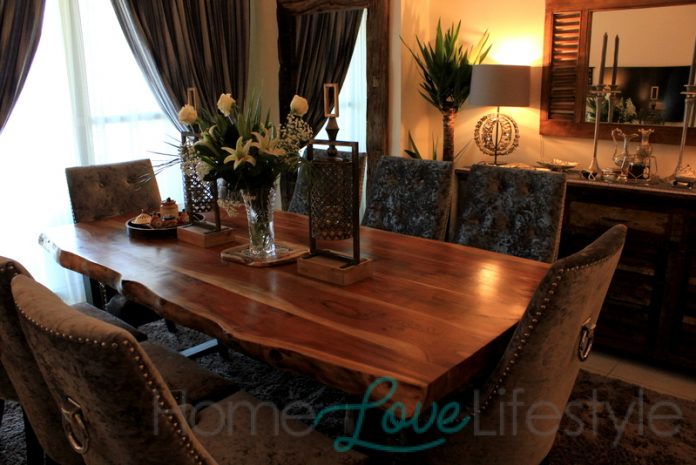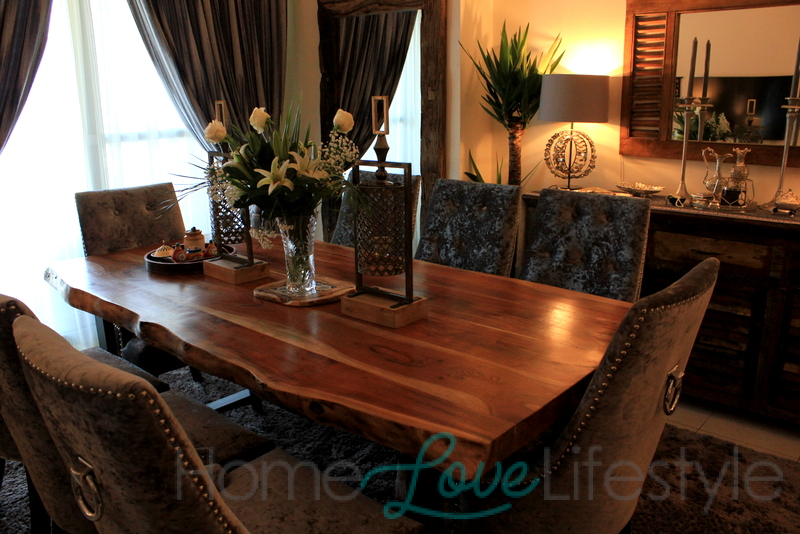 The lovely home of Tayyaba Riaz and her family has a warm and welcoming ambiance. This Bright & Beautiful Dubai apartment is filled with light and colour.
HomeLoveLifestyle sat down with the talented and gracious Tayyaba for a fun chat about her home.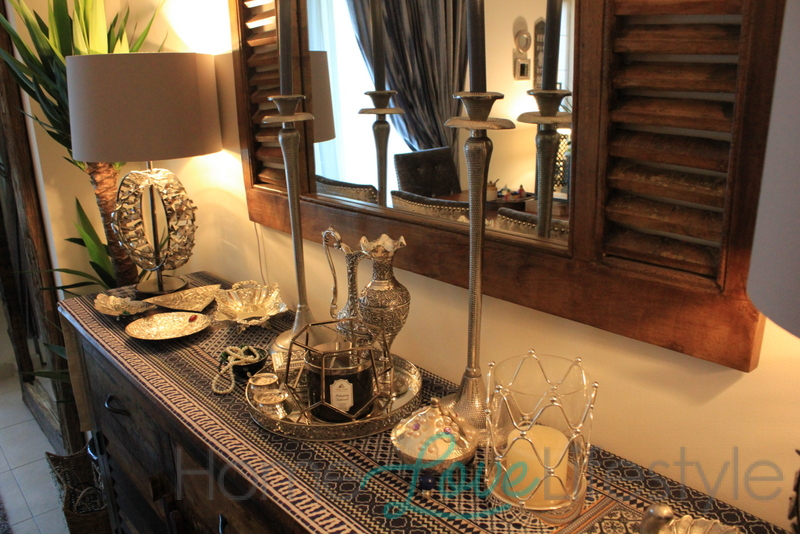 Is your apartment self-styled?
Yes it is, we moved to Dubai about a year and a half ago from London. Before my marriage I worked as an event planner and interior designer in Islamabad. So I knew exactly how I wanted the place to look.
But since we are renting this place, it's not exactly how I wanted it. Like the blinds (in the living room) really bother me, and I want to replace them with something more elegant.
What is your favorite space?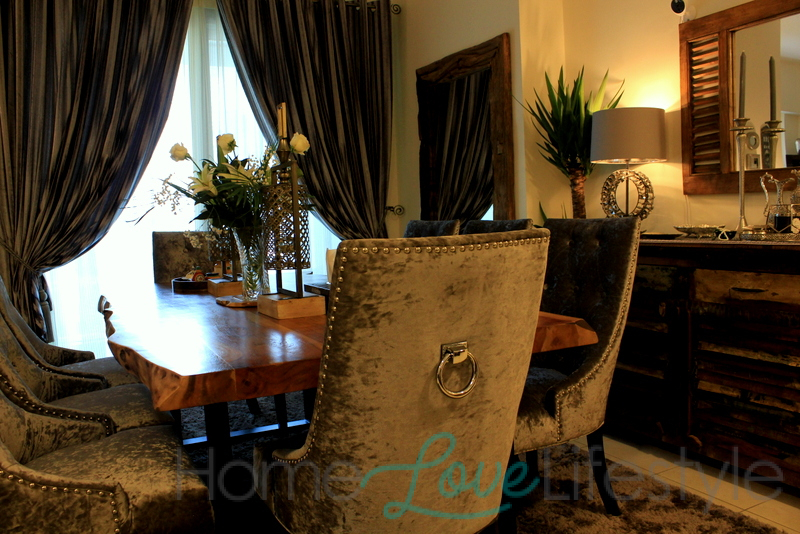 The dining room for sure! I got the table here and the chairs from London. I made my husband go all over London (laughs) to pick up the same chairs from different stores, to make a set of eight. I'm bit obsessive like that!
The table is also very dramatic and matched my style and the side board too. It's the most complete looking space in my home.
How would you describe your style of décor?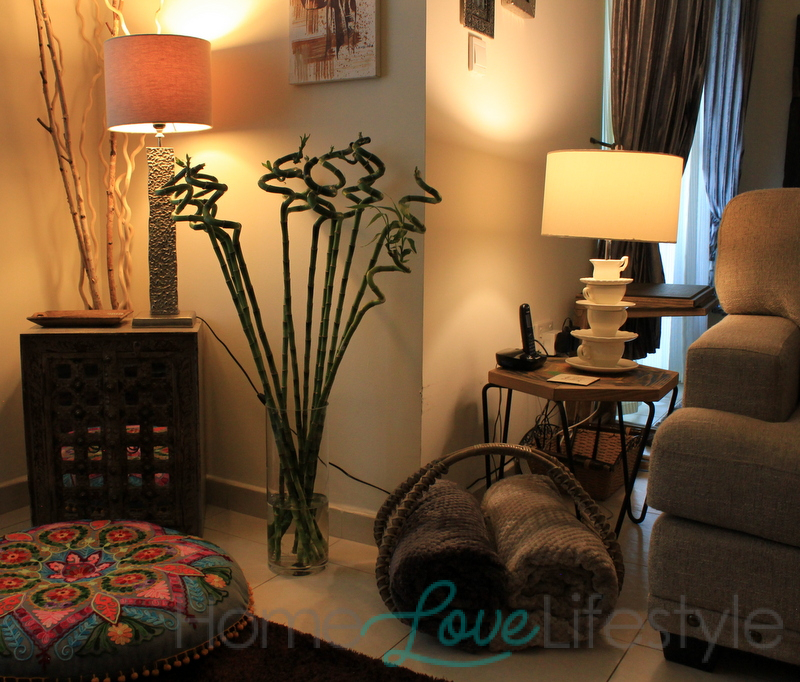 I would say my aesthetic is warm, cozy and welcoming. That's always been my style, to make places look homey. Even when I did commercial projects like guest houses I tried to make sure to keep this look.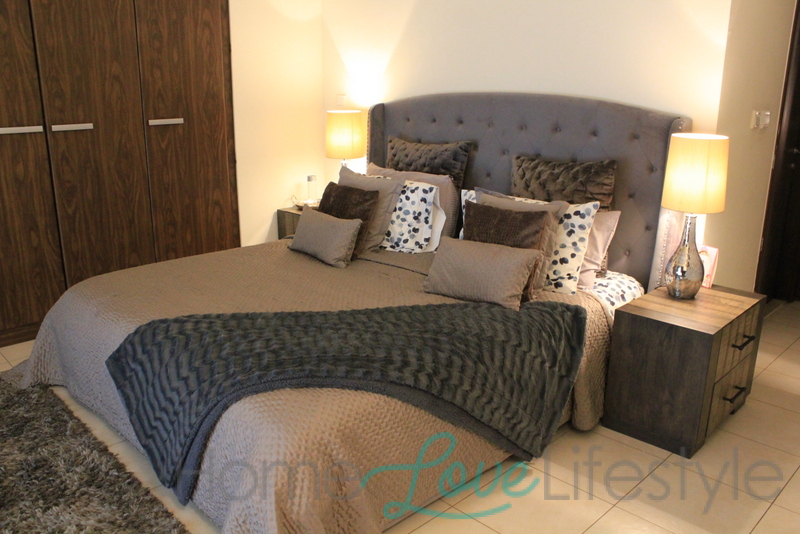 Most of my own apartments have had a more contemporary look. But for my Dubai home I wanted a more antique feel. That's why I have added lots of collectibles.
Tell us a bit about some of these furniture pieces?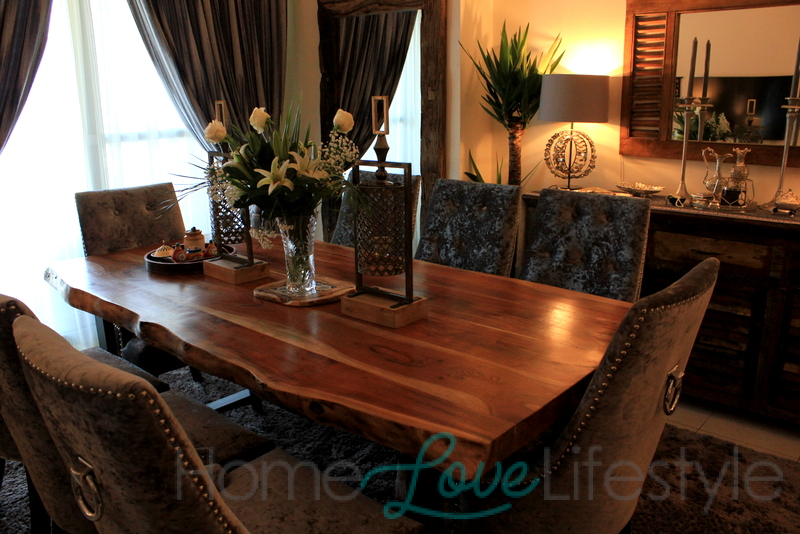 Well this mirror in the dining area is made up of old railway tracks. It gives a rustic appeal and I picked it up from a warehouse in Dubai.
The dining table too is from here and I ordered it specially. The size is not for 6 or 8; the dimensions are custom-made for this apartment.
Does having a young daughter affect your décor style?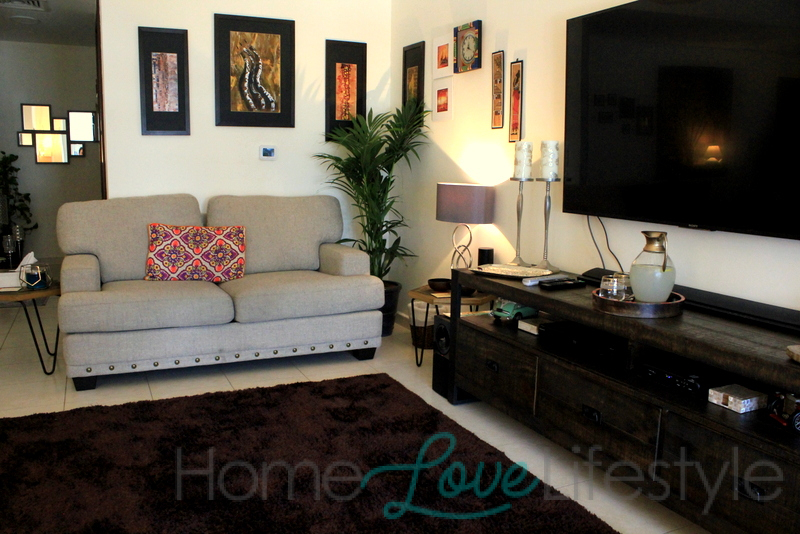 A bit, I don't have a coffee table in the living area so she can play freely. Other than that I haven't changed anything.
The sofas are casual and she can play wherever she wants. She is used to my things and never breaks anything.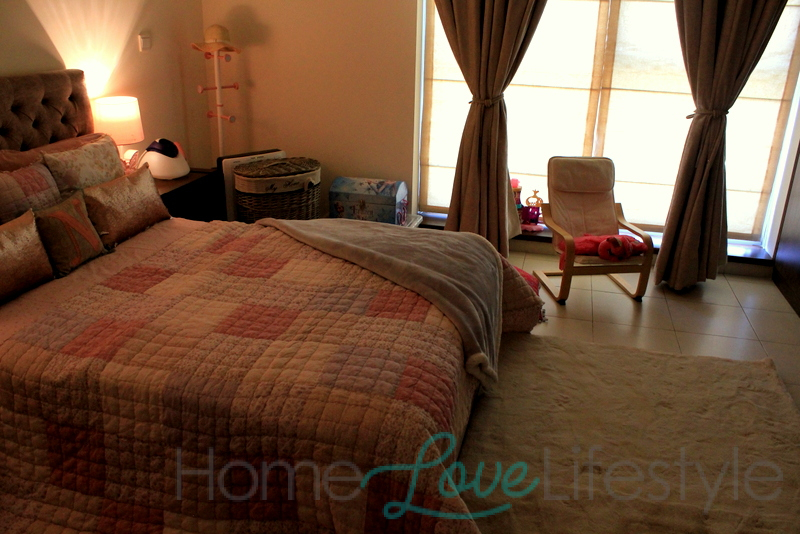 Do you collect art as well?
I used to paint myself and I love to collect art. I have some paintings from Pakistan plus African art my husband has collected on his travels.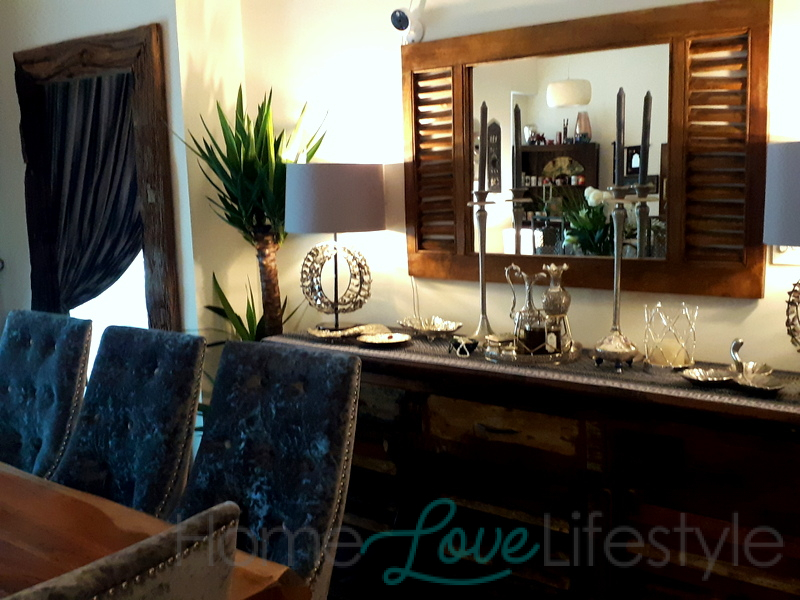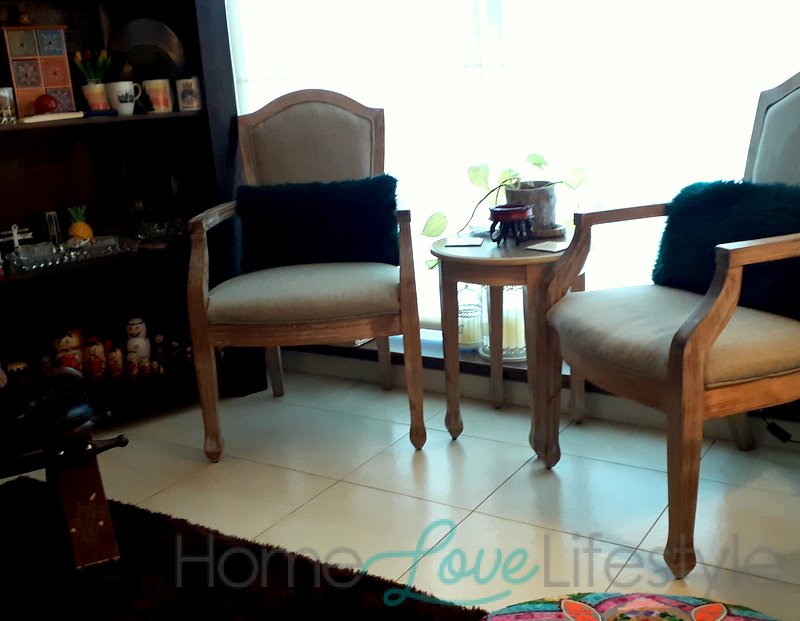 We also have a travel corner where I display mugs and nesting dolls we have collected over the years.
After enjoying home-made cake and a delicious tea at this Bright & Beautiful Dubai apartment, Team HomeLoveLifestyle left to explore the city.