A New York Story: I had seen Annie Hall, Manhattan and Hannah and her Sisters many years before setting foot on the planet's second greatest city. New York was a fantastical place brimming with urban moments and images, anecdotes and stories woven together, frame by frame, on film reel!
Black and white stills of the Manhattan skyline cascading to George Gershwin's Rhapsody in Blue; a couple falling for each other under a string of lights at dawn next to Queensboro Bridge or bickering mid-day. A horse-drawn carriage ride through Central Park or seeing Woody Allen himself playing the clarinet with his jazz band at The Carlyle.
A New York Story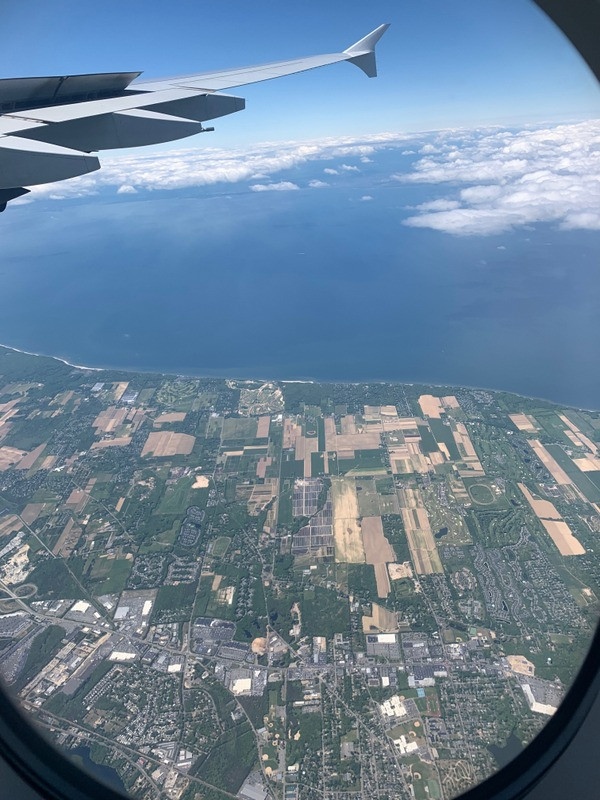 This summer I returned to New York to rediscover its dazzle, co-host a dinner to celebrate my parents' 50th wedding anniversary dinner and verify claims that the city's burgeoning rat population had exceeded its human numbers.
Speakeasy
The trip began with an evening at an institution of the city's night scene. Through heavy curtains one enters New York's nostalgic ode to the era of Prohibition – the well-dressed, art deco West Village speakeasy that is Employees Only.
White jacketed mixologists serve a slew of award-winning cocktails with it being an enduring feature in the World's 50 Best Bars list. It's loud, assertive and confident, embodies the hustle and bustle of the city.
Tex-Mex, Cal-Mex, NY-Mex…?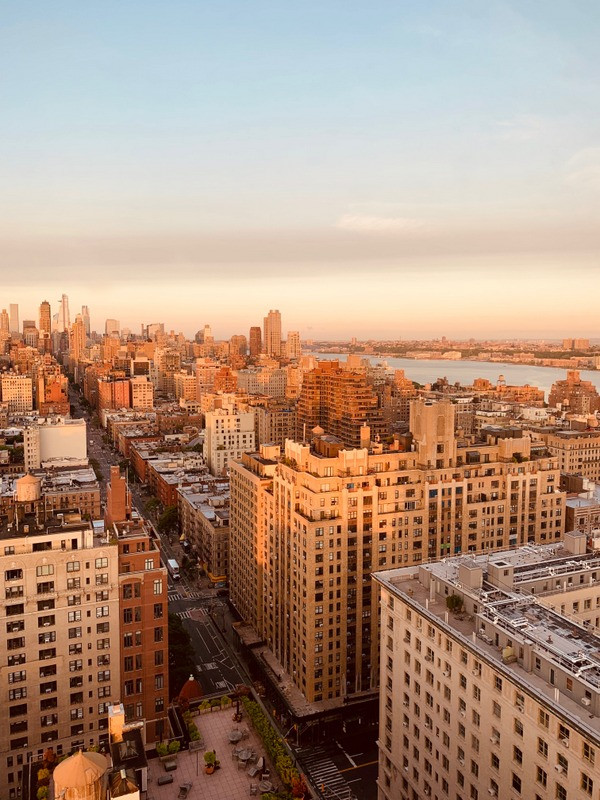 Multiculturalism fuels the growth of great cities.  In contrast to the xenophobia of border wall enthusiasts, some 2500 years ago, Pericles said that "all things good of this earth flow into the City because of the City's greatness."
The North American Free Trade Agreement of 1994 spurred an explosion of the Mexican population of New York, the most diverse in the country. Little Mexicos sprouted in every borough and a distinct Mexican New York identity emerged over time. Mexicans, now the third largest Latin population in New York after Dominicans and Puerto Rican's, began opening bodegas and eateries. Transforming the culinary landscape Of the city.
From Fast & Fresh Burrito Deli and Pequena in Brooklyn to Urban Vegan Kitchen and Empellon in West Village, NYC, today, burst with Mexican flavor.
Boxing Days
Like the spread of yoga studios, kickboxing gyms have mushroomed across the city with New Yorkers throwing jabs, hooks, crosses, uppercuts and kicks at punching bags across the city. A 60-minute, high-octane session is like twisting open the valve of a pressure cooker.
People with bad break ups swear by it. I felt right at home.
All You Need is Love
Woody Allen once said that "marriage is the death of hope". In Allen's neighbourhood, my father vehemently disagreed. At the anniversary celebrations at Han Dynasty, a Szechuan restaurant on the Upper West Side, he regaled guests with the story of how in the 1960s he had received an unexpected call from Sister Terezena, principal of St. Joseph's College for Women, Karachi.
After complimenting him on a recent play he had acted in, she enquired if he would be so kind as to assist with the production of the college's annual drama production. For a spirited, young buck the offer of spending extended periods of time directing nubiles was like manna to the Israelites. He described it as "a gift from God" and pounced on the offer like a jungle cat.
In the weeks that followed, it became clear that the newly appointed director was spending an inordinate amount of time directing a relatively minor character in the play. The rest, they say, is history.
Mad as Hell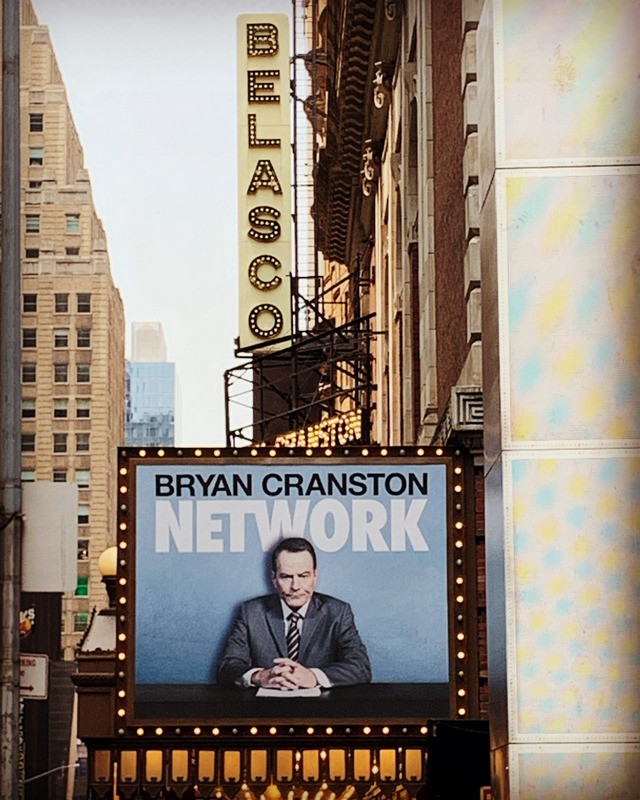 One of the highlights of the trip was scoring tickets to see Lee Hall's dazzling stage version of Paddy Chayefsky's prescient 1976 film, Network.
Bryan Cranston delivered a mesmerizing performance as Howard Beale, a full-throated television news anchorman-gone-rogue who is "mad as hell" and "won't take it anymore!".
Directed by Ivan van Hove, the play, replete with visual effects and frenetic news count downs, is a satirical portrayal of an age where the lust for ratings emasculates journalistic ideals. Cranston's masterful acting made this an unforgettable experience.
Similar to the Prince Charles Cinema in London, Film Forum in West Willage offers critically acclaimed films and documentaries. It's the perfect place to spend a rain-soaked, Manhattan afternoon.
The 9/11 Memorial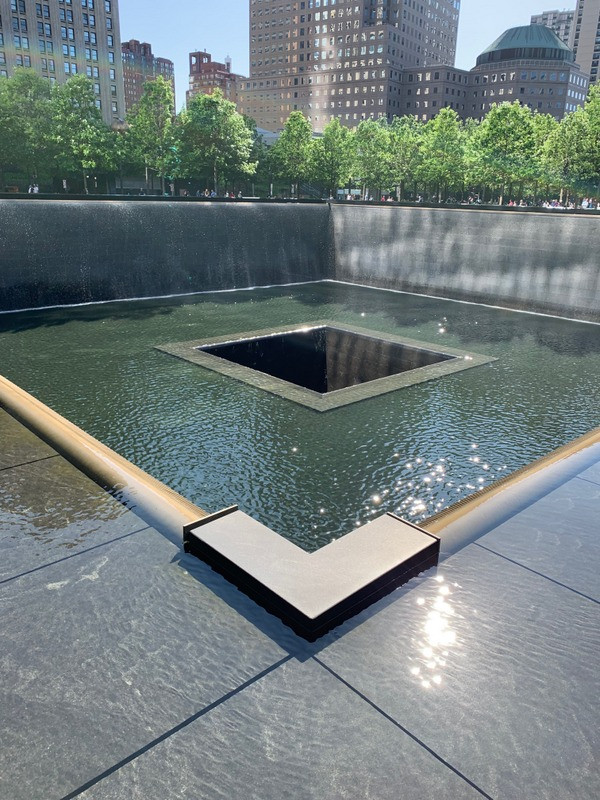 Next to Wall Street is the 9/11 Memorial which consists of two giant waterfalls that outline the structure of what were the twin towers.The water drops from street level and vanishes, hauntingly, into the holes left by what were once the tallest buildings in New York. The marble railings surrounding the falls contain the engraved names of each of the victims of the atrocity.
Further up town, I ventured to the Metropolitan Museum of Art which remains one of the finest galleries in the world and the largest in the country. In addition to its permanent collection, there are numerous temporary exhibitions and one can easily spend an enriching day immersed in the exhibits.
Comrade Scabby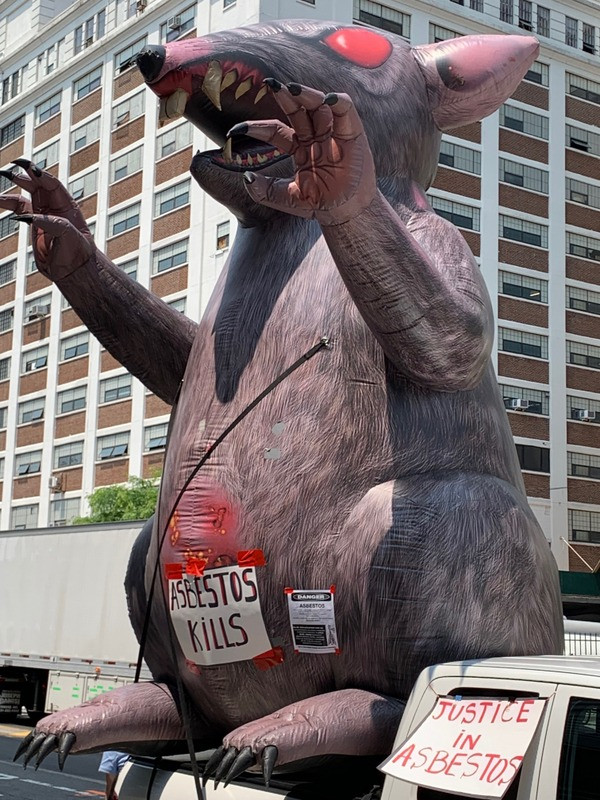 Rat sightings are an inextricable part of the New York experience. Estimates of the rat population in the five boroughs of the city vary between 8.4 million (in 2014) to 34 million currently or 5 rats per city resident.
In 2017, unpopular mayor and current presidential hopeful, Bill de Blasio launched a $32m campaign. To mass slaughter rats in infested areas such as China Town and East Village. Being New Yorkers, however, makes them a resilient lot.
They are sighted scurrying along subway tracks, lurking on sidewalks or eating pizza. My meeting with a New York rat, though, was decidedly leftist in nature. New York bucks the country wide trend of falling trade union membership. It retains the top spot among the 50 states with almost 24% of its wage and salary workers belonging to a union. It is a solid blue state.
Scabby the Rat, a giant inflatable cartoon rat, is used by NY striking trade unions as a symbol of protest for the last 40 years. With bloodied fangs and an angry sign, he completed my New York rodent experience at the Brooklyn Naval Dockyard. Asbestos can no longer be tolerated in the workplace.
The city brimmed with its frenetic energy as I made my way from Brooklyn to JFK under the mid-day sun; I could almost feel it pulsate beneath me as the plane soared. I left a city that is at once exhausting and exhilarating, humbling and truly aspirational!
(For more Travel Writing by Kamal click here)