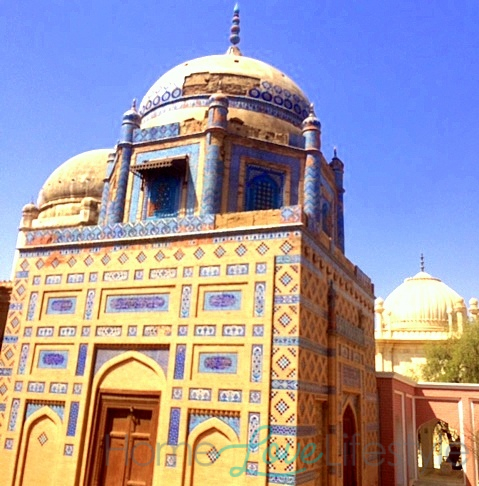 It was a sunny afternoon in Bahawalpur when we decided to visit the Derawar Fort. After a 2 hour drive over bad roads that were being rebuilt we reached, only to find that the Fort was closed to visitors that day. A kind guard saw our disappointment and suggested we visit the Tombs of the Nawabs of Bahawalpur nearby instead.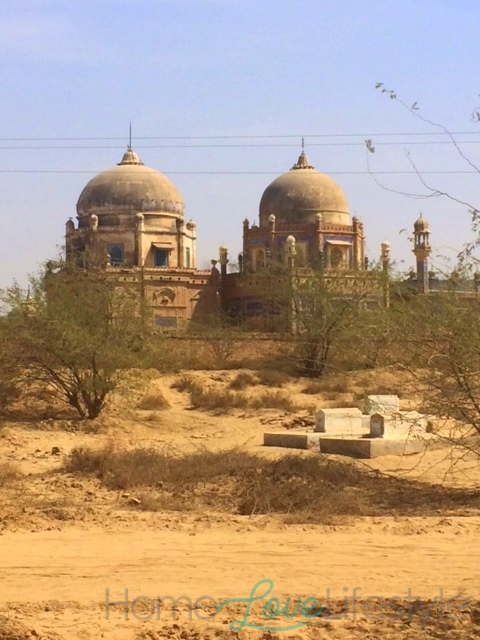 The Nawabs were the hereditary rulers of Bahawalpur State founded in 1802 that lasted till 1955 when it merged with West Pakistan as it was then. They were prolific builders and made many palaces like Noor Mahal, Mosques and Forts. Today the Abbasi family continues to wield power, as prominent landlords and politicians in the area.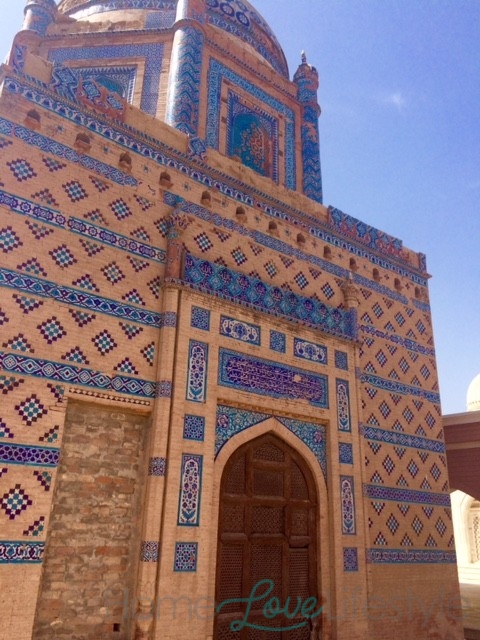 A Historic Cluster
Only a short drive from the fort we could see a cluster of red brick tombs. This is a private cemetery and is seldom open to visitors. We were lucky enough to gain entry. The tombs like those in Multan and Uch, are domed structures on an octagonal base.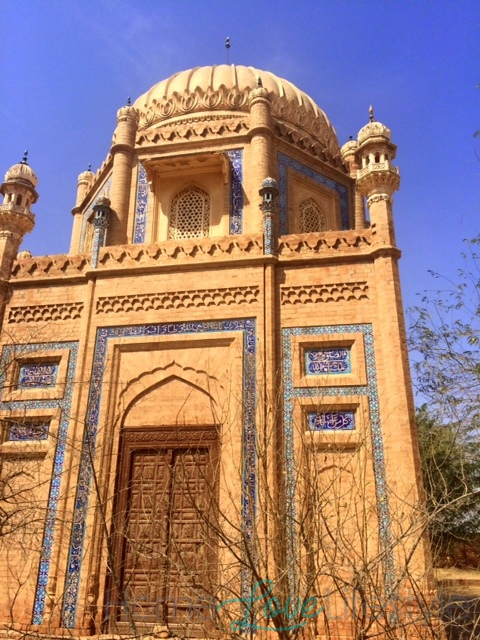 As we came closer we saw that many of the tombs were decorated with beautiful blue and white tiles and calligraphy. There were about 6 to 7 of them in the mausoleum complex, all belonging to the family.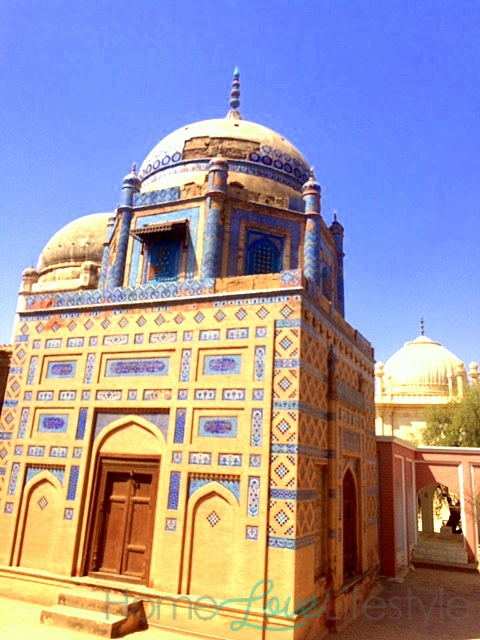 A Beautiful Memorial
The historic buildings looked majestic in the bright sun light. The blue and white tiles added a splash of color and pattern to many of them. We glimpsed one tomb in pure white which is dedicated to the ladies of the family and open only to family members.
Marble Gravestones
One large building held the actual graves of as many as 12 of the Nawabs of Bahawalpur. Here all was pristine white marble. We entered and said a few prayers for the departed.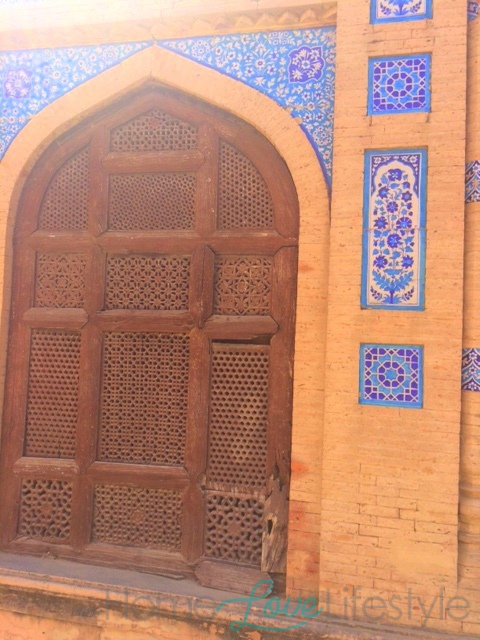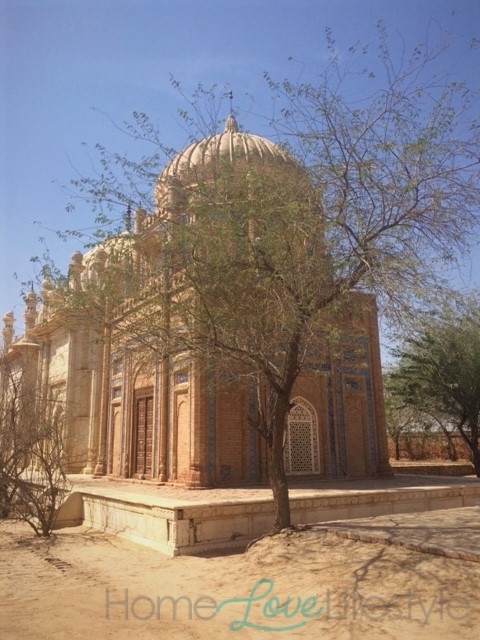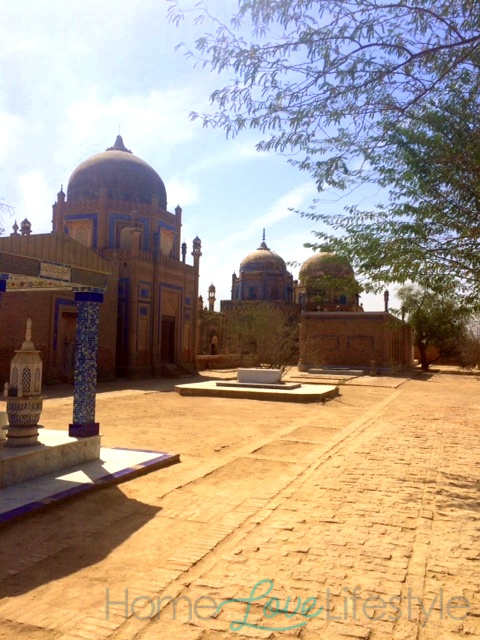 As we left the complex, we felt we had a seen just some of the history of this beautiful land of ours. These historic Tombs of the Nawabs of Bahawalpur have outlasted time, to remind us of the rich culture of Pakistan.