Photography by Naeema Kapadia
On meeting Beo Zafar actress, comedienne and poet, her warmth and effervescence will instantly envelop you. Spontaneous and  irrepressible, she is the real deal. What you see is what you get and it is this disarming quality which charms on screen as well as in the flesh. Everyone wants to be included into her warm ambit and be regaled with her unstoppable humour and flashes of wisdom.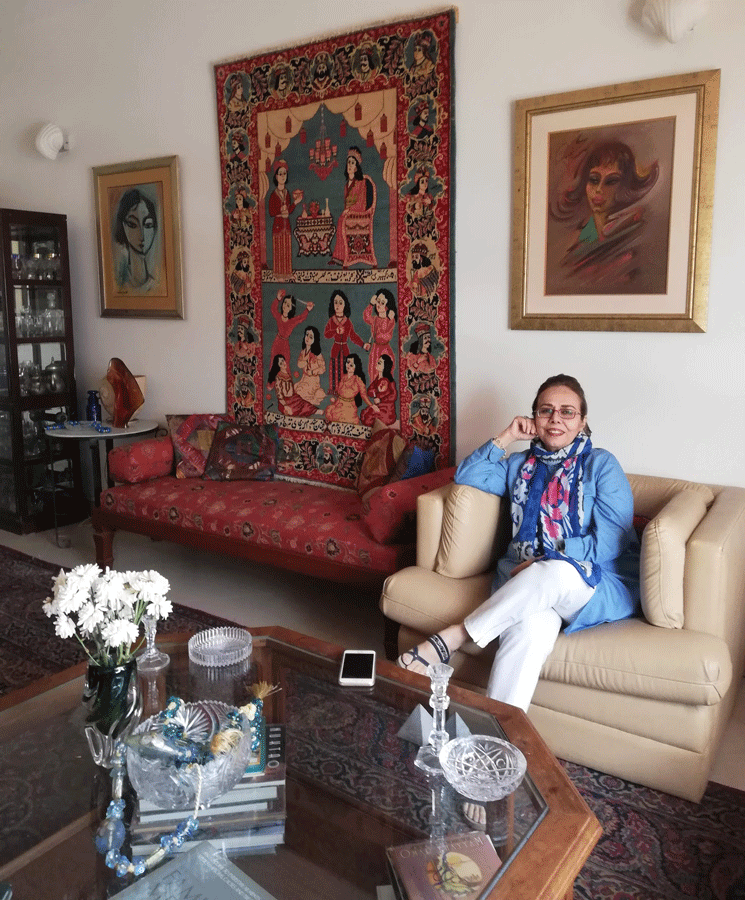 This Pakistani actress,  stand-up comedienne and writer may not have a huge body of work to her credit, but she has made her mark. She recently shot to popularity in the widely acclaimed Pakistani film Cake, in which she almost stole the show from the talented and glamorous young leads.
Beo Zafar recently welcomed the HomeLoveLifestyle team into her Karachi flat. She plied us with tea and goodies while opening up her heart and home.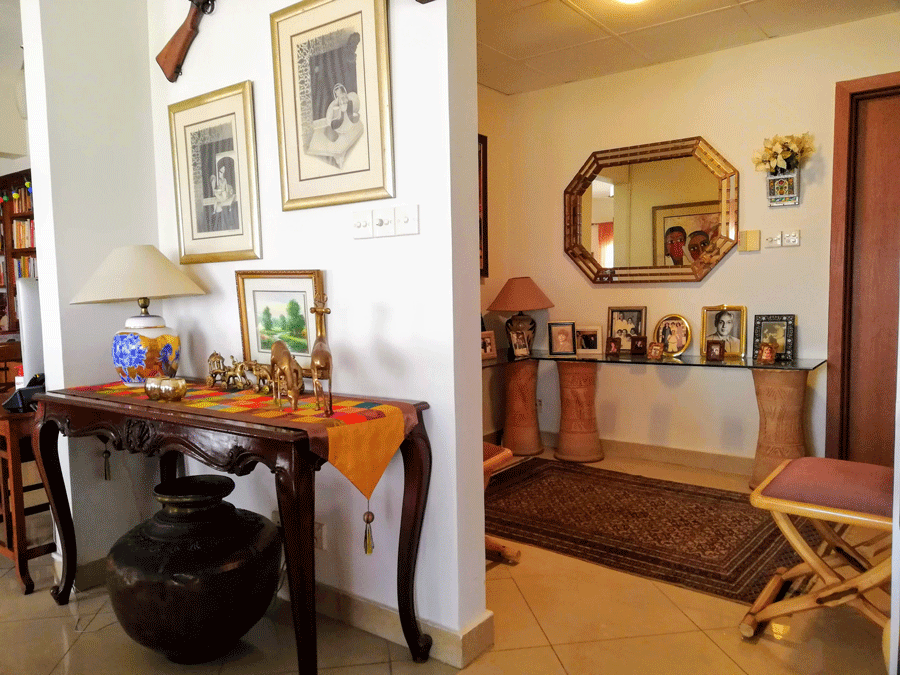 You have a lovely home.
Well I live between Karachi and London. So this is just home when I'm visiting. But there are many things here collected over the years.
As an actress you have a natural flair for comedy.
Oh yes! It's comedy first and foremost. I have done so much stand-up, improv comedy but most of it has been abroad. I have been performing at fund raisers and other such functions for the last 17 years.
But I have always been this comical, irrepressible being ever since I was a child. My poor parents were in shock. It was like I had been swapped at birth. It was like "You can't' take Beo anywhere." My dadi would say "Where has this mirasan come into our family from?"
Aik tau, I was the second daughter, that too not at all nice looking. My elder sister was very pretty and fair as Kashmiris are. (laughing). In my dadi's words "Iss ke tau nak hi nak hai aur dand hi dand." [She is all nose and teeth].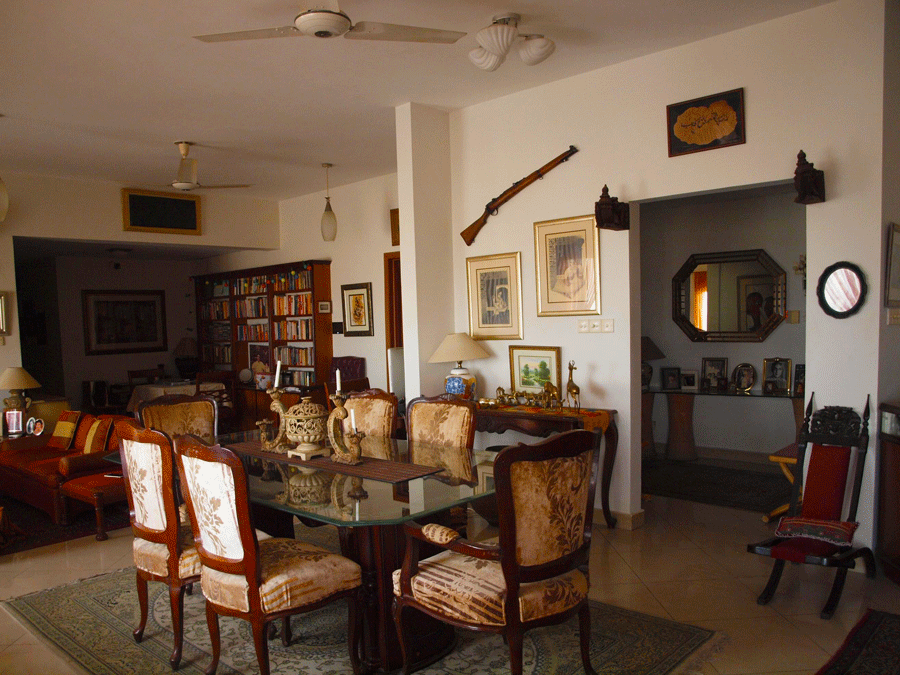 How did you start your career?
My career actually began in London. I used to write and present a show for Channel 4. Then when I came back here and did a show for TV One called Baar Baar Beo. That I acted in, sang and wrote… it was a marathon.

Cake was your breakthrough film, in a sense.
Yes, although I had done Sabiha Sumar's Good Morning Pakistan before that. But I'm getting more offers afterCake. It was a great experience working on that film. It was very professional. There was so much prep, it finished on time, everyone was paid on time…There was such sync between the director, the DOP and everyone else. And then the script was so strong, the story was so subtle yet relatable. So many people have told me that "Ammi yaad aa gayiin" referring to my character the film.
Yes, your character was very popular. And you brought an element of levity as well as pathos to the film.
That's true. The mother is a very forceful character but she also gives the family stability. Many people told me they were moved to call their parents from abroad after seeing the film.

Tell us about your upcoming film projects.
I have done a film by Yasra Rizvi called Senti aur Mental which is due for release. "It's a big fat Punjabi wedding and is a complete riot. I star opposite Irfan Khoosat. Then there is another film in the offing in which the character is actually modelled on me, that of a mother who is a comedienne.
I am also doing a web series directed by my niece, Mehreen Jabbar.
What is it like working with your niece?
Oh it's so much fun. Everyone on set makes such fuss of me. I'm not only Mehreen's but everyone's Beo Khala. We are working 6 days a week form morning till evening but I am thoroughly enjoying it.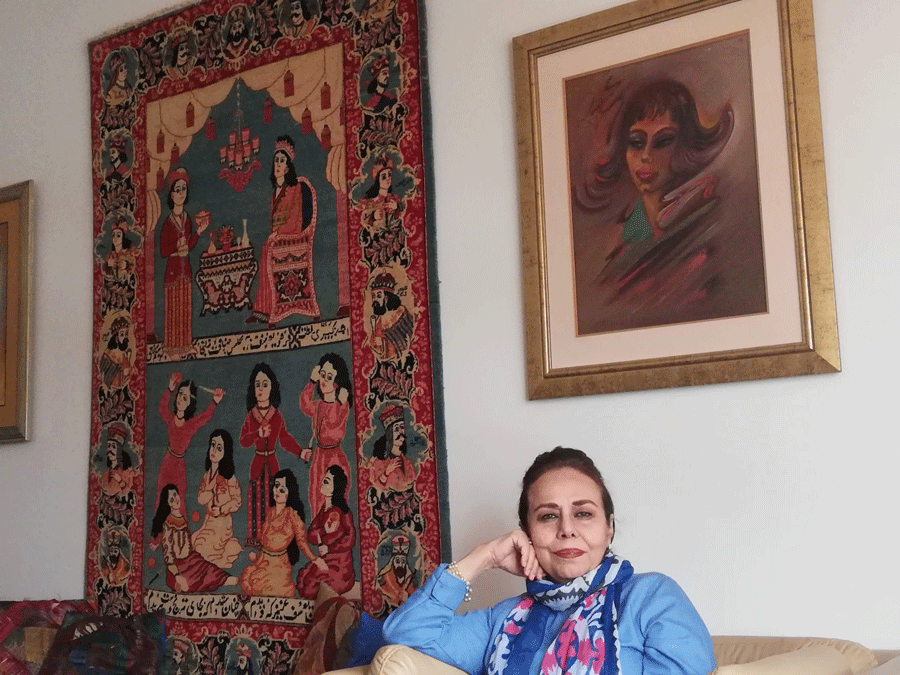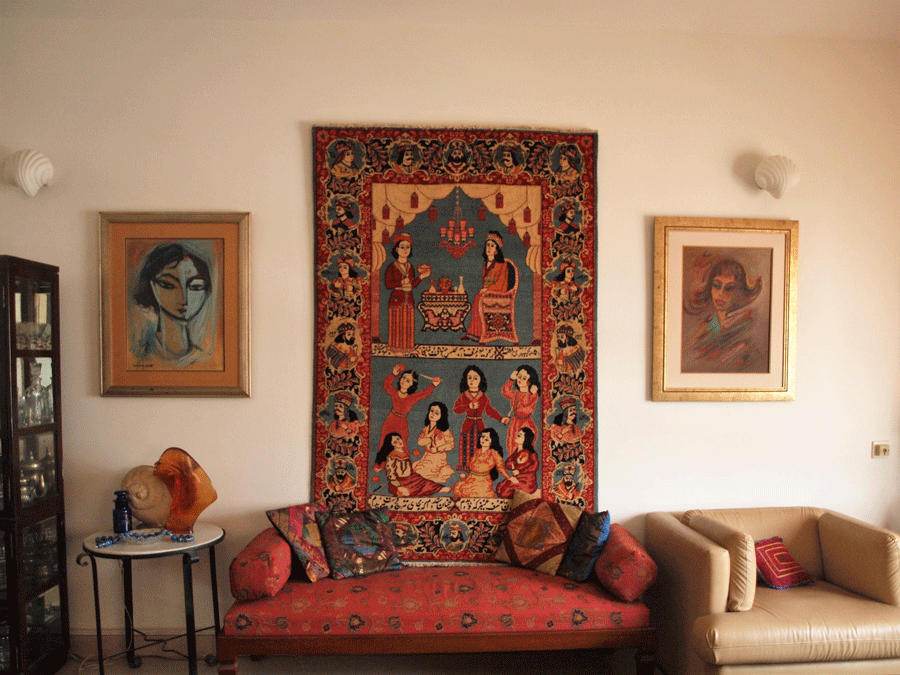 Doesn't the schedule get tiring?
No, I enjoy it because the energy is so great. The only thing that gets me down is negativity.
With your flair for improv, is it hard following directions?
Well so far, I have been given carte blanche in three films. I improvise, perform ad hoc… but I don't do it in a disruptive manner.

Beo Zafar you are both an actress & comedienne; are you more drawn to comic roles?
It's not not only comic roles, I'm drawn to non-pretentious things, I'm a very organic person. I eat with my hands, my clothes have to be very comfortable. I can't do anything which feels artificial.
You have written a book of poems which was is  now being translated into Urdu. Tell us about that.
I have always written about any and everything in my life  and I naturally tend to write in verse…since childhood. Ater my mother died, I decided to compile my poems and I asked my friend, the artist  Tabinda Chinoy to use some images of her paintings to accompany the poems. The poems are now being translated by Asma Nabeel.
You are working more in show business now than before. Do you believe that everything has its time?
Well I am at the point in my life where I have more time to give show business. But there is no rush in my life. I have abdicated my will to the Perfect Will. My will is faulty. You must align your will with His and put your ego aside.