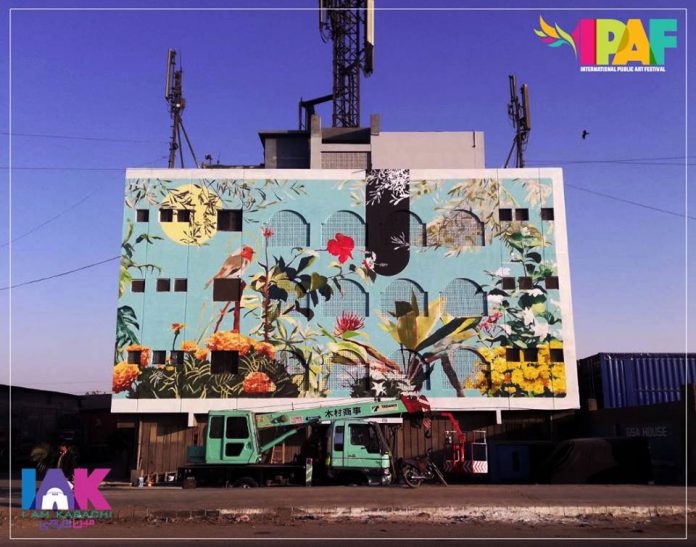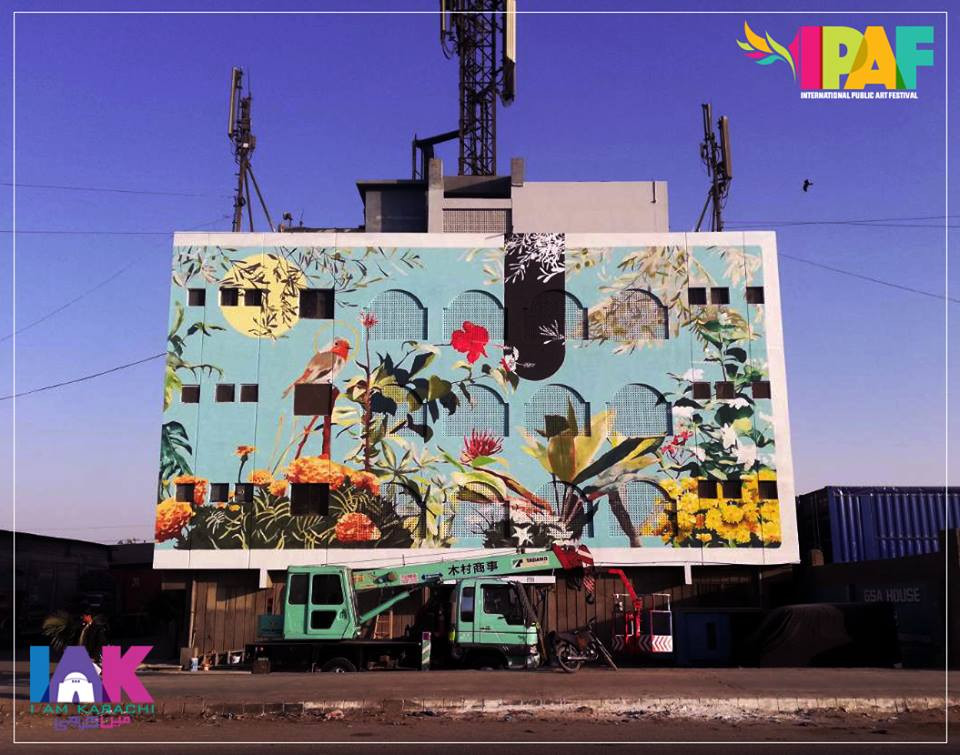 Karachi is a vibrant city that makes up in energy what it lacks in resources. In keeping with this can do spirit, get ready to celebrate the first International Public Art Festival in the city. The aim of the festival is creating a sense of ownership and a celebration of the rich cultures and diversity that makes Karachi unique.
When is it: March 14, 15 & 16, 2019
Mark your calendars because it's a MUST-NOT MISS event. Held at the KPT, which will be open to the public for the first time.
Exciting Events to expect:
The IPAF will showcase performances and artworks such as installations to create a dialogue and foster community building. IPAF will include:
60 plus local and international artists
Be curated by Amin Gulgee, Sara Pagganwalla and Zarmeene Shah
Invite new & established artists, architects as well as citizens to participate.
The 3 day festival will remain open until the 16th of March.
Why Public Space is so important:
Reclaiming the public space in this sprawling metropolis with murals, installations and performances is a real need. Bringing access to communities deprived of artistic outlets, creates a new synergy. Instilling a sense of pride, togetherness and hope for the citizens!
IPAF is the brainchild of I Am Karachi (IAK) that is an organization dedicated to celebrating the city. In their own words the: "International Public Art Festival (IPAF) is an initiative of I AM KARACHI, a city-wide platform with the aim of creating a counter-narrative of hope, peace, inter-faith tolerance & pride in the city by bringing together like-minded individuals, humanitarian groups and citizens in an effort to strive for a peaceful, diverse, progressive & vibrant Karachi."
Largest Public Mural
As part of the festival, the Largest Public Mural in Karachi was inaugurated on the GSA House building in Keamari. This was a joint collaboration between IPAF, the Italian Consulate, KPT, GSA House and Berger Paints.
Created by the Italian artist Giuseppe Percivati, the vibrant and colorful 2300 ft mural captures the unique spirit of the city.
Timeline of the City
Also as part of IPAF, IAK unveiled another public art project entitled "The Timeline of Karachi" on 29th January, 2019 near the Civic Centre Flyover, Hassan Square. This is a photographic celebration of the ever evolving metropolis.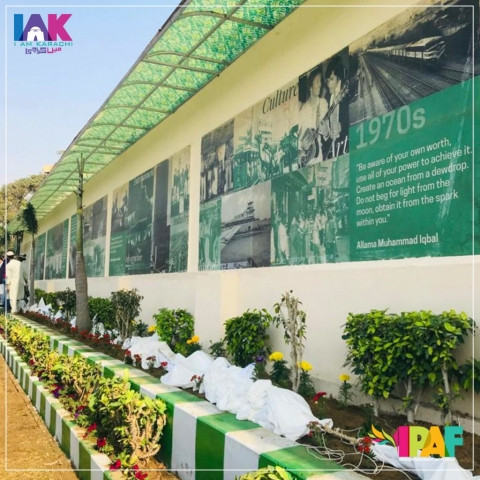 Through archival images and the eyes of its citizens, it redefines each decade and reminds the city of its many historic triumphs. This is a joint project between IAK, Citizens Archive of Pakistan (CAP), Fujifilm Pakistan Pvt. Ltd, Marvi Mazhar & Associates and the District Municipal Corporation (DMC East).
Other activities included a children's art event in partnership with Martin Dow Group under the theme, Colours of Hope held on February 2,  2019 at Alliance Francaise.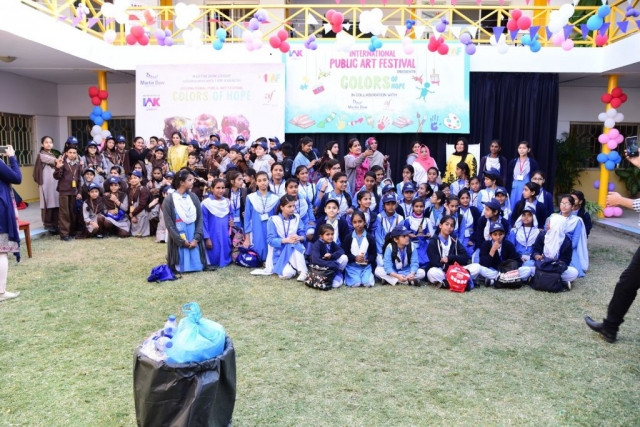 This catered specially to children who do not have access to such events. PWD (Person with Disability) children from JS Academy, FESF, Deaf Reach, Markaz-e-Umeed & Pakistan Association of Deaf as well as more than 300 children from under-privileged communities.
With so much on offer, the IPAF needs your whole-hearted participation to make it an even bigger success. So please Karachiites, do celebrate the city that's home! Come to the venues with family and friends and enjoy spring in the city of lights.
For more details on IPAF 2019 go to www.iamkarachi.org