The dining room in our homes is much used, but the décor is not updated very frequently. Once we have bought a dining table and chairs, we change the table cloth and crockery, but that's about it. Here are some Easy Dining Room Updates to change things around.
Mismatched Chairs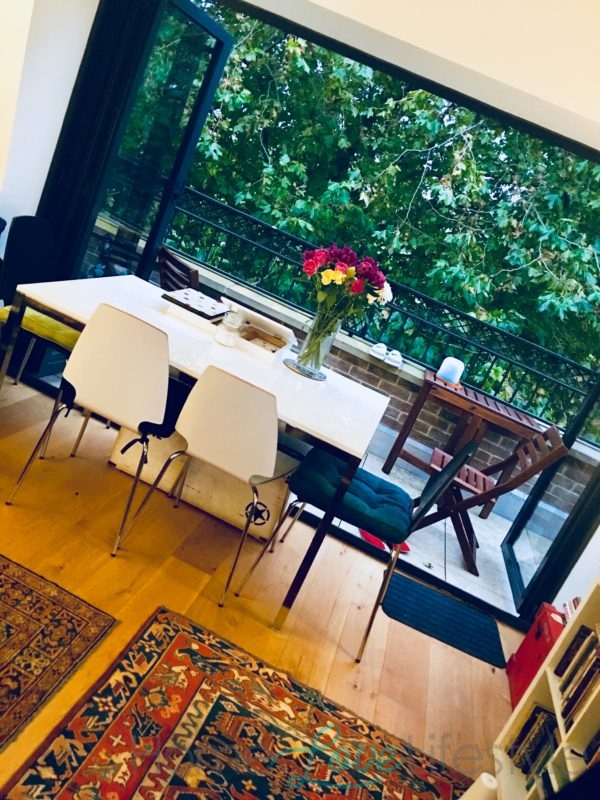 This trend adds a fun and whimsical element to the room. Try out a few different types of chairs for a tea party or dinner. Try some wooden chairs, mix with some upholstered ones and see! Go with different colors too like celebrity Nadia Jamil did in her home. It's simple to try it out and then go back to your regular dining chairs for every day.
Bold Color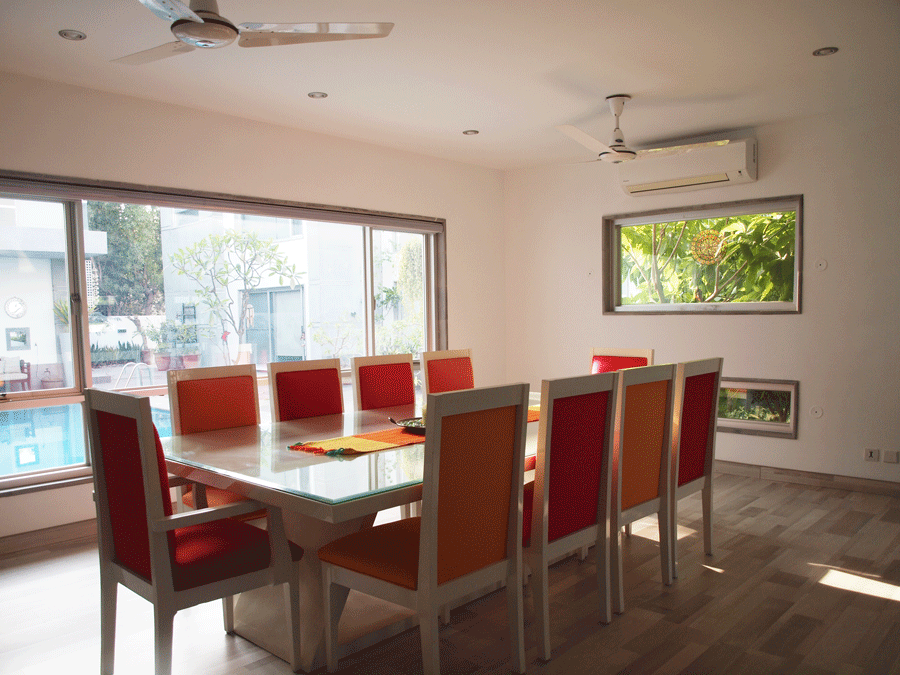 Dining room looking a bit dull and drab… then reupholster the chairs or paint them a deep and rich hue that's so of the moment. Try green, all the shades are on trend from sage to emerald and red is always in vogue. It will transform your dining room and give it a new look. Simple and cost effective too like in this minimalist home!
Colorful Paint or Wallpaper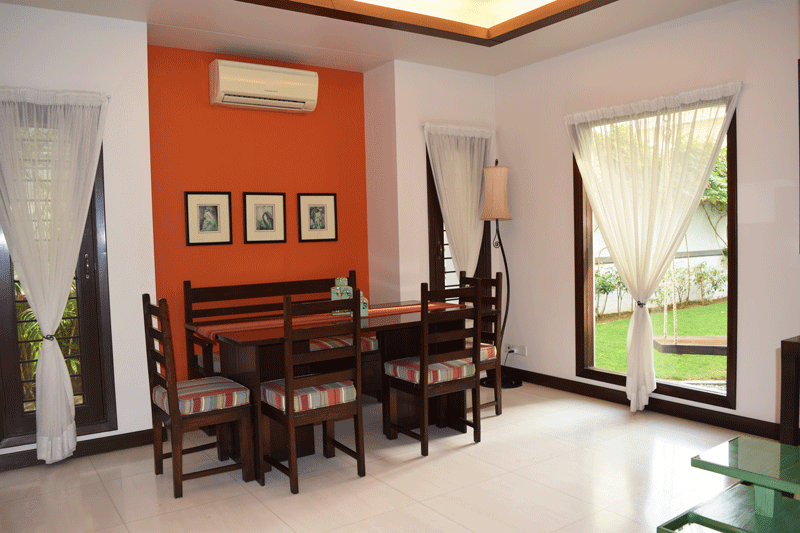 Happy with your dining table, but still want a change? How about trying an deep color or patterned wall paper on one wall… A bright color or a funky pattern can transform the space. A variety of textures and colors are easily available in both paint and wallpaper, so go ahead. Take a chance and we are sure you will be thrilled by the results like this homeowner and architect.
Wasn't that easy and affordable! Easy Dining Room Updates ideas work in rooms of all sizes. Try them in your apartment or house to redefine your interiors.