K2 Base Camp Trek: This is the second installment in the adventures of avid cyclist & trekker Mazhar Valjee as he attempts to reach Concordia.
It was an eleven day trip to K2 Base Camp with a few stop overs along the way.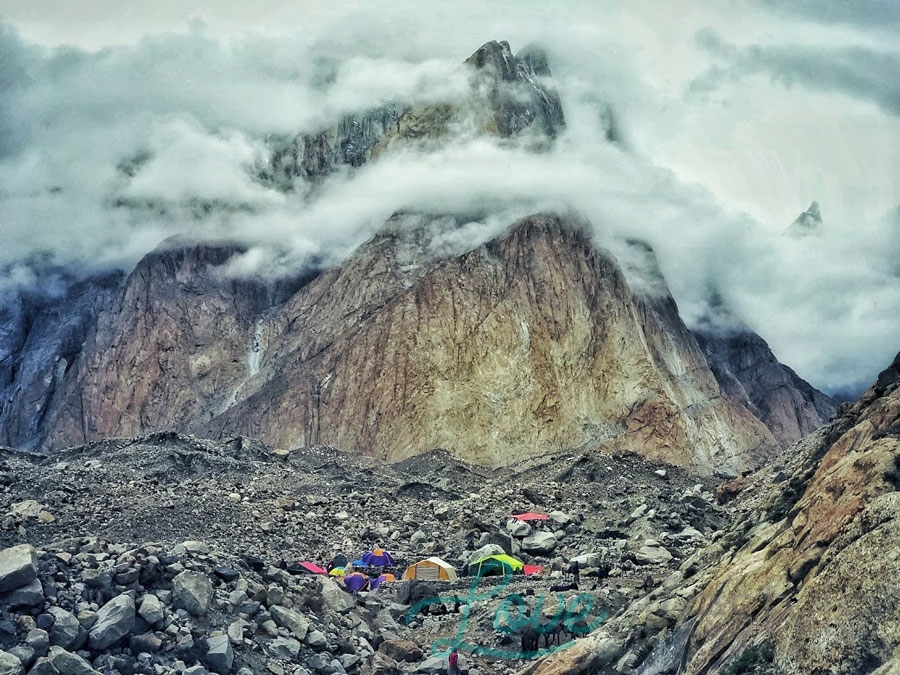 Describe some of the more memorable moments?
Oh there were so many.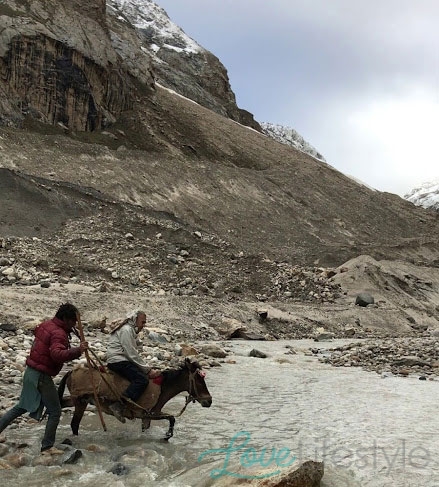 The first sight of the rugged brown Payu peak and the Trango Towers and the Cathedral groups on arrival at Payu.
The crossing of the freezing Braldu glacier rivers. Once I got a much appreciated piggy back ride from a Balti. On my return journey I crossed the river on the back of a donkey that displayed its displeasure by throwing a kick at me.
Meeting the group of British trekkers camped at Urdukus who I discovered had been at Eton with a friend of mine. They offered me a most welcome cup of hot coffee and made a comment about such treks being cut out for younger people. 
The trek on the Boltoro glacier over ice avoiding the crevasses in which trekkers are known to have drowned.

All of us snuggling together in the kitchen tent to beat the cold and damp whilst camped on the Boltoro Glacier.

Answering the call of nature in the snow on a dark freezing night
Trekking prowess of skinny Musa Al Hammadi, our young friend from UAE who had never exercised. His pace and endurance shocked us all.
The visit to Skardu market looking for crampons, carabiners, ropes etc. Here we bumped into a local who showed us a video clip of me dancing with the Shigris by the Jarbazo Lake. He had filmed it on a previous visit of mine I learnt; this came out of the blue!
The entertainment provided by our witty fellow trekker, Zafar Hasnain who normally spoke like a rapper and flew a drone.
How sure-footed our porters and other locals were who brisk walked with basic sneakers on.
What was the food situation like?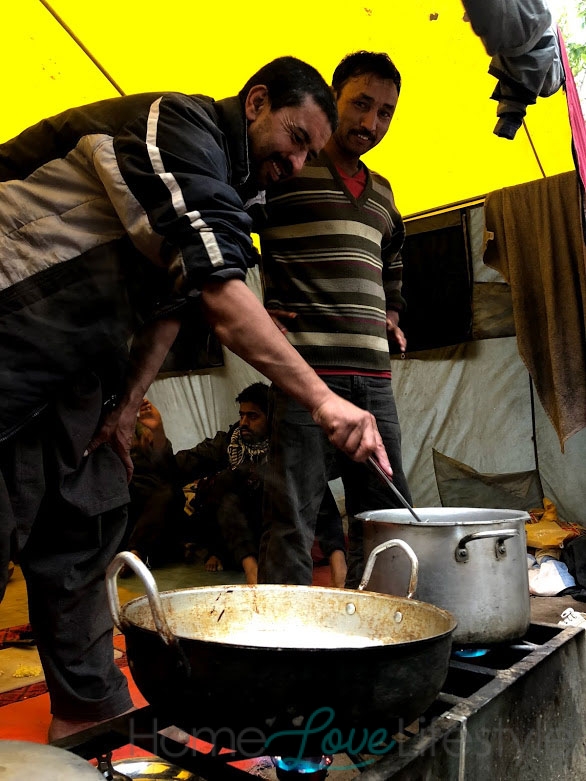 Our tour operator "FINDMYADVENTURE", whose principal Komail Abbas Naqvi was accompanying us on the trip, ensured we were indulged with yummy, wholesome, energising meals.
The carting of provisions and meat was facilitated by a dozen high altitude porters, and a train of ten mules and donkeys. They also carried live chickens and walked a mountain goat. We relished the big breakfasts of which parathas and pancakes were an integral part. Most meals opened with soup and closed with desserts.
How do you feel after the K2 trip? Is there a sense of achievement?
I have been fortunate to have travelled to some rather exotic locations in the world but can safely say that none have had a more profound effect and never have I wanted so badly to return to a destination.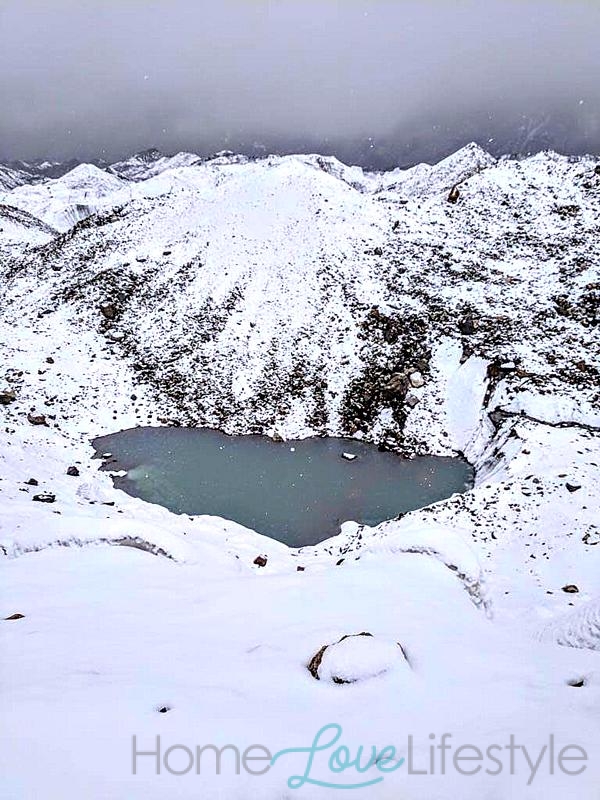 Such exquisite beauty in such abundance I have yet to encounter. The rugged terrain punishing to the human physique, the lack of all forms of creature comfort known to modern man…Being incommunicado with the rest of the world compounded this lasting impression!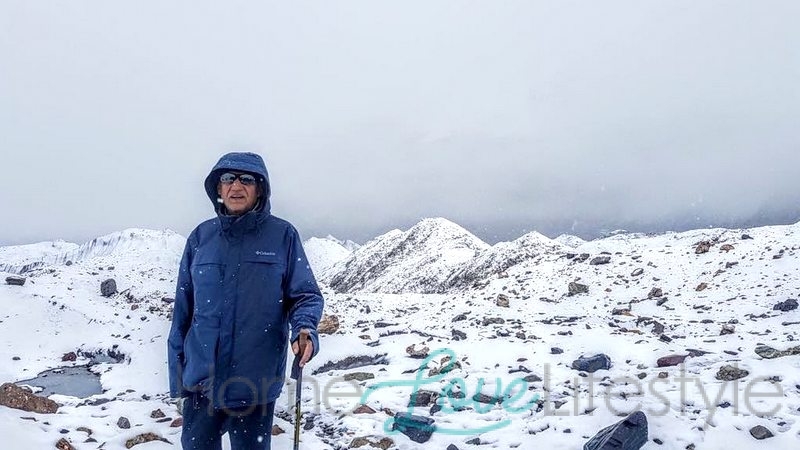 I have thrice been on air safaris that have flown over the Karakoram, the Hindukush and the Himalyas. Down there in the valleys though in real time, to see and feel it all up so close and to experience the presence of the majesties is a different feeling all together.
Achievement? Not quite yet. I harbour the ambition of crossing the Gondogoro La. That would be an achievement.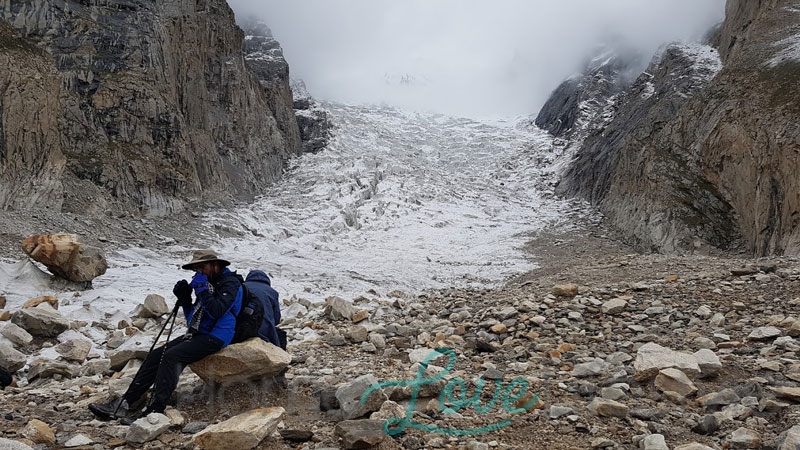 Did everyone make it to the K2 basecamp?
Fortunately all in the group kept good health throughout the trek; none suffered altitude sickness or any other discomfort save for some cuts and bruises. Just short of Concordia we understood what James the Mountaineer meant when he said "the mountain beckons and you know when; as it talks to you"! Not being able to get a full view of the K2 and the other peaks on account of the clouds was a message to come back on another day.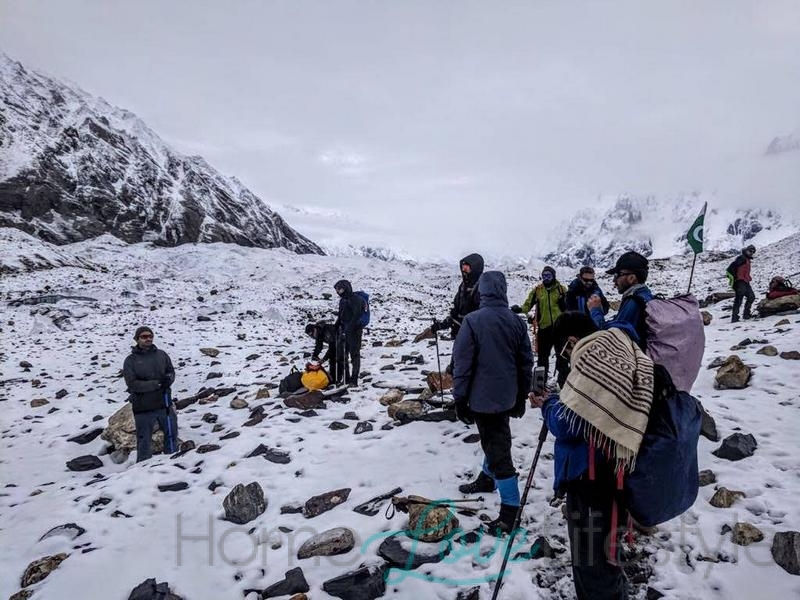 We learnt that the unusually unkind weather this year (2018) was akin to typical winter. The dream of my younger co-trekkers to cross the Gondogoro La could not materialize as the snow was thick and the weather was too hazardous to go any further.
Who were the others in your group?
The trip was initiated by my friend Major Tariq Jamil Khan who is a veteran of many treks to the K2 Base Camp as an army officer. Every mountaineering expedition is accompanied by an army officer. Tariq connected with "FINDMYADVENTURE" to put the nuts and bolts of the trip together.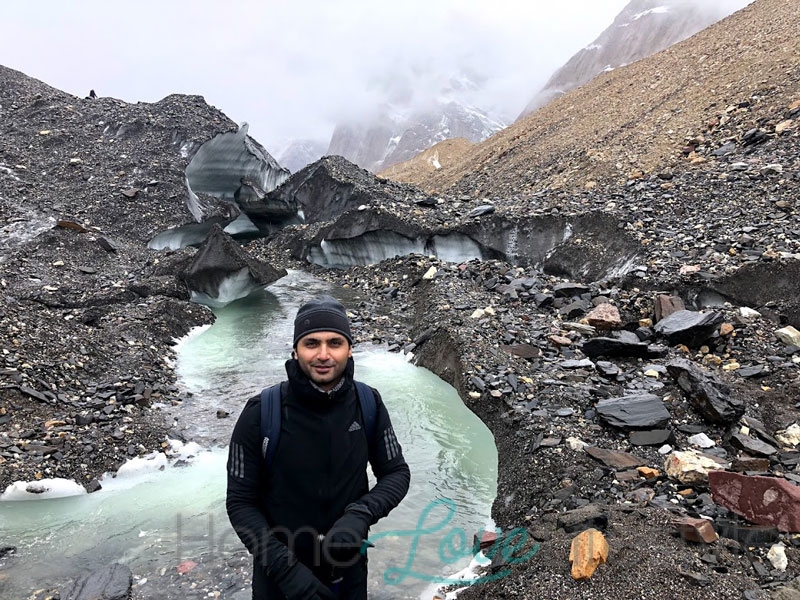 Other than Tariq there was his son Ahmed and school mates of Ahmed. Some of our European friends could not accompany us as their permits did not come through in time. A separate introduction is in order for Major Wahida Attique of the Army Nursing Corps. She is an avid hobby trekker  who on this private trip worked harder than she would have at her workplace.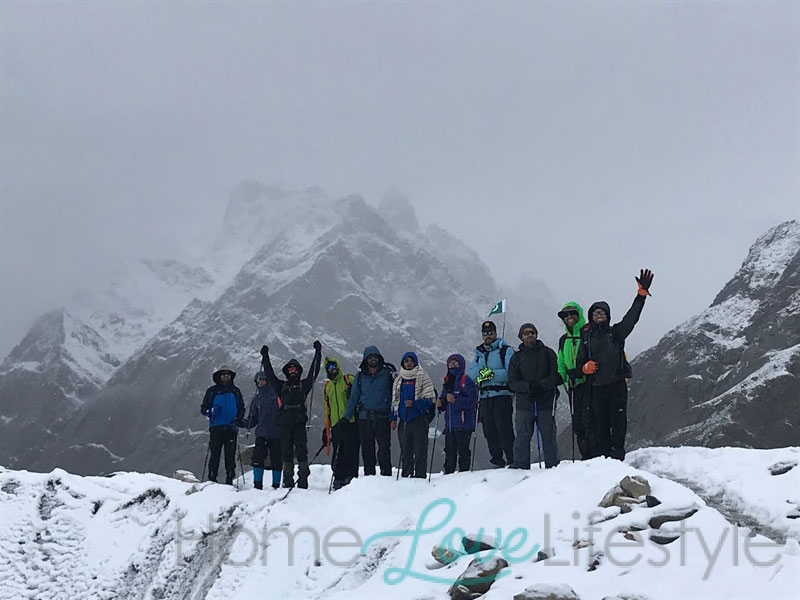 Wahida whom I nicknamed Major Flo (as in Florence Nightingale) was consulted by trekkers, porters and guides at our camping stops. The porters suffering from snow blindness at Goro were particularly thankful for the TLC they received from Major Flo. Another person without whom our trek would not have been possible was the ever-cheerful guide Mohammad Sharif, a native of Skardu. Sharif knew the area like the back of his hand and smiled under all adversities.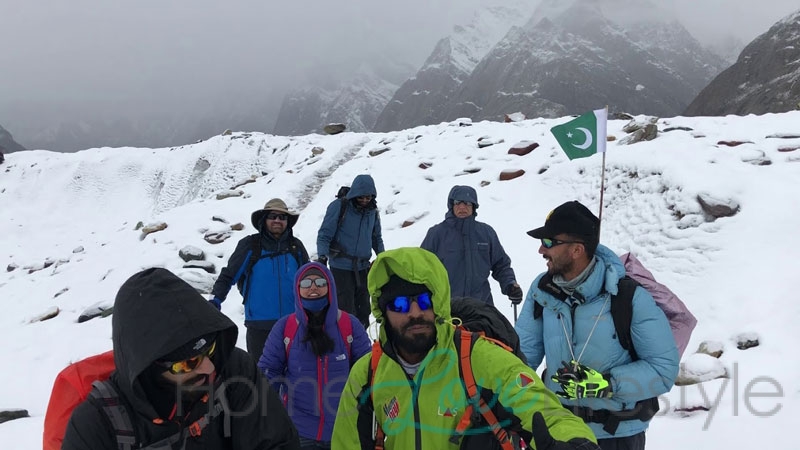 Did the whole experience give you a sense of bonding or camaraderie with the group?
What can I say here! People giving you their last sip of water or last date/energy bar with many more hours of trek ahead, cannot but be endearing. Some of my younger fellow trekkers compromised on their pace to give me company.