Komal Rizvi graciously invited us into her home and showed us around. The multi-talented singer, host and actress's warm, bubbly personality and love of style is amply reflected in her personal space.

Is your home self styled or did you hire a decorator/designer?
I really enjoy home decor and my house is completely self styled.
What is your favourite spot in the home?
My favourite spot at home right now is my new dining room which is currently under renovation. I like the hand painted wall, there are some very whimsical elements hanging from the ceiling… And my other favourite space is my beautiful, pink Parisian bedroom.
You are obviously a creative person. The striking ceiling in the dining room is your idea. Tell us about that.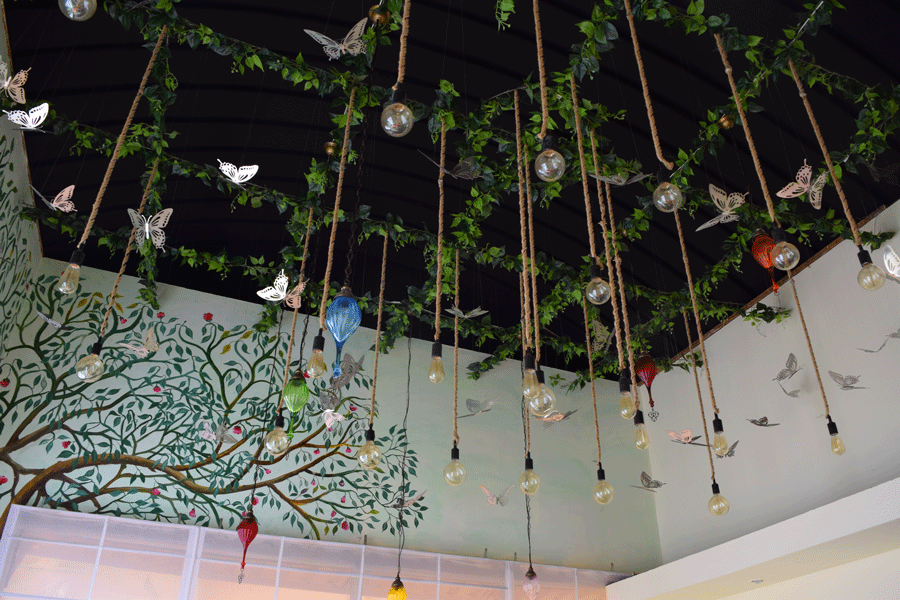 Well I hope I am creative (laughs). But my brother Hasan also helped me. The butterflies and ropes were his doing.  I wanted to hang something from the ceiling so I got the leaves and vines up there. It's a fun project and can't wait to see how it turns out when completed.
Do you entertain often? How do you use the space for entertaining?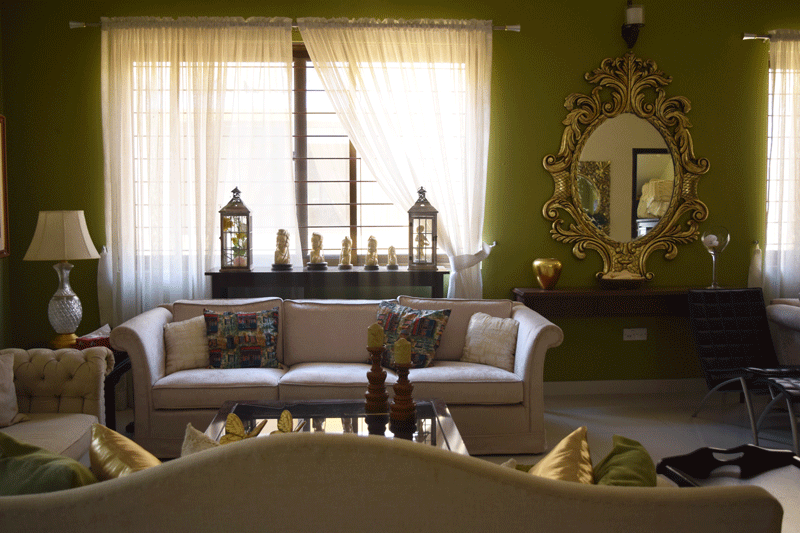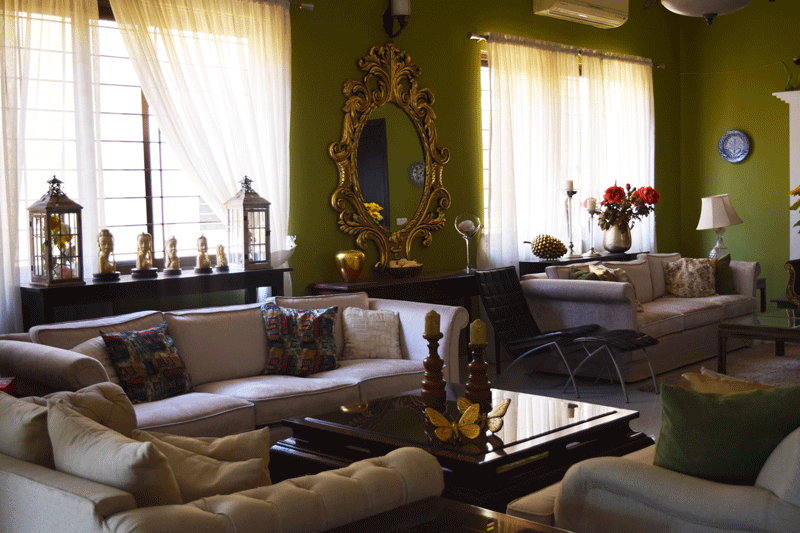 I have a lot of entertainment space, upstairs and downstairs. To entertain smaller groups of friends, which I do more often, I use my upstairs lounge, or if the friends are very close, we will even just hang out in my bedroom.
There are several paintings in the house? What kind of art work are you drawn to?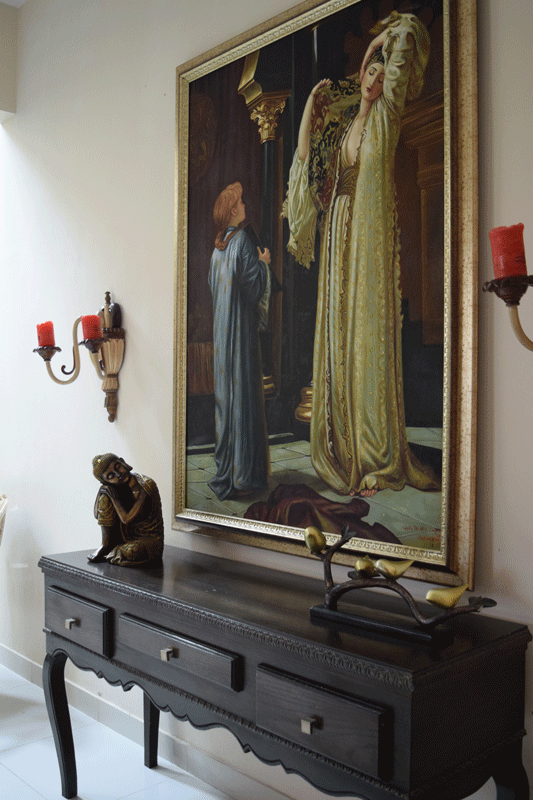 I am very fond of art. I collect local art. I am particularly partial to Tassaduq Sohail, Mansur Aye… I love Jamil Naqsh, Naheed Raza, Iqbal Mehdi. I also have a couple of Gulgees but I am specifically drawn to beautiful female shapes in oils.
Your bedroom is very feminine and soft. Does that reflect your personality?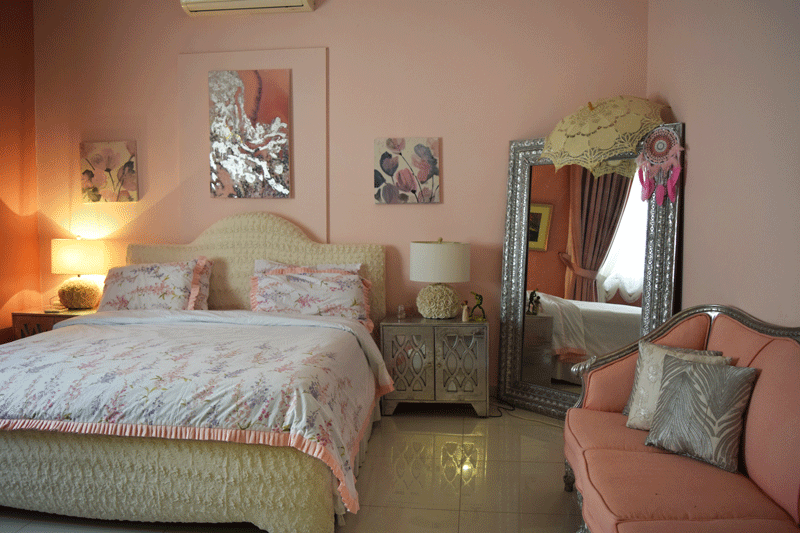 It is feminine and soft on purpose because there are some tomboyish edges in my personality … and I really believe in Feng Shui, that the colours you surround yourself with affect and influence your personality and mood. When I enter my room it's very soft and calming and it helps me wind down for the day. So even though it is not an exact reflection of my personality, I do believe that the decor helps soften the edges of my day and tones down a few dimensions of my more tomboyish personality.
What is your design inspiration\aesthetic?
I like modern decor, clean lines, solid colours. I'm not really into prints, instead I like a variation of textures. I would say my design sense is simple, classic modern but I do like warmth, a cosy touch as well. So I'm really not into the cement and glass look. I like warm red brick and warm colours.
You are fond of cooking. Do you use the beautiful open kitchen?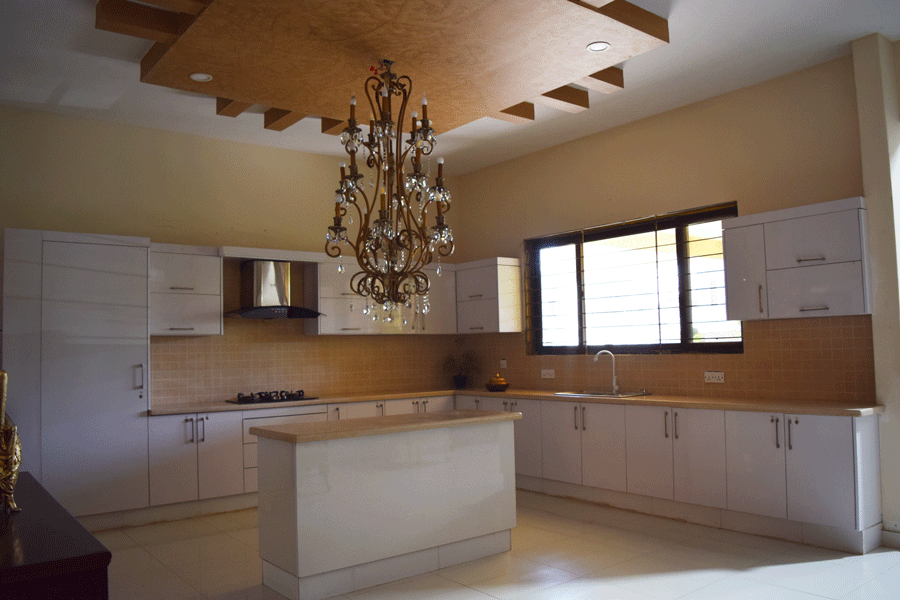 I am extremely fond of cooking but I don't use that
beautiful kitchen
as often as I'd like to because I travel a lot. My friends consider me a very good cook, especially for gourmet Italian or French cuisine. I have been cooking since a very young age and do so now as well when my schedule allows and the weather is not too hot.
Do you have a favourite piece of furniture or an object? Any story attached to it?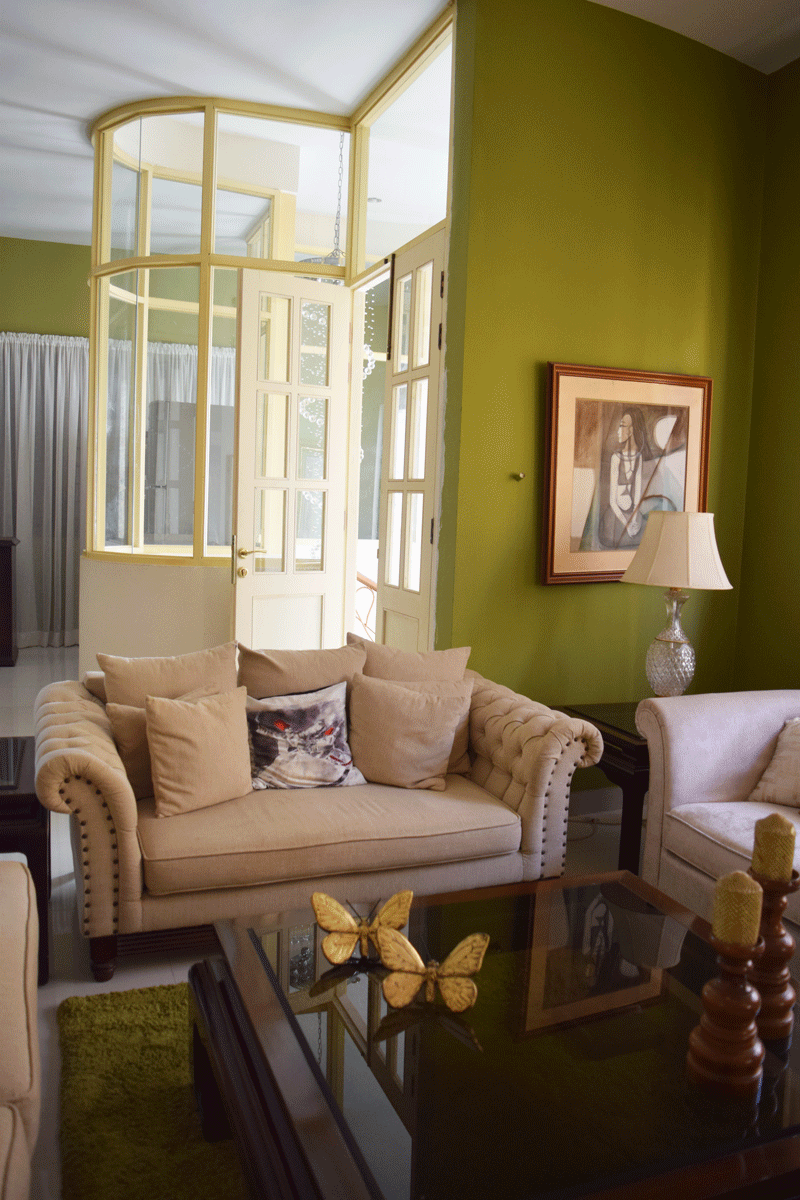 I collect magnets from all over the world. There are so many pieces with so many stories attached but because I have moved around so much, it's hard to hold on to things or feel nostalgic about them. Much of my furniture now is new. I used to have a mug collection and furniture from Indonesia, India, the US….But  yes, right now the magnets are kind of my story.
What's more important in a home? Comfort or aesthetics?
Both are extremely important. I am a hard core believer that you don't have to sacrifice comfort for aesthetics and vice versa. That's just an old wive's tale. You can go for a look that is  modern, clean, comfortable, practical as well as economical. So everything is possible nowadays.
We loved meeting Komal Rizvi  in her beautiful Karachi home.