Interior photography by Naeema Kapadia 
Spacious and elegant, the tastefully decorated home of Tehseen and Mazhar Valjee reflects the homeowner's love for travel and entertaining.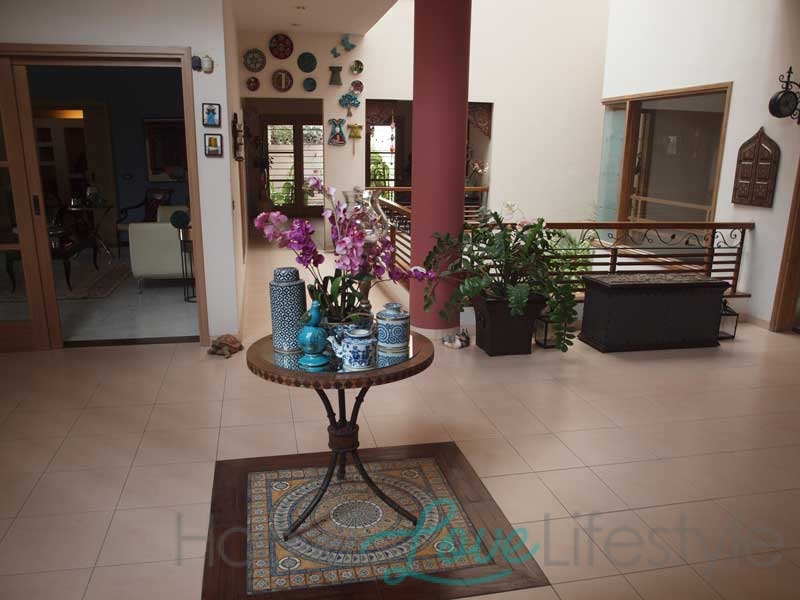 In the open-plan foyer, the eye is drawn to the mosaic tile detailing in the centre of the floor while the walls are filled with distinctively styled plates and other collectibles. Tehseen graciously showed us around her home and answered our questions.
Is your home self-styled or did you consult a decorator?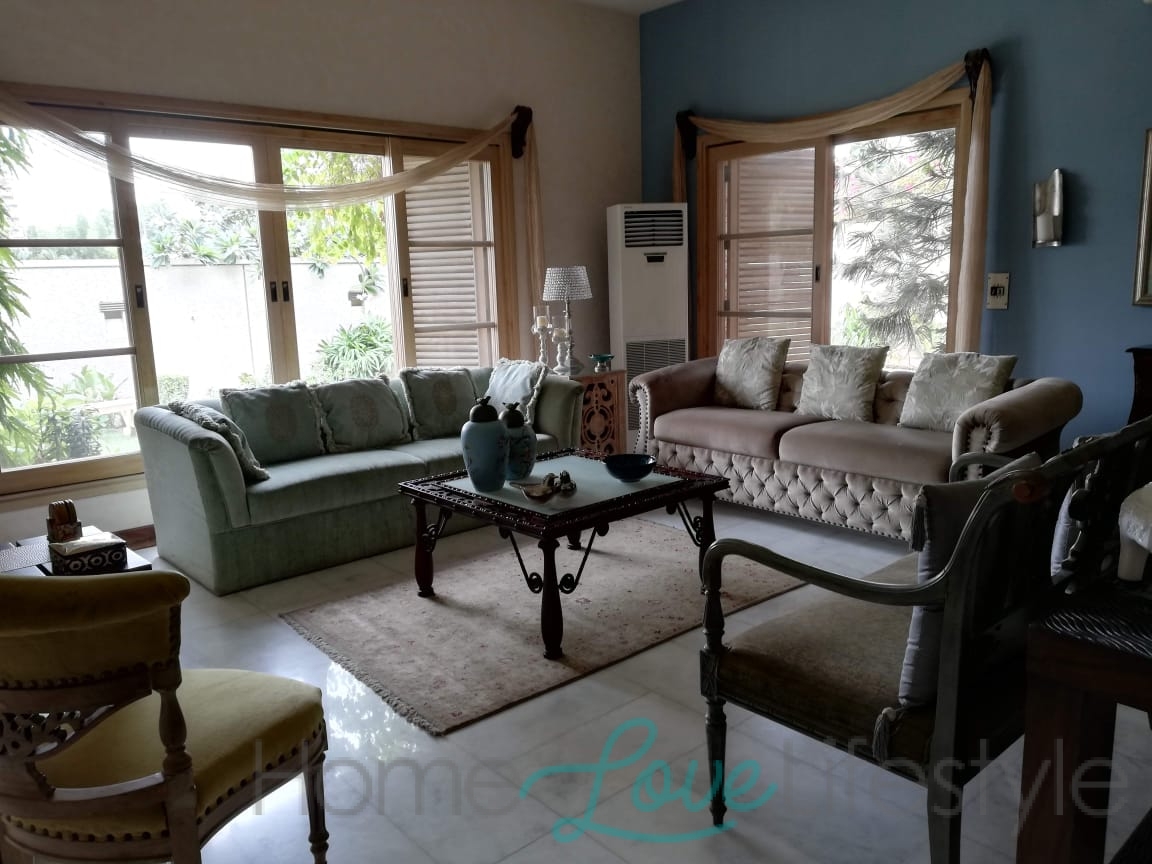 It's completely self styled. It all started with a bare house because we ran out of money after building it. We had barely any furniture and no paintings. A friend, who was a serious collector, loaned us some 2 dozen paintings. He lived in an apartment and didn't have the space to display them.They included paintings by Sadequain and Jamil Naqsh and visitors would be seriously impressed. We had those paintings for a couple of years till the friend decided he wanted to sell them. Later we started collecting on our own and replaced them with what we have now.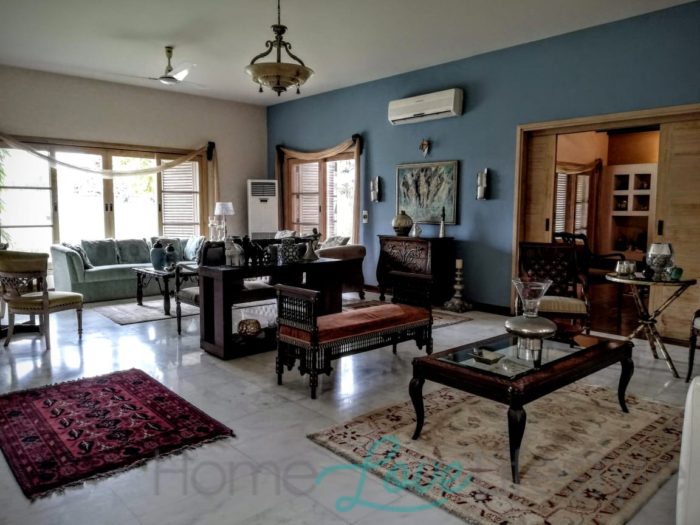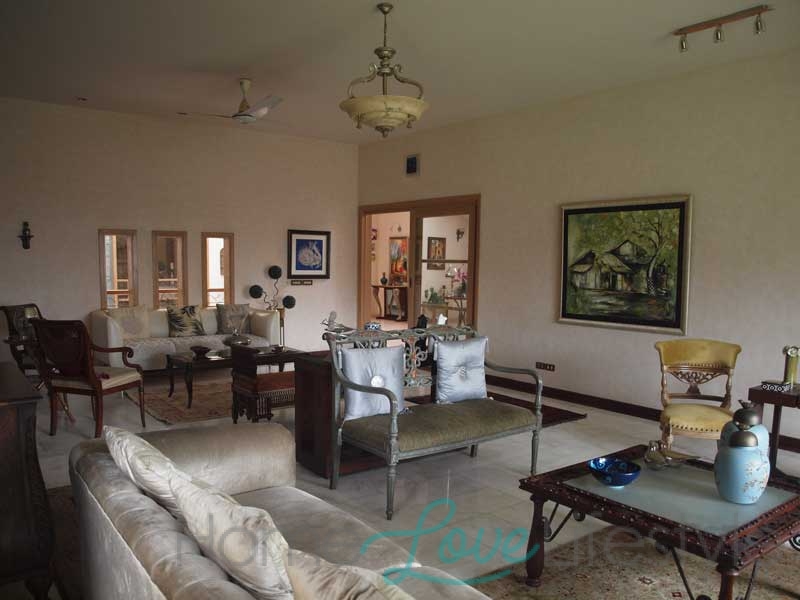 I love buying furniture and other things for the house. So i will use my committee money to buy a rug or something else I like. Then when we travel , I like to pick up something for the home.
What is your design inspiration?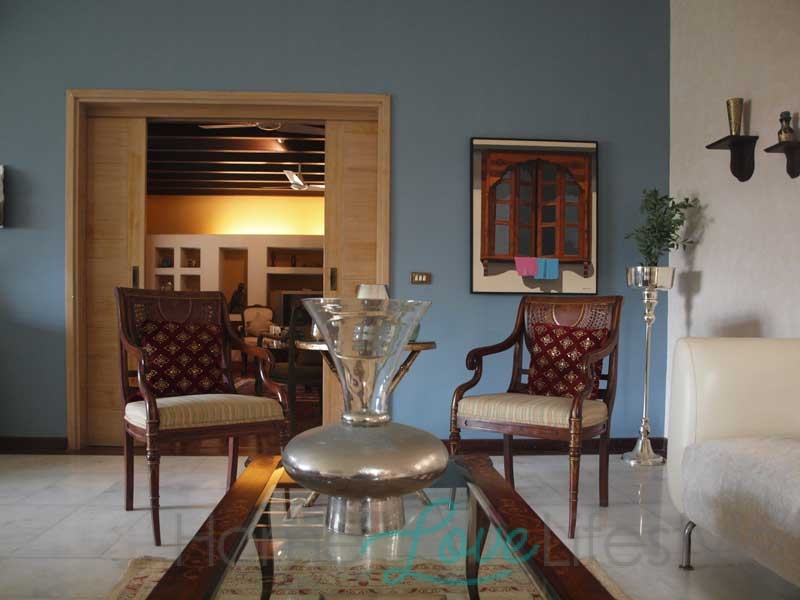 I can't think of any one thing. I think I just like to do up my house my way. I like to change things around as well and tend to get bored with the same scheme of things.
Do you entertain often?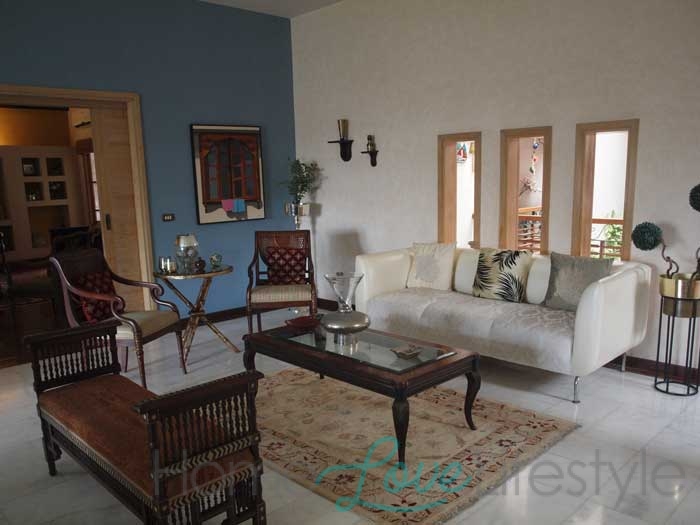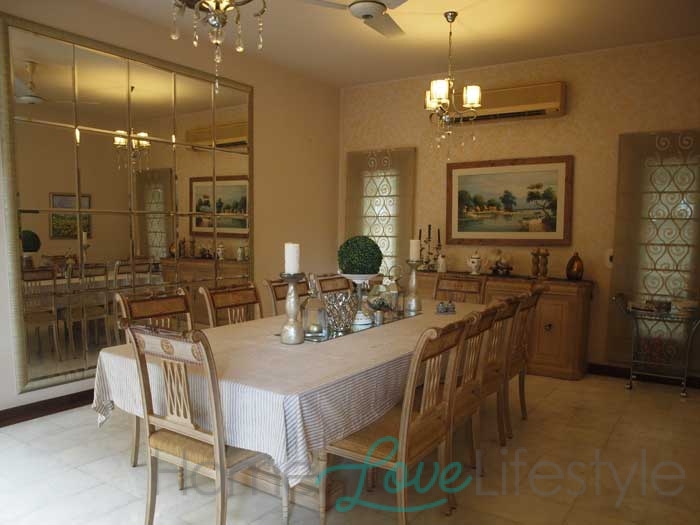 I love entertaining, my husband less so. So now I tend to do more entertaining on an all girl level. We do have dinners, of course, and our home works well in that the spaces open into one another. My dining room is not very spacious for a larger party so I put a table in the entertainment area and serve food there. We can easily accommodate up to 40 or 50 people.
This is a family home. Did your children grow up here?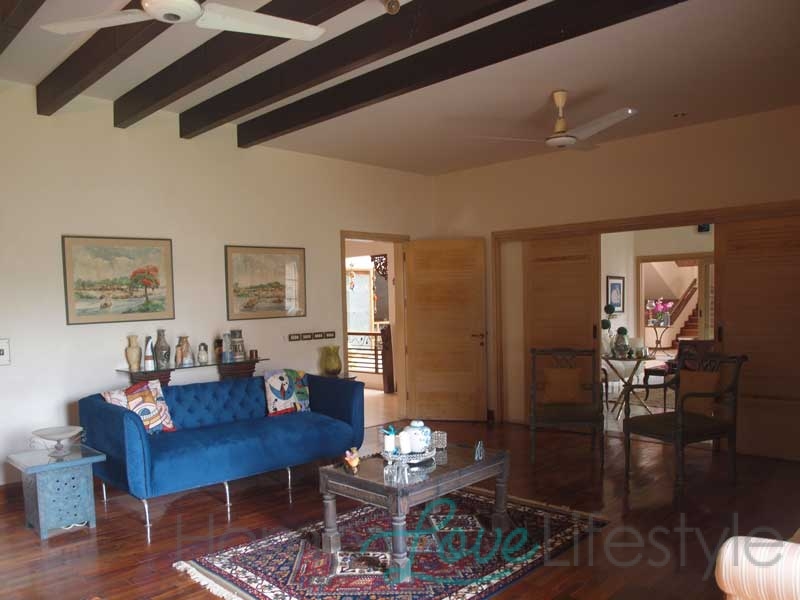 Yes. We moved here because our old home had split levels and was inconvenient of for my in laws. So here everything for them was on one level. The TV room was built for them. Now that they have passed away my children, who have also grown up, use it to entertain their friends.
What is your favourite space in the home?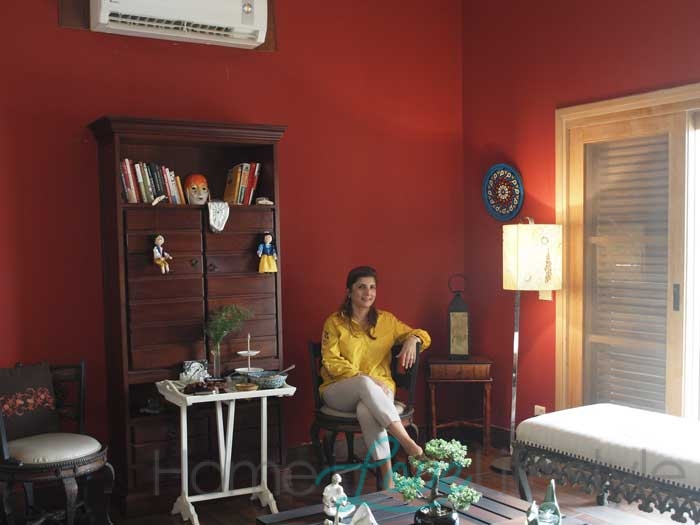 My bedroom! But also this study that I converted it into an informal sitting area. It's more cosy when you have just a few people over.
Is there any particular piece of furniture or an object that is a favourite?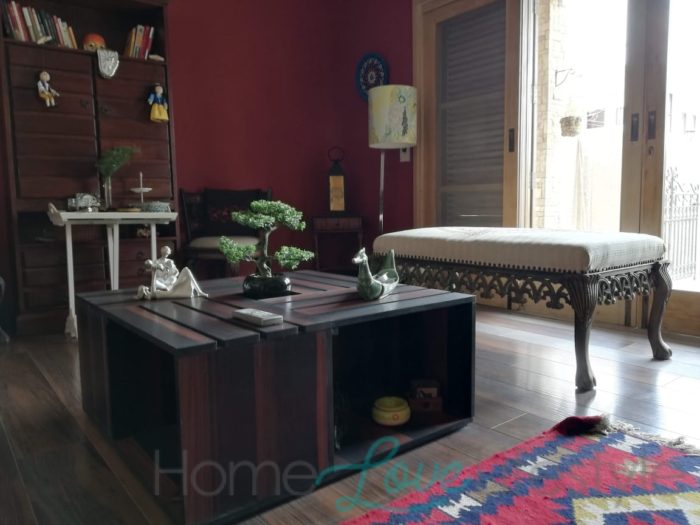 Not really, I just love buying things from from exhibitions, when travelling or even on line. I'm always on the look out for things. On a recent trip to Bali we discovered a market full of wonderful paintings and very reasonably priced. I really like what I picked up there. In Thailand, I made sure I went to the Chatuchak market where one can always find something.
I  like to mix things up, you no longer have to stick to one style of decor.