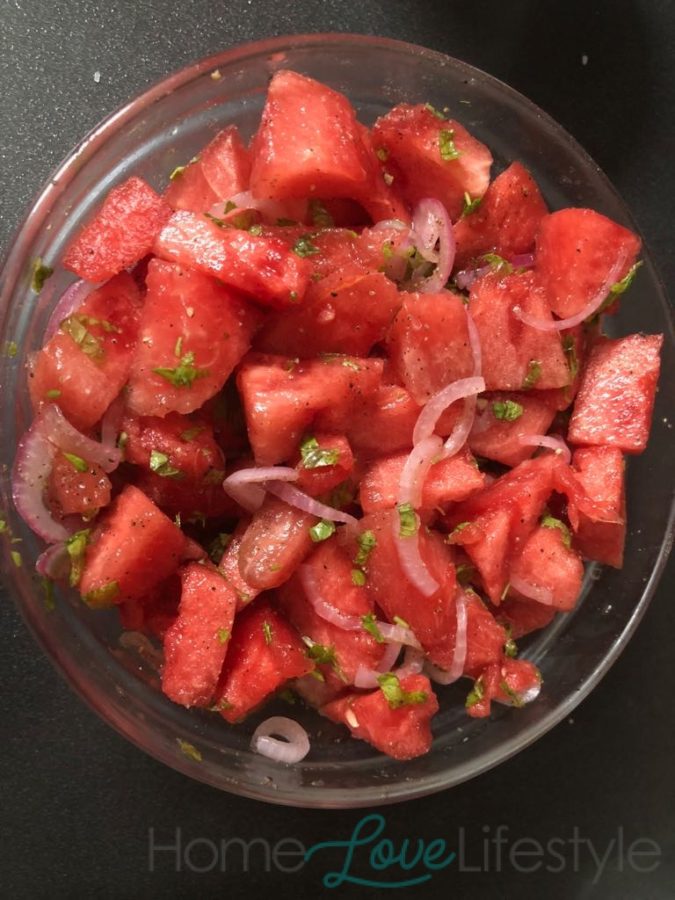 Nature has given us watermelon as the perfect antidote to the blazing summer sun. Crisp, sweet and full of water, this refreshing fruit should be a dietary staple for all in the summer months.
Here is my cousin Nino's delicious and unusual watermelon salad recipe. Try it today!
Ingredients
Watermelon
One red onion
White vinegar
One small lemon
Salt
Pepper
Mint leaves
Method
Finely slice the onions and soak overnight in vinegar.
2. Drain the onions and squeeze out the excess moisture.
3. Dice the watermelon and add the onions.
4. Sprinkle with salt and pepper
5. Add the lemon juice and finely chopped mint leaves.
6. Toss everything together and chill in the refrigerator for a few hours.
Your delicious watermelon salad is now ready to be served and enjoyed! Such a simple recipe and so yummy!