New York City is one of the world's most cosmopolitan and culturally rich cities. But what if you had only one day to spend there? Here are some things you might want to catch.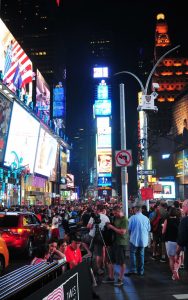 Times Square 
New York City's iconic Times Square is a must visit for visitors. The Square boasts the most  famous city lights in the world seen here in the aftermath of the equally famous New Year's celebration.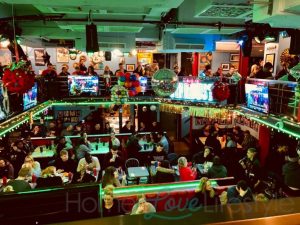 Ellen's Stardust Diner
Located on Broadway/Times Square, this unique diner employs singing waiting staff. Currently, the diner can claim at least one past employee in every running broadway show.
Every waiter/waitress here has a degree in the arts and is trying to get onto Broadway. The menu has musically referenced names for their popular dishes eg. Chicken tenders are dubbed "Love Me Tenders".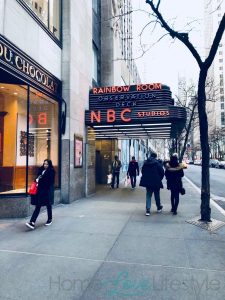 Rainbow Room/Observation Deck NBC Studios
Located at 30 Rockefeller Plaza (aka 30 Rock), this is the site of many famous TV shows (ex. Saturday Night Live and The Tonight Show starring Jimmy Fallon). Rooftop Observation Deck with view of Rockefeller Center, Rainbow room lounge, and NBC television studios.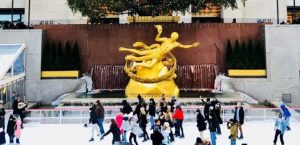 Christmas tree at the Rockefeller Center
New York City's famous Christmas tree and ice skating rink at the Rockefeller Centre cannot fail to impress. This is one of the city's classic holiday season venues.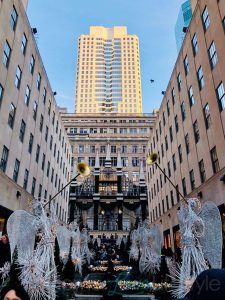 Saks Fifth Avenue
A view of New York City's most famous department store, Saks Fifth Avenue, from the Rockefeller Center. All decked up for the holiday season, the store boasts a dazzling display of Angels.